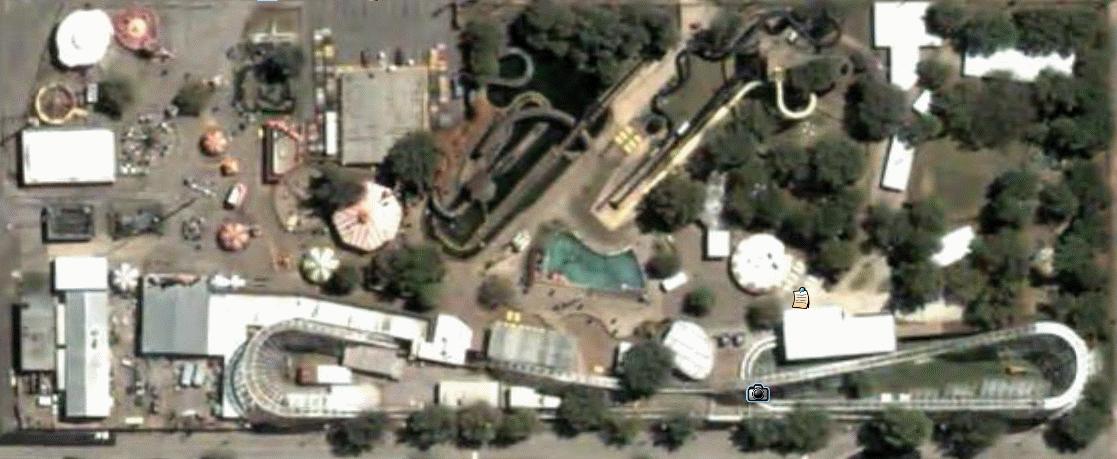 Move cursor over the picture to see IDs of the rides. Idea courtesy of Steve Smith. Write the webmaster if you can identify any features
Bell's Amusement Park is no more. Why? The best explanation I've found is this KOTV report by Terry Hood, edited by Jonathan Wooley.

Jamie ID'd the Himalaya, Tilt-A-Whirl, Bumper Cars and Phantasmagoria.

Back to Tulsa State Fair Back to Tulsa TV Memories main page