"Big Love"
HBO series review by Gary Chew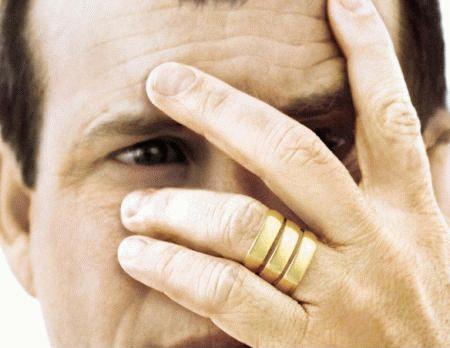 GARY CHEW/Sacramento
3/5/2006
Let the first sentence of these comments be a cutting to the chase: HBO has a hit on its hands with "Big Love." As big a hit as "The Sopranos," which is "Big Love's" lead-in on Sunday evenings? That's hard to say, but definitely a hit. And for us folks with a penchant for Tulsa, the new show has two celebrated Tulsans in it: Jeanne Tripplehorn, who is to "Big Love" what Edie Falco is to "The Sopranos" and Frances Conroy is to "Six Feet Under;" and the indefatigable Mary Kay Place, so well known for being William Hurt's smokin' buddy in "The Big Chill."
Two issues relating to matrimony are surely to give "Big Love" some big attention and even some big trouble. Since the series is about the lives of contemporary people involved in polygamy, and the whole of American society today seems to be up in arms, one way or the other, regarding same-sex marriage and civil unions, "Big Love" will not be slipping under anybody's radar. I'd say good timing on the part of HBO.
Sevigny, Goodwin, Tripplehorn and Paxton


We've got Bill Henrickson (Bill Paxton; "A Simple Plan"), a Salt Lake City native married to three women: Barb (Tripplehorn; "The Firm"), Nicki (Chloë Sevigny; "Boys Don't Cry") and Margene (Ginnifer Goodwin; "Walk the Line). There are seven, count 'em, seven children sprinkled among Mr. Henrickson and his trio of spouses. The siblings range in age from toddler to teen.
Mr. Henrickson is busy with the expansion of his home improvement retail business in Salt Lake City. But he's overwhelmed with maintaining three lovely and adjacent homes which provide shelter for his family in a "Desperate Housewives" kind of neighborhood unaware of the polygamy running rampant under its nose. The Henricksons are good at keeping their cover up and down the block.
Desperate Husband Henrickson comes from a rural Utah family of polygamists; his father, Franklin, is played by Bruce Dern (gulp) and his mother, Lois, is played by Grace Zabriskie (gulp, gulp). After seeing the first five episodes of "Big Love," Barb's parents have yet to appear, but Nicki's mom and dad are on scene (also polygamists). As the mama, Ms. Place is Adaleen and Harry Dean Stanton ("Repo Man," "Paris, Texas") plays Nicki's creepy papa, Roman; a manipulative, powerful Mormon businessman who has helped Henrickson get started in the home improvement biz. The Freudian fur is likely to be flying between husband Henrickson and Roman all the way through "Big Love's" run on HBO.
Add the teenage angst of siblings and other foibles of polygamist friends and fellow workers of Henrickson and you've got a complex stew through which to run your ladle. In fact, if you think about it, "Big Love" is a remarkable permutation of other family drama/comedies that have taken seed in the fertile fields of where "it's not TV."
What about "The Sopranos" itself? No bigger or better family show ever played on the small screen. And just look at another HBO family series (one of my favorites, too). "Six Feet Under" is a contrast of "Big Love" in many ways. Instead of a humanistic, progressive, partially homosexual Los Angelino family of undertakers trying to find meaning in life, we've got a modern-day ensemble of traditional Mormon polygamists hiding their need to multi-marry as they live their lives (much of it in denial) with a firm grasp on God's will, right there in Salt Lake City.
Stand outs in the first five episodes are: Tripplehorn as the matriarch of the clan; she's also the most likeable and grounded character; Sevigny as the spoiled, middle wife whom you don't like so much, but in the fifth episode shows real mettle in a stand-off with her chauvinistic brother. Nicki tells him to take his "one testicle" and leave her premises. (Oh, yes. Something quite different for HBO: very few dirty words are heard. These people are Mormons.) The other is Harry Dean Stanton as the unctuous father-in-law. I don't think HBO casting could have come up with a better actor than Stanton for the role of Roman. He knows how to make your skin crawl.
Mark V. Olsen and Will Scheffer are the creators of "Big Love." Their series has already ruffled some feathers in Utah. The first episode has the following postlude, "According to a joint report issued by the Utah and Arizona Attorney General's Offices, July 2005, '[a]pproximately 20,000 to 40,000 or more people currently practice polygamy in the United States.' The Mormon Church officially banned the practice of polygamy in 1890." That was 116 years ago. So remember, the characters depicted in "Big Love" are outside the bounds of Mormonism today.
Since the First Amendment still seems to be intact, it continues to follow: whatever your beliefs may be, respect for other Americans' ways of worship should be in place, despite the fact that, in connection with proselyitizing, that water can become most murky.
So far, I've found "Big Love" inoffensive and respectful with the religious moments in it. But if the series bugs you, do the American thing, turn it off or switch the channel...then the rest of us can enjoy it. A lot.


"Big Love" premieres Sunday, March 12 on HBO.
Gary Chew can be reached at garychew@comcast.net.
Copyright © 2006, Gary Chew. All rights reserved.