I happened to find your site thru a sound effects link. Wow, what a great site. You see, I worked in Tulsa TV in the 70's and 80's and it brought back a lot of memories.
I went to TU in the late 70's and interned at KOTV, the CBS station, with Clayton Vaughn and Lee Woodward and Lionel. I remember that at the time the news credits were placed on a rotating drum that was spun around in front of a camera, thus giving you rolling credits. Hi-tech, huh?...
Then I worked at KJRH for about 2 1/2 years. Before and during the Dean Lewis years, I worked with Jim Bunn, Jerry Webber, Gary Reaves, and Gary Shore.
Anyway, great site. My roomate at school worked at KRMG, Bob Stevens. I'll have to tell him about this site.
What I did get at Rob's was The Rolling Stones' "Singles Collection: The London Years," which collects all of the Rolling Stones A and B sides, from both the UK and US, released through 1971 ("Wild Horses") plus a few that came out later to promote "Metamorphosis." They had a 1989 copy of the CD box set. A few years ago the set was remastered and reissued with an upgrade to CD/SACD hybrid discs (I hear nothing but good things about SACDs but I haven't heard one yet- the format seems to be stalling out). Not having SACD playback, I'm pretty happy with the CD versions.
With only a few exceptions, most of the tracks are mono, which I BELIEVE (but wouldn't swear to) was common practice for London Records' singles during that period (I had "She's a Rainbow"/"2000 Light Years From Home" on single and it was mono, while both songs were available in stereo on "Their Satanic Majesty's Request"). I never had a copy of either of the "Hot Rocks" so many of the songs are fairly new to me, ergo, I am learning them as mono recordings (as oppose to the Beatles" first four albums, which I learned in fake American stereo!)
Getting into all of these variant mixes is fascinating to me, but I did turn down an out-of-print mono copy of Pink Floyd"s "Piper at the Gates of Dawn" CD box set at Rob's; I'm not sure there is that much of a difference. I also passed up a standard copy of the "Yellow Submarine" CD (with the George Martin Orchestral B-Side) because I'm pretty happy with the remixed "Songtrack," which includes all of the Beatle songs from the film; even at $8 that's too much to pay for half a CD (it was hard enough to part with $6 for the vinyl version back in the 1970s, since there are really only four new songs on the album).
I'm probably going to end up with a burned/bootlegged copy of The Banana Splits' album off of eBay. Some great classic rock bands still don't get any respect.

It is climate-controlled, but the show was so packed we would have been warm in a tin building. The highlight is the bathrooms; they are nice, as oppose to the urine-covered floors and doorless stalls of the past; you feel like you are using a real toilet now! The bar to the side is a nice innovation; you can get away from the concert and chill out, plus it's a nice compromise - you can't smoke in the ballroom(!) but you can in the bar. I don't think the place ever looked as nice as it does now, even when Bob Wills was playing there.
The downside is the crowd they are attracting. The only reason I probably won't go back is because of the frisk at the door; that's just stupid control junkie stuff (the security guard who "frisked" me was fine; I don't think he liked touching men, and when I giggled, because I'm ticklish, he was done). I have been to far more outrageous shows at the Cains than the Reverend (try Gwar, Insane Clown Posse, or The Misfits) and there was never any problem with guns or knives. If the Cain's is attracting the kind of crowd where they are worried about weapons, then I figure it's probably not a place I need to be. I was with two women who were complaining about the way the guards touched them.
Overall, I love the building, but the politeness and control made for a really boring show - punk lite. I think it would be a good place for musicians who attract an older audience, but for punk...let's just say that they may as well have cut off the discoball from the ceiling. I won't be going back unless it is someone I absolutely have to see (but I doubt Zappa will be coming back from the grave anytime soon).
If you are American and over 35 years old you MUST buy The Beatles' "The Capitol Albums Vol. 1" box set! I really wanted it, but since I have all but one of the standard CDs I was worried I was just getting obsessive. I was wrong; this is how the first four Beatle albums are supposed to sound (to Americans). For example the version of "She's a Woman" on the "Past Masters Vol.1" CD is mono and sounds like real musicians playing; the version on the new box set has so much echo that it sounds like they are in the old Cain's Bathroom - the way I remember it; it's great! And the stereo version of "The Second Album" (THE hardest rocking collection of Beatle music ever released) is a revelation. I saw on Amazon.com that all the Americans love the box, but most of the Europeans see is as American imperialism working it's way into the sacred Beatles catalogue. WHATEVER!
I also got a copy of N.W.A.'s "Straight Out of Compton," but that will have to wait for another posting.



I recently visited Rob's Records at 15th and Memorial with Wilhelm, and it is quite a sensory overload. Interesting posters, albums and objects all over the walls, and loads of old vinyl friends. Plenty of CDs too. The heir to all the used record stores of yore that Wilhelm has previously written about (Turning Base Vinyl Into Gold and Scratchy Memories of the Bill's T Records Empire), Rob's is a recommended visit for Tulsans.
---

January 15 2005 at 15:21:56
Name: Mike Bruchas
Comments: My brother sent me a jobs link from the Journal radio stations in Wichita - they own KVOO radio now. If you are radio person lookin' for work - go here. KVOO is looking for a board op/on-air talent, a Programming Director for KVOO and KXBL (what happened to the KFAQ call letters?), and a salesman.
"Sons of Swing" - anyone know about this group headed by the son of Johnnie Lee Wills. This "Steve Bagby" on steel they list on their credits - do they mean Bagsby?
I believe they do.
---

January 14 2005 at 10:25:16
Name: Randy Kindy
Email: rkindy@macDOTcom
Location: Tulsa
Comments: In answer to Mike's question, KWGS has been streaming audio for quite a while. It sounds great, and my computer is set up to regularly record my weekend favorites (using some wonderful software called Audio Hijack) for those times I'm doing other things. I was beginning to get a backlog of good programming and wondering when I'd have time to listen to it all. Then, last week, I finally got an iPod and that problem has gone away.
I see their new classical station is streaming audio, too.
Hi to Jerry Vaughn and sidekick Arlie. Good to see you've discovered this great site as well.

---

January 14 2005 at 06:49:29
Name: Paula
Email: cherokiegal@hotmail.com
Location: Chelsea OK
Comments: Love the site! I found it while doing research on Cleo Epps, Tulsa County's Queen of the Bootleggers. Some of the other guests have posted entries about her and Rex Brinlee. I went to school with his daughter, and although he was a "scary" person, she is one of the nicest people you could ever hope to meet! Back to my search for pictures of Cleo. Thanks!
You're welcome, Paula.
---

January 13 2005 at 10:14:50
Name: Mike Bruchas
Location: I didn't git invited to no stinkin' balls for this Inaugeration!
Comments: If you listen to outta town radio at work or home via the web, Bonneville's new vocal classical music web radio channel from WGMS in DC is on the air. That's http://www.vivalavoce.com. I find it addictive. But also sister station WGMS is also streamed live at http://www.wgms.com.
Is KWGS or its new station streaming audio yet?

---

January 12 2005 at 19:15:37
Name: Mike Kitchen
Email: mules3us@yahoo.com
Location: Oklahoma
Comments: I was on the Mr. Zing and Tuffy show in the 60s. It was produced by John Chick who later had the John Chick Show in the mornings. Local talent and music every morning. Also the only place to watch for snow school closings.
P.S. my grandma, Opal Dean Billings from Sapulpa, Oklahoma, was a cousin of Lester Pugh's by marriage.

---

January 11 2005 at 06:50:19
Name: John Boydston
Email: john@daddyagogo.com
Location: Atlanta
Comments: Just wanted to send my congrats to our Webmaster on his splendid success with the TTM site after 6 years of devoted service. I remember checking it out when it was still mostly about Tulsa's long gone late night movie fests and hosts - and Then Came Bronson, and Ron Popeil. I'm keeping this note so I can hit the resend button 6 years from now I hope.
Thanks for that, John. Added John's follow-up on the "60 Minutes" CBS/National Guard story to John's note back in September.
---

January 10 2005 at 15:32:24
Name: John Young
Email: johnk662561atyahoodotcom
Location: Frougs at Crystal City Shopping Center
Comments: I see Jerry Vaughn has graced us with his presence! It's good to see you again Jerry! I remember listening to you on KRMG in the 70's...you and your sidekick "Arleton J. Doright".
I remember one bit where Arlton had "gotten so bored with after dinner speakers" that he decided to become a "BEFORE dinner speaker". I don't really know why that sticks in my head...it just DOES! LOL!

---

January 09 2005 at 11:37:49
Name: Jim Ruddle
Email: jruddle@earthlink.net
Location: Rye, NY
Comments: Re the preaching on radio: Nobody was better than the fellow who led the Wisdom Way Baptist Church. Can't recall his name. Of course, Brother Conley, who later owned KAKC, was one of the prime shouters.
At KOME, wall to wall preachers on Sundays, Bob Elmore, the engineer who drew the Sunday morning shift, had it figured out. Just look at the clock and turn the pot down according to the pace of the minutes ticking by. He didn't even have to look at the VU meter, because he knew the ranting would increase, incrementally, as the program progressed. As the hands counted down toward fifteen minutes--they all bought fifteen-minute segments--he would have the pot almost to zero.
On more than one occasion, he yelled through the glass as the ecclesiastic on the other side asked his listeners to "place your hands on your radio and I'll put mine on the microphone...." "Touch that microphone, and you're off the air!"

---

January 07 2005 at 08:47:49
Name: Jerry Vaughn
Email: jv007 at cableone dot net
Comments: As a KRMG alum, I have read with great interest many of the guestbook pages on your site regarding others I worked with during my time there (1969-82).
I was very fortunate in that I got to work with so many talented people; Ken Greenwood, Fred Campbell, Chuck Adams, Dick Ford, Johnny Martin, Jim Back, Ed Brocksmith, Vic Bastien, Don Cummins, et al. I was the program director there for seven years and even hired John Erling. Twice.
While KRMG was top heavy with talent, so was the Tulsa radio market in general. Several stations had extremely talented people on their staffs in the 70s and 80s. That, of course, was back in the days when radio was actually fun and not the corporate mess it is today.
While working at a small station in NW Arkansas I would listen to John Chick do his "Tulsa Ballroom" show on KRMG in the 60s and dreamed of the day that I might have the opportunity to work there. Fortunately, I did have that opportunity and also the opportunity to meet John and we became friends. He was such a talented individual.
You have a great site. I am happy that I was told about it.
Thanks, and we're glad to have you here, Jerry.
---

January 06 2005 at 23:30:04
Name: Marc Maupin
Email: marmau at earthlink dot net
Comments: My name is Marc M. Maupin. I was searching Google this evening for any information about my father, Arnold M. Maupin, aka "Bud" Maupin of Tulsa Oklahoma, and found a link to this website. I found a number of interesting articles about Tulsa and especially the KAKC airplane on the May 28, 2001 posting by the webmaster.
My dad, "Bud" was a ham radio operator before WWII, and later set up the KAKC (ABC) station on Lookout Mountain in Tulsa. He was the Chief Engineer. I have never seen this picture and found it of great interest. Are there any folks out there who were affiliated with KAKC who might have additional photos of my father?

---

January 06 2005 at 07:21:36
Name: Mike Bruchas
Comments: I had forgotten about "Exciting Eastwood" Church - it was a moderate progressive church looking for young families as its base in the 70's, KTUL did specials and remotes for them but then I think money for building began to pre-empt tv production money. They did 30 sec. spots and BOUGHT time to plug the church on KTUL.

---

January 05 2005 at 22:39:12
Name: Erick
Email: ericktul@yahoo.com
Location: Tulsa
Comments: This is more or less in response to a question I posed a couple of days ago.
Travis Meyer, longtime chief meteorologist at KTUL, has accepted a similar position at KOTV. This development would lead one to believe that KOTV's current chief meteorologist, Jim Giles, will retire. He has had serious health issues since August, and has only appeared on the early evening newscasts since returning to work in November.
Longtime KTUL morning meteorologist Frank Mitchell has been promoted to replace Meyer.

---

January 04 2005 at 22:53:22
Name: Lowell Burch
Email: Available by request
Location: Watching the Sooners' Orange Bowl Nightmare.
Comments: A Happy New Year to TTM & Co.
Speaking of Tulsa church broadcasts, Eastwood Baptist Church used to have quite a set up including a sixty-foot trailer for master control and remotes. They did some pretty nice specials in addition to their regular services.
I just got in from the Frank Gorshin one-man show "Say Good-Night, Gracie". Fantastic show presented by an extraordinarily talented man. He is in town through Sunday and there are still some tickets left. Tony Award Winner and Tulsan Larry Peyton has done an excellent job of bringing top-shelf shows to town.
I have certainly enjoyed writing in to Tulsa TV Memories over the past few years. I have gained a wealth of information through this site and have gained many new friends, including the delightful and fascinating Mr. and Mrs. Ransom. Thanks.
Thank you, Lowell and Susan. We may have to check into those stray tickets. Frank Gorshin's impersonations of Burt Lancaster and Kirk Douglas used to kill me. His "Riddler", Cesar Romero's "Joker" and Julie Newmar's "Catwoman" were my favorite "Batman" villains.

When my soon-to-be wife Gaye stepped up to get Adam West's autograph at Trek Expo 2001, he looked up and said in that well-modulated Batman voice, "Hello, Gorgeous." Believe me, that made her day.
---

January 04 2005 at 20:21:22
Name: John Hillis
Location: 3 Miles off the Paved Road, uphill and across Simpson's Creek
Comments:
I remember those sharp white loafers, Mr. W. Quite a fashion statement back in the day. Glad they were visually preserved for posterity on DVD. I'll get the Betamax version when it comes out.
Presumably, everybody else in the world is smarter than me and knows that DVDs are coded by region. This I learned when I bought a "Blackadder" DVD from the BBC store in London and it didn't do squat in my player. At least, the last time I was overseas at the airport duty-free they were displayed as Region 1 (over here) and Region 2 (over there).
About the KOTV Church Services Sundays at 11, they rotated among the big churches. The semi-portable microwave transmitter used in the days long before the Live Eye was video-only, the telephone company put in equalized lines for the audio. This I found out when we tried to use the church microwave for a news special one time.
The Live Eye was a parking lot decoration long before it got fully outfitted, a long-bed Ford Econoline Van with a mast mounted sticking up in the middle of the roof. I remember borrowing it one noontime and almost getting stuck in a bank drive-thru while making a money-and-Coney run (official station business, Mr. Lombardo).
Until '79, when "Eyewitness News" came in and all the cars got painted tan, the news fleet was an eclectic mix of Fords, of varying paint jobs, from a Fairmont sedan to a Torino II wagon with rainbow stripes down the side, to a couple of short vans which tended to slide off the Turnpike annually as part of the first snow ritual.

---

January 04 2005 at 14:42:28
Name: Mike Bruchas
Location: Remember what KFMJ's call letters stood for - to the staff
Comments: I was trying to remember all the religious shows we did at 8 - way back when...Jimmy Reid - help me here!
Moments of Meditation - mostly with the GREAT Warren Hultgren but sometimes he was "spelled" by others...
Evangelistic Temple with Rev. Dan Beller...as Gene Tincher would say rather than go to church, he could hear Dan BELLER in the studio!
Boston Ave. Methodist Church with Rev. J. Chess Lovern - a boiled down sermon taped in the studio.
Thy Kingdom Come with Rev. Charles Pack and his hundreds of slides, pix and a camera tilting down on Bible passages LIVE, wiped in over his podium...Edwin Fincher will remember shooting a small Bible with a close-up lens on a GE 250/350 camera with bad heads.
Redfork Methodist Church with Rupert Furr and family...
KOTV had the Tulsa Church Telecast at 11 am on Sundays - which rotated between 3 downtown churches...I do not remember any Ch. 2 religious shows done locally...

---

January 04 2005 at 13:46:47
Name: Flip Sterling
Email: fsterling@biopsyplayhouse.com
Location: Tulsa
Comments: Hello, I would like to let everyone know Tulsa's best comedy television show The Biopsy Playhouse makes its 60th episode and start of its 7th season on air Sunday Jan 9th 3 a.m. WB-19 or on Cable 12.
Tape it, TIVo it, stay up, or leave the tube on. We need ratings, we want the show to be Tulsa's 1st national syndication and we know Tulsa will help us get there.
Thank you Tulsa, we are not a memory just yet, so keep watching and...
Be There and Get Twisted!!!!!

---

January 04 2005 at 12:51:51
Name: Lee Woodward
Location: Tulsa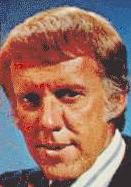 Comments: I will weigh in for 2005 with a Happy New Year to all who venture here as well as congratulations on the sixth year for TTVM.
I could be the candidate for the "Channel-Changing Meteorologist," as I just switched from 8 to 2, moments ago.
I read in the archives a mention of the fine actor, Ben Gazzara. I listened to a portion of an interview a couple of weeks ago in which Diane Rehm of NPR interviewed him about his new book. The title is In the Moment. It concerned his lifelong bout with depression.
During the call-in portion of this show, he was asked about his friendship with actor/director, John Cassavetes. He said that one of the two favorite movies that he acted in was "The Killing of a Chinese Bookie," directed by John. It was also one of a few mentioned by my brother Morgan Woodward as one of his favorites. I have it on my list to see if I can rent it as I have not seen it in years.
More currently, I enjoyed Ben in a most unusual film starring Nicole Kidman. A film called "Dogville."
Wayne McCombs assaulted me yesterday as I was exiting "The Aviator," with his dead-on impression of King Lionel's voice. I thought was having a flashback! He informed me that he is now with BMC Advertising and buys radio time. I gave him a cookie and he went away.
I also have viewed the latest DVD edition of "The Lost Mazeppa Tapes" and howled at the antics therein. I even freeze-framed my brief participation so I could see my beautiful white loafers (Happy Feet) etc.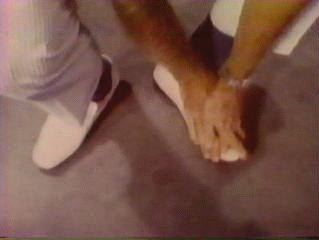 May the Fur be with you in '05!

---

January 03 2005 at 17:25:17
Name: Erick
Email: ericktul@yahoo.com
Location: Tulsa
Comments: I'm not one to spread rumors, so I'll keep names out of this.
A couple of TV news sites are reporting that a popular local meteorologist will be switching stations. Can anyone "in the know" confirm?
Glad to hear Steak 'n Shake is open. I'll try to stop by this week!

---

January 03 2005 at 13:27:10
Name: Wilhelm Murg
Email: wilhelmurg@yahoo.com
Location: Just got off the Traffic Circle by the Village Theatre
Comments: We brought in the new year at the Circle Cinema watching the ROCKY HORROR PICTURE SHOW. My accomplice, McKenna, held my watch in her hands and started counting down the new year in the middle of the show, but I think most of the people in the audience were confused and thought she making up new things to yell at the screen.
For the record, it was the most polite showing of ROCKY HORROR I had ever attended - ROCKY HORROR LITE! Back in the glory days in the early 1980s at the Village Theatre, the concept was not to watch the show, it was more of a way to take over a theatre, usually with a 65 year old police officer working as security (goofing off until his retirement), attempting to control 300 stoned teenagers - it was the Tulsa version of Altamont! The Circle had been a zoo in the past, I had been there as a child with my 25 cents coupon in hand to see SNOOPY COME HOME and DONDI, and I went in the last week that it was a porn theatre in the early 1980s - both experiences were a lot more intense than New Year's Eve.
The theatre is nice (though if I had eaten two more cheeseburgers for lunch I would have had trouble fitting in the seat) but it was like pulling teeth to get me to ROCKY HORROR, as I have a copy on DVD. It's nice to see scratches on a film again, but not every day (the sound of vinyl is nostalgic, but I'm sticking to CDs!) I can't say that I understand the whole concept of a film revival house today, but I'm very glad it is there.
Ironically, my favorite present this year was a picture disc of the INVADER ZIM theme song. We listened to it one time, then it was nailed up on the wall of glory. More details as they come.

---

January 02 2005 at 18:22:57
Name: Peter D Abrams
Email: pabrams@tampadsl.net
Location: Tampa Bay
Comments: Ok. I guess it's about time I stepped up to the plate.
I grew up in St. Louis. The first place we lived at (1956) was 3 blocks from the regional offices of Steak&Shake. When I moved to Tulsa many years later, I missed them so much I'd come up with excuses to go back home just so I could stop in Springfield and grab a few doublesteaks on the way up.
Anyway. I move to Jacksonville in 1986, and the first thing I did (almost) was find the nearest S&S. It was in Daytona Beach, 90 minutes away, but still close enough to run down there and grab a dozen or so and freeze'm at the house.
Then we moved to Atlanta, and there was one not 10 minutes away in Kennesaw. Heaven. Then... we move back to Jacksonville, and in 2000 they finally put a few in town. At opposite sides of the city, with me living in the middle, a 10 mile drive either way, but hey.
Now we're in Tampa, and the closest one is 8 miles up US 19, but again. Hey. It's close enough.
As far as collectibles go, my Ma has been ever diligent in finding stuff for me. So I present to you... (these are kinda big. Perhaps Doc Ransom could scale them down for consumption) :p
First, the obligatory Pen -
http://www.rtclogic.com/Steak_Shake/SSPen.jpg
followed by 8x6 line drawing of the New/Old S&S that I spent many an hour at in Kirkwood Mo in the High School days-
http://www.rtclogic.com/Steak_Shake/SunsetHillsS&S.jpg
It was part of the 'Scenes of St. Louis' series of sketches that Richard Long did a few years back.
Bob Cronin, the S&S President from '71-'81 wrote a small book about the experience in 2000, and the Mother went to the booksigning, and got me an autographed copy.
http://www.rtclogic.com/Steak_Shake/SellingFrontSmall.jpg
http://www.rtclogic.com/Steak_Shake/SellingAuto.jpg
(To Peter, 30 years of bon appetit) I can't read it either.
On the back is a great shot of one of the Springfield restaurants in its heydey. This one (I think) is the one on Glenstone Ave, the closest one to Hwy 44. It was the halfway mark betwixt St. Louis and Tulsa. Like I said, it always made the drive a bit easier to take.

Last but not least. This sits on top of my monitor in the office.
http://www.rtclogic.com/Steak_Shake/SSModel.jpg
So yeah. Congratulations to the fine folks in Tulsa. I can't believe it took this long. I mean frankly, the one thing I miss foodwise from over there is Goldies. But for a drive through take/out hamburger, S&S is the best thing ever. Their ChiliMac ain't too shabby either.
PS - I'd advise eating in the restaurant or going inside and ordering at the counter. The drive through's take for freakin ever, and if you go inside, you get to watch them cook'm. It makes the time go a little faster.
Bon Appetit y'all. And Happy New Year!
pda

---

January 02 2005 at 10:07:13
Name: Jim Reid
Email: jimreid56ataoldotcom
Location: Dallas
Comments: Sonny, stick with the shakes. The burgers are pretty bad....and such small portions!

---

January 02 2005 at 10:04:28
Name: Dave Jones
Email: dw.jones@earthlink.net
Location: near Atlanta
Comments: Happy New Year to all my friends still keeping in touch through this great site. It is always interesting to stay in touch with my home town through the comments here. And happy birthday to the site! Keep up the good work Mr. Webmaster!

---

January 02 2005 at 08:02:46
Name: Sonny Hollingshead
Email: shollingshead@cox.net
Location: At The Counter
Comments:
Hey Folks! Tulsa's first Steak & Shake opens Monday, January 3rd, at 10 a.m.
The location is on the west side of 62nd and Memorial.

Here's a Springfield, Missouri Steak n Shake napkin from the webmaster's 1967 trip to see the St. Louis Cardinals. Note several quaint slogans that clearly place it as not in our decade. I was obviously very impressed with the place. At that time, the food was delivered to you by carhops. Click here for Steak n Shake history.
(You must think me a packrat, but our home is uncluttered and organized...really. Favorite book on the subject: Not For Packrats Only by Don Aslett.)
---

January 01 2005 at 01:01:11
Name: Webmaster
Location: in the New Year
Comments: Archived Guestbook 173, where this site received many congratulations on its sixth birthday. It also just received a couple of mentions at the Pop Culture Review web site.
Sad news: OKC TV's Steve Neumann passed away.
We discussed the two TV incarnations of "Casablanca". A new page was seeded with entries about Tulsa houses of ill-repute Rideshy and the May Rooms (neither still in existence).
1950s Tulsa TV cameraman Roy Dieterlen checked in for the first time. He ran the camera on Lee Woodward's audition, and for Uncle Hiram at Channel 2.
Chris Sloan sent a 1960s KOTV brochure for "Suspense Theatre", of particular interest to the webmaster as the launching pad for the Ben Gazzara series, "Run For Your Life".
We saw Tulsa photo essays by one "Dr. Omed".
All that and more in Guestbook 173. Stay tuned for another year of fun.

---
Back to Tulsa TV Memories main page