Tulsa TV Memories GroupBlog 280

TTM main | What's new on TTM? | GB Archive




January 28 2009 at 15:58:09
Name: Webmaster
Topic: Cemetery in a parking lot
Comments: Featured in Boing Boing today:


Tullahassee Creek Indian Cemetery (link to interment.net info) in Sand Springs comprises about 1/4 acre of isolated turf in a parking lot.


---

January 28 2009 at 13:26:18
Name: Mike Bruchas
Topic: DTV update
Comments: This just in....

House Republicans managed Wednesday to defeat the so-called "DTV delay" bill—and that means that the planned Feb. 17 date for the digital TV transition is still on, barring any last-minute maneuvering by Democrats and the Obama administration.



I'm kinda glad to hear that, because I wrote a sidebar for a coming Tulsa World article on the topic.
---

January 28 2009 at 12:47:25
Name: Mike Miller
Topic: Mary Lou Wiley
Comments: Got to be the same intimidating director. I didn't realize it at the time, but Mary Lou Wiley apparently WAS among the very first female directors in the country. This photo from her website is as I remember her.

---

January 28 2009 at 12:14:55
Name: Mike Miller
Topic: More Director Anger
Comments: Does the name Mary Lou Wiley ring a bell? She was a director at Channel Eight when I was a TU intern on the floor crew around 1957 or so. She used cuss words I had to look up in the dictionary. Mary Lou was tough as nails on camera operators in general and me in particular.

Looking back, I encountered a lot of supervisors and bosses in TV and politics with hot tempers. Of course, it's possible it had something to do with my incompetence at a variety of jobs.



"Ma Barker" (link to her web site) was a director at KTUL in the early days. Could she be the person you are talking about? I think so, because I just found on her Hawaii pix page the name, Mary Lou Barker.

Bob Hardie said in GB 113:



"Mary Lou Wiley...fell on the famous 'circular iron stairs' and broke her arm one night. I was leaning over her to help her ease the pain when Gene Lyon leaped over us both heading for the director's podium to switch the break. Mary Lou was in a hurry to get to the podium for the break when she fell."
---

January 28 2009 at 01:04:05
Name: Doodah Bagel
Topic: Fantastic Theater Theme
Comments: Whirling (known in the US as Sonik Re-Entry) is now available on iTunes for 99¢.

This was of course the music that was used for years as the theme to Fantastic Theater.

---

January 27 2009 at 21:58:40
Name: Karen
Topic: Outsiders Pictures
Comments: We still have not identified the locations for pictures #5 and #12. Can anyone help us on these locations? Thanks!



#5 is a distinctive-looking house, #12 is a street scene.
---

January 27 2009 at 20:27:53
Name: Mike Bruchas
Topic: "Professor" Bardgett
Comments: I call him that because that was his calling after leaving KOTV.

I enjoyed meeting with him and spent about 4 newscasts with him. He was funny and knowledgeable.

There should be a KOTV wall of fame and his name should be on it!

Dave Davis I worked with much later and did not initially know the KOTV connection - he, too, was a great guy

---

January 27 2009 at 16:09:03
Name: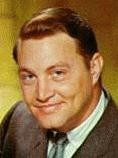 Jim Ruddle
Topic: Bardgett
Comments: Sorry to hear about Ralph Bardgett. He and Dave Davis were the two directors at KOTV who did just about everything when I worked there. They were the second generation of Channel 6 directors, following Rick and Ronnie Oxford, Herb Lightman, and one or two others.

Their task was to make bricks without straw, because there was little expenditure on sets and such flummery. They were tasked with making everything from cooking shows, kiddie shows, dance parties, news, Perry Ward grocery spots, and car commercials for every fender banger in Tulsa County. And it was all live with no re-takes.

They did it pretty well.

The only calamities I remember were snakes getting loose in the studio from a Mohawk Park herpetologist's appearance, a girl fainting when the red light went on for a refrigerator commercial, and the assorted klieg lights that exploded over the news set.

There was no blood that I recall.

In the rear view mirror, it was a great time.

---

January 27 2009 at 13:07:29
Name: Jim Reid
Topic: Outsiders
Comments: I just read the post about the Outsiders pictures. They brought back a lot of memories. I remember the ice sculpture from the party they gave for the neighborhood. They had everything from games to pony rides, and tons of food!

I never went to the Git-N-Go or the out of town locations, but we went to the house set several times. I really hate that the probably 15-20 hours of tape we shot was probably thrown away.

---

January 27 2009 at 12:58:16
Name: Webmaster
Topic: Ralph Bardgett
Comments:

Sad to see this in the Tulsa World today:

Bardgett, Ralph John, 77, KOTV media director, died Sunday. Services pending. Fitzgerald's Southwood Colonial.

Here is a photo of Ralph with Lee Woodward and comments on the Dance Party page.

Added 1/30/2009: Ralph Bardgett obit with photo in the Tulsa World, 1/29/2009.
---

January 27 2009 at 12:52:55
Name: Jim Reid
Topic: Director Anger Part Deux
Comments: I just read Mike's post about the use of rough language when directing. It must be the stress. In all the time I had with my father, I never heard him cuss. I always admired that and the fact that he always got his point across. I very rarely use foul language any more. I have found that when I do, I tend to get people's attention. When I was directing, my language would have peeled the wallpaper off the wall.

---

January 27 2009 at 12:08:55
Name: Mike Bruchas
Topic: Celeb photogs
Comments: Yes - Sammy Davis Jr. was a lifelong photog. He owned Leicas and Rolleiflex cameras. There are several books out now of his work.

At one point in his career - Frank Sinatra was a big Nikon fan and shot several big fights for Life.

Jeff Bridges does a lot of movie candids for stuff that he works on with his WideLux camera.

------

Massad's after the Delman Building - didn't they move way South on Lewis?



Massad's is at 2647 E 15th St, near Oz Outlet at 2627 E 15th St.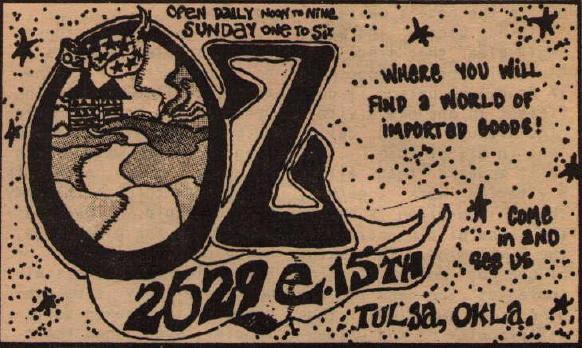 Oz ad in free newspaper "Osmosis", Nov. 1972, from the Honest John's, Starship and Oz TTM page.
---

January 27 2009 at 12:03:34
Name: Mike Bruchas
Topic: DTV Switch-over date moved
Comments: Congress approved a delay in the switch-over to DTV to June 12th, 2009 as of today.

I live in a non-cable, non-dish home with an antenna on the roof. I have 2 DTV boxes, but have found that a lot of other folks have not been able to get them via the US government coupon. The country ran out of funding for coupons.

Most of my neighbors have the pricey Comcast local service but I hear from older friends that either they are buying a new TV or thinking of not bothering with DTV.

Strange world, isn't it.

---

January 27 2009 at 06:12:29
Name: David Bagsby
Topic: Massad's
Comments: Va va va voom you crazy cats...(and chicks). The Candy Man indeed!

---

January 27 2009 at 00:54:31
Name: Webmaster
Topic: Massad's matchbook
Comments:

An observation to warm up this icy cold Tuesday in Tulsa: future film star Charlotte Rampling ("Zardoz", "Stardust Memories") was the cover girl on this vintage Massad's matchbook, as evidenced by the photo on the right from this European site, obviously from the same shoot...by Sammy Davis, Jr.?! (Vanity Fair link)

More of his work in the book, Photo by Sammy Davis, Jr.

A Beryl Ford photo of Massad's was seen in GB 277.

Gary Chew's review of Charlotte's 2003 movie, "Swimming Pool", was one of his first on TTM.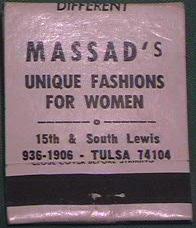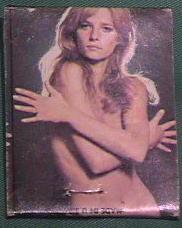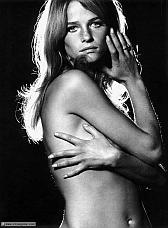 ---

January 24 2009 at 09:01:49
Name: Mitch Gray
Topic: Darrell Huddleston
Email: North Of You
Comments: I became aquainted with Darrell Huddleston in the late 70s while working at KMUS in Muskogee. Darrell ran a small ad agency and frequently stopped in to use our production facilities.(I say facilities... it was one room.)

Darrell had a great set of pipes. However, every time we aired a spot of his, when he pronounced the consonant "S" (ESSSS), the transmitter would trip off! I guess the high frequency hiss was too much for the old Harris.

Other talent at the station during that time were Jim Kissee, Rick Skaggs, Sam Tyler, and Nick Hampton. Rick Parrish of Madill Ok. owned the place back then. Hello to any of you guys who may come across this post.

Another unmentioned TV person who was mostly behind the scenes, was a photo journalist named Gaylord Herron. Gaylord was my step father's brother-in-law. Gaylord's work was humorous and thought provoking. I believe he has published a book or two, and operates G. Oscar Bicycle Shop.



Here's a 1967 Gaylord Herron photo inside Arnie's Bar in GB 140. There is a nice one of Coney Island on his web site.
---

January 23 2009 at 23:44:49
Name: Ricardo
Topic: Northland part deux
Email: riccolites@yahoo.com
Comments: Some of the stores I remember there were: Otasco, Zale's, a hardware store, I believe there was a Crown Drug Store, the Laundromat, a Warehouse Market, later became a Piggly Wiggly, or maybe it was the other way around. I was only 10.

Seems like a furniture store was there in the west end of the mall (outdoor mall with covered sidewalks).

Froug's was a free-standing structure that was the anchor store for the center. There very possibly was a restaurant of some kind. It was a pretty happenin' place.

Santa Claus arrived in a helicopter one year. Thank God Mr. Carlson wasn't anywhere around, although Marvelous Marv would have been the perfect substitute for Les Nessman.

Stop me before I remember again!

---

January 23 2009 at 23:35:38
Name: Ricardo
Topic: Northland
Email: riccolites@yahoo.com
Comments: My dad was the manager of the shoe department at Froug's Northland Shopping Center when it opened in the 50s, so I was privileged to get to go to the construction site many times with him as the stores went up.

The family also used the large, luxuriously appointed (for a laundromat) laundromat in the center for several years, while we lived on Reservoir Hill, and it was always a treat to go there.

There was always a lot of traffic in the center, and all the stores there did a land office business in its early days.

I remember the folks buying sacks and sacks of 5 cent hot dogs at the grocery store there, and Solly Hemus's Northland Bowl was right across the street on the easternmost end of the center. It was the site of a Telecast of ABC's Pro Bowlers' Tour at least once in the late 50s, with the famous commentator "Whisperin' Joe Wilson" there to the play...er...ball by ball description. It was quite an event.

The Froug's store sustained heavy damage one night at about 2 am when a tornado roared through the center, and as I was on my way to film the devastation in my Orange Volkswagen Squareback News Car, I encountered deep water in the railroad underpass on North Lewis by the Coke plant, and DROWNED THE CAR.

The air intake for the engine was on the bottom of the engine, and it sucked water up into the cylinders. Some unnamed samaritans in a pickup truck gathered me and my camera equipment up, and they got a treat when they became an unofficial "News Crew for a Day!" Kind of like Queen for a Day, but nobody won a refrigerator.

ANYWAYS, the general manager of the Froug's Store was a fella named Tom Lottinville, a genuinely wonderful guy, and the father of one of my earliest heart-throbs. Tom went on to become the head of the Chamber of Commerce, and (I believe) Downtown Tulsa Unlimited.

There is a Tom Lottinville that was quoted in an article in the World about Digital Cameras recently. Surely it is not the same guy, but it may be his son.

Ahhhh Northland... I had my very first encounter with a black widow spider in the construction site of the Froug's store, and there was a farm directly across 36 St. North, to the south of the center that had a rooster that crowed almost constantly, no matter what time of day I happened to be around there, even at night!

But then, in its heyday, Northland was something to crow about!

---

January 23 2009 at 22:14:24
Name: roy lee
Topic: Building smashing
Email: royleeshouseatgmail.com
Comments: I went back to Sheridan Village today and took a few more photos. It's about half down and the crane guy was just finishing for the day.

I had quite a talk with this fellow and he didn't know what the plan for the property is, but assured me that there was so much asbestos and falling bricks that it pretty much had to come down.

Theirs is a thankless task, that's for sure.

I asked about the escalator and roof terrace signs and he said he tried to save them but it was impossible. He told me that if historical societies just bothered to ask him to save special items, he'd be glad to.

I bet his garage is cooler than mine!



Added Roy's photos to the webmaster's Flickr.
---

January 23 2009 at 19:42:25
Name: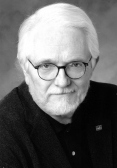 Gary Chew
Topic: Tulsa Broadcaster's Baseball
Email: California del Norte
Comments: Jerry Adams was also a basketball player with the KELi Little Greenmen, for which I played pointy-head guard. Jerry was a good athlete, as I remember and could write a mean B-side song for Paul and Paula.

I never had the opportunity to do any sports-jocking with Mr. Segraves, but had already scoped Scooter out during our many conversations of great import over coffee in the TU union---mostly about coeds. That was when both of us were underclassmen and had yet to perpetrate our 'talents' upon the good people of Green Country.

The rest, of course, is hysteria.

P.S. When I looked at the photo of the baseball team just provided here on this blog, I thought, for a moment, that the young Hal O'Halloran was another historic figure of Tulsa broadcasting and the ad world: Mr. Darrell Huddleston who hailed from Muskogee, OK, USA.

Delmeaux de Gillette du Coffeyville

---

January 23 2009 at 14:47:47
Name: Webmaster
Topic: The "Outhouse" Gang
Comments:

Lee Woodward made a couple of corrections to the captions that were included with this 1962 Radio-TV baseball team photo in the Photo/video briefcase. He also sent a better quality version of the same picture, which immediately follows it in the webmaster's Flickr Misc TV/radio set.

Jerry Adams of later OKC fame is in the photo; the goofball with his glasses upside down is Scooter Segraves, not Mike Miller.
---

January 23 2009 at 12:22:38
Name: Webmaster
Topic: New "Outsiders" photos
Comments:

Karen of The Official Outsiders Book and Movie site sent a link to some recently unearthed Tulsa photos from behind the scenes of "The Outsiders" filming:

Inside "The Outsiders" at TMZ.com.

Karen says:


"We have been able to identify a few of the locations, but some I am just not sure of. We do not know who owns the pics."


Write in if you can identify the locations for any of these pix. A couple of them will be apparent from "The Outsiders" pages here on TTM.

(Added 1/25/2009) James says:


"I received a call from an Outsiders crew person in LA who was able to identify some of the TMZ photos. I did post a detailed description of this ON THE OFFICIAL WEBSITE if anyone is interested. The link should take them directly there."


James told us in GB 275 that he is making a documentary on "The Outsiders", focusing on Tulsa.
---

January 22 2009 at 21:15:03
Name: Rick M
Topic: Robots
Comments: Knowing our webmaster has a fondness for robots I felt it worth mentioning Bob May passed this week.

Obituary: Bob May / 'Lost in Space' robot actor
Died Jan. 18, 2009
Tuesday, January 20, 2009
The Associated Press

Bob May, who donned The Robot's suit in the hit 1960s television show "Lost in Space," has died. He was 69.

---

January 22 2009 at 20:22:36
Name: Mike Bruchas
Topic: TV Director anger
Comments: I think Jim Reid learned it from me and others at 8. Not all folks directing blew up; many simmered till off the air. Jim Reid is and was an all time good guy.

My mouth became far more "foul mouthed" when I was a Director.

We were expected to command a crew and deal with folks with big egos (not necessarily the anchors 75% of the time!) and others who truly did not understand that LIVE TV is a house of cards that crashes quickly on air.

More later...

---

January 22 2009 at 13:51:35
Name: Steve Bagsby
Topic: Sheridan Village Update
Comments: Well, the place has been stripped down to its exoskeleton. Humpty Dumpty and TG&Y are gone, and there's about 10 feet left of the traffic ramp on the West side.

I hate to see it go, but the rot that has set in on this part of town makes me think a lot more properties should meet the same fate.

You almost would expect to see the Ship's Band from the Titanic, standing over the Med-X playing "Nearer My God To Thee".



Previous comments, photos and links can be found in GB 84, GB 277, and GB 278.

Added 1/23-24: Extra photos of the demolition by Roy Lee in the webmaster's Flickr in the TTM photo/video briefcase.

Joe's Bar is buying this round. To the memory of Sheridan Village.

Courtesy of the Beryl Ford Collection/Rotary Club of Tulsa, Tulsa City-County Library and Tulsa Historical Society
---

January 22 2009 at 02:11:34
Name: Jim Reid
Topic: Throwing Things
Comments: I was just reading Blake Etter's account of his days at KGCT 41. He refers to me as someone who used to throw things when they were mad. I can't deny it.

I remember one night at KTUL switching a break in the late Friday movie on the Grass Valley 1600 switcher. I tried something fancy by cropping the top of the bump slide and putting in the name of the movie with the CG.

When the break came, I totally screwed it up and it really looked horrible. I closed my headset and in taking it off, I threw it across the room, screaming a few choice obscenities.

I turned around and looked at the door. Standing there was Chris Lincoln, and a family (husband, wife, two little kids) he was giving a tour to. Chris had a great line. "This is obviously the control room".

Very embarrassing. I've stopped throwing things.

---

January 21 2009 at 19:01:22
Name: Mike Bruchas
Topic: KOTV camera memories
Comments: Was talking on-line with a friend about older Arriflex 16mm film cameras.

I think I used a Arriflex 16S with turret lens once or twice when at KOTV in Tulsa in 76-77. It was part of the Production Dept.

See my previous posting about getting a new battery for it that was mis-wired and went kaputt.

I got a Hitachi single tube camera later while News had Sonys and maybe another Hitachi for Sports.

The Arri was stolen later and that was a weird deal. No one seemed to get excited that it was gone from a secured area.

The place had been going all video with Sony 1 tube cameras for a year or 2 before I got there. KTEW had a Sony and 2 Ikegamis. 8 later bought the RCA TK76s for Production then News.

As noted, KOTV had experimented with Super 8 Sound film for news. I think it was the Minolta Wilcam system. They had stopped before I came to work there.

I heard later that someone had stolen the Super 8 cameras then stole the projector that was on the film chain. Nobody seemed to care.

Never have I been on a job where more was stolen and NOTHING ever done about it...wondered if any it had been insured and the money "routed elsewhere".

---

January 21 2009 at 17:39:55
Name: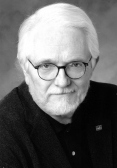 Gary Chew
Topic: Bad Movie
Email: California del Norte
Comments: Just noticed an item online about bad movies for 2008. I'm happy to say I nailed one of them. "88 Minutes," with Al Pacino, is on the latest Razzies list along with, what will likely get the nod for the worst of year, "Love Guru" with Mike Myers. Can cinematic efforts on the part of the lovely and talented Paris Hilton be far behind?

I explain in the "88 Minutes" review on this web site why I saw the film last spring and wrote about it, even though the title for all of them archived here at TTM has to do with something about talking about movies worth talking about.

And that's about it.

Del

---

January 21 2009 at 10:57:26
Name: Webmaster
Topic: Northland Shopping Center
Comments:

The mention of Northland reminded me of a memory fragment.

All I recall is that some not-close relative of ours lived fairly close to Northland, and that there was a large body of water (seemed like a river) adjoining their land. They had a tire swing set up so that you could go way out over the water. That wowed me.

Is there such a place near Northland?

(Added 1/22/2009) Erick replied:

"Flat Rock Creek runs east-west north of Northland, around 40th Street North or so."


That must be right. Here's a Google satellite shot of Northland. The creek has been excavated to make it flood-safe. It was full at the time I saw it in the 1960s, maybe near North Frankfort Avenue or Place.

(Added 1/24/2009) Above, Ricardo talks about Northland.
---

January 20 2009 at 14:48:52
Name: Charlie
Topic: "Marvelous" Marvin McCullough
Email: charlie_tooley@wellsfargois.com
Comments: It seems to me that in the late 40s or early 1950s before the KRMG stint, that my dad used to listen to his early morning radio show on KGGF out of Coffeyville, KS while we lived in Tulsa.

Somewhere my dad met Marvin and thought he was a riot and began listening to him on that station. He was elated when he moved to KRMG!

Since I was just a small child, I do seem to remember him laughing when he was shaving and eating breakfast in the early mornings. And... I believe everything that was said about Marvin by others.

---

January 17 2009 at 19:17:09
Name: Darrell
Topic: Marvin McCullough
Comments: Any one have info on the late DJ Marvin McCullough? All I know is he worked at (KFSA) Fort Smith and (KRMG) Tulsa in the 40s -50s.



Noel Confer said he did comedy on Marvin's 1950s Channel 2 show, "The T-town Jubilee". Larry Strain also said he thought Marvin ended up in Ft. Smith. That's about all we have so far, besides this photo. Any help out there?

(Added 1/19/2009) I found this in Betty Boyd's 1983 book, If I Could Sing... I'd Be Dangerous.:

"I remember the nutty, crazy antics when Marvin McCullough ... Marvelous Marv ... scared me to death with his ad libs. We worked a shopping center opening together in a remote telecast from Northland Shopping Center back in the '50's, and I tell you folks, I was never sure where Marvin was going with his conversation or what he might trap me into saying. If Ann Williams thinks she gets in a crack occasionally with our current Mountain Man (John Erling) ... she should have known Marvin! Don't really know what happened to Marvin after he left the hallowed halls of the old KRMG studios in the Akdar Shrine Building here in Tulsa at 4th and Denver: the Akdar was demolished ... but I have an idea Marv is still somewhere making the folks laugh, or gasp!"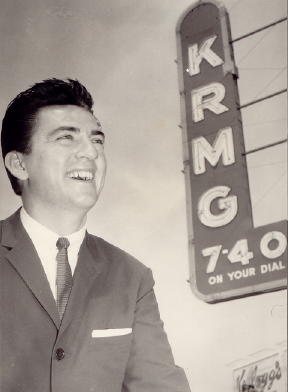 Marvin McCullough, courtesy of Scott Evans
---

January 16 2009 at 20:17:55
Name: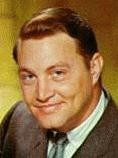 Jim Ruddle
Topic: Montalban
Comments: Paraphrasing Mark Antony, the crap that actors do for survival lives after them; their good works are oft interred with their bones, e.g. Ricardo Montalban.

His obits slobber over "Fantasy Island" and Esther Williams' swimsuit vacuums, and very few mention that he risked his career trying to elevate the status of Hispanic actors in Hollywood films. This has nothing to do with illegal immigration or the decline of the American economy. He was a guy who saw that educated, talented people he knew were treated as though they were retardates by Hollywood. He founded Nosotros is an effort to correct the situation.

Not a great actor. He was a decent man.



"The New Yorker" movie critic Pauline Kael on Ricardo Montalban:

Montalban, who was born in Mexico in 1920, is one of those potentially major actors who never got the roles that might have made them movie stars. He appeared to have everything else--a marvelous camera face, the physique of a trained dancer, talent, a fine voice (he could even sing), warmth, and great charm. Maybe the charm was a drawback--it may have made him seem too likable, a lightweight... It may be that Khan in "Space Seed" (original "Star Trek" episode) was the best role he had ever got, and that the continuation of the role in "The Wrath of Khan" is the only validation he has ever had of his power to command the big screen.

Montalban is unquestionably a star in "The Wrath of Khan" (and his grand manner seems to send a little electric charge through Shatner)... Montalban's performance doesn't show a trace of "Fantasy Island". It's all panache... You know how you want to laugh at the flourishes that punctuate the end of a flamenco dance and they won't let you? Montalban does.

(From Kael's Taking It All In)

(Added 1/18/2009) Last night, we watched the MST3K take on the 1961 German production of "Hamlet". Ricardo Montalban unmistakably dubbed the English voice of Claudius, one of the better things about this version. John Banner (Sgt. Schultz of "Hogan's Heroes") was Polonius' English voice. Neither was credited.
---

January 16 2009 at 17:51:37
Name: JB
Topic: McGoohan
Comments: One can only hope that Patrick McGoohan went to that great abandoned amusement park in the sky.



Coming attraction: Lakeview Amusement Park near Lake Yahola, courtesy of Bryan Crain.
---

January 16 2009 at 17:33:14
Name: David Bagsby
Topic: Ricardo Montalban
Comments: Folks at work wondered if his casket will be lined with fine Corinthian leather.

---

January 15 2009 at 23:11:59
Name: Mike Bruchas
Topic: Ricardo Montalban
Comments: Ricardo Montalban, the Mexican-born actor who became a star in splashy MGM musicals and later as the wish-fulfilling Mr. Roarke in TV's "Fantasy Island," died Wednesday morning at his home, his family said. He was 88.

His son or sons worked in Tulsa TV in the 80s. (Vic Montalban)

Is Tulsan and former broadcaster, Christopher Lewis, also a step-son or nephew?

(Loretta Young was his mother, and her half-sister was married to Ricardo Montalban. Christopher's brother Peter was in the San Francisco band Moby Grape.)

With señor Montalban and Patrick McGoohan passing, both TV icons, one always wonders whom might be next.

---

January 15 2009 at 21:40:29
Name: Webmaster
Topic: Previous GroupBlog link / BCNU #6
Comments:

Archived GroupBlog 279, where we just heard about a new OETA Stateline program on the history of TV stations in Oklahoma.

I'm sad to report that Patrick McGoohan, star of "Secret Agent" and creator of "The Prisoner", passed away on Tuesday at the age of 80. All 17 episodes of "The Prisoner" series are online for the watching at AMC, where they are soon rolling out a new version.

I'm sorry the late Edwin Fincher couldn't be here to see it. I know that he, too, was a big fan of the show. I paid tribute to "The Prisoner" on the InFAQ page.
---
Back to Tulsa TV Memories main page