Tulsa TV Memories GroupBlog 285

TTM main | What's new on TTM? | GB Archive




March 17 2009 at 17:14:00
Name: oldestoneontheweb
Topic: Charlie and the Velvet Fog
Comments: I definitely remember the Velvet Fog doing the Charlie commercials.

The gal was a replacement for the serious one on Charlie's Angels, no pun intended, but name? (Shelley Hack)

At one of the Oklahoma City American Centennial concerts on the 4th of July, '75 or '76, which Bob Hope headlined, I remember Mel Torme opening with Star Spangled Banner, and then sitting in the audience the rest of the show. I couldn't but wonder if that was a comedown for him, or just another gig. He should have been doing the whole show as far as I was concerned, but they didn't ask me, they just took my ticket, and She Who Must Be Obeyed told me to be quiet and stop complaining about the underutilization of the talent.

---

March 17 2009 at 17:07:10
Name: oldestoneontheweb
Topic: Beryl Ford and his Tulsa pics
Comments: Good Grief. My thanks to the honored webmaster and Jeff for digging those out.
What would have happened if the Rotarians had not put up the money for the Ford collection? A lot of the stuff would probably be sitting in a warehouse gathering dust and feeding the little varmints for a mile or so around the warehouse.

I don't think Honey ever really did a regular broadcast of any sort. Mayhaps someone else can fill in the gap?

But who would have ever thought that the Saturday afternoon country/western music remotes that ran in the late 60s and early 70s to fill time would have been classic stuff now?

---

March 17 2009 at 16:37:36
Name: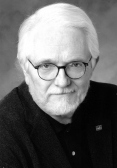 Gary Chew
Topic: Mel and Marty
Email: Northeast of Eden
Comments: Thanks to Web Maestro Ransom for putting up the Velvet Fog's take on the Charlie fragrance. I remember that spot. I remember that lady in the commercial, too.

I also recall the great sound of the Marty Paich Dek-tette which backs up Mel on the track. One of the greatest combo jazz sounds, ever, for me.

Mel and Marty made great music together.

---

March 17 2009 at 14:36:33
Name: Webmaster
Topic: Revlon's "Charlie" by Mel Torme
Email: Catchy jazz tune
Comments:


---

March 17 2009 at 13:51:53
Name: Jeff H
Topic: Western Village and Honey Hudgen
Email: Happy ST. PAT's DAY TO ALL!
Comments: Oldest One....The Beryl Ford Photo Collection has several photos of Western Village and The Honey Hudgen Combo. The photos appear to be taken in the late 50s and several of the combo are taken at Western Village poolside.

Looking forward to the Elton John and Billy Joel concert tonight. I heard the concert in Atlanta lasted three and a half hours, wondering if this is the standard or just an extra for Elton's adopted home town?

And now for something completely different.

Question for O'Webmaster: Which would win in a chop-off the venerable "Veg-o-Matic" or this new upstart "Slap Chop"?

I'll leave you with this on St. Paddy's day..."Forsake not a friend of many years for the acquaintance of a day"



Webmaster: Slap Chop Vince and Ron Popeil would mix it up real good.

Good find, Jeff! Click on the pic to see an aerial view of Western Village. Browse through all Western Village pics and all Honey Hudgen pics online at the Tulsa library.

We moved to the Western Village addition (south and east of Admiral and Garnett) in 1965. It was built over part of the front nine holes of the WV golf course. You could still play the back nine at that time, but it soon began to fill in with houses.

The remaining undeveloped land was a favorite of motorcyclists. The new Lewis and Clark Jr. High was built in the 70s on the west side of this expanse, and houses filled in what was left.

I believe Steve Bagsby has played the American Legion post at the old WV site.

More Western Village below.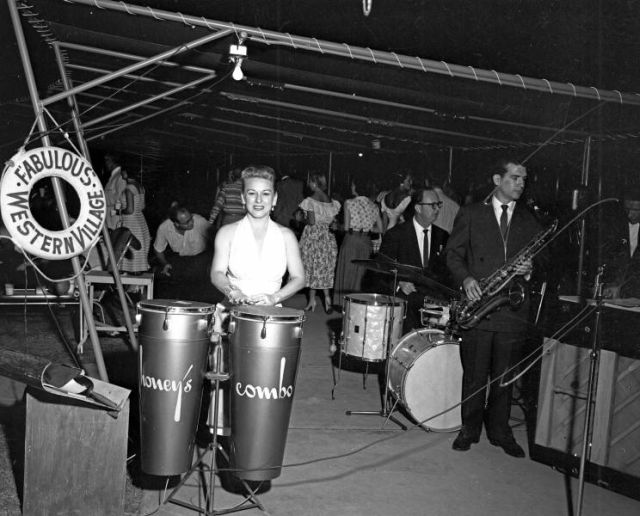 Courtesy of Beryl Ford Collection/Rotary Club of Tulsa, Tulsa City-County Library and the Tulsa Historical Society.
---

March 17 2009 at 09:32:25
Name: Mel Buckner
Topic: King's Potato Chips
Email: m r buckner at cox dot net
Comments: Many (over 50) years ago there was a potato chip manufacturer near where my grandmother lived - around 5th and Quincy. We used to buy "dime" sacks of broken,waffle-style chips there for a penny. I want to say the name of the place was King's Potato Chips. Does anyone remember that place?



I do remember the chips, which we took with us to the lake along with plenty of pop.

Added 5/10/2009: Found this photo in my archives saved from eBay:

---

March 17 2009 at 09:25:39
Name: Mike Miller
Topic: Shuttle
Comments: David: Thanks. We heard nothing from the launch. However, we live just south of Jacksonville, about 200 miles from Cape Canaveral.

---

March 16 2009 at 23:07:01
Name: Mike Hardeman
Topic: KXXO phone list
Comments: Wow, that phone list brings back some memories. I can tell you it was from early 1976. I started there as afternoon guy and did the gig until they fired Scott Yates and replaced me with Bill Bruin, bumping me to baby-sitting Charlie West's simulcast from KMOD at night. I was plenty mad they fired Scott. And, it had to be after the fall of 75, because I was at OSU then, and I left KXXO in the summer of '76 to work (first) at QuikTrip, then at KAKC.

I remember Kitty Roberts despising my presence there and Paul Wade and Scott Yates calling me "stone face" because I guess I never smiled.

I also remember it being the first time I was at a staff meeting when a joint was passed around. I didn't smoke then, so I was the dork of the crowd. But, I made up for that later. As Johnny Carson said about Jerry Brown's run for the presidency, "He smoked pot, but he never exhaled."

KXXO was my first full time job in radio. Something that was supposed to last for a year or so while I got enough money together to go back to college. That year turned into 8 years and about every station in town, except KVOO. I remember thinking how cool it was to start out doing afternoon drive.

Thanks for posting the list. That's my parents' phone number, so the list was made up before I got my first apartment. Wow, was anyone ever that young?

---

March 16 2009 at 20:42:38
Name: David Bagsby
Topic: Shuttle pic
Comments: Thank you for sending in that shuttle take-off pic. That is incredible! Was it loud?

---

March 16 2009 at 19:04:59
Name: Mike Miller (via email to webmaster)
Topic: Discovery space shuttle launch last night
Comments: Got a shot of last night's rocket launch of the Discovery space shuttle with a crew of 7 aboard on its way to the space station. The Cape is about three hours south of Fleming Island. This was shot from my front lawn.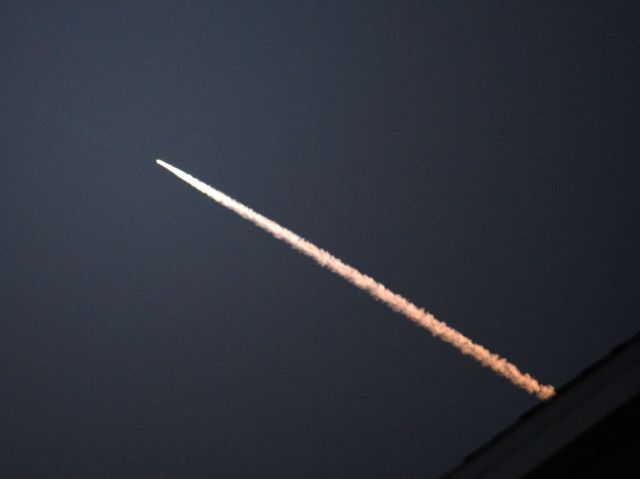 ---

March 16 2009 at 16:12:25
Name: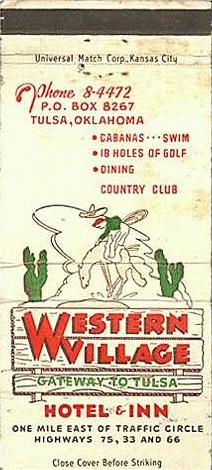 oldestoneontheweb
Topic: Honey Hudgen
Comments: After seeing Brother Woodward's post on Anita Bryant, the name Honey Hudgen leaped out at me.

In the back of my trivia-laden mind, it seems like it was the Western Village at Admiral and Garnett in the late 50s / early 60s that she and her group played at most of the time.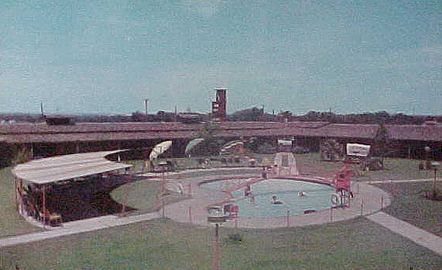 ---

March 16 2009 at 10:56:44
Name: Mike Bruchas
Topic: Michael Vance
Comments: Did not realize that cartoonist/author of comic novels, Michael Vance, lived in Tulsa over by 15th Street.

---

March 14 2009 at 20:42:30
Name: JW
Topic: McCartney's hostage/robbery situation
Comments: It was McCartney's. I remember watching it on the news. I did realize it was that far back in the 1980s though.

This website never fails to amaze me at how quickly these types of questions get answered.

This is for Mr. Woodward. I always enjoy reading your posts. We were always a Channel 6 news viewing family when I was growing up. Tell the King hello for me!

---

March 14 2009 at 13:21:52
Name: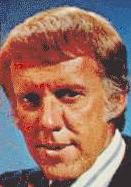 Lee Woodward
Topic: Anita Bryant at the Brady
Comments:

Here's a photo of a very svelte Anita Bryant in the late 50s / early 60s. It is at the Brady Theater. The group is "Honey Hudgen". The event was the World Premiere of "New York Confidential," a TV show that KOTV bought. No pies were thrown.



"New York Confidential" (Wikipedia) was a 1958 crime drama.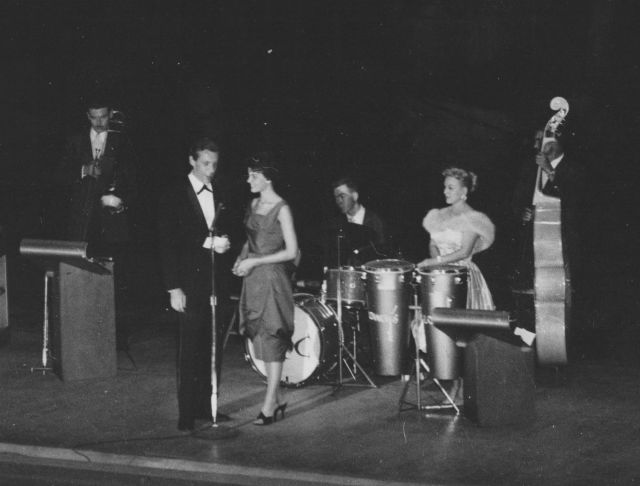 ---

March 14 2009 at 06:32:00
Name: Anne Pace
Topic: Sipes Robbery
Comments: Just a last comment on the question of a Sipes Robbery... The one on 61st was robbed on May 2, 1968, but there was no hostage situation in that one. Perhaps that is the source of the confusion?

---

March 13 2009 at 21:23:51
Name: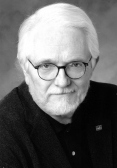 Gary Chew
Topic: Got Fruit Pie?
Email: Northeast of Eden
Comments: The video which Mr. Wright refers to in his posting, just below, is getting even more exposure. A sliver of that pie-throwing incident in the life of Anita Bryant is seen in the currently high-riding film, "Milk," for which Sean Penn won, last month, the Oscar for Best Lead Actor.

My review of "Milk" is archived here, if you're interested in learning more about the film.



TTM's Anita Bryant page was a by-product of Gary's review.
---

March 13 2009 at 16:40:39
Name: Daniel Wright
Topic: Anita Bryant
Comments: http://www.youtube.com/watch?v=dS91gT3XT_A

A video on YouTube of an incident that Mrs. Bryant would rather forget.

---

March 12 2009 at 13:48:42
Name: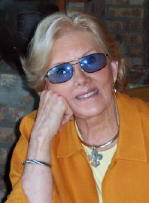 Louise E. Bland
Topic: Anita Bryant
Email: lbland@tx.rr.com
Comments: A lot of people were in Anita's life to help get her started. I was there as the fashion coordinator, who called upon designers over the USA to provide her wardrobe. Full page photos of her were mentioned by the AP as being the most outstanding in Atlantic City. A little feather in "T" town's hat.



Be sure to check out Louise's page here on TTM. She did a lot of celebrity interviews on her Tulsa TV show in the early 60s.
---

March 11 2009 at 18:42:36
Name: Michael D. Trout
Topic: KXXO staff list 1975
Email: michaeldtrout at earthlink dot net
Comments: I found this tonight in an old box of junk. It is almost certainly from 1975, or possibly early 1976. This is when KXXO/KMOD was in the City Bank Building, which I seem to remember was on 21st, but I could be way off.

Several of these folks, not only Bob Cauthon, frequently performed similar duties for KMOD. I certainly did.

I hope several of these names trigger some memories amongst Tulsa broadcasters. For me, I'm glad to finally remember my boss Kitty Roberts, who I think quit broadcasting for the theatre. I suspect one of the disc jockey names is the guy SAB fired because he kept playing the same songs to open his shift (see my mini-bio).

I've reproduced it exactly, except I've replaced the last four digits in the phone numbers.

KXXO EMPLOYEE PHONE NUMBERS - please keep confidential

Office
Carl Lund 622-XXXX Station Manager
Ruth Doss 663-XXXX Office Manager
Rita Balsano 234-XXXX Receptionist
Toni Kirk 932-XXXX Traffic Director

Sales
Tom Wilson 749-XXXX Sales Manager
Margaret Walker 742-XXXX Account Executive
David Rew 492-XXXX Account Executive
Dan Smith 627-XXXX Account Executive
Ed Reynolds 835-XXXX Account Executive

Engineering
Bob Cauthon 663-XXXX beeper-585-XXXX Chief Engineer KXXO/KMOD
James Williams 749-XXXX Part-time engineer
Gil Fallini 627-XXXX or 582-XXXX Part-time engineer

News
Kitty Roberts 582-XXXX News Director & PSA Director
Paul Wade 582-XXXX News Reporter
Michael Trout 838-XXXX News Reporter - part-time
Stan Tacker 341-XXXX (Claremore) News Reporter - part-time

Programming
Paul Wade 742-XXXX Operations Director
Scott Yates 939-XXXX Music Director and Disc Jockey
Don Cuenca 835-XXXX Disc Jockey
Ed Taylor 742-XXXX Disc Jockey
Dean Jenkins 838-XXXX Production Director & Disc Jockey
Frank Smith 936-XXXX Disc Jockey
Mike Hardeman 245-XXXX Disc Jockey

KXXO Business Line 749-XXXX
KXXO Request & Contest Line - 747-XXXX
KXXO Hot Line 749-XXXX
KXXO Transmitter 299-XXXX
KXXO News Line 749-XXXX



DJ Don Cuenca was a neighbor of mine in the early 60s.
---

March 11 2009 at 17:45:32
Name: Bill Nourse
Topic: Tulsa Local Bands of the 60's & 70's
Email: tulsamusic1970@yahoo.com
Comments: I am trying to gather information about the local Tulsa bands who played during the 1960's and 1970's. Visit my web site at: http://tulsa1970s.proboards.com and email me if you have any information about those great groups!

---

March 11 2009 at 13:46:58
Name: Jeff Hopkins
Topic: To Jim Ruddle
Comments: Pics sent to both addresses....LOL

---

March 11 2009 at 13:16:26
Name: Jim Ruddle
Topic: Virgil Dominic
Comments: Please send the pictures to Virgil. He'd love to see himself thin and with black hair.

That's virgildominic at ail> AOL dot com

---

March 11 2009 at 10:27:59
Name: Jeff Hopkins
Topic: Virgil Dominic
Email: twoidhdatsuddenlinkdotnet
Comments: My Mother sent me some old pics from back in the 50s. They are of Virgil Dominic's teen years at KNED radio in McAlester.



---

March 11 2009 at 00:59:57
Name: John K. Young
Topic: KVOO Blast From WAY Past
Email: johnk662561atyahoodotcom
Comments: I was reading over the KVOO section here and thought I'd share a little "family history" as regards KVOO.

According to family legend, one of my aunts, Mary Lou Rutledge, was best friends with a classmate named Clare Ann Fowler. They both graduated from Webster High in 1944 or '45 and while they were seniors in High School, Clare Ann had gotten a 15 minute afternoon gig doing a live broadcast from KVOO when it was still in the Philtower Building.

Aunt Mary said they'd leave school 30 minutes early on "show days" to catch the streetcar and head downtown. She was excited to see her friend gradually become famous. By the time they graduated, Clare Ann Fowler (whose parents owned a neighborhood grocery store, appropriately named "Fowler Grocery") became "The Singing Rage, Patti Page".

Even though they lost touch over the years, Aunt Mary was always happy to have been friends with Patti Page and proud to have, "Known Patti Page when..."

---

March 10 2009 at 19:41:06
Name: Mike Bruchas
Topic: 8's Sports Guys (chronology - kinda)
Comments: Hal O'Halloran with rotating news staffers as weekend anchors when I came on board in 1972.

Then in ?? - Steve Zabriskie with Bob Shannon (Bob Coxsey) as weekend guy. Some others may have been before/after. We all loved Coxsey and were glad for his break. I think also Ed Poston and Larry Burnett may have tried some weekend fill-ins.

I get confused on when Larry was at 6, I think after his 8 stint, then he went on to Sherman-Denison, TX.

Then in, I think, 1975, Chris Lincoln with Carl Arky a few months later as weekend guy.

One of the Sales guys (Keith ?? - not Keith Bretz) wanted to try the weekend gig, but had folks write the cast for him and he bombed in his tryout cast. Looked like a rabbit caught in the headlights when on-air.

I think for the Kanchi auction, one could buy a chance to do a weekend weather gig or sports gig. Had some funny ones and some decent folks for an OTO gig.

After that I don't know....was in Amarillo, then OKC at ABC stations.

---

March 10 2009 at 17:18:28
Name: Webmaster
Topic: Channel 8 sportscasters in the late 70s / early 80s
Comments:

Could Mr. Bruchas or others in the know give a chronology of Channel 8 sportscasters in the late 70s/early 80s? Someone asked me today.
---

March 10 2009 at 08:00:30
Name: DolfanBob
Topic: McCartney's
Email: MiamiPhin@yahoo.com
Comments: Erick, you are exactly right. It was 1982. I lived at the Coppermill Apartments on 71st, I saw all the lights as I was on my way home and parked across the street at the Vickers Gas station and watched the whole thing unfold.

Total different approach to the situation than we would see today.

---

March 09 2009 at 19:03:44
Name: Lani B Giese
Topic: Pictures, Facebook and racing
Email: im4cruisnthemiddleofnowhere dot com
Comments: I love all the pics of Griff's and Sipes and especially Gulf Mart...I swear my mom's car gotta be in that parking lot somewhere. The 31st/Memorial Sipes is one I haunted as a teen...a girl that lived across the street along Memorial would take us over there and we'd smoke in the Ladies Room upstairs. She would swipe popsicles and eat them there, me swearing that she was gonna get us all put in jail someday for 11 cent colored water!. It never happened, but my gawd... how stupid.

The Griff's building was still there last time I was home, took a pic of it but it's deplorable. That pic on here is a much more pleasant reminder of a time gone by.

Btw Webby~ I know what you mean about Facebook, it's really time consuming...I have to limit my time there.

The pic of the '80 Bleu Grotto brings back days of real rock & roll too, thanks!!

---

March 09 2009 at 18:50:29
Name: Webmaster (forwarded by Lee Woodward)
Topic: Morgan Woodward - Cowboy Legend - Cowboy Cool
Comments:

"Sonny Burgess' great song from 2007 describes one of the finest character actors of the Western (and later sci-fi and drama) genre. For more about Morgan, come visit the 'On The Horizon' Web site: MorganWoodward.net"
---

March 09 2009 at 10:11:11
Name: Erick
Topic: McCartney's hostage situation
Comments: The robbery and hostage-taking at McCartney's at 71st and Sheridan occurred in 1982. The gunman killed himself after releasing all of the hostages. The only person to witness the suicide was a Tulsa police officer, who was the only person left in the store with the gunman. That officer operated the TV camera inside the store that night.

A former co-worker of mine was one of the hostages that night, so I've heard this story several times. He was released in exchange for a bag of Doritos.

I wonder how situations like that would be handled today. Certainly the gunman would not likely be allowed airtime.

---

March 09 2009 at 10:06:25
Name: Webmaster
Topic: Anita Bryant
Comments:

Over at IRememberJFK.com today, Ron Enderland wrote a good account of Anita Bryant's life and career. TTM got a nod as a source.
---

March 08 2009 at 11:54:07
Name: Oldestoneontheweb
Topic: Brother Brucas and McCartney's
Comments: Brother Brucas is right about McCartney's store sales.

A former news rag that I worked for published several pages of advertising, and that figure sounds accurate. The AE on that account told me that, and I thought she was kidding at the time, but it turned out to be true.

Seems like it was an anchor or reporter at 8, they refused, and one of Tulsa's finest went in dressed as a cameraman.

Or am I thinking of David Hall refusing to go in to McAlester in '73 and negotiate?

---

March 07 2009 at 23:15:07
Name: Mike (timely) Bruchas
Topic: Hey!! You!!
Comments: DAYLIGHT Saving Time starts at 2 am: turn your clocks ahead when you go to bed!!!

(brought to you by your friends at TG&Y and Frougs..)



Boing Boing item pointing back to TTM:
Anti-Daylight Savings drive-in ad from the 50s.
---

March 07 2009 at 18:03:03
Name: Webmaster
Topic: Paul Harvey
Comments:

In the Tulsa World today: "America says goodbye to radio pioneer Paul Harvey".
---

March 07 2009 at 16:00:29
Name: David Bagsby (via email to webmaster)
Topic: The Bleu Grotto club
Comments: Here's a pic from 8/80 at the Bleu Grotto (prev ref in GB 284). This was Dog Food's farewell performance. We smashed our instruments at the end but the lead guitarist lit off a military grade smoke bomb and cleared the club. You literally could not see you hand in front of your face, so I smashed a Service Merchandise guitar in front of no one as they all fled and we did too as you couldn't breath. We still got paid $5.00 each.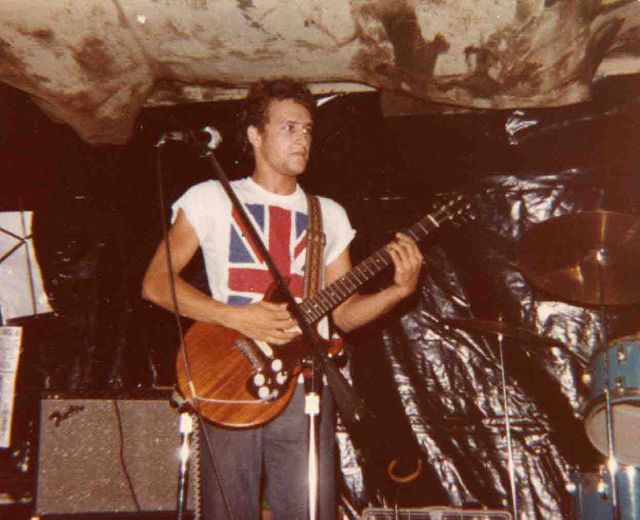 ---

March 07 2009 at 11:45:46
Name: Mike Bruchas
Topic: McCartney's fun facts
Comments: As I recall, the McCartney's owners had come from Illinois and had researched the Tulsa market as a good bet to start a chain.

I think at one time in the Midwest they had been involved with the IGA.

They hired the best Safeway and Sipes managers away.

When shooting commercial testing at McCartney's in 1977, their ex-Safeway manager said that dairy products drive many stores. I may have gotten this mangled in my old brain, may have to check my previous TTM post on this, but they did like $2,000,000 weekly in dairy sales alone.

---

March 07 2009 at 06:58:50
Name: David Bagsby
Topic: Facething
Comments: I'm starting 2 new soc/nets:

FaceTube = for snorkelers
FacePlant=for tired horticulturalists

---

March 07 2009 at 04:05:49
Name: Oldest one on the website
Topic: Hostages in south Tulsa
Comments: I think the hostage situation referred to was at McCartneys at 71st and Sheridan, in 1980?

It is now the Southern Agriculture store, if the memory is working correctly.

Seems like it was a robbery that went wrong, and the guy surrendered only after someone from KTUL got him on camera, or at least sent in a crew.



Mike Bruchas said in GB 6:

"I was in Tulsa at friends when this broke and I called the assignment desk at KOCO in OKC where they had not heard of it. It was a slow OKC news night so we had a crew scream up the Turnpike. Luckily the photog was an ex-KTUL employee who knew how to get to McCartney's. I think the reporter did a "phoner" at the end of Nightline and KOCO scooped the OKC stations on this. But who was the anchor in Tulsa called by the gunman? I can't remember if I saw the story on 6 or 8 when it broke, either."
---

March 06 2009 at 18:52:47
Name: JW
Topic: Sipes
Comments: I always liked shopping with my mom at Sipes when I was growing up in the late 70s/early 80s. A little more expensive, but really nice stores from my vague memories.

Does anyone remember some sort of robbery and hostage situation at the Sipes in south Tulsa in the late 80s or early 90s? It wasn't long before the chain was either bought by someone else or closed.

---

March 06 2009 at 17:41:07
Name: Webmaster
Topic: Facebook
Comments: Just to let anyone who cares know: I dropped off Facebook. I have no presence there at all. It was eating up too much of my time with email.

---

March 06 2009 at 15:07:41
Name: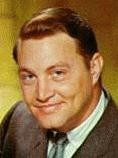 Jim Ruddle
Topic: Virgil Dominic
Comments: Got a note from Virgil in case oldtimers need a model: He says he's doing consulting for TV3, does stuff for community college cable channel, a little selling for a video production company, negotiates talent contracts, and hires out as an expert witness in journalism libel suits.

Well, I get up and make coffee.

---

March 05 2009 at 20:52:41
Name: Jeff Hopkins
Topic: Virgil Dominic
Email: twoidhdatsuddenlinkdotnet
Comments: My parents both worked at KNED radio in McAlester when Virgil Dominic was a kid and was there. I printed the article mentioned in the post earlier to send to my mother. She's not in the internet age and refuses to be.

I remember watching him on the OKC stations when I was a kid.

Great site.

---

March 05 2009 at 14:53:30
Name: Webmaster
Topic: Quote of the day
Comments:

(from GB 48) Bob Coxsey, aka Bob Shannon said:

Speaking of audio tags on spots: one day I was in the booth with Cy Tuma and he had just cut a cart with the tag..."available at all TG&Y stores"...for about the 4 millionth time.

Cy said:

"You know, one day, Bob, about 5 billion years from now when the earth is nothing but a scorched cinder, some Martians are going to land here.

"As they are walking around, one of them will kick some dust and, lo and behold, there will be a cart. They will play that cart, and on it will be me saying...'available at all TG&Y stores' and they are going to wonder what in the hell was that all about."

---

March 04 2009 at 14:54:38
Name: Mike Bruchas
Topic: Dave Jones of KRAV, KTEW, KTUL & Ch. 41 long ago
Comments: Got this from Dave today via e-mail:

"I'm at North Texas Public Broadcasting TV & Radio. I'm VP of Technology & Operations. I came here in Nov of '07."

---

March 04 2009 at 11:58:52
Name: Frank Morrow
Topic: Young Paul Harvey
Email: frankdotmorrow@cox.net
Comments: What was Paul Harvey like when he was young? I didn't know him because we were fifteen years apart. Although we had the same speech teacher, Isabelle Ronan, at Central High, she never mentioned him. This I would have thought strange except for the fact that she never talked about any of her previous students who had become successful. Yet, Harvey occasionally would talk on his radio show about the positive influence she had on him.

An indication of what some of his fellow Central students thought of him is shown in a conversation I had with several of his former Central classmates. I asked them about my old basketball coach, Clarence Ehlers, who was graduated with them. The ladies said, "Oh, he was a nice boy."

I then said, "And what was Paul Harvey like?"

They replied, "Oh, he was a little snot!"

And that is the rest of the story.

---

March 04 2009 at 11:04:51
Name: Webmaster
Topic: 1971 Viewmaster commercial
Comments:

Precocious Jodie Foster, a Brady Bunch kid and Henry Fonda, pushing the "Geeyay-eff" Viewmaster.
---

March 04 2009 at 07:00:27
Name: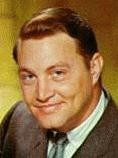 Jim Ruddle
Topic: Rambling
Comments: Since I first appeared on KOTV (as an amateur) in 1949, and then worked there in the mid-fifties, I was interested to note that there were TV pioneers in Tulsa and that I wasn't one of them.

I've written about Paul Harvey in earlier posts. He was an original, a guy who forged his own style and made it work. His son, Paul Aurandt, going under the moniker "Paul Harvey, Junior," sounds like a Mad TV parody.

These Fincher Folk who are mentioned--Edwin and Jason--are they related to David, the movie director whose father, Jack, was a Tulsa Central Grad and a longtime writer for the old "Life" magazine?

Just wondering.



Paul Aurandt, Jr. is the creator, producer and sole writer of "The Rest of the Story". He was also a concert pianist, and wrote a critically acclaimed play about actor Richard Burton. His stance as a conscientious objector during the Vietnam war may have influenced his father's about-face in 1970, though Sr. had talked about pulling out as early as 1966.
---

March 03 2009 at 22:48:30
Name: David Bagsby
Topic: Phantasmagoria: episode 3
Comments: Mazeppa style wackiness courtesy of Good Taste Theatre. Tonight's show: a double feature with Mad Monster and Revenge of Dr. X. A foray into mad science



---

March 03 2009 at 20:25:25
Name: Michael D. Trout
Topic: KOTV (?) movie promo
Email: Hoping to spot a moose some day
Comments: My previous reference to the Bee Gees album "Main Course" got me thinking: Another pretty good song on that album, "Wind of Change," was briefly used as background music for a Tulsa station's movie promo. I think it was KOTV. This would have been 1975 or 1976, and it was advertising the station's late night movie slot after the 10:00 news.

The announcer, which could very well have been Cy Tuma, expounded on the pleasures of watching a great movie at home after the news, while quick cuts of action scenes from various films cycled by.

I saw this only a few times; I don't think it was used for long. I wonder if "Wind of Change" was a bit over the top for the times. Does anybody else remember this?



And then there was KOTV's "The Late Show" promo in the late 60s.
---

March 03 2009 at 13:59:00
Name: Mike Bruchas
Topic: Virgil Dominic
Comments: Stuart Odell sent this. He remembers watching him in OKC and on NBC.

http://www.clevelandseniors.com/people/virgil-dominic.htm

---

March 03 2009 at 12:02:38
Name: Mike Bruchas
Topic: Radio Contests
Comments: As noted long ago here, the only contest that I ever won was from KRMG when I think I was at TU. Called in and won 3 or 4 Bill Cosby LPs but no tickets to see him perform.

The records are in storage now in my garage almost 38 years later but I almost "played them to death".

---

March 03 2009 at 10:22:38
Name: Erick
Topic: Radio contests (Part 2)
Comments: I'm the only one who cares about this, but in the interest of full disclosure, my last comment in the previous GroupBlog was incorrect. The last thing I won on the radio was $94 from 94.1 The Sound. I don't recall exactly what I did to win...a co-worker told me they heard my name on the radio and that I had 10 minutes to call and claim my prize. Apparently I called in at the last minute.

Radio contests used to be much more fun and involved than they are today. It seems all you have to do now is be the 9th caller or something similar. I remember when you had to utter a certain phrase or be spotted with the station's bumper sticker on your car.

The prizes used to be more creative too. Now you basically get money, CDs, or tickets. My dad tells me he won a year's supply of ice cream in a radio contest when he was younger.

---

March 03 2009 at 01:50:21
Name: Webmaster
Topic: Previous GroupBlog link
Comments:

Archived GroupBlog 284. Some of the highlights have been covered on the What's new page. Other topics included the passings of Paul Harvey and photographer Jim Tinkler, radio contests, the Bleu Grotto punk bar, and a Tulsa visit from physicist Lisa Randall.
---
Back to Tulsa TV Memories main page