Tulsa TV Memories GroupBlog 323

TTM main | What's new on TTM? | GB Archive


March 28 2011 at 18:39:20
Name: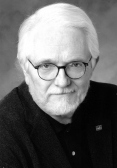 Gary Chew
Topic: Movie Question Fun
Email: Northeast of Eden
Comments: It's great to see so "many" responses to the movie quiz. Since no one has the right answer, yet... first hint:

The actor who played the villain in this b&w film died about 2 months after it was released. He was quite young, and had already become quite famous...and was heading for even loftier heights. Again: Here's the question to answer with the film title, as to what the following line WAS NOT written for the movie, but could have been: "Bruno didn't tell me about the dog!" Well known film & book.
---

March 28 2011 at 14:53:59
Name: Scott Linder
Topic: To Ann Ford
Comments: Ann, It's really nice to hear from you and your various interests in Tulsa, and those of us who were there. You were one of those cool "Skilly's" dancers, but my folks took me once a week to The Pink Barn. I recall that Jerry and Roberta Keith were the owners and instructors, and they were very sweet.

It was where us poor folks went, but I met my first "real" girlfriend there in about 1963. Her name was Eva. We remained friends for years, and we went to a least 3 or 4 proms as well as many other dates in Tulsey town.

We also had our first intimate teen-age experiences in my '57 Chevy at the Admiral Twin, East Screen in one of the back ramps. I can't remember the film, but we were involved in other activities. This was a few years before I became a Motion Picture Operator at the Admiral, but Eva visited me in the booth many times in the 60s.

Gee... I haven't rembered these things for at least 40 years. Sure, I seem to recall every booth and motion picture machine in Tulsa, but I'll never forget Eva.

By the way, the "Pink Barn" had one of those Bogen turntables with a RCA cartridge. It sounded nice, but Eva's sweet voice on the phone was the best.

---

March 28 2011 at 01:09:24
Name: Ann Ford
Topic: Skilly's Ballroom Dance School
Email: pillford39@yahoo.com
Comments: I am enjoying the TULSATVMEMORIES.com more and more. When I can't sleep, I look up things I remember about growing up in Tulsa.

I took ballroom dancing at Skilly's. Loved it; even was a student teacher for a couple of years. It really has stayed with me through the years. It was good for our self-esteem and gave us a lot more confidence.

My father (Marshall Needham) always enjoyed taking his family to dances regularly at the Indian Hills Country Club. What fun that was. Singing at the piano bar, drinking Shirley Temples and dancing with my father.

---

March 27 2011 at 01:55:39
Name: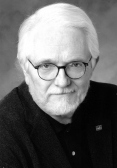 Gary Chew
Topic: Fun With Films
Comments: While watching a DVD'd movie this week, a new game about movies came into my head. Here's the question: What movie should the following line have been written for..but WASN'T?

Here's the unspoken quote: "Bruno didn't tell me about the dog."

More clues later.
1st correct wins. No Googling; no search engines
1st prize: a week for 2 in Biloxi.
2nd prize: 2 weeks for 2 in Biloxi. (All vacations must be taken in August.)

Response clock times are automatically posted here when you post, I think.
---

March 26 2011 at 17:55:02
Name: Scott Linder
Topic: To Erick re: "Man Vs. Food"
Comments: Erick, nice to hear that "Man Vs. Food" was shooting in Tulsa last week. I'll look forward to seeing the episode.

Adam Richman and Anthony Bordain are obviously the food "stars" on the Travel Channel. Sure, there are those idiots on other channels with bleached hair, scary smiles, and large butts who say "evoo", but Richman and Bourdain appear to have found a very nice place for themselves.

Of course, the Travel Channel would also be a perfect place for Alton Brown, but I think he's probably using his current "Food Channel" deal to line his pockets before he moves to another more interesting venues that appeal to more intelligent viewers...

Meanwhile, I'll try to get any interesting details about the "Man Vs.Food" Tulsa shoot from my IATSE Local 354 friends. Please give me some info, if you have some...
---

March 26 2011 at 08:45:17
Name: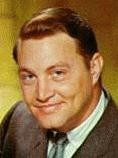 Jim Ruddle
Topic: No Zeta Archive
Comments: As far as I'm concerned, the fact that no film exists of late fifties kids shows is a blessing. Zeta on YouTube would ruin the rest of my life.
---

March 25 2011 at 14:09:02
Name: David Batterson
Topic: Freaks from outer space?
Email: Oertle's@tulsadiscounts.com
Comments: I'm not sure about Lionel's HANDyman, but Lionel definitely is a space cadet from the constellation Leo. He probably arrived one November in one of those Leonid meteor showers. If you asked Lionel, he'd probably say in his usual manner: "I doesn't know."

---

March 25 2011 at 13:47:55
Name: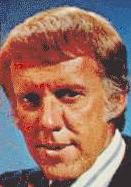 Lee Woodward
Topic: Gene Weed
Email: YouNeedhamDot.com
Comments: Thanks David, that was most interesting. I was sorry to learn that he had passed away. Didn't even get to the old 70.

He seemed to make a career with the Golden Globes and the Academy of Country Music, both as director and producer. I'm sure he must have done a lot of other things, but those, like personal appearances, never make the bios.

Now there's a topic; personal appearances. I used to refer to them as "A Freak Peek." Because one was kind of made to feel like something from outer space. Come to think of it...

---

March 24 2011 at 19:12:24
Name: David Batterson
Topic: The late Gene Weed
Email: Here'sYourChange@Otasco.com
Comments: In response to the posting by Lionel's straight man, I remember hearing his name when I lived in L.A. years ago. He was a successful TV producer and director.

Here is a link: www.imdb.com/name/nm0917235/

---

March 24 2011 at 12:13:33
Name: Erick
Topic: Man Vs. Food
Comments: Adam Richman, host of Travel Channel's "Man Vs. Food" was in Tulsa yesterday taping at Elote Restaurant. This establishment is downtown in the space formerly occupied by Nelson's Buffeteria.

I hope he eventually made his way down 3rd Street to the current Nelson's Ranch House, but I doubt it.
---

March 24 2011 at 06:07:18
Name: Ann (Needham) Ford
Topic: Spanky's Clubhouse
Email: pillford@yahoo.com
Comments: Just wondering if there are any archives of Spanky's Clubhouse show. I was a singing guest and would like to know if there are any of those shows still available? I think it was either 1957-1959. How can I find out? Would love to have this for my grandchildren. Thanks! Ann Ford



I wish. There is little footage of late 50s Tulsa TV in existence. If there are any clips at all of Spanky's Tulsa show, I'm not aware of them. None of the shows of that era were archived.

Here is more about Spanky in Tulsa at TVparty!
---

March 23 2011 at 17:02:43
Name: Scott Linder
Topic: Jim Reid, et al
Comments: OK, I will finish my thoughts with regard to 16mm projectors by mentioning the RCA ARC400 portable. This was a portable projector that used the popular RCA 400 which was modified to use a Strong/Ampro/Kelart/style 1Kw arc lamphouse.

A few of these machines were purchased by Tulsa High Schools during the 1960s. I recall seeing and using them during that time. Will Rogers, Edison, and Nathan Hale come to mind as those who may had them in their booths.

Sorry to mention this 16mm thing again, but I try to keep things tidy, whenever my failing memory provides.

---

March 23 2011 at 08:16:25
Name: DolfanBob
Topic: Liz
Email: MiamiPhin@yahoo.com
Comments: Elizabeth Taylor dead at age 79. Va Va Va Voom indeed.
---

March 23 2011 at 02:24:41
Name: Ann Ford
Topic: Spanky's Clubhouse
Email: pillford49@yahoo.com
Comments: I was wondering if anyone remembers the Spanky McFarland's Kiddie TV show--"Spanky's Clubhouse"? I was once a singing quest on that show as a child and it was one of the highlights of my life. Anybody else remember Spanky grown in his shorts and suspenders complete with beany?



Oh, yes, we remember Spanky in Tulsa.
---

March 23 2011 at 02:13:30
Name: Ann Ford
Topic: "Ugh U Need-Um" Tires
Email: pillford49@yahoo.com
Comments: I am formerly Ann Needham. My father was Marshall Needham Owner and founder of Needham Tire Company. I was so thrilled to see the stories and the sound bites from the commercials that Jim Wheaton did for my father's business. He was a frequent quest in our home as I was growing up and was definitely a unique and fun person. His usual voice was the same monotone as it was on the commercial.

I am in Nashville Tn now but I have many memories of Tulsa and my Father and Jim. Thank you for doing what you are doing.



You are welcome, Ann.
---

March 21 2011 at 21:51:22
Name: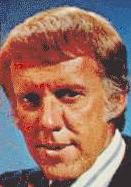 Lee Woodward
Topic: Synthetic Names
Email: AnonEMooseDot Com
Comments: I just lost a note I was going to post to the "Guess What Letter" block that is required. It's just as well as it gave me to chance to find out a little about a name from my past.

First, Thanks to Stacy Richardson for the good info on KLIF in Dallas and the Old Scotsman's protocol for On Air Talent.

Now to a name someone must know since we have a diverse group from Radio, TV and film.

When I was just starting in radio at KDNT in Denton, a fellow who used to work there showed up one day to regale the troops. Charlie Beard knew him but Willie Nelson and I did not. Another fellow named John who came to us from WRR in Dallas knew of him. His name was Gene Weed. Charlie reminded him of when he would sign off programs by saying; "Your Announcer has been Weed."

I looked him up tonight and did see that he made it to L.A. and in 1965 to 1966, hosted a TV show called "Shivaree", a musical show with great guests. I seem to remember reading some years ago that he might have ended up being a successful film producer?

Anyone ever work with him?

---

March 21 2011 at 17:08:49
Name: Scott Linder
Topic: Another note to Jim Reid
Comments: Jim, just another thought about 16mm machines...

Of course, the finest 16mm machine ever made was the Norelco FP16. It featured a genuine Geneva intermittent movement, and could accept a variety of lamphouses, including xenon. In addition, the machine has large reel magazines that will easily screen a full 16mm emulsion-in feature with no change-overs.

Nice... I don't believe that any one of these machines was ever in any booth in Tulsa, as far as I know. Then again, I'm over sixty years old, and I can't remember what I had for lunch yesterday.

Of course, other lovely 16mm machines included the Eastman Model 25, and the German-made Hortzen... Hmmmm.

---

March 21 2011 at 15:40:02
Name: Scott Linder
Topic: To Jim Reid
Comments: Jim, I'm glad that you had a good experience with your Pageant 300 machines during your screening. Those machines had some issues with the intermittent movements, and the Marc 300 lamps varied in color temperature but I'm glad that you had a great experience during your screening. Best of luck during your next feature. You appear to be showing the "real movies" that we all enjoy.

---

March 21 2011 at 12:06:30
Name: KnuckleDuster
Topic: Metal Venue in Henryetta, OK
Comments: The Mosh Hall

Address: 310 W. Main Street
Henryetta, OK 74437

They feature independent Metal and Hardcore bands and also welcome Death Metal, Grind, Punk, Screamo, Post/Rock, and Indie. Capacity: 100+. The Mosh Hall functions as a youth center/live music venue and will host shows any night of the week. Pretty brave effort in a town where until the 90's you couldn't dance within 300 feet of a church.

---

March 21 2011 at 06:57:22
Name: Mitch Gray
Topic: Monikers
Email: North Of You
Comments: Al Michaels of NBC is the real deal.

I used an alias for a short time (Mitch Rivers) but went back to my real name shortly. I couldn't prove to the girls that I really was on the air!

---

March 21 2011 at 01:09:56
Name: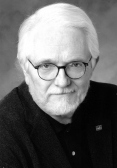 Gary Chew
Topic: Jock Pseudonyms
Email: Northeast of Eden
Comments: The dude who pulled me into market for my first Tulsa radio job went on to be Mitch Michaels in various larger markets. Originally from Fort Smith, he's really Terrell Metheny. No relation to Pat. I think he went by Ron Terrell in Tulsa.

---

March 20 2011 at 06:40:44
Name: David Bagsby
Topic: Radio names
Comments: The 'Michaels' names at stations across the US sounds like the 'John Bigbooty' phenomenon from Buckaroo Bonsai.

---

March 19 2011 at 20:12:39
Name: Stacy Richardson
Topic: Gordon McLendon and jock names
Comments: Lee brings up an interesting point. I worked at KLIF during the McLendon reign, and at that time, all of the jocks used either their real names, variants of their real names, or air names which they took with them after they left the station (e.g., "Jimmy Rabbitt"). However, in two cases I know of, the McLendon stations retained ownership of the names associated with their stations' morning shows: the "Charlie and Harrigan" show on KLIF, and the "Hudson and Harrigan" show on KILT in Houston.

When it came time for one member of the team or both members to move on, the show name remained in place. Usually the listeners were told the departing team was "on vacation," and two or three weeks later, a new version of "Charlie and Harrigan" or "Hudson and Harrigan" would be in place.

Two jocks who came to fame as "Hudson and Harrigan" on KILT were later known on other stations under their real names, "Stevens and Pruitt." The most famous of the "Irving Harrigans" on KLIF was long-time Dallas morning man Ron Chapman, who spent many years on the morning show -- AS the morning show -- on KVIL, and later, KLUV.

I have heard of instances in which stations -- not, to the best of my knowledge, McLendon stations -- ordered singing jingles for jocks who had yet to be hired by the station; the station just made up the names out of whole cloth. So the next guy they hired became "Johnny Michaels," or whatever name the jingle singers had sung.

By the way, does anyone know of a broadcast personality who uses the last name "Michaels," and it's his-or-her REAL NAME? I have yet to hear of one. If you go to the Tulsa phone book, for example, and count the number of "Michaelses," you'll find a dozen names or fewer. The name simply doesn't occur naturally. But every city seems to have at least one "Michaels" on-air.

---

March 19 2011 at 19:52:29
Name: Stacy Richardson
Topic: Minding your "K"s and "W"s
Comments: Other examples of stations whose call letters don't follow the current rules: WRR in Dallas; WBBZ in Ponca City; WWLS in Norman (formerly WNAD); KYW in Philadelphia (and Cleveland, in earlier years); and, of course, KDKA in Pittsburgh. It is interesting that some stations were not only allowed to retain their "W" (or "K") call letters, but were even allowed to change the call letters other than the first one (WNAD --> WWLS), and move them from one city to another (as in the case of Westinghouse and their KYW, first in Cleveland, then in Philly).

---

March 19 2011 at 17:25:42
Name: John K. Young
Topic: This Episode Brought to you by "K" & "W"
Email: johnk662561atyahoodotcom
Comments: I just wanted to thank everyone for the answer to my question about WKY. It was very informative and I appreciate the info! :)

JohnnyK

---

March 19 2011 at 11:27:44
Name: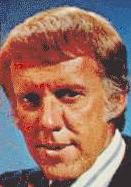 Lee Woodward
Topic: Gordon McLendon
Email: GetKadaffyDuckDotCom
Comments: In an exchange with a former broadcast friend, he mentioned a nom de plume he was known by when on radio, way back. I immediately wondered if he had ever read much about Gordon McLendon, whom in earlier entries here, I had credited him with creating the idea of giving phony names to DJs for the simple reason to make them expendable if they got so uppity as to ask for more money. Since most of his staff sounded somewhat similar, I assumed it to be true. In looking Gordon up on Wikipedia, this was never mentioned. If anyone knows about this aspect, join in.

I did discover a ton of things I didn't know, including that he did not invent "Top Forty", just that he made it wildly successful.

It's a fascinating read about a fascinating character.



Read more about Gordon McLendon and see him in his role as a scientist in one of the two B sci-fi movies he financed, "The Killer Shrews", reviewed here on TTM.

Wikipedia notes that he was involved with pirate radio in the 1960s, as was former KVOO Limey DJ Garry Kemp.
---

March 19 2011 at 01:34:05
Name: Jim Reid
Topic: Handling Film
Comments: Scott, I'm really enjoying your remembrances of working in the booth.

My first RV job was as a projectionist/switcher. I switched all the station breaks and loaded all the film and slides. During newscasts I stayed in projection running the newsfilm, cueing the directors in and out of the sync rolls.

I have always loved film, and began collecting 16mm film when I was 12 years old. I still have monthly movie nights at my house and do non-theatrical screenings all around North Texas.

Two weeks ago, I had the opportunity to run my films in a real theater for the first time. We had an Our Gang retrospective at the Texas Theater. That's they theater where they caught Lee Harvey Oswald. The 35mm gear there is trashed, as is the balcony seating. I set my Pageant Marc 300s up halfway down the balcony. Got a pretty good image on the screen. The folks that run the theater want us to do more shows. I think we will. Next time it's Laurel & Hardy.

---

March 17 2011 at 11:20:58
Name: Ken Ragsdale
Topic: WKY
Email: ragsdaleandassoc at aol dot com
Comments: These three links may provide the information you're looking for.


http://digital.library.okstate.edu/encyclopedia/entries/W/WK001.html

http://en.wikipedia.org/wiki/WKY

http://en.wikipedia.org/wiki/KFOR-TV

---

March 17 2011 at 08:43:45
Name: Chuck Fullhart
Topic: "W" west of the Mississippi
Email: dialup.steamgenerator.partyline.3rdtelephonepolewestofgeneralstore.edgeofcivilization
Comments: After doing some more reading on this, seems the FCC has been licensing stations and ship calls since 1912.

In synopsis, the original dividing line for K and W ran north starting from the New Mexico-Texas Border and ran north from there to the Canadian border , which explains why WKY begins with "W".

In 1923, the FCC shifted the dividing line for commercial station calls to the Mississippi River. "K"s were assigned to new stations, but those with "W" were allowed to keep theirs.

---

March 17 2011 at 08:03:33
Name: Chuck Fullhart
Topic: "W" west of the Mississippi
Email: partyline.generator.dialup.edgeofcivilization
Comments: I can''t remember the exact date that the FCC implemented the rule making procedure for the "W" and the "K" system for station calls, but it seems like it was around '34 or '35. KY went on the air around '29, possibly even earlier, which is why the call starts with "W" rather than "K". KDKA in Pittsburg was on the air prior to the rulemaking.

The rule was implemented, obviously, to make a little sense of the calls given to station in the new industry.
Didn't the Tulsa World own a station for awhile, in the infancy days of the industry, ca. the early 30s, with a call sign starting with "W"?

---

March 17 2011 at 00:01:07
Name: John K. Young
Topic: WKY in OKC
Email: johnk662561atyahoodotcom
Comments: Here is a question that woke me from a sound sleep last night. How did Oklahoma TV and Radio station WKY get away with having a "W" call sign when they were west of the Mississippi River? Was WKY created before the rule and allowed to skate by or was there more to it?

I know this is coming in from way out in left field, but my mind snaps in odd places sometimes! LOL

---

March 16 2011 at 23:18:56
Name: Alex Rivers
Topic: Leon
Email: Daddiorivers@gmail.com
Comments: Am I missing something here or is the whole town of Tulsa so out of touch, that there has been no mention of "The master of space and time" Mr. Leon Russell has finally been inducted into the Rock and Roll Hall of Fame posted on this wonderful website?

Greetings from Daddio Rivers, on the banks of Davis Creek somewhere in the middle of Missouri.

Rock on Mr. Russell and God bless.

Shame on you fellow "Leon Lifers" for ignoring Mikes' web page and Blog. If I am missing a post forgive me. If not "Rejoice" Leon got his due!!



Thanks, Alex. Here's the story at the Oklahoman. Yay, Leon!
---

March 16 2011 at 12:59:58
Name: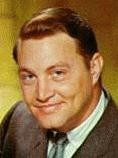 Jim Ruddle
Topic: Nomenclature
Comments: John Hillis' comments about nomenclature of the past reminded me of one of the tiny moments that helped to make the business as much fun as it was.

We had a German woman who was an accomplished film editor, having worked in a major film studio in her native country. One afternoon, while editing a piece on something important, our eyes were distracted by a rabbit hopping across the scene.

Without missing a beat, she said: "Hare in the gate."

---

March 16 2011 at 11:14:12
Name: Scott Linder
Topic: The Button-Stomper Blues
Comments: Mr. Hillis, thanks for your note, and film department info. I have a rudimentary understanding of the popular RCA film chain, TP-66 16mm projector, slide drum and telop machines, but I'd love to hear more!!

I'm sure you realize that our recent "projectionist" thing is all in good fun. I really enjoy hearing about the personal and "inside" aspects of our various professions.

OK... I will now admit that the term used for Operators by our various "friends" who truly wished to annoy us was "button stomper". The term came from the picture change-over control in most booths, which was a foot button located on the floor by each machine.

So... Operator, projectionist, button-stomper or just "the guy in the booth" are quite fine. It was a job that I really enjoyed.

---

March 15 2011 at 18:54:00
Name: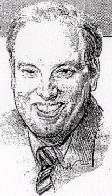 John Hillis
Topic: Ooops!
Comments: Sorry for the mischaracterization of Operators. I learn new stuff every day, and that nomenclature was today's.

My use of the P-word comes from the dear, dead TV days when the film and slide chain was how shows, commercials, and news stories ran, as did the guy who threaded the film and loaded the slides on the drum. Hairs in the gate were the norm and busted splices on-air just to keep things interesting. That part of the good old days was not better. Now, I'll catch heat from telecine jockeys.

---

March 15 2011 at 15:41:49
Name: Scott Linder, again
Topic: My projectionist remark
Comments: Just a note with regard to my last post... My comment "don't EVER call me a projectionist" was,of course ,borrowed from Daily Planet editor Perry White (played by John Hamilton) during the Superman TV series in the 50s.

During almost every episode, he would say: "...and don't call me CHIEF!!!" toward the other Daily Planet regulars. Of course, "Great Caesar's Ghost!!" was also often heard.



And Jimmy Olson always answered "Right, Chief!"
---

March 14 2011 at 16:48:59
Name: Scott Linder
Topic: Mr. Hillis's post
Comments: I loved your post, and your remark with regard to those of us who worked in the booth. It's nice to recall those films that the audience loved, but Operators screened many motion pictures with titles that we don't care to remember!!

After all, we were all hired to screen whatever reels were in the booth when we arrived for our shift. Then, we "put 'em in the top, and took 'em out of the bottom" after every changeover. We didn't shoot 'em, we just screened 'em!

Just a note... none of us ever used the term "projectionist". We were always known as "Operators", even by the theatre managers. This came from the term "Motion Picture Operator" which was our profession as known by the IATSE for decades.

Nothing personal, but please don't EVER call me a "projectionist".

---

March 13 2011 at 19:08:57
Name: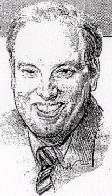 John Hillis
Topic: Projectionist's Nightmare
Comments:
Knowing the webmaster's fondness for all things U.N.C.L.E., I submit into evidence this clip that makes the Mr. Waverly role look like Hamlet.

We take our hats off to the projectionists that had to run movies like this one night after night at whichever drive-in.
---

March 13 2011 at 17:41:47
Name: Scott Linder
Topic: A Ritz correction
Comments: After remembering the cloud projectors at the Ritz, I was reminded that they were actually Brenograph machines that were installed when the theatre opened in about 1926. These were a part of the original equipment that was specified by Edward Saunders, who designed the theatre.

As far as I can tell, these original Brenograph machines were kept working by Tulsa Stagehands Local 513 until sometime in the 1940s, when the mica cloud discs and lamps were replaced with parts from Kliegl Brothers. Apparently, these machines continued to operate until the Ritz was demolished in about 1960.

I think I forgot to mention that the Ritz had Simplex E7 projectors with RCA 9030 sound heads and Simplex 4-track magnetic penthouses which were added in the 50s. The lamps were Strong Super 135s with bulb-type rectifiers.

The booth was located high in the upper balcony which required custom made projector aperture plates, and a screen that was tilted slightly up-stage. This was to prevent image distortion, as was common in large theatres at the time.

Motion Picture Operator and Local 513 member Carney Burton was the lead Operator at the Ritz for at least 40 years. If you saw a film at the Ritz after 6:00pm during that time, Carney was in the booth. He was a sweet man, and showed me a lot about how lenses work.

OK,once again, I'll shut now.

---

March 13 2011 at 11:42:15
Name: Rick M
Topic: Re: Rogues Five
Comments: I had the fortune of growing up around the corner from the house I.J. Ganem lived in. He and the band were much older, but as kids we would ride our bicycles and park across the street when we heard the band practicing in his parents garage. They ignored us of course, but we were still awe struck in that we had our own live music 'venue'.

Years later I had the opportunity to speak to I.J. at an event he was playing. I introduced myself and told him of my bicycle days in the Saddlerock neighborhood. I was impressed by his charm and openness to recall those days of our youth. Turns out his private record label is called Saddlerock Records.

---

March 13 2011 at 11:35:31
Name: Terri
Topic: Southroads Mall
Comments: Downstairs Southroads included The Manhole, which was a hip extension of Orbach's. Poise-n-Ivy was down the eastern hall. I worked at Street's upstairs in the mid-70s. And you didn't dare descend the open-backed stairs while clad in a dress. Guys sat on a small wall under the stairs, and...well..ahem...

---

March 13 2011 at 11:13:08
Name: David Bagsby
Topic: J. Apple
Comments: Mr. Apple! I have a message from you on KELi letterhead about my former band 'The Hosejobs' where you give us some requested advice on our demo tape... glad you're doing well!

---

March 13 2011 at 11:04:16
Name: Jonathan Apple
Topic: KELi
Email: JRabick@bellsouth.net
Comments: Hi There!

There's a picture of the DJs from KELi on the stairway leading up to the KELi studios. Craig Kitch submitted it.

The guys look great, but on the caption it has a listing of the DJs in the picture. The first DJ on the left with the checkered pants and wide belt is me!

Jonathan Apple
7p-12mid
Approx. 1978-1980

---

March 12 2011 at 19:22:03
Name: David Batterson
Topic: Puttin' on the Ritz
Email: DavidLeftCoast@paradise.com
Comments: The Ritz was my fave theater too. Wow, what a great movie experience. 5 stars!

---

March 12 2011 at 16:32:45
Name: Scott Linder
Topic: Those record listening booths
Comments: I clearly recall those record listening booths in Jenkins Music, as well as most every other store at the time. Most all of these featured Bogen turntables with RCA VR-style cartridges that would track both 78 and 45 wide groove tracks. Later on, Bogen offered a retrofit for listening booths that tracked those "new" 33 rpm microgroove discs. All were driven by about a two-watt tube preamp that used a 12AX7 and a set of mono Telex headphones, as I recall.

Of course, no potential record buyer at the time appeared to understand that they might be buying a disc that had been played many times before their purchase!!.

Then again, their was something rather nice about the sound of that disc noise behind our favorite music... I still listen to The Anita Kerr Singers and many other favorites that I have transferred to CD. Many of which are courtesy of my old KVOO friend Jack Campbell.



I hadn't seen Anita's website previously; here it is: AnitaKerr.com.
---

March 11 2011 at 20:33:20
Name: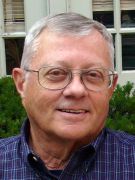 Mike Miller
Topic: Jenkins Music
Comments: Thanks for sharing the secrets of the Ritz, Scott. I always wondered how it all worked.

My dad's dancing school's original location was above the Jenkins Music store. That was probably around 1935. He moved to 15th and Newport a few years later. And Ron, I remember those record booths where you could preview music before buying. Most of us just previewed, though. Those were the old 78 rpm days.

---

March 11 2011 at 19:34:52
Name: Ron W
Topic: Jenkins Music
Comments: Another wonderful memory of my youth. My mom was a piano teacher and after school (Central High) mom had a list of sheet music for me to pick up for her. Jenkins had 3 or 4 booths that had record players in them so I had to listen to the latest rock and roll song that was out. 78 and 45 rmp speed was the only records at the time. That was really the 'good old days' to me.

---

March 11 2011 at 19:05:23
Name: Scott Linder
Topic: Mike Miller's comments
Comments: Mike, the Ritz was my favorite too. The 'stars' in the sky were simple sign lamps that twinkled, thanks to a basic mechanical sign-flasher. The "clouds" were provided by four Kliegl Brothers effects projectors with cloud discs that were probably original equipment at the Ritz. For decades, these machines were maintained and repaired by members of Tulsa Stagehands Local 354. Yes, I'm still a member after all these years.

Milton Schlosser did often perform as organist at the Ritz. I think the last time I heard him was before a showing of "South Pacific" in about 1958. Yes, it was on a Friday night with me and my folks. Yes, we had dinner at Bishop's and walked the streets of "Downtown". I always wanted to look in the windows of Jenkins Music right across the street from Bishop's.

Actually,my "other life" as a musician in Tulsa began as a student of Syd David, who worked at Jenkins Music for years, as well as being a member of the Tulsa Philharmonic. OK, that's REALLY another story!

Yep, I stll pay my dues to IATSE locals 354, 513 and Musicians Local 94 after all these years. I know where I came from, and I support my Tulsa friends.

---

March 11 2011 at 16:41:02
Name: Bob Anthony
Topic: Tulsa Bands
Email: onestepbeyondsoul@yahoo.com
Comments: How about a section on Tulsa bands of the 60s & 70s such as Rogues Five, Tulsa County, Thunder & Lightening, El Roacho with pictures bios & more. I currently live in Seattle & there is a great site about Pacific NW Bands that someone could check out as a blueprint for a possible site. Here's a link: http://pnwbands.com



There is such a site out there: Tulsa Local Music of the 60s & 70s. But it hasn't been developed that much since it was created. I don't think I could take on a whole new site myself, since I am kind of busy with career things at the moment, but some material of that type has been posted here in the past, e.g., this about the Rogues V, and this about Sundog/The Hallucinations in GB 293. If more material were posted here, I could certainly create a new page or two or however many it takes.
---

March 11 2011 at 15:59:56
Name: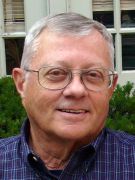 Mike Miller
Topic: The Ritz Theater
Comments: As a kid the Ritz was by far my favorite movie theater. Before home air conditioning, my parents would take me to an downtown theater just to cool off. Most neighborhood theaters were air cooled, not air conditioned.

I loved the moving clouds and blinking stars but also the Ritz organ played by Milton Schlosser. Schlosser once let me play a tune on it. Of course my short legs couldn't reach the pedal board or understand how to use it, but it was sure a thrill to play the Ritz Organ. (I had several requests but played anyway.)

---

March 11 2011 at 10:38:14
Name: Brian
Topic: Southroads Mall
Email: brian74055@hotmail,com
Comments: I do miss the old Southroads Mall. I do wonder about the lower level. Did they fill it in or is it still there but not accessible to the public?
---

March 10 2011 at 18:34:37
Name: Lazzaro
Topic: Yonder's Tulsa!!
Comments:
To keep things tidy, as our resident Motion Picture Operator might say, my false memory of the film 'Tulsa' including a scene with buttes and a race into town aboard an oil-laden wagon has been resolved, I think. The film I was thinking of is 'In Old Oklahoma' aka 'War of the Wildcats', a 1943 production featuring John Wayne, Martha Scott, Gabby Hayes, Dale Evans, Albert Dekker amongst others. Again, Netflix doesn't have it in stock but it's available for live streaming there.

---

March 10 2011 at 10:50:14
Name: Webmaster
Topic: Previous GroupBlog link
Comments:
Archived GroupBlog 322.
---
Back to Tulsa TV Memories main page