Date: May 12 2002 at 17:45:06
Name: Webmaster
Location: Tulsa
Comments:

I attended a free David Gates show at Utica Square yesterday. He was in great voice...still has the high register, though he did complain in jest that if he had known he would be singing these songs 25 years later, he would have written some in a lower key.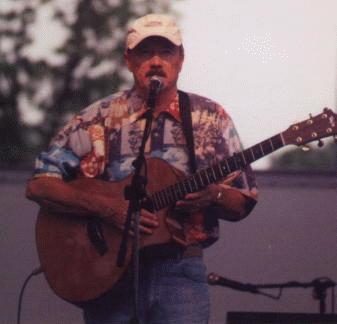 Photo by Mike Ransom

In case anyone is unaware, David Gates is a Tulsa Rogers graduate (in the same class as Russell Bridges, aka Leon Russell), and cut his musical teeth here in Tulsa, backing most of the rock 'n roll acts that came through in the late 50's/early 60's. This is on good authority: KAKC's Dick Schmitz was there for the show, too.
Bassist Scott Chambers and guitar man Randy Flowers of Nashville lent solid support. Gates encouraged Flowers to share his incredible harmonic-sprinkled rendition of "Over The Rainbow". The style was informed by Chet Atkins, but in no way a clone; it was a magical three minutes (scaled down from eleven, joked Gates). Gates was also ably backed by a section of Tulsa string musicians.
His good humor was on display during an extended period when the microphone up front could not be persuaded to perform. He continued talking to the audience within unaided earshot until someone on the soundboard woke up and plugged him back in; I think Harvey Wallbanger was working it, as usual. In Harvey's defense, a brisk breeze was the only other intrusion on near-perfect sound.
These songs are well-crafted and have stood the test of time. It's remarkable that David Gates has remained true to his personal muse through the convulsive changes in pop music over the last 30+ years.
I also visited the Admiral Twin Theatre last night. It was heartening to see the place full. The combination of "Spiderman" and the temperate weather was irresistible. The snack bar had a brisk put-through, but needs to stock up on mustard for those hot dogs.
Kids were playing under the screen. Saw an old Corvette convertible that might have patronized the theatre forty years ago. Folks had their lawn chairs and coolers deployed. The drive-in is still a great place for a Saturday date in Tulsa.