Tulsa TV Memories GroupBlog 293

TTM main | What's new on TTM? | GB Archive




June 10 2009 at 22:00:53
Name: Gene Savage
Topic: KTUL Celebrating 55 Years On The Air
Email: inbox at black light radio dot com
Comments: Didn't know if anyone has post this; it came from a magazine-style publication that was sent through the mail called "Tulsa Lifestyles." I've tried to exactly duplicate spellings, punctuation, etc. even though in at least one place there appears to be a word missing, for historical accuracy. Hope this interests somebody:
___________________________________________________________

KTUL CELEBRATING 55 YEARS ON THE AIR

In 1954, Dwight D. Eisenhower was president, a stamp was three cents, the average house cost $22,000, and Channel 8 signed on the air on September 18. The station was then KTVX, owned by grocery magnate John Griffin.

Channel 8 first broadcasted from a converted grocery store in Muskogee. To ensure a large audience, the first program televised on September 18, 1954 was the season opener of OU football. It was the beginning of a very successful television station. While other stations were broadcasting eight hours a day, Griffin set the bar higher, programming 12 hours each day.

A studio on Lookout Mountain built for another television station, KCEB, was sold to Mr. Griffin in 1955 for his KTUL radio station. On September 12, 1957 KTVX became KTUL-TV and the first show aired out of the Lookout Mountain studio was the Lewis Meyer Bookshelf.

Channel 8 became the Tulsa ABC affiliate. Over the years KTUL has brought a parade of people to delight and inform Tulsa viewers. The first team of "News Guys" were Jack Morris, Don Woods, Don's cartoon pal, "Gusty," and Hal O'Halloran. Other familiar historical names are Betty Boyd, John Chick, Bob Hower, Mr. Zing and Tuffy, Uncle Zeb and Chris Lincoln. After many years away, Chris has returned to KTUL bringing back his exceptional sports coverage to Tulsa viewers. Though not an on air personality, 50 year employee, Red Statum, retired last year after being a part of almost all of the station history. Starting in the mail room, Statum worked his way up to Chief Photographer and finally Senior Account Executive. KTUL's very first advertisers were RC Cola and Clarke's Good Clothes.

In 1965 the second tallest tower in the United States was built in Coweta for KTUL. On December 26, 1987, an ice storm took it down but the station's tenacity was shown when only five months later the new tower was operational. In the early 70s, Mr. Griffin sold KTUL to his brother-in-law, Jimmy Leake, who in 1983 sold it to the current owner, Allbritton Communications.

The years have been packed with memorable moments including on air bloopers, television's most creative promotions ever produced for "8's the Place" and even a surprise on-air wedding proposal from meteorologist Frank Mitchell to co-host Teri Bowers 1996.

We at News Channel 8 know the best years are still ahead, and we remain dedicated to our community and viewers to give you Coverage You Can Count On.
---

June 10 2009 at 17:18:16
Name: Dave Bartlett
Topic: Twisters
Email: dbartlett@ameritech.net
Comments: I remember well the twisters of Tulsa and the surrounding areas.

My dad, Dale T. Bartlett, was head of the Red Cross in Tulsa for many years including the 50s and early 60s. Dad would get a call and he'd be off for the Red Cross office at 602 S. Cheyenne. My mother, sister and I would be on our own, but were well instructed as to where to go if things got really nasty.

We did understand the nature of his work. As I got a little older, I would go downtown with him. It was great for a kid of 12 to ride in his "official" Red Cross car with the police radio in it. We went to several tornado sites around the Tulsa area after they would hit to access damage and provide Red Cross relief.

Tornados have an all different meaning now, but in the mind of a kid it was a real adventure.
---

June 10 2009 at 14:54:19
Name: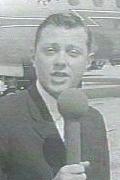 Mike Miller
Topic: Star Gazing
Comments: Jim Ruddle's photo link to Bob Freeland shows us Helen Alvarez and Jack Wrather, the original owners of the Disneyland Hotel. Not mentioned, but seen in the background is actor Alan Ladd with his arms around a young lad, perhaps a young Ladd!

Come back Shane.
---

June 10 2009 at 09:54:00
Name: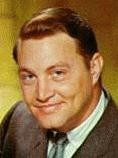 Jim Ruddle
Topic: Alvarez
Comments: Helen Alvarez was indeed a dish, and at least one former KOTV director could expand on that story.

Of interest also are pictures of Perry Ward, Bob Freeland, and Harry Volkman. Others I don't remember or didn't know.


Here's Harry. Is this Perry? Bob Freeland in 1968.
---

June 09 2009 at 21:32:46
Name: Over in Ranch Acres
Topic: Who knew that Helen Alvarez could be so sexy?
Comments: While exploring Google's new Life Magazine photo archive (search for Tulsa TV Exec), I found a wonderful photo set (200 images) from the Life feature on Helen Alvarez and KOTV, Feburary 1952.

Great set shots, the KOTV mobile van at a powwow, and glamour shots of Miss Alvarez working late at home in her, um... loungewear.

Who knew.



I also discovered those racy photos late last year in GB 276. A Time Magazine article about her discovered by Charlie Tooley is just above the linked item, which has more info and several other links. I believe Ms. Alvarez is still with us.
---

June 09 2009 at 10:51:16
Name: Erick
Topic: Tornadoes
Comments: I suspect Mr. Woodward meant that no major tornado had struck Tulsa prior to June 8, 1974, which would be a factual statement. Tulsa's footprint was much smaller in the 50's and 60's, and if a tornado were to touch down at 41st and Yale, for example, there wouldn't be much there for the tornado to damage and not many people there to see it. In today's age of cell phone cameras, it's rare for a tornado to touch down near any metro area and not to have someone see it or get a picture of it.

I've seen a picture of the December 1975 storm that sounds similar to the picture you mentioned. This pic appeared on the front page of the Tulsa Tribune the day after the tornado, and you could see East Central High School in the foreground. I've seen an American Meteorological Society journal about that storm, and quite a few people caught the storm on film, including the 8mm movie of the tornado which was shot from a parking lot near Sheridan and the BA. This film has been mentioned on this site before and is somewhere on YouTube.

Going back to June 8, 1974... I've only seen 1 picture of the tornado which struck the Brookside area. This picture also appeared on the front page of the Tribune, and was shot from one of the upper floors of what is now Central Park Apartments downtown. I'm not aware of any photos of the southern storm which struck near the ORU campus.
---

June 09 2009 at 09:42:18
Name: Steve Smith
Topic: Twisters again
Comments: Thanks for the info, Erick. Regarding whether the city of Tulsa had actually been hit before, I was quoting none other than Lee Woodward, whose mid-seventies weather guide I still have. It states that prior to June 8th, Tulsa "had never experienced a tornado." I'm guessing he meant that one had never actually struck within the city boundaries. My family moved to the area the year before, so I can't speak for earlier times. Perhaps he could clarify this. (My grandmother always believed the Arkansas River would turn any tornado approaching from the west.)

I also remember the two December 5th, 1975 tornadoes because a friend of mine was standing in front of a grocery store near I-244 and got a very clear photo of one of them ripping through a nearby neighborhood.

I did have a personal encounter with one in east Tulsa a few years later. It was Christmas Eve, 1982, and I was working at the (recently demolished) Service Merchandise near Woodland Hills Mall. Just after 8 am, everyone heard what sounded like a very intense gust of wind, followed by a loud crash overhead. An isolated F2 tornado had dipped down and ripped a hole in the building's second story. It is recorded on the following website, under "All Tornadoes," listed by state and county from 1950 to 1995. The Tulsa County section lists the occurrences that Erick mentioned, among others. It states that the 1993 storm you mentioned (an F4) was on April 24th.

TornadoProject.com
---

June 09 2009 at 07:15:58
Name: David Bagsby
Topic: Weather
Comments: How does Dan Quayle spell 'tornado'?
---

June 08 2009 at 17:55:12
Name: Erick
Topic: Tulsa tornadoes
Comments: The two tornadoes which struck Tulsa on June 8, 1974 were hardly the first in the city's history. According to National Weather Service records, tornadoes were reported in (or very close to) Tulsa city limits in 1950, 1955, 1957 (twice), 1958, 1960, 1966, and 1972 since records have been kept.

Of course, the 1974 tornadoes were the most damaging to that point. After east Tulsa was struck in December of 1975, it wasn't until April of 1993 that the city received significant tornado damage.

That storm, which also caused significant damage in the Catoosa area, also represents the last time a significant tornado has struck a part of the city. Weaker tornadoes have made brief visits, with some damage done, but we appear to be on a very nice streak of 16 years without a major tornado
---

June 08 2009 at 15:56:38
Name: Steve Smith
Topic: No longer "Twisterless in Tulsa"
Email: esskayess@hotmail.com
Comments: Today is the 35th anniversary of the first tornado to hit Tulsa. I was east of the destruction that night, but I had just returned from a miserable, rain-soaked week at Boy Scout camp and my relief at getting home was spoiled by hearing the sirens wail and having no idea where twisters would eventually hit.

I miss many things about Oklahoma in my Pacific Northwest home, but tornadoes are NOT among them!

---

June 08 2009 at 14:43:48
Name: Beverly
Topic: Fairgrounds ice skating rink
Comments: I remember ice skating at the fairgrounds on Fridays after school in the late 1960s. Many kids from Lanier Elementary ice skated there. I wasn't great at it, but it was fun. The fairgrounds is changing so rapidly... it's kind of sad.
---

June 08 2009 at 14:20:11
Name: Webmaster
Topic: Jack Webb and Bob Wills
Comments:
Michael Bates, who set us straight on Bob Wills' arrival in Tulsa a few items down, spotlights an intersection of Western Swing and TV icons on his blog: "Just the facts, Bob".
---

June 08 2009 at 10:30:43
Name: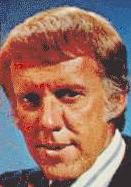 Lee Woodward
Topic: Willie-Bob-Johnny, etc.
Email: Riverwokdotcom
Comments: I just finished reading Joe Nick Patoski's remarkable biography on Willie Nelson, Willie Nelson: An Epic Life. In this book you will find the names of every musician who ever worked with Willie, what they recorded, when, where and how.

If you thought you knew how rotten the music business can be, think again. It is truly a great read. Featured throughout this saga are Bob Wills and Johnny Gimble as well as hundreds of others that intertwined through Willie's career, some of whom will surprise you. It also covers the history of the Austin Texas music scene which Willie had a large part in creating.

What a life! The remarkable thing is, he lived through it.

The Pappy O'Daniel-Bob Wills story is covered, too.



Lee played a part in Willie's story and was interviewed by Joe Nick for the book. Read about the young Willie here: A brief overview of Lee Woodward's
entry into TV.

Willie also had an interaction with a colleague of Lee's at KOTV in the 70s, Edwin Fincher. Read about it on the MAINTAIN page.
---

June 08 2009 at 01:53:59
Name: roy lee
Topic: Fairgrounds / Skateland
Email: royleeshouseatgmail.etc
Comments: We went ice skating at the Fairgrounds for quite awhile. Does anyone else remember that ice rink barn there? I was good at it, but we lived closer to Skateland so I roller skated a lot more.

Skateland. Want to talk trash about Bob Wills? I'll meet you at the 3rd pinball machine on the right.
---

June 07 2009 at 16:55:55
Name: Frank Morrow
Topic: Ice skating
Email: frank.morrow@coxdot net
Comments: Catching up after being gone for 10 days...

Indeed there was ice skating at the Coliseum. It was a magical palace. You'd put on your skates in a big room near the ice surface, then a black man would come around with a special gadget and tighten up your laces for a nickel.

The skating would be counter-clockwise, with the inner part of the rink being used by people trying to do figure skating moves or just visiting. It was a great thing to do in the summer.

The building was used for many activities, not just skating and ice hockey: high school graduations, professional wrestling, and concerts. By the way, the hockey players wore no helmets or masks. The goalies either were very brave or nuts. The spectators were also not too bright if they sat in the lower rows. The side board separating the playing surface from the fans was only about waist high. Pucks could very easily slam into spectators, and the players would lean over the boards during fights or hard body checks.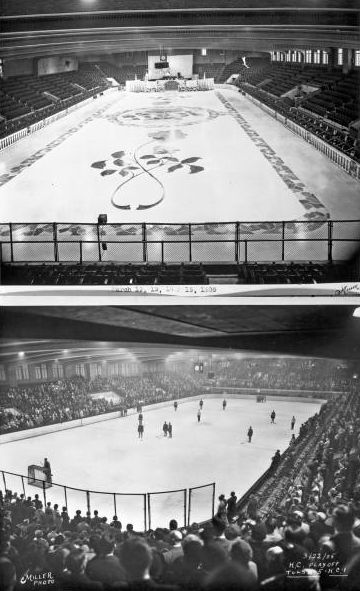 Courtesy of Beryl Ford Collection/Rotary Club of Tulsa,
Tulsa City-County Library and the Tulsa Historical Society
---

June 07 2009 at 14:01:01
Name: Denise Lundy (via email to webmaster)
Topic: Tulsa bands of the 60s
Email: mdlundy1atcoxdotnet
Comments: I just ran across Tulsa TV Memories again after a long absence. I didn't see anything specific about Tulsa bands, but thought you might like these if you don't already have copies. I knew Rick Durbin in the mid to late 60's and these were two of his bands.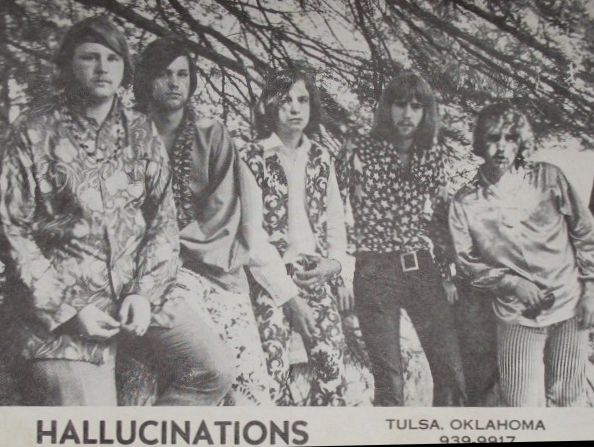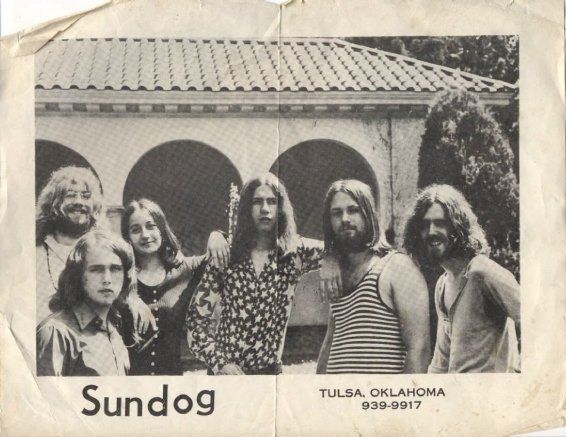 Click on either photo to compare with the other one. At least one musician is common to both.
Related site: Local Tulsa Bands of the 60's & 70's.

Sundog is on the "Mazeppa Revue" bill in the photo illustrating this 2002 Tulsa World article about TTM: "Living on".

Read more about The Hallucinations, (Rubbery) Cargoe and other Tulsa bands in this article by Jim Downing, "Tulsa Rocks Part Four: Sonic Boomers".
---

June 06 2009 at 23:10:32
Name: JW
Topic: Bob Wills
Comments: Michael is entirely correct as to why Bob left Texas.
---

June 06 2009 at 20:26:38
Name: Mike Bruchas
Topic: The great time-waster
Comments: My bud and former KOCO co-worker, Jay McSpadden, is now with KPNX in Phoenix. He's loading and formatting a new PC. He discovered that TETRIS is 25 years old today. Ta daaa! He says it kills time for him on his cel phone when sitting on an assignment.
---

June 06 2009 at 19:41:29
Name: Michael Bates
Topic: Bob Wills's arrival in Tulsa
Email: blog@batesline.com
Comments: Bob Wills came to Tulsa because of a dispute with his old boss, W. Lee "Pass the Biscuits, Pappy" O'Daniel of the Burrus Mill and Elevator Company in Fort Worth.

Wills and Tommy Duncan had been members of the mill's Light Crust Doughboys, but left because O'Daniel wouldn't let them play dances. (Milton Brown, another original Doughboy, had already left to start his own band.) They were only allowed to do the radio show and either work at the mill or drive a bread route. Wills established a new band in Waco with Duncan as vocalist and started playing dances and broadcasting over WACO.

O'Daniel used his advertising clout to kick Wills and his new band off of every radio station that hired them. It wasn't until the Texas Playboys came to KVOO that they found a station manager (Bill Way) who wouldn't back down to O'Daniel's threats.



Thank you, Michael.

John Wooley's book, From the Blue Devils to Red Dirt: The Colors of Oklahoma Music, has more about the Wills/O'Daniel dispute.
---

June 06 2009 at 17:20:32
Name: Beverly
Topic: Tate Brady
Comments: I don't believe that Tate Brady's name should be taken off of anything and changed. There are far too many changes going on in downtown Tulsa as it is.
---

June 06 2009 at 17:03:01
Name: eric
Topic: Bob Wills
Comments: ...and Bob Wills was in Tulsa for what reason? Something to do with being run out of Texas over some 'inappropriate' activities with a minor as I remember. Don't run so fast to rename the area based on allegedly 'moral', and oh so politically correct, reasons...
Rename it fine. But just don't try and justify it based on Brady's politics.



Never heard that about Bob Wills. Can you substantiate it? He did marry a sixteen-year-old after a Platonic courtship, but I can't find that he was run out of any state.

Later note: Michael Bates has the actual history of how and why Bob Wills came to Tulsa above. The link just above is to an excerpt of San Antonio Rose: The Life and Music of Bob Wills, an exhaustive 'warts and all' biography by Charles Townsend.

Looks like you remember wrong.
---

June 06 2009 at 12:50:06
Name: Webmaster
Topic: Saving YouTube video
Comments:
YouTube has developed a nasty habit of removing videos the instant anyone squeaks about copyright infringement, regardless of the validity.

It's alarming to think about iconic videos like the General Cinema trailer, the Uncola man, Linda Soundtrak, Doc Rock, or MAINTAIN disappearing, but it happens increasingly.

Here is how to save a YouTube video as a playable file on your own computer:




It's all free. You'll be set to save and view your own copies and/or resubmit the videos to less bureaucratic video sites, should the need arise.

This may also be helpful to you if you need to make a video presentation, but don't want to depend on internet availability.
---

June 06 2009 at 00:35:59
Name: Scott Russell
Topic: What's up with Cargoe, the band originally from Tulsa?
Email: oakmedia1atyahoodotcom
Comments: Some one recently inquired about the former Tulsa-based band known as Cargoe. To my knowledge (which is limited at best), Cargoe still has fans nationwide.

I have great memories of the band. As it happens, I along with my band The Modulations, also featured on Lee Bayley's " Dance Party", was heavily influenced by Cargoe. To make things even more fateful for me, I was blessed to have seen their rise from Tulsa to Memphis firsthand.

I share a dual love for both Tulsa and my families' roots from Memphis. I can still remember hearing WHBQ's lead-in to Cargoe's record: "Sit back and listen to the Newest hot act around!" Bluff City didn't know what they had until the switchboard request line lit up Front Street all the way to Beale!

As I mentioned, limited new info has it that Cargoe is back and stronger than ever. In this world of hype versus the real thing, Cargoe thankfully is the latter.

Scott Russell/Oak Media Music/ Writer/Arranger/Producer
---

June 05 2009 at 01:17:08
Name: roy lee
Topic: Bob Wills district
Email: royleeshouseatgeeemail
Comments: I'm in favor of the name change whether Brady was good or bad or in the middle. Bob Wills was talented and cool and a great influence, Brady is the name on a couple of signs.
---

June 04 2009 at 20:13:13
Name: Michael D. Trout
Topic: Sieler's Lanes pencil
Email: michaeldtrout at earthlink dot com
Comments: A few minutes ago I noticed the pencil my eight-year-old daughter was using for her homework looked familiar. It's a Sieler's Lanes pencil from circa 1960 Tulsa. Bear in mind I'm writing this from upstate New York. Somehow I've saved it all these years but hadn't seen it in ages.

I'm sure somebody knows who Sieler was. (Tulsa World 2002 obituary) He owned three bowling alleys in the Tulsa area with a total of 60 lanes, thus the main inscription on the pencil: 60 - SIELER'S LANES - 60. Unfortunately, the pencil has been sharpened down to about half its original length and most of the paint is badly worn. On the right of the main inscription is a little icon of a ball striking a couple of pins, in red; the rest of the markings are blue. The icon might have also been on the left where the pencil's been sharpened away. The pencil itself is white.

Below the inscription were brief descriptions of the three alleys. Only the right one is legible; the others have been sharpened away. It says Crystal Bowl/Crystal Shopping Center/24 Automatics. I'm pretty sure one of the others was Utica Bowl, where my dad was in a league for a few years. I'm sure some TTM reader will know what the other was.

Under the three descriptions is the line Restaurants/Play Rooms/Free Parking. There were probably a few words before "Restaurants" that have been sharpened away.

Funny thing: Not half an hour before this I had made a nasty comment to my wife and daughter about the pathetic quality of most pencils you come across today, with off-center leads that constantly break and erasers that dry up before you use them once. This Sieler's Lanes pencil, which is probably approaching a half-century of life, still writes and erases just fine.
---

June 04 2009 at 17:41:13
Name: Scott Linder
Topic: Records
Comments: Well yes, the term "record" was used to refer to vinyl sound recordings, but the fundamental term comes from copyright law. A "sound record" was, and still is, the fundamental definition of fixing sound in or upon a recording medium. This can include vinyl, optical, magnetic, digital or any other future technology.

Those of us who hold copyrights for sound recordings are very thankful for such a fundamental definition.

This was clearly tested in a suit brought against Walt Disney Productions by the late Peggy Lee when the studio released "Lady and the Tramp" on VHS, DVD and CD. Disney claimed that she was not intitled to royalties for the music that she composed because her original contracts did not specifically mention the "new media".

The Copyright Tribunal and the courts disagreed, standing on the fundamental definitions of "fixation" and "sound record", as well as other issues.

So, the term "record" means much more than vinyl, despite its popular usage. Thank goodness... otherwise the authors of our music would all be suffering, as many artists have in the past.
---

June 04 2009 at 15:31:34
Name: Mike Bruchas
Topic: Radio & Records
Comments: Nielsen Folds Radio & Records

Nielsen Co. yesterday announced that it was ending publication of Radio & Records immediately. Publisher Howard Appelbaum told employees that "all jobs are eliminated" and that some parts of R&R would move to Billboard, another Nielsen publication.

Wow.

What are "records" - some kind of vinyl-based storage form?

Ditto for AM radio - a hate-based spoken medium with responsible advertisers supporting it.

FM radio - this one I know - Napster/iPod music provider OR NPR's version of Hulu!
---

June 04 2009 at 07:58:50
Name: Steve Bagsby
Topic: Bob Wills Art District
Comments: Yeah, I'd say rename the district for Bob, or Leon Russell for that fact. At least you'll have name recognition for the tourists. Because except for historians, nobody gives a hoot who Tate Brady was. To butcher some Red Buttons terminology, the man "got his dinner" a long time ago.
---

June 03 2009 at 23:35:55
Name: JW
Topic: Wills vs. Brady site better now
Comments: Looks like the webmaster put something on the main page to clarify what the site is about.

Makes much more sense now that when it was just Bob's picture and a KKK moron.
---

June 03 2009 at 16:50:23
Name: JW
Topic: Bob Wills and Arts District
Comments: That website is a bit bizarre. The webmaster of that site doesn't really do a really good job of explaining the situation. At first glance, you almost think he's implying the great Mr. Wills was somehow associated with the KKK.

I'd agree with naming that entire district the Bob Wills Arts District.
---

June 03 2009 at 01:31:29
Name: Lee Roy Chapman
Topic: Bob Wills Versus Tate Brady
Email: leeroychapman@yahoo.com
Comments: What do TTM participants think of this - TheBobWillsRevolt.com
---

June 01 2009 at 20:12:21
Name: Denise Lundy
Topic: The Wheel Roller Rink
Comments: I remember this roller rink well. Since Mohawk was pretty rural, the owner did raise Shetland ponies in a pasture immediately outside the fire exit of the rink.

In 1964 our 6th grade party was held there and due to the heat, the exit doors were open with just a 2x4 of wood as a bar across the doorway. We were doing a crack the whip move and unfortunately I disengaged and sped directly into the bar and flipped out into the pasture with the ponies. How embarrassing for a pre-teen!

The "DJ" booth was dusty and they spun 45s. I specifically remember Roy Orbison's "Pretty Woman" and Gale Garnett's "We'll Sing in the Sunshine" - great skate music.
---

June 01 2009 at 09:40:59
Name: Jeff H
Topic: Retro TV
Email: Touching my U dial
Comments: What a Bummer! I can't find KTUL's Retro TV on the Dish.

I would love to watch many of those older gems. I wonder how this channel will rate against KOTV's channel 19 with their line up of more modern fare. I know I would rather watch those classic show's of the past than anything on 19 now, but that's me.

Roy Huggins was mentioned as a producer on "Run For Your Life". Mr. Huggins also was a Producer for the "Cheyenne" and "Maverick" series and later teamed up with James Garner again to do the "Rockford Files" in the seventies. I have noticed in the credits he also wrote many of the episodes he produced.

Come on KTUL and get Retro TV on the Dish.
---

June 01 2009 at 03:47:15
Name: Webmaster
Topic: TTM readability tips II
Comments:

I put up a couple of readability tips recently.

Here's another:

Italics in the default font of Times New Roman can be hard on the eyes. If you don't like the look, try this: How to Change the Default Font in Internet Explorer. Good standard choices include Arial, Verdana or Tahoma.
---

June 01 2009 at 00:38:22
Name: P. Casey Morgan
Topic: Huh?
Email: p.casey.morgan at gmail dot com
Comments: Mike Bruchas - I really want to understand what you're telling us. Could you possibly say that all again, minus the jargon, and in language you'd use with your Aunt Hattie, assuming she hadn't been a techie for the last 45 years? Thanks.



If I might butt in here, I think when Mike said "digital sidebar service", he just meant the additional new KTUL digital channels, 8.2 and 8.3. (Regular programming is currently broadcast both on digital channel 8.1 AND on analog channel 8).

We Cox subscribers see the new Channel 8.3 on Cox 131.

And I believe he is saying that the Jack Webb-produced shows, Adam-12 and Dragnet, were shown at 6:00 pm and 6:30 pm respectively in the 1970s. (They were on Channel 2/NBC in their original run.)

My attempt to 'splain all the local digital changes is here.
---

May 31 2009 at 20:08:15
Name: Mike Bruchas
Topic: Adam-12 and Dragnet back on 8
Comments: I see Retro TV on 8's digital sidebar service almost has them back in the time slots they had 35 years ago but at 6 and 6:30pm.

"One-ADAM-12 - see the man...".
---

May 31 2009 at 16:17:23
Name: Webmaster
Topic: Retro TV Network now on Cox Cable
Comments:

Curses! I just missed "Run For Your Life" on RTV.

The good news is that RTV is now on Cox Cable Channel 131 as well as KTUL digital channel 8.3.

"Kraft Suspense Theatre", "Alfred Hitchcock", "Night Gallery", "It Takes A Thief", and "McHale's Navy" are regulars, and as Erick pointed out, the old "8's The Place" promos and classic Retromercials are shown regularly.

Here's a Tulsa schedule.
---

May 30 2009 at 17:19:00
Name: Webmaster
Topic: FOUND Magazine to be found in Tulsa, 6/2
Comments:

(Bumping this item up from the last GroupBlog)

I mentioned FOUND Magazine previously in GB 188, where Roy Lee was wondering what to do with a Polaroid mug shot of Tommy Morrison he found in the dumpster (not to mention all the sheriff uniforms).

The magazine is throwing a party here in Tulsa on June 2 at the Mercury Lounge, 8 pm, 1747 S. Boston, 829-9737, $3 cover at door. Featured will be sword-swallowing phenom Brett Loudermilk, NYC's legendary Story Pirates, L.A.'s angel-voiced Watson Twins, and other special surprise guests.

Last time I was at the Mercury Lounge, Billy Joe Winghead's bass player almost had me convinced that his spicy homemade beef jerky was so good that it wouldn't matter much if his dog had chewed on it a little.
---

May 30 2009 at 14:06:52
Name: Scott Linder
Topic: Technical goofs, etc.
Comments: Mr. Webmaster, please re-post your comments with regard to technical goofs. It makes my blood boil when I see them. I'm sure that many TTM professionals would like to contribute to this discussion.


Mike Bruchas' comments are at the top of the just-archived GroupBlog 292.
---

May 30 2009 at 12:50:06
Name: Jeff H
Topic: Retro web site
Email: Looking for the lost weekend!
Comments: Webmaster and readers of TTM I thought would enjoy this website that was sent to me by a friend:

BillsRetroWorld.com

Check out the kids section, some great toys from the 50s, 60s and 70s. Be sure to take the TV trivia test.

Sorry, no skating rinks... Enjoy!



I took the test, and sadly, I'm a way-overachiever.
---

May 30 2009 at 02:18:23
Name: Webmaster
Topic: Previous GroupBlog link
Comments:

Archived GroupBlog 292.
---
Back to Tulsa TV Memories main page