Tulsa TV Memories GroupBlog 247

TTM main | What's new on TTM? | GB Archive




July 24 2007 at 14:22:13
Name: Beverly
Topic: Dixon's and Model Grocery Stores
Email: BeverlyW58@hotmail.com
Comments: Thanks so much for sending me the information about Beryl Ford's Tulsa photo collection! I looked through almost all 10,000 and found three of Dixon's grocery. I grew up at 16th and Gary Avenue...right down the street. I don't remember Model Grocery, but it sounds so much like Dixon's. I want to go back, too, Kenny.

What a great resource those photos are! Especially for someone as interested in Tulsa history as I am.



Dixon's Thrif-T-Wise Supermarket, courtesy of the Beryl Ford Collection/Rotary Club of Tulsa
---

July 24 2007 at 10:33:43
Name: Jack Spencer
Topic: Memories
Email: jack31961@yahoo.com
Comments: I've been hanging out here the past week or so catching up.

I went to Memorial High in the late 70s and worked at the Borden's Cafeteria on 41st. The salty old cook who was my supervisor made Chef Gordon Ramsey on Hell's Kitchen look like Tinkerbell! His name was Mike, and he made the best turkey and dressing I've ever had.

I remember going to the Christmas lighting in the shopping center that I can't remember the name. It was on Thanksgiving night, and everyone would go after dinner. The weatherman was always there with Lionel.
I also remember the 8's the Place advertising campaign and listening to KMOD when it was the coolest station in town. Going to Honest John's in your KMOD shirt was the thing to do if you were hip!

---

July 24 2007 at 08:54:39
Name: Caroline Croskery
Topic: Danny Dark
Email: ccroskery@roadrunner.com
Comments: Hello Lee (Woodward),

Danny Dark's daughter here, writing to you after having come across your entry on this fantastic website. I am so glad to have found this site. To put my response in context, I quote from your blog:



"I never met or knew Danny or remembered his real name. I was familiar with his voice which was one of the premier ones in broadcasting. I once heard that he did everything for 'Kraft' products that Ed Herlihy didn't do as well as a ton of other voiceovers.

"The other thing I heard was, that early in his career in L.A., he was assaulted and as a result he lost and eye and his face was disfigured. This event then, took him out of a potential TV career and left him to make a tremendous success in voiceover work. Perhaps someone can enlighten us all on the career of this gentleman."

OK, I'll be glad to answer whatever I know about my dad's career, although I have to admit there's a lot I'm still researching. Danny passed on June 13, 2004.

Danny was assaulted in Cleveland Ohio in 1959 during his time at WERE radio. This assault resulted in the loss of his vision in his left eye, but it didn't leave his face disfigured, nor hindered him in any way from having an on-camera career. He loved radio. His aim was never to be on-camera, but to do commercial voiceover for television and radio. He loved being well-known inside the entertainment industry, but valued the public anonymity that having a voice career afforded him. He would have hated being recognised everywhere he went, because the attention wouldn't have been on his terms. But he did have a lot of fun watching people's ears perk up when he chose to "turn on" THAT VOICE. They used to call it "the million-dollar voice"! I've also heard people refer to him as the "gold-standard of voiceover."

Danny did actually do some work on camera. There were some Thrifty Drug store commercials that Chuck Blore created in the '80's. Also the film "Melvin and Howard" and "Tunnelvision".

As I said, I myself am researching to find out all I can about my dad's career. We had great times together, but we didn't talk all that much about everything he did in his career. So I would appreciate any information anyone on this blogsite can share on Danny Dark's life. Perhaps you knew him personally? Whatever! I'll be so glad to hear from you. I hope to begin working on his IMDb profile. I feel badly that it's not more complete already.

Also, if you care to sign his guestbook and share your thoughts or a nice memory, please visit:
http://www.legacy.com/latimes/GB/GuestbookView.aspx?PersonId=2331228.

You can always find me at this email, and this website: CarolineDark.voice123.com.

Thanks and I look forward to hearing from you,
Caroline



Caroline, back in 2004, I saved 4 pages of your dad's guestbook just in case it was taken down. I'm glad you are doing this.
---

July 23 2007 at 21:30:30
Name: Terri R.
Topic: Lortondale Community
Email: ru4osu2@emessenndotcom
Comments: I read with usual interest the bit about the original location of Meadowbrook CC. I grew up in the Hoover Elementary School area, and the Lortondale community remains near and dear to the old ticker. Visit Lortondale.com for a captivating look into a neighborhood which was ahead of its time. Click on "history" and scroll down to "Lortondale Addition History, Part 3 1921 - 1953, for more info about Meadowbrook CC.

---

July 23 2007 at 17:58:25
Name: Mike Bruchas
Topic: Tammy Faye Messner
Comments: I spent 14 mos. or so in NC on the Speed Channel start-up. It was and is still based out of hired production space at the Inspiration Network or INSP.

ORU grad David Cerullo created INSP and a production company (Media-Comm, now Snap5) out of the ashes of PTL's regime and then state of the art equipment. A lot of ex-PTL folks came with his acquisition.

Several of my old friends in there told me about how PTL was a great, fun place to work initially and they told good stories of Jim Bakker "before he changed". He is back in "business" on a mini-network on satellite - I think called HIM - based of the old Fort Mill, SC PTL grounds. But he too had a bout with cancer.

Never knew why, but the word was, in regard to Tammy Faye, to "never get in her way" in the old days.

---

July 23 2007 at 02:59:52
Name: Bill Jaynes
Topic: Tammy Faye
Email: wjaynes@hotmail.com
Comments: I wasn't like, a fanatic or whatever for Tammy Faye, but something I thought was wild was how she'd teamed up with none other than Jim J. Bullock from Hollywood Squares and a slew of other game shows.

---

July 22 2007 at 22:08:49
Name: Kenneth
Topic: Meadowbrook
Comments: Playing catch-up in response to Mike Bruchas' comment on Meadowbrook C.C.

I think it was originally located around 27th and Yale Ave. If you drive by and look on the east side just a few yards south of 27th street you'll see four brick square pillars. They seem to be there for no reason at all. It is my understanding that when that neighborhood was developed (in the fifties?) it was decided to leave the pillars there to mark the entrance to the original country club. Bet you've driven by there for years and never noticed.

---

July 22 2007 at 11:00:10
Name: Webmaster
Topic: Anniversary
Comments:

My wife Gaye and I recently celebrated our fifth wedding anniversary. Here is a notice in today's Tulsa World.
---

July 22 2007 at 09:45:28
Name: Rick Brashear
Topic: Party Lines
Comments: Gary Chew's post about his grandmother's party line brought back memories.

One of my grandmothers lived in Broken Arrow and she had a party line of maybe three other people. It was so weird to pick up the receiver and hear some women gabbing about whatever. Occasionally, one of them would ask who had picked up another phone and I would then hang up immediately. I do remember her asking sometimes if they'd get off so she could call somebody.

In America it was a party line. In eastern Europe it was just the KGB listening in. They would have been bored to death listening to my grandmother's phone.

---

July 22 2007 at 01:57:46
Name: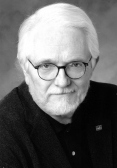 Gary Chew
Topic: Telephones of Yore
Comments: In response to colleague Woodward's comments about how it was doing telephone stuff in the "olden" days: I remember my Grandma Chew, who lived just over the Oklahoma line in extreme southern Kansas was on a telephone party line. When I'd visit and her phone rang twice, it meant the call was for her; if it was another number of rings, the call was for someone else on her party line.

Eavesdropping was so rampant, that, occasionally, I would hear my grandma, in conversation with someone she had called or who had called her, say, "Okay, Henry, get off the line!" It was so amusing...even for a child.

I wonder if grandma ever listened to any of the neighbor's phone conversations when I wasn't there on summer vacation? I never got up the gumption to ask.

---

July 21 2007 at 22:22:37
Name: Mike Bruchas
Topic: Doug Marlette
Comments: Mail is slow from my Aunt Betty June in Hillsborough, NC these days. I told her about Doug Marlette's passing before it made local news there. She also called friends who knew him and his family.

Today I received a pack of Durham paper and Chapel Hill Herald clippings about his life and funeral services.

Doug Marlette was still a local-boy-makes-good there in Hillsborough. His home was there besides his new digs in Tulsa.

I loved his cartoons and liked his book, especially the historical incidents in his novel, "The Bridge". Some of my long dead relatives had been a part of the events talked about as mill-workers.

That he had moved to Tulsa after being in Charlotte and Hotlanta to work for the Lortons, said something good to me about him. You've got a great newspaper there.

As my aunt would say, "..we lost a good one..." with his passing.

Thru the TTM Giftshop link - you can probably find a copy of "The Bridge".

---

July 21 2007 at 21:52:05
Name: Lowell Burch
Topic: Maybelline dies
Comments: I see that Tammy Faye has passed away. I never was a fan but, for better or worse, she and Jim sure broke ground, as did Pat Robertson, in the area of religious television programming.

Another ground breaker was Dr. Gene Scott. Some of his select tirades can be found on YouTube.



I was not a great fan of either Tammy Faye or Jim Bakker during their heyday. But I happened to catch her on "Surreal Life" a couple of years ago. Her interaction with former porn star Ron Jeremy was funny and endearing.
---

July 21 2007 at 21:26:06
Name: Rick Brashear
Topic: Phone calls
Comments: Before direct dial, there was another way to make calls. When my dad would be away on a business trip or off with the Army, he would call the house, person to person, and asked for "Mrs. Miller". Of course, there was no Mrs. Miller. That was a sign to my mom that he got there OK and, no charges were rendered on either end.

---

July 21 2007 at 20:23:40
Name: Kenny Bolen
Topic: Exchange
Email: kwerks@comcast.net
Comments: WE(Webster) 6-0598...The first phone number I ever remembered...my grandma and grandpa's when the lived on Florence St. on the north side of town.

Man...I just got older!!!

---

July 21 2007 at 17:01:23
Name: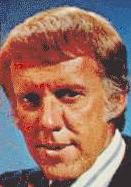 Lee Woodward
Topic: Phones
Comments: I don't mind revealing my Senior status when I relate that, when I was young, there were no exchanges. You picked up the phone (which had no dial or numbers to punch,) put the phone receiver to your ear and heard a real live operator ask: "Number please?"

If I was calling my favorite aunt or her kids, I would say the numbers, 1-5-0. That was it. At the phone office where she worked, she would plug in some patch cords and the connection would be made; unless (and she would tell you,) "That line is busy!" If you wanted to place a long distance call, you just told her the city, state and number.

Some rural types had to share a phone line. There were non-stop talkers in that era too, and sometimes the operator had to interrupt these people in an emergency, to get the hell off the phone! That's the same admonition I direct these days to people next to me in restaurants.

---

July 21 2007 at 15:09:58
Name: Bill Jaynes
Topic: Tammy Faye
Email: wjaynes@hotmail.com
Comments: Seems like only yesterday that she was involved in those Televangelist scandals in 1987, a series of events that proved that fact is indeed stranger than fiction. Even the late schlockmeister extraordinaire Aaron Spelling himself couldn't have put anything on TV that would rival something like this (and that includes "Dynasty").

That said, there is life after televangelism, and she'd seemed to have found a "second life" as it were doing other things and yet remain in the public eye. I have some respect for what she'd accomplished since then.

---

July 20 2007 at 16:38:42
Name: Marc Hall
Topic: Bell's Amusement Park photo exhibit
Email: stormchaser27 at hotmail dot com
Comments: Just wanted to pass this along in case some of you wanted to check it out . They just had the opening last night (Thursday July 19) and it will probably be on display for about a month or so.

"The Circle Gallery's new exhibit 'The Thrill Is Gone' is an exciting collection of black and white photographs that provides glimpses into the dismantling of Bell's Amusement Park. Local photographer Roxanne Libasci's work is striking. The photos pull the viewer in, to reflect, and perhaps, even to assist in bidding a poignant 'farewell' to this Tulsa landmark."

The Circle Cinema is located at 12 South Lewis in Tulsa .

---

July 20 2007 at 08:39:47
Name: Erick
Topic: Tammy Faye
Email: ericktul@yahoo.com
Comments: I'm sorry, but I don't see how it can be considered "trashy" for Larry King to feature a woman who remains incredibly positive and devoted to God despite the fact that she is dying from an untreatable form of cancer. Despite what you think of her, you have to admire her attitude toward death.

I will agree with you on Paris Hilton. That was trashy and only done for ratings.

---

July 19 2007 at 20:17:54
Name: Mike Bruchas
Topic: Larry King Tonight
Comments: I tuned in at work, normally don't. A very scary-looking Tammy Faye Bakker was on, looks like she is dying of cancer. Very sad but I have to wonder "why?" she is on. With King's "coverage" of Paris Hilton, doesn't the show seem have evolved over the years from more "news-ness" to more "trashiness"? Maybe Larry needs to retire back to FL.

---

July 19 2007 at 19:37:16
Name: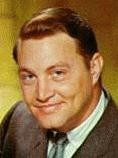 Jim Ruddle
Topic: Confer
Email: jruddle@earthlink.net
Comments: Gene, I didn't know that you had been paroled.

Confer is still around. You can try him at

nconfer@sbcglobal.net

If that doesn't work, maybe I can find a phone number.

---

July 19 2007 at 18:10:01
Name: Mike Bruchas
Topic: Phone Exchanges
Comments: I learned my Grandparents' number by the time I was 3; you initially had to request it to an operator. I was proud to be able to do this! This was early 1950s Chicago. They had it till about 1962. Wonder whom now has NEvada 8-0085. Need to try to call it the next time in Chicago!

In the burbs, initially my town all was a WOodland exchange number and by the 1960s we had maybe 12 exchanges. "Chicago-land", which I still think was a phrase coined by the Chicago Trib, has maybe 9-10 area codes now! And every 2-3 years - NEW area codes are zoned in.


---

July 19 2007 at 08:45:28
Name: Old Man
Topic: Sheridan Village
Comments: Must have been 1959, and I was 7, and so fast asleep, watched over by a babysitter.

My folks had been at an IBM dinner at the cafeteria on the upper floor at Sheridan Village (Borden's?).

O, those far-off days when a mega-corp like IBM thought dinner at a cafeteria was the cat's meow.

They emerged to see a display of the Northern Lights, dancing in the Okie skies.

Reminds me of the last time Halley's Comet came around, and I was back in Tulsa when I was living in New York City, and saw the comet in my father-in-law's telescope, a fine but not so grand sight.

Upon my return to NYC, I told this to my favorite professor at my college, and told him that my grandmother, as a child in her father's arms in Kansas, had seen the comet, ca. 1906, a great sword-shape spread across the sky.

He said, "Now I have seen it three times. This passage in a telescope here, and through your eyes, and your grandmother's eyes".

---

July 19 2007 at 00:13:26
Name: Dana LeMoine
Topic: Bartlesville's Kiddy Park
Comments: I see where the good folks of B'ville rallied around their 60 year-old kiddy park and saved it from oblivion, due to the flood. How refreshing. Even though, at 25 cents a ride, it doesn't bring in a ton of revenue, they keep it going for the kids. What a concept. I guess Bartlesville has plenty of parking lots....Video at KOTV's site.



---

July 18 2007 at 18:36:58
Name: Dave
Topic: Another exchange
Comments: That's right. I got my east side exchanges mixed up. Catoosa was actually AMherst.

---

July 18 2007 at 16:20:09
Name: Brian
Topic: Owasso Telephone Exhange
Email: brian74055@hotmail.com
Comments: Owasso's telphone exchange was CRestview. CR2-xxxx

I used to give my telephone number using the exchange name just to try and throw people off.

---

July 18 2007 at 15:04:15
Name: Charlie
Topic: Tulsa Phone Exchange Pre-fixes
Email: charliet67@hotmail.com
Comments: Oh, Terry/Dave, there were many others than those mentioned. Let's see.. I recall, DIamond, CHerry/LUther/FIllmore/TEmple. Those were all downtown or central locations. FIllmore was out North and included Turley and probably Sperry. I'll probably think of a couple more when I hit the "send" button!!

---

July 18 2007 at 14:05:57
Name: Dave
Topic: Phone exchanges
Comments: I think Terri R. got all the in-town exchanges of the era. A couple of later ones on the east side, I think, were GEneral and ADams, but they weren't around very long before the switch to all numbers. There were several others in the suburbs -- CYpress in Jenks, CRestview in Catoosa, CIrcle in Sand Springs and others that I don't recall in Owasso and Sperry. I do recall that Broken Arrow and Sapulpa were long-distance calls for a long time.

---

July 18 2007 at 13:23:35
Name: Webmaster
Topic: Lost GB entries
Comments:

I found these entries (along with loads of spam) in the old, original Guestbook for TTM at GeoCities. No telling how many years ago they were written, but for the record, here they are:

Name: Mall crawler
Location: Look up
Comment: Was I the only one that climbed top to bottom at Sheridan Village? I was a teenage ninja in the early 70s. Knew that place like my own room: the elevator, the escalator, the letters on the catwalk above the stores and more.

Name: Gene Taylor
Location: L.A.
Comment: I hear that Noel Confer returned to Tulsa upon his retirement. Did the old guy work broadcasting there?

Name: Terry R.
Location: Somewhere out there
Comment: I grew up in the 21st and Sheridan area in the mid 50s - late 70s. Anyone remember a B-52 crash between 21st and 31st? Anyone remember a free-standing hamburger stand fire in the parking lot of Git-n-Go south of Sears?

Name: Terri R.
Location: Tulsa
Comment: I remember a few old telephone exchanges: NA (National), WE (Webster), LU (Luther), TE (Temple- that was mine), HI (Hickory), and I believe RI (Riverside). Anyone remember others? (p.s., Grandma's was WE-97356.)

---

July 18 2007 at 09:02:07
Name: Lowell Burch
Topic: Car Museum
Email: lburch3 at cox dot net
Comments: I have not been to Starbird's Custom Car Museum in Afton yet but I need to go soon. It is probably one of the most unique car collections in the country - and all for only $7 and an hour drive up Route 66.

I mention this because I was watching a bio on Ed "Big Daddy" Roth on TV. He was a charter member of the museum so I assume he has a car or two up at Afton.

Anyway, when we were kids back about 1960, we neighborhood kids formed a "Rat Fink Hot Rod Club". We met under my house (under, not in) and we collected Ed Roth models and pictures. So, that is just a snapshot into a past summer on one block in North Tulsa.

Shortly before his death, I met "Big Daddy" and visited with him at length. He was very friendly. I found it interesting that he studied Mormonism and was a very conservative individual. I have a small shrine dedicated to him in my garage - an autographed print and a model kit of "Mother's Worry". Ah, memories.

---

July 18 2007 at 07:16:14
Name: Joe
Topic: Country Club-Not Necessarily In The Country
Email: joe tul at cox daught net
Comments: Meadowbrook Country Club at 81st and Mingo is the country club you are referring to. In the old days, it was WAY out there.

---

July 17 2007 at 22:41:21
Name: Mike Bruchas
Topic: Saints - Preserve Us Okies
Comments: Famous Okie-born scribe Tony Hillerman grew up in Sacred Heart, OK. It had been a mission school and complex near Shawnee, OK. Though the town died off - someone said they heard that the Catholic Church might be re-opening a chapel there. Has anyone been "over that way" recently?

BTW - if you ever find a copy of "Oklahoma Place Names" - buy it. Great book on town name heritage.

Some prof from OSU also had a book with pictures of many of the former towns but his tome is not quite as full of arcane places as the original OU Press book. It WAS done maybe in the late 1980's.

Of course, Steve's Sundries might have BOTH in their stacks!

---

July 17 2007 at 20:17:07
Name: Lowell Burch
Topic: A little religious education
Comments: OK, I just looked up "Vianney" on line. The school is NOT St. John's (possessive) Vianney. The school was actually named after Jean Baptiste Marie Vianney who was a Catholic "saint". It seems that he spent his life helping destitute children and the like. Anyway, the name is actually St. John Vianney Training School for Girls.

I know you are glad I told you that. Ain't the internet great?

---

July 17 2007 at 18:11:15
Name: Miike Bruchas
Topic: 101st East Avenue
Comments: I remember when any that far South was like - outta town!

Help me - what was the original Jewish country and tennis club way out there. Tulsa friends, families went there because the racial/religious bar in Tulsa in the 1960's/1970's kept them out of places like Southern Hills. The late Tulsa rabbi, Norbert Rosenthal, was a super tennis player late in his 70's - but he had to go way out there and play.

---

July 17 2007 at 13:56:11
Name: J. LeMoine
Topic: St. John's Vianney/old mansion on 101st
Email: ok_lemoineatyahoo.com
Comments: The previous GroupBlog had several mentions of the old St. John's Vianney School for Girls on 101st near Yale - indeed the building is still standing, and is part of the St. Bernard de Clairvaux Catholic Church at 4001 E. 101st.


---

July 17 2007 at 10:57:19
Name: DolfanBob
Topic: Rubicon
Email: MiamiPhin@yahoo.com
Comments: Wow, sorry about the mistake. Who would have thought that a restaurant at 3rd and Peoria with the same name as the old head shop would not be the same man who now owns a different restaurant at 7th and Peoria. Go figure.



Well, maybe I should have said that I know of no connection. The Rubicon restaurant owner is Ethan Benjamin and J.J.'s is Jerry Conley. But you're right, the proximity makes you wonder if there is any formal or informal arrangement.
---

July 17 2007 at 09:31:35
Name: DolfanBob
Topic: Rubicon
Email: MiamiPhin@yahoo.com
Comments: While watching this morning's news, a recent post subject here has become a crime victim. It seems that the owner of the Rubicon is being conned. A man posing as the owner of the restaurant is asking local people for around $25 or more to buy things such as a tire or gas etc., etc. And in return for your generosity, you can come into his restaurant (The Rubicon) and get your money back in free food and drink. The man is nicely dressed and very believable. A very creative twist on panhandling.



I should point out that the Rubicon Restaurant is unrelated to the old Rubicon head shop, which is now occupied by J.J.'s Gourmet Cafe.
---

July 16 2007 at 11:07:44
Name: David Batterson
Topic: Whittier time capsule update
Email: davidbat(at)yahoo(dot)com
Comments: After Tulsa's sad unearthing of the Belvedere, Whittier, CA sealed its time capsule for a July 16 opening. Once again, we have learned not to mess with Mother Nature! :-)

YouTube

---

July 16 2007 at 08:56:03
Name: Erick
Topic: Danny Williams
Email: ericktul@yahoo.com
Comments: I appeared on Dannysday as a youngster.

Speaking of Danny, he is still going strong running mornings at KOMA in OKC.

---

July 15 2007 at 19:29:56
Name: John K. Young
Topic: Foreman Scotty and The Circle 4 Ranch
Email: johnk662561atyahoodotcom
Comments: I can remember watching "Foreman Scotty" when I was a little kid growing up in the wilds of Creek County. Our house sat on a hill about 5 miles SE of Kellyville and some days, Channel 4 (WKY) the OKC NBC affilliate came in better than Channel 2 (at that time still KVOO) in Tulsa.

Of course, you could STILL pick up KVOO-AM radio on any regular telephone. I heard an apocryphal tale once about a guy with a metal plate in his head picking up Billy Parker over the air for 3 nights straight. I don't know if that man is still with us or if he ran straight into oncoming traffic because of the "Voice of Oklahoma" ringing through his head.

---

July 14 2007 at 17:17:05
Name: David Batterson
Topic: Gary Busey: you've got money!
Email: davidbat(at)yahoo(dot)com
Comments: The California State Controller has unclaimed money for Gary Busey:
California State Controller
Property Details

Date: 7/14/2007 Source: INT Property ID Number: 017115161 Claim This Property
Owner's Name: BUSEY GARY ; LIGHTNING STRIKES INC
Amount: $617.00
Type of Property: Salaries/wages
Reported By: SCIE, LLC
Reported Address: 18424 COASTLINE DRIVE , MALIBU CA

Anybody in T-Town keep in touch with him? This is (or was) his address in Malibu.


---

July 14 2007 at 16:31:24
Name: Webmaster
Topic: 50 years of OKC broadcast TV...
Comments:

...and the 80th birthdays of OKC radio and TV personality Danny Williams ("3-D Danny" and "Dannysday"; "Championship Wrestling", seen in Tulsa), and late-night TV host John Ferguson ("Count Gregore" of "Shock Theater" and "Sleepwalker's Matinee").

Link courtesy of Louise Bland: Oklahoma Media Network June 2007 Meeting (with photos).
---

July 14 2007 at 11:18:14
Name: Scott Linder
Topic: The Rubiot
Comments: I spent many nights at the Rubiot as a patron and subbed for drummer Dave Reynolds in Sonny Gray's Quartet. The club was on the WEST side of Lewis. The club seemed to appear out of nowhere as you drove past civilization. After all, anything past Memorial was "out in the country" in those days.

As I recall, the club sat idle for some time after Sonny closed it. The gentleman who sought to revive it as a dinner theatre was known as Professor Herbert W. Kramer. I was still in Tulsa at the time, and he contacted me about sound and lighting issues at his new dinner theatre. We met for lunch at Coman's Restaurant, as I recall. He was quite a character and reminded me of film actor S.Z. Sakall (Carl, the headwaiter in Casablanca). I have no idea of his background, how he found his way to Tulsa or what he did while there.

I declined the invitation to become involved with his dinner theatre. I just wanted to remember the Rubiot as it was... Tulsa's coolest jazz club in the 60s.



I added your comments to the Tulsa Coffee Houses of the Past page. Here's a relic of Coman's from the image archive: a Frankoma 'deep dish' ashtray. Every time I glance at this thing, I see a set of coffee and nicotine-stained false teeth.
---

July 13 2007 at 19:09:37
Name: Bryan
Topic: New KJRH meteorologist
Comments: Funny that the new meteorologist coming to Channel 2 came from the same area that Gary Shore is currently forecasting.

---

July 13 2007 at 18:22:41
Name: Marc Hall
Topic: New KJRH meteorologist
Email: stormchaser27 at hotmail dot com
Comments: I just received this email and thought I would pass it on. George Waldenberger is replacing Shane Carter who left about 2 weeks ago to take a PR position in his hometown of Paragould, AR . Marc
---

TULSA -- KJRH Channel 2 welcomes Meteorologist George Waldenberger to the Works for You Weather Team. George will appear weekend evenings with Channel 2 News Anchor Lindsay Patterson starting Saturday August 4th. He will also track storms and report live weather from the field in Green Country's most advanced stormchasing vehicle - StormChaser 2.

George grew up on a small farm milking cows with his 10 siblings in Wisconsin. He learned first-hand about the importance of the science of meteorology every time hailstorms ruined their crops or droughts burned up their cornfields. George earned his Bachelor's Degree in Geological Engineering from the University of Wisconsin and worked briefly for a geotechnical engineering firm in New York. He then went on to earn his Master's Degree in Atmospheric and Oceanic Sciences from UCLA where he held a research position studying hurricanes' dependence on ocean conditions and winter storm computer modeling. His first broadcast job was at KTLA in Los Angeles before moving back to forecast the exciting weather of the midwest at KMEG-TV in Sioux City, Iowa.

George Waldenberger joins Chief Meteorologist Dan Threlkeld and Meteorologists Julie Chin and George Flickinger on the Channel 2 Works for You Weather Team. George can be seen weekend evenings starting August 4th on Channel 2.

---

July 12 2007 at 17:55:07
Name: El Brazo d'Onofrio
Topic: The Rubiot
Email: canaaratttchaaaaaaarterdottnett
Comments: Can someone help me fill in a blank? I worked during the summer of '69 at the former Rubiot (and my recollection is that it was definitely on the west side of Lewis as well) trying to spruce the place up enough to open it in a new incarnation as the Herbert W. (blank) dinner theater. I believe the opening production was to have been "The Apple Tree."

I think that the Mike Nicholesque Herbert W. (blank) was affiliated with the University of Tulsa theater department for a time. I dimly recall that the dinner theater did in fact open but it was less than a howling success and closed very quickly.

---

July 12 2007 at 17:15:57
Name: Webmaster
Topic: Previous GroupBlog summary
Comments:

Archived GroupBlog 246...

A discussion of the Rubiot coffee house/jazz club started, and continues in this GroupBlog.

Spooky Gothic house at 101st & Yale: Satanic church, or home for wayward girls? Not to keep you in suspense...the latter (St. John Vianney Training School for Girls). Several correspondents including King Lionel added to this discussion.

There was an impromptu TTM Short Film Festival, with "Flip: a short film", "Tube Poker" and "The Dungeon of Tension", all viewable on the page. We also heard Ramsey Lewis' "The 'In' Crowd" on YouTube.

We noted the passing of character actor Charles Lane, Lady Bird Johnson, Beverly Sills and Tulsa World cartoonist and novelist Doug Marlette.

GroupBlog 246.
---
Back to Tulsa TV Memories main page