Tulsa TV Memories GroupBlog 313

TTM main | What's new on TTM? | GB Archive




July 24 2010 at 10:11:49
Name: Webmaster
Topic: Digital drugs
Comments:

From News9 via NewsOK.com ('The Oklahoman' newspaper) via the Tulsa World this month: "'Digital drugs' at Mustang High School have experts warning of slippery slope":



"Three students were sent to the principal's office when they appeared to be high on drugs or alcohol in March, said Mustang School District Superintendent Bonnie Lightfoot. She said the kids explained that they had tried something called 'i-dosers'."

"Young people plug into i-dosers through putting on headphones and downloading music and tones that create a supposed drug-like euphoria."


The reader comments with this story are "highly" entertaining.

The editor of the now-defunct Tulsa Tribune would likely feel vindicated. See his 1979 editorial, "Knocking the rock".

Here's the video scare story. We could use another Martin Gardner in Oklahoma about now.
7/26/2010: Irritated Tulsan exposé: "My Foray Into Digital Drugs".
---

July 23 2010 at 15:42:49
Name: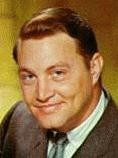 Jim Ruddle
Topic: Daniel Schorr
Comments: A sidebar on Dan Schorr.

When I was teaching at the University of South Florida--and moonlighting in the daylight at WTVT--I became friends with the artist in residence, Jacques Abram, a gifted pianist.

Jacques was born in Texas, but his early musical promise led him to the Curtis Institute, then Julliard. He was on his way to prominence in the late 'thirties and then the war came along. He was stationed at San Antonio in a Special Services unit where, one day, a young fellow he had known in New York showed up begging him to get him into Special Services, otherwise, he'd become just another doggie in the Army and have to go to war.

Jacques pulled a couple of strings and got the lad into the unit and time rolled on.

Abram told me this personally.

The young man was Dan Schorr. In his autobiography, Schorr mentions this incident, but puts a different spin on it, as one might expect. I met Schorr at Abram's house one night, in Tampa, and when the subject came up, he changed it.

Schorr also got Marvin Kalb his start in the newsbiz. Kalb was studying things Russian in Moscow and Schorr was desperately trying to get out of the Moscow assignment. He lobbied New York to assign Kalb--who had no journalistic or broadcast background, but the Russian stuff got him the job and Schorr got out of Dodge. This was according to what Schorr told me.

---

July 23 2010 at 12:22:54
Name: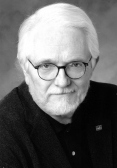 Gary Chew
Topic: Daniel Schorr's Passing
Email: Northeast of Eden
Comments: A toast to a real journalist, of which there are fewer these days. Mr.Schorr, fortunately, was able to continue at NPR following his not so halcyon days at CBS News. Dan was on the CBS News Labor beat. You may ask, what's that?, these days. And don't forget the "Pentagon Papers" row. Daniel Schorr is at least a 1000 light years on towards being a paragon in journalism as any of the Breitbarts of this world. RIP, Mr. Schorr.

---

July 23 2010 at 11:52:45
Name: Mike Bruchas
Topic: Daniel Schorr
Comments: Long time CBS reporter, early CNN reporter//analyst and NPR news analyst, Daniel Schorr died this morning.

93 and still working at the time of his death.

Here's a link to his New York Times obit: nytimes.com/2010/07/24/business/media/24schorr.html

---

July 22 2010 at 22:47:32
Name: John K. Young
Topic: Re: KELi Anniversary Show
Email: johnk662561atyahoodotcom
Comments: I cross posted the pertinent details over on my Facebook account regarding the show so that more folks could attend. I know a lot of Kellyville and Sapulpa High graduates who were devoted KELi listeners over the years. Plus, I figured the extra promtion couldn't hurt. :) I hope the show is a big success and that something similar can be done for KAKC someday!

---

July 22 2010 at 04:28:53
Name: Rose Bowl Bunker Commander
Topic: S.E. Hinton
Comments: Happy 60th birthday to S. E. Hinton, Tulsa's own Outsider!

---

July 21 2010 at 23:36:19
Name: Gene Savage
Topic: 14K / 92K (KELi) Anniversary
Email: inbox at blacklightradio dot com
Comments: This year marks the 25th anniversary of the last top 40 record played on AM 1430, KELi.

In previous postings, I said 14K & 92K signed off at noon on Saturday, August 17th, 1985. Mel Myers, program & midday jock on 92K challenged me on that "fact" this year, and indeed a forecast from an aircheck from the night before has confirmed: 14K & 92K signed off at noon on FRIDAY, August 16TH, 1985. I've gotten that wrong for (mumble) years!

In working up the 25th anniversary tribute netcast, I've decided to move the annual celebration to the launch date of 14K: August 24th. (A Tulsa Tribune article I have a copy of says they will launch Wednesday, August 24th at 6 am.)

I'll start at midnight east coast time (11pm Tulsa time) and stream airchecks, music & memories from the two years KELi briefly returned to its previous top 40 / hot hits / rock of Tulsa glory. The tribute will end at midnight east coast time (2am Tulsa time) so... yeah, it will run 28 hours total.

It is free to listen & no log-in is required. If you've never visited the site before, it will ask you if you are on a "high" or "low" connection. Say "high." (The stream is 96kbps, so you WILL need a broadband connection like a cable modem, DSL or satellite to listen without hiccups.)
The URL of the station is BlackLightRadio.com. When you get there, click the big purple play symbol in the upper left-hand corner. When we're not "14K For A Day," we're streaming the top pop hits from 1980 to 1989 (a format change as of January 2010, from free-form).

P.S. - If you have ANY airchecks from 14K or 92K, no matter how short, no matter how bad the sound quality, I'd really, REALLY like to get a copy! They're not making those broadcasts anymore, ya know? ;-)

---

July 18 2010 at 09:04:31
Name: Webmaster
Topic: Robert Plant in Tulsa
Comments:
We caught Robert Plant and the Band of Joy at the Brady Theater on Friday. "Band of Joy" was the name of the group he was in with John Bonham prior to Led Zeppelin, and now the band name is back, though with a different lineup and style.

Jen Chancellor's review and a slide show in the Tulsa World: "Robert Plant stuns capacity crowd with Friday night concert"

The opening act said they had Tulsa relatives present at the show. They are extremely talented and got a big response from the audience. Jen said of them:

"Opening act the North Mississippi Allstars Duo LuCo (brothers Luther and Cody Dickinson) rumbled and wailed through a set of up-tempo, bluesy, rocky, jam-infused Americana -- the pair as drummer-keyboardist and guitarist, mixing vocal harmonies with finger slide and staccato rhythm."
---

July 16 2010 at 23:13:36
Name: Mike Bruchas
Topic: Ooops...
Comments: Sorry - had NOT read the post about Ross, Gerry and George being let go.

My bad...

---

July 16 2010 at 23:09:49
Name: Mike Bruchas
Topic: OETA news team
Comments: Say hey to Ross Dixon and make him wiggle his ears, George.

Gerry Bonds was Gerry Harris in 1985 at KOCO-TV. I believe that her ex-husband had been a producer/director somewhere else, and then news management kind of intimated that "we" KOCO directors might easily be replaced - but it never happened.

---

July 15 2010 at 13:45:45
Name: Gary Chew
Topic: Master of Space 'n' Time
Email: Northeast of Eden
Comments:
Checking out the Leon dude in downtown Sacramento tonight.
Full report to follow. I'll see if I can get him to talk.

---

July 13 2010 at 07:35:43
Name:

George Tomek
Topic: OETA Anchors
Email: mranch at cox dot net
Comments: My thanks to Jeff who emailed in, TTM's webmaster and others who wrote in with comments and thoughts concerning the end of the "traditional newscast" on OETA.

Followers of this fine website can get a good "feel" for what really happened in stories that appeared in the Daily Oklahoman and Oklahoma Gazette. Both are still available online. Both carry the sentiments of Gerry, Ross and me.

I will be active in the media and on radio and TV (see GeorgeTomek.com...webmaster) just like I was before OETA called me in late 2006 and asked me about coming back to do some news again.

PS:

We had some nice shots taken of us on the news set after our last "Oklahoma News Report" on June 30. I'm sending one separately for the TTM website.



Ross Dixon, Gerry Bonds, George Tomek on ONR News Desk 30 June 2010
There is a nice comment about George by 'scottokie' in the entry about the OETA changes on the irreverent blog, The Lost Ogle.

Here is a photo of George at KOTV in 1961.
---

July 11 2010 at 22:58:17
Name: Jan LeMoine
Topic: Quotations postcard
Email: ok_lemoine at yahoo dot com
Comments: I knew someone would happen along at TTM who knew the kids on The Quotations postcard! One of the things I love about Tulsa TV Memories ;)

---

July 10 2010 at 20:33:45
Name: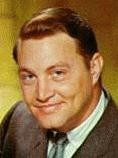 Jim Ruddle
Topic: Bill Minshall / Greg Chancellor
Comments: Frank Morrow is correct in his remarks about Bill Minshall who, like me, had the problem of having a name that was close to another, more familiar, one. He got "Mitchell" all the time; I got "Ruggles."

He was intense about his work--not a bad thing--but was a casual, laid back sort when not under the gun. Red-faced and smiling is how I remember him.

He came along at KOME as the old guard was beginning to move on:Ken Klein went to WjZ, in Detroit, Wally Iams went someplace, Greg Chancellor went to Colorado. Dick Campbell, of course, stayed in town.

Chancellor was just a trip. One evening he was doing the six o'clock news and, as happens for no good or apparent reason, kicked every third word. I've done it and most of the other talkers have done it. But Greg was unflappable.

After booting something else, he stated clearly and authoritatively into the microphone: "There'll be an English translation of this newscast at ten o'clock."

---

July 10 2010 at 17:35:34
Name: David Bagsby
Topic: Animations
Comments: Saw a few of these in the movie Fantastic Animation Festival years ago...Closed Mondays - blabbermouth computer!

---

July 10 2010 at 08:38:15
Name: Webmaster
Topic: "Viva Tirado"
Comments:

Just thought of this: I hadn't heard this surprisingly jazzy tune by El Chicano (Wikipedia) since it was a Top 40 hit in 1970:
---

July 09 2010 at 23:02:30
Name: Jim Cripps
Topic: Animated Shorts - OETA
Email: jimcripps atcha yahoo.com
Comments: I was spurred lately to look up old animated shorts / films / cartoons and such, that were played on OETA in the late Seventies, maybe into the early '80s, between such shows as Dr. Who and Monty Python's Flying Circus, and whatever was on before them. I looked forward to these all the time, and have managed to find a few online, except for a few. I'd like to show some links here, and ask if anyone remembers the ones I couldn't find.


"Bambi Meets Godzilla" 1969 - Probably the most popular, and very simple.



"Special Delivery" 1978 - I still think it's strange.



"Sisyphus" 1974 - I'm not too sure if this ever aired on PBS, but it's still good.



"The Concert" 1974 - One of my favs; a man holds a concert on a pedestrian crosswalk behind Royal Albert Hall!



"The Giving Tree" 1973 - Everyone's favorite!



"Icarus" 1974 - A claymation film. Great storytelling.



"Closed Mondays" 1974 - This one scared me when I first saw, which was probably around '75.



"Make Me Psychic" 1978 - Very trippy!!




Maybe I'll post what I couldn't find, later. Thanks for reading/watching. Comment as always!

---

July 09 2010 at 15:29:24
Name: Teb Blackwell
Topic: Quotations Pic
Email: tebii at comcast dot net
Comments: For the record, the Quotations pictured on their postcard are Rodney Salmon (lead), Kenny Sigmon (drums), Steve Jones (rhythm) and Jim Williamson (bass).

---

July 09 2010 at 11:45:24
Name: Webmaster
Topic: Good news in OK politics
Comments:

Paul Nosak, whose local TV show about tree service I reviewed in GB 272, has thrown his beaver-skin cap into the ring for Lt. Governor. This is the best news I've heard about that office since "The man with two first names", Spencer Bernard, held it!

Sorry I haven't done much here lately. I just took my networking midterm (100%) and am studying while also working full-time. At least TTM readers and Mr. Chew are keeping the place moving. The semester ends late this month.
---

July 07 2010 at 17:29:39
Name: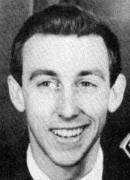 Frank Morrow
Topic: Bill Minshall
Email: frankdotmorrow@coxdotnet
Comments: Bill Minshall was a prominent radio announcer in the late 1940s and 1950s at KRMG. He later became a salesman at the station, and I think he also became head of the sales department at the station.

He had an evening disk jockey program on the station, playing mostly soft music that coincided well with his dulcet voice. When he was doing his open-microphone sections, he always had soft harp music playing in the background.

He was very active when he was a student on the TU campus. He was an stage actor and was a significant person in the foundation and development of the Kappa Sigma chapter after the war. He also directed the Kappa Sig presentation for the campus Singphony where all the sororities and fraternities sang songs in an annual competition.

The first K-Sig rush party I went to got off to a very impressive start. They knew that I was wanting to become a radio announcer and had won the full, four-year KVOO radio scholarship. So, who picked me up at my home? Bill Minshall and Donna Briggs--a stunning woman who was third runner-up in the Miss America pageant and current Kappa Sigma Sweetheart. I thought to myself, "They really want my ole bony butt."

There is a very extensive obituary about Bill in the Tulsa World. He was an extremely successful radio and TV person here and in Florida. And, finally, he was a very nice person.

---

July 06 2010 at 22:48:34
Name: Kathy
Topic: The Quotations postcard on Ebay
Email: Okiemom50@hotmail.com
Comments: I noticed an old Quotations postcard on your site (GB 311) and no one knew who they were! I knew them all! They all went to Will Rogers High School in Tulsa. They were: Rodney Salmon, Kenny Sigmund, Kenny Williamson, and Steven Jones. Most of them graduated between 1970 and 1972. Very talented group who used to play almost every weekend at the Western Village shopping center at Admiral and Garnett. One of their dads was a member of the VFW there and would get them to play. My friends and I would go there to listen to them and dance! Brings back many memories! :)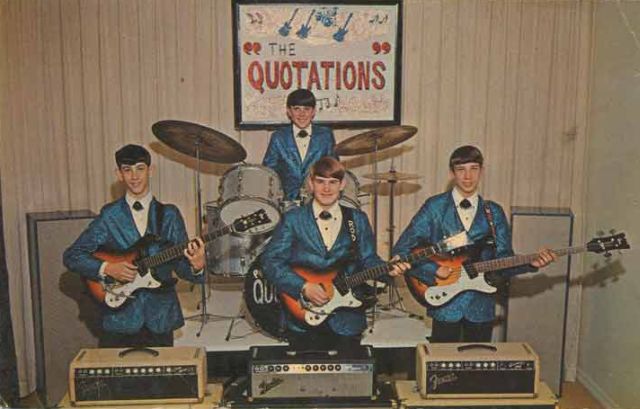 Courtesy of J. LeMoine
---

July 06 2010 at 17:52:07
Name: Gary Chew
Topic: Lindsay Lohan
Comments: Wow! Lindsay Lohan: TO THE JOINT. Wonder whose b*#ch she'll be. Just think how tix sales will go for her next flick. A review of it is a must, even if it's like her other films. Hollywood HAS GOT IT DOWN !

---

July 05 2010 at 19:19:08
Name: John K. Young
Topic: Italian Inn Cheese Spread/Dip
Email: johnk662561atyahoodotcom
Comments: Just wanted to let y'all know...I made this over the weekend and it's STILL as awesome as I remember! Thanks for sharing the recipe! (in GB 270, plus photo of Italian Inn) This is gonna be on near constant rotation at the Young hacienda! :)

---

July 05 2010 at 16:38:50
Name: Scott Linder
Topic: OETA and other PBS outlets....
Comments: Yep, it's not a good time for any PBS outlet. KCET here in Tinsel Town runs their beg-a-thon pretty much every month of the year. You'd think that Nancy Pelosi and some of those other big Democrat spenders could send a few bucks to public broadcasting, wouldn't you?

---

July 05 2010 at 15:03:39
Name: Tulsa Area Music Archives
Topic: Leon @ Willie's
Email: info at preservemusic dot org
Comments: In case you missed it here's Leon's set. They didn't mix his vocal in until about 7 minutes into the set. Jack Wessel, Leon's bass player, told me afterwards that it was a typical sound mix for a Willie Picnic - awful!

Kudos to Chris Simmons, Leon's guitar player, who does the vocals and slide guitar on the blues tune. Enjoy.

PreserveMusic.org/podcasts/media/leon_picnic.mp3


---

July 04 2010 at 22:29:29
Name: Gary Chew
Topic: Leon Does Austin
Comments: Leon just finished a 25 minute set down at Willie's 4th of July bash in Austin. Others I heard on the all day fest went about the same length. Two stand outs were Chuck Berry's "Roll Over Beethoven" and Leon's own "A Song For You." Only problem I had was that the radio/pa folks didn't have Leon's mic up at the top of the set. Live radio! Hmmm, What's that? Leon's due in Sacramento 7/15. I've got a front row seat and will have a report for Russell junkies every wherever they may be. Willie's next!!

---

July 04 2010 at 14:28:46
Name: Kim Davis
Topic: Noel Confer
Email: taxlady3 at hotmail dot com
Comments: Mike,

I'm so sorry to hear about your Dad. I've been trying to locate him to let him know that my mom, Sue White, died March 20 this year (2010). She and my dad, Morrel Clute were good friends of Noel's when they all worked at KFMB in San Diego. My mom worked briefly in radio there, then moved on to become the co-hostess of the OTHER Sunup in San Diego with Bob Mills. Wow, it really is a small world, isn't it?

My folks retired to Mexico in 1976 and didn't keep in touch with many people from the TV/radio world. Apparently your dad was one they did, however. I found his Brawley address and phone in Mom's phone book.

I remember your dad with great fondness. He was a frequent guest at our house, and I remember deciding (I think I was 6 or 7) that I was going to marry him when I grew up! This was because he was always so sweet to me, and paid more attention to a little girl than most of my parents' friends did. Two Gun Noel Kelly was MY friend, too!

I'm so very sorry to hear he is gone, and sorry I didn't get a chance to talk to him. I know how much you miss him - we're missing my mom, too.

Kim Davis in Lake Elsinore, CA



---

July 04 2010 at 11:17:57
Name: Frank Morrow
Topic: Minshall
Email: frankdotmorrow@coxdotnet
Comments: Bill Minshall, former KRMG announcer and sales manager died. His obit is into today's Tulsa World.

---

July 03 2010 at 18:58:48
Name: Collinsville Rick
Topic: Oklahoma Bound
Email: clarkrick at yahoo
Comments: The world premiere of O B was held at the now-closed Crown theater on Main Street Collinsville (1982?). It was then shown at the theater around 86th & Lewis.

I worked as an extra, gofer, flunky, mechanic, chauffer, propman, etc during the entire process. Some of the scenes were filmed on my family's properties.

The man behind this cinematic masterpiece? Pat (Clint) Poole. At the time he was a VP of the American Exchange bank (now RCB) in Collinsville. A heck of a nice guy. Don`t know what ever happened to him.

His right hand man was a guy named Randy Kelly from Sand Springs.

I have a VHS copy somewhere. Doubt it`ll make a BluRay release. Hope this helps.

---

July 03 2010 at 09:46:47
Name: MovieOkie
Topic: Thanks, Erick
Comments: Thanks for the movie website, I knew I wasn't crazy but I haven't been able to find anything on the movie. I remember when it came out and played literally a week and was gone.

I can't find any posters, pressbook, a print of the film or any information on it at all.

---

July 02 2010 at 08:48:43
Name: Erick
Topic: Oklahoma Bound
Comments: http://movies.yahoo.com/movie/1800102521/info

---

July 01 2010 at 18:36:50
Name: Gary Chew Somemore
Topic: "Oklahoma Bound" Not Found
Comments: In response to Okie Movie Dude: I checked out IMDb online for the movie mentioned, "Oklahoma Bound." I got nothin'.

---

July 01 2010 at 18:33:11
Name: Gary Chew
Topic: Leon 'n' Willie
Comments: Here's something off the Sirius/XM sked for this Sunday.

Willie Nelson's 4th of July Picnic

Sun 7/4 1:00 pm ET
Willie's having his annual 4th of July Picnic at The Backyard in Bee Cave, outside Austin. In addition to a performance from Willie & Family, the star-spangled lineup includes Willie's longtime friends: Leon Russell and Asleep at the Wheel. (All you have to do is find someone with an Sirius/XM Satellite Radio to invite to your 4th of July picnic!)

---

July 01 2010 at 10:46:48
Name: MovieOkie
Topic: 80's Flick
Email: roddy98@peoplepc.com
Comments: does anyone remember an early 80's movie that was filmed around Tulsa and Skiatook in 81 or 82 called "Oklahoma Bound"?

---

June 30 2010 at 12:53:09
Name: Jim Cripps
Topic: OETA and Oysters
Email: jimcripps * yahoo.com
Comments: I remember S&J's now, but never went there!

Poor OETA. Maybe not a good time to change valuable assets.

---

June 30 2010 at 10:11:04
Name: Jeff
Topic: OETA lays off anchors
Email: twoidhd@suddenlink.net
Comments: So this is what you get when the Republican-controlled state ledge makes tax cuts for the ones that don't need tax cuts the main object of their so-called form of government...

http://newsok.com/oeta-lays-off-anchors-as-budget-cuts-take-toll/article/3472407



Our good friend here at TTM, George Tomek, was one of those anchors. This is very unfortunate for the viewers.
---

June 29 2010 at 05:24:47
Name: Rose Bowl Bunker Commander
Topic:
Email: Earl Clark
Comments: One of Tulsa's great contributors to jazz died last night: Earl Clark, gone too soon at 58. Thanks for so many beautiful moments. R.I.P.



More from the Tulsa World: "Earl Clark remembered at memorial".
---

June 28 2010 at 17:07:00
Name: George Vreeland Hill
Topic: From George Vreeland Hill
Email: georgevhill@gmail.com
Comments: What a good site this is.
There must be a lot of wonderful memories for a lot of people.

George Vreeland Hill

---

June 25 2010 at 06:58:05
Name: Mitch Gray
Topic: Phone Food
Email: North Of You
Comments: My first real job (aside from mowing and shining shoes) was flipping burgers at Big Mike's. I was paid a handsome sum of $1.60 an hour. The first real keyboard player I ever performed with was Jon Glazer back in 1971.

There's your 6 degrees.

So Jon? Will you be involved in the Judds reunion tour? I hope all is well with you.

---

June 25 2010 at 00:41:56
Name: Jon Glazer
Topic: Phone-in burger joints and more
Email: mittzdad@cox.net
Comments: I, too, loved the burgers at Ma Bell's AND King's... although, being a child, was probably more impressed by the phones. :-) If it hasn't already been posted here, Tulsa's ORIGINAL indoor phone-in restaurant was Big Mike's, in Southland.

Question: Does anyone have a picture of S & J Oyster Bar's signage (any location)?



As it happens, I took some would-be arty shots of the rotating S & J neon sign in the mid-1980s, but they are on slide film. I'll see if I can scan them using a slide holder.
---

June 24 2010 at 17:23:50
Name: Rick M
Topic: Italian Inn
Comments: I know the Italian Inn and their renowned cheese dip have come up in conversation here a few times. Let me tell you it's easy to make it and it's just like I remember! First go here and get her recipe.
I was given a signed copy for Christmas in 2007. The first thing I did was look it up. But I never knew exactly what the main ingredient was or where to get it. Well it's in your local Wal-Mart deli cheese section. Look for Merkt's Sharp Cheddar Cheese Spread in a 14 oz. tub (you will need 2).

The salad dressing is your choice Miracle Whip/mayo. The rest is self-explanatory. I must give credit to my cousin who figured this out and shared with me. However, she and I both agree there is a typo for the amount of garlic powder. We both use a tsp and NOT tbs like it is printed in the paper and book.

Our memories go back to the little house on Main Street as kids. I felt others who remembered might like knowing how easy it is to make, too.

---

June 21 2010 at 22:33:20
Name: roy lee
Topic: Bill's Jumbo
Email: royleeeeeshouseatgeemail.commm
Comments: Had a Bill's Jumbo a couple of days ago. Still solid! Not one thing has changed.

---

June 20 2010 at 02:26:05
Name: Michael Bates
Topic: Television Production Music Museum
Comments: It's not Tulsa-specific of course, but the website of the Television Production Music Museum is bound to stir some TV memories:

TVmusicmuseum.com

Hundreds, possibly thousands, of theme songs and incidental music, mostly from the US, but some from other countries as well.

---

June 20 2010 at 01:21:31
Name: David Worrell
Topic: King's
Comments: And just to confirm... King's was on the Northwest corner of 31st and Sheridan. I see some earlier posts say Southwest.



That was me, guessing in GB 283. I removed my question about it.
---

June 19 2010 at 11:25:17
Name: David Worrell
Topic: King's
Email: david j worrell at gmail dot com
Comments: I was another fan of the Cheese Frenchee at King's at 31st and Sheridan, where you ordered over the table phones. Me and my friends occasionally went to King's for a late night snack, and Cheese Frenchee was the most popular choice.


---

June 19 2010 at 10:58:05
Name: Rick M
Topic: Strange Bedfellows
Comments: It was announced yesterday that Luby's has purchased the Fuddrucker's hamburger chain. I'm having trouble digesting that.

In addition the chain is celebrating its 30 year anniversary with a bogo coupon good until June 30.



BOGO = BuyOneGetOne free, in case you were wondering, like me.
---

June 18 2010 at 21:27:41
Name: Jim Cripps
Topic: Riots, 'Phone Booth', & Radio
Email: jimcripps()yahoo.com
Comments: I was trying to remember my Oklahoma history education, and I don't recall learning anything about the riots in Oklahoma History, in 1983. It was a real eye-opener when I finally heard about it.

My favorite sit-down, dial-it-in restaurant was Ma Bell's, which I think had two locations in Tulsa, one being on Yale near 51st. Loved that place! I was real sad when it went away, but not as sad as Burger Chef's passing.






Radio is for naught. Their own only target audience are those that won't be playing their own digital copies. Yet, if radio would play Neko Case, The Decemberists, Janelle Monáe, et al., I would certainly listen often.

Speaking of restaurants, I laughed and cringed when reading Michael Trout's story about Town and Country in GB 284; I've been over there too much, methinks!

RIP, Jimmy Dean, and Rue McClanahan.

---

June 18 2010 at 11:24:16
Name: Webmaster
Topic: Previous GroupBlog link
Comments:
Archived GroupBlog 312.
---
Back to Tulsa TV Memories main page