Tulsa TV Memories Guestbook 167

TTM main | What's new on TTM? | GB Archive




August 13 2004 at 20:54:16
Name: Peter D Abrams
Email: pabrams at tampadsl dot net
Location: New Port Richey Fl
Comments: That's very sad news about Bill.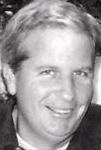 William B Certain was my Engineer/Tape Guy for the weekend morning shifts when I was a part time switcher/projectionist at ktul. Those times could be compared to the Fox in the Henhouse. On the weekends, all the grownups were gone, and the kids had full reign of all the toys.
WBC was one of the best at practical jokes. As JMB said, he could do a Mr. Haney to a letter. He could also do Gene Tincher to a point that would make me fall off the chair.
Sometimes it was like living in a 3rd dimension. Gene was a grand master of engineering hoots. And here's William B, mimicking Gene. Two Very Funny Men, and there I was in the shadow of both.
Folks that were there in a certain time period at ktul would/might enjoy this:
J Scott Blaker was a god to me. As the true controller of all things audio, He was what we all aspired to, be it in the audio realm.
So Anyway. Bill saw that Scott was a hard ass 'nuthin will ever break me' kinda guy.
Mistake
So here we all are, Sunday am, and here comes a station break, and in them days, the station ID is always live.
WBC, at the precise moment that the *ON AIR* light goes on, drops all the empty 2" reels he can find on the floor immediately adjacent to audio A.
Clang Clang Clang. Big damn noise.
Scott was not pleased.
Bill sent me an email last March. It was full of details about a T-Shirt I wore one day to work. He even remembered the P-nut butter stains on it. I replied, but never heard back. It has been 18 years since my exile from Tulsa. I miss the town in many ways. 99% of that is people. For all of you that are still there and remember me, bless y'all. Gotta go. That storm that was supposed to destroy Tampa kinda didn't, but I've been up for the last 30 hours sandbaggin the house and couchin, so it's time for me to wish well on the mid Fl folks and hope they all make it through this thing that I was lucky enough to not get hurt at.
best to all, pda
---

August 13 2004 at 12:01:47
Name: Mike Bruchas
Location: Slow day in the path of a storm from FL
Comments: Just spoke with Wayne McCombs at BMC Advertising - another old Bill Certain friend. He is also a KVOO Radio alum.
Wayne is doing a baseball history calendar for next year. He has 2 or maybe 3 books on Tulsa baseball out. (One of them is Baseball in Tulsa. Here's a flyer about it...webmaster)
He talked to folks at KTUL and they have a great sports ad slick on previous sports talent - which he has gotten permission to add as an element to his next project. Now, the bad news - after looking at the work, he discovered that it had been printed with Steve Zabriskie's and Hal O'Halloran's names misspelled. He said he felt awful telling them about it....
---

August 13 2004 at 11:10:20
Name: Joe
Location: from inside the padded room
Comments: Tulsa's stale, corporate radio dial has just become even more generic. Thanks John for sharing your music and your style all of these years.
The World says John Henry's family will greet friends from 5-7 pm today (Friday) at Moore's Southlawn Funeral Home, and a service will be held at 2 pm tomorrow at the First Baptist Church of Sapulpa
---

August 13 2004 at 10:50:15
Name: Mike Bruchas
Comments: Heard more re Bill Certain - he had an aneurysm Monday - was rushed to a Tulsa hospital where he passed on Wednesday. Services Monday at Boston Avenue Methodist Church. Plesae check the paper for more info...
---

August 13 2004 at 10:07:30
Name: Steve Todoroff
Email: sgtodoroff at sbcglobal dot net
Location: Houston, TX
Comments: I just received the tragic news of Rockin' John Henry's death. Tulsa's oldest teenager is gone. Like rock 'n roll, I thought John would be a fixture in music forever. His knowledge of rock, blues, R&B and popular music was incredible, and I've yet to meet anyone who came close to equaling John in that area. He gave unselfishly of his talents and himself, and in all the years I knew him I never heard him speak badly of another. John was a fixture for many years as the MC of my annual Leon Russell Birthday Bash concerts at the Brady when he wasn't touring, and the crowds just loved him.
While reflecting this morning on John I'm reminded of a couple of incidents that I'd like to share with you. In the late 80's I was hanging around the Church Studio in Tulsa w/ Steve Ripley and Leon Russell, and Steve pulled out a cassette of one of John's radio shows where he was interviewing Otis Blackwell, co-writer of the song "All Shook Up". It was a classic interview, John Henry-style, and his knowledge of that era in music history was evident. He would engage Blackwell and ask the type of questions that probably no one else ever asked him before (John was afterall, first, and foremost, just a fan like the rest of us). It was a great interview and you could tell Blackwell and John Henry were enjoying themselves. After the tape was over Leon looked over at Steve and I and said, "This guy needs to be syndicated!" Sadly, that never happened although I know Jim Smith of Clear Channel often talked about getting him syndicated. He did a taped show that was played here in Houston for a year or so, similar to the "Smokehouse Blues Show" he did live in Tulsa, and he told me he use to get a lot of mail from the state prison in Huntsville, so he would dedicate songs to the "Ellis" unit and other units at the prison to personalize it for the inmates. It was the world's loss that John never made it to nationwide syndication.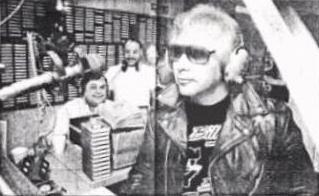 John Henry in the studio with Gailard Sartain and Bill Davis
(photo courtesy of Rita Thurman Barnes)

Another story that comes to mind happened one Saturday when I was in the studio on one of my many appearances on "Saturday Bandstand" with John. Bill Davis and I were the guests and it was late in the show and John's assistant (whose name escapes me) came into the studio holding an LP and said, "I've got a request for some ABBA." Without missing a beat John looked up at him and said, "Not on this radio station!" Classic John.
John will be missed by the thousands who have listened to his dulcet pipes over the years and had been introduced to the genres of authentic "rock and roll" and "rhythm and blues". He was the last person I know of who would actually play a vinyl 45 on the radio, and his collection of records is probably one of the best in existence. You name it, John had it in his collection.
John, you will be missed. God bless you and your family.
Thanks, Steve.
---

August 13 2004 at 08:31:53
Name: Mike Bruchas
Location: Off storm-tossed hurricane paths
Comments: I am sad to report that I heard last night that Bill Certain died earlier this week.
He worked at KTUL as both an audio engineer and tape op. Did independent make-overs of apartments for years and was chief engineer at Bell's Amusement Park.
I will always remember us both driving tape ops and folks at KTUL nuts (while on headsets) doing station breaks a la "Dueling Mr. Haneys". For those of a younger generation - Mr. Haney was Pat Buttram's character on "Green Acres", then still big on CBS. Bill and I both did - what we thought - were killer imitations of "Mr. Haney" and several times did station breaks "in character".
Will miss ya, Bill!
---

August 12 2004 at 16:20:44
Name: John Haynes
Email: flickafan at aol dot com
Location: Tulsa, Okla
Comments: If you are interested in pictures, buy Bonham's book on TU football. But if you are interested in a fascinating look at TU football over the past sixty years, buy Kiper's The Sixty Year Hurricane. It may not be the "official" TU football book, but Kiper's book will keep you up late. Fine writing, great insight, a really great read.
---

August 12 2004 at 14:46:44
Name: Bill T
Comments: I would sure like to see a full collection of vintage KAKC and KELI surveys.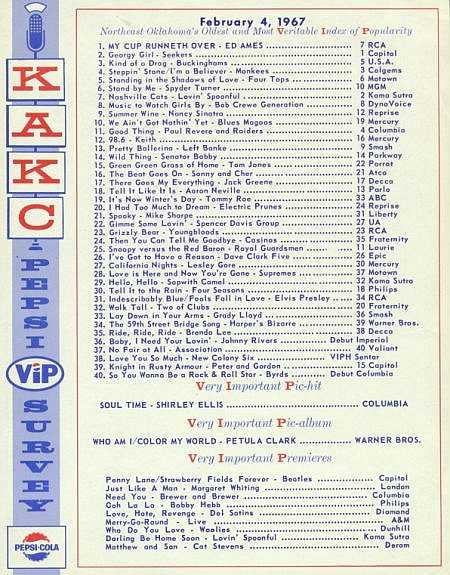 KAKC 6/23/71 here
KAKC 8/12/70 here
1965 patron of Bill's "T" Records (downtown location), home of the BTR label (The Paragons- Will You Still Love Me Tomorrow).
That's funny...the 1970 survey was scanned originally by me; you found it at a different site. I pointed the link back to the copy on this site.

The 1967 survey you had linked from a site apparently in Latin.

A complete collection isn't in the cards for this site, but there are a few more surveys in the Photo Briefcase (look for the button on Channel Changer 2).
---

August 11 2004 at 22:53:42
Name: Rita aka Sleepwalk in Bartlesville
Email: ritathurmanbarnes at swbell dot net
Comments: Mike, thank you for letting me know about Rockin' John. Some of your visitors may remember that I created a web site for John and maintained it for over four years. We talked daily over the phone - he in Tulsa and I in Bartlesville - and had such fun doing the lunch hour show on KOOL 106.1.
What a loss John's passing is to the world of music not only in Tulsa and NE Oklahoma but for the many many 60's and 70's acts his band played back-up for at the Tulsa Fair and at other venues. I extend my deepest sympathies to his family and want you to know how much John and his music will always mean to his fans.
---

August 11 2004 at 21:54:40
Name: Erick
Email: ericktul at yahoo dot com
Location: Tulsa
Comments: Tonight, a friend and I were discussing the untimely death of Tulsa radio legend Rockin' John Henry.
He hosted Smokehouse Blues on KMOD for at least 15 years, and the Bandstand show for about 25 years.
Question...KQLL was an Adult Contemporary station until about 1990. What station did Rockin' John do the Bandstand show for previous to that? (John started the show on KELi 1430 AM, I believe...webmaster)
I remember listening to that show in February when he did a tribute to Buddy Holly, The Big Bopper, and Ritchie Valens. He played a song that was recorded as a tribute to the three artists shortly after their deaths called (I believe)"Three Stars". This floored me, because as a lifelong Buddy Holly fan, I had heard OF this song, but could never find it. I have to believe that a large majority of the music he played came from his own vast collection.
What a loss. He was probably the last true "personality" in Tulsa radio.
---

August 11 2004 at 21:40:43
Name: John
Email: jssok99 at hotmail dot com
Location: Baltimore, MD
Comments: One of the most memorable (?) commercials from my years in Tulsa was Crown Auto World "And Sams is still next door". Does anyone have a recording of one of the ads. My wife doesn't believe that it existed and I would like to educate her!
---

August 11 2004 at 19:36:23
Name: Calanne Choate
Email: mayamom at hotmail dot com
Location: Houston, Texas
Comments: I want to know if there are any more Lionel puppets available! He is my hero!!!!
---

August 11 2004 at 16:25:59
Name: Jack Kiper (via email to webmaster)
Email: kiperjog at gbronline dot com
Location: Tulsa
Comments: I would like to thank Frank Morrow for his very kind review of THE SIXTY YEAR HURRICANE.
When you try to do something worthwhile, it is always good to feel that the effort is appreciated. Frank has made me feel good about the book.
The downside surprisingly has been from the University itself. Good friends (without my prompting) have contacted various people at TU about their lack of support for the book and none have had their calls returned. In the beginning there may have been fears on the part of the TU athletic department that this was an attacking book, but actually the book embraces the tradition of the football program. It seems possibly that I have written a book destined to be a "cult or underground" favorite unintentionally.
---

August 11 2004 at 15:56:25
Name: Erick
Email: ericktul at yahoo dot com
Location: Tulsa
Comments: Wow...what awful news about Rockin' John Henry. I tried to catch The Bandstand each week on Kool 106. In fact, I just listened to Smokehouse Blues on KMOD this past Saturday.
My thoughts are with his friends and family, there definitely isn't anyone else like him on radio.
I started listening to his Saturday morning show around 1979-80. He played a lot of rockabilly stuff that you never hear, and added background from his vast knowledge of the subject, so it was a real education. I'm very sorry to hear this. Here is a picture of John with Gailard Sartain and Bill Davis and Mr. S.Artain's comment in John's guestbook, courtesy of his former webmaster, Rita Thurman Barnes.
---

August 11 2004 at 09:04:17
Name: Webmaster
Comments: Karl Soliday reports with great sadness that we lost Rockin' John Henry Tuesday evening to an apparent heart attack.
Later note from Karl:
"I would like to dedicate this juke box to the memory of my good friend Johnny Henry. I tried to pick songs and artists that we both enjoyed."
---

August 11 2004 at 02:11:54
Name: Darrell
Email: Handsomeasamoose at Yahoo dot com
Location: Midwest City OK
Comments: I'm looking for old radio Call Letters and their dates from Tulsa Radio.
---

August 10 2004 at 01:32:10
Name: Frank Morrow
Email: frankmor at io dot com
Location: Austin
Comments: Steve: You're right on all counts. In his book Jack relates many things that happened during his coaching career, including the days at Mason.
---

August 09 2004 at 12:15:47
Name: Mark Watkins
Email: mark90 at cox dot net
Location: Tulsa
Comments: This is a GREAT website! As a lifelong Tulsan (beginning in 1957), I've found numerous memory-jogging items here. I've been racking my brain for a couple of years about Dr. Redlove's Ice Cream Parlor...that was out south on Lewis, wasn't it? Near 61st street? I can't find anyone who remembers. But I can still sing the "Hello/Goodbye" song from Mr. Zing and Tuffy...
Thanks, Mark. Dr. Redlove's was mentioned in the third item from the top of Guestbook 92 (sadly, the writer of those comments, Roy Byram, passed away early this year. He worked at KOTV as a broadcast engineer from 1970-4).

I would be remiss if I didn't link to this site's Ice Cream page (as opposed to Page Ice Cream), where you can hear a Melodie Ice Cream truck jingle, "And The Band Played On".
---

August 09 2004 at 10:36:00
Name: Steve
Email: sschendel at cox dot net
Location: Goodyear, AZ
Comments: There's a name I haven't heard in a while, Jack Kiper. Frank, is this the same Jack Kiper that was at Mason High during the 70's as an assistant football coach? The book looks interesting and I'll probably take a look at it.
My time in Tulsa was full of Kipers and I think they were all related. I had a Kiper that I graduated with at Mason and I had a Ms. Kiper for art class at Marshall Elem.
Speaking of Marshall, we had a gym teacher that used to play "Chicken Fat" all the time. After downloading Chicken Fat, I now remember how that song was played what seemed almost every day during gym. That and "Salty Dog Rag" were used as a 60's version of jazzercise.
---

August 07 2004 at 14:34:21
Name: Erick
Email: ericktul at yahoo dot com
Location: Tulsa
Comments: Just saw a commercial on KTUL for a new talk/information show to premiere later this month for 9am weekdays...Good Day Tulsa.
Sounds like it will be somewhat similar to the old Dayline show on KTUL.
Of course, in my eyes, the best local talk show will always be Dannysday in OKC.
---

August 07 2004 at 13:06:58
Name: Webmaster
Comments: Exercise in the early 1960s:
Jack LaLanne, Mike Nelson of "Sea Hunt", Popeye and Superman were my "ideels" (as Li'l Abner used to say of Fearless Fosdick). Here are clips from Jack's early 60s TV exercise show, which is listed in this 1961 Tulsa TV schedule. Jack is still going strong today at age 89.
In 1961, my mom ordered a LaLanne "Glamour Stretcher", a strong rubber cord with a loop on each end. Like most exercise gadgets, it worked IF you used it. Ours hung on the closet doorknob for decades.
I imagine you can guess why the dietetic candy, "Ayds", isn't around any more. It certainly didn't taste that good.
Debbie Drake was Jack's opposite number. She undoubtedly got more than a few guys involved in exercise, at least of their extraocular muscles. Her leotard had a little collar, which made her lightly-clad visits to your living room seem a bit more formal.
Debbie recorded an LP of tips for the ladies to keep hubby happy. Debbie Drake audio tracks can be heard periodically at The Swank Pad (recommended).
The song, "Chicken Fat", recorded by Robert Preston in "Music Man"-style, was commissioned by President Kennedy for his Youth Fitness Program. We pupils of Mitchell Elementary School were given an option to purchase the single, which I duly exercised.
"Chicken Fat" can now be yours for free in MP3 form (scroll down about 1/6 of the linked page).
I can't remember any local exercise shows at the moment. I feel that I'm forgetting someone.
---

August 06 2004 at 23:56:25
Name: Frank Morrow
Email: frankmor at io dot com
Location: Austin
Comments: There is a great little book that has just come out written by long time Tulsan Jack Kiper, a dear friend. Its title is The Sixty Year Hurricane and the subtitle is "From Dobbs to Kragthorpe."
It is not a formal history but a very personal remembrance of Jack's relationship with TU football, starting in grade school, and how the university and its football teams were interwoven with his own life. He knew many of the players and coaches personally, not just in growing up in the neighborhoods where they lived, but in his job in the TU sports information office and later as a high school coach in the Tulsa area. Jack understands, not only the game, but also what the coaches were experiencing. He can evaluate the teams, the coaches, and the personnel from an insider's perspective.
The book has cost me many a night's sleep. I have re-read it twice, and have picked out certain parts to read again, particularly descriptions of the significant seasons, individual games, coaches, and players.
Of special interest to media people are his relationships and evaluations of some of the newspaper and radio sports reporters of the times, people like B.A. Bridgewater, John Henry, and Jack Charvat, as well as the contemporary broadcasters Bruce Howard and J.V. Haney, whom Jack knows well.
Jack makes the times come alive as he takes us through the ups and downs of the teams. One can get a clear picture of the historical flow of TU football. It is amazing that this little private college has had so much success over the years. I realize that this is a statement that might seem strange to young people who have only seen losing records for most of the past decade or so. It might surprise some people to know that TU went to bowl games for five straight years in an era where there were only five bowls. I remember hearing or seeing in the Tulsa newspapers that for a time after World War II TU had more people playing pro football than any other college.
(This book is not to be confused with a book that TU has recently endorsed about the history of Hurricane football, with the emphasis being on Coach Kragthorpe.)
For a pleasant and insightful trip down memory lane, I highly recommend this book.
---

August 05 2004 at 15:14:31
Name: Webmaster
Comments: At the recent KVOO 50th anniversary reunion, "Captain" Alan Lambert told the following story to a small group, including Buck Clayton:
Buck manned the unwieldy Oom-A-Gog suit in 1966-67; an electronic device distorted his voice into a robotic monotone.
One day on the show, Captain Alan was busy with the kids when, behind him, he heard Oom-A-Gog say, "Captain Alan..." Alan replied, "Just a second, Oom-A-Gog."
A few moments later, Oom-A-Gog again said "Captain Alan..." (in the same monotone). Still preoccupied, Alan said, "Hang on for a minute, Oom-A-Gog."
Soon, Oom-A-Gog was again heard to say "Captain Alan..." This time, Alan turned around and saw smoke issuing from the robot. The electronic voice module had shorted and set Buck's shirt on fire inside the costume!
Captain Alan and a crewhand had to put Oom-A-Gog face down on the studio floor to open up the robot suit---it was impossible for Buck to get out of it by himself. He was successfully extracted and sustained no serious injury.
Buck had forgotten this story until Captain Alan recounted it last Saturday. He recalled that he had replaced Oom-A-Gog's original jointed arms with the flexi-tube you see in the picture above. He was the last Oom-A-Gog.
The photo above hung on Joe Riddle's wall in the 60s. For more, check out the Oom-A-Gog page.
---

August 05 2004 at 14:10:08
Name: Mike Bruchas
Location: DC
Comments: Lyndie England trial Ft. Bragg - see that former OKC artist Pat Lopez is doing the courtroom sketch work for CNN this week, normally ABC or CBS employs her...
---

August 04 2004 at 23:02:39
Name: James
Comments: On Aug 1st John Carney wrote about HBO/CINEMAX and channel 23's "We're your moviestar" The movie channel was "The Movie Channel" in the days before "Showtime" owned the channel.
---

August 04 2004 at 09:48:47
Name: Chuck Groff
Email: fgroff at key dot net
Location: Walla Walla, WA.
Comments: I haven't been to Tulsa in years. Graduated high school at Will Rogers High in 1967. Worked in Tulsa for one year before going into the Navy.
I remember the drag races on, I think it was Pine Street. The races were called the Apache Drags.
It has been a long time.
---

August 04 2004 at 01:17:46
Name: Jim Forbes
Email: Jjudef at aol dot com
Location: L.A.
Comments: It's been awhile since I've looked in. Tonight I feel compelled. On reading Wednesday's NYTimes website (here is Newsday's story...webmaster), I noticed the passing of Bob Murphy. As a kid growing up in NY, he was a part of my childhood as an original voice of the Mets, from '62 until retiring at the end of last year. Until reading his obit tonight, I had no idea of his OK, Tulsa and TU roots. I shoulda known....given the eternal optimist that he was.
I'm certain Bob still has many in the area that remember him, and I thought I'd pass this along. A tough week for NY baseball. Twenty-five years ago yesterday, Thurman Munson's plane went down in Canton, OH. About 10 days later, I left for my first job in TV, at KIVA-TV in Farmington, NM. It was a relief to get away from the Bronx and my passion for baseball, as his death was devastating. Nine months later, I came to KJRH and regained my passion, going to Drillers games and then driving to Arlington and KC to catch the Yanks. Best to all. Jim
Hi, Jim, and thanks for telling us about Bob Murphy. Jim Forbes was a reporter and "Troubleshooter" at KJRH. He is noted for his "Behind the Music" narrations on VH1...and a guest role on "The Simpsons". We last heard from Jim on New Year's Eve in Guestbook 154.
---

August 01 2004 at 15:11:36
Name: John Carney
Email: info at lakeneuron dot com
Location: Shelbyville, Tennessee
Comments: I contribute to a web site about TV, and in passing I mentioned the trademark lawsuit from back in the 1980s between KOKI and HBO/Cinemax over the use of the term "Movie Star." The owner of the web site asked me about this, saying he couldn't find any mention of it on the web site of a well-known broadcast trade publication. I've been Googling various combinations of "KOKI" "HBO" "Cinemax" "Trademark" "Lawsuit" and what have you for the past half hour, and I can't find reference to it. Can anyone point me to a reference about this case online?
I added a KOKI "Movie Star" graphic among others (courtesy of Chris Sloan) to the Tulsa 23 KOKI page. There may be a TTM contributor who remembers this case and can fill us in.
---

August 01 2004 at 12:38:39
Name: Lee Woodward
Location: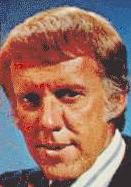 Tulsa
Comments: The Tulsa Press Club and KOTV have announced the annual (2004 and 2nd year) Tulsa TV "Icons" award nominees. They are Jim Hartz, Gailard Sartain, Chris Lincoln and Carl Bartholomew (Uncle Zeb).
The presentation will be at the Press Club (in the Atlas Life building downtown on Boston) on Monday, August 15th beginning at 5:30 pm with the tribute at 6:15.
Last year's recipients have been invited back so as to increase the profits at the "Cash Bar" (made famous by the French actor, Charles Boyer: "Come with me to the Cash Bar.")
The public is invited (but no touching.) It'll cost you $15.00 to schmooze and you may RSVP to the Tulsa Press Club at 918-583-7737 or e-mail to: tulpress at swbell dot net
They need to know how many to feed and how many extra police to control the rioting (it is downtown, you know?)
Congratulations to the new Icons. It's an honor well-deserved by all.
---

July 31 2004 at 18:22:20
Name: Billy G. Spradlin
Email: bgspradlin@h-o-t-m-a-i-l.com
Location: Kilgore, Texas USA
Comments: You can hear former KELi and KAKC DJ Johnathan Apple's "Oldies Coast To Coast" show Saturday night around 6pm CST via WLNG's webcast from Sag Harbor, NY.
WLNG's an excellent "live and local" radio station with a wide oldies-based format and great old-school PAMS-style jingles.
---

July 30 2004 at 10:33:05
Name: Webmaster
Comments: During the unseasonably cool weather last Saturday, we paid a visit to the Admiral Twin Drive-In (here's a Twin checklist). The screen seems brighter this year, the concession stand help was friendly, and the double-bill was a good one: "Spiderman 2" and (appropriately for this site) "Anchorman". The latter was purportedly set in the 70s, but I would say that the loony alternate reality it occupied bore only a passing resemblance to the 70s I remember. Maybe I didn't get out enough.
Speaking of TV anchormen of the 70s, I just added a RealVideo clip of KTEW's Dean Lewis to the Channel 2 Photo Album.
The Twin is once again playing those "9 minutes until showtime" countdowns and 50s/60s movie food ads at intermission time. They are also available for your home theater at Something Weird Video (warning: the lead graphic is rated PG-13), or at Drive-Ins.com.
Anyway, the whole drive-in experience is a lot of fun. Along with noted drive-in critic Joe Bob Briggs, I say check it out.
---

July 28 2004 at 14:33:47
Name: Mike Miller
Location: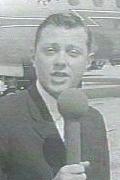 Houston
Comments: Obviously, I have too much time on my hands. Apparently no one recalls how much fun political conventions used to be. Although fun to watch, many may not realize just how difficult convention coverage was for local TV stations before satellite trucks and even video tape arrived on the scene.
In 1968, KOTV sent news staff to the two conventions. Clayton Vaughn and I were accumulating frequent flyers miles that year having already traveled to Vietnam. In August we were off to Miami Beach to cover the Republican National Convention that nominated Richard Nixon and Spiro Agnew.
Since we had to send our film back by plane, we decided the only way to cover the Oklahoma Delegation in a timely manner would be to shoot a lot of stock footage of general convention scenes and delegates, (former Oklahoma Coach and U.S. Senate candidate Bud Wilkinson was one), and telephone our reports to play over the film. Undated interviews could then be inserted into packaged pieces. The logistics of getting the film to the airport were difficult at best. We did cover a pretty good rock-throwing riot in Miami, but it was nothing compared to what would happen later at the Democratic Convention that selected Hubert Humphrey.
Vaughn was sent to Chicago to cover that combustible event. I don't recall if another KOTV staffer went along. But I believe Corinthian decided to share photographers from their other stations to save money, so I missed the violence between Chicago police and anti-war demonstrators. However, KOTV faced the same problems with transporting and processing film and coordinating telephone reports. In 1968, the station's aggressive approach to news was expensive and difficult, but it was having an impact in the ratings war with Channel Eight's Jack Morris.
---

July 27 2004 at 16:23:09
Name: Mike Miller
Location: Houston
Comments: Is anybody else old enough to remember how much fun the political conventions used to be? Believe it or not, the nominations were once decided during numerous roll call votes of the state delegations.
We would gather around the black and white TV (as I recall,) and pretty much spend the evening (and sometimes late night) switching between Walter Cronkite and Huntley-Brinkley. Fist fights would break out on the floor, sometimes involving reporters. In '68, violence outside the convention in Chicago outdid the action on the floor.
The modern political convention is carefully scripted, planned to the smallest detail. It doesn't matter whether it's Republican or Democratic, there is absolutely no suspense. It's more like watching a political rally.
Certainly the ratings reflect it. According to the Washington Post, Nielsen numbers for Monday Night were down 10 percent from the Democratic Convention in Los Angeles four years ago. Combined audience for CBS, NBC, ABC, CNN, Fox News, and MSNBC was only 18.4 million. It was 20.4 million four years ago.
---

July 24 2004 at 19:30:56
Name: Mike Miller
Email: michaelmmiller at hotmail dot com
Location: Houston
Comments: The Fort Smith news bureau for TTM has moved to sultry Houston, Texas. The big news here is that Time Warner and Belo Corp abruptly pulled the plug on their 24-hour cable news operation. The stations 89 full-time staffers got the ax as the news operation went off the air Friday morning.
Most Tulsa Belo observers know that the company also owns Houston's CBS affiliate, KHOU, Channel 11, where Dan Rather was once news director. The local news competition appears pretty spirited here and after only 19 months, News 24 fell victim to the ratings war. Time Warner and Belo also closed their news operation (News 9) in San Antonio. The cable company will continue to operate the news station in Charlotte (News 14) without Belo.
Back in the 70s, I worked for Belo-owned WFAA-TV, Channel 8 in Dallas. Former Tulsan Bob Brown also was there before jumping to ABC. Coincidentally, when Bob and I worked at KOTV it was owned by Corinthian Broadcasting which also then owned KHOU. Isn't it a small world?
---

July 24 2004 at 14:39:12
Name: Mike Bruchas
Location: tepid DC - awaiting new owners from OKC (by way of GOD TV)
Comments: My Arkysaw relatives had evaporative coolers but then they bought a newer + bigger brickhouse in Benton, AR in the early '60's. It had been a dentist's home and had "central air". They were surprised to come "up North" to visit us in Chicago and at the time we had only a windoiw a.c. in "the kids bedroom" and window fans all over the house!
My folks later did the central thang and have been window-unit free except for the summer my Dad retired. He was kvetching on high power bills and drug out a stored unit to put in the living room and refused for a few weeks to use central air. When the next power bill came - he was prepared to say, "ah ha!" He couldn't - it was higher than the folks using central air for the month!
I think Guy Atchley's dad used to find and restore evaporative coolers out of their Sapulpa home - many, many years ago...

Guy Atchley covering a 2002 wildfire in AZ
---

July 24 2004 at 11:44:49
Name: Webmaster
Comments: We were discussing the somewhat tangential topics of swamp coolers and the Git-N-Go auction (both introduced and illustrated by the webmaster) in the just-archived Guestbook 166.
Lee Woodward's daughter, Valerie Naifeh, competed on ABC's "The Great Domestic Showdown". We heard how Lionel transformed the sport of biking into the sport of hurling.
Tulsa's (and Oklahoma's and possibly, the nation's) first TV weatherman, Harry Volkman, was forced out at WFLD-Chicago, which is very unfortunate, because Harry is still raring to go.
We heard a 1971 prank call made by the webmaster to Chris, who heard it for the first time ever when he signed the Guestbook. We discovered that the character Roy D. Mercer is modeled on "Leroy Mercer", created by John Bean in the late 70s.
Radio questions were posed (and are still open); KRAV, KXXO, and KELi stickers were plastered up. Chuck Adams and Johnny Martin were appreciated by readers. Bruce McFadden checked in for the first time after spotting Lowell's 2001 note about him.
"Convoy" (written and performed by the pseudonymous C.W. McCall) passed through Tulsa to start things off in Guestbook 166...take a look-see-hear.
---
Back to Tulsa TV Memories main page