Tulsa TV Memories GroupBlog 330

TTM main | What's new on TTM? | GB Archive


August 29 2011 at 16:10:59
Name: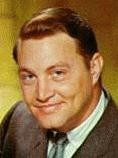 Jim Ruddle
Topic: Wire recreation
Comments: I did wire report play by play at KSEK, "The Keystone of SouthEast Kansas," in Pittsburg, in 1950.The local team was a St. Louis Browns farm squad.

Crowd noise was on a 33 1/3 disc and the volume was cranked up for excitement.

Gordon McLendon was the master of the art with the Liberty Network. An amazing talent.

---

August 27 2011 at 18:53:46
Name: David Bagsby
Topic: Eldar
Comments: Piano virtuoso Eldar Djangirov will be at the Jazz Hall of Fame 9/4 as part of Jazzfest.

---

August 25 2011 at 19:30:51
Name: Janis Deck
Topic: Bob Markley & Oklahoma Bandstand
Email: janis.deck@gmail.com
Comments: I am looking for information about a family member Bob Robert Markley. He attended Cental High and graduated in 1953. He went on to college at OU and later emceed a KOCO-TV show called Oklahoma Bandstand in 1958/59. Any information would be greatly appreciated.

---

August 22 2011 at 13:55:49
Name: Scott Linder
Topic: Wire recreation
Comments: Mr. Webmaster, your recent post reminded me of the many Tulsa Oilers games that I mixed at KVOO. Mack Creager and Jack Campbell were the talent, and the out-of-town games were done by "wire recreation".

Mack and Jack were in that nice little KVOO studio across from master control. Both worked on Western Electric 639B mics and Brush headphones. The game was sent on Telex by a person watching watching it, and Mack or Jack would rip and read the telex with some revisions during spot breaks.

I added recorded nat sound that me and engineer Jack Moore recorded at Oiler Park during home games. KVOO engineer Les Nichols build a great "bat crack" box that Mack or Jack could use, as needed.

This method worked very well, and sounded fine on the air, due mostly to the talents of the announcers.

So, have any other TTVM folks worked on wire recreation?

---

August 22 2011 at 11:47:28
Name: Mike Bruchas
Topic: "Live" TV ads
Comments: Not quite Mack Creager dashing from the news set to do a live boat spot during the news...

Having Tulsa live commercial flashbacks from the 70s - LeafGuard is doing "folksy" live or live-look spots on WGN-TV's noon newscast. Talent is "directing from the floor" and giving camera direction. Seems to be in every break. What is old becomes the new... jeez.

---

August 22 2011 at 10:39:10
Name: HP
Topic: Looboyles
Comments: My mother worked at Looboyles until the owner died and his widow sold it off in the 80's. She loved working there and was very sad when it closed.

---

August 22 2011 at 01:57:29
Name: Gene Savage
Topic: 14K For A Day 2011
Email: inbox at black light radio dot com
Comments: A quick reminder to those who are interested that we'll again air our "14K For A Day" tribute to Mel Meyers, Dave Michaels, Bo Chase, and the whole K-Crew from KELI-AM 1430 & KELI-FM 92.1 this Tuesday, August 23rd, from midnight to midnight central time.

This year's show will featured expanded interviews with the staff who worked to make 14K & 92K happen in Tulsa from August of 1983 to August of 1985, plus mostly unscoped airchecks of the station. Listen in & read more details at http://BlackLightRadio.com

---

August 20 2011 at 21:13:02
Name: Joe
Topic: Consumers Gas Stations
Email: aa5drvr@gmail.com
Comments: I know a little bit about Consumers. The company was owned by a Tulsa named John Barbre. He was succeeded by his son Bob. John Barbre also owned Looboyle. That wasn't a person's name, just "Lube-oil". There were numerous stations in Tulsa a few in several in AR, KS, all the way to IL.
Barbre was also involved in real estate and possibly a small drilling company. He at one time owned the office building at about 13th and Harvard just north of where McDonald's is today.

In the 70s he bought and operated Pennant Avition at Tulsa International which was one of the premier FBOs in Tulsa at the time. Quite a few companies kept their aircraft hangared there including Parker Drilling, Crane Carrier and John F. Lawhon (Aero Commander Jet). Quite a few well known people came through Pennant. Kenny Rogers when he was on his hot streak, Arnold Palmer, Doobies. Ironically, Sam Walton was a regular customer coming in with Ol' Roy as copilot.

Looboyle had 2 other stores in Tulsa, Southroads and east on 21st. They also had a store on what was then the corner of Hwy 71 and Hwy 33 in Springdale, AR. This was when Wal-Mart was still a smaller company and was seen mainly in smaller towns. Looboyle/Consumers had their corporate offices in the Court Arcade building at 6th and Boulder downtown.

---

August 20 2011 at 14:52:35
Name: David Bagsby
Topic: Review
Comments: Not to horn in on Mr. Chew's turf, but the new Planet of the Apes flick is pretty cool.

---

August 20 2011 at 07:20:37
Name: Webmaster
Topic: Twin to open in 2012
Comments:

From the Tulsa World today: "Admiral Twin Drive-in reopening delayed until 2012"
---

August 19 2011 at 07:16:05
Name: Erick
Topic: IHOP
Comments: Interestingly enough, the old IHOP building on 21st across from Utica Square is also currently occupied by Goldie's.

---

August 18 2011 at 18:48:10
Name: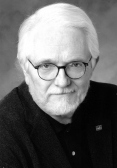 Gary Chew
Topic: Roberto Redford
Email: Northeast of Eden
Comments: One of my very first film reviews on the hour-long "KOTV Evening News w/Clayton Vaughn" was Redford in "The Candidate." Good movie, with Peter Boyle in it, too. I think Boyle played Redford's character's handler in the campaign the neophyte was running in.
The message still has legs, today... maybe even longer ones. HB RR. GC

---

August 18 2011 at 17:02:40
Name: Mike Bruchas
Topic: The way we were
Comments: Happy 75th birthday to Robert Redford.

Remember seeing BUTCH AND SUNDANCE at the Boman Twin so long ago.

---

August 18 2011 at 16:31:59
Name: Jim Cripps
Topic: IHOP'd and Fell Down the Lane
Email: jimcripps by yahoo.com
Comments: Ah, I did think twice after posting that, thinking maybe it was a Denny's at one time. I did go there a few times, and even walked up to the area across the street from there with a friend, when I wanted to follow a stream upwards, to find its source. Apparently, water came out from under the street, and quite possibly from said restaurant.

On another note, Yale Bowl is being bandied about, and I last heard of its giant neon pin years ago. I was looking for pics, but can't seem to find any, anywhere on the Net.

---

August 18 2011 at 15:12:12
Name: Erick
Topic: Sambo's
Comments: Stacy! You rock.

I recognized similarities between the signposts at both locations, and wondered if there was a connection.

Thank you!

---

August 18 2011 at 13:57:27
Name: Stacy Richardson
Topic: Goldie's on 31st
Email: stacyrt aht usa daht net
Comments: IHOP once had a location across the street from Utica Square on 21st, but never on 31st, to my knowledge.

The barn-like structure now occupied by Goldie's was once an outpost of the old "Sambo's" chain. Sambo's was rather like Denny's. Another old Sambo's building is located on S. Peoria at 52nd-ish, on the east side of the street.

---

August 18 2011 at 11:49:52
Name: Robert Jernigan Jr. via email to webmaster
Topic: Sad news
Email: rjernigan356 at gmail dot com
Comments: Dear Friends,

My name is Robert Jernigan Jr. I wanted to let you all know that my father (who played Captain Ben on KTUL-TV) passed away yesterday evening. He was, according to his wishes, at home, surrounded by children and grandchildren.

I apologize for the unorthodox method of communicating this news, however, I am unable to find phone numbers for many of you that I know were important figures in his life. So, I thought I may be able to get contact information out of his computer. I pray that you check your e-mail in time. Unfortunately, many of you have only email addresses listed in his contacts page.

We will be working with Bill Merritt Funeral Service in on NW 39th Street in Bethany, Ok. Our preliminary meeting is with them today at 2:00 p.m.

---

August 18 2011 at 11:46:27
Name: Karl H.
Topic: Consumer`s Oil
Comments: First time to log on here. Wondering if there is any info on the now defunct Consumer's Oil Service Stations that were based in Tulsa.

Also found a deceased schoolmate of mine on this website. His posting on here was back in 2001.... his name was Rod Stites. I knew him at a private school in Ponca City, had communicated with him a short time before his passing and did not realize he may have had a health issue? But nevertheless, I was shocked and saddened to hear of his passing.



A bit about the Consumers that was on the SW corner of 11th & Sheridan in GroupBlog 241.

Photos from the Beryl Ford collection: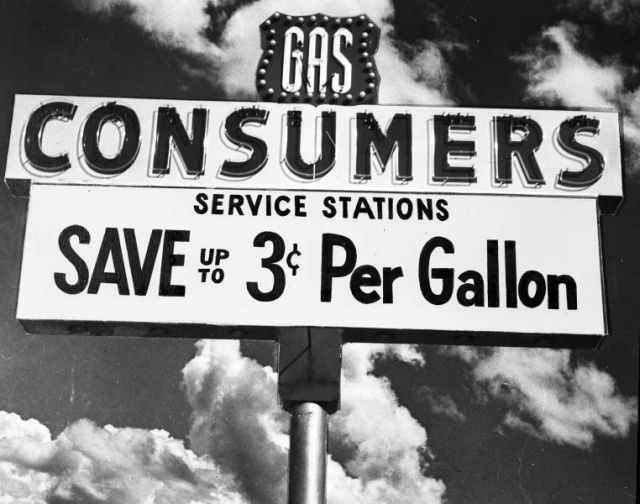 Advertising photograph of Consumers Service Station signage on February 2, 1961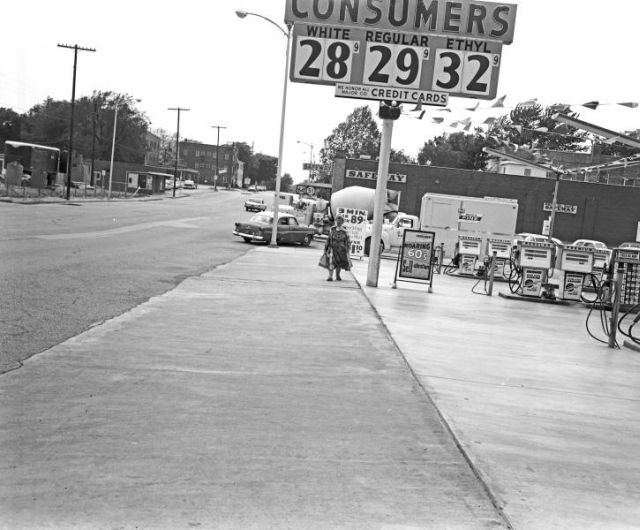 Above and below: Consumers Service Station at West 3rd Street and Elwood on May 6, 1965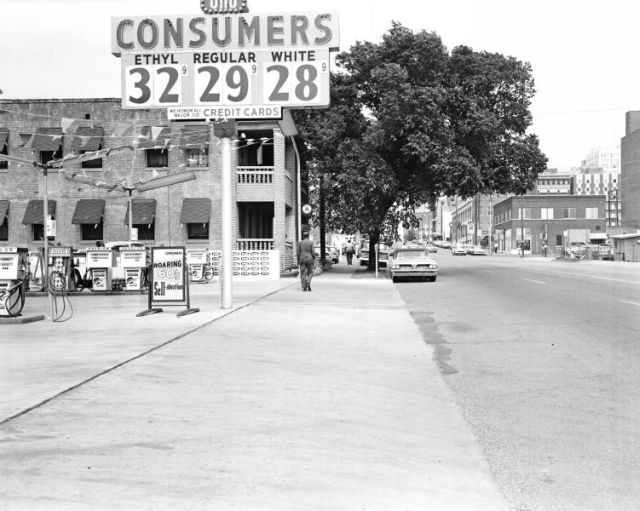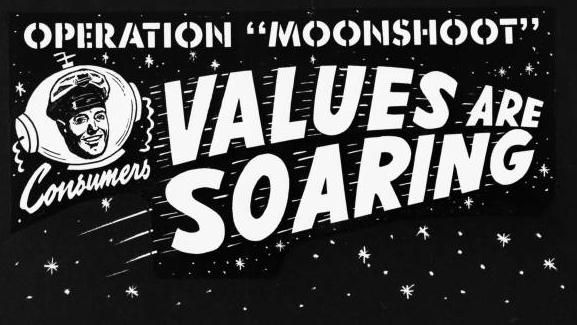 TV ad by DeFelice Advertising Agency. 03/29/1960


All photos courtesy of Beryl Ford Collection/Rotary Club of Tulsa,
Tulsa City-County Library and the Tulsa Historical Society
---

August 18 2011 at 00:52:20
Name: Jim Cripps
Topic: Pancakes and Disc Brakes
Email: jimcripps near yahoo.com
Comments: Erick, I do believe that location was the older International House of Pancakes, back when those restaurants had the orange signs. Went there a few times. In fact, I think the one across from Utica Square was a smaller, more compact version.

I don't think I saw any of those safety films, but I did see one about bus safety, with supposed 're-enactments' of accidents, while attending Patrick Henry.

Greg, thanks for Doc Nelson's name!

---

August 17 2011 at 16:19:59
Name: Scott Linder
Topic: Signal 30, etc
Comments: Lazzaro, thanks for your driver's ed things. As I recall, the 16mm machines that screened these films at Central and Rogers High Schools back in the 50's were most likely Bell and Howell models 200,or later.

Of course, the beautiful Model 365 was the best...sweet.

OK... I'll be quiet.

---

August 17 2011 at 14:17:47
Name: Lazzaro
Topic: Signal 30
Comments: "'Signal 30' and 'Wheels of Tragedy' were the most popular in the Tulsa Public Schools library. We screened them so often that we knew them them by heart, and just when the driver's ed students would turn away or sometimes run to the restroom."

YouTube is a constant wonder: Signal 30 / Wheels of Tragedy

When I viewed it at Central a female classmate slumped from her desk - out cold.

---

August 17 2011 at 13:36:07
Name: Erick
Topic: Help
Comments: A question has come up, and I knew this was the place to go.

There is a Goldie's restaurant on 31st just west of Yale (at Sandusky). It's a fairly large place with a barn-style roof. Anyone know what this was before Goldie's began serving their delicious hamburgers inside?




4401 E 31st St
---

August 16 2011 at 22:26:12
Name: Lazzaro
Topic: August 16th
Comments: I was on the grounds of Philbrook with my co-worker George when the news of Elvis' death cracked the world open. Upon hearing the news, George looked at all of us and said 'I've got to go Memphis'. And he did just that, walking off the job and made a beeline to Graceland. I've always been impressed by that. There was no question.

The Mrs. and I watch 'Finding Graceland' most anniversaries and we did so tonight. I like that movie. Especially on the 16th. Recommend it.

---

August 16 2011 at 14:50:09
Name: Mike Bruchas
Topic: I'm all shook up
Comments: Elvis! died on this date in 1977. He was 42.



Elvis had a hit going with "Way Down" at the time of his death. I remember hearing the bad news on the office radio at Horton Supply (same location as Fine Airport Parking today).

From our vantage point across from McDonnell-Douglas, we got to see the space shuttle prototype, Enterprise, when it made a stop in Tulsa.
---

August 16 2011 at 14:30:24
Name: David Bagsby
Topic: Drivers Ed
Comments: Signal 30....Signal 31....whatever it takes.

---

August 16 2011 at 14:21:46
Name: Scott Linder
Topic: Those driver's ed films
Comments: Ah, yes... those gruesome driver's ed films! Corky and I loved showing them when we were "AV Guys" back in Tulsa high schools; he at Central and me at Rogers.

"Signal 30" and "Wheels of Tragedy" were the most popular in the Tulsa Public Schools library. We screened them so often that we knew them them by heart, and just when the driver's ed students would turn away or sometimes run to the restroom.

I haven't thought of these films for years. Thanks to our Webmaster for the reminder!!!

---

August 16 2011 at 13:13:06
Name: Webmaster
Topic: Signal 30
Comments:

I was just watching the 1948 film noir "The Naked City" on Netflix (ten years later, it became a TV series with a great musical theme). When I heard the police term "Signal 22", I was reminded of the infamous and gruesome driver's education film, "Signal 30" (meaning D.O.A.). I heard about it secondhand ad nauseam at East Central High School, but must have been absent the day it was shown. Good thing; I have a weak stomach.
---

August 16 2011 at 07:03:48
Name: Sonny Hollingshead
Topic: Court Newkirk
Email:
Comments: Court Newkirk was the Sports Director at KGCT Channel 41 when we did "41 Live" news from Tulsa's downtown Main Mall. I have not seen him since, but a Google search turned up this:

http://www.linkedin.com/pub/court-newkirk/8/788/809

---

August 12 2011 at 16:31:57
Name: Kenneth
Topic: Cronkite
Comments: Along the same line. Walter Cronkite worked in Oklahoma city for a time. In his biography he talks about broadcasting TU/OU games from Skelly Stadium. Wow! Walter Cronkite at Skelly Stadium?

---

August 11 2011 at 17:28:11
Name: Chuck Fullhart
Topic: OU Football/ Curt Gowdy/Court Nerkirk
Email: @endof theopavementjustkeepdrivingtillroadends.com
Comments: I was surprised to read Mike Dean's finding on Hal O'Halloran being the voice of the OU network in the early 50s, but even more surprised to see that John Doremus was analyst.
Goes to show what versatility can do if you want to eat.

Mike also mentioned a guy that I hadn't thought of in years, Court Newkirk. We were all pre-initiates to the Brotherhood of the Golden Transmitter during sometime back in the mists of time at OSU during the early 70s.

Anybody know where Court is today?

---

August 11 2011 at 14:28:27
Name: Mike Miller
Topic: Don Chandler
Comments: Another old friend has passed away. I was saddened to read of the death of former Green Bay Packers kicker Don Chandler. He became friends with some of the Tulsa TV personalities (KOTV) out at the Tulsa Athletic Club off 51st near Yale if memory serves. Played a lot of handball with Don.

I believe that club (perhaps with a different name) burned down a few years ago.

---

August 10 2011 at 13:42:44
Name: Gary Chew
Topic: Neil
Comments: Sorry to hear about Neil, Sonny. A good guy. I was connected to him in several ways: KOTV, KWGS, OETA and was a good friend of his son, and KOTV cameraman, Larry Willits. Anybody know where Larry is, these days?
---

August 10 2011 at 07:39:49
Name: Sonny Hollingshead
Topic: KOTV Engineer Neil Willits Obit
Comments: From the Tulsa World:


"Neil passed away on Saturday, August 6, 2011 at the age of 89. He graduated Central High in 1939 and attended Oklahoma University. He served in the U.S. Navy. After graduating from Spartan School of Radio, he was an Instructor there three years. He was one of the original KOTV engineers who put the station on the air in 1949 and also an employee of KOED. Neil retired from KOTV as an Engineer. He taught TV courses at University of Tulsa."

Photo of Ed Dumit and Neil Willits at the KOTV 50th anniversary, 11/27/1999. (courtesy of Rex Daugherty)
---

August 09 2011 at 14:26:24
Name: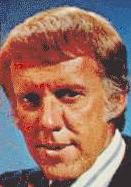 Lee Woodward
Topic: Kelli O'Hara
Email: DeMoat.com
Comments: Jim,

Funny you should mention Kelli O'Hara. I was about to watch a recording of the "South Pacific" revival that I recorded off PBS sometime back in which she played Nellie Forbush to the Met Opera's Paulo Szot.

I knew of Kelli but had never seen her perform until she came back to Oklahoma City to perform in an anniversary performance for OETA. She is quite good.

She studied with Florence Birdwell at Oklahoma City College. Ms. Birdwell also taught Kristin Chenoweth. She may also have taught Leona Mitchell of the Met (Enid, OK.)

There's another Broadway Singer named Rebecca Luker who is outstanding, even though not from Okieland. If you ever get a chance to see her, don't miss her. She's on YouTube and I'm sure Kelli must be too. Not to mention Senator Tom Coburn's Daughter Sarah, who is an extraordinary lyric soprano of some renown.

They all leave Oklahoma because it's too damn hot.

---

August 09 2011 at 14:08:00
Name: Michael Dean (via emails to webmaster)
Topic: OU football announcers / Curt Gowdy
Comments: I was researching OU football announcers over the years and to my surprise, this is what I found for the years 1954 to 1957. These were in regular ads WKY Radio ran in the Saturday Oklahomans on football Saturdays. I knew Hal did some OU football, but until I started the research, I didn't know when.

And I had no idea that John Doremus was the analyst for two years.

I'm starting my 21st year as producer/engineer/announcer on the Sooner Network (part time job) in addition to working for the Oklahoma History Society fulltime.

1954 - Hal O'Halloran and Tom Paxton (WKY Radio Texaco)
1955 - Hal O'Halloran and Marty Reeves (WKY Radio Texaco)
1956 - Hal O'Halloran and John Doremus (WKY Radio Texaco)
1957 - Bill Bryan and John Doremus (WKY Radio Texaco)

Also:

For years one of my best friends, Court Newkirk (he and I were roommates in the early 1970s) told me a story about Curt Gowdy. Court was from Enid, and after working in radio in Tulsa and McAlester with me returned to Enid to work for Allen Page, owner of KGWA. This was 1978-1979. Court told me that two or three times a year, Curt Gowdy would show up at KGWA and he and Allen would spend a couple of days hunting or fishing or just visiting. I could not figure out the connection. I knew that Allen Page had been the announcer for the Page Dairy Show in Tulsa and that was how he got the name "Page" but that wouldn't connect him to Curt Gowdy.

Until I ran across some old radio station listings... and discovered that Allen Page (he was Page by then) worked at KOMA in Oklahoma City at the same time Curt Gowdy was the Sports Director there. That was the missing link in the story of Allen Page and Curt Gowdy.

And another side note: Allen Page was really Allen Pratt, but he had to use Page while working as the announcer on the Page Dairy Show. His brother Bob Pratt was the long time General Manager of KGGF in Coffeyville, KS.

---

August 09 2011 at 11:52:01
Name: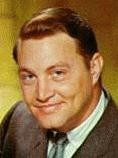 Jim Ruddle
Topic: OK singer in NYC
Comments: There's a talented young woman in New York who is universally acclaimed as a singer and who has starred in at least three Broadway productions. She was born in Tulsa, but grew up in Edmond. Does anyone know about her?

Her name is Kelli O'Hara and I'll be seeing her in an outdoor concert in September.

---

August 08 2011 at 15:20:42
Name: Mitch Gray
Topic: Missle Aanyus
Email: North Of You
Comments: Happy belated birthday to Mr Linder! Thanks for all your contributions. I get a new brain crevasse each time you post.

A fellow who used the moniker "Captain Wright" flew the chopper for KVOO (Circa 1988-1993). I don't know much about him except the time he told me " If ya wanna learn to fly one of these ya gotta learn to stand on a basketball first".

Made sense to me. Let's see...was it pull the collective, twist the throttle, mash the rudder, hold your breath just so...

Seems like Neal Kennedy enjoyed always being stuck in traffic somewhere.

---

August 07 2011 at 23:17:18
Name: Greg
Topic: Dentist in helicopter
Comments: That was Doc Nelson, who did traffic reports on KRMG many years ago!

---

August 07 2011 at 17:57:13
Name: Jim Cripps
Topic: Birthdays and Traffic Reports
Email: jimcripps (near) yahoo.com
Comments: Happy birthday, you two! Well, happy birthday to Scott Linder, at least!

On another note, what was the name of the dentist that flew his helicopter around to do traffic reports (aka, 'Doc')? And, what station(s) was he on? Things are really blowing up on the "You Know You're From Tulsa If..." Facebook page, and this struck us an important history.

---

August 06 2011 at 23:49:29
Name: Gary Chew
Topic: A House Not So Pretty
Comments: Back @ Senor Cummins:

Si, I remember all those cans of doggie food being discovered. I think that was about the time I stopped taking repasts at Patio del Perros. Con Mucho Disgusto, Amigo Jon.

---

August 06 2011 at 15:12:27
Name: Lazzaro
Topic: 08.06.2011
Comments: Happy Birthday Mr. Linder! I hope to see many more rambling posts from you.

---

August 06 2011 at 13:43:55
Name: Scott Linder
Topic: Happy Birthday... Lucy!
Comments: I thought that it would be nice to say "Happy Birthday" to Lucille Ball who would have celebrated her 100th birthday today on August 6th, 2011. All of us know what she contributed to television. Happy Birthday, Lucy!

Today is my birthday, too. I thought that it might be a good time to say "thank you" to all of the TTVM folks who have taken the time to pay attention to my various ramblings over the years. All of you have been very kind.

---

August 06 2011 at 01:30:55
Name: Jon Cummins
Topic: Casa "Fido" Bonita
Comments: remember the front page spread on finding canned dog food in storage there in the 70s? I remember two Doberman kept in the fenced addition joining the NW corner of the building. Seems the big question the Health Dept had was the enormous amount of cases for only two dogs. Anyone remember the story or the outcome. Seemed to just fade away like my mind does sometimes.

---

August 05 2011 at 09:02:47
Name: Joe
Topic: Casa Bonita
Comments: The past few times I've driven by Casa Bonita, there wasn't a car to be seen in the parking lot. Is it closed down yet again?

---

August 05 2011 at 07:02:59
Name: Webmaster
Topic: Previous GroupBlog link
Comments:
Archived GroupBlog 329.
---
Back to Tulsa TV Memories main page