Tulsa TV Memories GroupBlog 272

TTM main | What's new on TTM? | GB Archive





September 04 2008 at 22:55:10
Name: Webmaster
Topic: High Flight
Comments:

By way of Boing Boing, here is the original 1960s version of "High Flight", seen at sign-off time every day.
---

September 03 2008 at 14:52:33
Name: Mike Bruchas
Topic: Ike Pappas
Comments: Add former CBS newsman Ike Pappas to the departed list. I believe that Bob Schieffer had it right when he said Pappas was from WNEW in New York. When he was in Dallas trying to get a comment from Lee Harvey Oswald, Oswald was shot by Jack Ruby.

The AP obit on Pappas is not quite correct. After being downsized from the CBS DC bureau, he did work for PBS and syndicated outfits via his Ike Pappas Productions. He found a lot of work playing himself in DC-filmed movies.

---

September 03 2008 at 14:22:04
Name: Steve Todoroff
Topic: Joe Welling
Email: info(at)preservemusic(dott)org
Comments: I just heard today that Joe Welling passed away in Houston on Aug. 24.

I first met Joe when we both lived in Tulsa and I interviewed him for my Leon Russell bio. Joe went to Will Rogers High School w/ Leon, David Gates and Anita Bryant, and played horn w/ Gates & Russell in the Rogers Dance Band. He also worked w/ Leon out in L.A. in the Sixties on a few projects.

I believe Joe produced G.Ailard's Mazeppa 45 single ("Scope Them Turkeys Out") back in the early Seventies w/ his band, The Natural Brass.

He was a prince of a guy, and had recently invited several of us to a Memorial Day Family Reunion near Houston and had old pal Leon Russell for entertainment. Services for Joe will be this Friday in Houston, however I read where they are planning to have a service in Tulsa the latter part of September.

Here's Joe's obituary from the Houston Chronicle.
And from the Tulsa World, 9/4/08: "Market researcher, TU alumni exec dies".
---

September 02 2008 at 16:35:44
Name: Dennis McAtee
Topic: Don LaFontaine and Jerry Reed
Comments: Sad to report the loss of two great but very different voices on September 1, 2008: Don LaFontaine, the Movie Trailer Guy, and singer-songwriter-picker-actor Jerry Reed.
---

September 02 2008 at 16:23:58
Name: Steve Bagsby
Topic: Scottish Rite Bldg.
Comments: I work in Skyline East I and also wondered what was going on with that building. Played some dances in there, and the dining room alone is big enough to park a large aircraft!

On another note, I also like the format on KRVT. The ocassional St. Louis Cardinals game is a nice treat. For those who miss the big band and pop format, that's moved down the dial to (I think) AM 1570.

---

September 02 2008 at 15:37:13
Name: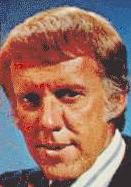 Lee Woodward
Topic: Oral Roberts Ministries
Email: BOKCastleDotNom
Comments: Some months ago, whilst riding my recumbent by the Akdar Shrine Theater, the one on the access road between Yale and Sheridan, I noticed that the people who had bought the place had a trailer parked out front that had a sign reading "Faith Ministries." I thought that odd as I had heard someone was planning on making it into a large entertainment venue.

Then a week ago, I rode by again and there's a small sign reading; "Oral Roberts Ministries-Delivery." So, since Richard and Lindsey are the only ones left to keep the TV Ministry going, I will assume that this is their new gig since being shown the door at ORU? I would also assume that the AAA production studios at ORU would no longer be available as it is part of ORU facilities?

I know, I know, What does assume mean? It makes an ASS out of U and ME.

---

September 02 2008 at 14:30:58
Name: Mike P
Topic: Old time radio
Email: msjanparsons@wmconnect.com
Comments: "What a revoltin' development this is" was erroneously credited to Jimmy Durante, but was the catch-phrase of Chester A. Riley on "The Life of Riley".

---

September 01 2008 at 20:30:46
Name: Rick Brashear
Topic: AM Radio
Comments: When I was about 10 I bought a pocket transistor radio at Oertle's. It was a black cased Sony with a gold front. Inside was the number 007 on some part. I just knew it had to be a James Bond radio, most likely related to Goldfinger.

I carried that radio around for years listening mostly to KELi. I remember all of those great tunes in the '60s. The R&Bs/Motown really took hold, along with many others. "Brown Eyed Girl" always takes me back to a specific moment.

In the summer, a Mexican station in Monterey would come in late at night, clear as a bell. It was like I had my own mini-shortwave radio, but one way. I guess the high broadcast wattage and atmospheric skipping made it come in so clear.

Years later, I sent that radio to a friend of mine who was in the Navy and stationed in Naples, Italy. Then he told me they only had FM in Europe. Oh well, I got my use out of it.

---

September 01 2008 at 12:00:08
Name: Randy Brumley (via email)
Topic: KRVT-AM
Comments: Anyone been listening to KRVT?

When I was a kid, transistor radios were prevalent. You can't say we didn't enjoy them as much or even more than we do our iPods today.

In the summer of 1971 I turned 13 years old. That summer I rode my new 10-speed Schwinn Varsity bicycle 1300 miles. Most of those miles I had a huge 12-transistor radio strapped to the frame. I don't know how I talked my dad into letting me use it but he did and I rode all over this town daily, listening to KAKC and KELi.

When stereo swept the nation in the seventies, we forsook AM radio for "high fidelity" stereo FM never looking back. But if a song has soul and heart it sounds good no matter how you hear it. Remember being moved by the music you listened to on your mono earphone? In fact, to my ears, music on AM radio sounds "meatier" compared to the thin sounds of homogenized FM.

I started listening to KRVT in the mornings in my quest to find something to entertain me and monitor my time in the morning before work. I was pleasantly surprised at the song selections that intrigued me. Case in point: the last time I heard Bryan Hyland "Gypsy Woman" may have been a self-recorded version on my Concord Reverse-a-Track reel-to-reel at the age of ten.

KRVT-AM 1270 radio really does play songs I grew up with (and earlier.) I listen to Stan every morning and the music he plays makes me smile. It's not just the music but the memories and Stan has a knack for bringing them around. With topics ranging from old TV shows like Captain Kangaroo to multifarious memories of Tulsa. The memories run deep of the fortunate life I've had growing up in Tulsa in such a great era. Callers are encouraged and often supply stories and badinage that tickle me. Joe Riddle keeps it going in the afternoon without missing a beat and Gene Savage is the late afternoon slot. All the hosts are broadcast veterans, have a great sense of humor and love what they do. I also like the touch of reverb that sweetens the sound.

KRVT is radio the way it used to be, only better because the playlist is broader - including great music from the 50s to the early 80s. Think of a song - any song - call them up and I'll bet they'll have it and play it for you in a matter of minutes! If they don't have it Stan will probably go online and find it. This is true interactive LOCAL radio. The alternative to vexing and futile political talk and mind-numbing playlists.

---

August 31 2008 at 21:31:36
Name: Jeff
Topic: Hurricane
Email: twoidhdatgmaildotcom
Comments: And WWL.com has a great web broadcast that is live and really interesting listening.

---

August 31 2008 at 20:03:12
Name: Mike Bruchas
Topic: Gustav
Comments: If you are inclined, go to NOLA.com to see great hurricane coverage.

---

August 30 2008 at 21:02:41
Name: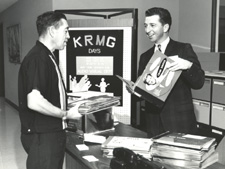 Chuck Adams
Topic: Tulsa Media Icons
Email: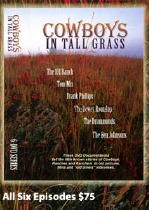 cavaky@msn.com
Comments: Congratulations to the new Tulsa Media Icons and especially my old KRMG General Manager and mentor Ken Greenwood. It's a well-deserved award.

Ken also recently helped produce, write and narrate an excellent six-part DVD Documentary called "Cowboys in Tall Grass". It may have been on your local PBS station. I've got my copy and it's a great addition to my DVD collection.


---

August 30 2008 at 17:37:57
Name: roy lee
Topic: Tree-cutting as entertainment
Email: royleeshouse@gmail.com
Comments: I know one of the cast members who is a regular at my neighborhood bar. He's a hilarious and fun fellow, but when he asked me what I thought of his show, he got a little miffed at me. I told him after hearing chainsaws all around my neighborhood all winter long, that's the last thing I want to see or hear.

I guess reality shows don't grab me to begin with. Especially bounty hunting and drug interventions. Oh, and the home lives of rock stars. Maybe I'm missing something...

---

August 28 2008 at 18:30:26
Name: Erick
Topic: Nosak Raw
Comments: I've actually watched Nosak Raw several times over the past few months, but I can only handle so much of Paul Nosak myself. The way he treats his crew, and the way some of his crew do their job, doesn't exactly make he eager to hire their services.

However, I do agree that it is a very entertaining show (or about as entertaining as a show about tree cutting can be).

It airs on KOTV late, but airs on KQCW on Sunday afternoons, I believe.

---

August 27 2008 at 07:40:27
Name: Webmaster
Topic: Tulsa Media Icons recognized tonight
Comments:

Tulsa Press Club honors Ken Greenwood, Tom Goodgame & Mary Hargrove as Tulsa Media Icons at 6:30 pm, 8/27 at 415 S. Boston. 583-7737. More info at the link.

8/28: I made it out to the event. Should have some photos out here within a day or so

8/29: From the Photo/video briefcase: photos from the Tulsa Media Icons event. More to come.
---

August 26 2008 at 21:10:38
Name: Mike Bruchas
Topic: Pete Abrams
Comments: Had just e-mailed with him last week.

He was to take and install a Hammond organ at a new music recording lab in Mebane, NC. Earlier this year - he had talked about moving there.

Oh, man. Last Spring (2007) he had been in DC when I was there and we went out and ate. He was working on the Verizon contract for Miranda electronics.

When I was in Tulsa 2 weeks ago - I told Tommy Roberts that Pete's old rental on the TU campus was long gone and I bet that Pete would not have recognized the neighborhood....

I will truly miss him....
Tulsa World Peter D. Abrams obituary

Pete Abrams checks out a results terminal circa 1976. Photo courtesy of Mike Bruchas
---

August 26 2008 at 12:48:43
Name: Patrick Bryant
Topic: Peter Abrams - R.I.P.
Comments: I just learned of the passing of Pete Abrams. Pete spent years at KTUL, KOKI and with the Challenger remote crew. His wife, Linda, had died unexpectedly just 2 years ago, and I know he felt the loss deeply. Peter and I were both members of a music-oriented message board, and I considered him to be a friend.

(Just an update: those wishing to know about funeral arrangements, etc. can email papajohn444 aht sbcglobal daht net)

Here's a cross-post from yet another forum with more details:

-----

This is to let all those who knew him, that Peter Abrams, my brother, passed away this week, at the age of 54, at his home in Jacksonville FLA, apparently of natural causes. He lived alone, and had no immediate family close by, and we have no way or ascertaining who he was communicating with, though I know he was a contributor here. He was a huge Hammond Bee-Tree aficionado and collector, and we just want to contact his circle of friends to let them know of his passing.

I hope to use this as a temporary source of information about whatever memorials and services may be scheduled. At present, the arrangements are still pending.

I will be happy to communicate with anyone who cares to share their thoughts with our family. He may have lived alone, but he will leave a huge empty hole for those who knew him.

Thank you for being his friends and co-conspirators in the joys of the Hammond. He worshipped at its altar daily.

John Abrams



Webmaster: I'm very sad to hear the news about Peter Dawson Abrams. He contributed much to this site. He once sent me two live Joey DeFrancesco CDs, and also turned me on to jazz organist Tony Monaco. I got to meet him when he came back to Tulsa for a get-together with his old friends a few years ago. Our deepest sympathies to the Abrams family and friends.

PDA's own thoughts from GB 68 (1/5/2001) on the passing of Gene Tincher are worth reading today.

8/28: I added a YouTube video to the link just above. Here's the link to the memorial thread for Peter.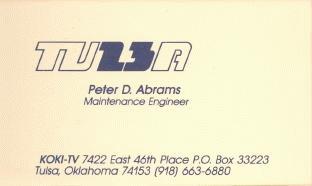 ---

August 24 2008 at 22:24:04
Name: Rick Brashear
Topic: Scrap metal drives
Comments: Frank Morrow's mentioning of England not utilizing the scrap metal reminded me of another British WWII metal scam.

After the Dunkirk debacle, Winston Churchill appealed to the American public to send whatever guns they had. Many Americans, including police departments, sent thousands of firearms at no charge to England. Some were expensive Thompson submachine guns that few police departments could ill afford to just give away. Some were from typical Americans who might have two guns and wanted to help.

Churchill then ordered those guns be buried in the countryside somewhere and he didn't want to know where. He told the aid he just wanted to see if the American public would support England. Somewhere in England today, those donated firearms are rusted pieces of junk having served absolutely no purpose. Why didn't Churchill just ask the Germans for some guns? I'm sure they would have delivered them to him personally.

---

August 24 2008 at 22:13:20
Name: Mike Bruchas
Topic: Guy Atchley
Comments: Guy turned another year older the other day and his grandson turned 1 a day or so later. Guy is working on an AZ photography website which he hopes to launch later this year. Told him that when I was in Sapulpa 2 weeks ago, I could not find his former house.

---

August 24 2008 at 17:29:50
Name: Frank Morrow
Topic: Scrap metal drive
Email: frank.morrow@coxdot net
Comments: Jim Ruddle's experience with a WWII scrap drive was almost identical to mine, but only about 1,000 miles away. When I was in Augusta, Georgia, during the war, our grade school had a scrap drive, with a prize to be given to the class that provided the most scrap.

When the big day came, I arrived at school to see a huge, almost two-story pile of metal on the playground. I was wondering which class had won when a truck arrived carrying two, old car bodies that had been rusting away in a junk yard that was owned by a boy from our class. Needless to say, our class won the prize.

We never questioned what was done with the metal donations. It was not until about fifty years later that I learned that England had the same scrap drives, but that Churchill didn't admit until after the war that the country had no way of turning the metal into anything useful. The Prime Minister said that the whole thing was just a morale stunt to make the people feel that they were contributing to the war effort.

I have never heard if the same were true for the United States.
---

August 20 2008 at 00:53:43
Name: Webmaster
Topic: "1900 Yesterday"
Comments:

(Quite a coincidence: when I clicked to post this item, the four digit security verification number I had to enter was "1971"---the year this song was a hit.)

The song is "1900 Yesterday" by Liz Damon and the Orient Express. It was the only national hit for this Hawaii-based group, but one that stays with many who hear it. It's timeless.

"1900 Yesterday" was out of time in another way. The 1971 release date might have been a little late for it, culturally, with those smooth, loungy vocals, horns and delightful xylophone fills. Even so, it caught the fancy of the public enough to chart at #33.

I read here that Liz Damon was working in Las Vegas at the Westward Ho (Wikipedia) as casino host and entertainment director as of 2001. I stayed at the "Ho" in 1997, so I may have been in the same building with the singer of this haunting tune!

It's the first song in podcast #4 at Derrick Bostrum's Your Favorite Little Podcast: Light pop, kitsch, easy listening and oddball classics.
Where's the love
That we knew, is it gone
Or have you thrown it away
While the joy that we shared
I feel sure is not here anymore

Like smoke from a cigarette
Dreams that you soon forget
It's fading away
And it's 1900 yesterday

I thought you
Felt the same, tell me who
Who's to blame
The broken heart you've given me
All the hurt and misery
Where'd I go wrong

Like smoke from a cigarette
Dreams that you soon forget
And night has no day
And it's 1900 yesterday
Added 8/22: Evidently, I have a weakness for jazzy 60s-ish pop with a female vocalist and xylophone about this time of the year. Check out "Summer Sun" by Koop in GB 252.

Added 11/8: I talked with my brother, Alan Ransom, on the phone today. He hadn't heard this song before. As an excellent bass player himself, he noted that the bassist on this tune was mightily inspired by Motown's James Jamerson (Wikipedia). In fact, he wondered if the bassist was none other than Jamerson. Maybe we will ultimately get some clarification on this point.
---

August 19 2008 at 17:46:59
Name: JB
Topic: Smothers Brothers & Dick Cheney
Comments: Anyone remember these guys? They still got it - I just posted this from a show of theirs I caught in Idaho a couple weeks ago.

You gotta hand it to these guys. Even in a crowd of Republicans, they still brought their good-natured game. (Sorry for the shakey cam - I was back a bit and laughing)



---

August 18 2008 at 01:35:41
Name: Webmaster
Topic: Local TV show review: "Nosak Raw"
Comments:

I just watched a unique reality program on Channel 6: "Nosak Raw". It's locally produced by Paul Nosak, a Tulsa tree service owner. It's about---tree service.

In this episode, Mr. Nosak barked orders at his motley crew to drop several trees with a chainsaw, in order to get at a badly split tree resting on power lines and a couple of houses. Rootsy rock music played while a feisty, wheelie-popping lift removed debris. This is tree-trimmin' with a 'tude.

But why stick around reading this when you can go directly to the Nosak Raw web site? You can order Nosak gear, get some free Nosak wallpaper for your computer, or branch out and join the Nosak Raw Fan Club---it's becoming a very poplar show.

It may go against your grain to stay up so late (see site for times), but you won't leave or be sawing logs while it's on. If I were you, I wood stretch my limbs, lumber over to my TV, and tune in, by gum!



---


Addendum: Here's a story about Nosak from the online Tulsa World, 2/8/2008 (in case you missed the pulp edition): "Star of tree-cutting reality show to appear on Leno". I wonder if he got to play "Stump The Band"?
---

August 17 2008 at 21:34:43
Name: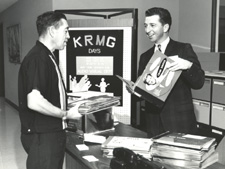 Chuck Adams
Topic: I laughed at "General" Jim Ruddle's recent entry
Email: cavaky@msn.com
Comments: I'm guessing I'm about the same age as Jim, and I too remember the "War Years" with rationing and saving stuff. I especially remember our family saving tinfoil.

Grandpa Adams started it and everyone contributed. Tinfoil from cigarette and gum wrappers, and anything else wrapped in tinfoil. All our contributions were formed into a great tinfoil ball...the last time I saw it, it was as big as a basketball! Then it was gone. I'm sure it was dropped on the enemy and that's what won the war!

By the way...you're welcome!

---

August 15 2008 at 08:49:31
Name: David Bagsby
Topic: Rolls
Email: deeceebeeatsunflowerdotcom
Comments: Lambert's does indeed 'THROW' the rolls at you from where ever the waiter/server happens to be standing. Haven't been there yet but to everyone up here, it's legendary. If only Knotty Pine's BBQ Bologna were available at Amazon.



At the old Rosie's Rib Joint location as of 2005, across from Fontana: Flyin' Roll Chicken Dinner House. It's good.
---

August 14 2008 at 21:53:27
Name: Mike Bruchas
Topic: Road Trip
Comments: Was in Springfield, MO for 2 days. They have a restaurant there called "Lamberts - Home of the Throwed Rolls". Does that mean food fights are allowed? Saw my first Braum's Fresh Farm Market shop up there.

Am lost in Tulsa these days though Matt Bunyan and I went to The Savoy for turkey Thursday today.

Got lost in Red Fork yesterday looking for Chandler Park with Yuki Roberts and sister and niece went to the Cedar Rock Inn down by KTUL. Except NO ONE but the dawgs were there; very surreal to wander around a venue and no human beings to be found. I vaguely remember some of the period farm buildings from my 8 days.

Could not find the new KOTV location. The old one has about 30 sat dishes.

Was concerned that the old 6th Street Midland Valley under pass is no more. Just zoomed on in to downtown.

That new Assembly Center place is wunnerful.

---

August 12 2008 at 17:25:23
Name: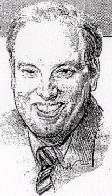 John Hillis
Topic: A little good news
Comments: A couple of pieces of cheering news, maybe:

Sonic has arrived only about 15 miles away from my near-east west Virginia abode, in the Sonic-sized town of Winchester, Va. Cardiologists across the area look forward to improved business, as I hear the joint is constantly jumpin', as a Sonic should in the summertime.

And, if you've been missing Roy Clark, G. Sartain, "and the whole Hee Haw gang," RFD-TV, which I've been flogging for about four years now, will be putting episodes on at 7 PM Sundays, which, if memory serves (which it does less and less reliably), is near to the time it ran in the first place on CBS all those years ago.

---

August 12 2008 at 12:07:01
Name: Scott Holder
Topic: Another son has fallen
Email: bats4me@mchsi dot com
Comments: I just discovered your website and it's great!

It is under the saddest of circumstances that my first message is posted. For those of you who may remember the Tiki Nook Club upstairs at the old Trade Winds, I-44 and Peoria, you may also remember the house band there: FRONT PAGE NEWS. Unfortunately, the bassist, Jeff Donachy, passed away last Friday in Ozark, Mo.

Jeff was well-known and well-loved by everyone in Branson and by many more back home in T-town. Truly one of the most talented and incredible bass players it has been my privilege to know and play with.

Tulsa has lost another of her GREATEST sons. RIP Jeff, I will miss you very much my friend.

---

August 10 2008 at 10:42:06
Name: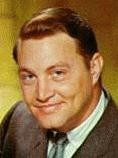 Jim Ruddle
Topic: Food and Paper etc.
Comments: I'm a bit late on adding to the previous remarks about canned food and paper drives. Nothing different in that.

When I was a tad, age nine or ten, we lived in Bartlesville. Well, not actually IN Bartlesville, but several miles outside town on a bump called "Forty-Four Hill." I assumed from my steady acquaintance with Saturday cowboy movies that it referred to a six-shooter and was dismayed years later to learn that it was merely the number for an old, dry oil lease.

War came at the end of 1941 and we all got the patriotic fervor of the time. We had various charitable drives from socks for soldiers, to cooking grease collections, to tin cans and old brass lamps.

My dad drove into Bartlesville every morning and my two brothers and I were hauled to school in town by the same means. The road took us on a winding route that sometimes looked down on valleys below. I had plenty of time to observe things.

At my school, Garfield elementary (J. Paul Getty was once a student there) a big scrap metal drive was launched and those who brought in a pound of scrap got small paper chevrons to pin on their shirts and blouses signifying that they were privates in the war on tin cans. More weight earned corporal and sergeant stripes.

I didn't bring any tin cans, but asked my teacher whether somebody from the school, or the city, could help me bring in some scrap. She checked and said it would be all right.

I then told her of a spot I saw every morning coming to school where about a dozen junked cars had been rolled awaiting oblivion. Somebody went out there, saw that I was right, and got a towing crew to hoist the junkers onto flatbeds to be carried to a collection point.

I got to be the only general in the school's scrap drive.

---

August 09 2008 at 19:00:46
Name: Mary Jo Haskew McCauley
Topic: Drive-Ins
Email: marymccauley2001@yahoo.com
Comments: I grew up at the drive-ins. My house was behind the Apache and we went 2-3 times a week in the summer and winter. The Apache had a fantastic playground, and they had an old red firetruck that the theatre owner took kids for rides on during the break between the double feature. We also went to the Admiral Twin a lot. They had a better snack bar, and heated baby bottles and rented car heaters in the winter. My mom took us to the drive-in even in the winter. I probably saw every horror film, beach party movies, lots of Westerns and teen-age delinquent films.

Does anyone remember my dad Joe Haskew? He was a part-time musician in Tulsa in the 1950s-1980s. He had a combo called the DeIcers in 1957-59 or '60. He played the guitar and sang lead. He appeared on Channel 6's Dance Party, and entertained at the Apache Drive-In, the Admiral Twin and some others, and he had a ongoing gig at the Moose Lodge. I was about 8 or 9 when he was playing at the drive-ins. He cut one 45 record. I'd love to find a copy of it.

He also played in a country band in the the 1980s called Country Sunshine in clubs around Tulsa, and was the founder and President of the Tulsa Bluegrass Club or Society in the 1970s. He thumped on the bass with Kenny Cantrell and the Green Valley Boys. He and my mom traveled to Bluegrass Festivals every weekend for several years. He also played in a group in Tulsa with Glenn Godsey on fiddle and Joel Burkhart on mandolin and I can't remember who else played with them.

I miss hearing him jam with his friends.

Hi to Mike Bruchas.

---

August 09 2008 at 18:37:28
Name: Mary Jo Haskew McCauley, Rogers Class of '68, TU Class of '72 & '93
Topic: Camelot and dating, new book
Email: marymccauley2001@yahoo.com
Comments: I have mostly fond memories of the Camelot Hotel. I attended a Junior Achievement Convention in December of 1967. I had my parents' car and stayed for a dance. I got my first real kiss on one the balconies from a boy in my JA company. He went to Memorial, and I went to Rogers. My parents called looking for me. Alas, our romance lasted only 3 months.

I saw Nelson Rockefeller in the summer of 1968 there when he was running for President, and I had been an active volunteer the summer after I graduated from high school for his nomination.

My husband and I won a free weekend at the Camelot in late Feb. or early March of 1983. Our daughter was born in December of 1983. Finally, I lived behind the empty Camelot in late 1990s. Homeless people lived there, barbequing in trash barrels, and rats and roaches ran wild in the neighborhood. I'm glad the grand old place is gone.

When I was a freshman at TU in 1969, there was an ad in the Tulsa World advertising, maybe, the first computer dating company in Tulsa. My best friend and I paid $25 each and filled out a personality questionnaire. We were to be scientifically matched by the computer. They promised us six matches. It was the day of big IBM mainframes and computer cards. My friend and I got some of the same matches, except she got matched with a garbage collector and went out with him. He talked about what he picked up on his route on their date. I met one nice person who was also a TU student, a sophomore in ROTC. Nice guy with great manners.

I wrote a book from my experience with computer dating, also using my experience with a schizophrenic stalker who followed me for several months on the TU campus, and my experience as an Oklahoma History teacher. The book just came out. It's a romantic suspense: OKLAHOMA HEARTS ONLINE.COM. It has Oklahoma politicians, history, and romance, a stupid convict and three smart women who start their own online dating business. The book can be ordered on Amazon, at Barnes & Noble, and PublishAmerica. It just came out. You'll enjoy it. Go Tulsa.

---

August 09 2008 at 15:54:45
Name: Don Cox, Tulsa Central High School class of '69
Topic: Mazeppa's fan mail request
Email: Don dot Cox at ATT dot net
Comments: It may have been '71 or '72 when Mazeppa requested cards or letters with which to determine who or what was the typical Mazeppa fan. He asked for answers to several statistical questions and it sounded like something fun to me. I think I remember him saying something about prizes but it was a long time ago. Anyway, I used a 5 X 8 index card and tried my best to provide all the details requested and even included a photographic head shot cut from a larger photo.

I had used the moniker of "Bozo Blackbean," and as my most favorite activity I said, "watching the Canopener phlegm festival and cramp meeting." I still remember him some three weeks later, waving my submission in front of the camera and grumbling about how I was the only person to even get close to submitting the correct data, and he began reading from the card - until he got to the last line, favorite activity, and I watched his eyes dart back and forth across the bottom of the card several times. Then he mumbled and said, "and then he wrote something that wasn't funny".

I will never forget my 30 seconds of fame.

---

August 09 2008 at 13:42:38
Name: Mark Nicks (via email)
Topic: Checking in
Email: Mark.Nicks atTexasMetroDatadot com
Comments: I was a reporter/anchor and News Director at KJRH 1979 through 1984 (approximately). Now owner of a marketing firm, Texas Metro Data & Marketing.

---

August 08 2008 at 13:37:20
Name: Gonzo Gary
Topic: Web Master's Ceremonial Garb
Comments: Hey to Steve. I think Ransom, when making an appearance, should don a Golden Driller suit with a roughneck's tin hat.

And like the Tin Man in "The Wizard of Oz," Mike should come equipped with an oil can to keep his computer well-lubricated.

---

August 08 2008 at 09:49:31
Name: Steve Bagsby
Topic: Flag Bearers
Comments: KOTV had Lionel. KVOO had Oom-A-Gog. KTUL had Gusty. Who or what should represent TTM? Also, should our fearless Webmaster have ceremonial clothing to present himself in public with? Perhaps something along the lines of...Mazeppa?....General Patton?...Kaptain Kangaroo?...etc?



See about 3/4 down this page of past guests on the KBIX Jerry Pippin show for an idea.
---

August 08 2008 at 01:29:34
Name: Webmaster
Topic: Robots on TV
Comments:

Nice article today by Ron Enderland over at IRememberJFK.com: Robots on TV. Our good friend Oom-A-Gog is mentioned.

Ron manages to write something interesting every day. I caught a mention of IRJFK on CBS' Saturday Early Show back on 2/17/2007. Ron grew up in Miami, Oklahoma.

In honor of today's article, I present the Tulsa TV Robots. Two of the sets are courtesy of Chris Sloan. The other one is a souvenir of Missouri's Fantastic Caverns, 1967.
---

August 07 2008 at 22:08:02
Name: Dave
Topic: OKC in the NYT
Comments: You heard it here first: Friday's New York Times "Escapes" section has a big piece on Oklahoma City.

The writer is quite impressed with the town, especially the wind sweeping down the plain, the cowboy heritage museum and the calf brains on the menu at the stockyards restaurant.

For those keeping track, Tulsa has had its day in the NYT, but you have to go back to 1989 to find it.

It's a good article, written by a local, Susan Everly-Douze. But it's definitely dated by now. It boasts about the $49 a night rooms that can be had at the Camelot Hotel.

---

August 06 2008 at 12:24:54
Name: Mike Bruchas
Topic: Carina Sonn
Comments: Chicago Tribune business columnist Phil Reosenthal says that Sonn at KOTV is up for a job with Fox News based in Chicago's bureau. Of course he called it "KOTV-TV", a no-no for all of us TV heads.

---

August 06 2008 at 10:55:37
Name: Jim Downing
Topic: Coffee Houses
Email: downingstreet@email.com
Comments: There are a few lesser-known coffee houses missing.

Though I'm known as a rocker on keys, I spent a time as a guitar-carrying songwriter; traveling light.

In 1969 there was The Canarium that started out in a basement at 13th & Detroit. I think Steve Phillips and Jeff Rivkin started it. Then it moved over to 15th Street and Cincinnati; about where the Dust Bowl used to be, next to the original Starship. I played there as did Sam Routh, Charlie Rayl, Keith Slane, Geoff Bond, Kelly Ellis and all sorts of people.

In late '69, Phillips took over an old halfway house at 15th & Cheyenne. We helped probationers integrate back into society and the coffeehouse supported that. The staff included Jack Wolfe, Stan Moss and myself.

Then it turned into The Phoenix on Boston in the 1300 block. I ran that for awhile. Phil Seymour and Dwight Twilley did some of their first gigs there. It was condemned in fall of 1970 for the Broken Arrow Expressway.

I also recall vaguely playing The Channeled Whelk at about 33rd and Peoria in 69 or 70.



Thanks for all that information, Jim. It's going onto the Coffee Houses page.
---

August 05 2008 at 23:54:43
Name: Gonzo Gary
Topic: "Damages" the Cable TV Series
Comments: This is a heads-up for all who are a wired member of The Cable Nation. The first season of the FX Cable Network series, "Damages" will run from 7am to 8 pm on FX Channel this Saturday, August 9th.

I have a review from July 25 of 2007 about the first episode of the series on this very site, if you'd like to read it.

I mention the series because it's one of the best non-linear TV shows I've ever seen. It's overloaded with suspense and the acting is first rate: Glenn Close, Rose Byrne, Ted Danson (as a heavy), Philip Bosco, Peter Riegert, Zeljko Ivanek and, a pretty much unknown actress by the name of Anastasia Griffith.

I was literally sitting on the edge of my sofa with this one the first time through. Check it out, if you can.

---

August 05 2008 at 16:51:50
Name: Webmaster
Topic: Previous GroupBlog summary
Comments:

Archived GroupBlog 271...
---
Back to Tulsa TV Memories main page