Tulsa TV Memories GroupBlog 299

TTM main | What's new on TTM? | GB Archive




September 17 2009 at 23:34:12
Name: Mike Bruchas
Topic: New Tulsa website
Comments: Denise Lundy found this site and tipped off her brother Don and I:

GoodbyeTulsa.com

Have any of you read or seen it?
---

September 17 2009 at 21:00:06
Name: Mike Bruchas
Topic: Musings
Comments: When we were kids watching some WWII Warner Bros. movie on WGN-TV here in Chicago in the 1960s, the guy who played the Li'l Ole Winemaker was a character in the film. Both my bro and I chimed in at recognizing him and my late Dad had to admit it was him and then said, "...shaddup now - I'm watching the movie!!". Pretty typical in our house then. Think the guy was a German or French peasant in the film.

Just heard from Dave DeForest, one of whose first jobs was a weekend shift at KWON in Bartlesville in '71 or '72. The station on stilts north of town then with a standby rowboat in case of flooding. Had lost touch with him in DC after the good music station where he had worked reformatted. Dave has been at the Voice of America now doing English language newscasts and talk shows.

Listening to Tulsa-born Ben Aronov off the iPod as I type this... good grooves...
---

September 17 2009 at 18:42:12
Name: Mitch Gray
Topic: Wino
Email: North Of You
Comments: (from TV Acres:)

In the 1960s, Italian Swiss Colony wine producers chose a sweet little old man (Ludwig Stössel) dressed in an Alpine hat and lederhosen to be their TV spokesperson for their fine line of quality wines. His favorite closing phrase was "That little old winemaker, me!" His voice was dubbed by Jim Backus.

Ludwig Stössel played Otto Shafmeister on the November 2, 1963 episode "That Little Old Gluemaker, Me!" on the sitcom THE NEW PHIL SILVER SHOW. In August 1967, Dean Martin recorded "Little Old Wine Drinker Me" on Reprise Records. In 1968, actor Robert Mitchum recorded the song on the album "That Man Robert Mitchum...Sings."
I can see him appearing on "The Dean Martin Show" just to be part of Dean's hit song. More about Ludwig Stössel at Wikipedia.
---

September 17 2009 at 08:40:32
Name: John Boydston
Topic: Little Old Winemaker
Comments: Wasn't he on The Dean Martin Show at some point?

---

September 17 2009 at 06:11:16
Name: David Bagsby
Topic: Winemaker
Comments: What show did that Little Old Winemaker appear between? I remember seeing him but am at a total blank for the program? Seems like it was a game show.
---

September 15 2009 at 23:09:21
Name: JW
Topic: Jim Sweney single
Comments: I vaguely remember hearing "It Ain't Right" when I was a kid.

Sort of an odd contrast in songs. I don't remember ever hearing the flip side. Sounds like it could be a b-side from The Police.

Thanks for posting it, Billy.
---

September 15 2009 at 22:55:17
Name: Wilhelm Murg
Topic: More Pawhuska Radio
Email: wilhelmurg at yahoo dot com
Comments: The downtown theater, at the time, was the Kihekah. It's been restored back to it's former glory and was re-dubbed with it's original name, The Constantine Theater. The Drive-In was The Corral, which was falling down last time I looked.

I know a DJ, Bill, who worked at a radio station on South Washington in 2000, it seems like it was close to the Eggbert's.

I afraid I never really got into the existential statement circling in a car for hours thing.

I had never heard that story about Wal-Mart; was it Weigents or Irby's drug that brought the suit?
---

September 15 2009 at 22:26:59
Name: Billy G. Spradlin
Topic: Pawhuska Radio
Email: jangleradio at yahoo com
Comments: Wilhelm: KSOG is a full-fledged station with a Pawhuska licence, but they target the Bartlesville market. Last time I visited in 2000 they had their studios on South Washington blvd and were running a satellite oldies format. Here's the Radio-Locator page on it.

I don't ever remember 1500 having a licence to broadcast full time. When I worked there it was strictly a daytime station and still is now as KPGM. I noticed they moved the transmitter location closer to B'vlle to get a piece of that market.

And I do remember Pawhuska had a small theatre downtown and also a Drive-In south of town back in the 80's that was open during the summer. But the main thing for teens to do was cruise downtown and hang out at the Sonic.

And I barely remember a local pharmacy suing Wal-Mart for having lower drug prices in the mid 80's, siting some ancient local or state law from the early 1900's. When Wal-Mart couldnt fight that law in court, they moved out of town.
---

September 15 2009 at 17:15:20
Name: Wilhelm Murg
Topic: Pawhuska Radio
Email: wilhelmurg at yahoo dot com
Comments: KMYZ was 103.9. I believe the company that ran KMYZ bought it because it was the last available FM frequencies in the area - the closest to Arkansas they could find. I remember hearing a loop on the frequency in the late 1990s where they said it was "the voice of the tall grass prairie," but I don't know if it ever became a full fledged station or not - I moved out of the area in 1999.

I remember the AM station on Kihekah. In the 1960s it was KOKN, which was WAY too close to KORN, the fictitious Hee-Haw station. They used to come on at 6 AM and go off the air at 5 PM, even though their license allowed them to stay on the air until midnight.

In the late 1980s Gene Millicent (I'm sure I'm spelling that wrong) took it over and kind of ran it like the radio station in NORTHERN EXPOSURE, without the poetry or philosophy - he would look out of his window, note who he saw coming into work, read the paper, etc.

The building burnt down in the early 1990s, it seems like a vagrant started a fire in it one cold night.

I never listened to the station because I never cared for country music.

While I agree that Wal-Mart coming in was the final nail in the coffin for Pawhuska's main street, the fall really began in the early 1980s when the bottom feel out of the oil market - the same time Tulsa's downtown started to go black. The fact that Wal-Mart left the city after a few years was the real indignity - they left Pawhuska with ALCO - Dollar Store quality at Wal-Mart prices.

The last time I was in Pawhuska was when G.Ailard S.Artain had a small exhibition up there a few months ago. I was very happy to meet Jim Millaway, aka Sherman Oaks at the exhibition. I started naming off his shows and he said "You must have never gone out if you watched all those shows." Later, as we drove around Pawhuska and looked at all the desolation I suddenly remembered why I watched so much television; there was nothing to go out to see in Pawhuska.

At least now they have satellite receivers up there now.
---

September 15 2009 at 16:14:35
Name: Billy G. Spradlin
Topic: re: Broadcasting Nightmares
Email: jangleradio at yahoo com
Comments: I just read Wilhelm's comments about KMYZ. I guess that has nothing to do with the later KOSG 103.9 which has a Pawhuska licence.

I used to work for KXVQ 1500 (now KPGM and part of the Bartlesville radio group) in 1982 and 1984, doing part-time DJ there. It was my first "real" radio job besides working for my college station (KAYE Tonkawa) The station was in one of those old downtown buildings on Kihekah street. Pawhuska had a pretty healthy downtown until something called Wal-Mart was built.

One Sunday afternoon in '84 when I was on the air a heavy t-storm hit town. The power to the x-mitter (which was right next to Wal-Mart, now Alco) got knocked off, then the studio power. The control room was in the back of the building, so it's pitch black in there. I'm waiting around for the power to come back on when I hear a "drip drip drip". Water was leaking from the roof into the control room. I started trying to find a flashlight somewhere in the dark..in vain. The control room had mostly 60s vintage equipment, including QRK turntables, tapecaster cart machines, and a old Collins tube control board the owner said he picked up from a station in Tulsa. (BTW it was the same model KAKC had in the 60s).

But thankfully after about 10 minutes of downpour the power came back up, with only a water leak in one of the corners in the room.

In 2000 heading from my high school reunion I drove through downtown and old building was gone. I found out online it had burned down sometime in the late 80s. Little wonder.

I also worked for KWPR in Claremore in 1985-6 (now KRVT). The station was in receivership with the local bank and we went through three potential owners in one year, a BIG mess!
---

September 15 2009 at 12:51:21
Name: Wilhelm Murg
Topic: BROADCAST NIGHTMARES
Email: wilhelmurg at yahoo dot com
Comments: I only had one rude word go out when I was a DJ at Pawhuska's very short lived FM station KMYZ (1990-1991). In the mornings we could still choose SOME of the songs we played, I used to like to throw in a Screamin' Jay Hawkins track every now and then, or some obscure rockabilly track, like Jack Scott's "The Way I Walk" or Billy Lee Riley's "Flying Saucer Rock'n'Roll."

One early morning I played "Mannish Boy" by Muddy Waters, from the Johnny Winter-produced HARD AGAIN album from the seventies. We had disc changers, where you could load five CDs, but the technology was still new, so sometimes they worked and sometimes they didn't.

I was messing around with the disc player, trying to get it to load a CD while "Mannish Boy" played. It kicked on right at the moment "Mannish Boy" stopped, and I knew there was some studio chatter at the end of the recording, so I turned the pod all the way up while the disc changer loaded. I never realized Johnny Winter yelled "Got that Mother------!" at the end of the recording until that moment.

Well, the reason the radio station went out of business was because no one was listening, so luckily, I'm fairly certain no one was listening that morning - no one complained, the FCC obviously wasn't tuned in, and I don't think the station manager ever listened to us.

KMYZ was set up by a company based on a business model they had in Arkansas, where they hard a large city, like Tulsa, a medium sized city, like Bartlesville, and a small town, like Pawhuska - they were very successful by broadcasting a signal from the small town to the medium size town. The difference was that in Arkansas the medium sized town couldn't pick up signals from the large city because of a mountain range. Of course in Bartlesville, you can pick up all the Tulsa stations, so they had no reason to listen to us, they already had 106.1, which was also a golden oldies station.

I resigned about a month before they came and took down all the equipment in the middle of the night and simply disappeared.
---

September 15 2009 at 10:02:25
Name: Jim Reid
Topic: Lil' Ol' Winemaker
Comments: Now I remember clearly seeing these spots on TV when I was a kid in Tulsa. So when did it become illegal to run wine spots in OK? It was that way when I started in '75, and when I left in '84 it was still in force. Is it still?
---

September 15 2009 at 09:58:30
Name: Jim Reid
Topic: TV Director's Nightmare
Comments: Mike Bruchas, I read your post about your directing nightmares. I used to have a dream where I couldn't find the right button. Everything I punched was a test signal or bars.

What you witnessed out of WFLD sounds like automation gone wrong. There was probably a crew sitting in production control waiting to be put on the air.

Automation is getting scary. We just lost our entire CG staff. They bought an automation system that takes the names reporters type on their scripts and feeds them into the CG name format. The producer, by the show's rundown trigger's the names to be called up. I hope reporters spell better than they did when I used to run CG. I think there will be times where this blows up real ugly, but at least the company's saving money.
---

September 15 2009 at 08:22:59
Name: DolfanBob
Topic: It ain't right
Email: DolfanBob@lycos.com
Comments: Billy. You are the man. That is the one song that I had heard back then, and always wondered why it did not go National. Thanks for finding that.
---

September 15 2009 at 06:05:13
Name: Billy G. Spradlin
Topic: Jim Sweney & 1968 KELI Aircheck
Email: jangleradio@yahoo.com
Comments: Hi Everyone. A couple of weeks ago I finally landed via Gemm.com a Tulsa-based 45 I been searching for since I heard it on 14K/92K in 1983-4! I transferred it last night to Mp3, and you can listen or download it from these links. The 45 looks to me like it was barely played, but unfortunately they pressed it on not so-quality vinyl. I did just a little de-clicking and digital editing with Sound Forge to remove the big pops but a few crackles remain.

Jim Sweney & The Jumpshotz
"It Ain't Right"
Divshare.com/download/8507215-87a

And the flipside "She's So Dangerous":
Divshare.com/download/8507256-cc2

Here's a jpg of the Jim Sweney 45.
Flickr.com/photos/24254275@N07/3921441096/

Also if you're a fan of reelradio.com there is a November 26, 1968 hour long aircheck of KELi. It may be the only existing tape of Forrest Brokaw on KELi with DJ Jon Steele. It's a real shock to me because I heard for years KELi was Top 40 in the 60's. But here they are doing full service MOR in the morning.

ReelRadio.com/gifts/jskeli112668.html#jskeli112668

Enjoy!
Billy G.
Live365.com/stations/bgspradlin4
---

September 14 2009 at 19:55:45
Name: Electrical Worker
Topic: Osage Apartments
Comments: In 1983, as I stated earlier, my mother divorced her third husband. At the time I was going to school in Berryhill (my fifth school) where we lived across the street from the football field. They fought all of the time and as I had been through this before, I knew it was only a matter of time before they split up.

In late September of that year, I arrived at the Osage Apartments. My mother had no job and had only a 10th grade education. I was extremely anxious when I first saw the place. It looked like some army fort with the square, flat roofed buildings and their roll-out windows. I now understood what Government Housing was. There were a lot of other kids playing all over.

Our apartment had two bedrooms and a bathroom upstairs, living room and a very small kitchen downstairs. We had that unique address which was actually on Newton St. that ran east and west into North Osage Drive. We were the most northerly apartment and the outside was tan in color.

I guess my mother had no other choice but to get us on Government assistance. She would have been 41 at the time and was still interested in finding me a dad, I guess, as she was never home while I was there. At the first of each month, she would get food stamps and we would go grocery shopping at the Warehouse Market on Lewis. It was my favorite time of the month because our cupboard would get "refreshed".

I learned how to cook at that age as well. I guess you could say my specialty was canned green beans and homemade biscuits using just flour and water (typically, that was all that was left at the end of each month).
She enrolled me into Madison Middle School. That was also interesting, as other children of that can be mean to obviously poor kids like myself. At the time, I didn't which was worse, school or home.

After a while, I met a few friends around the complex. Two of my best friends were a pair of half-brothers. The oldest, Scott, was 16 and youngest, Clifford, was my age. Their mother was married to a black gentleman, who was Clifford's father and Scott's stepdad. They lived on the south side of the park in the largest apartments. I am white and this was the first time that I had been around African Americans. I learned then, that the only difference between them and me was the color of their skin. We were all poor and all in it together. It was only the white kids at school that would give me a hard time anyway. You know, I can still remember their names.
---

September 14 2009 at 17:32:06
Name: Electrical Worker
Topic: Osage Apartments
Comments: My address was 1234 North Osage Drive. Apparently, by the time 1983 rolled around some of the apartments had been demolished.

Just south of what was then Lee's convenience, stood a large park. Between the park and North Denver there were tons of old, abandoned houses that we used to play in.

I often wander what happened to some of the other people that lived there. There were people of all races and different backgrounds. We were all poor and surely on welfare, I know we were.

I have all kinds of stories about that place. It seems as though it's been long-forgotten. I didn't think of it much until I recently discovered this blog.



We'd like to hear them, EW.
---

September 14 2009 at 14:59:40
Name: Gene Savage
Topic: Scene2News Pics From The 1970s
Email: inbox at blacklightradio dot com
Comments: Wanted to make sure those interested didn't miss this posting of a promotional flyer for Scene2News from the Tulsa State Fair in the 1970s (from Irritated Tulsan).

It features Jack Morris, Frank Lilly, John Hudson and Jerry Webber.
---

September 13 2009 at 23:02:23
Name: Mike Bruchas
Topic: TV Directors' Nightmare
Comments: Was watching Fox WFLD-TV start a late sportscast after their 10pm news, as per usual in Chicago on a Sunday night.

The video went to black 10 minutes in when they were going to a break. The mics of the in-studio talent were heard on-air discussing what to chat about next about the Bears/Packers game. Then that went dead. The show sat in black with no audio, no spots, nothing for 5 minutes. Then all was back to normal - no explanation.

I don't know about news/sports directors in Tulsa today, but I still have nightmares of a newscast not ending or a technical snafu which shuts all down when you are supposed to be on air...a kind of PTSD for TV producers and directors...LOL.
---

September 13 2009 at 21:43:09
Name: Electrical Worker
Topic: Osage Hills Apartments
Comments: I moved to these "apartments" at the age of 11 in 1983 after my mom divorced her third husband. They looked just like the posted pictures from the 1950s. It was some experience. Saw a lot of things that a kid should not have seen. I will always remember it.
---

September 13 2009 at 19:34:08
Name: Rose Bowl Bunker Commander
Topic: Thanks for the Memories
Comments: I've been a serious news junkie since 1957, when I was five. I've lived in Tulsa part of every decade beginning with the 1950s. My deepest thanks to all the Tulsa broadcasting veterans for their stories of "the news behind the news". And deepest thanks also to my old, old friend, the Webmaster, for making it all possible.



Heh, heh, that li'l ol' webmaster, me!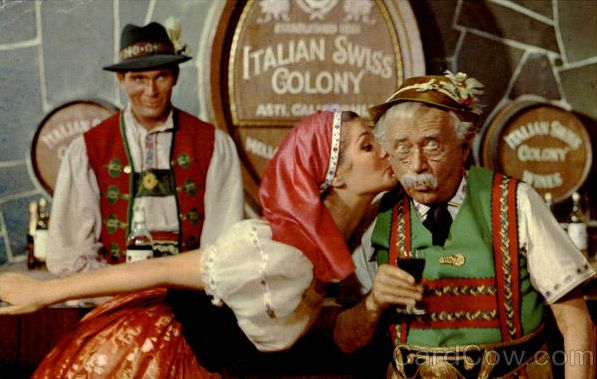 Seen on TV in the early 1960s: "That li'l ol' winemaker, me!" (TVAcres)
---

September 11 2009 at 15:56:34
Name: Scott Linder
Topic: The Admiral Twin on Halloween
Comments: Actually, the Admiral Twin did run classic horror titles around Halloween in the 60s. On Halloween night they ran a "dusk-to-dawn" marathon. I worked as MPMO on the East screen for three years or more. We ran at least six or seven features right from the exchange reels, as there was not room in the reel bins or time to inspect the prints before screening. Scary, but fun.

This event attracted very large crowds, and the kids came in their costumes for the early screenings, and the adults and teens came to the late night/early morning features to persue more mature activities.

I loved working these shows. It was a double-shift for me, and I really enjoyed seeing all the little "goblins" and their costumes. They would even knock on the booth door and say "trick-or-treat"! I always brought a couple of bags of goodies when I came to work. Tootsie Pops seemed to be a favorite, as I recall. It was great fun.

Besides, the East screen had a pair of Motiograph AA machines with Ashcraft Super Corelight lamps. It was my favorite Tulsa drive-in booth to work, before I was finally allowed by the Local to graduate to hard-tops.
---

September 11 2009 at 13:23:30
Name: Wilhelm Murg
Topic: Drive-Ins
Email: wilhelmurg@yahoo.com
Comments: Yes, that's the way a drive-in should be run. I remember Joe R. Lansdale's novel THE DRIVE-IN; the opening was a horror lover's wet dream, complete with a guy in a RO-MAN gorilla suit and scuba diving helmet chasing a girl in a bikini around the cars the whole time during the quadruple zombie flicks.

Growing up in Pawhuska, we had The Corral Drive-in (someone had a sense of humor)during the summer as our only theater (The Ki-He-Kah, now retro-named The Constantine, was our regular theater, but it was only open during school year, when they closed the drive-in). It was a more warped view, as all of the mainstream movies played there too, like THE GODFATHER or SATURDAY NIGHT FEVER. But we usually only went when it was a DR. PHIBES/THING WITH TWO HEADS Double Feature, or something really good, like FOOD OF THE GODS or FROGS - we got a lot of the critters-gone-mad horror films.

I too wish there was someone with a drive-in who had a sense of irony. With the right publicity it could make some money.
---

September 11 2009 at 10:11:51
Name: Dana LeMoine
Topic: Admiral Twin
Comments: If I owned the Admiral Twin, I would open it up every weekend in October with something like a "Drive-in of Doom". I would show classic horror movies and have characters roaming around scaring kids. Maybe have a pumpkin patch where the playground used to be. Lots of possibilities...

I think it would be well-received.
---

September 11 2009 at 09:59:27
Name: Webmaster
Topic: 9/11
Comments:

In observance of 9/11/2001, here are reader comments from GB 91.
---

September 10 2009 at 17:27:29
Name: P.Casey Morgan
Topic: Relativity
Email: p.casey.morgan at gmail dot com
Comments: Mike, I'm 56. Not related to Mad Dog Morgan; Morgan is my husband's family name. I AM related to two outstanding bass players: my brother-in-law, Ron Morgan, and my son-in-law, Reed Mathis. That's about as close as I get to fame, other than occasionally going to lunch with my former colleague, Edward Dumit.



I too am related to an outstanding bass player: Alan Ransom.
---

September 10 2009 at 15:28:26
Name: Mike Miller
Topic: Rather Dead than Red
Email: michaelmmillerathotmaildotcom
Comments: P. Casey. You win! Sorry, no prize. I started to offer myself, but too many friends have told me, "Mike, you're no prize." (And those were my friends!)

You must be older than I thought. You're not related to "Mad Jack" Morgan, former Tulsa city prosecutor, are you?

You're also right about Roger being related to Dr. Mudd. Hey, maybe that's why he went with The History Channel.
---

September 10 2009 at 10:24:11
Name: Erick
Topic: Admiral Twin
Comments: Yes, the Twin typically closes at the end of the Labor Day Weekend. I managed to get out there only once this year, but I found the webmaster's drive-in checklist to be most helpful.
---

September 10 2009 at 08:45:57
Name: Dana LeMoine
Topic: Admiral Twin
Email: d4wdw@valornet.com
Comments: Has the Admiral Twin already closed for the season?
---

September 10 2009 at 01:26:25
Name: P.Casey Morgan
Topic: Mike Miller's comments
Email: p.casey.morgan at gmail dot com
Comments: "Better Red than dead" - what do I win?

I remember - or am I imagining this? - Roger Mudd on one of the late night shows talking quite factually about his great-great (postulate some unknown number of "greats" here) Uncle Dr. Samuel Mudd being prosecuted then and perhaps later acquitted of the crime of setting the broken leg of the fleeing John Wilkes Booth (who, let's face it, was hardly a known criminal at the time, having had the good sense to commit his crime before any eye-witnesses knew how to Twitter.)

'Twas amazing to me to realize that this man I was watching on the nightly news was somehow related to the Lincoln assassination.
---

September 09 2009 at 22:55:31
Name: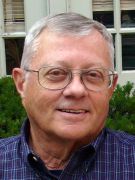 Mike Miller
Topic: Newsroom fun
Comments: One day in 1969, Bob Gregory showed me around the CBS News bureau in Washington. I was looking at the bulletin board and noticed that someone had posted:

"Rather, Mudd than Rudd." That play on words will go right over the heads of you younger TTM readers. (Hint: think anti-communist slogan.)
Later I was told that Roger left CBS for the History Channel after being passed over for the anchoring job that went instead to Dan Rather.

Roger was the most knowledgeable correspondent on Capitol Hill. I sat next to him quite often in the radio/TV gallery and he knew all 535 members by face, party affiliation and state/district. Simply amazing!
---

September 09 2009 at 21:21:22
Name: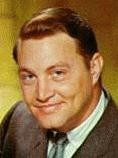 Jim Ruddle
Topic: Various
Comments: Gary Chew notes that Fuddrucker's, a chain that had another rather salacious moniker, serves up vittles that a Kuralt, or Hughes Rudd might have enjoyed.

Hughes was a wonderful, soup stains on the tie kind of reporter. When he wore a trench coat, it looked as if he just left the trenches.

I toyed with the idea of getting him and he Mudd together with me to do
"The Mudd, Rudd, Ruddle Report."

Alas, network suits had no sense of fun.
---

September 09 2009 at 13:43:54
Name: Erick
Topic: Elections
Comments: I don't like to talk politics, but I thought it was worth mentioning that Accountability Burns will not be Tulsa's next mayor. He finished 2nd in last night's Democratic primary election with 2% of the vote.
---

September 09 2009 at 00:06:39
Name: Tulsa Area Music Archives
Topic: Volume 3.9 "bonus" podcast available.
Email: info at preservemusic dot org
Comments: Volume 3.9 bonus podcast, "The Shelter Records Sampler", is now available for downloading. Featuring Leon, J.J. Cale, Freddie King, Dwight Twilley Band, Don Nix, Alan Gerber, Black Grass, O'Neal Twins, Mary McCreary, Phoebe Snow, Jim Horn, Don Preston, Tom Petty & more...

PreserveMusic.org or via iTunes.



My original copy of "Leon Russell and The Shelter People" had a flexible record insert with a sampling of other Shelter artists. It was narrated by a baby. Is that available online somewhere?
---

September 08 2009 at 20:21:52
Name: Wilhelm Murg
Topic: Raymond Burr vs. Gollyzilla
Email: wilhelmurg at yahoo dot com
Comments: Burr's appearances in the homogenized American versions of GODZILLA are all with the same four Asian actors standing next to him to give the illusion that he's in Japan. I think they trade off the glasses in a couple of scenes; "Okay, you wear the glasses this time."

My favorite statement on Burr's insert is the Pinky & The Brain cartoon "Tokyo Grows"

It's a fan favorite.



---

September 08 2009 at 14:22:03
Name: Mike Bruchas
Topic: Perry Mason stand-ins
Comments: Thank you, "Doctor" Murg! I had seen a bit of the Mike Connors show but it did not sink in.

I DO remember Raymond Burr in the Godzilla movie of the 60s (ah which "versus" film I can't remember). (It was the original 1956 "Godzilla, King of the Monsters!" But IMDb notes that all scenes with Raymond Burr were added after the Japanese version of the film was finished....webmaster)

One line by a Japanese actor doing an English language bit still remains stuck in my head and became a joke by my late Mom - when the actor (as a news reader ) said,
"...the situation is very GLIM..."
---

September 08 2009 at 01:35:34
Name: Wilhelm Murg
Topic: Mary Payson
Email: wilhelmurg at yahoo dot com
Comments:
I never heard of fill-ins for Raymond Burr either, but apparently there were four while Burr was recovering from minor dental surgery in 1963;

Bette Davis - "The Case of Constant Doyle" Episode: Season #6 Episode 16 - 1/31/63

Michael Rennie "The Case of the Libelous Locket" #6.17 2/7/1963

Hugh O'Brian - "The Case of the Two-Faced Turn-a-bout" #6.18 - 2/14/63

Walter Pidgeon - "The Case of the Surplus Suitor" Episode: #6.19 - 2/28/63

There were also two fill-in shows in the eighth season:

Mike Connors - "The Case of the Bullied Bowler" #8.7 - 11/5/64

Barry Sullivan - "The Case of The Thermal Thief" #8.16, 1/14/1965

There may be more. There was a period when I obsessed over The writers of Black Mask Magazine, including Erle Stanley Gardner - this was back when Perry Mason brought about two-fisted justice. I guess you do learn something new everyday.



I should point out the Tulsa trivia associated with "The Case of the Deadly Double".
---

September 07 2009 at 23:31:08
Name: Mike Bruchas
Topic: Perry Mason shows Trivia Question
Comments: MeToo TV here (ch.26.2) in Chicago shows the PERRY MASON reruns from the 50's and 60's at 10:30pm weeknights.

I don't remember Raymond Burr being off the CBS PERRY MASON SHOW but then I was in grade school back then.

Several ancient episodes that have popped up here have had Barry Sullivan and Bette Davis subbing for him. Plot line was that he was hospitalized and Bill Talman - "Paul Drake" became their temporary PI.

BTW Bette Davis is seen fighting the system with cops, kids and others because she "is a widow WOMAN attorney"...and Michael Parks is her client in a pre-"Then Came Bronson" role. His voice is about an octave higher.
---

September 07 2009 at 16:34:00
Name: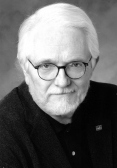 Gary Chew
Topic: Fishin' at Fuddrucker's
Email: Northeast of Eden
Comments: Ah boy, Rick has opened the door for me. There's a Fuddrucker's in Sacramento. I used to live close to it and partake of their delightful and healthful Orange Roughy grilled-wiches, which they no longer offer. Anyway, the name Fuddrucker's has always fascinated me.

For those of you who remember the days when CBS News used to do great homey-type pieces about us ordinary folks a la Charles Kuralt, I thought it would be a natural if, were he still alive today, to assign the great CBS tongue-in-cheek reporter, Hughes Rudd, to do a story on the Fuddrucker hamburger franchise. So cool. And Hughes would've kept a straight face throughout the piece. He was one of my faves on CBS News. Always reminding us not to take ourselves too seriously.

If you believe that my thinking of such things implies I have a great deal of time on my hands, you'd probably be right?
---

September 07 2009 at 16:32:42
Name: Webmaster
Topic: Previous GroupBlog link
Comments:
Archived GroupBlog 298, where we just had some Fuddruckin' fun trying to figure out which Tulsa restaurant(s) used to have a side of beef hanging in the window.
---
Back to Tulsa TV Memories main page