Tulsa TV Memories GroupBlog 316

TTM main | What's new on TTM? | GB Archive




October 04 2010 at 22:08:44
Name: Alan Lambert
Topic: LIVE RADIO BROADCAST
Email: bbsn@att.net
Comments: Hi Mike and to everyone who's enjoyed this great blog on TulsaTVMemories.com for years!

I just wanted to pass on some news. Public Radio Tulsa is honoring my 50th year in broadcasting with a special radio happening:


Big Band Saturday Night Live Broadcast
November 6th, 2010 from 7 to 10 pm
LIVE SHOW FROM 8 TO 9 pm
Crystal Ballroom, Mayo Hotel, downtown Tulsa.

Please contact Casey Morgan at Public Radio Tulsa (KWGS) 918-631-3118 or contact me, Alan Lambert, bbsn@att.net.

The live broadcast will also include a full orchestra. Guests are urged to wear 1930s and 40s garb to help set the tone.

I hope a bunch of radio and TV types can attend! I would be delighted to see a lot of my broadcast friends there.

Alan Lambert,
'Big Band Saturday Night' on Tulsa radio since 1995

---

October 02 2010 at 21:29:39
Name: Gary Chew
Topic: New Spider Man Lady
Comments: Hate to break into this awesome Osage Apts thread, but, I just noticed the spunky gal with the lead in "Easy A," for which there sits a film review on this very web site is to be offered the new female lead in the next "Spider Guy."

Her name is Emma Stone. She was also the older of the two gals who gave the guys in "Zombieland" such a hard time, one of them being Woody Harrelson. Emma might be on her way.

Now, we return you to somewhere not far from what's left of the Osage Apts on Tulsa's North side.

---

October 02 2010 at 13:39:56
Name: Lazzaro
Topic: The Osage Apt. Fugitive
Comments: Mr. Sawyer:

Since the statute of limitations has long run out on simple assault (by a minor) as well as for certain Nasty Club allegations, I think it's best to take Mr. Gray's remorse and denial at face value and let it go at that.

Besides, my memory has been a little unreliable since being knocked out of the park in the very early sixties.

---

October 02 2010 at 12:54:09
Name: Lazzaro (via earlier email)
Topic: Osage Apts
Comments: Here's the Osage historical photo with where I remember Osage Elementary marked. Wondering where the shopping center was located or if it had been built at the time of this photo?

Maybe the Nasty Club members can point it out.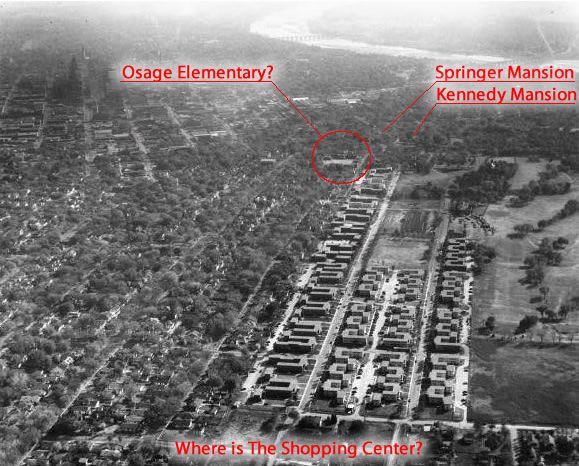 Lazzaro's guess as to the location of Osage Elementary School
Webmaster: Bryan Crain told us in GB 281:

"Osage was at 318 West Golden, right in the middle of the Osage Expressway."

I remember looking up West Golden, and it was obliterated by the Tisdale Expressway, but there is an East Golden that helps you get a rough idea of where the school must have been.
---

October 02 2010 at 12:34:27
Name: Tim Sawyer
Topic: Osage Days
Comments: Lazzaro, I can appreciate your assumption of Mitch having been your dreaded bat assailant after reading my original slanderous post. Of course we only have your story so far (could have been a perfectly "logical" explanation for the impromptu cranial massage you received).

Interesting that you dismiss your theory so easily after Mitch merely states that, "I never have smacked anyone with a baseball bat". Yet he (boastfully?) continues with, "but there have been some times I wish I could have!" Perhaps this "wish"ful thinking moved into the sphere of reality, and that "anyone" may have been you?!

Note: after my original post on this topic, Mitch did send me a very convincing email that implied he was remorseful and had moved beyond these childish pranks. I wept bitter tears of relief as I read and reread the heartfelt testimonial, and suddenly realized there was actually a small ray of hope for the seemingly "crazed" younger generations...

==================

RE the comments on best Bond theme... I cast my vote for Shirley Manson (of Garbage) singing "The World is Not Enough". Maybe my opinion is skewed by my lust for Ms. Manson (Scottish vixen) but whatever the reason, I think it is a very good performance. Here is a YouTube video of Garbage performing this prize live on David Letterman:






(There is another video made for MTV which depicts a more "secret agent" and covert theme behind the song - some may enjoy this over the live version - but I think Shirley is "most excellent" in the Letterman appearance.)

---

October 01 2010 at 20:31:58
Name: Lazzaro
Topic: Osage Days
Comments: Well then, that eliminates you as a suspect, Mitch. The closest description I can come up for my neighborhood baseball bat assailant after nearly fifty years is that 'some terror of a maniac kid' tag - which would describe most of the boys and a fair number of the girls pedaling around the streets and courtyards of the Osage Apartments at that time.

---

October 01 2010 at 16:20:43
Name: Mitch Gray
Topic: Osage Biter
Email: North Of You
Comments: Ok folks, here's the story...

I have already confessed to my stint as the biting terror of Osage Apts.
I was an active member of "The Nasty Club".
I do feel I have paid some dues but I'm not a big believer in Karma.
I never have smacked anyone with a baseball bat, but there have been some times I wish I could have!

Through the years, hopefully, we all become adults and attempt to find our purpose in life. (Still looking for that!)

I started my career as an electrician back in 1974 and for the last 16 years have owned and operated Riverside Electric Co.

I dabbled in broadcast radio for about 8 years (K107-KBIX-KMUS-WDTX-KVOO), played in dozens of rock bands, and even performed a few technical mountain climbs. That being said, I have not bitten anyone for other than recreational purposes since my time at Osage.

Hope this settles this for Mr. Sawyer and Lazzaro.

Chomp. Chomp.

---

October 01 2010 at 14:41:31
Name: Lazzaro
Topic: Osage Apartments
Comments: Re: Tim Sawyer's GroupBlog 281 remembrance of TG&Y pilferage, a "nasty club" and a "toothy monster" at the Osage Apartments in north Tulsa, 1959-1962.

Mr. Sawyer. Our paths cross again.

Stirred by a recent post by TulsaGal on her blog, I got to thinking about the Osage Apartments and after a search, turned up this post of yours.

I'm guessing we are very nearly the same age and appear to have lived in the Osage Apartments at about the same time and from the sounds of it, about the same apartment block. We also share shoplifting training at the TG&Y. In my case, I was successful in stealing a large green rubber lizard. Successful until my mother found it and, after intense interrogation at which time I broke, discovered that I had shoplifted it. I was marched across the street and made to confess and apologize to the store manager. I don't believe I continued that particular line of criminal activity after that. Or if I did there was a TG&Y taste to it. My mother was also divorced (not nearly as popular in 1960 as it is today - as you probably know well) with boys so the Osage Apts. must have been bargain digs.

Unlike you I did attend Osage Elementary briefly. I can't clearly remember where the school was but don't think it was next to the shopping center. I think the freeway took it out and that it was near the old entrance to the Tulsa Country Club somewhere behind and a bit North of the house pictured here: Springer Mansion, Entrance to Country Club.

But I might be wrong about that.

Not sure if his name was Mitch, but some terror of a maniac kid hit me in the head with a baseball bat when I lived in the Apts. I'll just assume it was Mitch or his brother. :)

---

October 01 2010 at 11:25:09
Name: Webmaster
Topic: "Countdown to Zero" at the Circle
Comments:
Opening at the Circle Cinema today: "Countdown to Zero" (Gary Chew's review linked.)

"The history of the atomic bomb from its origins to the present state of global affairs: nine nations possess nuclear weapons capabilities with others racing to join them, with the world held in a delicate balance that could be shattered by an act of terrorism, failed diplomacy, or a simple accident."
---

September 30 2010 at 19:17:09
Name: Mike Bruchas
Topic: Tony Curtis and TV appearances
Comments: In the world of TV, he appeared regularly on shows set in Las Vegas. Such as with the late Robert Urich when he was "Dan Tanna", the P.I. Curtis was a casino/hotel boss/landlord to Tanna.

He also appeared on CSI as a friend of Marg Helgenberg's character's "father" in several episodes.

What a great career of action, comedic, and character roles!

---

September 30 2010 at 16:50:14
Name: K. Bolen
Topic: Tony Curtis
Email: bojoker@att.net
Comments: Saw Tony Curtis in New Haven at the Shubert in "Some Like it Hot" playing the Rich Millionare. When he came out on stage, folks gave him a standing ovation. My favorite movie with him, besides "Some Like it Hot", was the "The Great Race" with Jack Lemmon. RIP Mr. Curtis.

---

September 30 2010 at 11:37:04
Name: Barbara Bond
Topic: Dance Party
Email: bbond@thekirk.com
Comments: My husband played in a band in the late 60s and was on Dance Party. They were called "James Bond and the Agents." It is possible that you might have pictures or footage of one of their appearances? I also went to school with all of the member of the Rogues Five. Seeing Randy on this site brought memories flooding back.

---

September 30 2010 at 09:40:34
Name: Joe
Topic: VW Dealer
Email: joe tul at xoc dot ten
Comments: I believe Brown was on 41st by Southroads at one time. At one time it was also called Yost Volkswagen. When Porsche and Audis were first sold here, I believe the dealer for them was Conine-Schwab.

---

September 30 2010 at 08:15:59
Name: DolfanBob
Topic: Tony Curtis
Email: DolfanBob@lycos.com
Comments: Tony Curtis has passed away at the age of 85. I always liked him in the roles he played.

---

September 29 2010 at 16:12:26
Name: K. Bolen
Topic: VW 41st Memorial
Email: bojoker@att.net
Comments: Yes..it was Memorial VW..I worked across the street at Precision Imports Porsche - Audi...swapped parts now and then with them.

---

September 28 2010 at 14:34:27
Name: Scott Linder
Topic: VW Dealers
Comments: I seem to recall that I bought my VW Beatle in 1965 from Spraker. I paid $1400.00 cash and drove it off the lot. I was only 17 or so at the time, so my Dad had to go along to close the deal.

I remember the salesman asking if my Dad gave me the money for the car. I said something like "No... I run the motion pictures that you see, and make my own money".

---

September 28 2010 at 12:12:36
Name: Dave
Topic: VW Dealership
Comments: I seem to remember a VW dealership on 41st between Sheridan and Yale in the early 1970s. I spent a lot of time at Southland then and drove past the dealership often. I cannot recall the name, but for some reason Courtesy Volkswagen comes to mind. I may be dreaming.



There is another VW dealer from that era that I can't quite think of. The associations I have with it are something like "manikin" or something related to a marching soldier. We'll eventually see if any of this makes sense.

(Later) There was a Brown VW, and an Esche VW at 4240 S. Memorial (now the site of Volkswagen Tulsa), but neither is the one I'm thinking of. Maybe I'm wrong.
---

September 28 2010 at 07:10:58
Name: Mitch Gray
Topic: VW
Comments: The only ones I recall was Spraker on Harvard around 37th and Memorial Volkswagen obviously on Memorial about 46th.

---

September 27 2010 at 19:18:57
Name: Gary
Topic: Volkswagen dealer
Comments: I am trying to find the name of the Volkswagen dealer in Tulsa in the 70s on 41st Street.

---

September 25 2010 at 22:14:18
Name: Mike Bruchas
Topic: Ancient 'Man from U.N.C.L.E.' episode
Comments: Channel 50 here is showing a B&W early episode tonight with "Illya Kuryakin" with a very Russian accent as a Russian military contact for UNCLE.

Some diabolical outfit is shooting missiles into Russia which destroy its grain harvest.

Napoleon Solo does fake-y accents and also has a sexy, slinky, brainy communications op sunbathing while at her console. Sounds like a pre-pubescent fantasy in part.

The whip pans, communicators and music are still there - but this feels like a cheapy pilot.



Maybe a pubescent fantasy. That would be #11, "The Neptune Affair". Poor dubbing in this episode is probably responsible for your knowledgable TV guy perception of cheapness. Also of note: 'Sgt. Schultz' from Hogan's Heroes was in the cast, according to IMDb (linked).

See a couple of free minutes (one of them being the great first season opening sequence), or the whole episode, on Amazon Video on Demand.

Tying together two current topics, David McCallum (then, Illya; now, NCIS' "Ducky") and Nancy Sinatra dueted on McCallum's original song, "Trouble", in "The Take Me to Your Leader Affair" (1966). Includes a couple of very funny lines from Illya.



---

September 25 2010 at 21:54:46
Name: Mike Bruchas
Topic: Frank Sinatra, Jr.
Comments: Last heard that he was working with big bands and appearing with smaller symphony groups.

---

September 24 2010 at 17:57:42
Name: Lazzaro
Topic: Tulsa Kluxer Shocked & Incensed?
Comments: I think Mr. Baker attended the event with the intention of making a citizen's arrest for public nudity and to create a stir.

He sure stirred up the auditorium that night!

---

September 24 2010 at 17:28:05
Name: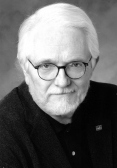 Gary Chew
Topic: Tulsa Kluxer Shocked & Incensed?
Email: Northeast of Eden
Comments: The hairy encounter at the Old Lady of Brady in the 70s sounds like a real gas to me. I think I recall something about it, but I, of course, have a comment: I wonder why someone who would be offended by naked persons on a stage singing and dancing would want to come to the performance in the 1st place, whether they're Kluxers, or not. I saw "Hair" in a safer venue...an LA performance, a looonnng time ago.

---

September 24 2010 at 14:36:56
Name: Scott Linder
Topic: Motion Picture Scoring, etc.
Comments: My post that deals with all aspects of motion picture sound is coming soon.

Meanwhile, those who have a special interest in motion picture music scoring might enjoy having a look at ScoringSessions.com. This site is maintained by many A.F.of M.Local 47 members, as well as may others of us who work in the industry.

It features interesting information, and great session photos of recording set-ups and the composers, orchestrators that musicians that you've heard for years, but have probably never seen.

---

September 24 2010 at 14:10:24
Name: Lazzaro
Topic: Hair, The Old Lady & The Klu Klux Klan
Comments: A recent post at TulsaGal provoked me to recall an event that occurred sometime between '70~'72 and I wonder if others here remember it?

I attended a performance of 'Hair' at the Old Lady on Brady in '70? '71? possibly '72 but I think probably '71. During the performance a man rushed onstage and attempted a citizen's arrest on the nekkid actors. The friend I was with that night has refreshed my memory and provided some of the key details.

The interruption in the performance, as he recalls, came just after the nude scene and as a gag intro to the intermission was just happening. A man dressed as a Tulsa Police Officer came out, slammed a night stick down, then pulled his hat off to reveal cascading long hair. He was then to announce the intermission but a certain Mr. Charlie Baker rushed onstage, grabbed the microphone from him and announced a citizen's arrest. Mr. Baker was hauled off the stage by security and Tulsa Police.

As I recall, the performance stopped, the house lights came up and the man was escorted to the lobby via the house-left main aisle amid crowd jeers. He was described as a member of the KKK in the newspaper story the following day, if I remember correctly. The mother of the friend I was with at the performance knew the man from her job at a downtown trucking firm and confirmed him as a member of the Klan.

Once things calmed down a little, the intermission commenced and afterwards the show went on. My friend and I remember that some of the female cast members pressed charges against Mr. Baker for groping during the 'arrest'.

Anyone attend that performance? Sure put a Tulsa spin on the Age of Aquarius.

And as for Nancy Sinatra...she's a goddess. Sugar Town, Friday's Child, How Does That Grab You Darlin', Boots, You Only Live Twice, Lightning's Girl and her duets with the late, great Oklahoman Lee Hazlewood: Summer Wine, Somethin' Stupid, Jackson, Lady Bird and the immortal Some Velvet Morning.

---

September 24 2010 at 12:17:32
Name: Erick
Topic: You Only Live Twice
Email: ericktul@gmail.com
Comments: I'll take the webmaster's tip of the cap to Nancy Sinatra's rendition of the theme to "You Only Live Twice" one step further: I think it's the best performance of any James Bond theme song. I still think "A View To A Kill" by Duran Duran (from "A View To A Kill") is the best song, but the performance of "You Only Live Twice" is fantastic.

Then again...Shirley Bassey's performance of "Diamonds Are Forever" is really good if you know what John Barry told her to think of while she was singing it.

---

September 24 2010 at 07:32:27
Name: DolfanBob
Topic: Frank Jr
Email: DolfanBob@lycos.com
Comments: I believe Frank Sinatra Jr performed at the Broken Arrow PAC last Year. I thought it was kind of a odd venue for him but read that he did quite well.

---

September 23 2010 at 14:18:55
Name: David Batterson
Topic: Frank Sinatra, Jr.
Email: somewhereinCA@nobudget.com
Comments: I didn't know Frank, Jr. was much around anymore. But at the end of "The Defenders" TV show last night, rotund Frank, Jr. closed it by crooning in a Vegas nightclub. Wasn't too bad.



Frank, Jr. had some outrageous things to say in issue #24 (2002) of Cool and Strange Music, such as:

"The Sixties was the sickest period of time that I've ever lived through. I hated the whole decade."

And:

"I hated the Beatles."

And:

"(Bruce Springsteen) massacred a great Matt Dennis song, called 'Angel Eyes'. Absolutely massacred it."

But he does like Diana Krall, Big Bad Voodoo Daddy and Barry Manilow. And he does sound really good himself.
---

September 22 2010 at 15:53:01
Name: Scott Linder
Topic: Mr. Lazzaro's post
Comments: Mr. Lazzaro, thank you for your kind notes with regard to Tulsa's Local 513 Operators.

As a part of our jobs, we were required to listen to every feature IN THE HOUSE during the first screening and made any needed adjustments to sound. In addition, we closely watched every reel and made focus-notes so that every Operator would make the proper adjustments during each screening. You know... just like those concession folks and "managers" do today.

---

September 22 2010 at 12:54:51
Name: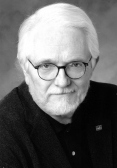 Gary Chew
Topic: These Boots Not Made For Singin
Email: Northeast of Eden
Comments: In reply to Mr. Ruddle: Right on, Jim. Nancy's talent for singing must've been a disappointment for Frank. Then, there's Frank, Jr. There's only one Frank Sinatra.



I must beg to differ. Nancy's rendition of the Bond theme, "You Only Live Twice", is more than nice. And how about Frank and Nancy's duet on "Somethin' Stupid"?
---

September 22 2010 at 07:44:29
Name: David Bagsby
Topic: Brook
Comments: This is an incredible long shot, but back in 1980, a local guy named Crazy Dave booked the Brook Theater for a punk rock band showcase. Channel 2 sent a crew to film it... anybody have any idea if this footage is still around?

---

September 22 2010 at 06:32:01
Name: Jim Ruddle
Topic: Chew Review
Comments: My apologies to Gary Chew for calling attention to an unintended redundancy.

He writes, concerning some movie, that Nancy Sinatra doesn't sing.

She never could.

---

September 20 2010 at 16:30:23
Name: Lazzaro
Topic: Operators
Comments: Mr. Linder wrote: "...It's always good to hear when a patron enjoys a feature, but please remember that Operators don't book-em.... we just screen-em."

Yes. In focus, without stutters and with the sound working beautifully. Very important when it comes to Juliet.

---

September 20 2010 at 15:54:55
Name: Scott Linder
Topic: Mr. Lazzaro's fun at the Boman
Comments: Mr. Lazzaro, I'm very glad that you enjoyed "R and J" at the Boman. I appreciate your thanks, although I was most likely at the Brook or the Fox. It's always good to hear when a patron enjoys a feature, but please remember that Operators don't book-em.... we just screen-em.

---

September 20 2010 at 01:42:38
Name: Gary Chew
Topic: One More Thang
Comments: I failed to mention who stars in "Get Yourself a College Girl": Catch your breath, now. Mary Ann Mobley, Chad Everett,

Nancy Sinatra (she doesn't sing) and the "Don't Squeeze the Charmin" guy. Oh yes, The Animals do a tune, too. Eric Rules! A shoo-in for the old Ch-6 Zeppy Show, you betcha!!

---

September 20 2010 at 00:49:55
Name: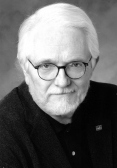 Gary Chew
Topic: A Very "Good" Movie For Lawzee Lovers
Email: Northeast of Eden
Comments: Can't believe it: Came on this blog to hark back to Zeppy's nutty run on Ch 6 and somebody has just posted an item on the permutation of G. Ailard's radio stint: Unfilmy Can Festival: a great spin on my suggestion to G. Ailard, a long time ago, for the unspun version of The Uncanny Film Festival.

Now here's what I was going to write: I saw a movie on cable this evening that's so bad it could've been shown on Zeppy's Show. It's called "Get Yourself A College Girl." Sherman Oaks would give it 5 stars!!

---

September 19 2010 at 23:58:43
Name: Rodney Echohawk
Topic: Movie sound, KAKC part 2
Email: rechohawk@gmail.com
Comments: The discussion on the sound in movie theaters reminded me of when I worked at the Leachman Theater in Stillwater in 1979-1980.

We had upgraded our projection booth with a state-of-the-art system and took a little while to work out all the bugs. During a showing of "Star Trek, the Motion Picture", an ear-splitting whine came over the speakers for almost 30 seconds. For much of the next 15 minutes you could hear patrons asking each other "What did Spock say?" or "Did Kirk say something?" When I told a friend about the incident, he smiled and said "Look's like your company made a sound investment! (major groan here)"

By the way, I have it on some authority part 2 of the KAKC documentary on KWGS next Friday will include portions of G.Ailard S.Artain's "Unfilmy Can Festival.

---

September 19 2010 at 15:13:43
Name: Lazzaro
Topic: re: Motion Picture Sound
Comments: Mr. Linder wrote: "So, now we have little children as "managers" and concession workers who thread the projectors with fingers who have just served greasy butter-flavored popcorn. The real Motion Picture Operator has been gone for many years. I can only hope that some may remember when we provided quality sound and picture services in Tulsa theatres...

Well, if you were responsible for threading the film stock that had Olivia Hussey rolling out of bed in 'Romeo and Juliet' I certainly remember and salute you! Viva Boman Twin! Viva Mr. Linder!! Viva Juliet!!!

---

September 17 2010 at 19:36:53
Name: Mike Bruchas
Topic: Edwin Newman
Comments: Here's an often-repeated favorite anecdote of his.

Newman:

"I remember when the bulletin came on the AP wire that Spiro Agnew had resigned as vice president. I ran to the announcer's booth.

"There was an American League playoff game on. Whoever was in charge of operations control wanted me to wait until the end of the inning.

"I said, 'The next time the pitcher delivers the pitch and you see the ball in the catcher's mitt, switch to me and I'll be off before the pitcher throws another ball.'"

---

September 17 2010 at 18:40:24
Name: Webmaster
Topic: "Sea Hunt"
Comments:

I've been working out on the stationary recumbent bike every other day while watching DVR'd episodes of "Sea Hunt" (starring Lloyd Bridges as Mike Nelson) from ThisTV, one of the KOTV digital subchannels.

I finally caught the "scubasphere" episode listed on the 1961 Tulsa TV schedule page (title: "Point of No Return"). One of the better shows. I also recently saw one with Jeff Bridges as a kid. He's come a long way, winning the 2009 Best Actor Oscar for "Crazy Heart" (review by Gary Chew).

A common thread in "Sea Hunt" is the suicidally bad planning involved in facing each week's peril.

Typically, a government official or Coast Guard officer (Mike Nelson is in the Coast Guard Auxiliary) says something like, "Mike, we'd throw you a ticker tape parade if you could help us out."

Mike looks thoughtful, then being the patriotic ex-Navy frogman he is, acquiesces with a line like, "Maybe I can rig something up, uh?"

Rather than hire a proper team to undertake the hazardous mission, Mike is sent out alone with heavy odds against success, and a high probability of death for himself. Often, the officials come off as pretty thick, ignoring obvious safety measures. Mike could plan better, too. Most times, he observes the "buddy" rule of diving in the breach.

Through his diving skill and blind luck, Mike prevails. He is such a nice guy that he usually doesn't even punch or ream out the culprits who created the bad situation.

In retrospect, I get why my parents weren't too thrilled with my swell idea of getting scuba equipment as a kid. Based on the evidence of "Sea Hunt", you were taking your life in your hands every dive. But I don't think they would have gone for it anyway.
---

September 17 2010 at 17:22:40
Name: Scott Linder
Topic: Motion Picture Sound
Comments: Thanks to all who have commented about motion picture sound from the actors who create it, through the end result at the theatres where we experience it.

I will soon attempt to explain this entire process, which may help answer some questions from many TTV folks. This is a very complex subject, so I will divide it into several parts... from production to final showing at a theatre near you.

By the way, thanks very much to Charles for your kind comments toward the members of Tulsa IATSE Local 513. All the operators that you mentioned, plus may others, were very well-trained and did their best to provide quality picture and sound to every theatre patron. In addition, we had a very special relationship with the managers in every theatre, as you mentioned in your post. Despite our attempts to save our jobs by merging our skills, it was not within the vision of the theatre owners.

So, now we have little children as "managers" and concession workers who thread the projectors with fingers who have just served greasy butter-flavored popcorn. The real Motion Picture Operator has been gone for many years. I can only hope that some may remember when we provided quality sound and picture services in Tulsa theatres...

---

September 17 2010 at 16:38:22
Name: Mike Bruchas
Topic: Edwin Newman passes
Comments: I was sad to read in the NY Times about the passing of long time NBC newsman Edwin Newman. He was 91 and passed in the UK on Aug. 13th. What a funny, intelligent guy; he even did SNL as the host once.

I need to track down one of classic books on grammar.

I had last heard him on Chicago burb FM on a show in the last year or so, talking about NBC Chicago "way back when".

Here's a link to an obit.

---

September 17 2010 at 16:30:13
Name: Mike Bruchas
Topic: PETA nude shower folks in Tulsa
Comments: PETA's publicity stunt in Tulsa made the news here. Two pretty women took a nude shower, hidden by a shoulder to mid-calf wrap-around shower curtain. I think to say that vegans used less water showering or some silliness. The cutaways of males looking down from downtown office buildings at the women made me think that nothing has changed in nearly 40 years.

I can remember working at KWGS radio in the Summer 1971 trying to get news stories. We used the old basement control room with the mono Magnacorders for production work. Since we had limited resources in the summer, we would call local newsmakers for sound bites.

I did a phone interview a woman who had marched topless in downtown Tulsa by the Mayo to demonstrate her "personal freedom". Uh, she had been an exotic dancer and the Tulsa PD intervened after an on-looker ran to cover her up in a sport coat. No, she did not sound like an airhead nor did she publicize which club that she had worked at.

Sooooo - nothing ever changes in Tulsa!

---

September 17 2010 at 15:42:08
Name: Dave Bartlett
Topic: G. Miller's theme
Email: dbartlett@ameritech.net
Comments: I believe Miller's theme song was "Moonlight Serenade". Played it at least two million times over the years.

---

September 17 2010 at 08:15:53
Name: P. Casey Morgan
Topic: KAKC Documentary delay
Email: p.casey.morgan at gmail dot com
Comments: Sorry, folks, but the second part of the KAKC documentary has been delayed and will play NEXT Friday night, September 24 at 8 p.m.



I revised the date on the What's new? page, and will bump the item up again next week. Thanks.
---

September 17 2010 at 00:06:22
Name: Webmaster
Topic: KAKC documentary, part 2, 9/24/2010
Comments:
From Casey Morgan's previous note:




"Fans of the old KAKC 970 AM will want to tune in to KWGS, 89.5 FM, Friday, 9/24 at 8 pm for the second part of our documentary about the Rockin' 97. KWGS Operations Director Steve Clem has been working on this two-part documentary for the better part of a year and we think you're going to enjoy it.

"The KAKC documentary will become available for listening to on our website at the same time it is airing."


Read, see and hear more at "KAKC - The Big 97" on KWGS' site.
---

September 16 2010 at 15:41:10
Name: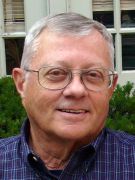 Mike Miller
Topic: Majestic
Comments: Patrons often walk out of a bad movie. That was a bit risky at the Majestic in the late '60s.

When Gary and I worked at KOTV, I recall interviewing a "star" of one of the X-Rated films in front of the Majestic. I asked her what she hated most about making such films. She said, "The men are old and ugly and don't bother to take off their shoes."

---

September 16 2010 at 14:59:58
Name: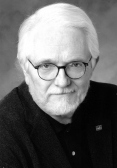 Gary Chew
Topic: What Was Glenn Miller's Theme?
Comments: Enjoyment overtook me reading Miller's reminiscence of the Plaza Theater. Didn't get to Tulsa in time for that venue. I only saw Vadim's take on scantily clad gals of the 50s. Bardot was an eyeful, but still needed acting lessons.

Didn't know Mike pulled an usher gig at the Plaza. Sounds cool, and so close to the Crosstown.

Yes, Donaldson was colorful guy. Wasn't "Zipper Serenade" the Miller Band's theme song? I'm starting to senior-tize those musical moments.

Now Mike, tell us about the Majestic!

---

September 16 2010 at 14:30:55
Name: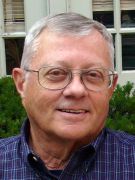 Mike Miller
Topic: The Plaza Theater
Comments: I worked my way through TU doing a number of odd jobs, including as an usher at the Plaza when it was an art theater. My boss was Bill Donaldson (later a film critic at the Tribune as I recall.) To set the right mood, Donaldson played "Gershwin's Concerto in F" before and after showings. As an art theater, the Plaza was a tad supercilious and I wore the required suit and tie.

By today's standards the films shown were pretty tame. It was probably around 1956. We were showing "And God Created Women," directed by Roger Vadim and starring his wife, Brigitte Bardot. This was the original version. (Vadim remade the film in 1988 starring Rebecca De Mornay.) Not sure which film my old friend Gary Chew preferred.

Since it had been condemned by the Catholic League of Decency, the film did a brisk business. Bardot was shown minus enough clothes that Donaldson had me walk up and down the aisles with a flashlight checking for, well, anyone "holding his own," so to speak. I didn't catch anybody but listened to a veritable zipper serenade as I made my rounds.

| | |
| --- | --- |
| | |
| | Bill Donaldson with Irene Ryan |

(I omitted that particular job description on future resumes.) Donaldson later moved to the Brook and I joined him there. The clientele was vastly different in Brookside. There, Restless Ribbon outcasts threatened to hang me by my tie which I quickly removed. At the Plaza, however, we used to sit in Donaldson's office after the last show ended, drink beer and talk films. Bill Donaldson was fascinating; he was a perfect fit as a newspaper film critic.

I have many fond memories of an earlier Plaza. Growing up a couple of blocks away, we used to regularly catch the Saturday matinee. Serials were a big draw. Superman, Batman, The Lone Ranger, and Republic Pictures Captain America, drew us back week after week. We wondered, "How on earth will he (or she) escape?"

---

September 15 2010 at 17:07:46
Name: Lazzaro
Topic: 15th and Peoria
Comments: Still not sure that this is Mr. Woodward's Art Theatre but there's this:

http://cinematreasures.org/theater/12928/


---

September 15 2010 at 16:25:10
Name: Gary Chew
Topic: Who's Smokin' What?
Comments: Gotta ask Mr. Morrow: was that the Falcon or the Plaza he saw smokin' back in '39? I was only two years old then.

---

September 15 2010 at 15:37:10
Name: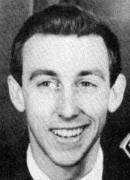 Frank Morrow
Topic: Theaters
Email: frankdotmorrow@coxdotnet
Comments: Comments on the subject of theaters past and present...

The name of the theater at 15th and Peoria in 1939 was the Plaza. It burned down in that year while playing "The Maltese Falcon" with Humphrey Bogart. I saw it smoking.

The Circle Theater is great, but I don't know why the sound has to be so loud. I have to sit in the back row with my fingers in my ears. My peers are the last of the swing generation, not needing big amplifiers to drown out all other possible thoughts. Maybe the high volume is necessary for the rock generations whose hearing has been impaired listening to their music and going to their concerts. I saw Frank Zappa and the Mothers of Invention in New York City in 1970 and I had to buy the record of the live performance in order to hear what had been played.

---

September 15 2010 at 12:48:15
Name: DolfanBob
Topic: Voice
Email: DolfanBob@lycos.com
Comments: I have to agree with Gary and Lee. As the years wane on, my ability to really hear some of Hollywood's whisper feature movies becomes more of a challenge than ever.

I have been told by people that went to school with me after running into them later in life. That they didn't recognize the face, but sure did know the voice.

Some voices that come to mind that I have no problem understanding and recognizing is Morgan Freeman, James Earl Jones and Dennis Haysbert (Allstate Ads).

I have to wonder if the lack of projection or technique stems from today's attitude of just not caring or having pride in the work your doing. Just look at the handwriting skills of most of the people today.

---

September 14 2010 at 21:48:28
Name: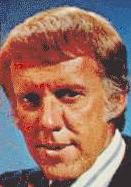 Lee Woodward
Topic: Voice Projection
Comments: The RBC (Rose Bowl Commander) spake the truth when he echoed my sentiment about untrained voices in the movie business. I don't herald this as a cure for not being able to hear dialogue, because...even a well trained voice can be badly recorded. But for the stage and opera, one has to be able to project the voice. Training is essential, but the physical make-up of the person is also very important. Some people's bone structure and nasal cavities are ideal and some not so. Then there is the little thing called allergies, which keep the head closed for the night. Of course, the ancients had their way of clearing these up for awhile and now modern medicine does even better.

I know everyone has had the experience of hearing a voice in a restaurant or theater. which sounds as though it's right next to you? In fact, it's quite some distance away. Some people are blessed. The oddest thing to me is when you hear an actor or opera singer who has a large stage voice speak in their normal manner offstage, and this rather mundane sound appears. Happily, this is not the norm in most cases. An opposite example was the famous tenor Tito Schipa. Standing next to him on stage one perceived a small voice, yet through placement and projection, he could be heard clearly in the farthest balcony seats. His voice was also full of technique and line and portamento. And yes, you can find him on YouTube, perhaps not in his prime as he was born in 1888, died in 1965.

As for speaking voices, did you ever hear anyone (in their prime) better than Orson Welles? How about the scene in the movie, Jane Eyre, where he runs through his mansion shouting her name?

Thus spake Orson when a full budget was in place. When he was throwing together something with funds raised at Chasen's, even he could become unintelligible. Big voice-little voice, it all has to work together; voice and mechanics.

---

September 14 2010 at 03:31:55
Name: Rose Bowl Bunker Commander
Topic: Movie Sound
Comments: I'm unqualified to comment on the technology aspects of movie sounds, but I suspect one of the cinematic culprits is inadequate training of actors voices. From 2nd grade in 1960, I did theater and had fine public school teachers who taught me how to train my voice and project.

Even in my Off-Off Broadway experience in the '90s, I never used miking for theater. And I could still do The Immortal Bard out-of-doors without artificial amplification or shouting. "They have to be carefully taught".

Another culprit is surely design of theaters to accomodate electrical amplification, not human voice projection. The ancient Greeks knew whereof they spake.

---

September 13 2010 at 11:31:24
Name: Charles
Topic: Union folks
Comments: Mr. Linder:

I worked as a doorman, etc. for the United Artist theaters in the late 70's - early 80's (primarily the Forum Twin but also the Fontana quite a bit, and the Annex a little).

The Forum Twin was very unique in that the union projectionists were also the managers of the theater. I'm not sure if that is technically allowed under labor law, but that was the set up.

There was a strike while I was at the Forum, which put us in a unique situation of having our managers walking a picket line. A few years later I needed some money for college and my friends in the union gave me $5/ hour to walk a picket line at the Boman Twin.

My experiences with your union actually shaped my career to an extent. I am now an HR/Labor Relations professor and I frequently use experiences with your union as examples in class. I always thought that the training that your union gave the operators made for a better movie experience in Tulsa.

Some of the operators I remember working with in Tulsa were (excuse the spelling): Bob Gird, Corky Coble, Barron Marcks, Henry Sowders, George Sisco, Leo Woodall, Ben Kay, Chubby ?, Mike Guilfoil. A unique and interesting group to say the least.

---

September 13 2010 at 10:54:18
Name: Lazzaro
Topic: Marvin McCullough
Comments: Is this the right Marvin McCullough?



http://www.hillbilly-music.com/artists/story/index.php?id=13171

---

September 13 2010 at 10:18:57
Name: Margaret Green
Topic: Marvin McCullough
Email: mgreendjhs at yahoo dot com
Comments: I am looking for any informmation about Marvin McCullough or a way to locate some of his old recordings. He was my mother's brother, but lived out of our home state most of his adult life.

If anyone can help me, it will be greatly appreciated. I never actually knew him well enough to have any significant memories, and my mother died back in 1981, long before Marvin died in 1998.

---

September 13 2010 at 08:58:37
Name: Webmaster
Topic: Previous GroupBlog link
Comments:
I'm sorry to report that Kevin McCarthy, star of "UHF" (filmed in Tulsa) has passed away at the age of 96.

Archived GroupBlog 315.
---
Back to Tulsa TV Memories main page