Tulsa TV Memories GroupBlog 336

TTM main | What's new on TTM? | GB Archive


October 13 2012 at 09:40:48
Name: Mike Bruchas
Topic: OkieSpeak vs. Norf Caroliner Talk
Comments: I had a post office box when I lived in Charlotte at my great neighborhood p.o.

Whenever I shipped stuff to my brother or friends, by at least 3 of the 4 window clerks, would be asked if "...I wanted to ship it PRORR-ity...". The first few times - I said - huh?
PRIORITY mail.

I told my local clerks here in Downers Grove about the regional "postal speak" and was nick-named "Mr. PRORR-ity" for a while.

NC is such a big state - you have normal speakers and folks with about 3-4 semi-regional accents plus speaking in "Southernisms" that you might NOT hear in Tulsa.

(..and oh yeah - THEIR BBQ is no way the same as that served in OK!).

---

October 11 2012 at 01:52:19
Name: Jon C
Topic: OkieSpeak
Comments: About a year ago my wife started a new job travelling the western part of the state for the health dept.
In a rural farming area, she needed some directions. A farmer was next to the fence and servicing his tractor so wifey pulls near and asks what road to take to her destination. Wiping his forehead, and taking a few seconds to think of his answer, then a big "spit of chaw" and the man pointed down the road saying "take a right when ya see the taar".
Wifey was not going to ask more and like a man would took off. Nearing the next section road she saw a big tractor tire leaning on the corner post, so she turns right. Follows the road to a dead end three miles used for local dumping. Swallowing her pride, and now thinking more like a woman drives back to the farmer for a refresher course. "Don't turn until ya see that taar" now she still doesn't get it, and another time or two the "Taar" gets a little clearer and turns into Tower as in overhead lines being held up by a TOWER!!!!!
That night she made me buy her a GPS!

---

October 10 2012 at 18:36:58
Name: Mike Bruchas
Topic: OkieSpeak
Comments: I can remember being in the cafeteria line in the old TU Westby Center behind this cute little blonde freshman from Enid. I was another nerdie newbie Freshman - but from Chicago.

"I'll take the corned BEEP sandwich on raw, please..." - was her request.

I could never see her again without stifling a snicker...


---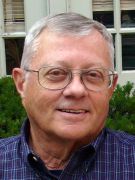 October 09 2012 at 16:49:46
Name: Mike Miller
Topic: Okeespeak
Comments: In my good old college days at TU, Okeespeak was the bain of Ben Henneke. It was a challenge to wean us off such hokie-Okie talk and the twang that informs others as to where we grew up.

Ben helped a lot and I thought I had conquered the problem until I got a job in DC in 1969 where I became the object of ridicule. Did I really make Bob Schieffer sound like a Yankee?

---

October 07 2012 at 09:25:15
Name: David Batterson
Topic: Okeespeak
Email: DB@WestCoastOkies.com
Comments: Don't forget "tars," as in "I'm getting new tars for my Ford at OTASCO."

---

October 04 2012 at 17:23:19
Name: Steve Smith
Topic: First Woods, now Hower
Email: esskayess@hotmail.com
Comments: Such good men and such broadcasting legends, both gone now. My family always preferred KTUL's news over the others and enjoyed Bob Hower, Don Woods and Steve "Z" Zabriskie's (later succeeded by Chris Lincoln) work.

Hower's work for "A Waiting Child" was his most enduring legacy, but he also did a feature that spotlighted noteworthy local businesses and individuals. One of them focused on my late father's boat business. He was very kind and professional throughout.

Both Hower and Woods were giants in their respective fields and will be missed.


---

October 03 2012 at 15:20:13
Name: David Harlan
Topic: Bob Hower
Comments: I just stumbled onto the news that Bob Hower died. I grew up in Northwest Arkansas watching the news on Channel 8 in the '70s and '80s, with "Hower, Woods and Z" (and, later, Chris Lincoln). I thought that Hower should have been on network news; I still think he could have been.

I always thought he was a good, gentle, decent man, even though I never met him. I'm glad to hear that people who knew him and worked with him agree with me.

Thanks for everything, Mr Hower. I would have been honored to shake your hand.

---

October 03 2012 at 08:16:24
Name: Fred Martin's grandson
Topic: Martin's BBQ sauce is available not at retailers
Email: martinsoriginal@windstream.net
Comments: If your interest in purchasing Martin's BBQ sauce, this is Fred Martin's grandson. I have spent a lot of time and money in the last year, and it now available, just hasn't retail shelves yet. But if interested, please call me at 918-697-8711.
Thank you, if U call me U have a free bottle of sauce coming. I will deliver it personlly, or if U know any one who might be in retail sales I am looking for a market at retail level, hit me back.

---

September 28 2012 at 17:53:42
Name: DolfanBob
Topic: KMOD
Email: DolfanBob@lycos.com
Comments: To bad to hear about Phil and Brent not getting a contract hammered out with Clear Channel. So Roy D Mercer, Greek Theatre and Dick Slexic Weather will go silent. Thanks for 27 years of laughter, boys.

---

September 26 2012 at 09:59:34
Name: Webmaster
Topic: Morgan Woodward radio interview tonight!
Comments:

Radio interview with Morgan Woodward in the 2nd hour of TV Confidential tonight:

Wednesday 9/26 at 7pm CST & Sunday 9/30 at 7pm CST
Click on the Listen Live button at WROMRadio.net

Available next week as a podcast on iTunes:
http://blog.tvconfidential.net/podcasts-only/rss2.aspx

and Feedburner:

http://feeds.feedburner.com/tvconfidential/dJJa
---

September 26 2012 at 07:37:17
Name: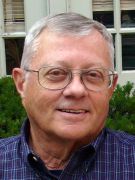 Mike Miller
Topic: Bob Hower Obit
Comments: There is a very nice obituary in Today's Tulsa World.






---

September 24 2012 at 20:17:09
Name: Mike Bruchas
Topic: Bob Hower
Comments: Does anyone know if there will be a funeral or memorial service?

---

September 24 2012 at 20:16:07
Name: Mike Bruchas
Topic: Bonnie Franklin
Comments: Was reading about actress Bonnie Franklin being treated for pancreatic cancer. For us old timers, she starred in "One Day at a Time".

CBS went thru a phase of wanting shows "to be more relevant" from their previous laugh-track-filled shows and "One Day..." was forced to take a plot line swerve...

I had also seen her in a Broadway Theatre League touring show at the Old Lady of Brady in the 70's. Loved her in that!

A musical based on a Shakespearean play with twins. Now - I can't remember what the title was....

---

September 24 2012 at 09:55:39
Name: Sonny Hollingshead
Topic: Lynn Rainwater
Comments: It's sad that we lost fellow Channel 8 colleague Bob Hower this weekend. Just found out this morning that Lynn Rainwater passed away. Worked with him for a time in radio before he left broadcasting to open a jewelry shop in Sapulpa. He was a young 61.

---

September 22 2012 at 17:13:26
Name: Erick
Topic: Bob Hower
Comments: KOTV has confirmed that Bob Hower passed away.

---

September 22 2012 at 13:39:24
Name: Mike Bruchas
Topic: Bob Hower?
Comments: There is a note on another site by Chris Lincoln's wife that Bob Hower passed this morning.

Does anyone know anything?

---

September 21 2012 at 22:03:21
Name: Jon C
Topic: Jest One More
Comments: I'm so glad to hear the phrase "Skweet" for Let's go eat.
I was playing music with Leon McAuliffe 35 years ago in Arkansas when some of the crew who all road together, and we had some time between shows took turns grabbing a bite at the nearest and probably the only diner in town. One of the "Okie" roadies had not eaten and was going outside when he saw a couple other good ol' boys and loudly asked "Jeet Jet" answered by "Node Jew" followed by "Squeet". Many heard this and these boys were clueless why many were laughing hysterically.
I guess this wasn't something unique after all, at least in Oklahoma.

---

September 21 2012 at 00:25:14
Name: Tim
Topic: Okie Addendums
Email: no1...etc.
Comments: Two more I finally remembered (and can't believe I forgot, but seems to happen all too often these days)...

Orter (you should).
Ortant (you shouldn't).

---

September 19 2012 at 16:46:52
Name: Mitch Gray
Topic: Jest One More
Email: North Of You
Comments:
Just had to add..
Ya'll hungry?..Skweet.(Let's go eat)
Ya'll ready...Sko.(Let's go)
slike (it's like)
Or just put M as the possessive before your noun.
Marm hurts today. I got sumpin in Myes.
Darn I banged Melbow.

If yer from round hyar you know theres oodles more.


---

September 19 2012 at 09:00:18
Name: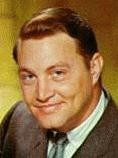 Jim Ruddle
Topic: Coll-Okie-alism
Comments: Back at the dawn of time, more or less, I was a youth who had wandered into the uncharted plats of settlements around McAlester: Places like Haileyville, Hartshorne, and the like. There I engaged in conversation with a weathered gent who was exercised about "Oral."

Naturally, I figured it was Oral Roberts who had revved his engine. But his comments were bizarre if, indeed, the man with the Hands was the subject.

He kept referring to "Oral" in strange ways and I didn't know whether he was some self-taught lawyer referencing oral argument, or perhaps some superannuated pervert who was fixated on oral sex.

It turned out to be pure Okie. He was p.o.'d about a commodity price.

You got it: Oil.

---

September 19 2012 at 01:36:05
Name: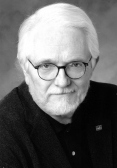 Gary Chew
Topic: Okeespeak
Comments: Oh Tim. Such good stuff. How 'bout? J'oo (Did you?) or Gohun't (one syllable, of course, which means: Going to...?) It rhymes with "joint," which is a place where one drinks beer and doesn't mean anything else, whatsoever.

Oh yes: Irregardless (which means: Regardless)

Yip, that Meryl Strip'll sure git that Okeespeak down pat. She's a gooduhn.

---

September 18 2012 at 17:11:17
Name: Tim
Topic: Okie Lingo
Email: no1gapackfan@aol.com
Comments: Some of my favorite Okie words:
Bat tree (for your flashlight).
Warsh (to get it clean).
Wrench (after warshing, of course).
Dreckly (get to it in just a moment).

Perhaps Miss Streep can start with these to "get into character"?

---

September 18 2012 at 11:36:19
Name: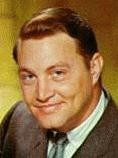 Jim Ruddle
Topic: "Batesville"
Comments: This movie in "Batesville" is most disturbing. Streep's entire career is based on doing accents: German, Bulgarian, New York, God-knows-where, and now she'll take on an Oklahoma lingo and we'll get a cross between Ma Kettle and Forrest Gump.

Count me out.

---

September 15 2012 at 23:28:21
Name: Jim Reid
Topic: Silent Movie in Broken Arrow
Comments: I just wanted to let everyone know that I'll be running a 16mm print of the Harry Langdon comedy "The Strong Man" this coming Friday. Free popcorn & lemonade.

7 p.m. Tulsa Tech, 129 E. Ave. (Olive). & 111th, Broken Arrow. Info: 355-1562 or

http://theatreorgans.com/SoonerStateATOS/.

---

September 13 2012 at 17:26:38
Name: Mike Bruchas
Topic: Okie Film Production
Comments: Chicago production web-site posting today:

"Essanay Studios' Wayne Kubacki reports that his company is supplying the lighting equipment for Mark Castelaz, the gaffer on the feature, "August: Osage County," based on the award-winning play by Steppenwolf playwright Tracy Letts.

Filming from Sept. 24 through Nov. 16 in Batesville, Oklahoma, it stars Meryl Streep, Julia Roberts and Ewen McGregor, with Chris Cooper, Sam Shepard, Juliette Lewis and Margo Martindale. Director is John Wells.".

Duh - is there a Batesville or do they mean Bartlesville?

---

September 12 2012 at 05:44:57
Name: Joe
Topic: A message to Mr. Lee Woodward/Me TV
Email: robertson@kjrh.com
Comments: With all of the comments pertaining to ME TV, I wanted to mention that I saw your brother on an episode of GUNSMOKE from 1868 this past week on ME.

I remember the first time that I ever saw COOL HAND LUKE (my 2nd all-time favorite movie) on the CBS Friday Night Movie, watching with my Mom around 1972 or 73. She mentioned then that "the man with no eyes" was your brother and I was, and still am, so impressed with that. You must be proud of him.

I am wondering if you stay in contact with him on a regular basis and how he is doing, and how you, by the way are doing too?



(Webmaster: Here is a reply and photo from Lee. TTM link with photos from Morgan's guest roles on the original Star Trek series.
Here's a photo of Morgan at age 6!)

Dear Joe,

I'm sure Morgan will appreciate your continued interest in his well being.

Yes, Morgan and I talk often enough to compare medical anecdotes. This is a pastime of us older folks. Morgan did a lot of his own stunts in his early days and is now paying the price...just like football players and other athletes.

I just talked to him Sunday in lieu of his 87th birthday. He is the middle brother of five and is the oldest surviving. He is still sharp as a tack but as I mentioned above, has some mobility problems; still, he has a knack of getting where he wants to be.

When he visited here a few years ago, a fellow from the Tulsa World interviewed him and asked the two of us to pose. So since you're a fan, I have included that photo. (Webmaster: I was unable to find the interview in the World's archives, or I would have linked to it. Here is a World story from 2008.)

And yes, we are all very proud of Morgan and his fantastic contributions to film.

Best wishes from the both of us.

Morgan & Lee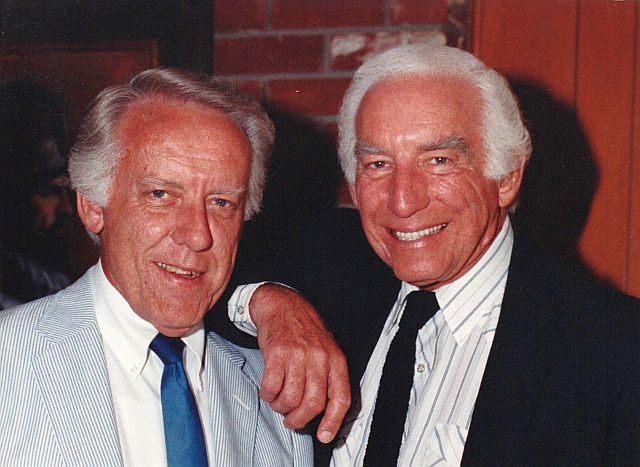 Lee and Morgan Woodward
---

September 10 2012 at 08:45:31
Name: Erick
Topic: Tulsa's digital subchannels
Comments: To my knowledge, all digital subchannels in Tulsa are available on the primary cable company in the area, Cox Communications.

RTV (Retro Television Network) is still available on one of KTUL's subchannels, though it is certainly a shell of it's former self. Me-TV is a nice addition to Tulsa, and I would love to see Antenna TV arrive someday. This TV is good for old/obscure movies.

---

September 09 2012 at 21:27:13
Name: Bill Welker
Topic: Mooring tower on NBT building
Email: schuldfrei@gmail.com
Comments: Sirs: On your page http://www.tulsatvmemories.com/weather.html#nbt, you have a photo of the Graf Zeppelin moored to the Empire State Building. Your text says "At right: the Graf Zeppelin moored at the Empire State Building in 1931." You should change this text to read something like "At right: Artist rendition of the Graf Zeppelin moored at the Empire State Building."

You see, no Zeppelin ever moored at the Empire State Building and the Graf Zeppelin was not in the US in 1931.

And there is more: Further down the page you have another photo with the caption "Zeppelin approaches the NBT tower. Courtesy of the Beryl Ford Collection/Rotary Club of Tulsa"

The Zeppelin in that photo is the USS Los Angeles, and the date was in 1929. The USS Los Angeles only made a fly by of the downtown Tulsa area, and in that photo, she is about 1/2 mile away from the NBT tower. She did not moore.

I am trying to locate the photo mentioned in the 2/26/1997 Tulsa World story by Bill Underwood "320 South Boston". I would like to try to identify the airship in question.

---

September 05 2012 at 18:02:51
Name: Mike Bruchas
Topic: More on digital sub-channels here in Chicago, but also in Tulsa
Comments: WGN TV in Chicago dumped their Spanish language sub-channel and went dark on another.

They carry ANTENNA TV now - with many of the same stuff - but at different times then the Weigel station.

Fox O&O WFLD and managed WPWR in Gary, IN share syndicated shows but at different times. Plus WFLD has NEW Fox programming. The Simpsons new shows and re-runs are on WFLD but for some reason - re-runs of Family Guy, American Dad, and Futurama are on the Weigel stations.

It all has changed from say when KTUL bought IRONSIDES or DRAGNET in syndication and no other station in the Tulsa market could carry the shows.

---

September 05 2012 at 17:57:19
Name: Mike Bruchas
Topic: Digital sub-channel programmers
Comments: 8 was carrying the Retro TV network for a while but the Little Rock based company - also ran into financial difficulties.

Weigel Broadcasting in Chicago seems to have a lock on MeTOO and MeTV plus Bounce TV (African American-centric programming 8-10 hours a night and great movies) for digital sub-channel programming.
Originally they had a deal with Warner Brothers and I believe Columbia Pictures packages. They are supposed to be providing programming to stations in other markets.I know that one of the stations in Champaign-Urbana, IL carries MeTV as a sub-channel.

Many of these sub-channels WON'T appear on cable because stations don't want to pay to populate cable channels.

---

September 05 2012 at 09:25:10
Name: DolfanBob
Topic: MeTV
Comments: Mike. Since you mentioned MeTV. I have a question about the preceding format on Fox 23 sub channel. The Cool TV. I liked it right up to just before we lost it. It brought back the memories of what MTV used to be.
I asked a friend who works at Fox 23 and he told me that they went bankrupt. I just can't seem to find any information about that on the internet. I guess Music Videos just won't ever make a come back, at least on their own channel.

---

September 04 2012 at 19:56:11
Name: Mike Bruchas
Topic: Late night TV in Chicago
Comments: One of WCIU's MeTV digital sub-channels started running KOJAK last night.

Must have been the pilot because of all of the REAL NYC location shots. Later shows had repeated (and repeated and repeated) second unit shots of NYC but all else happened in Hollywood.

A young Richard Gere is a minor baddie in the episode - I had to look twice...

---

September 04 2012 at 19:52:32
Name: Mike Bruchas
Topic: Sonny & Susan Gray
Comments: Are they still around or gone off to the great gig room in the sky?

---

August 31 2012 at 17:12:25
Name: Webmaster
Topic: New Amazon pages
Comments:

In the continuing quest to recreate the warp and woof of our Tulsa pop culture past, I added several new pages to the TTM aStore. I find looking at these items a great way to remember fun aspects of Tulsa life in the 50s-80s.
---

August 31 2012 at 16:04:50
Name: Joe Morsman
Topic: Beverly Pool
Email: morsmanj@gmail.com
Comments: I was in Tulsa on business a few weeks ago, and a flood of memories came rushing back. I grew up in Tulsa (born in St. John's Hospital in 1955, and moved away in 1963), and have tons of wonderful memories there. The internet is a wonderful way to help jog, confirm, or disaffirm those memories.

One of the earliest is of Beverly Pool, which was around 41st and Yale. When I googled it, I saw a blog entry on this from several years ago. I grew up just south of what is now Southland and Southroads Malls (one of them is now Tulsa Promenade mall, I believe). Whichever one is on the south side of 41st Street is where the Beverly Pool was.

There was a house there, which appeared to have been abandoned a number of years prior. It was a one story, very large house, sort of an '40s contemporary design. The house had a swimming pool, which after the house was abandoned was run as a public pool. You could still go up to the house and look through the windows, but there was nothing in it. I spent nearly all of several summers there as a very little boy.

Apparently the pool closed some time in 1961 or 1962 as the property was sold to some developers. After the house and pool were demolished, they dug a huge hole, which was the basement for the shopping center. There were dirt ramps down in the hole, and my brother and I spent hours riding down into the hole and coming back up.

Just one of my many, many fond recollections from growing up in what I thought was heaven on earth, Tulsa. Thanks for letting me share.

---

August 31 2012 at 07:33:15
Name: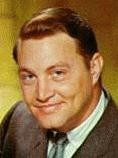 Jim Ruddle
Topic: Robert Reed story
Comments: Checking the archives (belatedly) I see that Lee Woodward had mentioned a bit of the same story very early on.

I'd forgotten that Lee was the beneficiary of the incident.



---

August 31 2012 at 07:23:42
Name: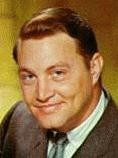 Jim Ruddle
Topic: Brady Bunch dad
Comments: This probably isn't news to many out there, but for some it will be. With "The Brady Bunch" still in re-runs somewhere, the character of the Brady father has a KOTV connection.

One day, about 1956 or '57, a tall, good-looking guy with a good voice shows up. His name is Robert Rietz, and he's been doing voiceovers in Hollywood. He says he's tired of the West Coast scene and the improbability of getting anywhere there. He auditions at KOTV and is hired as a booth announcer, a bit different from doing the voice of Smokey the Bear--his former high-water mark.

He apparently got a call from his agent after his first day at work, packed up and left before most people ever knew he had been there. It was a good move since he had a pretty good career even before the "Brady" success, with a couple of movies and a TV series or so. His professional moniker was Robert Reed.

He never came back to Tulsa, as far as I know, but perhaps someone else has better information.

---

August 27 2012 at 10:20:44
Name: Mitch Gray
Topic: Notta Lotta Ram
Email: North Of You
Comments: What I find amazing is that my old Commodore 64 could have sufficed for the Apollo 11 guidance computer.

We've come a long way from the floppy days!

---

August 27 2012 at 07:19:56
Name: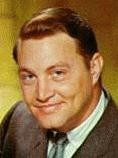 Jim Ruddle
Topic: Man on the moon
Comments: Regarding Mike's admonition to check the facts:

When the big Armstrong-Aldrin event occurred, the Bridgeport, Connecticut Post headlined :"MAN WALKS ON PLANET MOON!"

Someone even reproduced that page one exclusive on a coffee mug.

---

August 25 2012 at 22:37:17
Name: Mike Bruchas
Topic: Man on the moon
Comments: Neil Armstrong has passed.

God speed, Neil Armstrong.

In this day of "accurate reporting" - some reports read that he was 92 not 82.

(Always check your facts...)

---

August 17 2012 at 12:57:31
Name: Mitch Gray
Topic: Pelvis
Email: North Of You
Comments: I saw Elvis working at a toll booth between Tulsa and Stillwater recently.

He's still alive.

Really.

Maybe.

---

August 16 2012 at 18:17:52
Name: Mike Bruchas
Topic: Oh, heck!
Comments: ELVIS has now been gone 35 years...

Time passes fast.

---

August 14 2012 at 00:33:47
Name: Barry Parks
Topic: The American Theatre Co. today
Email: mangani6@hotmail.com
Comments: I went to see The Comedy of Errors, on the lawn at Philbrook Saturday night 8/11/2012. The American Theatre company is a different generation from those I last saw at the Brook doing Eddie and the Eclectics or the many shows featuring The Martels.

They did a good job and the weather was perfect and the crowd cool and fun. It was fun to watch the shenanigans again and remember the old days and wonder where the old Martels, Joyce, Buford and little Jimmy are today, fond memories! A good time was had by all.

---

August 10 2012 at 19:43:00
Name: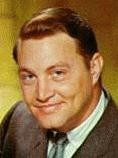 Jim Ruddle
Topic: Ken Broo
Comments: I wasn't around when Ken Broo was in Tulsa, however I have friends in Cincinnati and I am sorry to tell his friends that his wife Jackie died last Friday at 59. I'm sure that you can learn more by googling Cincinnati news sources.



---

August 10 2012 at 13:02:34
Name: Erick
Topic: Chughole of the Week
Comments: KOTV has put several Chughole of the Week segments in it's video vault over the past few days. www.newson6.com/vault

---

August 09 2012 at 15:35:00
Name: Mike Bruchas
Topic: Watching ancient CHEERS re-run....
Comments: Spanky MacFarlane did a customer cameo and I think denied to "Cliff" that he was Spanky....

---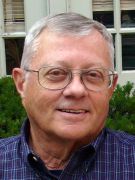 August 08 2012 at 13:43:50
Name: Mike Miller
Topic: Bob Gregory & Bill Pitcock
Comments: Bob Gregory and Bill Pitcock were brothers. Another brother, Jim was news director at KATV in Little Rock. I believe there was still another Pitcock brother as well.

Bob had changed his name to Gregory before I met him in 1959 when he hired me at KTUL-Radio. Bob Gregory may have had actor Gregory Peck in mind when he changed his name. I nicknamed Bob "DDT" (for Daddy Deep-Throat.)

I worked with both Bob and Bill. They were as different as night and day but both were fun to be around.



---

August 08 2012 at 08:40:40
Name: Joe
Topic: More Bob Gregory stuff
Comments: I was told a long time ago that Bob Gregory and Bill Pitcock were brothers in real life, and that Bob had changed his last name as a stage name. Can anyone verify that?

---

August 06 2012 at 01:25:34
Name: Charles
Topic: Camp Garland
Comments: I know it's off topic....but if any of you are boy scout alumni of Camp Garland, I have started a Facebook page for your memories. Just search on Facebook for Camp Garland alumni.

---

August 02 2012 at 13:39:26
Name: Webmaster
Topic: Quality time
Comments:

I captured this video yesterday while spending some quality time on the Wii with the Gottlieb Hall of Fame Pinball Collection. Turned out that several other people had run across this odd glitch. Great way to rack up a huge score while enjoying lunch!
---

August 02 2012 at 12:11:48
Name: David Haddock
Topic: Mr. Zing
Email: dochaddock@aol.com
Comments: I remember going to see Mr. Zing and Tuffy and of course Shaggy Dog, in Bartlesville at the annual Christmas Party at the old civic center. We had a wonderful time and went home with fruit and candy that was given out.

I also appeared on the show with my brother and cousins. When Mr. Zing asked my name, I told him I was Davy Crockett, because that's what my dad always called me. That must have been around 1965 or 66.

Does anyone know if there are copies of the show available anywhere?? I would be more than willing to go through the archives to find that show!! Would love to have it to give to my brother and my parents!



Sad to say, there are no archives of any of the local kid shows from that era. If there were, I would be looking up my 1960 appearance on Big Bill and Oom-A-Gog, and my wife's on Mr. Zing in 1966 (though I may have miraculously found a still photo of hers!)
---

August 02 2012 at 11:16:14
Name: Webmaster
Topic: Camelot Inn's end
Comments:

The former site of the Camelot Inn at 51st and Peoria is now occupied by an opulent QuikTrip. The QT is a great, though nondistinctive improvement over the ruined castle eyesore that stood in that state for many years.

I ran across the following notes about the last days of the Camelot on this site, A Short History of OKon by Tim Frayser. (OKon was an annual science fiction convention hosted by a fan club, STARbase Tulsa, from 1977 through 1992. I attended the 1978 OKon II at the Mayo Hotel in some of its last days before the recent renovations.)



(The 1992 OKon XV was) "held at the rapidly decaying Camelot Hotel, several room air conditioners exploded over the weekend, and many con-goers refused to swim in the sickly-green swimming pool.

"Late Saturday night, someone set off a smoke bomb in one of the video rooms. Nine Tulsa Fire Dept. fire trucks responded to the alarm. The entire second floor was evacuated for several hours, and one person was treated on the scene for smoke inhalation. Immediately following closing ceremonies, lightning struck the roof of the Camelot, which soon closed down for good."


That was the last OKon. Possibly the organizers were bummed out, viewing those events as bad omens.

As I noted over 10 years ago in GB 100:

"(The Camelot) was bought in '93 by the Mahareshi Mahesh Yogi (of Beatles fame), but fell into extreme disrepair and was shut down in '96 by the city. It has been something of a "hobo heaven" (as Wilhelm Murg might say) since then. Quite a comedown after having boasted Richard Nixon, Gerald Ford and Elvis as guests."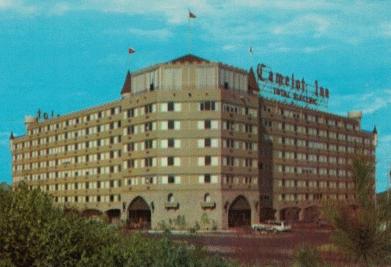 ---

July 30 2012 at 09:50:10
Name: Greg
Topic: Bob Gregory
Comments: I have a Bob Gregory story.

In 1967, my parents, brother and I were on a plane flying to Washington, D.C. to visit my other brother, who was serving in the Navy there. Much to our surprise, we were seated next to Mr. Gregory. He was pretty well-known in Tulsa then, so my mother was kinda star-struck. I remember him being very cordial to us.

Happy belated birthday to a Tulsa news legend!

---

July 30 2012 at 07:45:51
Name: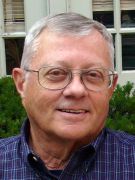 Mike Miller
Topic: DDT
Comments: Happy Birthday to Bob Gregory who was 81 July 27. He was a huge influence on me, Gary Chew and many others, at KTUL Radio in the late 50s. He later hired me as news director at Channel 8.

There was nobody like him. Daddy Deep Throat!



I forwarded your message to his son, Scott Gregory.
---

July 30 2012
Name: Webmaster
Topic: Previous GroupBlog link
Comments:
Archived GroupBlog 335.
---
Back to Tulsa TV Memories main page