Tulsa TV Memories GroupBlog 302

TTM main | What's new on TTM? | GB Archive




October 21 2009 at 09:57:37
Name: Webmaster
Topic: TTM featured on "Green Country Perspectives" today
Comments: (Bumping this item up for the last time)

During the deluge yesterday (10/8), Sam Jones taped a half-hour interview with me about TTM for the KRSC-TV program "Green Country Perspectives with Sam Jones". Thanks to Sam, production manager Dale McKinney and the RSU Public TV staff.

Air times will be: Friday 10/16/09 - 8:30 pm; Sunday 10/18/09 - 6:30 pm; Wednesday 10/21/09 - 1:00 pm.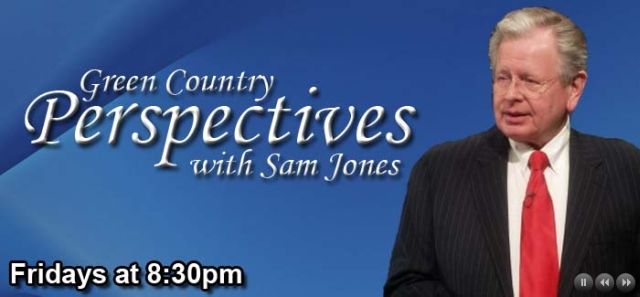 ---

October 21 2009 at 00:01:47
Name: Tulsa Area Music Archives
Topic: The Chris O'Dell Interview Podcast now available.
Email: info at preservemusic dot org
Comments: VOL. 4.1
THE CHRIS O'DELL INTERVIEW

Now available!

Currently on a book tour, we talk to the "Pisces Apple Lady" herself about her new book, "Miss O'Dell: My Hard Days and Long Nights with The Beatles, The Stones, Bob Dylan, Eric Clapton, and the Women They Loved". Chris visits with TAMA Founder Steve Todoroff about her time at Apple Records, The Beatles, and her relationship with former-Tulsan and rock legend, Leon Russell, who was inspired by Chris and wrote a couple of songs for his inaugural album on Shelter Records in her honor.

PreserveMusic.org or via iTunes.

---

October 20 2009 at 21:25:27
Name: Dave
Topic: The WILT Film
Comments: Something very interesting in the works called the "Why I Love Tulsa" film. Keep an eye on this.

---

October 19 2009 at 03:03:02
Name: Webmaster
Topic: Regina Moon new Red Cross CEO
Comments:

Regina Moon, the former CEO of KOTV and KQCW, has been named CEO of the Tulsa Area Chapter of the American Red Cross. More in the Tulsa World.
---

October 18 2009 at 17:21:37
Name: Webmaster
Topic: "Uncle Zeb" podcast
Comments:

Another great podcast from GoodbyeTulsa.com:

Carl 'Uncle Zeb' Bartholomew, Children's Show Host & Filmmaker
---

October 18 2009 at 13:24:44
Name: Wilhelm Murg
Topic: More on Tulsa Records
Email: wilhelmurg at yahoo dot com
Comments: I've had the Paragons record before, but the Al Horn record has a white BTR label, which I had never seen before. When I was first starting out in my record collecting adventures, when I was 11 in 1972, Bill's T was the goldmine of old 45s. I missed the period when they were releasing their own records.

I forgot that Uncle Zeke's real name was Al Clauser. That almost puts these records in the "Scope Them Turkeys" category.

---

October 18 2009 at 12:58:59
Name: P.Casey Morgan
Topic: Tulsa records - one more time
Email: p.casey.morgan at gmail dot com
Comments: Sorry - I wasn't quite clear in that posting. Bill's T Records was a retail record shop, not a recording studio. Or at least it wasn't a recording studio as far as I know (I don't remember ever being in there - was there a "record yourself" booth in there somewhere? Anyone?)



Wilhelm's Bill's T article has a record on the BTR label you can see and listen to, with Charlie Daniels(?!) as one of the Paragons, pre-fame. I added it back on 3/25/2005.

The label of one of the very records Wilhelm bought, "Have A Heart" on the Alvera label. is viewable on the Uncle Zeke/Al Clauser page. The label was named for Al, and Vera, his wife.

Added these links below, too.
---

October 18 2009 at 12:56:46
Name: P.Casey Morgan
Topic: Tulsa records
Email: p.casey.morgan at gmail dot com
Comments: Wilhelm - I think "BTR Records" at whatever North Harvard has to be "Bill's T Records," which was at the corner of Admiral and Harvard forever. Catty corner from the Quik Trip which is now at that intersection. Who knew Bill's T also made records?

---

October 18 2009 at 12:07:44
Name: Wilhelm Murg
Topic: Tulsa Records
Email: wilhelmurg at yahoo dot com
Comments: Yesterday I went to the Flea Market out by the traffic circle and ended up with an instant Tulsa record collection. I wanted to see if anyone knew about any of these titles. I have listed producers, songwriters, the address of the record company (when given) and the year, as indicated:



1. Al Horn:
Copy Cat (Larry Kingston)
Hello Mr. Heartache (Al Horn)
BTR Record Co. 19 N. Harvard, Tulsa

2. Billy Joe Thurmond with the Tulsa Swing:
Big Balls in Cow Town (Hoyle Nix)
Faded Love (Bob & Johnny Wills)
Derrick Records 1448 N. Harvard, Tulsa 74115

3. Campbell Bro. :
Blue Blue Blue (Forrest Lee)
Have a Heart (Dick Overbey)
Alvera 5366 W. 2nd Street, Tulsa

4. Don Moore, Bob Clear & The Tulsa Mountain Downhill Racers:
The Tulsa Mountains (Moore/Clear/Neighbors)
Burnt-Out Cowboy Songs (Moore/Clear/Neighbors/Kemp)
Trayson Records 6130 E. 32nd Tulsa (1979)

5. Guinn Brothers:
Troubles (Guinn)
Goodbye Mary (Guinn)
Alvera P.O. Box 9304 Tulsa

6. Bobby McBride:
Bobby McBride: I Am So Blue (Emma J. Mohrman)
Tommy Mattox (vocal) Bobby McBride: All I Have to Offer You (A.L. Owens / Dallas Frazier)
Alvera P.O. Box 9304 Tulsa

7. Johnny Stills:
Footsteps in the Hall (Stills/Yandell)
Honky Tonk Daddy (Stills/Card/Barrett)
Vaca Records, 6736 E. 6th Tulsa

8. Johnny Stills:
Marie (Stills / Reed)
You Painted The Image of Me (Stills / Reed)
Produced by Al Clauser. Alvera P.O. Box 9304 Tulsa

9. Dudley Pennington:
Turn On Your Love Light Baby (Dudley Pennington)
Silver and Gold (Dudley Pennington)
Produced by M &S Enterprises. Pride 2032 E. 49th Street N. Tulsa

10. Tammy Jackson:
Oklahoma Two-Step (Faded Love) (Marjorie Fain)
Almost in Your Arms (Marjorie Fain)
Produced by L.D. Allen. Dee Jay 230 W. Commerce, OKC 73109

11. Benny Kubiak & His Fiddlers
Tulsa on a Saturday Night (Benny Kubiak)
Contry Concerto (Benny Kubiak)
Produced by Mickey Sherman. Homa Records P.O. Box 60494 OKC 73106 (1974)

Let me know!

---

October 18 2009 at 11:25:09
Name: Jim Reid
Topic: KOTV 60th Anniversary
Comments: My guess is they have too much other stuff to deal with right now. My station here in Dallas also went on the air in 1949, and I remember the big deal we made of our 50th anniversary 10 years ago. There has been no mention of any kind of observance, and with staff reductions and budget cuts, it just may not be the right time.

---

October 17 2009 at 18:44:49
Name: Dave
Topic: 6
Comments: Yeah, it seems that KOTV should have at least acknowledged its 60th anniversary. No. 60 is never as big a deal as No. 50, but it's going to be awhile before the station gets to roll out whatever for No. 75. Unlike other institutions, they could have marketed a "6 at 60" mini-publicity campaign. Missed shot.

---

October 17 2009 at 14:43:57
Name: Dale McKinney
Topic: Perspectives on YouTube
Email: horvendale at gmail and so forth
Comments: To answer David's question about the Green Country Perspectives show ending up on YouTube, I don't know yet. Our webmaster, Brady, is working on our video page. But of course, he's also working on shows. We're a small staff. Of course, I think most stations feel like they are short of staff - it's the nature of the beast that you always need one or two more people than you have. Where have I heard that before? Oh yeah, if you're a director, you always need one more effects bank or one more channel of DVE than you have.

Thanks to Mike for being on the show. I'm sorry we had to do it during the Great Storm. When I was doing the research, and writing the open/tease/promo scripts, I stayed up very late just rummaging around on Tulsa TV Memories. I finally quit when I just couldn't keep my eyes open any longer. I don't suppose this is the first virtual museum, but it's one of the best.

---

October 17 2009 at 12:38:34
Name: David Bagsby
Topic: TV show
Comments: Any chance of that show you're on getting to YouTube?
RSU Public TV's new web site has its own YouTube channel, so it's possible they might make it available at a later date.
---

October 17 2009 at 09:59:20
Name: Beverly
Topic: Bozo in Tulsa
Comments: Mike,

I never knew we had our own Bozo in Tulsa! I remember well Mr. Zing and Tuffy and just barely remember Big Bill and Oom-a-Gog. I can remember watching Bozo, though. When my little boys watched Bozo in the 80s it was out of Chicago, I think. I wish we still had a local kids' show. I read somewhere, probably on TTM, that there was once a childrens' show upstairs at the Hawk Dairy. I'm not quite old enough to remember that one.

Is Sam Jones' show ever repeated?



Yes, there are two more airings of my interview I know of:
Sunday 10/18/09 @ 6:30 pm, and Wednesday 10/21/09 @ 1:00 pm.

Doug Montgomery was our Bozo, and I wish we had more about him here.
---

October 16 2009 at 21:07:08
Name: Beverly
Topic: Sam Jones' Green Country Perspectives
Comments: Great job, Mike! It's nice to have a face to connect with your name.
Enjoyed the show very much.



Thank you, Beverly. My reaction to seeing the show was relief that it came off so well, thanks to Sam and the crew.
---

October 16 2009 at 21:06:48
Name: Mike Bruchas
Topic: KOTV
Comments: I agree with TulsaTownie...aren't them Griffin folks remembering that THEY own Oklahoma's second oldest TV station and Tulsa's first?

H A P P Y B I R T H D A Y, KOTV!

---

October 16 2009 at 17:09:10
Name: K. Bolen
Topic: Falcon
Email: bojoker@att.net
Comments: I have to admit, after I read Mr. Chew's post, I was a little confused and after I got enlightened, well, I couldn't help myself from cracking up...besides Falcon being OK, his other kids, Mustang, Galaxie, and Maverick are doing well, and oh the wife (Crown) Victoria too...

---

October 16 2009 at 16:43:51
Name: TulsaTownie
Topic: KOTV's 60th Anniversary
Comments: 60 years ago yesterday (October 15th 1949) Tulsa's first TV station, KOTV, signed on! They didn't mention it on air, or on their website. What a shame to not acknowledge such an important part of Tulsa's history.

---

October 16 2009 at 13:05:27
Name: Beverly
Topic: RSU Public TV
Comments: I'm so happy you wrote in about Sam Jones program tonight. I can't wait to watch!

---

October 15 2009 at 23:00:39
Name: J LeMoine
Topic: RSU Public TV / Weird Ward
Comments: Hey, Mike - Looking forward to watching you tomorrow evening on Green Country Perspectives! Sam Jones has always been a favorite, and I'm glad to hear of his show.

As you probably know, Tim Yoder of the excellent Woodturning Workshop on RSU-TV is a fellow alum of East Central High School. Mr. Yoder's additional claim to fame: he was the person who came up with the fuzzy, googly-eyed head for the figure of "ELOM, God of Chemistry" for the Fellowship of Heathen Chemists school club (started by our old Chemistry Teacher, Pat "Weird" Ward)

Story here: WeirdWard.net/historyofelom.html



Looks like Tim might be branching out; if you click over to Health & Fitness at the above link, his photo is also next to "Female Fitness".
---

October 15 2009 at 18:31:46
Name: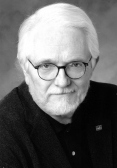 Gary Chew
Topic: Flyin' High Into the 5th Dimension
Email: Northeast of Eden
Comments: Hey, can someone help me decypher this short email I just got:

"Would you like to ride in my beautiful ballon?"

Your friend, Falcon.

What does this mean?

---

October 15 2009 at 17:16:28
Name: Michael Hansen (via email to the webmaster)
Topic: KVOO Radio Blooper
Comments: I am a native of San Jose, California. I have never lived in Oklahoma, but I like archaic audio and video, such as old TV/radio broadcasts and recordings.

Well, I happen to have a audio recording of an alleged blooper done on the radio during a broadcast during a rainstorm and flood.

All my records have been boxed up, so one of these days when I find the recording, I may post it on YouTube and tell you about it...



Michael did find it, and he posted it on YouTube.

The actual blooper is short; I converted it to MP3. I believe this is from an old Kermit Schaefer (Wikipedia) "Pardon My Blooper" record.

The Arkansas River flooded Tulsa in 1956: see photos and read more in GB 50. Anyone able to add more to this story?
---

October 15 2009 at 15:45:15
Name: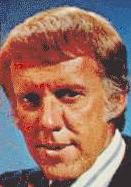 Lee Woodward
Topic: Big Redhead from KC
Email: AnonDotCom
Comments: Just read where Johnny Martin's favorite, Marilyn Maye, and Annie Ross are doing a nostalgia month at New York's Metropolitan Room.

Hop a smoker and get up there!



Webmaster: We used to hear a lot of Marilyn Maye on KRMG in the 1960s. Lee, was this DX Aqua Car part of the opening of your and the King's show?

(Later) Lee replied:
It was different from the one you refer to. Mine was metal and also had a stack or tube in the middle of it, that blew air from a little fan that kept a small Styrofoam ball suspended just above its tip. I'm not sure the one I had could actually float, but it could have. I haven't seen that filmed opening in years. Soooooo long ago. By the way, I think mine was two-tone green.

---

October 14 2009 at 21:59:11
Name: Tim Lones
Topic: Virgil Dominic/Wally Kinnan
Comments: Hello:

I am not from Tulsa or Oklahoma, but I have occasionally looked at the TTM site over the years. Tulsa really has a rich broadcast history and I like how you all are keeping it alive.

I notice you occasionally talk about Virgil Dominic and Wally Kinnan, both spending early careers in Oklahoma. They were together at WKYC-TV in Cleveland, where I remember watching them. Here (if it works) is a 1971 WKYC clip from their 50th anniversary show in 1998:



---

October 14 2009 at 19:10:14
Name: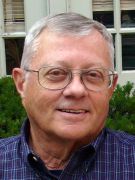 Mike Miller
Topic: Do-it-yourself teleprompters
Comments: This story in the Washington Post caught my eye. Cost-cutting: TV station trains newscasters to run own teleprompters.

Too bad I'm not still at WTTG-TV, Ch-5. I already KNOW how to run my own teleprompter. I actually preferred it because I knew when to speed up or slow down. How much training does it take? Duh!

When I first used a teleprompter, the rule was to pretend you're reading from the script. You had to look down to see your copy, then have longer eye contact. Today, newscasters don't even pretend and it's so much easier.

---

October 13 2009 at 15:26:26
Name: Mike Bruchas
Topic: The 70s are back!
Comments: New movie out this week is retro: BlackDynamiteMovie.com. If you go to the site and have a picture, you can "black dynamite yourself" with a paste on hair app.

---

October 13 2009 at 08:15:30
Name: Beverly
Topic: Scott Comstock
Email: BeverlyW58@hotmail.com
Comments: Scott,

I had a feeling when I read Patrick's clever comment of how intelligent you were...that you were the right person. My parents always spoke of how smart both of the Comstock boys were. They told me of how there is a monument or something at TU in honor of your brother.

My mother's favorite story...you, your brother, and another boy in the neighborhood knocked on the door and when she answered you all asked if my dad could come out and play! Daddy loved that story, too.

It's so nice to know that you are still in Oklahoma and doing well.

Beverly

---

October 13 2009 at 03:47:37
Name: Webmaster
Topic: Josef Hardt podcast
Comments:

New podcast on GoodbyeTulsa.com: "Josef Peter Hardt, Mr. Oktoberfest". Josef passed away on June 11 this summer. His daughter Karena talks about her father as a local celebrity (he was the host of Fantastic Theater), and about his childhood growing up in war-torn Germany.
---

October 12 2009 at 20:33:05
Name: John K. Young
Topic: Mr. Bruchas Radio Reception
Email: johnk662561atyahoodotcom
Comments: Mike, I can relate to your radio collection that seems to have taken on a life of its own due to a well-meaning gesture. I had a similar thing happen with old Kodak Brownie cameras.

I had picked up two at a local thrift store, not to use but simply to sit on a shelf as I thought they looked cool. Within 6 months those two cameras had grown to 20 with no signs of slowing down or stopping. At first, I thought the first two cameras had had an encounter while I was out of the house, then I discovered what had caused the sudden increase in cameras. My wife Julie and my best friend John MacShane decided that I must really like old Brownie cameras so they went on a "Brownie Safari" and bought up as many as they could find.

I appreciated the intention...but too many Brownies is not a desirable thing. I have since sold off or given away all my Brownies...and now collect larger scale die-cast cars. I can't win. :)

---

October 12 2009 at 19:44:40
Name: Scott Comstock
Topic: Me
Email: scottycomstockatyahoo.com
Comments: Beverly,

You have found me.

---

October 12 2009 at 19:15:59
Name: Mike (maybe I have OCD?) Bruchas
Topic: Radios...too many radios...
Comments: When I lived in DC and found my TU era Grundig AM/FM/LW/SW stopped working, I started buying shortwave radios, because it IS on the East Coast and from there, Europe is a tad bit closer. Also most of my newer Taiwan and Japanese-made radios had better AM DXing capabilities.

I have a Grundig mega-SW/AM/FM that I bought when a NatGeo employee and haven't used since moving to Chicago. It fills a bedside shelf.

So I got a deal on a C.Crane "orphan" (meaning returned) WiFi radio last week and am awaiting for it. The last one that I had - I did not have WiFi in the house for and passed it on to Don Lundy, so that he can sit in his Inadianpolis living room and listen to West Coast talk radio via the web.

About 2 days ago, family friend Andy (aged 86 and WW II Navy vet) gave me 6 radios, most crappy drug store faux shortwave radios which he had been given. Previously I had received a box of 6 transistor radios and a great Chicago-made Motorola AM/FM with a steerable handle antenna from him.

Instead of being the crazy old lady with too many CATS, I feel like I am becoming the old geezer with too many RADIOS.

---

October 12 2009 at 17:01:27
Name: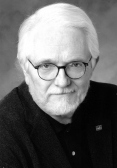 Gary Chew
Topic: Good Music on the Radio
Comments: What a trio! Jack, Johnny and Woodward. In a minute, I'd listen for hours to any of those dudes. I did listen to Campbell when I was a senior in high school up on the plains of northern Kay County when he had me up to my ears in good music at 1170's Sleepwalkers Serenade. I worked with Johnny AND Lee and know first-hand the tastes in music these gentlemen help to promulgate in way or another.

I used to go by Campbell's house in Brookside and listen to The Singers Unlimited with him and his wife. Such vocalizing. None better, along with the Hi-Los. Woodward can not only pick great music to program but he knows how to sing it, too. Just ask Lionel.

Back in about '77 I think it was, I went through the dust-covered LP library at KWGS, when I was there, to see what kind of late 50s and early 60s non rock they had on the shelf. There was a treasure trove of nearly cherry discs awaiting to be placed on 89.5. We started up "Standard Reprise" every Monday through Thursday evening starting at 9, I think it was. Les Brown, Les Elgart, Woody Herman, and more jazzy stuff later into the evening. Then on Friday evening we did a little number called "GS-JAZZ" with John Doremus' voice giving the intro. (He did it for nothin'.) May he RIP.

A bit later, I twisted Dr. John Major's arm to get one hour of jazz on Saturday evenings on KCMA, the commercial classical station. The name of that show was "Midnight Oil." Seems like an appropriate name for a jazz show out of the Tulsa area, hmmm.

---

October 12 2009 at 13:12:01
Name: Beverly
Topic: Scott Comstock
Comments: Thanks, Patrick! You're so funny!!!

The reason I'm asking is that my parents' first home was by a family whose name was Comstock. They had two little boys and my parents were just crazy about them. They bought the house in 1947. I wasn't born until about ten years later, but I have heard about the Comstock boys all of my life.

My mother is now 92 and we took her on a drive Saturday down Charles Page Blvd. and by their first home. She has a difficult time remembering much of anything, but when it did sink in of where we were, she started telling us about the little boys who lived by them. She doesn't remember their names, though.

I don't mean to be pushy, but I had to ask because I would love to tell mom that I found one of the Comstock boys. If Scott isn't the one, I'll just keep looking. Sadly, my mother told me the other Comstock boy died at a young age.

Thanks for your response.

---

October 12 2009 at 12:48:24
Name: Patrick Bryant
Topic: Scott Comstock
Comments: Yes, my good friend Scott C. were raised in Tulsa, though he were exiled to OKC about 35 years ago, thus raising the average IQ of latter town noticeably.

---

October 12 2009 at 11:17:13
Name: Beverly
Email: BeverlyW58@hotmail.com
Comments: I agree.......I would certainly listen if Lee Woodward were on the radio!
There has been someone named Scott Comstock who has written in at times. Does anyone know if he were raised in Tulsa?

---

October 12 2009 at 03:14:28
Name: Jeff Buckley
Topic: Fair Giveaways
Comments: Have to mention one that I remember my whole life, but I can't say for sure that it came from the fair. My parents had a Moore Funeral Home bottle opener for at least 30 years.

Now that's making your promotional budget work!

---

October 11 2009 at 22:46:09
Name: John K. Young
Topic: Mr. Woodward on the Radio
Email: johnk662561atyahoodotcom
Comments: I have to agree with Stephanie. Lee Woodward doing a radio show showcasing his favorite music ala Johnny Martin would be a definite treat! Perhaps the powers that be at KWGS or other non-Clear Channel owned stations in Tulsa would be receptive to the idea. If it were to happen and that station has an Internet link, I'd be a guaranteed listener!

---

October 11 2009 at 16:13:22
Name: Scott Linder
Topic: Johnny Martin and Jack Campbell
Comments: Stephanie, I certainly agree with you and Lee Woodward that the Johnny Martin Show was one of the last personality-driven shows on Tulsa radio that reflected the taste and style of the one whose voice we heard.

Please, don't forget the similar contributions from Jack Campbell on "Sleepwalker's Serenade" and "Music for Pleasant Dreams" on KVOO.

Both had their own musical tastes, but they enjoyed and appreciated good music and were dedicated to playing it, as long as there were sponsors who agreed and supported them.

Indeed, they were perhaps the last radio personalities in Tulsa who pulled their own playlists and treated their listeners to a radio experience that was unique and very personal. We all knew them as our late-night musical friends who played the tunes that we loved.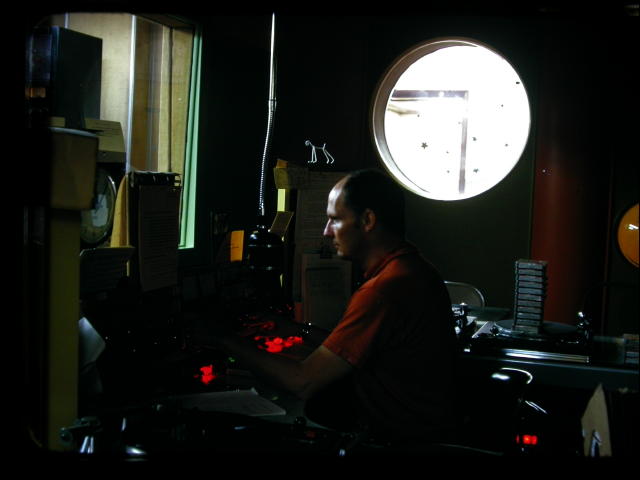 Jack Campbell on Sleepwalkers Serenade the night of the moon landing, July 20, 1969. (Scott Comstock)
---

October 11 2009 at 14:21:16
Name: Mike (forgetful) Bruchas
Topic: Tulsa State Fair
Comments: Okay - besides "the song" - us out of towners need a report on how good the Fair is this year? Any Don Woods sightings?

I hear deep-fried cheese curds are available on the Midway this year (thank you, Wade Harris!)

Roy Lee posted a quote on Facebook in regards to the Fair which had me cackling.

Need some "team coverage" here, folks!

---

October 11 2009 at 14:01:34
Name: Stephanie Staines
Topic: Lee Woodward and Johnny Martin
Comments: Many thanks to Lee Woodward for his writing: I guess you could say, that in reality, when Johnny and his peers went away, that's when the music died.

Lee hit the nail on the head with that remark.

What once made radio special was personality and the simple facts are personalities like Johnny Martin presented a show. Remember, it was the Johnny Martin Show. It was more than the good music he played, more than his hip style and clever wit, it was a well-crafted program, a show like no other. It was not an accident that Martin became known as the "King" of Tulsa airwaves. He was original, a true showman and entertainer.

Martin did not suffer fools, those wanting to help make his program into something not of his own creation. As the legend goes a retail shop owner wanted to buy time on KRMG but had several suggestions about how the station in general and the Martin show specifically could be made better. When told about the shop owner's ideas Martin replied "You don't tell me how to run my show and I'll not tell you how to run your business."

P.S. I would love to hear the Lee Woodward version of the Johnny Martin Show.



A Lee Woodward radio show sounds like a good idea to me.

Alan Lambert does his own great "Big Band Saturday Night" show on KWGS. I caught it last night.
---

October 11 2009 at 13:57:10
Name: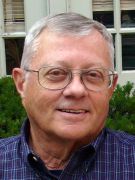 Mike Miller
Topic: The aging process
Comments:
Thanks to Mike and Mike for the birthday greetings. If at 72 I?m aging like fine cheese it must be Limburger, (or Lumburger), I FORGET how to spell it.
---

October 10 2009 at 21:06:01
Name: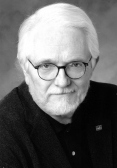 Gary Chew
Topic: Canadian T-Giving
Comments: Maestro Funsky: It only makes sense to have the American T-Giving as decreed by law if bid'ness wants the American people to be reminded they only have a month to buy all them presents a'fore Christmas.

Thanksgiving would be more effective as a winter holiday if it were on the last Thursday in February. Turkey and punkin pie, I've found, taste just as good then as in November.

Del in NorCal

---

October 09 2009 at 19:48:15
Name: Mike (forgetful) Bruchas
Topic: HAPPY THANKSGIVING!!!
Comments: If you are or live in Canada - it's Thanksgiving weekend there. Often makes more sense than OURS less than a month from Xmas. Throw a moose "on the barbie" for us!

---

October 09 2009 at 12:46:02
Name: Webmaster
Topic: Previous GroupBlog link
Comments:

Happy Birthday, Mike Miller!

Archived GroupBlog 301.
---
Back to Tulsa TV Memories main page