Dick Van Dera--Uncle Zip - 10/26/99 23:10:03
My Email:mart3@prodigy.net


Comments:
Thought I would come back in a second:

Unless I have missed it......I have a name in mind that has not been mentioned.....I worked with him at KRMG....... Would love to hear more about him.......the late......ready?..............Johnny Martin! Let's hear some comments ok?

Bye for now.

Actually, there is some discussion of Mr. Martin on the Tulsa Radio pages (click the KAKC logo), but we're not averse to hearing more.

---

Bill Hyden - 10/26/99 20:29:46
My Email:billhyden@prodigy.net


Comments:
When Jim Ruddle mentioned that Susan Watson was appearing in San Francisco, I did a search for 42nd St. Moon and it came up almost immediately with description of Susan's part in THE GRASS HARP...with a couple of pictures of Susan.

I e-mailed a request that my e-mail address be given to her but I've had no response yet. I think that 'near miss' by KOTV is enough for her to come here for the reunion. We'll see...after all it was her hometown.

That comment about a non-approval for KOTV reminded me of a time when Anita Bryant was to appear on KVOO. I alerted a Capitol records rep about her appearance...and later he said he tuned in but didn't note anything special about her. Maybe I told the wrong guy.

---

Mike Bruchas - 10/26/99 20:12:29
My Email:jmbruchas@juno.com
Favorite Tulsa TV show: 30 Minutes - KOTV's monthly local version of 60 Minutes or Cartoon Circus
Favorite Tulsa TV personality: Sportscaster Jay Berry on KTUL


Comments:
Great stuff from Tulsey native, Terry Young!

I heard of Claude Hill at KWGS and think I met him once. I can't remember if he sold CCA and ITA transmitters.

In an earlier note I mentioned that KWGS and KWON in Bartlesville had the only ITA transmitter we knew of in OK. To keep KWGS on frequency after the station moved to the brick blockhouse under the stick on campus - we used a 100 watt bulb in a photo reflector clamp light on the back of the transmitter. I think it was to keep the crystal oven on frequency or something like that. This was in the days of tube transmitters. If it got too cold or the air conditioner was too efficient - like overnight, the transmitter room temp would affect KWGS' frequency. It would drift a touch when we first went on air. The longer the transmitter was on - we were supposed to switch it off. I think if you didn't switch it off and it got too hot - it would drift in the other direction.

In an effort to get more folks on the air and still be paid - we didn't have volunteers on air shifts at KWGS when I was there - Ed Dumit or Bob Lauer worked out a deal with TU. Minimum wage was $2.20 an hour then - we who pulled air shifts - split the hourly wage and accepted something like $1.25 an hour as a condition of being on-air staff.

If you did remote recording with the 50 lb. Magnecorders like Paul Goelz or myself - that was a freebie for the experience. Ditto later when a lot of staff did any news coverage - most had their own Sony 100 or 110 cassette recorders like Steve Smith, Lynn Wells or myself. Or we traded them to each other. Local radio "real news guys" like from KVOO and KRMG always treated KWGS greenhorns with respect - many had been in their shoes not long before.

Though KWGS had a minimal budget from TU then - we had long distance service and a primitive phone hybrid for recording "actualities" and "voicers". Do you remember when radio phone patched broadcasts had that annoying beep in the background? The phone companies made that part of any non-surreptious phone conversation recording.

I can remember when something happened in Alaska at Amchitka - either a volcano or a nuke carrying plane crash - we did several live and taped feeds via the phone lines.

I also remember being asked to do a phoner with a local stripper - who had paraded topless downtown by the Mayo into the hands of the forewarned and waiting Tulsa PD. She was protesting her right of freedom of speech for undress....Yeah, sure. She was very logical in her reasoning but we decided not to air her soundbite. It really wasn't KWGS - didn't think we had a lot of topless dancer classical music fans - maybe for Subterrania.....

---

Dick Van Dera--Uncle Zip - 10/26/99 15:48:30
My Email:mart3@prodigy.net


Comments:
I sure am impressed with your work on this site. I especially enjoyed the recent addition of Betty Boyd. I worked with her a number of years....and she was (is) such a grand lady. I enjoyed reading her comments. I would also enjoy hearing from people that know me and that I worked with at KWEN, KRMG, and KTUL-tv. E-mail me at: mart3@prodigy.net. I have already heard from Mike Bruchas...what a trip.

Thanks again.....more comments coming soon.

Thank you, Dick.

---

Terry Young - 10/26/99 03:02:09
My Email:xmare@swbell.net
Location: Tulsa


Comments:
Really sorry about this, but one more. (Also apologetic for dropping the "s's" from the words transmitter and transpose.) (Fixed it up...MR) After reading Lee Bayley's entry, remembered this: I was the Edison High School "organizer" for getting kids to Top Ten Dance Party. This was a natural for a kid wanting to be in broadcasting, right? Bayley knew of my aspirations. So, during one break in the music, he called me up and introduced me as the Edison organizer and made a big deal that I was going to be a TV star. HE THEN HANDED ME MY OWN MICROPHONE!!!!!! Naturally, I was beginning to think I was totally cool. Then he handed me the other end of the mike cord. Yeah, the plug. Made me go from cool to about 2 frigging inches tall in a matter of ten seconds. Glad it was the black and white era. If it had been color, you wouldn't have seen anything but red. Never got to say, "THANKS LEE!"

---

Terry Young - 10/26/99 02:42:43
My Email:xmare@swbell.net
Location: Tulsa


Comments:
One more before I give it up tonight. I may be one of the only Tulsa TV guys who worked for a radio station called KOCW. This was the predecessor of KMOD. It was owned by Claude Hill, who also sold radio transmitters (I think the transmitters were CCA).

The station was located in a converted garage behind a commercial building at about 12th and Harvard. It was all reel-to-reel "elevator music." I was 18 (turned 19 during the stint) and it was my summer job in 1967. We had an on air "personality" named Jenny Wren. As I recall, she was a friend of Mike Flynn, who worked at KRAV at the time. I was really good at loading those hugh reels so the 17 or so people listening to our station could hear Billy Vaughn, Lawrence Welk and Guy Lombardo. My station breaks were classics. NEVER could say KOCW.... always transposed and called it KCOW. I guess my COW fixation was a precursor to my being full of BULL as a politician!

---

Terry Young - 10/26/99 02:35:17
My Email:xmare@swbell.net
Location: Tulsa
Favorite Tulsa TV show: Lionel forever
Favorite Tulsa TV personality: The hand up Lionel's shirt
Stupidest local commercial: Betsy Horowitz's "Behind Closed Door's" ad when she ran for Mayor.


Comments:
The night I thought Mike Miller had really lost it. Since Don Woods had Gusty, I needed some sort of gimmick for my weekend weather stint. I created "Weather Fax." This was a question each night about some documented, strange aspect of weather. For example, "All clouds are white." & "It hasn't rained in (a Chilean desert) in over 125 years." & "The highest recorded wind speed in the US was 235 (or so) mph on a mountain in (I think) Maine. This feature was always the last thing I did before I kicked it back to Miller, who would then introduce the sports guy.

This particular night, I told the story of a tornadic storm in the State of Florida, which lifted an alligator from the Everglades and sucked it up into the highest and coldest regions of the atmosphere. I don't remember exactly how the question was phrased, but it was something like, "What was the strangest thunderstorm event in North Carolina history?" The answer was when a frozen alligator fell from a thunderstorm. I didn't think Miller would survive.

---

Terry Young - 10/26/99 02:24:08
My Email:xmare@swbell.net
Location: Tulsa
Favorite Tulsa TV show: Still Lee & Lionel
Favorite Tulsa TV personality: Lionel's "Granny"
Stupidest local commercial: The one I did for Quik Trip
How did you find TTM?: A miracle.


Comments:
I had asthma REALLY bad as a kid. This takes on more importance later. My cub scout group (Den 21, Pack 42, Holmes School) had its day on Spanky's Clubhouse on Channel 6. I got to sit in the Sargeant-At-Arms seat on Spanky's right and my pal, Mike Beason (who lived around the block) was on Spanky's left. Spanky began asking us a lot of "boy scout" kinds of questions. He wanted to know how we would start a fire in the woods...."by rubbing two sticks together?" We said, "Yeah." He grabbed me and Mike and walked us straight out to the camera, took my left arm and Mike's right arm and proceeded to rub them together. One of the floor crew, on cue, threw a match into a pile of explosive powder on the floor beneath the camera and -- BOOM! Now, I'm sure that the audience at home got a big kick out of the two cub scouts being rubbed together and exploding. What it did to me, though, was create an acrid smoke that gave me an asthma attack that lasted three days. That's why I like Lee and Lionel better than Spanky. Besides, no 40+ year old guy should be running around in a beany and shorts playing with little boys!

---

Mike Bruchas - 10/26/99 02:19:43
My Email:jmbruchas@juno.com


Comments:
Have to ask about the Bill Mitchell pic...

Bill I think has broken legs in the course of reporting over the years and I wondered if this barefoot shot was taken after recovering from same?

He has probably also logged more flight time than any reporter in OK!

---

Don Greer - 10/25/99 18:45:47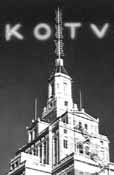 My Email:dgreer@rapfire.net
Location: Tulsa
How did you find TTM?: Tulsa NewsGroups


Comments:
I remember an early Sunday morning watching the installation of the antenna on the National Bank of Tulsa building. They had a long guy wire that stretched from the top of the building to several blocks away to the street. They pulled the antenna up this wire.

It seems like yesterday.

---

Betty Boyd - 10/24/99 17:42:56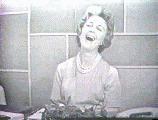 My Email:billboyd@onenet.net
Location: Tulsa, Oklahoma!
Favorite Tulsa TV personality: Too many to mention
Stupidest local commercial: Too many to mention!
How did you find TTM?: email message


Comments:
Thanks, dear heart for doing this. I have known about Tulsa TV Memories for some time, but in my present life, I have flat been too busy to do anything with the NET... much less "surfing" (I hope that's proper language..a 74 year ole lady may not have this new stuff exactly correct!

I especially enjoyed reading the pages about Mr. Zing, Tuffy, Shaggy, etc. Even though John Chick has not physically been with us for many years, I almost never go anywhere that someone doesn't ask about, or comment about, John Chick. Quite a tribute, I think as most of us are put in folks' short-term memory box once we are off the tube. But John will be "forever" I am sure.

I took particular pleasure in writing my small book about Tulsa media folks. It was published in 1983, so things have surely changed for many of those included. At the party given for my "victims" when the book came off the press, the cautious expressions and literally "peeping" into the books was really funny to watch. I'm not sure what my friends expected to find, but since the National Enquirer was full-steam-ahead at that time, I suspect they thought I knew more about them than they wished and the book would "tell all." Not so..just a fun biographical sketch of those wonderful people who brought sound and sight to our living rooms.

I see Bob Hower quite often. He and I shared the honor of being King and Queen of the Tulsa Centennial Homecoming Celebration in 1998-99. What fun! For the past couple of years or so, Bob and the Clear Tone hearing aid people have asked me to participate in commercials (Bob has been their chief spokesperson for a number of years.) I'm looking forward to presenting Bob the "Lifetime Achievement Award" from the Oklahoma Chapter of AWRT on Oct. 28. The group was nice enough (or desperate enough, I'm not sure which) to present this award to me last year, so I get to help them honor Bob as the second recipient this year.

My life these days is filled with 3 great grandyounguns, 4 grandchildren, 2 "children" and the same wonderful Bill I have belonged to for 56 years. I also keep very busy being a member of the Oklahoma House of Representatives, going to legislative functions and conferences, giving speeches and seminars....etc...etc....Perhaps, and only perhaps, politics isn't as exciting as TV, but I do enjoy policymaking and am thankful for the sense of timing I learned from newsman Don Norton, the ability to think on my feet I learned from Lewis Meyer, and the proper way to grit my teeth and take someone elses directions I learned from tv directors! How great to be alive!

An honor to hear from the first lady of Tulsa TV... Thank you, Betty, for gracing these pages.

I'm going to have to get my copy of your book rebound.

---

Mike Bruchas - 10/24/99 12:54:25
My Email:jmbruchas@juno.com


Comments:
Speaking of Ralph Blane - Bill Certain from KTUL and now of Bell's Amusement Park was his nephew or god-son or some shirt-tail relation.

I remember when we ran the Judy Garland movie at 8 ("Meet Me in St.Louis"?) that had the "Trolley Song" in it, Bill mentioned his "uncle" wrote it.

I am sure Ralph Blane laughed to the bank when Saturday Night Live used to do that bit in the 80's with the lounge act sisters seguing between songs and culminating in them doing the "Trolley Song".

One of the great songwriters, from Broken Arrow originally...but according to Bill Certain, no relation to Mr. Blane...webmaster, 2/24/2003.

---

Mike Smith - 10/24/99 05:04:55
My Email:mjsmith@kskc.net
Location: Tonkawa, Oklahoma
Favorite Tulsa TV show: Uncanny Film Festival And Camp Meeting
Favorite Tulsa TV personality: MAZEPPA!!!
Stupidest local commercial: Can't think of one yet!
How did you find TTM?: Bookmarked it!


Comments:
There is a way to find out about if there any magicians on for Halloween!

When you go to the KOTV site, you can find the link to broadcast.com, and they have a archive to all of their newscasts from the past week!

---

Bill Hyden - 10/24/99 03:57:47
My Email:billhyden@prodigy.net


Comments:
Enjoyed Jim Ruddle's comments re: Susan Watson. Susan became an assistant with Suzanne Bettis when one of my daughters (maybe both) took dancing lessons at the Bettis studio.

Later, I would on occasion visit Ralph Blane in New York. He told me once he had tickets for us to go to a Broadway Show. When the night arrived, he handed me three tickets and said he was backing out since he was 'backing up' Kay Thompson on a recording...Andy Williams was to be there too.

I delivered two tickets to two young ladies in the lobby of the theatre where 'Bill Barnes Revue' was playing. Those two ladies were Georgia Jones and Susan Watson. I did see Susan in Bye Bye Birdie.

I appreciate learning where she might be. Thanks Jim, for advising via TTM. I had asked Georgia Jones Snoke if she knew Susan's location but, as I recall, she didn't.

Larry Bettis is deceased. He was working in El Paso...and that is where Bill Blair was when I last heard.

I've got a lead on Bill Blair...maybe we'll see him here soon.

---

Fred Miler - 10/23/99 13:20:31
My Email:FRED356@webtv.net
Location: Tulsa
Favorite Tulsa TV personality: Cy Tuma
Stupidest local commercial: Larry Reasor for Reasor Food Stores
How did you find TTM?: Rockin' John Henry


Comments:
In the 80's and 90's I worked security at both KTUL and KOTV and got to meet many of the people I had been watching in some cases for years. Cy Tuma was still alive and working at KTUL when I worked there and one of the last duties every shift was to make sure he got into the building and upstairs without any mishaps. Even with all his physical problems he always had a smile and a joke every morning.

Thanks for the memory, Fred.

---

Mike Smith - 10/22/99 23:51:25
My Email:mjsmith@kskc.net
Location: Tonkawa, Oklahoma
Favorite Tulsa TV show: Uncanny Film Festival And Camp Meeting
Favorite Tulsa TV personality: MAZEPPA!!!
Stupidest local commercial: Don't know yet.
How did you find TTM?: Bookmarked it!!!


Comments:
HI! I'm back!!!

I'm wondering if there any magicians or illusionists coming on any of those Tulsa morning talk shows in time for Halloween? I should love to tape whatever they got!!!

Welcome, back, Mike...I don't know how to find out what's on the morning shows; it's not on the station web sites.

---

Lowell Burch - 10/22/99 18:22:46
Location: Tulsa


Comments:
I really enjoyed the old Oiler Park. Do you remember Joe, I believe his name was, a vendor who carried dry ice in his mouth and blew vapor as he hawked his products?

I did not know they were recreating ball games on the radio until I was a teen, the talent was so competent. Once I found out, I noticed the hits all sounded alike, foul grounder or fly, and the same kid was always yelling the same thing over and over in the background, no matter which team was at bat.

For anyone who hasn't seen it, there is an Oiler Park page on this site.

---

Jim Ruddle - 10/22/99 15:38:23
My Email:gardel@erols.com
Location: Rye, NY


Comments:
Another KOTV tidbit from the past: In 1957, Suzanne Bettis, whose husband, Larry, was well known to many who attended TU, asked me if I could arrange an audition for a young lady who was one of her ballet students. The girl also sang, and, as we were looking for a female vocalist, I said I'd do what I could. I prevailed on Dick Campbell, the program director, to set aside some studio time and the young talent arrived and did a piece for the cameras. As I recall, it was "Many a New Day," from OKLAHOMA!

She was a little nervous, and the song, while charming, is not exactly a show-stopper. She was delightful, nevertheless, and wide-eyed pretty.

Dick was not impressed. He looked at me, rolled his eyes and said, "I don't think so." End of story, sort of.

The girl's name was Susan Watson, and within three years was starring with Dick Van Dyke and Chita Rivera in "Bye, Bye Birdie," on Broadway. That was followed by leading roles in "No, No, Nanette," "42nd Street," "Celebration," and other musicals, including a television special of a fairy tale, not "Cinderella," but something like that. My memory ain't what it used to be.

Anyway, she had a great career and, even now, is appearing with Andrea Marcovicci in a series of so-called "Lost Musicals" with the 42nd St. Moon, a popular San Francisco group that plays at the New Conservatory Theater.

Another KOTV non-discovery.

---

Mike Bruchas - 10/21/99 12:56:20
My Email:jmbruchas@juno.com
Location: Warshington, DeeCee
Stupidest local commercial: Chick Don't Care -or- Lynn Hickey Dodge -or- DB Wilkerson's


Comments:
Can anyone tell me where Vince Paul - the morning drivetime jock on KVOO went after they went country?

Growing up in Chicago I was addicted to MOR WMAQ, their news, personalities and the weekend NBC Monitor program. I also switched back and forth to rockers WLS and WCFL (the latter whose transmitters I could see from my house). Late in my last high school year WMAQ went country - one of many formats they played with - not all the jocks stayed on with this -- I think John Doremus left for WAIT then.

Coming to Tulsa in Aug. of '69 - I listened to KVOO every morning - it was MOR and NBC. Vince Paul was the morning man - I believe followed by Jay Jones. Paul did not seem to stay on when KVOO went country. Anyone heard of where he went?

---

Frank Morrow - 10/21/99 01:06:30
My Email:fmorrow21@netzero.net
Location: Austin, TX


Comments:
Frank Berry did a program on KAKC for the last few months I was there in 1952. I was the engineer for him. He played Rhythm and Blues music in the late evenings except on Friday when he presented spirituals. He frequently had at least one woman with him in the studio, usually a different one each time. He pointed out one in particular, and told me that she was his "main" one. Frank told me that he would be glad to fix me up with one anytime. I asked him what his wife thought. He replied that she didn't care.

I think he was forty years old at the time. As a very callow 19 year-old, forty seemed to be rather old to me. I wondered what it was like to be married for such a long time. He said that he and his wife grew closer with each passing year. I don't recall ever meeting her.

Once during his spirituals program he talked for a long while about how he needed people to patronize his sponsors more frequently or he would not be able to retain them, and he would have to cease doing the program. After a record started I asked him if there were any danger of his going off the air. He said, "No. But I have to jack up the listeners ever so often to get them to stop by the sponsors more frequently."

These two stories make it sound as if Frank were a cad and a crass manipulator. He actually was very personable and fun to work with. I loved to get him laughing while he was on the air by inserting "sneak voices" from various commercial transcriptions. (This was pioneered by KVOO, particularly on "Sleepwalkers' Serenade" with Doc Hull.) After a few weeks he said that he thought the sneak voices were great, but he asked me to refrain from doing it while he was reading a commercial. His sponsors just didn't find it amusing.

I had only regret in quitting KAKC and moving to KTUL: I wouldn't be seeing Frank Berry. It's a shame that Oklahoma was a Jim Crow state at the time. Frank and I could have become good friends, and I could have enriched my life by experiencing black culture.

---

Mike Reynolds - 10/20/99 15:35:46
My URL:http://www.w0kie.com
My Email:michaelr@ionet.net
Location: Tulsa
Favorite Tulsa TV show: Shock Theatre
Favorite Tulsa TV personality: Jim Giles
Stupidest local commercial: Chick Don't Care
How did you find TTM?: Friend


Comments:
The late Ed Neibling adopted Pat Neibling's three children back in the early fifty's. One of Ed's adopted children was Carl, my best buddy. I went with Carl on many Saturday's in junior high to load up on 45 record throwaways at his dad's station. First at KTUL radio and later at KTUL-TV. I remember Ed showing us how they did Channel 8 echo effects. It was a loud speaker at the top of the stairs and a microphone at the bottom of the stairs. On spare Saturday's we found even more 45 record throwaways from KAKC at the Continental Skating Rink and then at the Cimarron Ballroom. I got to know Tulsa Blues DJ Frank Berry very well at KTUL Radio and was his #1 fan when he worked at KOME. One of my better memories was talking to Roy Orbison at a Big 7 DJ autograph party at KAKC in the American Airlines building downtown. A week wasn't complete however without picking up the latest KTUL Radio or KAKC top forty/fifty list at Bill's T Record.

I first heard Will Rogers student Anita Bryant when she sang in South Pacific on the Edison High school stage. I believe I remember Patty Fowler-Page singing Page milk commercials on Tulsa radio but I don't remember which station. I may be one of the few posting memories here who has ridden to the top of the old KOTV transmitting tower in Sand Springs. At least I had the sense to ride inside the KOTV open air elevator car unlike some friends who rode up the KOTV tower on top of the car.

FWIW: The most beautiful site for a Tulsa TV tower was KOTV's first tower on the NBT building. The most ugly site in Tulsa for a TV tower is the far east point of Oral's CityPlex. TV towers should never be anchored off to the side of any building. The TV transmitting antenna, like the station, needs to be the center of attention.

---

Frank Morrow - 10/20/99 02:26:00
My Email:fmorrow21@netzero.net


Comments:
Louis Meyer was quite a character. Back in the homophobic '50s the males thought he was a little too effeminate, too gushy, and overly sincere. However, the women particularly loved him. I had occasionally listened to him, and was particularly intrigued by his commercials for ice cream. It sounded like he actually was eating the stuff. When I started working at KAKC in the summer of 1951, he did his program during my shift. He did his ice cream commercials with a spoon and an empty bowl. He would scrape the spoon around in the bowl while distorting his speech to make it sound like he was consuming large mouthfuls of the desert.

During one program he gave a movie review of a John Wayne film, and related a story about something gallant which Wayne had done for the leading female actor while they were waiting for the shooting to start. After the program I asked Louis where he got his story. He said he made it up. But he was so sincere, I'm sure no one ever suspected.

Louis was a colorful, cheerful, highly intelligent man. He brightened the day of a lot of people---on both sides of the mike.

A footnote: One Sunday when I was doing network cutaways for local advertisers during a professional football game, I learned the hard way why Louis didn't use real ice cream. I never knew when a time out would occur which would require me to read a 60 second spot to cover up the commercial on the network. During one game my father brought me something to eat---some fried chicken and a thick milkshake (probably from the Malt-o-Plenty at 6th and Boston). Right after I had taken two large swallows of the milkshake, a timeout was called. I clipped off the network feed (while listening to it in my headset), and turned on my mike. To my horror my tongue was frozen from the ice cream. I got through the commercial, but, if there were any listeners, they probably thought that a retarded person had been hired by KAKC for their Sunday afternoon shift.

Thanks for the great stories...they have immediately migrated to the Lewis Meyer page.

---

Erick - 10/19/99 16:28:56
My Email:ericktul@webtv.net
Location: Tulsa


Comments:
Mike Bruchas never fails to segue into something I can provide insight to...

Yes, Wayne McCombs does a sports trivia show called The Sports Answerman Saturday mornings on KQLL 1430. Listened to it a couple of times. I wish it weren't hidden in that spot.

Oklahoma Redhawks (successors t the OKC 89ers) games are, as always, shown on Cox Cable channel 19 usually. I love The Brick (the new stadium in Bricktown), but there was nothing like watching an 89ers game at old All Sports Stadium at the fairgrounds. It was probably the worst stadium in minor league ball, but was lots of fun. It's still around, hosting college softball games and lots of concerts.

---

Jim Ruddle - 10/19/99 15:22:52
My Email:gardel@erols.com
Location: Rye, NY


Comments:
I remember Creagar's baseball broadcasts at KAKC very well. I used to drive him nuts by playing Ravel's "Bolero" between halves of a double-header. It ran twelve minutes and allowed me some time away from the board.

My first job at KSEK (The Keystone of Southeast Kansas), in Pittsburg, required me to do both live and wire report baseball games of the Pittsburg Browns. The wire reports came in on a ticker with a superannuated Western Union guy handling the tape as it came in. This was a paper tape, with small characters printed on it. "S1S" was "Strike one, swinging," "B2O" was ball two outside, and so on. The crack of the bat was accomplished by hitting a small baseball bat, about a foot long, that hung on a string near the mike. It was rapped with a xylophone mallet.

The best at game recreations was, hands down, Gordon MacLendon, aka "The Old Scotchman," who owned a string of radio stations, starting with KLIF, in Dallas. MacLendon created the Liberty Network which broadcast recreated games, that is, wire report games that were eventually outlawed by the FCC.

Two of his most memorable broadcasts involved wire breakdowns. In one, he had the batter hit something like forty-five foul balls, each one colorfully related by MacLendon. He would say things to his sidekick, Jerry Doggett, such as "Jerry check and see if the record books have a section on foul balls. This must be close to the record." The best though was one time the wire went down for ten or fifteen minutes and MacLendon invented a dog that ran on the field. For the entire period until the wire was restored, MacLendon described the delightful chase of the dog, the involvement of the umpires and the players as the beast cavorted around the diamond, always eluding the grasp of those who were chasing him. It was as good as a movie.

---

Mike Bruchas - 10/19/99 13:46:35
My Email:jmbruchas@juno.com
Location: East Coast


Comments:
It's funny seeing Frank Morrow's story - Wayne McCombs told me in the early 70's - Mack or whomever would sit in the pressbox at Oiler Park - again reading the ticker and recreating "highlights" of away games as the news came in. I guess his talent fee was cheaper than putting someone on a plane with phone remote gear to do away games live. Is anyone carrying games on radio now? In OKC for several seasons, Cox Cable carried some OKC AAA team home games. Up here on the East Coast - several AAA teams like the Frederick, MD "Keys" sell "season passes" for game coverage on local cable outlets.

Wayne McCombs btw is author of a book on Tulsa Baseball available at Steve's Sundries in Tulsa and I guess he is still doing a once or twice a week sports trivia show on some Tulsa radio station these days.

---

Frank Morrow - 10/19/99 05:25:18
My Email:fmorrow21@netzero.net
Location: Austin, TX


Comments:
I wish someone in Tulsa would get Mack Creager to spin some yarns about his radio days. When I was at KAKC in 1951-52, I was engineer/sound man for Mack when we recreated the out-of-town Tulsa Oiler baseball games.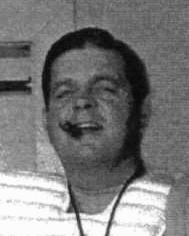 Mack would sit in a studio, look at the very cryptic info coming over the Western Union ticker, and would make up everything else. For a base hit he would strike the table with a pencil to simulate a baseball bat hitting the ball. I kept a large turntable with two arms going at all times to provide continuous background crowd noise. I had two cuts on an electrical transmission (ET)---I think this was the correct term for the huge records. One cut had a sudden burst of crowd noise, while the other had a slow build-up to a large roar. Mack would hold up one finger for the former and two for the latter. I would cue up the correct sound, then would play it when Mack cued me as he described the play.
One night the ticker tape machine malfunctioned. Poor Mack had to delay for several minutes until the signal came in again. He did some imaginative ad-libbing. He also read a couple of extra Barnes-Manley laundry commercials.
One summer Mack had a veteran newspaper sports reporter to do color with him. His last name was Turner. He added a lot to the broadcast. He was very knowledgeable and could spin funny yarns. However, for some reason unknown to me, there apparently were negative comments made behind Turner's back from a few listeners. After doing many games, Turner either quit or was forced out. It was a real shame.
I was delighted when, four years later, I was again working at the same station as Mack---KRMG. However, the days of fake audio were over. The Oiler games were not broadcast over KRMG.

You're right, Frank, we need to hear from Mack!
Thanks for reminding us of those wire recreations!

---

The webmaster - 10/19/99 01:29:33
Location: Tulsa


Comments:
Now beginning Guestbook 24...in Guestbook 23, we heard for the first time from Lee Bayley, Dick Van Dera (Uncle Zip)...and Hanson. We heard about Jim Ruddle's career, Karl Janssen, Anita Bryant's start in show business, and much more...

---

Mike Bruchas - 10/18/99 23:23:55
My Email:jmbruchas@juno.com
Favorite Tulsa TV show: John Chick Show
Favorite Tulsa TV personality: Cy Tuma aka "The Fish"


Comments:
Speaking of murdered OK names - our announcers at KTUL used to make a tiny talent fee on re-cutting these "correctly" for air. A lot of tags were cut out of state and a friend from GA says they had the same problems their with Native American root names of towns. TV Magic Cards and some Popeil spots were the worst name murderers.

Though I still like my previously mentioned story of Bill Certain in the booth at 8 never saying Butte knits correctly - always he said "butt" knits on the spot and the client NEVER corrected him!

---

Mike Miller - 10/18/99 23:00:28
My Email:typo1@erols.com
Location: Vienna, Virginia


Comments:
Re: Mitch's comments about drive-in movie commercials, recorded by out-of-state announcers. I recall one spot that ran for days on local Tulsa TV that mentioned all of the butchered towns he mentioned, plus my personal favorite: Sap-a-LOOP-a.

Reminds my of the the time in the late 50's during one of my Radio-TV classes at TU when KWGS Chief Engineer, Claude Hill said he had just recorded an album, especially for announcers. He told us: "It's titled, 'Correct Pro-NOUN-ciation.'"

---

MITCH - 10/18/99 16:55:41
Location: LA

Comments:
I remember local stations running ads for drive-in movie premieres touting such films as "Godzilla vs. The Smog Monster," "King Kong Escapes," and "Destroy All Monsters." I'm assuming the announcer for the spots was NOT from the Tulsa area or even Oklahoma . During the ads, the spokesman would rattle off a list of locations where the films were playing such as: OAK-mul-GEE, MUSKO- gee, and Ooh-LAHG-ah.

And don't forget Tuh-LEE-kwuh.

---
Tulsa TV Memories main page