Tulsa TV Memories GroupBlog 340

TTM main | What's new on TTM? | GB Archive


November 06 2013 at 17:14:38
Name: Ken Ragsdale
Topic: Urban Tulsa Weekly Quits Publishing
Email: Ragsdaleandassocataoldotcom
Comments: http://www.tulsaworld.com/business/employment/urban-tulsa-weekly-quits-publishing/article_e3362373-950b-5944-8b61-25f71df366ac.html

---

November 03 2013 at 10:57:47
Name: Webmaster
Topic: Bob Hower's biplane
Comments:

Got back in touch recently with my old road rallying buddy, Garry Deaton. His dad built a biplane for himself. Bob Hower admired it so much, Garry's dad built one for him, too! Garry loaned me this photo to scan. Maybe we can get him on TTM to talk about it.

Click for larger view on TTM Flickr
---

November 01 2013 at 18:22:56
Name: Steve Smith
Topic: Eagle Park
Email: esskayess@hotmail.com
Comments: Greetings, TTVM folks,

2 recent episodes of American Pickers featured trips to a long-closed amusement park (and campground, according to the old sign) in Cache (Comanche County) called Eagle Park. 10 old bumper cars were purchased during the first visit and some smaller items the second time. The fellow who ran it still lives nearby and said it closed in 1985 due to high insurance costs. Ferris wheels and other old rides still sit there today with trees and bushes growing around and through them. The place has a sad, forlorn look to it and the man there was clearly choking up as he tried to tell stories about the place, especially the park's skating rink that recently burned.

I never knew of this place when I lived in the Tulsa area and 1985 was the year I moved away, but I thought someone might have memories or images to share here.

Take care!


---

October 21 2013 at 10:58:25
Name: Webmaster
Topic: Video of UHF bus tour
Comments:


Great little production by Emily Elliott of our tour Saturday!

Photo set from the tour on TTM Flickr

---

October 19 2013 at 06:47:25
Name: Webmaster
Topic: Links for the UHF tour
Email: mike@tulsatvmemories.com
Comments:

Zoomable online Google tour map with info: tinyurl.com/pkuo8tg
(Easy mnemonic: "please keep u62 on; 8 too greedy").

Tour Map JPG

Downtown Inset Map JPG

Kuni's Karate School pic

City Hall

Poodle-flying apartment

"Plots R Us" pix and map

Register your Stock In U62: weirdal.0catch.com/stock.html

Rob O'Hara's UHF - My 15 Year Pilgrimage (10 years ago!)

And Weird Al's official site.

---

October 09 2013 at 12:39:44
Name: Webmaster
Topic: Special "Weird Al 'UHF' surprise" on RSUTV web site
Comments:

Visit RSUTV's site for something of great and unique interest to Tulsa "UHF" fans, with a special surprise. Don't miss it!

I will be directly involved, but that's not the surprise.
---

October 07 2013 at 20:02:30
Name: Dave
Topic: Lorenzo
Comments: Yes, I remember Lorenzo on KOTV in the late 1050s-early 60s. I'd assumed he was a local guy doing the thing on Channel 6. I hadn't thought of him in decades and found there are a few listings about him online. The Wikipedia entry notes he brought the character from Little Rock to Tulsa and that Wheeler's Lorenzo became a big deal on Baltimore TV in the 1960s and later in Philadelphia. The Baltimore Sun did a whatever-happened-to? piece on him a few years ago.

There's a video of him from just a few years ago of Lorenzo in character:
---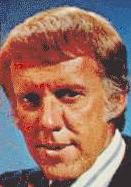 October 06 2013 at 17:10:37
Name: Woody
Topic: Lorenzo The Clown
Email: LorenzoDotCalmNow
Comments: Just read a post from Richard Parker (Former KOTV Cameraman) that Gerald Wheeler,KOTV's "LORENZO THE CLOWN", Passed away in Los Angeles. He is one of the few personalities I don't have a picture of. Just think of Emmett Kelly. Like Emmett, he never spoke on camera.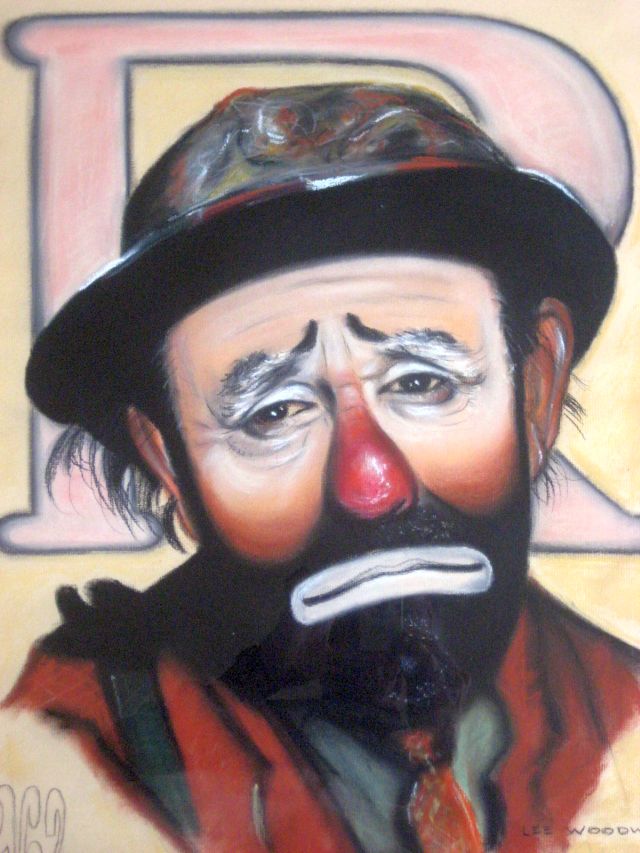 Pastel of Emmett Kelly by Lee Woodward
---

October 06 2013 at 16:02:19
Name: Ex-Pat
Topic: GC Perspectives
Comments: Yes, thanks for that.

And I learned Mazeppa is pronounced MazAppa. Who knew?

---

October 06 2013 at 09:48:27
Name: David Bagsby
Topic: RSUniverse
Comments: Thanks for posting that interview clip Mr. Mike...been wanting to see it for a while now that the Interocitor is functioning

---

October 05 2013 at 08:39:45
Name: Webmaster
Topic: Green Country Perspectives
Comments:
Now online: the webmaster and Jennifer Sterling with Sam Jones

---

October 03 2013 at 18:52:03
Name: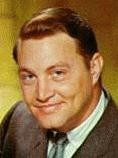 Jim Ruddle
Topic: To Webmaster
Email: jruddle@earthlink.net
Comments: Dear Webmaster-Could you pass along information about who at the Tulsa paper, or on radio or TV might find time to help me tell about a book that I've written that will be published in January.

It's not intended to be another Harry Potter, but it's a good yarn about a kid in the middle of the nineteenth century who is pretty much what we'd like today's kids to be.

Perhaps KOTV or one of the other outlets would be willing to let people know that not all of us who toiled in broadcasting were illiterate.

Thanks a lot. I can come to T-Town when necessary.

Jim Ruddle


I'll check it out and let you know.
---

September 26 2013 at 16:45:42
Name: Ken Ragsdale
Topic: Valerie Naifeh
Email: ragsdaleandassocataol.com
Comments: Please find a link to a glowing article on Valerie Naifeh, the daughter of Tulsa's own Lee Woodward, (pp. 34). She's included in a compilation of profiles ("Creative Thinkers Light the Way") in the October 2013 edition of "Slice Magazine, The Magazine of Central Oklahoma."

http://issuu.com/sliceok/docs/slice-oct13

---

September 23 2013 at 22:19:13
Name: Jan Michele LeMoine
Topic: Enjoyed the interview!
Email: ok_lemoine at yahoo dot com
Comments: Great interview, Mike! Enjoyed it very much - looking forward to the upcoming UHF Silver Anniversary festivities!

---

September 22 2013 at 10:23:37
Name: Lazzaro
Topic: Sam Jones' show
Comments: Dig the ukulele shirt.

---

September 20 2013 at 08:19:32
Name: Webmaster
Topic: I'll be on Sam Jones' show tonight
Comments: RSU-TV's "Green Country Perspectives with Sam Jones" (9 pm Fri, 9/20) will look at upcoming events relating to the 25th anniversary of the movie "UHF", shot in Tulsa, such as an Oct 5 UHF pledge drive on RSU Public TV, and Weird Al's Oct 19 concert at the Brady Theater. Jennifer Sterling and I talk about the events with Sam. That's channel 35.1 broadcast, 109 or 793 on Cox.

Encore showings at 6:30 pm, Sat 9/21, and at 1 pm on Wed 9/25.




Jennifer Sterling and Mike Ransom on "Green Country Perspectives with Sam Jones"
---

September 18 2013 at 16:07:48
Name: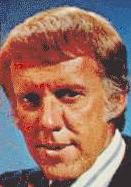 Woody
Topic: AMC 20 Upgrade
Email: SJSillymanDotCom
Comments: Come on Jim...It must be the Ozone?

Well, on to...Uh Oh! This just in.

As locals may have heard, AMC 20 is upgrading some of their theater's. I was relieved to find by going on line, that they also are showing Woody Allen's new film "Blue Jasmine".

I was surprised that this ART Theater had received the posh leather recliner seats upgrade. I went to the 11 a.m. showing, and as I was the first one there, I counted the seats. There are only 68. I didn't find the recliner buttons until the show was over; I tried it out, and was impressed. Had I have used full tilt, I would have nodded off. They must have juiced the sound as well, as the trailer for Tom Hanks new Piracy Movie almost bounced me out of the seat. An enjoyable experience.

I am hopeful that August, Osage County will play there as well; and as powerful a cast as they are fielding, they will have to have spurs on to beat Kate in the race; you know, THE Race.

I am not pecuniary, but I also liked the $6.00 Ticket that 11 a.m. brings. After seeing the movie I would have paid more.

Excuse me, I have to go out for "Some Air"!

---

September 17 2013 at 09:10:43
Name: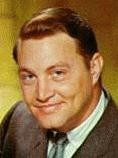 Jim Ruddle
Topic: Advice
Comments: Before you "huff" anything, you must take the bat--regulation size--and...
but modesty restrains me.
---

September 13 2013 at 19:03:48
Name: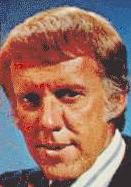 Woody
Topic: B'ville Bidness
Email: NonDePlumDotCalm
Comments: Dr. Jim,

If I could have had "Indian Territory Illuminating Oil Co." on my 'resume', I could have been "King of the World"....Instead of the other way around.

On a more serious note: I read in the Mini World Paper that a fellow who done his Mom or Aunt in with a bat, allowed as how he had (among other things) bought a can of compressed AIR and had huffed it.

Someone x-plain that to me as Lionel wants to add it to his "Stupid Human Tricks" list.

---

September 12 2013 at 20:36:17
Name: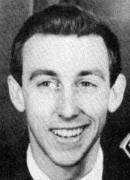 Frank Morrow
Topic: B-ville
Comments: When my Dad worked for ITIO, he was making something like $85 a month as an accountant. This was the early '30s. We moved to the boom-town of Tulsa in 1937 where my father got a job with British-American Oil Co. His salary was $164.

My Dad returned to Bartlesville with the news of this wonderful city with the high paying jobs. Many families pulled up stakes and headed for T-town as a result of my father's revelations.

Speaking of Bartlesville, Jim, wasn't there a radio station there where many young men would go to get their first job experience as an announcer? Another such station was in Okmulgee. But most of us started out in one of the lowest-paying stations in Tulsa--KAKC, KOME or KFMJ--then moved on to a top station like KTUL, KVOO, or KRMG. Some of the really serious people, like Jim, moved to the bigger cities like Chicago or NYC.

The Tulsa stations could draw on the steady flow of young men without much, if any, experience who would work cheaply, particularly those who were going to TU. It was an easy way to pay for college because TU tuition was only $200 a semester then. You also could study while network or sports programs were on or while the 78rpm records were playing. At one point there were ten or twelve kids from my fraternity who either were or had been working as announcers "downtown."

The public didn't realize it, but the announcers were not held in high esteem by the management in these stations. Their salaries were just above the people (usually women) who were writers or traffic schedulers. The announcers mainly got their "pay" in the form of having a great, ego satisfying fun job that was not difficult or demanding.

---

September 11 2013 at 17:06:56
Name: Scott Linder
Topic: Lava Lamp 50th Anniversary
Comments: I thought I would remind TTVM readers that 9/10/13 is the 50th anniversary of the Lava Lamp !!

Many are too young to remember these floating-oil icons of the 6os, but I fancy that some of us had one in our home or in our college dorm back then....

---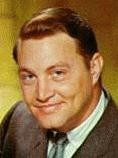 September 10 2013 at 16:11:01
Name: Jim Ruddle
Topic: Oddly Connected
Comments: For Frank Morrow: I never knew that you had a Bartlesville spoke to your wheel.

We (my family and I) lived in the extraordinary burg of B'ville, where Frank Phillips (Uncle Frank) ran one half of the town and H. C. Foster (I believe those were his initials) owned the other half as founder of Cities Service.

My father also worked for I.T.I. O., later absorbed by Cities Service, but the company name was "Indian Territory Illuminating Oil Company." That pretty much puts the time stamp on the enterprise.

We had gone to Bartlesville from Tulsa in '38 and returned in -42--Thank God.

---

September 09 2013 at 16:49:49
Name: Wesley Horton
Topic: Scott Linder and KVOO of OLD
Email: okc_rn@yahoo.com
Comments: Note to Scott Linder:

Scott, I noticed some time back you had posted:

"By the way, I have quite a nice recording of the entire KVOO PAMS package."

Is there any way you could be enticed to make a copy available as I would love to listen to the old jingles?

Regards,
Wesley Horton

---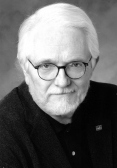 September 09 2013 at 01:03:46
Name: Gary Chew
Topic: Pronunciation
Email: Just Northeast of Eden
Comments: Ruddle's right ... no I'm mean he's correct. "Athlete" is pronounced A- thu - leet, just like "regardless" is pronounced
ear - ree - GARD - lehss. I think the latter, glaring mispronunciation ticks me off more the three-syllable
sportsperson term. ;)

---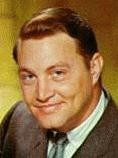 September 05 2013 at 21:28:12
Name: Jim Ruddle
Topic: Pronunciation
Comments: Of course it's "ath-uh-lete" just as it's "liberry" and "Feberarry."

Chim-lee was sometimes "chimblee" but what the hell.

One of my favorites was "oral," that stuff they drilled for. When I first encountered it I didn't know if they were talking about the Faith Healer, a legal argument, or off-the-wall sex.

It was simply that stuff you burned in a kerosene lamp or put in your '36 Ford.

---

September 05 2013 at 16:24:51
Name: Ken Ragsdale
Topic: Pronunciation
Email: ragsdaleandassocataoldotcom
Comments: "Ath-uh-leet" (Sic).

---

September 04 2013 at 08:44:40
Name: David Batterson
Topic: Pronunciation
Email: I forgot; send a Telex! ;-)
Comments: I remember years ago when some folks pronounced chimney as CHIM-LEE. I also remember how Edward Dumit insisted that we use proper pronunciation on KWGS-FM. One mistake I hear constantly today: the professional [not a student] reporter/anchor will pronounce triathlon as TRY-ATH-UH-LON (adding an extra syllable). It really annoys me (and probably Edward, too). They also do that with Realtor: calling it REAL-UH-TUR. Grrrrrr.

---

August 30 2013 at 17:46:53
Name: DolfanBob
Topic: "UHF"
Email: DolfanBob@lycos.com
Comments: Get em while they are hot. Weird Al will be here at the Circle Cinema September 24 for the 25th anniversary of the film. I got mine already.

http://www.circlecinema.com/coming-attractions/uhf-25

---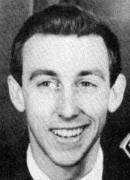 August 30 2013 at 12:25:41
Name: Frank Morrow
Topic: Radio images
Comments: There was an article in the Tulsa World today that mentioned old radio shows. The article prompted an interesting memory that I shared with the readers:

People of the non-radio generations don't realize the big impact that those old radio shows had on individuals. On TV you see only what the producers want you to see. On radio your mind creates perfect images, thereby enhancing the experience. For instance, back then many mothers wouldn't let their children listen to scary programs because it could be upsetting to the kids before bedtime.

Young people haven't had this experience. I was in a media graduate class at the University of Texas in 1976 when we were discussing the differences of the media. I was asked to bring in some samples of old radio programs to play for the class, mostly young people.

I brought in portions of "Gunsmoke" and "Inner Sanctum Mysteries." We turned out the lights as I turned on the machine.

At the end, when the lights came back on, the young people sat, stunned. Their eyes were big. They sat motionless. They wanted to hear more.

All except for two people. They had puzzled looks on their faces. They said that none of if made sense to them. It was just a jumble of sounds. Their minds just couldn't put together the pictures inside their heads.

---

August 29 2013 at 21:59:41
Name: Martin's Bar B Q sauce
Topic: No neon donkey, but the sauce is back
Email: martinsoriginal@windstream.net
Comments: I have read some blogs discussing memories of martins bar b q I am a grandson of fred martin founder of martins bar b q since 1949 on north Sheridan. I have made the sauce available. For those who like the sauce and have missed it. you may reach me at the above e mail address to purchase some or you may make a post on facebook martins bar b q sauce @ facebook . com. would to hear from you.

---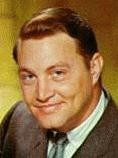 August 29 2013 at 14:51:08
Name: Jim Ruddle
Topic: Dan Threlkeld
Comments: Forgive my ignorance--I've been away for a long time--but is this Threlkeld related to the late Dick Threlkeld of CBS Newa? If so, he's got a helluva legacy.

---

August 28 2013 at 16:01:49
Name: Deric Davis
Topic: Dan Threlkeld
Email: davisderic@gmail.com
Comments: Looks like Dan Threlkeld is off of KJRH. On his facebook, he announced he would be leaving with his farewell broadcast on Friday evening. Dan made some comments about his struggles as well.

An hour later, he wrote that they had escorted him to the door and he will not be able to say goodbye on the air.

'Tis shameful. I feel like KJRH always does this to their meteorologists - Shore and Lazalier included.

---

August 28 2013 at 13:51:19
Name: L. Bangs
Topic: Nirvana Live in Tulsa / 1990
Email: lbangs@gmail.com
Comments: Does anybody remember where Nirvana played in Tulsa on Friday, May 11, 1990? This has been bugging me for a long time now...

Thanks!

Shalom, y'all!

L. Bangs

---

August 24 2013 at 20:11:53
Name: Gayle Campbell
Topic: Dust Bowl Coffee House
Comments: I regularly attended Folkland and the Dust bowl around 1963-66 while I was at Edison. I love reading about them here, and getting the facts straight. I'm surprised no one has mentioned Tom Tomshany, who still plays around town, recently with Finnegan's Awake, which kind of broke up after Moby Anderson died a couple of years ago. Also, does anyone remember Gene Cook? All the girls in my folkie groupie group had a huge crush on him. He actually made a 45 which I'm sure I still have somewhere. He moved away, but I don't think he ever made it very big. We sure loved to hear him sing "Abilene" and the "Twelfth of Never" among others.

---

August 24 2013 at 16:30:16
Name: Scott Linder
Topic: Dialects
Comments: Yes, it is fun to recall the Oklahoma dialect. However, those here in California certainly have their own curious way of speaking, as do those in every state and Country.

Henry Higgins was correct with regard to English... "in America they haven't spoken it for years !!"

---

August 21 2013 at 17:35:06
Name: Mitch Gray
Topic: Dang Slang
Email: North Of You
Comments: I thought I'd jump on board with these Okie anatomical parts: "Meyes" "Mears" "Melbows" "Marms" and lastly "Mass".

---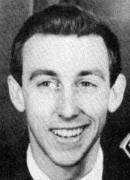 August 19 2013 at 09:21:25
Name: Frank Morrow
Topic: Words
Comments: The sainted Brent Musberger also pronounced the name of the car "Shivolay." I don't know why someone didn't correct him.

And we can't leave this word alone without mentioning that Mexicans pronounce it "Chevy," as in "chicken" or "Czechoslovakia."

But, before we all become too smug, we all say "Vienna" instead of "Wien," and we say "Moscow" instead of "Moskva."

And, it's still "Miam-uh" in Oklahoma.

---

August 18 2013 at 17:58:06
Name: Ken Ragsdale
Topic: Oklahoma dialect, Chevrolet
Email: Ragsdaleandassocatsaoldotcom
Comments: The brand name of the motor vehicle, "Chevrolet," is pronounced "Shev-uh-lay." As in: "Tommy went down to the dealership last week and bought 'im a new a new "Shevuhlay" (Sic) pickup.

---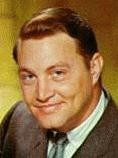 August 12 2013 at 15:51:56
Name: Jim Ruddle
Topic: Spelling, etc.
Comments: I've been around New Yorkers for so long now that I generally ignore their odd speech.

There's one word, however, that I'll never get used to. It's a simple word. A one-syllable word that becomes a two-syllable word when they mangle it. You know it. Rover's the name, right?

Rover is a doh-awg. Two syllables.

---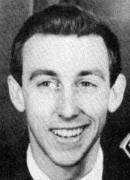 August 12 2013 at 12:57:07
Name: Frank Morrow
Topic: Spelling, etc.
Comments: When my Father joined the Army in 1942, we moved to Augusta, Georgia. People would say to us, "I jes loves to heah the way ya'll talks. It sounds so funny."

On the first day of school the teacher gave us a spelling test. She would say the word and the students would write it down. She said, "The first word is stah."

"Stah?" I thought. I never had heard of the word, but I spelled it just liked it sounded, "s-t-a-h."

The teacher called me up to the desk to look at my answers. "You missed an easy word---'stah'"

"What is it?" I asked.

The teacher patiently explained what a "stah" was. I said, "Oh, you mean star."

"No, I said stah."

"But, you didn't say the 'r' at the end of the word," I insisted. It was her turn not to understand.

I didn't tell her that she also mispronounced the word "word." It sounded almost like the Brooklynese "woid," as in "boid," the little animal that flies.

Everything is relative, I spoze.




---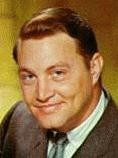 August 11 2013 at 14:48:49
Name: Jim Ruddle
Topic: Speech
Comments: I wish I could remember her name--the teacher in the sixth grade who was only there for a short while (she got married) who pointed out that the "e" in get was pronounced the same as the "e" in bed. I don't think anyone had ever gone to the trouble to talk about pronunciation in that way in school. Chances are, you simply copied the way family members spoke and no one thought anything about it.

Kids in class who said "git" continued to do so for the most part, but it was notable that the quality of speech rose significantly.

Wish I could remember her name. And she was too pretty to be a teacher.

---

August 11 2013 at 10:18:49
Name: Mitch Gray
Topic: Lazy Speech
Email: North Of You
Comments: The lamentations of Frank and Jim are spot on. Although every announcer has a different inflection or delivery, I hear so many TV and radio personalities ignoring basic diction. "Jest" for "just" and "fer" replaces "for". Also "tuh" is frequently substituted for "to".
Not to be cynical but I don't believe things will improve any time soon.

---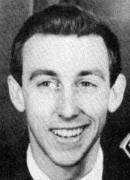 August 10 2013 at 23:32:07
Name: Frank Morrow
Topic: "Back in the Day," Pt 2
Comments: I should also mention the great narrators, story tellers, and poetry readers such as Franklin McCormick, William Conrad, Orson Welles, Marvin Miller, and Alexander Scourby. They all had beautiful voices. Miller was a wizard at dialects. I remember one story he read where he played three Cockney men in London. The accents and voices were completely distinct and understandable.

"Back in the Day" you could be a speech major in high school and college, learning all the good techniques for the stage and radio or for simple speech making. Now, there is no such field of study. Furthermore, the radio and TV executives do not require proper and vivid speech interpretation so long as the people work cheaply and don't adversely affect the advertisers. Nationally, since the boring, lifeless speech of Walter Cronkite became the norm in the name of "objectivity," there have been no announcers who use truly effective speech techniques.

I guess that, with the advent of TV, the spoken word has just become of minor importance. As a result, effective reading aloud has become a lost art.
---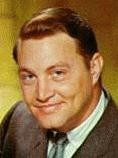 August 10 2013 at 21:02:05
Name: Jim Ruddle
Topic: Announcers
Comments: Keep going, Frank.

Oh, by the way, not a Tulsa story, but my old office-mate and co-anchor in Chicago, John Palmer, died last week in Washington.

He was a native of Kingsport, Tennessee, and a very fine guy. He spent years in and out of the Today Show and as a network correspondent.

Just to underscore the butterfly nature of the business, no news organization in Chicago made note, although a couple of AP hacks threw a boilerplate together.


---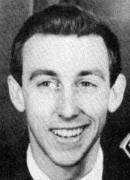 August 10 2013 at 19:32:06
Name: Frank Morrow
Topic: Announcers
Comments: A Rip van Winkle type who suddenly awoke from a sleep that started in the mid to late 1940s and early '50s would find a strange world in many ways. One of these would be the differences in the voices and speech techniques of the announcers and newsmen of those early years compared with those that we see and hear each day now.

For men at the "top" it was necessary as part of the job to have a good "radio voice," usually a deep, rich sound or at least a pleasing tone with a natural delivery. No one who lived in that era would forget the voices of announcers like Del Sharbut, George Fenneman, Durward Kirby, Ben Grower, Ed Murrow, and John Daly or even local people like Frank Simms, Jim Ruddle, Ed Niebling, and Dick Campbell. Bob West's performance as narrator of the Tulsa Easter Pageant was particularly impressive.

And who could forget the unique and usually exciting voices of sports announcers like Bill Stern and Ted Husing or the local voices of Jack Charvat and Hal O'Halloran? KVOO's John Henry was the opposite. He was terribly boring. A friend told me that, if he wanted a good afternoon nap, he would tune into a Henry broadcast of a TU football game. Red Barber was the Henry equivalent on the national level.

The national voices and deliveries of the newscasters were individualistic and very recognizable. No one could forget Walter Winchell, H.R. Baukage (who would introduce each newscast with "Baukage talking!" in his gravely voice), Gabriel Heatter ("Ah, there's good news tonight!"), Bill Hicks, H.V. Kaltenborn, or Raymond Graham Swing.


(To be continued)......

---

August 06 2013 at 15:08:02
Name: Jennifer Sterling
Topic: UHF 25th Anniversary Celebration
Email: jsterling at rsu dot edu
Comments: RSU Public TV is working on a series of events celebrating the 25th anniversary of filming UHF in Tulsa. There will be screenings, a UHF style telethon on RSU Public TV, and it all wraps up with Al in concert at the Brady Theater on October 19.

I'm looking for local actors and featured extras in the film, as well as any memorabilia (to borrow) people may have snagged.

Please email if you can help!

---

August 06 2013 at 01:25:32
Name: Dan Satterfield
Topic: Bob Hower
Email: dannysatterfield@mac.com
Comments: I just heard today that Bob Hower had passed away last weekend. He came out to my class when I was in high school and I remember being impressed with his friendliness and professionalism. I had no desire to go into TV then, I wanted to study meteorology, but the thought of working on TV as one was way beyond my league.

I grew up watching him, and he was the guy who showed you how it was done.

Dan Satterfield
Chief Metr. now working in Salisbury MD on the Delmarva and still having a blast in spite of what I thought back then!

---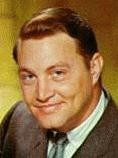 August 04 2013 at 10:10:03
Name: Jim Ruddle
Topic: Trust
Comments: Can't get by with that now, Frank. You write that the teachers "knew the language." The language, all agreed, was English. Doesn't work any more. I heard a Hispanic man tell a group a week or so ago that "You have to speak Spanish if you want to live in America."

Esta bien?
---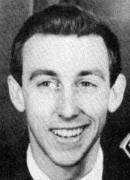 August 04 2013 at 06:55:59
Name: Frank Morrow
Topic: Trust
Comments: Back in "the day," the credulous masses believed what they heard on the radio. It drove our Central English teacher, Miss Beckington, crazy when a student would say, "Due to..." instead of "Because of..." and try to justify it by saying, "I heard it on the radio."

English teachers were sticklers back then; plus they knew the language.

---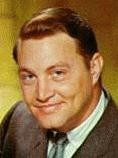 August 03 2013 at 23:16:14
Name: Jim Ruddle
Topic: Belief
Comments: If your kids don't believe their mom, what more can you do? TV has obviously ruined their senses. We're all guilty.

---

August 03 2013 at 03:24:11
Name: Leigh Stewart
Topic: Local commercials aired during Uncle Zeb's Cartoon Camp
Email: lasomething18@yahoo.com
Comments: I starred in a 30 second commercial for Johnny Harden's Fried Chicken that aired every Thursday during Cartoon Camp on Channel 8 around 1978, would it possibly be archived at the TV station? My kids don't believe me even after my mom has told them it's all true. I'd looove to get my hands on it and prove to them I had my 30 seconds of fame...ha!

---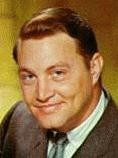 August 02 2013 at 06:45:39
Name: Jim Ruddle
Topic: Christmas bonuses
Comments: When it came to Christmas bonuses, other Tulsa stations knew how to put the "X" in Xmas. They X'd out all such radical ideas. As I said, we got a goodie basket and a Christmas party.

I think I've mentioned this before, but one of the first things I learned on signing on with NBC was that the letters stood for "No Bonus Christmas."

---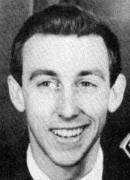 August 02 2013 at 00:22:05
Name: Frank Morrow
Topic: Christmas
Comments: Speaking of Christmas, KTUL (radio) in the early to mid-'50s would give each employee a month's salary as a bonus. This was worth hanging around for. It made up a little for the low salaries. I was happy to get my 275 dollars Xmas bonus. I don't know of any other station that did this. I don't know long this continued after I quit in 1955.

---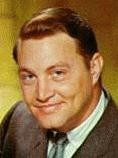 July 31 2013 at 07:58:01
Name: Jim Ruddle
Topic: Unions
Comments: Frank Morrow's remarks on attempts to unionize on-air staffs in Tulsa recalls how sensitive this issue was in the early fifties. Retaliation was expected, and since there were no laws in those days offering protection to employees, the big question was one of trust. In other words: Who was going to rat you out if you said you were willing to join a union petition?
And the companies let it be known that those who stiffed the unions could be patted on the head.
I recall that IBEW made some tentative overtures to on-air people at KOTV, but it was obvious that two things were lacking: Not everybody at every station was willing to take the risk, and IBEW, with its base in the tech side, had only minimal interest in talent types.
But we did get a goodie basket at Christmas!


---

July 29 2013 at 16:53:54
Name: Ken Ragsdale
Topic: KTUL sold
Email: ragsdaleandassocataol.com
Comments: http://www.tulsaworld.com/article.aspx/Tulsa_ABC_affiliate_KTUL_sold_to_Sinclair/20130729_46_0_Tulsas734772
---

July 29 2013
Name: Webmaster
Topic: Previous GroupBlog link
Comments:
Archived GroupBlog 339.
---
Back to Tulsa TV Memories main page