Tulsa TV Memories GroupBlog 276

TTM main | What's new on TTM? | GB Archive




November 29 2008 at 22:41:24
Name: Mike Bruchas
Topic: Guy Atchley
Comments: He finally has the genesis of his new photo gallery/blog up and running.

Go visit at:

AZphotoguy.com

He's shooting a lot of digital stills these days, often tied to stories and people he has met.

He really loves Arizona. Not bad for a one-time kid from Sapulpa!

---

November 29 2008 at 12:01:56
Name: Scott Linder
Topic: Nat tracks, etc.
Comments: Jim Ruddle, thanks so much for your comments and for the "cattle" story... very funny.

I was recently shooting a lengthy low-key scene on a stage at CBS. During each take we heard a strange "squeaking" under the dialogue. This is sometimes caused by a camera dolly moving on ancient studio floors, but there was no dolly. After some investigation we discovered that it was the sneakers being worn by the steadi-cam operator! We asked him to remove his shoes. The noise vanished and the sound department bought him several pairs of new socks as a "thank you".

I also appreciate your experience and interest in manually-produced effects. Despite the thousands of available SFX libraries these days, Foley artists often provide much better results. I never cease to be amazed at their creativity and ability to match action. Plus, it's always fun to watch a 175-pound guy walking in high heels on a Foley-stage concrete slab!

---

November 29 2008 at 07:08:42
Name: K. Bolen
Topic: Tulsa Speedway
Email: bojoker@att.net
Comments: Hi Tom. I'm not real sure, but I believe the street stock driver who was fatally injured had the name CW Whorton or Horton. I can't be sure but I can tell you that I still have the original program in my mom's attic back in Broken Arrow, OK along with a huge collection of Open Wheel! Speaking of, I have the first copy (in a frame and intact) hanging on my wall as I type this! *LOL*

This accident was one to prompt stricter material and welding requirements for the full bodied cars. As I remember, the vehicle was struck on the door and the roll cage failed. At that time, the steet stocks raced earlier on Saturday. We had just gotten to the track when the accident happened.

Also, I can't recall the accident in question here or remember a story from any of the drivers or track personal about it (and I knew quite a few). Especially if it was a sprint race in which many of the locals didn't own sprint cars but had supermodifieds.

---

November 28 2008 at 19:32:51
Name: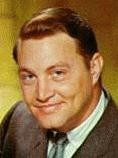 Jim Ruddle
Topic: Track sounds
Comments: We used to called them "presence" tracks, although "actuality" and "nat sound" were also employed.

Nothing sounds less real than a track with NO sound at all.

But just because you have some sound doesn't mean that it's going to work.

The damnedest stuff can appear when you get back to edit.

I once did a story at the Wichita stockyards for Nightly News and when we gathered around the cutter in the editing room and ran the Nagra dub we had a strange noise that permeated the piece. No matter what we did, we kept hearing this rough, almost grating sound.

Finally, someone remembered that the sound guy had kept his recorder going while we stood in the one hundred degree sun near the cattle pens. What we heard was cows PANTING. None of us noted it at the time of the shoot but when somebody lined up shots of the cows with the sound, it was certain.

The cellophane crinkle goes back to radio drama days. The effects guys were ingenious and had to be. The all-time winner was for one of the horror shows, like Inner Sanctum, Lights Out, or one of those. The play was about people who were pulled--literally--out of their skins. They were turned inside out.

The sound effect was achieved by a guy pulling off a wet rubber glove. It was a ghastly sound to accompany the script.



Arch Oboler, creator of "Lights Out", wrote a radio play, "The Chicken Heart", a wild take-off on an actual experiment by Alex Carrel in 1912. It had similarly squishy sound effects.
---

November 28 2008 at 14:13:54
Name: Scott Linder
Topic: Nat-sound tracks
Comments: Just a brief note with regard to nat-sound tracks.

I record a nat-sound or ambience track for every take, especially if all dialogue is being taken of RFs. This is a crucial element and allows the post mixer to smooth-out or open-up the tracks when dialogue is inter-cut from several takes.

In addition, I always get wild tracks of any special elements that may have stepped-on dialogue such as a fireplace, water sounds, traffic background, crowd reactions, etc. This method often prevents costly ADR sessions and helps to assure my future employment.

So, get those nat-tracks!!!
---

November 27 2008 at 19:35:33
Name: Richard Wilson
Topic: None in particular
Email: riccolites@yahoo.com
Comments: Can't we all just get along??

---

November 27 2008 at 13:29:05
Name: Tom Horn
Topic: Racing Deaths
Email: gethenetataoldotcom
Comments: Brashear: If in fact there was a death of the sort you are accusing, then certainly you would know the name of the deceased. If you could provide that, then it might lend credence to your story. However, until that is provided, your story will always be in question. If not, then there could still be charges filed if your story is found to have any substance.

The names of the deaths provided are also inconclusive as they have left off Van Beber and the street stock driver I mentioned earlier.

Side note to Lee, Johnny Rutherford had both arms broken when you and he did the track announcing. I have a picture in one my Open Wheel magazines that shows his arms flailing in the air as he is about 15 feet in the air.

Some of the information provided here is from Mark Champion who wrote for the Speedway news.

Added 2/20/2009: This thread at Racing From The Past's forum may have the answer:

Charles Crawford: "I think it was Karl VanBeber. SSDI (Social Security Death Index) shows 1968. Vanbeber's car was similar the Lies. He was racing with Gene Wardlow #39 coming out of turn 3. Wardlow clipped him and sent him flying. I remember VanBeber's car flying apart as it went bounding out turn 3 to turn 4 going over the turn 4 guardrail. I do remember people (including my mom) saying that Wardlow was a rough driver and probably did it on purpose. Seems like VanBeber had only just started driving and was in or just out of the Navy...Also I think there was a James VanBeber that raced some after that. BUT 40 years is a long time ago!"

Ray said: "James Vanbeber was killed in the summer of 1969 - I remember to talking to him the previous week before he died in a flip at Tulsa Speedway. His brother Karl raced modifieds in 1974 & 1975 that I remember in Tulsa.."




Bill's T Records #45; photo by Freddy Gaither, courtesy of Racing From The Past



---

November 27 2008 at 11:13:53
Name: John B.
Topic: Left of the Dial
Comments: NE Oklahoma's 91.3 is one cool radio station. I was listening to it all day this past Saturday and was really impressed, entertained, and educated all at once, especially with the old-school country show. Great stuff from RSU. Also love that Tulsa has an all-day NPR news station going 24/7. Atlanta should be so lucky.



That's KRSC 91.3 in Claremore at Rogers State University (former site of the Oklahoma Military Academy).

I met the host of "Hillbilly Happy Hour", Johnney Hall, at a live broadcast from the Circle Cinema lobby back in June. Great show, and a great station, as is KWGS 89.5.

Both stream online.
---

November 26 2008 at 22:31:09
Name: Mike Bruchas
Topic: Happy Turkey Day
Comments: To ya'all!

Don't forget the lighting up of Utica Square!

---

November 26 2008 at 20:33:39
Name: Richard Wilson
Topic: More unnatural sounds
Email: riccolites@yahoo.com
Comments: There were also many instances in the audio booth of crinkling the cellophane wrapper from a pack of cigarettes to simulate the sound of a burning house (no matter the size of the house)... closer to the microphone was a bigger fire, and farther away was smaller... or a grass fire.

And blowing across the microphone served very well for a gas fire at a nearby pumping station. Creativity abounded in those days before digital sampling and computer generated effects.

---

November 26 2008 at 19:30:10
Name: Richard Wilson
Topic: "Unnatural Sound"
Email: riccolites@yahoo.com
Comments: I do indeed remember the incident .....

As I recall, the sound track included the film processor being turned on and off, and one or the other of us.....I don't remember which.....barking like a dog in the distance, while the other tried (with little success) to stifle laughter in the background.

I do recall that DDT gave our efforts a big thumbs up while the news staff was assembled in the newsroom to view the 6 o'clock, and have a staff meeting at the same time.

B.O.B. may have been a bit distracted, though, as I believe this was also one of the several times that his tailor was present, trying to take measurements for a new suit of clothes while Bob paced about the front of the room pontificating on the elements of style, and the sad state of journalism in general..

Those indeed were the days!!!

---

November 26 2008 at 16:31:56
Name: Mike Miller
Topic: Richard Wilson
Email: michaelmmillerathotmaildotcom
Comments: Richard: Thanks, glad you enjoyed the book.

I was wondering the other day if you recall the time we got an edict from DDT (aka Bob Gregory) that ALL film must have a natural sound track. We had some film that had very loud silence, so we went out to the parking lot and created our own natural sound. Ah, those were the days.

Also wanted to clarify that Rex Brinlee had no ill feelings toward you! He rather liked those shots you had of him in handcuffs walking between jail and courtroom, always escorted by Deputy Bob Randolph who hated us more than Rex ever did.

Odene once told me that Rex had long ago turned bad and that she and her wayward son had been estranged for years. Rex could give black sheep a bad name.

---

November 26 2008 at 09:36:59
Name: Frank Morrow
Topic: Racing deaths
Email: frank.morrowatcoxdotnet
Comments: You can go back even farther in time to find more driver deaths in the midgets at the fairgrounds race track. In the late '40s, George Koch was killed when his car flipped end-over-end down the front straight. Lucky Purnell died when his car did a slow rollover coming out of turn four in a feature race. There was no damage to the car except a small indentation in the driver's side where Purnell's racer rolled over his head. During these years there were no roll cages or bars on the cars and the drivers didn't use full safety belt restraints.

As to rough driving, there was only one driver who was considered "dirty." George Binnie, a track champion, had developed the art of "nerfing" cars out of the way. He would tap the left rear of the opponent's car and spin him out, but not enough to cause a wreck. Binnie could always get by safely. George was roundly hated by other drivers and the fans in the grandstand.

For the most part the drivers had to be circumspect in their driving because of the lack of safety features that we now have. That restraint has changed today in the era of roll cages, full safety belt restraints, and fuel cell bladders. At the Chili Bowl it is not unusual to have fourteen cars flip in one evening, accidents that would have killed most drivers back in the '40s and '50s.



More about Binnie and midget racing from Frank in GB 261.
---

November 25 2008 at 23:28:56
Name: Rick 'Brashear'
Topic: Tulsa Speedway
Comments: To Tom Horn:

I was there and saw it. He was deliberately hit and went up over the wall and it was reported he died. I was sitting with Bob Bachtell, of the Tulsa racing LeRoy Bachtell family, and he saw and heard the same things. I said I didn't remember if it was in the late 1960s or the early 1970s. I would have mostly been at the races in the late 1960s. The guy got hit. And I did say that the guy was 'leading the pack': "They tried blocking him but they couldn't get around him. He was just too fast and a better driver." I was mistaken about the turn number. It was turn number 4, after I thought about it. Do you not remember the knock down, drag out fights in the pits? That was a separate entertainment. Clipping someone was nothing new on the track. It's just that that time, someone died and it very much looked of malice. Go ahead and be sick, but don't mis-quote me or call me a liar, because apparently you weren't there at the time.

There is no (s) at the end of my name. Even when I spell it for people, some of them get it wrong. And yes, there is an 'e' in potatoes.



Ron Lux' crash was on turn 4, according to Lee Woodward below. Are you saying it was his crash that you saw?

Here is a list of fatalities at the Tulsa Fairgrounds from Motorsport Memorial. Lux (1966) and Ellis (1965) appear to be the only ones close to the specified time frame.
---

November 25 2008 at 21:59:59
Name: Tom Horn
Topic: Tulsa Speedway correction
Email: gethenet at aol dot com
Comments: I can't let the story that Rick Brashears wrote go on without contesting it. I'm not sure I ever did or ever will know any driver that would have put a hit on anyone at the Tulsa Speedway. The story is so full of holes that this writer couldn't make up his mind whether the driver was leading or following the pack.

I am ashamed that I cannot remember the street stock driver that died in my years there but there were only 4 other deaths on the track in my years. I knew each of them more than I should and miss them all. Len Perlich, Junior Taft, Jeff Sykes, and Gene Daniels. These were the only deaths between 1971 and 1983 when I was there driving the ambulance. Each one had extreme injuries and none were taken out by any hit.

The thought of accusing any one driver(s) of a hit makes me sick and to have someone say it is very offensive. If you have more to say please don't blog it. God rest all of them.

---

November 25 2008 at 21:48:34
Name: Richard Wilson
Topic: Once, again... Mike's Book
Email: riccolites@yahoo.com
Comments: The neurons are firing once again, and Mike's book has caused an incident to bubble to the surface. It concerns the "sexploitation coverage" (or uncoverage) during ratings at local stations.

When I was a photographer at a local Tulsa station, we set out to do our own prostitute sting along 11th Street, complete with telephoto lenses, wireless mics, and all the other accoutrements, including a quite handsome rookie reporter in a snazzy convertible. Everything was set, the camera was working fine, the wireless mic was working fine (an achievement in the early 70s), and the rookie reporter was properly coiffed and had the requisite good looks firmly nailed down.

When the lady in question approached the car, we went into full sting mode! Everything was working perfectly, until the moment that the winsome lass requested to view the gentleman's privates. The rookie reporter uttered something like ........UHH, Okay, reached in his back pocket and produced his driver's license. I believe you could actually hear the laughter from the stakeout van on the wireless mic.

The project was put on hold (so to speak) until a later date. Ahh....."stakeout journalism.".....my favorite kind. Needless to say, the film enjoyed more showings that Gone With the Wind..........all in the editing room.

---

November 25 2008 at 20:12:54
Name: Richard Wilson
Topic: Mike Miller's Book
Email: riccolites@yahoo.com
Comments: Mike......Just bought a copy of your book, and read it in one sitting. (yes, I CAN read) thought it was excellent, and was surprised to discover my name among the luminaries therein. Also, you must be the only person in Amerika that has a higher opinion of Jim Inhofe than I do.

By the way, Cleo was in a cistern, not a septic tank. This was made clear in an article about a year ago by her daughter that appeared in the Tulsa Crime Monthly (Urban Tulsa article), a relatively sleazy, yet strangely compelling rag.

---

November 25 2008 at 17:08:01
Name: Erick
Topic: James Aydelott
Email: ericktul@yahoo.com
Comments: Just found out that former KOTV morning meteorologist James Aydelott will be the new chief meteorologist at Fox 23 starting next year. He's been in Dallas the past 2 or 3 years.

I liked James. It will be good to have him back.



I second that motion!
---

November 24 2008 at 11:21:15
Name: DolfanBob
Topic: Glenda Silvey
Email: MiamiPhin@yahoo.com
Comments: I saw this morning during the News on Six that Glenda Silvey is leaving Channel 6 to become media relations director for OU medical facilities.

Her last day will be December 5th and we are asked to send in responses to them about Glenda and how she will be missed.

---

November 24 2008 at 00:24:36
Name: Mike Bruchas
Topic: Ed Volkman
Comments: TU alum Ed Volkman, son of retired weather legend, Harry Volkman, has been laid off after 20 years at WBBM-FM in Chicago. But he and his on-air partner aren't crying.

Read Phil Rosenthal's story about it in the Chicago Tribune.



This version of the same story links to TTM about Harry Volkman.
---

November 23 2008 at 14:52:10
Name: Kenny Bolen
Topic: Tulsa Speedway - Early Years
Email: bojoker@att.net
Comments: Thanks Mr. Woodward for your insight. I was much too young at the time to remember a lot about the earlier days. I was lucky enough to be present later in life with the Cagles (father and son), the Crawfords, Lemmons, Hahns and countless others on their memories.

Also included with the Rutherfords where Lloyd Ruby (another Texan), the Unsers now and then, a Bettenhausen now and then, and the forementioned Andretti.

---

November 23 2008 at 14:26:02
Name: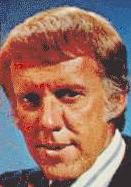 Lee Woodward
Topic: Fairgrounds Racing
Comments: K. Bolen's recalling the unfortunate deaths associated with racing at the fairgrounds exceeds my memories of the years I was the track announcer for Dick Colvin Racing. That would be: 1964 maybe, '65 and '66 for sure.

I remember the name Leroy Ellis but not his demise. The only one I remember vividly was when the sprint cars came for the first time to Colvin Racing.

I remember that Mario Andretti was there and some other Indy types whose names I can't remember. Assisting me (happily) in the announce tower was fellow Texan, Johnny Rutherford (photo). That happy circumstance was because he had broken his arm and couldn't drive.

I can't remember which heat race it was, but a driver named Ron Lux came out of turn four, got out of control on the short straight and headed for the steel rails that ran around the sides of the track down towards turn one. His car's front right wheel dug in and threw his car in the air. It then barrel-rolled down the top of the rails very rapidly, just about, if not right in the cockpit area.

Johnny indicated to me to turn off the mike, then said to me: "He bought it." Then he said not to mention that possibility and that we would would just fill with race info, etc. and wait for official information as the driver would be taken to the hospital for evaluation.

This, by the way, was before there were cages and wings on Sprint cars. But, I don't think it would have made any difference. It was a sad evening for all of us and especially for the family of Ron Lux.

The modified cars that ran at that time could get pretty exciting, but sprint cars were really intense.

I am happy to say, that was the only tragedy I was witness to. There were others that came after non-fatal injuries to change the lives forever for other drivers.

---

November 23 2008 at 12:53:23
Name: Webmaster
Topic: Best Children's Music 2008
Comments:

Former KTUL and CNN producer John Boydston, as musical group Daddy A Go Go, made Amazon's Best Children's Music 2008 list. Congratulations, John.

The cover of his latest, "Rock of All Ages", was painted by Gailard Sartain.

Of particular interest to me is the fact that world-class guitarist and producer Rick Derringer, who wrote Johnny Winter's hit, "Rock and Roll, Hootchie Koo", recorded one of John's songs for his latest album "Rockin' American". Wow!
---

November 23 2008 at 12:50:10
Name: K. Bolen
Topic: Tulsa Speedway - Early Years
Email: bojoker@att.net
Comments: During the period of racing between '61 and '66, Tulsa Speedway experienced three deaths. Bill Dillard, whose family is still involved and races IMCA modifieds and street stocks around the Arkansas and Oklahoma area, was fatally injured in '61. Leroy Ellis died in '65, and Ron Lux, who was from the East Coast died in '66. He was the Oswego (NY) 1965 Supermodified Champion (which their version is totally different than Tulsa's and race on asphalt).

The track changed to the 5/8 mile after '72. Jeff Sykes lost his life during the start of race in '75. If I'm not mistaken, Jeff had flipped his car earlier and suffered a broken leg and concussion in which he flipped again (almost in the same manner and circumstance) a few races later and suffered his fatal injuries. I also seem to think one or both were captured on film as well during those years.

---

November 23 2008 at 06:44:13
Name: Rick Brashear
Topic: Tulsa Speedway
Email: inyourear@typing.ted
Comments: In the late 1960s or early 1970s, I don't remember what year, I and others, even if they didn't realize it, witnessed a murder at The Tulsa Speedway at the fairgrounds.

There was a new guy driving a previously-owned sprint car that had belonged to A. J. Foyt. It had been carbureted from the original fuel-injected system in order to get it into the Super Modified category and was a speed demon and the driver was sharp.

After a few heats that the new guy had won, he was ganged up on by some locals. They tried blocking him but they couldn't get around him. He was just too fast and a better driver.

During the last heat of the night, because of the death, coming into turn #3 one local driver deliberately clipped his left-rear tire, which launched him up over the wall and killed him when he came smashing down on the other side. The local drivers involved were happy and nothing more was said about it other than, "It was a real tragedy," or some such BS.

I was around some of the drivers involved after that and caught their drift. There was no mistaking the hit on the guy because it was exactly at the right place at the right moment. The guy sitting next to me also knew what they had done. I can remember how it played out, but I can't remember who was involved because everything was going so fast and we soon forgot who was driving what when it happened. No charges were filed.

---

November 22 2008 at 15:33:54
Name: Kenny Bolen
Topic: Correction - Gene Daniel
Email: bojoker@att.net
Comments: The driver killed during the '81 season at the Tulsa Speedway was Gene Daniel (#07) and not Gene Reynolds.

I was there (viewing from the pits) during the start of the A feature and agree it was one of the most violent crashes I have ever witnessed (and I've been watching or racing most of my 47 years).

Sadly, we also lost Junior Taft ealier in that year which as Mr. Etter commented, promoted the fact that in addition to the wings, a smaller 3/8 mile track was introduced and stayed until the track moved to Owasso a few years later.



Made the correction on Blake Etter's KGCT page. Thanks.
---

November 21 2008 at 17:45:11
Name: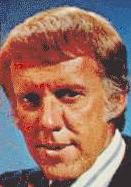 Lee Woodward
Topic: The right name
Comments: Richard Wilson,

You nailed the name that I couldn't come up with for the club Willie played in. The Chaparral it was. I just knew it wasn't the Fondalite at that time.





---

November 21 2008 at 00:05:06
Name: Gary Chew
Topic: Tulsan On MSNBC
Comments: I was drifting along with some story being covered by MSNBC yesterday, I think it was. It was a congressional hearing. Congressman Barney Frank (D-MA) was talking. I was barely listening. And whoops, there right behind Representative Frank sat Jason Pitcock, whose dad is Bob Gregory of radio and television news fame in Tulsa and as well as the CBS-TV D.C. bureau some years back.

Frank is the chairman of the House Financial Services Committee. Jason is on that staff. When I was visiting Tulsa last Christmas at Bob's place, I learned that Jason had applied for a job with Barney's staff, and shortly after the first of the year, Bob emailed me that Jason has scored the job.

Fun to see a Tulsan getting a little national exposure. The only thing was: Jason was sitting right behind Barney, and I could only see about 3/4ths of his face. I emailed Jason and suggested that his boss moved a little one way or the other next time MSNBC was covering Frank. Jason seemed reluctant to do so.

Delmeaux de Gillette du Coffeyville



From GB 266: Gary spotted this photo in a 5/1/2008 New York Times story. Jason is at the upper right.

Photo by Doug Mills
---

November 20 2008 at 22:13:33
Name: Webmaster
Topic: Helen of Tulsa
Comments:

Charlie Tooley sent this link to a Time Magazine article recapping the story of Helen Alvarez' and George Cameron's KOTV startup, adding a few new details:

"Helen of Tulsa", dated 12/12/1949.
---

November 20 2008 at 20:52:18
Name: Richard Wilson
Topic: Fondalite
Email: riccolites@yahoo.com
Comments: I believe that the "Infamous" Fondalite Club was previously known as the Chaparral. Not Absolutely certain, but some remote neurons fired (or maybe shorted out) and that name came out of the old Univac.

---

November 20 2008 at 10:03:04
Name: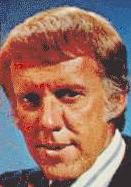 Lee Woodward
Topic: Life does Helen
Comments: Wow! That's quite the coverage (or not) of Helen Alvarez.

I viewed all of the pictures and could not identify anyone who was still at KOTV when I came there in 1957. I don't know when Jim Ruddle arrived or Noel Confer either?

I am happy to see the photos of Helen though, as I had never seen her and only recall seeing one photo of her before, none of which were as, shall we say, revealing as these.

There were many stories of her career and I wouldn't have any idea which might be legitimate. That she was attractive, provocative, entrepreneurial and successful is a given. Coincidentally, she was the only female G.M. until KOTV's current General Manager, Regina Moon. I don't believe any other Tulsa station had a female in charge unless KTUL's Sadie Adwon might have had a short stint?

To repeat something that may have already been said in the past here. Helen was responsible for the selection of "on air" male talent and obviously had a good eye, as KOTV, Channel Six quickly became known as KOTV, Channel Sex.

The only things I recognized were: the remote truck, the two-mirror setup to allow an elevated camera shot, and the huge studio. Sorry I was no more help.



Webmaster: "Perfection Restored // Early TV Mogul Home Fine for Family Living", Tulsa World article by Yvonne Litchfield, 4/2/1994, states that Helen Alvarez once lived in a mansion at 2902 E. 31st St. (across the street from John Knox Presbyterian Church.)

(Interestingly, the mansion was originally built by Tulsa oilman Elfred Beck in the late 1940s. Beck later started up Tulsa's first Channel 23, KCEB, B-E-C-K spelled backwards.)

Her brother, Jim Harmon, passed away in 2000: "Former KOTV director dies" (Tulsa World).

"Harmon retired as president and general manager of KTTY Channel 69 in San Diego. After his retirement he continued to serve as a consultant for the property interest of his sister."

The Alvarez surname derived from a brief marriage at age 17 to Joseph Alvarez. She subsequently married John B. Hill, a sales manager at KOTV. Her third marriage was to banker C. Arnholt Smith in California.

She was inducted into the Oklahoma Association of Broadcasters Hall of Fame in early 2003: "Three new inductees named to broadcasters hall of fame" (Tulsa World).

This 12/22/2006 blog entry in MiceChat (Disney) states that Ms. Alvarez was 85 and spry in San Diego as of that date.

A 5/18/2006 post by Don Ballard in the DisneylandUSA Yahoo Group gives more info and references TTM. Don supplied the photo of Ms. Alvarez and Jack Wrather seen on the KOTV history page of the 1967 TU masters thesis by Greg Corarito.

Lee Woodward has a related outstanding question from the previous GroupBlog: what are the names of KOTV General Managers after Alan Howard?
---

November 19 2008 at 19:41:11
Name: Webmaster
Topic: 200 KOTV photos from Life Magazine, 1952
Comments: I just found a treasure trove.

Google is now adding photos from Life Magazine's archive. Apparently, there was a big 1952 article on Helen Alvarez, the original General Manager of KOTV. I am amazed at the "hotness" of many of the poses.

There are many more photos than would be used in a feature. Harry Volkman is seen in action as weatherman. Maybe Jim Ruddle and Lee Woodward can ID some of the other folks in the pics.

This Google Images search: Tulsa Tv Exec source:life picks up all the photos.

Added 11/20: A reader permitted me to anonymously share his emailed comments:


"As a former Tulsan, I could not help but comment privately to you about seeing these photos of Miss Alvarez. My first thought after seeing them was, a mimic of Susan Hayward! Keep in mind that Susan made the movie 'Tulsa' and it premiered in Tulsa in 1949 and she made several visits during that time to town.

"I think most definitely Helen ran with the Hollywood crowd and desired to be viewed as such by others and certainly she attracted a number of people in business. I think it was one way that a woman in the 1950s could get ahead by looking somewhat the part of a "star" as well as being tough in business and certainly Helen was all of that and more from what I recall and read about her."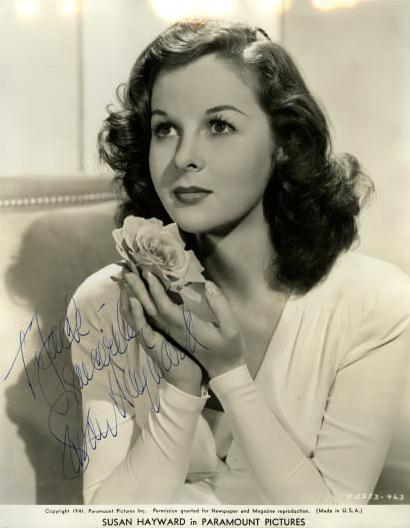 Susan Hayward starred in the movie "Tulsa" in 1949



Does anyone know what became of Ms. Alvarez after her partnership with Jack Wrather (TV producer of "The Lone Ranger" and "Lassie") ended in 1958?

---

November 18 2008 at 12:35:02
Name: Webmaster
Topic: Previous GroupBlog summary
Comments:
Archived GroupBlog 275, where Lee Woodward just recalled Willie Nelson in Tulsa in the 1960s.
---
Back to Tulsa TV Memories main page