Tulsa TV Memories GroupBlog 304

TTM main | What's new on TTM? | GB Archive




December 10 2009 at 23:13:32
Name: Mike Bruchas
Topic: Talking about weather...
Comments: High of 8 degrees here in the Chicago burbs with -14 equivalent wind chill. My car won't start - too cold.

My buddy, Cole Booth, retired Sony Broadcast engineer who lived in L.A. for a long period but now is back in Port Douglas, Australia - says 95 degrres Fahrenheit there today.

Pooo.

---

December 09 2009 at 22:17:42
Name: Beverly
Topic: Pies
Email: BeverlyW58@hotmail.com
Comments: Taylor's Good Pies was located at 1316 E. 8th...according to Tulsa's 1968 phone book. It was there well beyond 1968, though.

The building was still there about a year ago when I was wondering about it and decided to drive by.

Their pies were wonderful. I'm not sure when or why they closed. I'd love to find out.

---

December 09 2009 at 21:55:35
Name: Wilhelm Murg
Topic: Recording Old Albums
Email: wilhelmurg at yahoo dot com
Comments: I have a ground wired coming out of my Technic direct drive turn table. It is connected to a second wire (for more length), which is is connected to the ground screw on the back of my receiver. What should I do from this point?

---

December 09 2009 at 20:29:18
Name: Ron
Topic: Pie maker east of Peoria
Email: monterey1967@gmail.com
Comments: My mom was trying to think of the people that ran a bakery out of the backdoor of their house in the 60s thru the 80s. The house was east of peoria between 6th and 11th Streets, we think. Just wondering if anyone remembers the name of their business and why they quit selling pies, they were great pastry and cheaper than most places. Thanks.

---

December 09 2009 at 17:12:34
Name: Scott Linder
Topic: Vinyl transfers, etc.
Comments: Breaking ground loops between unbalanced components requires a bit of experimentation, but is easily done by the use of simple AC ground-lift adapters. Try lifting the ground on each component in the audio chain and note the difference. Don't bother with the turntable power, as this is always without a ground. However, most turntables do have a ground lead from the cartridge or shell that usually terminates in a spade connector or bare wire which should be connected to a ground lug or even a chassis screw on the device to which it is connected. Do this before conducting any other tests.

I might mention that turntables from Technics and other vendors are available with USB outputs that can be patched directly to your computer, or other USB device. This would avoid any noise problems beyond the turntable, and provide a "direct-from-vinyl" transfer without other issues.

---

December 09 2009 at 16:41:07
Name: Wilhelm Murg
Topic: Recording Old Albums
Email: wilhelmurg at yahoo dot com
Comments: That's the problem with hi-end stereo speak; I would love to do all these things fo better quality, but you might as well be giving me these directions in Chinese. How does one break the AC ground on one or more components in the audio chain?

---

December 09 2009 at 16:28:20
Name: Scott Linder
Topic: Vinyl transfers, etc.
Comments: OK, let's chat about vinyl transfers and noise issues. Phono cartidges are, by nature, unbalanced sources with very high impedances... typically 100K or higher. Their outputs must feed a "turntable" or "phono" input on a consumer preamp to see a correct impedance match, as well as a network that includes RIAA equalization curves for vinyl. Cables from the turntable to the input should be as short as possible, and of the highest quality.

"Hum" is the most pervasive noise artifact in unbalanced consumer equipment. This is always caused by ground loops, and can often be eliminated by breaking the AC ground on one or more components in the audio chain.

I use a Technics 1200 turntable with a Grado cartridge that feeds a Stanton phono preamp with transformer-balanced outputs. From this, I bridge unbalanced into my NAD preamp for listening, and balanced into Pro Tools for editing purposes. Vinyl playback is abolutely clean, with no hum or other noise issues. I like Cedar software to clean-up noise artifacts on vinyl, analog tape, etc.

If you have "hum", it's most likely not coming from the pressing. It's a result of the un-fortunate use of unbalanced lines in consumer equipment. Of course, this assumes that each component is free of any internal noise problems, but basic hum issues can often be cured by proper ground management.

Never use a "headphone" output to feed any other source. The impedance is not correct, and the headphone outputs on receivers and intergrated amplifiers are often padded from the power amp finals, which add noise.

---

December 09 2009 at 13:43:08
Name: Wilhelm Murg
Topic: Recording Old Albums
Email: wilhelmurg at yahoo dot com
Comments: I have a classic turntable and amp hooked up with piggyback lines coming out of the headphone jack; one set goes to the surround sound system and the other set go to the computer's input. I use Audacity, which is a free program for recording on a computer. The turntable and amp were realy the only extra cost, I picked them up from a local used record store for $50 each.

The only problem I've found is that I can hear the turntable hum between tracks (just like the old days when all we had to listen to was vinyl). I've never talked to anyone who has one of those all-in-one systems.

---

December 09 2009 at 11:19:39
Name: Frank Morrow
Topic: Transfer of disks
Email: frankdotmorrow@coxdotnet
Comments: I have a few thousand 33s and 78s I'd like to preserve in the best quality possible. (Reel-to-reel tapes, too.) I've seen lots of advertisements for many ways of doing this, ranging from using your computer to using complete, dedicated equipment. Any suggestions for what's best and easiest?

---

December 09 2009 at 00:50:36
Name: Webmaster
Topic: Bootleggers Martin Edwards and Wayne Padgett
Comments:

I want to mention this while it's fresh on my mind. Bootlegger Martin Edwards has been mentioned on this site by Mike Miller and Jim Ruddle in GBs 22 and 206. I'm reading Ron Padgett's book, Oklahoma Tough: My Father, King of the Tulsa Bootleggers. Edwards is mentioned on page 43 as being a friend of Wayne Padgett's around 1944 or '45.
---

December 09 2009 at 00:08:20
Name: Dana LeMoine
Topic: Mazeppa Commercials
Email: d4wdw@valornet.com
Comments: Bummer... I wonder who has them and why they took them off youtube? There was at least 15...

---

December 08 2009 at 19:22:47
Name: Wilhelm Murg
Topic: Mazeppa on You Tube
Email: wilhelmurg@yahoo.com
Comments: Sorry I missed the video below. As far as I can tell, this is the only Mazappa available on YouTube: http://www.youtube.com/watch?v=xdsek07Pr_4

---

December 08 2009 at 08:20:48
Name: Rex Brown
Topic: Two Wheel Oklahoma Online
Email: rex @ twowheelok . com
Comments: Oh learned ones- please allow me to submit a sample for your approval....

TwoWheelOK.com/TV

We have two episodes online now and will be rolling out two more over the coming weeks. Right now we're airing Saturday mornings on My 41 but hope to go statewide in 2010. Sponsors and underwriters need

Also please check out our Okie Gift Guide while you're there!

---

December 08 2009 at 01:29:29
Name: Dana
Topic: Mazeppa commercials
Email: d4wdw@valornet.com
Comments: Wow, I had no idea these existed! This one is hilarious...



---

December 08 2009 at 00:56:58
Name: Wilhelm Murg
Topic: More Tulsa Record Stores
Email: wilhelmurg at yahoo dot com
Comments: For back in the day, I still think The Gramophone Shop was the best for classical music, though Mr. Woodward, King Lionel, and many other contributors to this site considered the owner to be a jerk - and he was, but he was a knowledgeable jerk.

'It's a Classic' is one store that I don't think anyone ever mentioned in these pages. It was a classical CD shop, with some jazz and Broadway music, ran by two fellows who were Greek Orthodox - there was a lot of ancient Orthodox music in there too. They used to advertise on KCMA, our commercial classical radio station in the 1980s/early 1990s. They had a bookstore next-door to the CD shop, which was located on 31st Street between Harvard and and the B.A. off ramp. I think it was in the strip mall next to Goldie's Hamburgers. They were super nice guys, very knowledgeable in both books and CDs, and their inventory was small, but it was a dream inventory in both fields. Unfortunately they came in just as Borders, Barnes & Noble and all the other coffee shop/mega media stores were coming in and knocking out the little independent guys. I was sorry to see them go.

Now the mega media stores are being threatened by on-line stores like Amazon.com, which are hurting because of illegal downloads. Just as we get the power to have so much media, there's so much piracy going on that there's no way the fund it. I'm starting to miss these little boutique shops.

---

December 07 2009 at 20:47:11
Name: Scott Linder
Topic: Record stores
Comments: Well, my memories of the platter shops pretty much ends with Bill's T Records. However, I must add that for those of us with classical tastes there was no better place than Oertle's record department. In addition to a large selection, they would order anything and the staff appeared to know the classical section of the Schwann Catalogue by heart.

---

December 07 2009 at 18:16:26
Name: Over in ranch acres
Topic: Tulsa record stores
Comments: If my memory of the radio serves me right, wasn't there a Greer's located in the 2606 South Sheridan shopping center?

(And be sure and check out the new authorized Mazeppa commercials just up on the You Tube...)



Yes, that was the location of one of the Greer's stores touted by Mazeppa. And thanks for pointing out the new videos!
---

December 07 2009 at 16:21:44
Name: Wilhelm Murg
Topic: Tulsa Record Stores
Email: wilhelmurg at yahoo dot com
Comments: Under The Mooch, the record store at 1425 S. Harvard, is closing by the end of January. They sell a mixture of new and used LPs, CDs, comics, and posters. Yesterday and Today's collectibles, at 406 North Main Street in Broken Arrow is also looking at selling off what few records, DVDs and comics he has so he can turn the whole store into an antique mall - right now 3/4th of his shop is an antique mall.

That means, as used record stores go, Blue Moon Disc, at 2606 S Sheridan is the last man standing, though Starship still has a huge inventory of both "classic" (i.e. still sealed inventory left over from the old days) and new vinyl, along with their CDs, posters, shirts, and smoking accessories, and all the Vintage Stocks have a small rack of old scratchy John Denver and Anne Murray records.

Vinyl is undergoing a revival nationwide that is unprecedented for a "dead" format. Visit SoundstageDirect.com or check out eBay for a quick education on how expensive some of the reissues and classic originals are demanding (even this season of SNL has shots in a used vinyl store in its opening). Obviously this enthusiasm is not shared by Tulsans, but like all those guys who killed themselves in various attempts to fly, I'm sure another one will turn up sooner or later.



Webmaster: I hung onto all of my 600+ vinyl records.

I have rebought very few of them as CDs. For me, there was a "hot" period for an album when I played it a lot. Then it moved to an intermediate stage, then to an archival stage in which I might play it once a year or so. The vinyl incarnation satisfies this need. There is a minor nostalgia associated with the specific flaws on my LPs, but I'm not too hung up on that.

Most of my re-buys were listened to once or twice, then relegated back to archival status, though a few (like Jeff Beck CDs) have gotten more play.
---

December 06 2009 at 22:40:46
Name: Tulsa Area Music Archives
Topic: TAMA Christmas podcast now available.
Email: info at preservemusic dot com
Comments: The Tulsa Area Music Archives presents its 1st Annual Christmas podcast.
Lots of classic songs from Tulsans and Okies. Great music by some great artists. Leon Russell, Kay Starr, Bill Davis, Debbie Campbell, Jim Byfield, Gene Autry, Toby Keith, Vince Gill, Freakshow, Beau Jennings, Carrie Underwood, and many, many others.

As always, you can get it from the TAMA website or via iTunes.

Seasons Greetings to all and enjoy!

The TAMA Staff

PreserveMusic.org

---

December 05 2009 at 20:38:58
Name: Jon
Topic: Then Came Bronson movie on official DVD release!
Email: bronsonfan@thencamebronson.com
Comments: The pilot movie of Then Came Bronson is finally officially released on DVD. Go here for more info:

http://www.thencamebronson.com/TCB-NOW-ON-WARNER-BROS-DVD.HTM



Jon helped with this article on TTM about Then Came Bronson.

Here is the DVD in the TTM Gift Shop (a good place to take care of your Christmas shopping), but this particular item is cheaper at Jon's link above to the Warner Bros site. The quality looks great.
---

December 05 2009 at 12:06:04
Name: Webmaster
Topic: Chew's MP3 review of "The Road"
Comments:

Gary Chew reviews "The Road" near the end of Peter B. Collins Podcast #72.
---

November 30 2009 at 17:13:05
Name: Kenny Bolen
Topic: Kennedy
Email: bojoker@att.net
Comments: Speaking of the Kennedy event, the National Geographic Channel is showing the "Lost JFK Tapes: The Assassination". It's a vault of video (seen and not seen) and timeline leading up to the shooting. I highly recommend it.

For me, I was just on the cusp of turning 3 when it occurred. So, this has been one of many events of my lifetime. Funny, years later, when I moved here to Connecticut, I met Ted Jr. and his family during a routine cable TV service call. Amazing to see the family photographs and just the awe of the history of this family.

---

November 30 2009 at 16:10:26
Name: Frank Morrow
Topic: Ben Henneke
Email: frankdotmorrow@coxdotnet
Comments: Here is my belated contribution to the memory of Ben Henneke. It is an insight into the importance one person can have for another, particularly an older man to a younger one.

I used to hear about Ben when I was a student of Miss Ronan's speech class in the late '40s and early '50s at Central, but I never saw him until he and others came to KVOO to choose the recipient of the full, four-year KVOO scholarship to Tulsa University in 1951. Being selected the winner, I was indebted to Ben and the others for having a $1,600 free ride to college.

Henneke was my speech teacher the next year at TU. I not only took every class he taught, but he devised a new "class" where I could study with him on an extra basis. His influence on me was great. He gave wonderful feedback and encouragement to this very callow young man, resulting in a greatly enhanced and polished performance in reading aloud which I used during my announcing career.

When I got out of the Navy at the age of 40, I was wanting to get a Ph. D. All the universities back east to near where I was stationed said that I was too old. I talked with Ben. He told me that he had had the same problem when he applied for doctoral programs preparatory to becoming TU's president. He gave me a wonderful recommendation which I used for being accepted at the University of Texas at Austin. What better recommendation could I have asked for than one from an ex-president of a highly thought-of school!

Ben Henneke was so important in enhancing my life in various ways. I'm sure there are so many more people he touched in a positive way. A truly great man.



Thanks, Frank.
---

November 30 2009 at 10:10:16
Name: Mike Miller
Topic: JFK Assassination coverage
Comments: Watching coverage from November 22nd, 1963, I'm always a bit shocked by television anchors smoking on camera. The anchor at WFAA-TV (Ch-8) seemed to be chain smoking on set while interviewing Abraham Zapruder. (Maybe an Ed Murrow wannabe?)

WFAA-TV was located right across from Dealey Plaza and it was difficult not to be constantly reminded of that tragic day. The smoking policy had changed a decade later when I was a police reporter at that station. I asked about doing a story on the assassination; the assignment desk declined my request saying it had all been done before. Still, I did get to interview Gov. John Connelly who insisted there was more than one shooter. The only part that made it on the air was about his prized Santa Gertrudis Cattle.

---

November 30 2009 at 09:45:09
Name: Webmaster
Topic: Jack Frank's "Tulsa A to Z" program
Comments:
Jack Frank's new show, "Tulsa A to Z", airs tonight (Monday) at 7:30 on KOTV Channel 6. It also airs state-wide Wednesday at 7 pm on OETA.

The program explores 26 unique and historic things about Tulsa, from the Admiral Twin Drive-In to the racing legacy of Jack Zink.

"Tulsa A to Z" is also available on DVD at SpiritBank branch locations, QuikTrip, Borders Midtown, Steve's Sundry, Dwelling Spaces, and TulsaFilms.com, among many other locations.

More info and video clips at TulsaFilms.com, plus more about Jack's previous shows, "Tulsa Art Deco" and "Fantastic Tulsa Films Volumes I and II".

There will be a TTM contest with a new DVD as the prize. Stay tuned.
---

November 30 2009 at 01:47:04
Name: Gary Chew
Topic: News: Then & Now + JFK
Comments:

In response to Mr. Tomek regarding the first Kennedy murder and the quality of news coverage:

Wouldn't it be great if the content quality of then could be coupled with the technological quality of now?

I'm thinking, however, it might not be well enough appreciated by a majority of today's viewing audience.

But, I did see Jack Ruby doing target practice on Oswald, live, on my TV set in Tulsa I was reeling.

---

November 29 2009 at 23:00:28
Name: George Tomek
Topic: JFK
Email: mranchor@cox.net
Comments: I've had an increasing interest om JFK's assassination down through the years since it happened -- mainly because I wasn't in the U.S. at the time the tragic event occured. I was a junior officer stationed aboard a destroyer and we happened to be in the middle of a week's R & R in Hong Kong. I'll never forget the steward came down to wake me up to tell me. I didn't believe him and went quickly to the wardroom where most of the other officers had gathered. What made it surreal (and damned unnerving) was the fact that we were anchored in Hong Kong Bay and tied up about 1500 yards off our starboard beam was a nest of Soviet destroyers, also in the former crown colony for a few days of R & R.

The History Channel, among others, put toegther some riveting shows on the assassination. The great AMC series "Mad Men" also used some of that video very effectively in one of its episodes a few weeks ago. The TV news business has come a long way since that terrible day technology-wise. The same can't be said for the content -- depending on whom you watch.

---

November 29 2009 at 14:58:48
Name: David Bagsby
Topic: Happy Holidays
Comments: Check out this dude's YouTube channel...you'll be glad you did.



---

November 28 2009 at 15:33:40
Name: Danny Sharke
Topic: BLUE GROTTO DAYS
Email: guitararts@hotmail.com
Comments: I was the lead guitarist for the Flying Dots back in the day (circa 1981-1983). I then left to play with Boy Talk and several other new age bands. I am now lead guitarist at Believers Church in Tulsa! Wow how 30 years have went by, But I am still rockin'!!

---

November 28 2009 at 07:59:02
Name: David Bagsby
Topic: Holidays
Comments: I wonder if that Daffy Duck cartoon was the impetus for turducken?

---

November 27 2009 at 00:51:33
Name: d4wdw@valornet.com
Topic: Tom Turk and Daffy (1944)
Email: d4wdw@valornet.com
Comments: In the spirit of the day....



---

November 26 2009 at 02:13:34
Name: Jim Mac
Topic: Blog 286: Foley's.
Comments: Foley's bought Sanger Harris. John A. Brown was bought by Dillard's.

---

November 25 2009 at 12:02:05
Name: ex-pat
Topic: Mike Bruchas youtube question
Comments: "It's Thanksgiving and the play by play of newsman Les Nessman of turkeys being delivered to a parking lot - is etched into my feeble mind.

Anyone know if this is on YouTube?..."

Well sort of:

http://www.youtube.com/watch?v=W5B9ddeLdcQ&feature=related

---

November 24 2009 at 21:21:58
Name: P. Casey Morgan
Topic: WKRP turkey ep
Email: p.casey.morgan at gmail dot com
Comments: I don't know about YouTube, but the "Turkeys Away" episode of WKRP can be viewed in its entirety for free on Hulu: http://www.hulu.com/wkrp-in-cincinnati

You have to sit through a few 15 second commercials, but it's free and it's there. Lots and lots more on Hulu, including long gone shows.

---

November 24 2009 at 19:30:04
Name: Mike Bruchas
Topic: WKRP
Comments: It's Thanksgiving and the play by play of newsman Les Nessman of turkeys being delivered to a parking lot is etched into my feeble mind.

Anyone know if this is on YouTube?

Have a Happy Thanksgiving holiday and DON'T be a Turkey!!!



---

November 23 2009 at 20:47:58
Name: Paul Lazzaro
Topic: Cardo's shooting
Comments: Whirled Peas,

Ah yes, 1982. I'm glad to know someone remembers that night. If you have any additional details or recollections regarding this shooting please contact me at: cwrenchhotmail.com. I'm very interested in this story and have some questions. Thank you for for responding and thanks to Tulsa TV Memories for providing the means.




---

November 23 2009 at 13:40:52
Name: Mike Bruchas
Topic: JFK's death
Comments: Sunned, shock, tears - my generation's reaction to it all.

WTTW here (PBS) re-ran the excellent doc - co-produced with the Freedom Foundation several years ago - on a digital sub-channel Sunday. I had tuned in - as a fluke - as Cronkite took off his glasses to announce JFK's death.
I couldn't watch any more. I am about to be 59 in a few weeks - I was in Seventh Grade when it happened. Like 9/11 - it will be in my mind forever...

When this doc first aired a few years back - I bought the companion book and audio CD of all. Read the book but never have played the CD....




---

November 23 2009 at 13:33:19
Name: Mike Bruchas
Topic: JFK's death
Comments: E-mail from Gary Chew (forgive me for re-publishing this - but I thought it so telling of how we all felt...):

"I was dubbing a mail-early PSA featuring the voice of the Postmaster Gen'l of the US, when Bill Miller, who was the DJ on the air, yelled from the control room for me to listen to the bulletin that Forrest Brokaw was about to read on the air."

"The bulletin said only that JFK had been shot. I rushed, then, to the AP machines next to the old AM transmitter and waited to see my first FLASH come across the wire. Unfortunately, I got to see it a couple of minutes later."

"Another interesting thing: my wife was at home was watching As the World Turns on Channel 6 and heard CBS and Cronkite break in. When she heard it, she called Forrest in the newsroom and told him what she'd heard, and he wouldn't put it on the air, until he saw it on the wire, like a good newsman. But she gave him the headzup on it. Very weird day, indeed."

"I read once some Garrison Keillor, saying much the same thing as I. He was at a station in Minneapolis, maybe at the U of Minn. or somewhere, and rushed to the wire to await the horrific news, as well."

"I remember standing in the middle of the record room after that, crying like a baby. The first traumatic event with death in my life. I had not long before, voted for JFK. My first vote ever cast for a president."
...
"Something we'll never forget, I'm thinkin'..."




---

November 22 2009 at 23:09:21
Name: Over in Ranch Acres
Topic: Novemeber, 1963
Comments: My fourth grade class at Riverside School in Muskogee werein our combination lunchroom/auditorium watching a film titled "The Sun"(Oddly, I remember the film being sponsored by Gulf Oil), when the film was stopped and the school's television brought on to the stage and our teacher telling us what was happening. It being a small school the the other classes, at least the fifth and sixth graders, were soon brought in watch the broadcast. I tend to remeember the bradcast being CBS and Walter Cronkite; that may be a reflection of the many times I've seen the Cronkite clips in the years since. In reality, our reception of Channel 6 was sometimes iffy, and more likely than not what I actually saw was the ABC news on Channel 8.

I remember my classmates being rather calm, no rash statements, but lots of questions as to who who be president, what happens now, basic civics things.

And in the next four days our family rarely left the television.





---

November 22 2009 at 21:42:32
Name: Jim Reid
Topic: Where I Was on 11-22-63
Comments: I was in Sister Cantalice's 2nd grade class at St. Mary's school there on 49th st. in Tulsa. Mr. Wickham, the 7th grade teacher and one of the few lay teachers at the time, came into our classroom. He told us that the President, a good catholic man had died and we all should pray for him. Then they let us out of school early and I walked home and turned on the tv, where I stayed for the next 4 days.




---

November 22 2009 at 18:39:21
Name: Mike Bruchas
Topic: JFK
Comments: I do this every year.

It's the anniversary of the death of John Fitzgerald Kennedy today.

11/22/63

Where were YOU?




---

November 21 2009 at 21:27:04
Name: John K. Young
Topic: Re: Tulsa Businesses 1959
Email: johnk662561atyahoodotcom
Comments: Just a quick note to shed a little light on a couple of stores/businesses listed in the list below.

"Kress" was indeed a department store, sometimes referred to as "S & H Kress".

Hale-Halsell Co. I'm not sure what they did in 1959 but they eventually became the parent company of the now defunct "Git-N-Go" convenience stores.

As for "Chandlers"...I remember hearing my mom talk about going there and to Brown-Dunkin. Chandlers was either a shoe store OR a womens clothing store, if memory serves. Either way, she talked about geting shoes at both places, so...

Hope I was able to help a little... :)




---

November 21 2009 at 17:01:26
Name: Whirled Peas
Topic: Cardo's Cadillac Mystery
Comments: March 24, 2004, Paul Lazzaro asked:

"Seeing as there are so many media types here maybe someone can help me out with pinpointing when a news story that occurred in Tulsa happened. Years ago there was a shooting of a drug suspect by an undercover detective in front of Cardo's Cadillac - two doors down from Arnie's Bar on 15th street. This would have most likely happened between 1982-85 and was in the winter months as there was a snowfall that night. I'm interested in knowing the date, name of the deceased and name of the shooter. If there are any on-line accounts of this event I'd appreciate links to the story. Thanks in advance for any and all responses."

Shooting took place Feb. 11, 1982. The victim was Donald Deckard, the shooter was Roger Snodgrass (then a Tulsa Police Corporal). Deckard was fatally shot point-blank in the back of the head while handcuffed outside Cardo's Cadillac. This was Snodgrass' second kill under the Oklahoma Fleeing Felon Law (a third was kicked to death), and would result in the law being overturned for police abuses. Snodgrass was re-assigned to guard drugs in the property room.

Most of the TV stations do keep video archives that far back. KJRH aired video of the body still handcuffed and bleeding out in the snow.




---

November 21 2009 at 16:28:24
Name: Gary Chew
Topic: Bill Moyers: Okie Born
Comments: Mr. Moyers is like a man who's exited a time machine that just brought him from the Sixties. He was a typical Democrat back in the day during LBJ. Due to our canting rightward in the US for so many years, some folks see him now as some sort of whack job. Yeah, he's a whack job all right, just like that screwy Walter Cronkite was. Bill is America's most celebrated liberal Christian.

Good job, Mr. Moyers!




---

November 21 2009 at 10:32:03
Name: Mike Bruchas
Topic: Bill Moyers
Comments: Bill Moyers has announced that he is retiring. He's 75, ya know.

LBJ made him; he's been around that long.

Okies have a love//hate relationship with him, ditto some other Southern states with PBS outlets, "...because he's that East Coast liberal..." - forgetting that, yes, he has a Texas accent.

He has a unique position on PBS and I will miss him.

Here's a "Yankee" New York Times squib on him:




---

November 19 2009 at 18:33:29
Name: Webmaster
Topic: Meet Illustrator Lane Smith
Comments:

Date: Saturday, November 21, 2009
Times: 3-4 pm
Philbrook Members: Free, $10 per guest
Not Yet Member: $15
Room: Patti Johnson Wilson Hall

Philbrook Museum link
---

November 18 2009 at 16:10:08
Name: Steve Clem
Topic: KAKC radio documentary
Email: steve-clem@utulsa.edu
Comments: I am gathering interviews and airchecks for a radio documentary on the legendary KAKC (AM 970), the Tulsa radio station that a couple of generations of Tulsans grew up listening to.

I am producing it here at KWGS-FM, Tulsa Public Radio 89.5.

I am interviewing former KAKC employees (like Scooter Segraves), and looking for people to share their memories of how they interacted with the station and the impact that it had on their lives.

You can reach me at my KWGS address, steve-clem@utulsa.edu.

I believe that a detailed history and walk-down-memory-lane of this great radio station is long overdue.

Steve




---

November 18 2009 at 15:41:50
Name: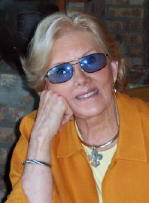 Louise Bland
Topic: Where are you?
Email: lbland@TX.RR.Com
Comments: Hey, Mike Miller, where are you? I'm trying to locate a few people in Tulsa. You know what? I don't think women should change their name when they re-marry. Hard as heck to find them if you haven't kept up. Anyway, just know whereever you are, I miss you.

Formally in broadcasting.
Louise Bland




---

November 15 2009 at 20:41:02
Name: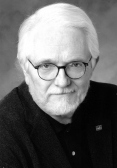 Gary Chew
Topic: Don't Know from Dubya
Email: Northeast of Eden
Comments: In lamenting the recent passing of TU's venerable Ben Henneke, some one on this groupie blog mentioned a former US president whose middle initial is "dubya."

Funny how people have never said: Ronald Wilson Reagan.







---

November 15 2009 at 18:09:08
Name: Phillip Sumner
Topic: Thanks
Email: phil@sumnerphoto.net
Comments: Thanks to everyone for the comments on my Rumble Fish photos. I am working on some similar projects in the future, including some "then and now" posts using photos from the Beryl Ford collection. This is the sort of thing that I find so interesting, and I am glad many of you do too!




---

November 15 2009 at 15:06:38
Name: Mike Bruchas
Topic: Ben Henneke passes at age 95
Comments: God Bless your soul, Ben Henneke...you will always be "MR. TU" to so many of us.

I never took a class with him, but so many friends did.

I knew him from the Speech Office and knew that he would talk with anyone. So gracious and funny.

A good leader of TU, but the school and students mattered more. Founder of KWGS, too.

He IS a Tulsa Icon...




---

November 15 2009 at 13:29:42
Name: Scott Linder
Topic: 1959 Tribune ads
Comments: Mike Trout, I enjoyed your '59 Tribune list of merchants nodding to American Airlines. My father, Hiram Linder, was the manager and designer for Tulsa Canvas Products for many years and did a great deal of work for American Airlines. After the business closed due to the death of owner George Blake, Dad took most of the clients with him to Eagle Tent and Awning, which later became Eagle Fabco.

Seeing the business in your post brought back memories of going to the shop with Dad as a kid, and a memorable visit to the American facility one Saturday afternoon.




---

November 15 2009 at 12:13:23
Name: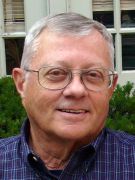 Mike Miller
Topic: Ben Henneke
Comments: I was fortunate enough to have taken an Interpretation course from Ben Henneke while a radio/TV major at the University of Tulsa 1956-60.

Many things I learned from him proved extremely valuable throughout my 25-year career in broadcast news. I remember how Ben taught us to avoid clichés, "like the plague." He also tried, (with varying degrees of success) to rid us of our Oklahoma twang and how to correctly pronounce "W" for example, as in KWGS. W should be pronounced, double U, and not "Dubya" like the middle initial of a former president's name.

A good example of Ben's "interpretation" came using an Abe Lincoln quote: A Government of the people, by the people and for the people, shall not perish from the earth. Ninety-nine percent of people would place the emphasis on the words "of" "by" and "for" the people. According to Ben, Lincoln's meaning became very clear if, instead, we emphasized the word "people." Government of the PEOPLE, by the PEOPLE, and for the PEOPLE, shall not perish from the earth.

Thank you for the things you taught us Ben Henneke. May you rest in peace.




---

November 14 2009 at 23:06:57
Name: Over in Ranch Acres
Topic: Ben Henneke
Comments: Ben Henneke passed away last night at the age of 95. A memorial to his life can be found on the University of Tulsa web page.

A memorial service is planned for Friday, November 20th, 10:00 a.m. at Sharp Chapel on the TU campus.




---

November 14 2009 at 23:05:03
Name: Michael D. Trout
Topic: Tulsa businesses in 1959
Email: On board a Convair CV-990 to DAL
Comments: Cleaning out boxes of junk, I discovered a yellowed copy of a special section of the Tulsa Tribune, Wednesday 17 June 1959. Called the "American Airlines Section," this is a celebration of the newly-opened AA Maintenance and Engineering Center. The three-tier headline reads: "AA'S JET CENTER RITES NEAR: Gigantic $20 Million Plant to Put Tulsa Before Eyes of U.S.: Impressive Dedication Ceremonies Scheduled on Thursday Afternoon; Public, Employe [sic] Events to Follow." I'm sure my dad, who worked at the center until 1980, saved this. I was only seven at the time.

There are many business-friendly articles included, such as "Jet Engine Overhauling Already Started at Center" and "Jet Service Starts Here on Sunday." There are photos of the center, of legendary AA president C.R. Smith and other execs, and of various AA equipment. If you're an airplane nut, go all the way to the end of this article for something unusual.

As in most such newspaper supplements, there are many congratulatory ads from businesses, and here?s the list (omitting those businesses not from Oklahoma). These ranged in size from a full page (Manhattan Construction) to a 2-inch single column (Tulsa Gasket). An interesting exercise would be to see how many of these still exist. And note how many were located downtown:

Dickason Goodman, 1001 E. First St. and Utica Square
S.G. Holmes & Sons [men's clothing], 3736 E. Admiral Pl., Northland, and Utica Square
Premium Laundry and Dry Cleaning Co., 1536 E. Sixth, 31st & Sheridan, Brook Plaza, and Broken Arrow
First National Bank and Trust Company, Fifth and Boston
Manhattan Construction Company [they built the center], Muskogee, Tulsa, Oklahoma City
Palace Office Supply, 116 East 5th St.
Clarke's Good Clothes, 317 S. Main
Brown-Dunkin, 4th and Main




Gray's Jewelers, 412 South Main
Dick Bardon's [jewelry, clothing, sporting goods], 109-111 S. Main
T.G. & Y.
Zale?s, 402 S. Main
Krisman Industrial Supply Co. [two ads!], 308 East 4th Street
Gates Hardware & Supply Co., Brady and Elgin Streets
National Bank of Tulsa
Streets [clothing], Fifth and Main
Allied Bearings Supply Company, Inc., 824 South Boulder
Colonial Furniture Company, 1724-1726 South Harvard
Farmers and Merchants State Bank, Harvard at 13th
Public Service Company of Oklahoma
Engineering Supply Company, 1124 East Fourth St.
Eastulsa Office Supply Co. [designed center offices], 2303 East Admiral Boulevard
Sloan?s Jewelers, 20 East Fourth
Natkin & Company of Oklahoma Mechanical Contractors [HVAC for the center], 1025 East Second Street
John G. Burke & Co. [O rings and valves], Box 1652
Tulsa Canvas Products [awnings], 1217 East Fourth
Tulsa Gasket Manufacturing Co., 3910 E. Pine
Sipes, Admiral at Memorial (in Eastgate), 27th at Harvard (in Harvard Village), 15th at Quaker
Palmer Supply Co. [HVAC], 317 S. Trenton
King Metal Products, Inc. [storage racks for the center], Box 8265
Tommy's Villa Venice Restaurant, 6625 South Lewis
Lauhon's [?], 626 S. Main, 3708 S. Peoria
Moulder-Oldham Co. [janitor supplies], 216 N. Denver
Hale-Halsell Co. [canned foods manufacturer?], Tulsa, McAlester, Durant
Oklahoma Industrial Distributors Assn.
Kimball Chemical Co., 9300 Sand Spring Road
Fields of Tulsa [?], downtown and Utica Square
Moskowitz Furniture Co., 117-119 So. Main
Burton-Rodgers, Inc. [technical training devices], 8106 East Admiral Pl.
Fourth National Bank, 4th and Boulder
Turco Products Inc. [jet engine cleaning?], P.O. Box 4694
Kress [department store?], 218 S. Main
Murphy Electric Co. [rewinding armatures and coils]
Alexander & Alexander [insurance], 205 Enterprise Bldg.
Reeder Mfg. Enterprises [tooling, grinding], 2414 North Lewis
Sears, Roebuck and Co., 21st and Yale,
Chandler?s [shoes?], 417 S. Main St. and Utica Square
Froug's, 316 South Main, Admiral & Memorial, 36th N. & Hartford
Wickland Manufacturing [aircraft flush toilets; may not be an Oklahoma firm]
Engler Photo Supply, 1643 South Boston
Sinclair Refining Company [New York City, but we know where the real power was]
Modern Manufacturing Machine Shops, 1535 East Marshall
Atlas Instrument Co., 8902 E. 11th
Multi-Color Process Co. [aircraft decals and nameplates]
Trimble Mfg. Co. [welding, metal manufacturing], 5341 East Independence
Glencliff Dairy Products (Oklahoma?s finest)
U.S. Enameling Sign Co., 3500 S. Garnet Road
Industrial Equipment Co., 520 South Peoria
Economy Lumber, 528 East 4th
Oklahoma Oxygen Co., 2750 Sand Springs Rd.
Patterson Steel Company, 801 N. Xanthus
Steven?s Asbestos Products Company, 513 S. Trenton
Precision Products Incorporated [small gears and stampings; may not be an Oklahoma firm]
Fikes Foodliner and Appliances, 51st and South Lewis
Coston-Frankfurt-Short [architects and engineers; may not be an Oklahoma firm]
Wright Wallpaper Company, 20 East 11th. Street
Flint Steel Corporation
Oklahoma Natural Gas Company
Vandevers, downtown and Utica Square

For airplane nuts only: One somewhat amusing item in the supplement is an artist's concept of a "Convair 600" jetliner, of which AA had 25 on order. This is not quite correct; what AA ordered was a bigger, faster version of the 600 that was later named the CV-990 Coronado.

The not-yet-built 600 (which had already gone through the names Skylark and Golden Arrow) was first ordered by Howard Hughes, who wanted a jetliner for TWA, smaller but faster than the Boeing 707.

The "600" name came from the plane's speed in miles per hour. Unfortunately, the 600's design and production was badly delayed (during which time it was renamed yet again, to CV-880, for its speed in feet per second). The CV-880's disappointing speed was only slightly more than the 707's, and by the time it was available the 707 and DC-8 had already gobbled up most of the jetliner business. Nobody wanted a smaller, more expensive plane, even if it was a bit faster.

To salvage the project, Convair did a major redesign of the CV-880, adding seats and increasing speed, resulting in the CV-990 Coronado. But again the new plane suffered crippling delays, expensive cost overruns, and ended up with only a slight boost in speed.

AA was very disappointed with the Coronado, which was expensive to buy, expensive to operate, and offered little improvement in schedules. AA unloaded them after just a few years; it was one of the few bad equipment choices AA made. The losses incurred by the CV-880 and CV-990 nearly bankrupted Convair and forced them out of the airliner business.




---

November 14 2009 at 16:59:22
Name: Webmaster
Topic: Previous GroupBlog link
Comments: Archived GroupBlog 303.



---



Back to Tulsa TV Memories main page