Larry Nunley, who is now Tulsa Zoo Director, was one of the more popular keepers appearing on the show. He remembers some spectacular moments: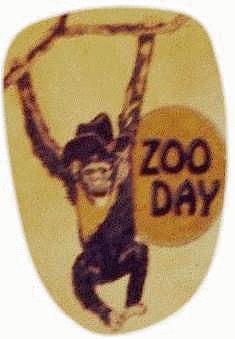 "Buddy, the male chimp, went 'ape' just before we went on the air. Not only did he tear up the adjacent newsroom, but he also beat me up. We never made it on the air. When I rushed him back to Dave Zucconi's station wagon, Buddy settled down, we hugged and made up (thank goodness!).
"On one trip to the show, a six-foot-long alligator climbed out the back end of a Docent's station wagon while we were stopped at a filling station. He almost made it to the highway before I caught him. On our return trip after the show, a radiator hose broke causing us to make an unscheduled pit stop. The alligator, which I had been sitting on in the back of the vehicle, climbed out of the rear window while I was tending to the radiator problem.
"We once had to prevent a small child from eating pygmy goat 'pellets' that the animal had decided to deposit on live television."

Copyright © 2002, Tulsa Zoo Friends, Inc. All rights reserved




Visit the Tulsa Zoo on the internet:
www.TulsaZoo.org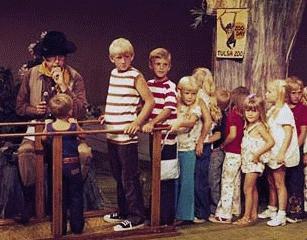 (Photo courtesy of Mike Bruchas)