(from GB 342, 8/20/2014)

Hello. I am a dance historian and NYU professor researching televised teen dance programs of the 1950s and 1960s.

I am particularly interested in Tulsa's "Dance Party" and would be interested in hearing from anyone affiliated with the program — dancers on the shows or any "behind the scenes" people such as directors. cameramen, and production assistants.

I'm also interested in hearing from any African Americans who may have danced on the shows and getting their perspective. I welcome any reminiscences, memories, or anecdotes.

You may also respond to me privately at: jmm2@nyu.edu.

Thanks very much.

Julie Malnig
---
(from GB 269) Richard Forney said:

I'm a native Tulsan and love this site. Much to my utter surprise..I am "featured" as a dancer on the Dance Party photo along with my girlfriend (red hair).Think this was in '68 or the 8th grade. I am the one with sport coat probably dancing the bugaloo that I just learned at Pink Barn.

The Pink Barn and other Tulsa dance schools

Million in one shot that this particular photo was selected. Anyway, hello to all my family and friends. Too bad there isn't a photo of me when I was on Big Bill.




Film clip of "Dance Party" from "Fantastic Tulsa Films-Volume 2"


(from Guestbook 1) Dee Lundy said:
How about Dance Party on KOTV Saturday afternoons with the Pepsi Dancers in their white gogo books dancing on pedestals?
And who can forget dance lessons at the Pink Barn or Skilly's? Or Boot's Drive In at 17th & Sheridan; Miller's Drive In on Admiral?

(from Guestbook 5) Rex Brown said:
I'm surprised you have no mention of Dance Party!?!
A Saturday morning American Bandstand-wannabe sponsored by Pepsi. It was on KOTV and, I believe, it was hosted by Clayton Vaughn? (actually, Clayton stuck with the news department...webmaster) They had this great logo of a chick doing the go-go salute. Far out, man.
(from Guestbook 45) Terry N. Burcham said:
Anybody remember the Rogues V Band featuring I.J. Ganem and Randy Ess.... I used to play the bass in that group... What a great time at all the Pepsi dances and experiences of playing on Dance Party.... The Battle of the Bands at Oertle's parking lot... What a wonderful time in our highschool years .. 64-68...

My brother Alan was the bass player in "Randy Ess and the Invisible Band" in the late 70s/early 80s...and Randy's band, "Tulsa" more recently. Left is a still of Randy with the Rogues V.

The "Rogues V" also featured Jamie Oldaker (Essence, Eric Clapton, the Tractors).


(from Guestbook 67) Bard Coats said:
I played Bass Guitar in the Rogues V with Randy Ess, I.J. Ganem & Jamie Oldaker. Terry Burcham's comments about the band are accurate. I was very fortunate to know and play with these guys. They're all still full-time musicians and I'll treasure the work we did in the mid-60's.


(from Guestbook 102) Rodney Lay said:
Great Page! Just wanted to let you know that my band and I worked the "Dance Party" on KOTV for about a year back in the mid-60's. The host then was Mike Flynn. We used to play a lot of "sock-hops" for KAKC at the Cimarron Ballroom, Cains Ballroom and the Continental Arena. It was at those hops I met (Leon) Russell Bridges, Johnny (J.J.) Cale, David Gates (Bread), Gary Busey and Gailard Sartain. Back in the 60's, KAKC also hosted an appreciation night at Oertles Shopping Center parking lot using our band. The police reported that 110,000 people attended. It is still the record for a concert held in Tulsa, as far as I know. Those were great times and I'm proud to be a part of Tulsa's entertainment history.
Rodney Lay (Rodney and the Blazers)


(from Guestbook 104) Jimmy Mosby said:
May 1966 I played Dance Party, THE Band was Roger Wayne and the Clique. We were a three-piece rock and roll band. I was still in high school. Playing Dance party was a gas...


(from Guestbook 114) Becky Hobbs said:
I played DANCE PARTY several times back in the mid-60's with my all-girl band, FOUR FACES OF EVE from Bartlesville. Lee Bayley was the host and we had big fun! I'm still rockin' after all these years!
Today, Becky is a very successful songwriter and performer. You can read more about her at her web site: http://www.beckyhobbs.com.

(from Guestbook 23) Lee Bayley said:

I was unaware of the "(Tulsa TV) Memories" location and am happy to restore a link to the city.

Needless to say, after doing morning drive for KAKC during the late 60s and doing "Pepsi's Dance Party" at the same time, Tulsa is one my fondest memories. I was recently interviewed (at Channel 8 in Dallas) for the upcoming KOTV 50th program and was asked if I missed the city. Let it be known...I miss the city and I miss the people. I am still indebted to Dick Schmitz for hiring me at KAKC and Steve Hope for lining me up with Pepsi. I left Tulsa in '71 for Los Angeles where I ran a company programming 300+ radio stations, then ran a company for the Disneys in Dallas, then formed my own company to consult radio stations nationwide and am still doing that. In Tulsa I helped put K107 on the air, put Magic99 on the air, and worked with KRMG when they returned to #1.

In addition to programming radio stations I do limited voice work...if you call the city of Dallas chances are it will be me talking to you if put on hold...or Nations Bank..and others. It would be nice to hear from any of you who were part of the great years in Tulsa. (lee.radio@verizon.net)


(from Guestbook 23) Lowell Burch said:
I like Hanson, too, but it was really good to see Lee Bayley's letter and picture. I was a teen when the show was on and all the local bands and kids went down to be on it. The production value was really decent for a local show.


Mike Flynn also hosted Dance Party.

We learned in Guestbook 57 that Robert W. Walker of KAKC was host of Dance Party in 1968.

(color pictures courtesy of KOTV's Art Director Adam Trickey and Web Site Producer Steve Warren)

(from email, 6/14/2000) Lee Woodward said:
Many people who come to this site seem to have fond memories of our old friend and TV Director Supreme...Ralph Bardgett. I am attaching a photo of him and myself on the set of "Dance Party." Ralph was cooler than a cameraman we had named "Cool Breeze" (Lawrence Leathers). Ralph could direct anything and did. He was of course underpaid like the rest of us.
To just get off on a side-bar, I have read some entries about how KOTV couldn't afford this and that. Let me tell you this: if KOTV were making the money now that was coming in back then, they would be featured in the Wall Street Journal. The entire Corinthian chain was bought with the proceeds from KOTV. All the money was going to New York. A lot of it to pay for the "Air Heads" who were thinking up new ways to kill local Tulsa TV. Don't ever forget, loyal subjects, it was they that wanted Lionel dead. And they succeeded! (KOTV is now owned by Griffin Communications...Webmaster)
Back to the the picture, Ralph and I are checking the mail from some giveaway on Dance Party! I'll send some of my co-hosts later.

From the early 1960s: Edie Washburn, Lee Woodward and contest winners. Courtesy of Lee.
(from Guestbook 51) Bill Van Burkleo said:
I remember KOTV Dance Party. I think that I was the first "Favorite football player". I still have the trophy they gave me. My sister Connie used to dance on that show and then went to Dick Clark's dance party and danced there some. Those days got me interested in television and while playing professional football in Canada I produced and directed TV in Canada. I then came back to Tulsa and was one of Tulsa Cable Television's first employees as their sports and special events director. Probably would still be in Television but went back to school and now practice Emergency Medicine.


(from Guestbook 51) Lee Woodward said:
Good to hear from Bill Van Burkleo. He is one of a few "Dance Party" attendees I remember from my period of hosting that show. I'm glad you were smart enough to get into medicine, Bill!


(from Guestbook 163) Barton Webster said:
Was on KOTV Dance Party a lot, did some modeling for Clarke's on it late 50's, early 60's. Hello to Tom Shepard, Gailard, and all old friends from those times.


(from Guestbook 31) Noel Confer said:
There have been mentions of the dance show on KOTV. The first host was Chris Alexander, aka Chris Lane. I'm in touch with him in L.A. He's still in the biz. The KTUL "Dance Party" was hosted by Buddy Hamilton, now known as Hank Hamilton in L.A. where he was a big time ad man, producing and writing TV spots. The KAKC D.J, Bill Walker, is still producer in L.A. I worked for him on one show when I first went back to Calif.


(from Guestbook 122) Don Norton said:
Jack Alexander, a KOTV announcer in the l950s, died in Texas late last year, according to his son. Incidentally, Jack joined the staff before Chris Lane Alexander came on the scene, so that's why Chris became "Chris Lane" on the air.


(from Guestbook 40) Jeannie Moore Crabtree said:
Hello, I danced on Party Line with Chris. Every Saturday afternoon my mother & grandmother would take my sister & I with some of our friends. When it went off the air, they had a dance at Cain's Ballroom. They called a teen rock & roll singer every week. I got to talk to Tommy Sands.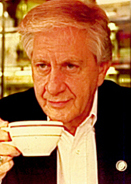 (from Guestbook 32) Chris Lane said:

Hi everyone! What a pleasure it is for me to perhaps be able to contact old friends and colleagues. I first worked at KOTV and from there was asked to join KAKC as a DJ.... became program director there, and from that, became national program director for Lester Kamin, who owned KAKC, KIOA, Des Moines, and KATR, Corpus Christi. From there a career of broadcasting, telecasting, and film work. I retired circa 1996. My wife, Lorna, is an ESL teacher at the high school level. I look forward to hearing from you.

In answer to Guestbook 31, Noel Confer, wishing to have more names of the first top 40 station in Tulsa, KAKC:

Other folks were: DJ Bud Curry, Frank Lawrence, who was sales and on the air, Don Hughes, news, and from Altus, Oklahoma, Roy Cordell, sales manager. The last I heard of Roy, he was in Bend, Oregon. Kelly (and I cannot remember the first name because we referred to him on air only as KELLY -- shame on me) who later owned radio stations in 2 or 3 Oklahoma markets. Bill Alred, of sales, and Bob Hoth, who was General Manager after John Pace left. We also as a promotion backed Anita Bryant for the Miss Tulsa contest. She won that and we sent two busloads of listeners to Oklahoma City for the Miss Oklahoma contest, which she won. She later, of course, ran for Miss America and was assisted by Don Cherry's (the recording artist) wife, who was a former Miss America. She was a runner-up, and her career went from there.
2/14/2000: Sadly, we received word from Noel Confer that Chris passed away today. Chris' wife, Lorna (lorna7@socal.rr.com), would love to hear any anecdotes you have about Chris' life and career.
Here is the Chris Lane Memory Book (on this site) with comments about Chris from old friends.

8/6/2006: And now, here is Lorna's own site with all the Memory Book material and more.




It's time to take a breather from all this dancing and get a
little more practical...and what could be more practical
than the Original Popeil Veg-O-Matic?
It slices, dices and makes whole, zesty Julienne fries
in a jiffy! (or was that the Kitchen Magician?)