Tulsa TV Memories GroupBlog 337

TTM main | What's new on TTM? | GB Archive


January 10 2013 at 10:26:33
Name: Chuck Fullhart
Topic: Louise O'Brien
Email: SteampoweredAOLat theedgeoftheearth.com
Comments: To Mike Miller and Jim Ruddle:
Your mention of Louise O'Brien was interesting.
Louise is a distant cousin of mine, and when she appeared on TV in the early 50s and through the 60s, it was always proudly pointed out to me that she was a member of the family--a cousin--but no one at the time was really sure of the exact relationship. I guess family is family.
I do remember her early appearances on "6", and later in the early sixties on national TV.
The last entry on the IMDB for her shows her as a production assistant on American Idol in '02.
Thanks for adding some items to the memory bank.


---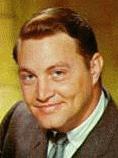 January 10 2013 at 08:17:10
Name: Jim Ruddle
Topic: John Hillis/Patti Page
Comments: John, I guess Patti warmed to the name as success grew. Besides, think how lucky she was: She might have been "Patti Glencliff."

---

January 09 2013 at 23:14:34
Name: Erick
Topic: Bill Howard
Comments: For OKC TV folks:

Bill Howard, best know for puppeting "Pokey" on KOCO's Ho Ho the Clown, has died of cancer.

---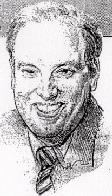 January 09 2013 at 21:31:01
Name: John Hillis
Topic: The Singin' Rage
Comments: The Billboard obit for Patti Page says "Tennessee Waltz" was the first pop tune to cross over to country; but the songwriter credit goes to Pee Wee King and Redd Stewart, who first cut it on disc a few years before Patti made it a giant hit.

Interesting to read the story of the overdubbing on "Confess" and realize it was done before tape came into use, so all the overdubs must have been on discs. Syncing everything up had to be a technical challenge in those days where most records were recorded with orchestra and singer and one bum note from anybody would mean another take on a new disc.

I'm not sure if her reaction to the nickname was as negative as Mel Torme's to "The Velvet Fog", but I recall reading somewhere that she didn't care for it.

---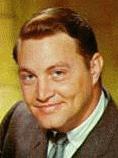 January 06 2013 at 21:53:51
Name: Jim Ruddle
Topic: Louise O'Brien
Comments: Mike, you reminded me of a couple of things. One is the lovely Louise O'Brien, whom you mentioned.

At one point in the early fifties, we had a small cast that performed for various groups and functions. There were five of us, as I recall, a guy named Louie Ford, two other people--a male and a female--Louise and me. We had one running gig at Southern Hills where we were supposedly floatin' down the Mississippi, singing all the way. It ran for several weeks, starting up river and traveling musically down all the way to New Orleans, with appropriate songs hanging on that peg. Great fun and we did get paid. Louise was a real trouper, in no sense a glamour girl personality, even though she was gorgeous.

A few other engagements occurred, although the cast of characters was fluid.

Pleasant things to remember.

---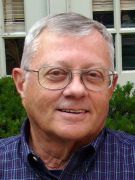 January 04 2013 at 16:30:34
Name: Mike Miller
Topic: Hey Rube performers
Comments: Some of the names I recall from the Hey Rube shows included my dad's partner, Ford Jarrell, who later ran a dance studio on North Lewis. Lew Miller was emcee and produced the shows; he and Ford did stand up comedy (which included some slightly blue jokes.) Ford Jarrell was a comedian who also played strange musical instruments. Logan Wait had a magic act, and Louise O'Brien was a singer who later became a Miss Oklahoma and Miss America runner up in 1951.

I believe Shug Meade was also an entertainer on some of those army shows.


---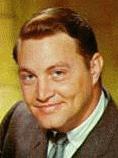 January 04 2013 at 16:11:32
Name: Jim Ruddle
Topic: "Hey, Rube!" shows/Skilly's School of Ballroom Dancing
Comments: I remember hearing and reading about the "Hey, Rube!" shows, mainly because the name came from an old carnival shout that warned the members of the crew that there was trouble afoot.

I knew several of the older vaudeville and minstrel show performers, but sadly I can't recall many of their names. They all had day jobs doing other things, but occasionally got on stage for some event or other.

One guy who was a permanent ornament for Tulsa nightclubbers was the comedian Shug Meade who introduced many of us to blue humor in public.

Oh, and the other dance studio of note was Skilly's.

Larry Bettis' wife, Suzanne, ran a ballet school and one of her tiny charges later became a Broadway star of the second order, Susan Watson.

---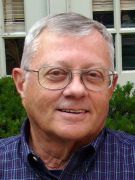 January 04 2013 at 16:03:42
Name: Mike Miller
Topic: Lew Miller
Comments: Jim Ruddle: Not many contributors to this incredible site remember the string of dance studios on 15th Street west of Peoria. I don't think we've met but I''m always impressed when someone recalls those days long gone.

Lew Miller, Sam Avey and Glenn Condon formed the "Hey Rube" shows during WW II. Both Avey and Condon were pioneers in early Tulsa sports, entertainment and radio broadcast history.

In addition to the dance studio, my dad was a theatrical booking agent.

---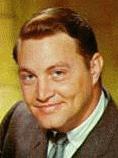 January 04 2013 at 13:27:45
Name: Jim Ruddle
Topic: Patti Page/Lew Miller
Comments: Tulsans were surprised and proud back in 1947 (if memory serves--and sometimes it does) when one of our local talents, Patti Page, made the airwaves with "Confess." That was just the beginning. She outsold many others who have been enshrined by various media bow-wows and was never given full credit for her talent and style. Of course, the sea change in music in the late fifties and thereafter kept her from the sanctification that occurred for many lesser performers.

As for Mike Miller: We've never met (unless that memory I mentioned has failed again) but Lew Miller's Dance Studio was a solid fixture in town and many of the kids I went to school with took lessons there. The Central Daze always had lots of dancing numbers which, no doubt, often grew from your dad's studio. I can't even do a time step.

---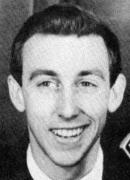 January 03 2013 at 11:30:24
Name: Frank Morrow
Topic: Patti Page
Comments: Clara Ann got her start with a 15-minute show on KTUL. The sponsor of her program, Page Milk, had her name announced as Patti Page. Clara Ann was coached by a talented KTUL engineer and musician--Charlie Lawton.
---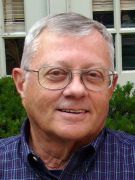 January 02 2013 at 19:43:53
Name: Mike Miller
Topic: Patti Page
Comments: During World War II, my father, Lew Miller, produced entertainment shows for our troops, called "Hey Rube."

Those shows at various military bases throughout Oklahoma and adjoining states, included Joe Linde's band, a line of girls (dancers), a magician, comedy acts and a singer.

Among those who performed was a very young Patti Page who earned $5.00 a performance! I did some walk on gags on those shows so I probably worked with Patti but was too young to remember.

---

January 02 2013 at 18:02:50
Name: Mike Bruchas
Topic: Patti Page passes
Comments: Here is a link to her obit in Billboard but I will always think of her as a pop music singer - not country.

KTUL RADIO gave her start and Page Dairy sponsored a show that she performed on.

---

January 02 2013 at 12:16:15
Name: David Batterson
Topic: Patti Page - RIP
Email: dwbatterson(at)gmail(dot)com
Comments: Page, real name Clara Ann Fowler, died Monday night at the age of 85 according to staffers at the Seacrest Village nursing home in Encinitas, CA (north of San Diego).
What a talent and a class act.

---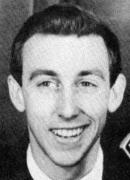 December 30 2012 at 18:13:32
Name: Frank Morrow
Topic: Xmas
Comments: One of the drawbacks of being a radio announcer was having to work during the holidays. It was bad enough that no one else was in the building unless you were working with an engineer who handled the board.

Making the experience more poignant was having to read all those thirty-second Christmas "commercials" for the various businesses. They were without commercial content. ("Brown-Duncan wishes you a very merry Christmas and hopes you will have a wonderful New Year.") The station made good money from these advertisers, but it wasn't always pleasant to read them.

New Years Eve also was really a struggle, hearing all those celebrations from Times Square, etc. However, there occasionally would be an older, married announcer who would kindly take all or a part of my shift so that I could go to a party.

It's important to point out that in all my years in radio I was treated very well by all but one of the older announcers, even though I was only a kid of 18 and early 20s and had limited experience at first.

---

December 29 2012 at 20:12:54
Name: David Batterson
Topic: New song and video
Email: dwbatterson@gmail(dot)com
Comments: Former Tulsa deejay Mark Giles and I came up with a new song. And Mark's friend created the music video. It's called "I Got To Go Poop" but don't worry, it's G-rated!

https://vimeo.com/56482645

---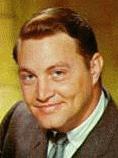 December 24 2012 at 09:58:12
Name: Jim Ruddle
Topic: Merry Christmas
Comments: Merry Christmas to all who linger here. The older element is thinning out, but the newer ones will soon realize that there's much to be gained from maintaining connections with those who shared the same turf in Tulsa.

Again, enjoy!

---

December 20 2012 at 20:35:46
Name: Mike Bruchas
Topic: 12-21-2012
Comments: IF the world does not end on Friday - I will be 62 and Ed "Moe" Morris - whom I spoke with today - is 68.

It would have been Bob Hower's birthday, too....

In the next day or so - it would have been Don Lundy's 66th - I think.

Funny how so many guys that I worked in TV with in Tulsa and other markets had "Christmas week birthdays"...

I'll never forget them - all....

---

December 16 2012 at 20:17:58
Name: Wesley Horton
Topic: The Rubiot
Email: okc_rn at yahoo dot com
Comments: Regarding Terry Shonkwiler, and David Worrell's queition about the infamous, "An Evening at the Rubiot."

It seems that Sonny Gray is on the staff of the music department at TU. I sent him an email a while back asking if any copies of this still exist or are available. I have received NO response.

I have noticed that Sonny Gray still appears and performs on occasion here in Tulsa and the surrounding area. I have not been able to find a convenient place where his scheduling are listed.

I would certainly think SOMEONE has a copy that they are not planning their retirement account on. . it is just a matter of finding one . . .and I have been looking for a while.

I noticed when looking at the label for the album, it was recorded in mono sadly.

I guess we will all keep looking and hopefully one day someone will find it!

---

December 12 2012 at 06:42:22
Name: David Bagsby
Topic: 12-12-12
Comments: Here is my Citizen Kane...the longest 24 seconds of your life:



---

December 12 2012 at 00:43:53
Name: David Worrell
Topic: The Rubiot
Email: david dot j dot worrell at gmail
Comments: I would also be very interested in hearing that album "An Evening at the Rubiot". I see a few used copies of the vinyl out on the internet going for $200 or so (one is on eBay). I have no turntable so I'll have to pass.

I never went out to that club, but my ex-mother-in-law used to tell me about the place - apparently they went there all the time and knew Sonny and Susan, because she was married to a guy named "Gordon" who was heavily into jazz and for a time was the announcer at the summer jazz concerts they used to have in Skelly Stadium.

So I've always wanted to somehow get an earful of that scene...
This program for the 1983 Starlight Jazz Concert shows "Gordon" to be Gordon Bierer.

As it happens, I do have a copy. I'll see what I can do about getting it into MP3 format..
---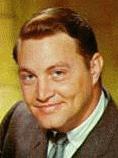 December 09 2012 at 17:37:41
Name: Jim Ruddle
Topic: Pearl
Comments: My father had been listening on the car radio, parked in the driveway. My mother and one of my two brothers were at home, as well. It was a normal, quiet Sunday.

Suddenly, my father rushed into the house saying :The Japs have bombed Pearl Harbor."

I had heard the name, but knew nothing about it. I was nine at the time.

My mother winced as my father said, "This means we're at war." She was thinking of my older brother who was fourteen, but who might--and eventually did--get called into service before it was all over.

Years later, on board a ship in drydock at Pearl, looking across the harbor at the Arizona memorial where all ships and shore installations take their cue for the daily raising and lowering of the flag, I remembered that day, and the changes in wrought in the lives of my family and all the others.

---

December 07 2012 at 18:57:22
Name: Mike Bruchas
Topic: December 7th, 1941
Comments: Before my time - but what of you from that age - still have a memory of Pearl Harbor Day?

A former girlfriend - born in Bulgaria but a naturalized citizen - is off for a month in Hawaii. Her daughter was a US Park Service Ranger at the time of 9/11 back then. She now lives there.

Both have said - it seems like younger generations - unless a "service related family" - have kind of gotten out of step in even thinking about Dec. 7th - it might as well have been a Civil War battle....

---

December 04 2012 at 21:44:25
Name: D Williams
Topic: Bob Hower
Email: jonahpro at hotmail dot com
Comments: Guess I'm a little late on this but I live in Kansas City now and I just heard about Bob Hower's passing.
I left Tulsa in 1987 but I grew up listening to and watching Bob Hower. Then in my 20s while I was performing at the City Club on 31st around the mid-70's I wrote this song called the Oklahoma Brown Baggin' Blues, cause the clubs were all getting busted almost nightly it seemed for serving drinks open-bottle.
Not long after, Bob Hower and his crew showed up at the door and wanted to film that song for a segment on 'Bob Hower's Tulsa'. Very professional man. First time I met him in person but he made everyone feel comfortable.
Guess he will always hold a spot in just about any subset of Tulsa memories. RIP Bob.

---

November 27 2012 at 17:31:10
Name: Mike Bruchas
Topic: 2" tape
Comments: As previously noted - for years I had an ABC News Archives 2" on the Watergate Hearings (I think) as my door stop at Atlantic Video.

Somebody later boosted it.
ABC had forgotten about it - we were doing 1" and BetaSP dubs of it and much more for the National Archives...

---

November 26 2012 at 18:25:12
Name: Terry Shonkwiler
Topic: Albums
Email: terry@shonkwilerpartners.com
Comments: Does anyone have a copy of Sonny and Susan Gray's album:
An Evening at the Rubaiyat? (spelled "Rubiot" differing from Omar Khayyam's poem)

The Rubaiyat was a supper club off Riverside Drive and 81st (?)
in the mid 1960's.

Anyone remember?

Terry Shonkwiler
Las Vegas, NV

---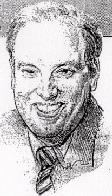 November 24 2012 at 19:16:50
Name: John Hillis
Topic: Wire Recorder
Comments: I vastly enjoyed Mr. Ruddle's explanation of the wire recorder, and not just because it used an explanation of measurement based on the size of a 100-foot reel of 16 mm film.

Also on the subject of abandoned technologies, I had occasion recently to hear that a decorator out West was looking for the shipment cases used with two-inch videotape (the big teal-colored ones), as a home accent. Not interested in the tape, mind you, just the boxes that we used to pick up at the bus depot from the next station on the Mike Douglas Show bicycle route.

Presumably, they've found some way to remove the thousands of labels that were slapped one over the other on the sides, or maybe they just add to the decor cachet of the things.
---

November 23 2012 at 12:10:55
Name: Mike Bruchas
Topic: Nov. 22, 1963
Comments: JFK was slain in Dallas.

CBS and most documentaries haul out the Walter Cronkite scene of him pronouncing JFK dead on air...

---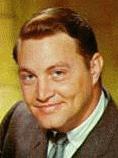 November 23 2012 at 09:05:28
Name: Jim Ruddle
Topic: Wire recorder Football
Comments: Writing about how the wire is fixed in the recorder:

The word is "led" of course. Like the "Moving Finger" of Omar's poem, once you've sent an entry,

"..nor all your Piety nor Wit,
Shall lure it back to cancel half a line,
Nor all your tears wash out a word of it."

---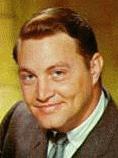 November 23 2012 at 08:56:27
Name: Jim Ruddle
Topic: Football Fun
Comments: Frank Morrow's lament about high school football and radio brought back bitter memories.

In the fall of 1948, Ted Machler and I were tasked with hauling back to Central High School a slice of the color of a game between the Braves and some other worthy group of athletes. How we were to do this is a watershed in the alteration of technology and its effects on broadcasting.

We were to accomplish our chore not with a tape recorder--which the school did not yet own--but with a WIRE RECORDER, a device from hell, personally engineered by the Devil himself.

In case you never dealt with one of these malignant inventions, imagine a 1950's model transistor radio, relatively small compared with older tube portables, but a handful, nonetheless.

Now, picture a reel of hair-thin wire, the reel about half the size of a 100-foot
16mm film spool.

This copper-colored wire was loaded into the machine and was lead over the recording/playback heads, an activity that seemed destined for tangles and snarls. When running, there was a solid, scraping, metallic contact and it degraded the recording almost faster than it made it.

But that was nothing compared with the editing process. To accomplish an edit, one broke the wire, or snipped it, then--so help me--a square knot was tied to join the disparate pieces. When that knot went over the playback head the resultant "pop" got your attention. Also, it undoubtedly scored a nick in the head.

Then, too, the wire was so damned flimsy and unmanageable that sweet personalities like mine were turned to hate. I've read that in Finland they have annual contests to see who can throw cell phones the farthest. They should have had one earlier for wire recorders.

---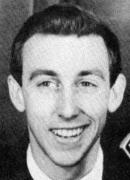 November 21 2012 at 21:51:53
Name: Frank Morrow
Topic: Old days
Comments: The stories about covering high school football and Forrest Brokaw brought back some memories for me. When I was driving the KRMG Newsmobile in 1956-57, one of the places I would visit would be the high school football and basketball games. Reporting on them would help me fill out my quota of events to report on each night. I'd pull the vehicle (a VW Microbus with a transmitter and tape recorder) into Skelly Stadium or park it outside a gymnasium and report the progress of the games.
Forrest Brokaw was program director for KVOO-TV when I was employed by KRMG. I really liked my job and the people on the staff of the radio station, but was curious about working in TV. Consequently, I got an interview with Brokaw. Unlike the four radio stations I had worked for previously, he had no formal material for doing a tryout. He merely found an old poster in a trash can and asked me to improvise a commercial. After the interview he said that as an on-camera announcer I would be given $400 a month. Although this was much better than the $1.00 an hour I was given at KAKC or the $275 a month at KTUL, it was less than the $425 I was making at KRMG, which was a good salary at the time.
I happily resumed my work at KRMG, but I'll always remember my hour of being underwhelmed by Brokaw and TV in Tulsa. I had the impression that local TV stations wanted people to work for peanuts just to have the "glory" of being on TV.

---

November 17 2012 at 09:29:18
Name: Mitch Gray
Topic: Wonder-ful Aroma
Email: North Of You
Comments: One of the best places to be in Tulsa, around 2 in the afternoon,is near 11th and Sheridan. The Hostess bakery would be in full swing and the air is filled with the smell of fresh baked bread. But no more.
After decades of baking, Wonder Bread is shutting down.

So long Ho-Hos. Goodbye Ding Dongs. Adieu Twinkies.


---

November 16 2012 at 18:02:33
Name: DolfanBob
Topic: Local media guys
Email: DolfanBob@lycos.com
Comments: That was a great read Dave. But speaking of Scooter Segraves. He and another TTVM poster have seemed to disappear from Facebook. Gary Chew was another of my friends on there and now both have gone. Any news as to what has happened to them? I always enjoyed reading Mr Chew's reviews and keeping up with where Scooter B was.

---

November 16 2012 at 01:15:49
Name: Dave Dryden
Topic: KELi Radio
Comments: Just came across the piece on KELi – complete with an illustration by Gailard Sartain, who graduated from Will Rogers a few months before I started there. Although I never met Gailard, even after he graduated he was much talked about at school – especially by Bill Cochran, who later was a DJ at KRAV for several years before moving back to Coalinga, CA, where he was born and lived until shortly before high school. Bill was a couple of years ahead of me at Rogers.

Rumor has it that Gailard, who wrote scripts and regularly appeared on the tv program Hee Haw, was largely responsible for Roy Clark's buying house near 20th and Terwilliger and moving to Tulsa from Nashville. As the story goes, the two frequently met in both cities to work on scripts, and Clark fell in love with Tulsa. I can't vouch the accuracy of that. (Speaking of accuracy, Wikipedia says Gailard graduated in 1963. Since he graduated before I started there in 196w. that can't be right.)

I had a summer internship in photography at the Tulsa Tribune in 1962, the summer before I started high school, and I took most of the Tribune's high school sports photos during 1962-63.

The Tribune had some budget cutbacks the next year, including big cuts in the budget for part-time employees. Just before the beginning of the 1963-64 school year, KAKC announced that they would have live reports from Skelly Stadium during high-school football games, done by George Basil Segraves III (aka Scooter Segraves) and sponsored by Orbachs. So I made an appointment with Bill Miller, who was then program director at KELi, and suggested that KELI do the same – but have a high school student do the reports. He asked if I had anyone in mind. "Yeah, me." I was kinda surprised when he bought the idea.

This was before KELi moved to the faigrounds. They operated from a small house in north Tulsa that had three large towers (they were directional southwest, as I recall) outside. After they moved to the fairgrounds, the transmitter and towers remained in north Tulsa.

So that fall I did 10-12 live reports during each high school game at Skelly. The stadium had (and apparently still has) that three-tier press box on the east side. The bottom level was print media. The second level was radio. The top level was tv. I had the tiny booth at the south end of the second level (large enough to seat two people – barely) for high-school games. Scooter Segraves had the one just north of mine. The big booths were at the center of each level, on the 50-yard line. Toward the ends they got progressively smaller.

During halftime (especially when the weather was cold or wet), cheerleaders from both schools somehow managed to find the radio booth – and both booths were crammed way beyond capacity, with people sitting on laps, etc. Whatever hot chocolate I had left at that point quickly disappeared.

Even though he went to Edison, Bob Losure (later of KVOO, KOTV and CNN Headline News) was a good friend of mine. He wrote sports stories for Tulsa School Life (back when there was one weekly newspaper for all eight high schools), and Bob often went with me when Edison was playing at Skelly. Bob used to borrow my binoculars during halftime at Edison's games and gawk at one of the Edison baton twirlers (whom he finally met years afterward at an Edison reunion, while he was working at KOTV, and later married just before going to CNN). Last time I heard from Bob, he had remarried and was living in Henderson, NV. (Wikipedia says Bob was born in 1942. That's about five years off. We both graduated from high school in 1965.)

The next summer, KELi gave me two Tulsa Oilers season tickets and several rolls of dimes and sent me to all the Oilers home games and call in the score from a pay phone at the ballpark after each inning. KVOO had the contract to do the play-by-play for Oilers games that summer. Other stations could only give the score after each inning. Bob went with me to some of the games.

A few weeks before the end of the summer, I got a call from the World. One of their photographers was going to be in the hospital for a while, and I was asked to work there full-time. I took Bob out to KELi and introduced him to Bill Miller and asked Bill if it would be okay if Bob called in the scores for the rest of the season. He agreed, so handed over the tickets and what was left of the dimes and took the job at the World.

Around 1994, after I had moved to St. Louis, Bob wrote a book ("Five Seconds to Air: Broadcast Journalism Behind the Scenes") about life at CNN. I went to the Borders in Creve Coeur, a St. Louis suburb, to see Bob at his book signing and hear what he had to say. There were 200+ people who went to see him, get his book autographed and listen to his remarks. At one point Bob pointed to me and said, "That's Dave Dryden, the guy who gave me my first job in broadcasting." I thought, what the @)#!@ is he talking about?

Then he launched into the story about KELi and the Oilers. He mentioned that a country-western radio station in Sapulpa had a sign on the left centerfield wall at Oilers Park. That station gave him his second broadcasting job – as a DJ from 2-6am. Bob said he was convinced that nobody was listening during the wee hours – and one night he decided to find out. He announced that the fourth caller would win – $1 million. (That was a lot of money back then.) There wasn't even a question to answer. One light on the phone lit up. It was the program director of the station. Shortly after that Bob moved on to his third job in broadcasting – at KVOO. After that, he was co-anchor (with Clayton Vaughn, who formerly did a morning shift as one of KAKC's "big seven rockers") of KOTV 6pm News.

After that, the late Ed ("no relation to Ted") Turner, who grew up in Bartlesville and was producer of the CBS Morning News for several years, hired Bob as an evening/weekend anchor and special projects director at CNN Headline News. (After CBS, Turner retuned to Oklahoma as news director of KWTV in Oklahoma City, where he built an award-winning news staff. When Turner started at CNN, he took his entire staff at Channel 9 – producers, directors, editors, reporters, anchors, camera operators – with him. The only exception was Jerry Adams, formerly one of KAKC's "big seven rockers," who had resurfaced as an evening news anchor at KWTV. Jerry and his wife Carol opted to remain in Oklahoma City.)

Back in high school…. one evening I was at the station talking to Bill Miller when Jerry Adams came out to ask Miller about a job. Miller's response: "We don't hire people from KAKC – unless their last name is Segraves." Miller did tell him about an opening at KTRN in Wichita Falls, TX, which was owned the owner of KELi, the T&O (Texas and Oklahoma) Broadcasting Co. Although I came across Jerry again in Oklahoma City several years later, I don't know whether he took the job in Wichita Falls or not.

I also worked with Forrest Brokaw, who was news director at KELi back then. Forrest later became PR director at the Sun Oil refinery in Tulsa. I believe it was a Sinclair refinery before Sun acquired it. My senior year (when I as doing photography at the Tulsa World), Horst Jankowski had a record called "A Walk in the Black Forest" – which Mike Kelly (we all know that wasn't his real last name – lol – but I won't give it here) introduced at least once as "A Walk in the Black Forrest Brokaw."

Throughout the 1980's I worked in public relations for Phillips Petroleum Company in Bartlesville while Forrest was at Sun. Jim Lange, the editorial cartoonist at The Oklahoman in OKC (where I worked for ten years after high school and college), was president of the American Association of Editorial Cartoonists, and the association's annual meeting was to be at the Sheraton in downtown OKC. Jim called me and asked if maybe Phillips would spring for breakfast and lunch one day during the meeting – and provide the convention program that morning. Of course we did – and brought in the American Petroleum Institute and Sun to make it more of an industry-wide effort.

We had four speakers – an executive VP from Phillips, A VP from API, Forrest's boss (who was VP of refining at Sun) and Jim Gillie, a Will Rogers-style humorist whose full-time job at Phillips was giving speeches. I was in Oklahoma City for a couple of days before the meeting. The Phillips exec flew in on a company plane the morning of the program. I picked him up at the airport. I was supposed to leave the keys to my rental car with the bell captain so he could drive himself back to the airport after the luncheon. I was going to take the hotel's limo to the airport and fly to Washington later in the day after tying up some loose ends.

Forrest's boss was going to catch a plane to New York and had to leave before the luncheon. Forrest was supposed to drive him to the airport at the end of Sun's part of the program, which was just before lunch. But Forrest had parked his car on the roof of the parking garage that morning – and left the lights on. Forrest, out of breath, rushed up to me just before lunch and asked me to help him jump-start his car. We couldn't get it started, so he asked to borrow my rental car so his boss wouldn't miss his flight. Reluctantly I handed him the keys after Forrest assured me he'd give the keys to the bell captain by the end of the luncheon.

When Forrest got back to the hotel with the keys, the Phillips exec was explaining to the bell captain that he knew the bell captain had the car keys – besides I said he'd have them. Forrest handed him the keys and tried to walk off – but he couldn't get away without giving an explanation of the convoluted chain of events.

---

November 10 2012 at 05:58:45
Name: David Bagsby
Topic: TSO
Comments: The Tulsa Symphony Orchestra is indeed a top drawer unit. The pianist last week was Steven Lin and incredible.

---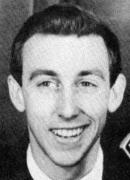 November 09 2012 at 08:10:50
Name: Frank Morrow
Topic: Tulsa Symphony
Comments: Last week's concert of the outstanding Tulsa Symphony brought back a lot of Tulsa memories. There is a long, continuous line of such concert groups, going all the way back to the Starlight Concerts that my mother took me to at Skelly Stadium in the late 1930s.

In the '50s, the Tulsa Philharmonic performed at Convention Hall, now called the Brady Theater. I didn't miss a performance because KTUL's Program Director, Karl Janssen, would give me a free, complimentary ticket. Karl hosted a classical music program on KTUL (radio) each week. KTUL's Traffic Supervisor, Rudy Cohen, played violin in the orchestra.

When the Tulsa Philharmonic was trying to become recognized as a major orchestra in the US, they would haul out two dazzling works to perform for the people who would come to town to evaluate the Philharmonic. One was the "Firebird Suite" by Stravinsky and the other was the "Pines of Rome" by Respighi. The latter was played by the Tulsa Symphony last Sunday.

Another factor that stimulated a memory for me last Sunday was the playing of Rachmaninov's "Rhapsody on a Theme of Paganini," a piece that is much like a concerto for piano and orchestra. One of the variations (the 18th, I believe) was used to make a very popular 78rpm record that was played on regular disk jockey programs all over the country in the early 1950s. It was extremely unusual for a purely classical arrangement to be made for popular consumption. (There were many classical themes that had been adapted for popular arrangements, but not in a purely classical format.)

The record propelled a young American pianist, William Kapell, to national fame. What made the record even more interesting, as well as poignant, is that this wonderfully gifted performer was killed in a plane crash a few months after the record took the country by storm. Memories of Kapell buzzed through my mind Sunday while listening to another young prodigy play the same work with the Tulsa Symphony.

---

November 01 2012 at 13:29:53
Name: Nancy Grayson
Topic: Orleans Cafe
Email: gngrayson at cox dot net
Comments: Does anyone remember the Orleans Cafe located on Boston, between 2nd and 3rd, west side of street? It was was there in the late 1950s.



Awhile back, Michael Bates of BatesLine.com created a Google file from the 1957 Polk's City Directory showing Tulsa's restaurants as of 1957, marked with a knife-and-fork icon: Google Map of Tulsa eateries in 1957. There I see: Orleans Café, 214 S Boston Ave. Here is how it looks there now.
---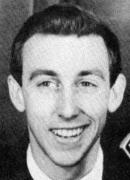 November 01 2012 at 12:47:22
Name: Frank Morrow
Topic: "Engineering" console
Email: frankdotmorrow@coxdot net
Comments: I haven't been in a radio station since 1957 when I left Tulsa and the radio profession for a new life in the Navy. I'm curious what a contemporary studio and "engineering" console looks like now. Do any stations still run "combo?" With so many local stations being controlled from out of town and with so much different equipment being used nowadays, I can't imagine what such an installation looks like.

My first guess is that 78rpm records are no longer played.

---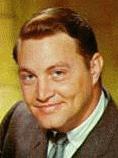 October 26 2012 at 21:18:24
Name: Jim Ruddle
Topic: Kortney contact
Email: jruddle@earthlink.net
Comments: Dear Kortney--I'm reachable through my email address (above) or perhaps the national crime database. In either case, I'd be delighted to hear from you.

Jim Ruddle

---

October 24 2012 at 22:05:37
Name: Nancy
Topic: Movie at Skyline Park Spanky made
Email: yenbig at cox dot net
Comments: Does anyone remember Spanky making a Western movie at Skyline Park? My brother and I (7 and 9 then) were in it briefly. I would like to know what happened to it. It was a short little movie he ran on his kid show here.

---

October 24 2012 at 16:39:51
Name: Kortney Smith
Topic: Looking for former KOTV Employees
Email: Kortney.smith@newson6.net
Comments: I am the receptionist at KOTV. I lucked onto this website and realized you might be just the right place to help me find some former employees of KOTV; we're planning a reunion in the new building next year.
While I've been with the station 14 years and recall quite a few of my list, there are others unfamiliar to me, but I noticed email responses from Lee Woodward and Jim Ruddle, both of whom I'm trying to contact. If you can help, I'd be most appreciative.
I don't have a date yet; it would likely be next Spring after we've settled into our new digs (for which, many thanks, Lord). As we are now fewer than 40 days from the start of the move (it begins Dec. 1), there is much to do, so please feel free to pass on my email and phone number (918-732-6000) to any former employees you might know and ask them to contact me. It would be a great help.
Thanks in advance. Kortney Smith

---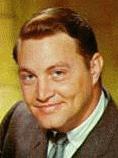 October 21 2012 at 18:09:01
Name: Jim Ruddle
Topic: KOTV's new digs
Comments: Ikea doesn't need that building. The floors, designed to hold IH heavy equipment are concrete about one foot thick. I fell on them once and have had a bad back ever since.


---

October 17 2012 at 19:23:22
Name: David Batterson
Topic: KOTV's new digs
Email: DavidB@sandiegogeezers.com
Comments: Erick wrote: " I'm not sure what you could convert a TV station into."

Well, maybe an IKEA store?

---

October 15 2012 at 20:11:48
Name: Erick
Topic: KOTV's new digs
Comments: They're moving right along on the new building. It's much bigger than the old one. The STL tower went up earlier this year. It's got a good location, adjacent to the Drillers' new stadium in the Greenwood/Brady District area. I assume the old building will be razed. Because while a tractor dealership can be converted into a TV station, I'm not sure what you could convert a TV station into.

---

October 14 2012 at 15:43:37
Name: Stacy Richardson
Topic: New channel 6 building
Email: stacyr@usa.net
Comments: They were off the air for an hour or two Friday night, allegedly to move some equipment to the new site. The target for the move has always been the end of the year, and I haven't heard otherwise.

As for the soon-to-be-abandoned facility: I imagine it will go back to being an International Harvester dealership.

---

October 14 2012 at 15:12:41
Name: Mike Bruchas
Topic: Question from Chicago
Comments: Has the new Channel6 - Griffin Media HQ opened yet in Tulsa?

Any news on what the old KOTV building will become - if not another mega downtown parking lot?


---

October 13 2012 at 10:16:36
Name: Mike Bruchas
Topic: Tangent - for you sci-fi fans
Comments: Stuart Clark and I worked at the National Geographic together a few years back.

He has a real day-job but also writes sci-fi in his alter ego mode.

Check out his web-page...


---

October 13 2012
Name: Webmaster
Topic: Previous GroupBlog link
Comments:
Archived GroupBlog 336.
---
Back to Tulsa TV Memories main page