Tulsa TV Memories GroupBlog 228

TTM main | What's new on TTM? | GB Archive





January 11 2007 at 13:20:42
Name: Webmaster
Topic: Jim Hartz, just before his "Today" show stint
Comments: NewsCenter 4, WNBC, New York, with Jim Hartz tossing to Jim Van Sickle. Maybe you missed this bulletin in 1974.


---

January 11 2007 at 09:03:37
Name: David Batterson
Topic: Hoyt Axton
Email: davidbat(at)yahoo(dot)com
Comments: An excerpt from Wikipedia, the free encyclopedia:
Hoyt Wayne Axton (March 25, 1938 – October 26, 1999). He was born in Duncan, Oklahoma. His most popular and well-known signature song, "Joy to the World" (Three Dog Night), was No. 1 on the charts for six straight weeks in 1971, making it the top hit of the year.
[I had no idea he wrote that song, or so many others!]
Axton spent some time struggling with alcohol and cocaine addiction and several of his songs, including "The Pusher", "Snowblind Friend", and "No-No Song", partly reflect his negative drug experiences.
He died of a heart attack in Victor, Montana on October 26, 1999, at the age of 61.

---

January 10 2007 at 21:31:19
Name: Mike NightShift Bruchas
Topic: Hoyt A record
Comments: I am trying to lay claim to it and if I DO - will re-gift it to Bro Hillis out on the edge of the Blue Ridge and not far from the Senatorial bomb shelter near Philomont, VA.

Uh, is Hoyt - "still with us"?

Uh deux - is David Boren's son or nephew - a new OK "congerszman"?

---

January 10 2007 at 20:05:54
Name: John Hillis
Topic: Bony Fingers and Coyote Blues
Comments: I now judge the age of music by whether I played it as a disc jockey. "Bony Fingers" by Hoyt Axton (A side), qualifies, dangit, Bruchas, and I don't cotton to the remark about last few office occupants being born after the record was pressed. (Who remembers "records" being "pressed," instead of "burned?")

The title of the Axton-written song (Hoyt being the son of Mae Boren Axton, who was related to Gov. and Sen. David and also penned "Heartbreak Hotel" for Elvis) comes from the chorus--"work your fingers to the bone, what do you get? Bony fingers." Probably not one that Mr. Chew would have played, or Woodward would pay 18 bucks to hear sung in hi-def, but there you are.

"Coyote Blues" I don't have a recollection of...but if Lewis Meyer was involved, there was likely wordplay involved somewhere along the line. And somehow, I suspect neither Barnes nor Noble ever wrote something performed by Johnnie Lee Wills.

---

January 10 2007 at 16:04:39
Name: Michael Bates
Topic: Lewis Meyer wrote a song for Johnnie Lee Wills?
Email: blog[at]batesline[dot]com
Comments: I was just listening to some old Johnnie Lee Wills transcriptions from 1950, and I heard the announcer say to Johnnie Lee, "Our first tune was written by a good friend of mine and a good friend of yours. What do you say we get under way with the Coyote Blues, written by Lewis Meyer."

I knew Lewis Meyer was a multitalented man, but I never suspected he was a western swing songwriter.

Here's a link with the lyrics: http://www.rockabilly.nl/lyrics1/c0118.htm



"Coyote Blues" can be found on Johnnie Lee's "Band's A-Rockin'" (sound sample at the link). This is the 1949-1951 Wills band, and some of the songs were recorded at KVOO's studio.

Shaky western connection: Lewis' brother was Tex Meyer, who owned a deli on Brookside. According to contributor Scott Linder, Tex served the "best kosher food west of N.Y."

Johnnie and his band opened the Modernaire Drive-In Theatre (now known as the Admiral Twin) in 1951.

Michael's own web site has an archive of Tulsa History items.

(Added 2/2/2007) Tune in Saturday, 2/3 to KWGS-FM 89.5 (listen online) at 7 pm for John Wooley's Western Swing radio show "Swing On This". He will feature two versions of "Coyote Blues", one for Michael Bates, and one for Mike Ransom (your webmaster):


AIR DATE: 03 FEB. '07

1. "Texas Drummer Boy," Bob Wills and the Texas Playboys
2. "Coyote Blues," Dave Stuckey and the Rhythm Gang
(for MICHAEL BATES)
3. "Coyote Blues," Johnnie Lee Wills and All the Boys
(for MIKE RANSOM)
4. "Land of Dreams," Herb Remington
5. "Don't Be Ashamed of Your Age," Johnny Gimble and the Texas Swing Pioneers
6. "Maiden's Prayer," Asleep at the Wheel w/Squirrel Nut Zippers
7. "I Ain't Gonna Give Nobody None O' This Jelly Roll," Cliff Bruner's Texas Wanderers
8. "In the Jailhouse Now," Hank Thompson
9. "Let's Ride with Bob," Bob Wills and the Texas Playboys
10. "Am I Blue," Milton Brown and His Musical Brownies
11. "Back Home Again in Indiana," Nashville Swing Band
12. "My Window Faces the South," Commander Cody and His Lost Planet Airmen
(for CONNIE and CLYDE MASON)
13. "Sweet Georgia Brown," Billy Jack Wills and His Western Swing Band
14. "Mean Woman with Green Eyes," Tom Morrell and His Time-Warp Tophands
15. "I Had Someone Else Before I Had You," "Easy" Adams and His Texas Top Hands
16. "Oklahoma Hills," Jack Guthrie
---

January 10 2007 at 15:24:50
Name: Mike Bruchas
Topic: Okie stuff
Comments: Did anyone tape or DVD record TODAY with Jim Hartz - I slept thru the time slot since I work nights. Would love to have a copy.

In a late Xmas present from Jack/Jane Hobson - today I received a DVD of Jack Frank's "THE GLENNPOOL STORY". I notice ConocoPhillips is a co-sponsor. Thanks to Schnake Turnbo Frank for producting this. Steve Turnbo & company prove that you can have a world famous p.r. firm in Tulsey!

---

January 09 2007 at 23:19:55
Name: Webmaster
Topic: "Today" celebrates its 55th birthday this week
Comments: (Bumping this item up, since the 70s show is tomorrow)

From Monday, January 8 through Friday, January 12, the "Today" show on NBC will celebrate its 55th birthday. Each day, the program will spotlight a different decade: the 50s on Monday, 60s on Tuesday, etc.

Our own Jim Hartz was a co-host in the 70s, so watch for him on Wednesday.


---

January 09 2007 at 23:10:43
Name: Mike Bruchas
Topic: Things found when folks move outta offices at work
Comments: Found last week behind a file cabinet here at the Nat Geo.:

1974 Hoyt Axton 45rpm - A&M label with a very young b&w pic of a wavin' Hoyt on both slip case sides.

No A or B side specified.

"LIFE MACHINE" and "BONEY FINGERS".

Last few occupants of office were born AFTER Hoyt pressed this one.

Musta fallen outta a Time Machine not LIFE MACHINE, I reckon.

---

January 08 2007 at 19:58:38
Name: Mike Bruchas
Topic: NBC "buy-outs" at WRC 4 in DC
Comments: Tangent here...

Arch Campbell - originally from San Antonio and who worked with Mike Miller at WFAA way back when is/was the movie/theatre critic at WRC - NBC 4 here. NBC bought him out and he is retiring like after 31 years on the air here. Arch pops up on NBC news feeds every now and then nationally. His wife is a minister here and he is probably becoming a house husband.

George Michael - host of syndicated THE GEORGE MICHAEL SPORTS MACHINE - and WRC Sports head anchor - is retiring in March. Rumor he was a buy-out, too. He is a big ratings draw and it will be very tough to replace him after being on air almost as long as Arch. No idea if his Sunday night show will go away or not.

---

January 08 2007 at 16:48:53
Name: DolfanBob
Topic: Opera in HD
Email: MiamiPhin@yahoo.com
Comments: Mr Woodward.
You sir are on the cutting edge of a new thing that Cinemark is trying out. Opera in High Definition. I was at a showing of "Night at the Museum" and one of the coming attractions was about the show that you saw. At the time I was wondering how they were going to pull off such a event. Now you have told us how it went and what to expect. Live High Def at the movies, not a bad idea and it sounds like it was wonderful.

---

January 08 2007 at 12:22:07
Name: Webmaster
Topic: Placeblog
Comments: It seems that TTM is, among other things, a placeblog. (What's a placeblog, besides being the first new buzzword of 2007?)

---

32 January 08 2007 at 10:49:38
Name: Lee Woodward
Topic: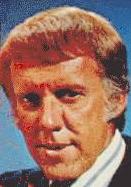 Hi-def Met
Comments: Weekend before last, I attended an inaugural event, an historical event: the first live, real-time television broadcast from the stage of the Metropolitan Opera. It was a satellite transmission to one of the theaters in the Cinemark complex, the only theater in Oklahoma (I was told) that carried this event.

The opera, "The Magic Flute", was to start at 12:30 pm. At that time, there appeared only digital sheeting on the screen and no audio. The packed house of, I would guess, three or four hundred people (at $18.00 per head) were patient at first. At 12:38, we got audio, which was outstanding. At 12:40, short-tempered people started leaving. I would say about a fifth of the crowd. At 12:47, video came through and we were off and running.

The video had a magenta cast to it, due to the fact that the opera was not lit for TV, it was lit for the theater. Nevertheless, the cast was so outstanding that it made this event worth way more that its $18 price. It was if you were right on stage with the singers. If you were at the Met, you would be in front of the $600 seats.

This was also a shortened (by one hour) production, in English...produced by the Genius, Julie Taymor, of "Lion King" fame.

The audience reacted much the same way as if this were a live event, not to mention that popcorn and drinks were much in evidence. It was very entertaining and I would go again depending on the opera and cast.

I don't know how successful this project will prove to be? There was one little ad in the paper for the first one, none for the second, and nothing at all at the theater to indicate what was going on. I suppose though that it's like NASCAR; if you're into it, you know when there's a race.

Next Saturday's hi-def, surround sound event is a world premiere of "The First Emperor", composed by Tan Dun ("Crouching Tiger"). A stellar cast featuring Placido Domingo should keep you entertained, if you're so inclined.



This concerts and special events page at the Cinemark site lists upcoming showings, and a button to register for weekly notification of showtimes via email.
---

January 07 2007 at 15:53:51
Name: Gary Chew
Topic: Al Kooper
Email: Just SW of the Donner Party Family Grill
Comments: To celebrate my retiring, some friends comped me into a downtown Sacramento club last night to see Al Kooper in a solo act. He's written more songs than most of us, altogether, have sung. Was with Dylan. Started up Blood, Sweat and Tears. As much soul as the Lord God allows a white man to have.

One quick story about his performance. After the first couple of songs, some of the bar patrons across the room hadn't completely settled in yet. Al, who is now 2/3 blind from diabetes (he's 64), faintly gazed over to the bar and said, "Hey,' I don't mind you folks talkin' over there. You gotta right to talk....but do it at the bar across the street....not f----n' here. Crowd went wild. Folks at bar went quiet.

Delmeaux du Coffeyville

---

January 06 2007 at 12:41:40
Name: Webmaster
Topic: Kelly and Chauncey
Comments: Tim Schmitz told me about this in Thursday's (1/4) newspaper:



Don M. Kelly, 76, "Kelly and Chauncey Show" radio broadcaster, died Tuesday. Rosary 6 p.m. Friday, Palmer-Marler Funeral Home Chapel, and funeral Mass 1 p.m. Saturday, Sts. Peter and Paul Catholic Church.

Our condolences to Don's family and friends.

I remember listening to Kelly and Chauncey in the early 60s. There was once a contest to draw Chauncey. I wonder if the drawing below was the winner.




Kelly and Chauncey, courtesy of Joel Burkhart


(from GB 122, 1/21/2003) Jack Martin said:

I used to work at KUSH in Cushing, OK, a station that was owned by former KAKC DJ Don Kelly. By the time I met Don in the 80s he was an older gentleman, but he had the most wonderful voice. It was also amazing to watch him in studio when he did Chauncey. He acted just like it was nothing. I was amazed. He had been quite a success in small market radio, owning several stations in OK and KS.

Don has left the radio business, retiring with some illnesses, but still living in Cushing. His son Sean now owns KUSH. I hope the station survives to keep up the legacy of small market radio, and I wish Don the best.

(from GB 177, 2/16/2005) Robert W. Walker said re: Kelly & Chauncey

When I was about 13 or 14, a kid in our neighborhood climbed a tree outside his house and grabbed a live power line that ran though the limbs. I happened onto this scene, climbed up with a broom and pried the kid off the wire, to the relief of his freaking-out mother down on the ground. Couple minutes later, a fire truck came, sirens a-screamin'. And next thing I knew, a KAKC News cruiser pulled up; out popped ... KELLY! Recognized him from his picture on the Pepsi Top 40 sheets that came out every week. He interviewed me for a couple minutes.

The 'rescue' didn't faze me a bit, but being interviewed by Kelly had me shaking uncontrollably. Don't remember if any of this was broadcast or not, but I sure was agog at being in the presence of a guy that famous. He was nice.

(from GB 176, 2/1/2005) Sean Kelly said:

I'd like to sign the guestbook on behalf of my father, Don Kelly, who is mentioned on the radio pages here. He's alive and somewhat well here in Cushing, OK where he has operated KUSH radio since roughly 1965. It's interesting to hear people write about "Kelly & Chauncey" more than 40 years after he left the Tulsa market. I was a wee tyke when all that was going on so I have few memories of him on the radio at KAKC and later at KFMJ. He has always looked back on his time in Tulsa as a golden era, and looking through his scrapbooks I can see why. KAKC rocked radio in Oklahoma, and he was fortunate to be on the ground floor. He still speaks often of his contemporaries from those days, such as Dick Schmitz, Harry Wilson, Scooter Segraves (I'm told he used to bounce me on his knee), Danny Dark and the man who perhaps accidentally guided him to Cushing, Clayton Vaughn.

Dad was recently interviewed by Rodger Harris of the Oklahoma Historical Society about his days in Tulsa radio. It's my understanding OHS is working on an Oklahoma Broadcast History exhibit and archive. I would encourage anybody interested to take part and once they are completed to view the exhibits.

Sean Kelly
KUSH Radio
1600 AM

---

January 05 2007 at 23:32:34
Name: Lowell Burch
Topic: Dr. Scott (again)
Comments: I notice that Dr. Scott's wife is on cable every night here in Tulsa. She does not wear a hat or a smoke a cigar. Also she never says "Play it one more time". She spends a lot more time preaching instead of scowling at the camera.



---

January 05 2007 at 20:58:22
Name: Mike Bruchas
Topic: Variety shows
Comments: We all (old fogies) remember Ed Sullivan on Sunday nights but I was thinking about ABC's THE HOLLYWOOD PALACE the other night. It was on Saturday nights in the 60s/70s. I remember seeing the theatre my first trip to L.A. But did it have rotating hosts? I forget. And can any of you remember NBC on Friday nights in the Winter waaay back when when Don Ameche had INTERNATIONAL SHOWTIME. It was basically either high quality kinies or b&w videotape of Eastern European and European circuses. I remember us kids noticing that the farther East the show came from, the more synchronized clapping they did. Also more clown acts. This was before Don Ameche was later re-discovered in the 80's/90's by a new audience on the big scene.
ABC tried a Larry King "variety show" in the 80s on Saturday nights but it bombed after maybe 4-5 weeks.

---

January 05 2007 at 18:16:06
Name: Si Hawk
Topic: Mr. Chew's Advancement
Email: siborg54@sbcglobal.net
Comments: It seems like only yesterday that I had the honor of working with Mr. Chew at KCNW 34 years ago. Congratulations Gary on a most excellent adventure! Party on...



Gary's last show on KXPR in Sacramento was today. He then stepped across the hall to sister station KXJZ to guest on "Insight". You can now hear the show archived online. Gary is in the last 15 minutes of the show.
---

January 05 2007 at 16:19:57
Name: Mike Flynn
Topic: Gary Chew retires
Email: mike@folksampler.com
Comments: Gary,

Let me add a word of congratulations on your retirement from 51 years of broadcasting. That's a long time to talk in our ears...and thanks. Let's see...my first paid air shift was at KAKC in Tulsa in 1955. Get yourself a radio show somewhere and let's go for 60. Good show, buddy.

Mike Flynn
The Folk Sampler



Mike was a co-owner of The Dust Bowl in the 60s, a Tulsa coffee house.

---

25 January 05 2007 at 14:16:25
Name: Mike Bruchas
Topic: "Doctor" Chew
Comments: WalMart is always lookin' for young-ish greeters!

I think after 51 years - you ARE a Doctor of TV/Radio Philosophy from the School of Hard Knocks!

A guy that I worked with in OKC and have forgotten his name, Dave something, is all over the place in Penney's stores and malls here on the East Coast doing canned announcements.

With yer pipes, you got to be "Mellow" Gary, doing the same thang.

Personally, I think KOTV should have you and "Doctor" Woodward back to do some weather fill-in work. Now if I could just find Dale Hogg...

---

January 05 2007 at 11:03:36
Name: Tom Holbrook
Topic: Doug Montgomery
Email: bozo_history@yahoo.com
Comments: I am looking for photos of Doug Montgomery as Bozo and out of his make-up.
Can anyone tell me if Mr. Montgomery is still alive and help me to contact him?
If there is any information available on Doug Montgomery I would like to add it to my project. PLEASE contact me.



We would like to add such pictures to this project as well. What we do have is here on the Other kiddie shows page.
---

January 05 2007 at 08:39:14
Name: David Bagsby
Topic: Gary Chew
Email: dcbatsunflower.com
Comments: Best wishes on a well-earned lackadasia! Let's hope for the Criterion Edition of 'Go for Dough'. Cheers!

---

January 04 2007 at 23:24:19
Name: Gary Chew (via email)
Topic: Hangin' Up...
Comments: ...my Rock 'n' Roll....er, classical shoes.

After tomorrow (1-5-07), I'm a retired man. It's my last live music program on KXPR in Sacramento. It started in Blackwell, OK in September of 1955. I can't believe it, but that adds up to a little over 51 years. It seems right that I do my final live one on what would have been my daddy's 96th birthday.

I'm proud to say that the Summer 2006 book out here had me at 10 am M-F, 6th in this market with a 3.9 share. That's pretty good playing music written mostly by people who've been dead at least 150 years.

It was KWGS (89.5) in Tulsa and KCMA (106.1) in Owasso that gave me my second wind for this kind of fancied-up music that I love as much as jazz.

Film reviews and doing some voice work remain on the agenda; maybe, still, some classical music programming, phoned-in, so to speak. What's this new-fangled thing they call telecommuting?

Stay tuned.



Wow. Congratulations on another successful phase completed. Of course, we'll always leave a light on for you here.

Here's an article written 3 years ago by Mark Roe (who checked in at the bottom of this page) about Gary's eventful career.

Gary's last show can be heard from noon to 4 pm CDT (Tulsa time) on KXPR online. I'll be listening.
---

January 04 2007 at 18:31:24
Name: Mike Bruchas
Topic: Name similarity
Comments: OKon is similar to a convention that I have been to twice - OTAKON - for anime and Japanese cartoon show fans. It can be surreal seeing so many folks dressed up as "known" charactors and trolling the halls of the Baltimore Convention Center. No - I still have a "grudge" against Speed Racer and went only as an escort/photog for a friend really into it!

---

January 04 2007 at 14:27:33
Name: Webmaster
Topic: OKon II program
Comments: I just contributed scans of the OKon II 1978 program to the Fanac Fan History Project. OKon was a science fiction convention held at the Mayo Hotel by STARbase Tulsa (a fan organization started in 1973).

Non-SF fans may find the ads of interest, e.g., the map of downtown eateries. Noted authors in attendance included Tulsa's R.A. Lafferty and Lawton's C. J. Cherryh and Russell Bates. Russell co-wrote an Emmy-winning episode of the recently-released Star Trek Animated Series, "How Sharper Than A Serpent's Tooth" (1974). He lived in my dorm, Sequoyah House, at OU in 1971, and I have never seen more books in a small living space.

---

January 03 2007 at 23:52:30
Name: Jim Reid
Topic: Paul Lee
Comments: Does anyone know what happened to Paul Lee? He was the reporter at 8 who covered Don Nickles first campaign. He ended signing on as his press guy, whatever senators call them.

---

January 03 2007 at 21:25:37
Name: Mike Bruchas
Topic: re post & Don Nickles
Comments: Do conservatives always need conservatories in their house?
For a man who wanted to be thought of as a Prairie Populist/Concerned Conservative simple business owner before he was elected - leavin' your Okie roots behind and sitting in lobbies will be a change.
Dave McCurdy cashed in early to run RIAA but think he is gone from there. Glenn English is still running Rural Electric Cooperatives Association - the last I heard.
My hometown congressman of my high school and college years for years supported local constituent McDonald's (national HQ) on keeping the minimum wage for restaurant employees BELOW the national minimum wage. We called it the right to protect high school kids from making too much money back then. He became an expert on ERISA, quit Congress to be a lobbyist/lawyer and has had a for-real plantation on the James River in VA for years. He speaks to companies on ways to curtail employee rights and benefits. Most folks back in IL think he is dead.
Not that this is uninteresting, but please let's not get too far out-of-scope into topics that invite rebuttals and calls for equal time.
---

January 03 2007 at 20:35:54
Name: Gary Chew
Topic: The Art of Lobbying
Email: Just SW of the Donner Party Family Grill
Comments:
As an former resident of Kay County more years ago than I care to remember, let me say that times are gettin' to be where only lobbyists will be able to afford 4 bedroom homes.
Delmeaux de Gillette du Coffeyville

---

January 03 2007 at 17:55:17
Name: Erick
Topic: OKC
Email: ericktul@yahoo.com
Comments: This is aimed toward TTM readers who also have knowledge of OKC TV. Found this clip of KOCO's Fred Norman on YouTube. Very, very funny!
---

January 03 2007 at 15:12:27
Name: Mike Bruchas
Topic: Don Nickles retirement
Comments: I thought he was burnt out on DC, but in the new WASHINGTONIAN magazine top 2006 real estate deals, it says he and wife are building a 4 bedroom, 7 bath $2.7 million dollar new home in a gated community near Great Falls VA with a conservatory, media room, designer kitchen. Oh yeah, he is now a lobbyist for somebody.

---

January 02 2007 at 16:25:37
Name: Webmaster
Topic: Back to the future?/Fantastic Tulsa Films
Comments: From Scientific American via Boing Boing:
How the brain forecasts

"Neuroscientists report that the same regions of the brain are used for forecasting the future as recalling the past."



Jack Frank's "Fantastic Tulsa Films" program is on tonight at 9 pm on OETA.

---

January 02 2007 at 14:01:39
Name: Scott Linder
Topic: Rose Parade
Comments: The bomber and fighters that flew down Colorado Blvd. for the Rose Parade flew "donuts" over my house for more than 10 minutes while awaiting their cue. Wow!! I think it was better than seeing them on the KTLA feed. It was great to see Oklahoma so well represented in the Rose Parade.
That said, does anyone else have issues with the KTLA coverage? Copy doesn't match pictures, strange shots, distant and out-of-sync audio, etc. Hmmm... They've been doing this for decades. You'd think it would be a lot tighter after all these years.

---

January 02 2007 at 08:15:22
Name: David Bagsby
Topic: Rocket Dude
Email: dcbatsunflower.com
Comments: Super copasetic!
Who'd of thought George Jetson was an Okie.
Major Matt Mason eat your heart out.

---

January 01 2007 at 23:37:27
Name: Webmaster
Topic: New videos from Lowell/Thanks/Coffee houses
Comments: I put three new videos on YouTube, excerpted from Lowell Burch's 1950s home movies. Two are at the now-defunct Skyline/Indian Nations Park in Jenks, and one is of the "Howdy Doody" ice cream truck in west Tulsa. I think I can improve the quality a bit with another go, but they are viewable for now. (Here's more on TTM about Skyline and ice cream.)
Thanks to the folks who did some of their Amazon.com Christmas shopping through this site.
An article about coffee houses by Holly Wall is in the current issue of Urban Tulsa. It gives an appreciated shoutout/linkout to this site for some of the info from the Tulsa Coffee Houses of the Past page. Minor clarification: Tulsa certainly had coffee shops before the late 1950s, but not the bohemian/beatnik/jazz/folk music type of coffee house that Joel Burkhart talks about on the TTM page. If anyone out there can take us back further, please do.

---

January 01 2007 at 11:46:51
Name: Sam Loveall
Topic: Rose Parade -- RocketMan
Email: lsl@roanokebible.edu
Comments: Wow! How 'bout the Oklahoma Rocket Man!?! Excellent!
Found it on YouTube. 'Wow' is right:

Just like 007 in "Thunderball" (1965 trailer):

---

January 01 2007 at 10:00:16
Name: Jeff H
Topic: FESTIVUS
Comments: I've got the pole! Who has the snacks?

---

January 01 2007 at 08:09:59
Name: David Bagsby
Topic: Festivus
Email: dcbatsunflower.com
Comments: Happy New Years/Holidays, etc. Let the feats of strength begin.
And the "Airing of Grievances".
---

December 29 2006 at 22:15:49
Name: David Worrell
Topic: Diamond Dinner Program
Email: david.j.worrell@gmail.com
Comments: Ran across another 'artifact' I thought some here might enjoy seeing, the program from the Tulsa Oilers 1971 Diamond Dinner:
http://www.grovestreet.com/jsp/picview.jsp?album=85643
I also remember the seasonal decorations at that house on 21st. We made a point of scoping out their displays for many years. And the car I drove in High School was also a '55 Chevy, one my dad bought new in 1954.
Happy New Year!
David


---

December 29 2006 at 18:50:45
Name: Mike Bruchas
Topic: Okie Music
Comments: Anyone know if former TU Librarian and Western culture lecturer Guy Logsdon has given up web or catalog retailing from home - his line of cowboy poetry, books on musical legends of the West, or Okie and cowboy music?
Meanwhile am listening at work to a funky Booker T and the MG's CD - sorry no Green Onions on it.
I found 6 references to Guy Logsdon in the book just below. Several relate to his discographies of Woody Guthrie. Amazon lets you search within the book online.
---

December 29 2006 at 15:19:28
Name: Webmaster
Topic: New Oklahoma music book
Comments: I just discovered this new book: Oklahoma Music Guide: Biographies, Big Hits, and Annual Events.

---

December 29 2006 at 11:33:39
Name: Jim Hartz (via email)
Topic: Gerald Ford
Comments: The Washington Post printed a picture today that brought back a lot of memories. It's a shot of Jack Merchant, former Tulsa policeman and a friend of a lot of us before he joined the Secret Service. He's the tallest agent just behind Ford as Sara Jane Moore started shooting in San Francisco September 22, 1975.
Jack told me later he pushed Ford into the floor of the car and brought all 225 pounds to bear on him for a few blocks before Ford managed to untangle himself.

---

December 28 2006 at 22:21:36
Name: Dave
Topic: a knock on the door
Comments: Mike Miller's story of interviewing Gerald Ford at the Mayo reminded me of another interview with Ford at a hotel. It happened in St. Louis about 1972, when Ford was House minority leader. A friend of mine was a reporter at one of the newspapers there. Ford was in town to give a speech, but the city editor apparently forgot to assign someone to cover the event until it was nearly too late. My friend was assigned to rush down to the hotel to catch what was left of Ford's speech.
It was too late. The speech was over by the time the reporter got there and everyone had dispersed. Not wanting to return to the newsroom without a story, the reporter went upstairs and knocked on Ford's door. Ford answered but opened the door just a crack. The reporter apologized for missing the speech and asked if he could come inside to do a quick interview. Ford consented and let him in.
The reporter was stunned to find Ford standing there in a dress shirt and underwear. Ford explained that he still had a nagging leg pain dating back to his football days at Michigan, so at nights he always put a heating pad on it. And with that he plopped himself on the bed, put the heating pad on his leg and took a few questions.
And that's the story of how the man who would be president within two years granted an interview in his underwear.
Gerald Ford once stayed at the Camelot Inn, too.
---

December 28 2006 at 20:05:56
Name: Mark Roe
Topic: Myself
Email: roewrite@yahoo.com
Comments: Hello to all you Tulsa history fans. It's been way too long since I've visited this site.
Unfortunately, my current position working in the telecom industry has left me little free time or energy to devote to pleasure-surfing the WWW.
I do however have a few sites to recommend, The Book of THoTH being one of my faves. This site contains information on both esoteric and arcane subjects and has a wonderful section devoted to revisionist history.
I've also become a devoted fan of Coast to Coast AM, the late night radio show hosted by George Noory and devoted to all matters weird and bizarre. As Noory often says, things that most people once considered kooky or wacko are now being accepted by the mainstream as possible. In these post-9/11 days of shadow governments and eroding civil liberties, it's a good idea to keep an open mind.
While I'm not working as a journalist at this time, I still like to keep informed. Who knows, you may be seeing my byline in print in Tulsa in the near future.
I want to wish everyone a Happy and Safe New Year! Feel free to e-mail me. Peace and Happiness to all! M.R.
Hey there! Mark wrote this article about TTM in Outline Magazine a few years ago.
---

December 28 2006 at 14:47:20
Name: Webmaster
Topic: Previous GroupBlog summary
Comments: Archived GroupBlog 227, where a discussion of the Mayo Hotel and Gerald Ford was going on.
Longtime Tulsa weatherman Jim Giles passed away. He was remembered, and he will be missed.
Sapulpa's giant radio talent John Doremus was remembered again.
We saw late 50s/early 60s slides of Bell's, Mohawk Park and the Christmas parade.
The thrills and dangers of Christmas toys of the past were recalled. Tulsa locations of Christmas lights also came up. David Bagsby provided his take on the OTASCO Xmas jingle.
"The Gong Show" was remembered and Gene, Gene The Dancing Machine was seen. There was an Accountability Burns sighting.
---
Back to Tulsa TV Memories main page