Tulsa TV Memories Guestbook 204

TTM main | What's new on TTM? | GB Archive




February 07 2006 at 22:35:35
Name: Gary
Email: garylelia@comcast.net
Location: Seattle
Comments: I love this site!!! A lot of great Tulsa memories for me. I have been away since 1973 so a lot of changes I know.
The first place I ate in Tulsa when I moved there from Arkansas was D&D barbecue in west tulsa. Is it still there?
Favorite Tulsa memories for me are
1. Ike's Chili
2. Cain's Ballroom
3. A little place on Greenwood back then was Lala's Fatburger...great food!!
Also great memories of stock car racing every Sat nite...Al Lemmons, Buddy Cagle, couple of the great names I remember. Great web site u have!!!!
---

February 07 2006 at 19:20:31
Name: Jim Ruddle
Email: jruddle@earthlink.net
Location: Rye, NY
Comments: As noted in a long-ago posting, KGGF was where Dick Campbell acquired his Tulsa audience so that when he finally arrived in Tulsa, his was already a well-known voice. In Bartlesville, KGGF was assuredly as important at any Tulsa station.
Now, to hamburgers: For years there was a place on, I think, Fifth and Cincinnati, but I'm talking sixty-odd years here and it may have been a block or two in another direction. At any rate, it was The Golden Goose, a white stucco joint between a corner and an alley. Painted along a sort of frieze that ran around the building was the name and, so help me, "Hamburgers 5 Cents."
Nobody I knew ever went there, but one evening my father, my two brothers, and I were in the vicinity and my dad thought it was worth a try. Why were they so cheap one of us asked. "I think they're those tiny ones," was his considered opinion. He ordered about a dozen.
The bill was outrageous for those days and he said "Your sign says five cents." "Oh, that's been there since the thirties," was the reply. "Well, you can't advertise at that price and then charge another." He was a lawyer, after all. I think they negotiated a reasonable compromise, but the five cent sign stayed up for a long time afterward.
---

February 07 2006 at 15:14:19
Name: Frank Morrow
Email: frankmorrow12@yahoo.com
Location: Austin
Comments: Speaking of Ryan's Hamburgers, we ole timers will remember the original place at 15th St. near Lewis.
...I forgot to mention the great Hamburger King at 34th and Peoria. I remember being pissed when they raised the price from 10 to 15 cents. And, speaking of small eating places, no one has ever topped the big, thick malts at Malt-o-Plenty on 6th and Boston.
---

February 07 2006 at 13:27:21
Name: Steve Todoroff
Email: info@preservemusic.org
Location: Houston, TX
Comments: The Webmaster mentioned the Leon/Freddie show he attended at Oiler Park. Here's a picture of Freddie King from backstage at that show, plus another w/ Freddie, bass player & MG-member Donald "Duck" Dunn & Leon at one of the recording sessions Freddie did for Shelter Records.
Both pictures are from the dusty shelves of the Tulsa Area Music Archives. Hopefully in the near future we'll have a permanent facility in Tulsa to start displaying some of our collection. We're in the process of digitizing all of the old vinyl LPs/45s that we have in the collection for posterity, along with our collection of photos, posters, and other memorabilia.
---

February 07 2006 at 11:00:34
Name: Don Norton
Email: donaldhnorton@hotmail.com
Location: Tulsa
Comments: Several days ago we noted that Tulsa went into the 1940s and the World War Two period with only three radio stations. However, another transmitter just across the Kansas border attracted a lot of attention in Tulsa with interesting programming, etc. (maybe the St. Louis Cardinals, I don't remember). This was KGGF. Coffeyville--and KGGF became like a fourth "local.".
Unfortunately for KGGF, when the Big Switch occurred in early 1941, KGGF was compelled to move from its confortable slot near KVOO, KTUL and KOME, all the way down to 690, where it is today. I don't remember the exact former frequency and I couldn't find records of it right away. Perhaps MR. JOHN HILLIS can help--he reported in one posting that his mother once worked for KGGF.
Oh, well, that was almost 65 years ago.
The History of American Broadcasting site shows the original KGGF frequency to have been 1010 Kc.
---

February 06 2006 at 18:07:12
Name: Margie Music aka KC Bishop
Email: sportsdish@cableone.net
Location: Sherman, TX home of lousy music
Comments: This website makes me homesick. I am missing Brownie's Hamburgers big time. Is it still in business? Does anyone remember Ryan's Hamburgers at 31st and Sheridan? My dad and I frequented both of those places, oh...and Sleepy Hollow Restaurant on Lewis. Every Sunday!
---

February 06 2006 at 17:36:30
Name: Joe Cunningham
Email: joetul at cox dot net
Location: Abandoned Swimming Hole
Comments: That's not quite the location on the Google Sat photo, but very close. (See Joe's earlier entry; I had sent Joe a view to the north of this picture.)
The pond is further south, and you can see a paved road coming in from Mingo, then past some dilapidated greenhouses. At that point the road turns north, and looks to deadend. There is a very upscale addition to the west. This kind of reminds me of what the old Candlewood Club might looked like had it been abandoned back then and never demolished, except none of the structures were that large.
This must be it: Google Earth photo. And closer yet.

Joe sent these closeups: hexagonal structure, fireplace, pond.
---

February 06 2006 at 15:50:10
Name: Erick
Email: ericktul@yahoo.com
Location: Tulsa
Comments: Good reason to visit the What's New page on TTM...not everything on this site goes through the Guestbook!
Alan Merrell Chevrolet in Yukon. The guy had a whiny, nasally voice, but he could sell cars. I'm not sure when he sold the dealership (it was under another name for most of the 80's and 90's, the name presently escapes me...), but as far as I know the site is now abandoned. Several years ago, Merrell appeared on TV again doing a few ads for a Kia dealership (I want to say Big Red Sports & Imports on the Mile of Cars in Norman).
---

February 06 2006 at 15:43:45
Name: Erick
Email: ericktul@yahoo.com
Location: Tulsa
Comments: Happened on this quite by accident. A nice photo of the building that housed KTUL radio at 18th and Boulder circa 1947.
(Aforementioned photo at the bottom of the page)
---

February 06 2006 at 15:24:45
Name: Dave Harmon
Location: The Greens @ BA
Comments: Van's Hamburgers...I worked at Hobby Lobby across from the Delman and I ate those fabulous hamburgers in there too.
Scott, that was a really good description of the man behind the counter and when you mentioned the sound of the spatula it was deja vu all over again! In fact, I can hear it right now!
Since returning to the area in late 2004, I have tried to hit all the burger joints in Tulsa to sample the fare. You can all say what you think is the best but wait until you have been to Freddie's at 8th and Lewis. That joint is Van's reincarnated. The best by far I have had and I think I have been to them all by now.
As an aside, the house next to Freddie's was the childhood home of Tommy Crook, Tulsa guitar prodigy....a friend of mine from the old days.
Heading for Freddie's now....see ya!
---

February 06 2006 at 15:13:19
Name: Terri
Email: ru4osu2@msn.com
Location: Lost in Fond Remebrances of The Delman
Comments: I had remembered Power's Restaurant on Harvard, near the Harvard Club (and Trippet's), but hair-splitting aside, the food was superb, the place family-friendly, and homemade croutons and baked fudge that made me blush.
And on the subject of hometown hamburgers...howzabout Steven's Hamburgers on 27th-ish and Yale ? I remember the buns that were monogrammed with the back of a greasy hamburger-flipping (what is it with me and hyphens today?) spatula.
---

February 06 2006 at 14:36:20
Name: Erick
Email: ericktul@yahoo.com
Location: Tulsa
Comments: I happened on the property JC mentions a few years ago after getting lost in that area. Not sure what it was (maybe just a large house?), but it is indeed quite creepy. Especially when you're lost at night in a driving rainstorm with tornado sirens wailing.
---

February 06 2006 at 09:31:46
Name: JC
Email: joetul at cox dot net
Location: Bixby-Arrow Metroplex
Comments: This falls into the "Creepy Abandoned Amusement Park" category. Who can fill me in on this?
I was out goofing around this weekend walking through what is left of the tree farm at 101st and Mingo. This area is being developed for housing and the new location for Woodlake Assembly of God. I believe this land had been owned by the someone connected with the Oliphant family.
I ran across this creepy site. It would make a great site for a student to make a scary movie. On the west side of this property back in the sticks is a pond with a large stone outdoor fireplace. There is a kiosk type hexagonal structure that looks like one of those beach bars you see in the Caribbean.
Also back there is a old outhouse on a concrete footing. There is a rudimentary paved road running back into this place off of Mingo.
This looks like someone's private swimming hole from the 50s or 60s, long since abandoned. Very curious since I've lived 1/2 mile there forever and never saw or heard of it.
---

February 05 2006 at 23:04:43
Name: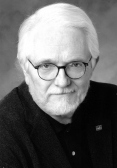 Gary Chew
Location: Sacramento
Comments: Elmo's Grill at 15th and Yale, no doubt, had the best chicken-fried steaks, biscuits and white gravy ever put out on a commercial diner's counter. I still have fantasies today about the food at Elmo's.
It was such an inspiration to me back in the 1970s that I did a radio piece with Jack, the guy who ran the joint. I sent it to NPR. It ran on All Things Considered so long ago that Bob Edwards was still one of the hosts. Bob, who is now on XM Satellite Radio, introduced the piece on ATC.
The hook for my piece was that Jack (can't remember his last name) bought the place from a guy named Elmo. Jack keep the name on the sign out front because it made all the paperwork more simple when the property changed hands.
I put the piece together at KWGS, but much of it was recorded and voiced while I ate breakfast at the counter of Elmo's just in front of that famous grill that Jack built. Seems 15th Street was to be widened by the city, cutting-off Jack and Sylvia, so to speak, at the knees. Can you imagine running a business on 15th, just east of Yale WITHOUT a parking lot for customers?
He closed down and went to work in food services at TU. Lost track of Jack, Sylvia and their two daughters who also waited the counter and the booths in that much-missed little, clean, greasy spoon. They were a family that ran their small business like they really cared about the product they sold.
A footnote. Jack told me, subsequent to the airing of the piece on National Public Radio, that some folks from back east heard it on public radio somewhere out in Colorado and made an out-of-the-way trip down to Tulsa on their way back home from a western vacation. Jack said they enjoyed his fare, and if I remember correctly, their meals were on Jack. What a guy!
Ah, another public radio moment, indeed.
---

February 05 2006 at 20:13:28
Name: southof30A
Location: Denver
Comments: Back to the food...
How about Elmo's Grill, just past Yale on 15th. Best chicken-fried steak in T-town. Ran by a guy named Jack, always in his whites. He used to prod on his wife by saying "Chop, chop Sylvia..." Anybody know Jack's whereabouts?
Hank's Hamburgers at 8th and Lewis. Ah, the Margie's Special. Was this in any way related to the current Hank's located out east on Admiral? Anybody got an update on Hank or Margie?
Ron's - This was a tiny little place located just east of Delaware on 15th, back in the late 70s. Ran by a Cajun named Ron Sonnier. I still have (and make) his gumbo recipe. Allegedly closed down after a car ran into the place and knocked it down. Anybody know Ron's whereabouts?
I believe Hank Henry passed away awhile back. His nephew ran the Hank's on Admiral until a year or so ago. The new owner is not related, but interested in making it a franchise, I believe.

Here's a photo essay on Ron's.
---

February 05 2006 at 16:53:58
Name: Scott Linder
Location: Hollywood-land
Comments: Had a couple of days off last week and decided to treat myself to a good steak. As I was driving to the Smokehouse in Burbank to satisfy my craving, I thought of Power's Restaurant, which was located just south of the freeway on Lewis.
I was a frequent customer. Don Powers was a great host and ran a very good eatery. The place was very comfortable with a large circular grill near the front. Don had a great steak chef who used buckets of shaved ice to artfully control the grilling temperature of the steaks as they grilled. Pure magic...
Now switching to less-elegant forms of beef, does anyone remember Van's burger joint on 15th, just east of the Delman Theatre? I ate many hundreds of burgers from Van's while working at the Tulsa Little Theatre at 15th and Delaware.
I remember a thin and aging cook/owner dressed in chef-whites who took fresh-ground portions of beef from the cooler and shaped them into patties on a white porcelain slab next to the well-seasoned grill. I can hear the ring of the spatula to this very day.
The burgers and hamburger steaks (onions fried in) were great, the fries were fresh-cut and the slaw was made fresh daily, although I had a slight preference for the slaw at Ryan's which was a couple of miles west on 15th.
Ok, I'll quit dreaming of Tulsa food. I just have to settle for the stuff they serve here...(sigh)...
---

February 05 2006 at 15:04:57
Name: Michelle Reid (via email to webmaster)
Email: artistmfreid[AT]cox[DOT]net
Location: Tulsa
Comments: I want to update you on the former May Rooms located on First Street in Tulsa.
The upstairs is now being enjoyed as private art studio space for artist Marjorie Atwood, who has one side, directly above 326, and myself, Michelle Firment Reid, on the other.
Some of the rooms remain standing, as well as the vintage wallpaper. The sign above one door, 324, now reads, "The Best Little Art House in Tulsa..." We have a private gallery space upstairs in one of the long halls as well...still has the old laminate dark red floor tile.
Michael Sager of Blue Dome, LLC owns the property and has his office down below at 326. He has a sign out front, "May Rooms Gallery", where he occasionally displays local art.
Marjorie and myself have an art exhibit, "Down On First" which opens May 11, 2006 at our studio hall gallery at 324 E. 1st.
---

February 04 2006 at 13:24:37
Name: roy lee
Email: beerdrunk@msn.com
Location: the chicken coop
Comments: Guns don't kill people, flying bullets do! Supposing I just like that neighborhood anyhow. Cancun on Lewis has incredible goat meat tacos. I will dodge a bullet for some of that!
My friend's mom has lived over there for years as well. Guess what? No bullets!
---

February 04 2006 at 09:26:56
Name: David Bagsby
Email: dcbatsunflower.com
Location: Lawrence KS
Comments: ...and of course, you never want to invite those food-chucking knuckleheads, the Flying Burrito Brothers to any church with white carpeting.
---

February 04 2006 at 08:53:45
Name: Steve Todoroff
Email: info@preservemusic.org
Location: still refusing to leave Houston, TX
Comments: Can't speak about the situation around The Church Studio today (I'll leave that to the talented Mr. Ripley), but in the early Seventies, my paternal grandmother lived just a few blocks from Leon's Shelter empire, and she never once complained about the crime situation. The only time I recall even seeing a gun was when Freddie King was in town. He was always packing...

Steve, I'm happy to get these pix of Freddie and Leon. They were the stars at my first rock concert, the 1971 show at Oiler Park (that's my ticket with this picture from Tulsa magazine). Freddie played a beautiful orange Gibson like this one. What a tone.

Standout songs in my memory of that show: "Goin' Down" by Freddie, "Stranger in a Strange Land" by Leon. They both blew me away.
---

February 04 2006 at 04:11:07
Name: Steve Ripley
Email: ripley@thetractors.com
Location: THE Church Studio, Tulsa
Comments: "Just to give you some idea of how the neighborhood is today, I had to jump back into my rental car and leave when gunfire broke out less than a block away. I waited for the bullets to stop flying,"
What a GIANT load of nonsense! We've had the studio for 18+ years, and have had less "neighborhood trouble" than any place I've ever lived or worked. I've worked long hours in the studio – many times it's been 7 days a week, 24 hours a day, for weeks at a time. Leon is still a frequent visitor. And many others as well... Garth to Hanson to our friend Bobby. We're doing just fine, thank you. No bullets flying.
Great to hear from you, Steve. Glad to know that Wanda's experience was an anomaly.

Here is the official The Tractors site.
---

February 03 2006 at 20:47:27
Name: Lloyd
Email: lloyd.wallisch@sbcglobal.net
Location: The bunker under The Rose Bowl
Comments: Living out east of Garnett, ca. 6th Street in the Sixties, a young sprout, I loved to look downtown to the dulcet tones of the NBT Weather Teller. It reminded me of a book I read, perhaps too young, and influenced me too much, THE GREAT GATSBY, for it reminded me of the green light at the end of Daisy's dock, particularly living out here when time rolls on under the dark fields of the Republic.
I was not even a "dark field" away from Lloyd in the 60s; I lived over on 2nd Place in Western Village. WV was originally a hotel/country club with an 18-hole golf course, the northernmost part of which became a housing subdivision (or "addition" as it was then called). No doubt that's where the Village Cinema got its name. Oddly enough, I hadn't made that obvious connection until now; the theatre was actually closer to the Wagon Wheel addition.

(Dark 60s TV reference: "Where am I?" "In the Village.")

We both attended East Central High School, and shared the good fortune of being in Mr. Ward's Chemistry class. My Periodic Table can be seen at the new WeirdWard.net site, created by Dana LeMoine with sister Jan.
---

February 03 2006 at 19:23:18
Name: Dana LeMoine
Location: Drag racing on "Cains Coffee Road"
Comments: Check out this picture from the aforementioned estate sale.
Now that's a TV Memory I'd like to forget!
---

February 03 2006 at 18:23:37
Name: Rex the Gearhead
Email: maduko@yahoo.com
Location: Prone
Comments: Just FYI, there's an estate sale this weekend at the "Betty Boyd House" on Country Club Drive. It's like a time capsule!
---

February 03 2006 at 16:50:42
Name: Steve Todoroff
Email: info@preservemusic.org
Location: digging thru Ken Lay's garbage - Houston, TX
Comments: To Joyce...
In March, 1972 Leon Russell found the First Church of God at 304 South Trenton Avenue and fell in love with the building and the location. His record company, Shelter Records, purchased the church along with many of the old houses adjacent to it on a two square-block area. Visiting recording artists typically stayed in one of the adjacent houses, and Shelter's Tulsa headquarters was in the house located at 312 South Trenton. It was a happening place for several years, and a hangout for me when I wasn't working or terrorizing the professors at TU.
The studio's success was partly due to the in-house musicians avaliable for the sessions, which included some of the "backbone" of the so-called Tulsa Sound, and a temporary home for all sorts of blues artists and rockers. The building itself had three fully equipped studios, including all of Russell's original Skyhill studio equipment from California, with forty-track, sixteen-track and eight-track. Eventually it also included complete video facilities.
There was a lot of great music recorded there, and unfortunately much of it is still unreleased (and probably never will be, although the masters are probably still around somewhere). Twenty years ago, the late Flash Terry released a cassette of songs he recorded at the Church Studio in 1974 that for whatever reason never got released commercially.
Here's a more recent photo of the Church Studio, now owned by Steve Ripley of The Tractors:
---

February 03 2006 at 11:47:35
Name: Joyce Richardson
Location: sunny SoCal
Comments: I think I have had too many frozen bananas at the fair. I can't remember where the Church studios were located even after looking at the photos! Help please. Either an address or another frozen banana. Thanks.
---

February 03 2006 at 10:36:33
Name: Joe
Email: robertson@kjrh.com
Location: from inside the padded booth
Comments: I just read Gary Chew's recollection of the Alice Cooper quip in Guestbook 203, and yes Gary, it made it to air. I was 13 or so and was watching with my Mom. What my ears remember hearing was "I'm gonna buy your wife". Even at 13, I realized that that was a rude comment and I looked over to see my Mom's reaction. But hey, that's rock 'n' roll. "And we got no principles."
I also caught the Mack Creager infamous gesture. I guess I watched a lot of TV back then.
Here is Gary Chew's eyewitness account of the Creager Finger Incident.
---

February 03 2006 at 10:27:11
Name: Steve Todoroff
Email: info@preservemusic.org
Location: outside the courthouse in Houston, TX
Comments: I see in today's Tulsa World that Denny Tuttle passed away this week. I met Denny through a mutual friend about 20+ years ago when he was working his way up through the ranks at the Tulsa Expo Square/Fair. He was responsible for setting us up to market Mazeppa merchandise at the Tulsa State Fair for several years.
I recall Denny telling me how they booked Ozzy Osbourne to appear at the Tulsa Fair for $80,000, an outrageous amount at the time. He had a sizeable budget for talent to attract people to the Fair and apparently it worked.
How appropriate that the services for him today will be held at the Tulsa Expo Square Pavilion. I just hope they have enough room. He'll certainly be missed.
---

February 03 2006 at 08:56:57
Name: Dana LeMoine
Email: d4wdw@valornet.com
Location:
Fishing at Cooley's Lake
Comments: The building where "The Flying Roll Chicken House" is, once housed "Chicken, Steak and Chocolate Cake"!
AKA Rosie's Rib Joint.
---

February 02 2006 at 22:28:15
Name: Josh
Email: marsvideopro@yahoo.com
Location: Californian doing a Tulsa artist residency
Comments: Hi, I was reading with great interest about Tulsa coffee houses of the 1960s and 1970s.
I performed under the group name of Snipe Theatre Presents at The Open Door, which was around 15th Street and St. Louis, in the late 1970s. My group did a live multi-screen multimedia event.
I also remember hearing about a coffee house from the 1950s in Tulsa called Greenwich Village --- Does anyone remember this?
Thanks, and great website! JM
---

February 02 2006 at 14:13:58
Name: Erick
Email: ericktul@yahoo.com
Location: Tulsa
Comments: Roy's comments about The Ranch House and flying bullets reminded me of a more recent Tulsa eatery...The Flying Roll Chicken House!
I haven't seen the commercials in some time, but it featured a worker (wearing gloves, thank you) and throwing fresh baked rolls at smiling patrons.
I've eaten there a couple of times, and it is a fun place.
---

February 02 2006 at 14:12:19
Name: Webmaster
Comments: The 1969 "...then came BRONSON" pilot movie is being shown on The Speed Channel (Tulsa Cox 261) Sunday Feb 5 from 8-10 pm, and Monday Feb 6 from 1-3 am CST (after the Super Bowl).
I wrote this Bronson article about the series for TVparty.com. I just updated links on the page and spruced it up a bit.
---

February 02 2006 at 03:08:34
Name: roy lee
Email: beerdrunk@msn.com
Location: The Ranch House...
Comments: ...was my Uncle Gene's favorite diner and my dad humored him nearly every Saturday for years. Flying bullets? They had 'em back then, too. Nothing to worry about. The biscuits and gravy have killed far more in that neighborhood.
---

February 02 2006 at 00:37:48
Name: Wanda Baker
Email: WandaKBaker@gmail.com
Location: Warm and sunny Scottsdale, AZ
Comments: Mike Bruchas asked about the Ranch House on 3rd Street. On one of my recent trips to Tulsa, I took an afternoon for "Tulsa Time," my little excursions about town where I visit and photograph the places of my childhood or landmarks I didn't fully appreciate until I moved away from Tulsa.
I wanted to get some shots of the old Church Studio, and standing across the street from the Ranch House brought back memories of my days as a Tulsa Police Dispatcher, back when Jimmy Carter was still in the White House, and our officers used to check out at the Ranch House for dinner breaks.
Just to give you some idea of how the neighborhood is today, I had to jump back into my rental car and leave when gunfire broke out less than a block away. I waited for the bullets to stop flying, came back, and started taking pictures again. (The owner of The Church Studio, Steve Ripley of The Tractors, disputes this characterization of the 3rd & S. Trenton neighborhood in his comments above...webmaster) That time, I shot fast and furious because I could see a seedy looking character working his way toward me on foot. You know you're a die hard Tulsa girl when you risk life and limb to get a few quick photos of an old recording studio and a greasy spoon diner - which, by the way, appears to still be in business. They were closed on the Sunday afternoon of my little adventure, but the signs are still up and I got a shot of a four-foot tall handpainted hotroll on the window.
I don't recall whether photos of either of these landmarks are posted anywhere on this site, so I'll send mine by e-mail to the webmaster. I'll defer to his infinite and infallible wisdom as to whether any of the shots are needed.
I apologize in advance for the less than ideal photographic quality. The light was all wrong and I was trying to get my shots and get outa there before I got shot myself!
---

February 02 2006 at 00:09:34
Name: Mike Bruchas
Location: insomnia after watching Letterman's 24th Anniversary show...
Comments: I think Pete Abrams answered this question but isn't Goldie's owned by Barry Switzer now???? Anyone know if the Bell Cafe is still standing by KOTV or the Ranch House - both were on 3rd Street?
I was always a big fan of the Crosstown in its many years at 15th & Peoria - but arrived too late to Tulsey for Bishop's....
---

February 01 2006 at 18:02:35
Name: Mike Bruchas
Location: still unemployed...
Comments: Ex-Okies in the news - court-room artist Pat Lopez is doing sketches at the ENRON trial - her drawings are seen on ABC and NBC news but only ABC credits her. Former Bartian Ben Kretchmar was pictured in TV TECHNOLOGY magazine this week in an article on his employer. Ben has spent a lot of time in Okieland working at TV stations for his company.

---

January 31 2006 at 17:55:11
Name: Webmaster
Comments: Archived Guestbook 203.
Logan Concession Supply (home of "Walt's Goobers") was at 326 E. 1st St; upstairs were the infamous May Rooms. Mark Tillotson worked at the former, and just gave us some great background on each.
A perennial favorite topic, burgers, returned. A new book about Will Rogers coincided with "The Will Rogers Follies" show, reported on by Lee Woodward. An Alice Cooper quip at the Tulsa airport was recalled by Gary Chew. Don Norton did some research about mandatory frequency changes back when Tulsa had only 3 radio stations. Larry Burnett started a sports blog.
Randy Kindy pulled some Accountability Burns campaign material out of his Strange Stuff file. After you read the "Mars-gram", I think you'll agree it wasn't misfiled.
These are just a few highlights of Guestbook 203.
---
Back to Tulsa TV Memories main page