Tulsa TV Memories GroupBlog 282

TTM main | What's new on TTM? | GB Archive




February 13 2009 at 00:02:47
Name: Tim Sawyer
Topic: Horace Mann / 11th and Elgin / Restless Ribbon
Email: sawyer_tim at cox dot net
Comments: Hey, Vanessa -

Apparently my Horace Mann reunion notice / invitation must have gotten "lost in the mail"! Appreciate your mentioning the place though. I thought I was the only living "veteran" of the former "pre-release center" for the criminally insane. However, I actually only served one year there (ninth grade: Fall 1969 - Spring 1970), then dun grad-yew-ated to Central High.

Do you recall what year Horace Mann was actually converted from junior high school to the aforementioned pre-release center? Seems to me that place had always been part of the Oklahoma penal system, but for those in the audience who don't know what I am talking about, at some point in time, believe it was around 1977 or '78, the junior high was altered to accomodate some "less serious" criminals and give some relief to the overcrowded "Big Mac". Hopefully, Vanessa, the transition occurred after you had vacated the premises?

By the way, the square acreage formerly known as Horace Mann Junior High is now a parking lot for Tulsa Community College.

Don't know if you saw the brilliant? missive about my impromptu "dancing" on June Runyon's porch, but perhaps you and your sister were lucky enough to have actually witnessed the repulsive display? Probably would have preferred to see me "dancing at the end of a rope"? Might want to consult with David Garrett about gleaning some sort of compensation for this childhood trauma! Pretty sure "he'll know what to do".

Wow, you lived in that 11th and Elgin area? That neighborhood has always fascinated me - never seen anything like it anywhere else in Tulsa - it's a shame that the "wheels of progress" are starting to grind it under. Guess you know the Warehouse Market building is still there. My mom told me that she used to attend dances in that building (not unlike my "dancing" at 15th and Norfolk, no doubt) and I believe she said that it was originally a Masonic facility - definitely some interesting architecture.

Did you have a favorite site along the "restless ribbon"? You say you "spent too many nights" there? I don't recall many hostels or inns along the route between 31st and 51st, except for the "Cram-a-lot", of course. Unfortunately, after going through several years of karmic (colonic?) cleansing (courtesy of Maharishi Mahesh Yogi's TM organization), the poor old palace was finally annihilated.

Well, I believe that's all the "food for thought" I have for now. Careful not to regurgitate any of this valuable information! Just digest it and enjoy!

---

February 12 2009 at 22:01:36
Name: roy lee
Topic: Restaurant by Municipal Theatre
Email: royleeshouse@geemail
Comments: I have a guest in my hotel who says he saw the opera in Tulsa in 1954 and we're curious about what restaurant would have been within a couple of blocks walk from there at that time. Help!



Webmaster: Roy, I may have just the thing for your guest:

(via email) Richard Eby said :

Hello Mike, I've been reading TTM for several years from Sweden, and still enjoy it every day.

I was searching the internet for Fred's Hamburgers in Tulsa (a long-time hamburger place run by a nice couple named Harold and Margie Beale, sadly gone many many years ago) and found a Google KML file with place markers for many, if not most, active Tulsa restaurants in 1957. The file is at BatesLine.com.

You can then open it with Google - voila! Tulsa's restaurants as of 1957, marked with a knife-and-fork icon. Most are near a Street View site. I've been looking for some of the ones I remember from '57 ... none of them are there any more. Many of the areas aren't even recognizable. Okay, now I'm depressed! Time for bed!

Have a good day, Mike, and keep up the good work. TTM has given me many hours of enjoyable reading. Say hello to Lee and Lionel! Best regards from a Tulsa guy in Sweden.



Webmaster:

Michael Bates of BatesLine.com had the brilliant idea to create a KML file based on the 1957 Polk's City Directory for Tulsa at the library. He made the file available on his site to download for use with Google Earth, a wonderful, free, but large PC application.

I found that the restaurant icons can also be seen if you enter the URL of an online copy of the file within the web-based Google Maps (improved since his original post). So as not to steal Michael's bandwidth, a copy of the KML is hosted here for inclusion in the URL of this Google Map of Tulsa eateries in 1957. Merely click and ye shall see all.

The Brady Theatre (then known as Municipal Theatre) is at 105 W Brady St. That's the NW corner of W. Brady and N. Boulder. You will be able to zoom in and see what restaurants were in the vicinity for yourself.

By the way, Richard Eby, we had a bit of Sweden here in Tulsa a long time ago, way before 1957, I'd guess.

Notice that the photograph below was the model for the postcard drawing: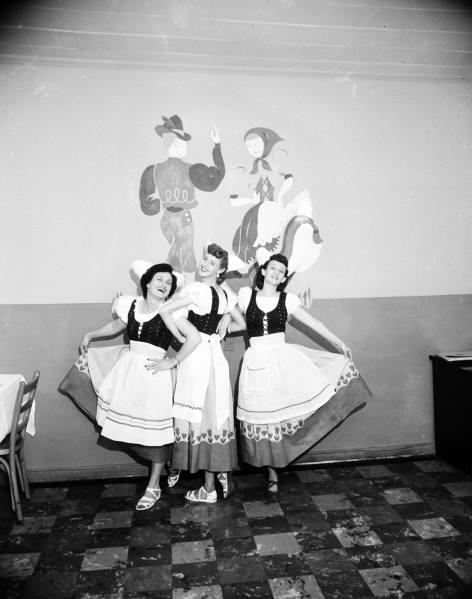 Courtesy of the Beryl Ford Collection/Rotary Club of Tulsa,
Tulsa City-County Library and Tulsa Historical Society.
---

February 12 2009 at 19:46:06
Name: Michael D. Trout
Topic: The Vonnegut brothers
Email: Shopping for newts at Billie's Aquarium
Comments: A nice discussion about Kurt Vonnegut appeared a few blogs back. I'll always remember the Doonesbury episode where the two university students were moving into their dorm room: "I'll set up the cinder-block bookcase!" "And I'll start reading Vonnegut!" That's EXACTLY the way things were, at least in my dorm in the early 1970s.

You need to know that I have nothing whatever to do with Kilgore Trout. Sometime in the mid-1980s a drunk with a heavy Arkansas accent called me and asked if I was related to Vonnegut's Kilgore Trout. I tried to assure him that Kilgore was Vonnegut's fictional character, but then he asked me if I lived in Cohoes, New York, which Vonnegut mentions a time or two. When I told him that the city I lived in (Watervliet, New York), was located just southeast of Cohoes, he was convinced that I was Vonnegut's long-lost son or something. Oh well, I guess he enjoyed our conversation. However....

Flash forward to 1991. I was hired by the University at Albany to edit the ASRC Report, a 150-page paperback put out by the Atmospheric Sciences Research Center every few years. One of the scientists I would be working with was Bernard Vonnegut, Kurt's brother. Kurt mentions his brother in some of his writing; the best is in the introduction to Slapstick (1976), where Kurt describes Bernie's 1940s Project Cirrus lab this way: ". . . a sensational mess . . . where a clumsy stranger could die in a thousand different ways, depending on where he stumbled."

Bernie Vonnegut's lab. Photo by Michael D. Trout

Project Cirrus was the General Electric Research Laboratory's effort to determine if it was possible to artificially produce rain. Bernie Vonnegut, working with Vincent Schaefer in the Schenectady lab, discovered that it was possible, using silver iodide cloud seeding. Kurt worked with his brother in Schenectady for a while, writing press releases, reports, and such.

After Project Cirrus, Bernie and a host of other eccentric scientists worked with Schaefer for decades at the University at Albany and ASRC. Schaefer's leadership was unique. He insisted upon his team always having fun, and they were not to worry about whether or not what they were working on had any value at all. This serendipitous atmosphere invariably produced unexpected benefits, such as the invention of gas-filled light bulbs. With 28 patents to his name, Bernie Vonnegut retired as professor emeritus in 1985, but continued to play around in a much-reduced laboratory at ASRC.

I didn't have a great deal of contact with Bernie Vonnegut, but he wrote a 2 1/2-page article for me titled "In Praise of Unstructured Working Conditions," which I used in the ASRC Report. I decided it needed an accompanying photo and called him up. He said to drop on by; he'd be delighted.

When I opened the door to his lab I was immediately astonished at the amount of miscellaneous equipment piled everywhere. Bernie was sitting at the end of a long bench way in the back; he called out, "Michael! Michael! I'm glad you came! You've got to see this!" He was fiddling with something on the bench.

I carefully picked my way over, around, and through the junk, bearing in mind Kurt's warning of the lethality of his brother's lab (although other scientists had told me his current lab was "pristine" compared to earlier times). As I approached Bernie, he said, "Watch this, Michael! This is how thunderstorms generate electricity!" He began turning a handle which spun around a perforated metal disk about two feet in diameter. As he spun the disk faster, sparks began sizzling off the edges, and Bernie laughed as it were the most amazing thing he'd ever seen. At about 78 years of age, Bernard Vonnegut had all the enthusiasm of a child seeing his first firefly.

I contented myself with taking photos of the amazing array of material in Bernie's lab. I could kick myself today, but I neglected to take a single photo of him.

Bernard Vonnegut had no connection with Tulsa that I know of, but he was fascinated with tornadoes. He was frustrated, as most atmospheric scientists are, at science's inability to explain exactly what creates a tornado. He suspected that electricity had something to do with it, and did some work along those lines that he briefly described in the article he wrote for me. He had some fascinating photos showing tornadoes forming in the exact place where a lightning bolt had just occurred.

Just before Bernie Vonnegut died in Schenectady in 1997 at age 82, he published a research paper titled "Chicken Plucking as a Measure of Tornado Wind Speed." His brother Kurt died almost exactly ten years later at age 84.



Great story, Michael, thanks. I'd love to see one of those lab photos.

Wilhelm Murg wrote a Kurt Vonnegut article that he mentioned in GB 240. Unfortunately, I can't find it on Wilhelm's site.
---

February 12 2009 at 12:51:44
Name: Mike Bruchas
Topic: 2007 TCC Don Woods YouTube video
Comments: I loved it (Don Woods YouTube interview on the Weather page). Don's voice stayed young, but he done got old...

---

February 11 2009 at 20:22:47
Name: Webmaster
Topic: Blossom Dearie / Mutiny in the Time Machine / Wanda Jackson
Comments:

I'm sad to learn that NYC singer/pianist Blossom Dearie passed away last weekend.

-----

I usually finish what I start, even if it takes half a century.

I was leafing through the Dec. 1962 Boy's Life magazine last week, looking for site-worthy items (like this Grit ad).

Along the way, I reread Part One of a rip-roaring story, "Mutiny in the Time Machine". I remembered it very well, but had a sense of incompletion. I knew I had read other installments, but missed at least one.

Amazon to the rescue. Found, ordered and read the full book. It held up as a page-turner, though it skimped a bit on the paradoxical side of time travel.

On the other hand, it cleverly described using the Machine as much like using Google Earth, with the additional feature that throwing in the clutch takes you immediately to the place and time selected.

Ahhh. Closure 47 years later. Bit of a time trip right there.

-----

2/12/2009 story from Tulsa Today: "Senate honors Queen of Rockabilly", about Wanda Jackson, first Oklahoma woman to be inducted into the Rock and Rock Hall of Fame.

She visited the Circle Cinema back in 2007, as documented in GB 250.
---

February 11 2009 at 16:32:48
Name: Kenny Bolen
Topic: Okie Weather
Email: bojoker@att.net
Comments: Like Gary, I live outside of Oklahoma in Connecticut. Although we don't have the same type of severe weather as my old home town (Broken Arrow) we get those hurricanes (and Nor'Easters) that do give us headaches as well.

I had one of my co-workers come up me today who is a lifetime "Nutmegger" who is fascinated with tornados and wonder how the Sam Hill we put up with it. I guess when you grow up with 'em, not that you get used to 'em, you just live with 'em.

If my memory serves me correctly, I think that December tornado came on the 5th of that month.

---

February 11 2009 at 12:32:57
Name: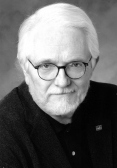 Gary Chew
Topic: February Twisters
Email: Lorne Greene's Big Valley
Comments: I got an email from a Sacramento friend of mine last night saying there were (then) heavy storms in God's Country. I immediately went to the Tulsa TV weather radar sites and saw that it looked like a night in late May in northeastern Oklahoma than one in early February. So much red on the map. Whoa!

Called my daughter in Tulsa. She said it was okay but that it had been a sort of springlike dust-up with heavy precip and wind.

I remember some years back that the Tulsa area got a tornado in early December: Another unseasonably timed bit of weather activity. Anybody remember that one?

Glad T-Town faired well in last night's winter blow.

I picked up using the word 'precip' when I worked at KOTV.

Del

---

February 11 2009 at 00:03:26
Name: roy lee
Topic: Rose Bowl show Wed night
Email: royleeshouse@geewhizmailblahblah
Comments: "The Toasters", a great ska band from New York City, will be playing at the Rose Bowl Wed night with 4 or 5 other bands. When was the last time you saw a live band with horns? Doors open 7 pm.

These guys are running a fine (if sporadic) establishment these days and we should support 'em!

I wonder if the Bundys will be there?



See the Rose Bowl's MySpace site for more details and sample song. The Toasters sound pretty good!
---

February 10 2009 at 20:24:18
Name: Lanette Giese
Topic: Long Drives
Email: IM4CRUISN in NM
Comments: Our only "long drives" were going to the lake or going over to Glencoe, OK to Grandad's house, thru Yale.

Dad would stop at Brownie's Drive In to eat, and then we took Avery Dr./51 headed West. I remember this pretty waterfall, that was on those South steep banks that were below Chandler Park and a little further down towards 97. It might have been past 97, I can't remember.

The last time my hubby and I were down there fishing at the Dam, I couldn't find a waterfall with water coming down it...even tho it was raining. Someday I'll go find it.

I also remember those "long drives" over the roads going East on 33 to Ft Gibson, where our cabin was at...Dad knew the spot with "whoop-tee-doos", and he'd speed up to about 70 mph. My brother and I would throw our arms up in the air and yell WHEEEEEEE!!!...and Mom would scream at Dad.

What fun that was...it was a real Married With Children moment!

---

February 10 2009 at 19:48:38
Name: Mike Bruchas
Topic: Everybody okay there??
Comments: My bro called from Wichita, where it was 70 today. He said OKC near Bethany and Edmond were hard hit by tornados. Any of that storm hit Tulsa???

Know where your "Fraidy Hole" is...



Rain only so far, no tornadoes or hail. I think we're going to be OK.
---

February 10 2009 at 18:09:31
Name: Vanessa
Topic: Parks
Email: rwalker7394@sbcglobal.net
Comments: WOW... this is chalked FULL of memories!

I grew up in Tulsa, living there till the late 80s.

My family house at 11th and Elgin was in the center of all the parks that you have mentioned. However, I can never recall there being a "name" for either of the parks located where Elgin and Frankfort streets joined (to make the diamond shape) at 11th and 13th streets.

They were small triangular undeveloped type parks. They just recently leveled our family house, and I have NOT returned to see the site, although my sister has. That area has been developed by the F.C. Zeigler Co. which was just a small religious store when we were growing up.

She and I both took ballet lessons from June Runyon, who was a good friend of my father.

As children we combed the streets of Tulsa on foot continuously, exploring every street.

Spent a lot of time at Warehouse Market on 11th Street, known as the big castle.

And, as far as the Tiki Nook ( I am laughing out loud here)... In my day, there was nothing really "Tiki" about it. Yep, I think I still have my yellow membership card as well!

By the way, some of us Horace Mann-ites from the 70s got together for a reunion a year or so ago. Talk about a blast from the past... we are STILL keeping in touch. We spent too many nights on the restless ribbon to lose contact!!!!

---

February 10 2009 at 10:10:25
Name: Charles
Topic: Drives
Comments: The A & W on Admiral was certainly a destination on our drives in the 60s.

Another big one was a drive through Red Bud Valley. There was a great old bridge out there. It was sad when that area started seeing some development (although as I recall, some organization has a nature preserve--complete with caves out there).

Is there any "country" left out that way?

---

February 10 2009 at 10:02:43
Name: Jeff H
Topic: Family Drives, The open road calls
Email: Dance School Dropout
Comments: Our family was big on going for drives. There were city drives which always involved food, a sack of "Coney Islands" or as previously mentioned, the root beer stand.

I remember one particular Long Drive (seeing the countryside) dad decided mid-trip to go to Joplin and spend the night. We ended up at "Mickey Mantle's Holiday Inn". The "Mick" was my favorite player, so this was a big deal for me.

What an adventure, we had a great steak dinner and I even got to go in the club and see a lounge show. It was two guys who put on a kind of "Smothers Brothers" act, folk songs and comedy. We even bought one of their records which they autographed, I have to tell you this was great fun for a ten year old.

I will have to find that album and see who these guys were and if they ever made it big.

---

February 09 2009 at 21:39:51
Name: Joe Cunningham
Topic: Scooby Do Club / Family Drives
Email: joetul at cox dot net
Comments: Remember when folks went for "Drives?"

On these drives, my dad would occasionally take us by the Scooby Do club on S. Main or Boston.

The door would be open and I think they had Go Go dancers.

I know my parents liked the goings-on but they had us rugrats in the car, waiting to watch the tail end of stock car races from Mayo Meadow before heading to A&W on Admiral.

---

February 09 2009 at 19:15:13
Name: Mike Bruchas
Topic: Chicago TV web site
Comments: I may be wrong, but I think Jim Ruddle may have mentioned this site before: ChicagoTelevision.com. My brother in Wichita got a note about it...

---

February 09 2009 at 18:34:40
Name: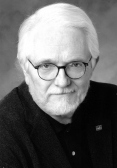 Gary Chew
Topic: Jerry Adams/Mike Miller
Comments: I remember working at KTUL Radio with Mike Miller in the late 50s, I think it was, and maybe into the early 60s.

I remember working with Jerry Adams at KELi Radio (formerly KTUL) after that when KELi was rocking. I think Jerry came over from KAKC to KELi to jock, and joined the other KELi Little Green Men in Blunderbasket Ball.

The music I attach to Jerry is his song that was the B-Side of the Paul and Paul hit. The music I attach to Mike is Dizzy Gillespie's "Night in Tunisia." Mike is the only guy I've ever met who could hum that tune. That was so he could play it on his record show on KTUL----RADIO TULSA, back when we were experimenting (under the tutelage of Bob Gregory) with an early prototype of a public radio station that masquerades as a full-time jazz station. That was in about 1959 or 60, I think. But as Mike says, "It was a loooong time ago."

Delmo

---

February 09 2009 at 16:20:29
Name: Teb Blackwell
Topic: Jerry/Regina
Email: tebii at comcast dot com
Comments: Thank you for the information on Jerry Adams...keep it coming. Anyone know if he's still in OKC; I'd like to talk to him about his early Tulsa band days for my book. Also, Regina Ann Smith specialized in tap dancing; I was dragged to enough recitals to be sure about that!

---

February 09 2009 at 16:11:46
Name: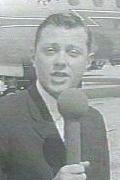 Mike Miller
Topic: Jerry Adams or geryatrics?
Comments: Jerry Adams and I both went into the Army (reserve) together at Fort Jackson, South Carolina. It must have been around 1960 or '61. I believe he was still at KAKC at the time and I was at KTUL. (I'm sure my old friend Gary Chew will correct me if I'm wrong on this. It was a long time ago.) I also remember seeing Jerry at that KTUL/KELi studio out in the middle of a cow pasture in Turley, so he must have switched stations after that.

And for the record, it was June Runyon who specialized in ballet, not Regina Smith. Memory is the second thing to go. I was required (forced) to take ballet lessons from a teacher at my dad's dance studio. However, I never found a job that required even an occasional pirouette.

---

February 09 2009 at 11:54:46
Name: Erick
Topic: Jerry Adams
Comments: Jerry Adams spent time as a news anchor in Oklahoma City first at KWTV-9, then at KTVY-4, and finally at KOCO-5. Sometime in the early 1990s, he faced criminal charges related to prescription drugs. A news report about Jerry in 1996 showed that he had apparently hit rock bottom and was trying to turn his life around. He was still living in Oklahoma at that time, making a living mowing lawns and power-washing houses. I haven't heard anything about him since.

---

February 09 2009 at 00:40:32
Name: Tim Sawyer
Topic: June Runyon Dance Studio
Email: sawyer_tim at cox dot net
Comments: Hey, I remember June Runyon's dance studio very well. My best friend and I would often stop by on our way home from school (Marquette at 15th and Rockford). We would dash up onto the porch and begin our spastic little mockeries of the "victims" inside the house taking ballet lessons.

Sometimes, the teacher, who we assumed to be Miss Runyon herself, would halt the class and allow the students to "enjoy" our feeble attempts to gain attention from them. Other times she would simply ask us to go away - an offer which we refused, again and again.

Seems like somebody was always chasing us away from somewhere!? Guess it's true, "No good deed goes unpunished!"



As of 1/23/2009, the June Runyon School of Dance is still in business at a new location, 1521 E. 15th St., according to James D. Watts' Tulsa World blog.

The address is near 15th and St. Louis (Google Street View link), just west of the Full Moon Cafe, in the space where Boston Artists Gallery/Gallery Beads was at the time of the Google survey (the middle space in the red building). Click, hold and drag to change the direction, click the arrows to move down the street.
---

February 09 2009 at 00:27:41
Name: roy lee
Topic: That old dance studio
Email: royleeshouseatgeeeemaildotcom
Comments: I do apologize for the shame my friends and I brought that neat old house. We did have some killer concerts in the basement though.

I was good friends with international punk rock sensation "N.O.T.A." at the time and I asked them what it would cost me to have them play at a party and they said "just get us drunk" which we did. It was during a peak period for them and that style of music and it was an unforgettable show.

It was an adventure living there even for just those few months and sorry about all that spray paint. Shameful and noisy, yes, but at least we didn't tear it down and put up those awful McHouses in its place.

---

February 08 2009 at 18:48:10
Name: Beverly
Topic: Locust Park
Comments: Thank you for all of your help in finding pictures of Locust Park.

The ones Hometown has on the Tulsa Forum bring back lots of memories... especially the swings with the horses painted on.

In the Beryl Ford Collection, there is one of 13th and Cincinnati. I'm going to try to attach it. The park would be in the cluster of trees in the middle of the picture. Boston Avenue Methodist would be to the right (west.)

---

February 08 2009 at 17:55:59
Name: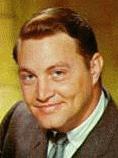 Jim Ruddle
Topic: Dancing in the Park
Comments: Parks first: When I was a tad, back in the 'thirties, I learned to swim (paddle) in a wading pool at Reed Park, named, I presume for the man noted in other postings. It was in West Tulsa or Red Fork or someplace out there in the back of beyond.

Another couple of dance schools were Skilly's and later Larry Bettis' wife Suzanne had a ballet school under her name probably around that 15th St. dance nexus.



More about Skilly's on The Pink Barn and other Tulsa dance studios page.
---

February 08 2009 at 15:52:53
Name: Teb Blackwell
Topic: Jerry Adams
Email: tebii at comcast dot net
Comments: Need some help in the form of Tulsa recollections, stories, and pics regarding ex-KAKC DJ Jerry Adams who also played in and managed some early Tulsa bands that included young Leon, David Gates, Johnny Cale, etc.

I know that after he left Tulsa, he became a news anchor for the old KFTY-TV in OKC. What happened to him? Thank you for any information you can give me.

---

February 08 2009 at 15:26:08
Name: Beverly
Topic: Locust Park
Comments: I just read the article about Mr. Reed and the wading pools! Thank you for posting that. What a wonderful man he must have been to do that for all of the children. And Locust Park had the first one!

I still want to see a picture!!!



I hit all around the park in the Beryl Ford Collection, but had no luck either.

You might try these searches for "unknown park" and "unidentified park" in the Beryl Ford Collection and look at the several photos you turn up.

We know there was a tennis court at Locust Park from this obituary of Rita Elizabeth Quinn Clock.

OK, this is it: Locust Grove Park thread with photos and a personal, well-researched story by "Hometown" at TulsaNow.org.

And here is an excerpt of the 1939 Sanborn Fire Insurance Map at the Tulsa Library via link by Michael Bates at the bottom of the same TulsaNow page. If you have a library card, you can zoom in and out on the map there.
---

February 08 2009 at 15:20:38
Name: Beverly
Topic: Locust Park
Comments: Mike,

Locust Park was located at about 14th and Cincinnati...just east of Boston Avenue Methodist Church. It was close enough to the church for preschoolers to be walked there for cookies and Kool-Aid.

You're right, the Broken Arrow Expressway took that wonderful park away and the unique neighborhood that surrounded it.

I would love to see a photo taken from the church looking east. I've looked all through Beryl Ford's Collection and unless I just missed it, can't find one of the park. There is one taken from 13th and Cincinnati looking south, but you can't really see the park.

I grew up by Florence Park, but Locust Park was my favorite.

I'm glad I'm not the only one who doesn't remember the "Grove" in the name!



Beverly, I must have posted my answer just below at the same time you did.
---

February 08 2009 at 12:36:58
Name: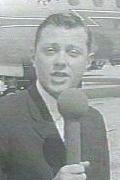 Mike Miller
Topic: Locust Park
Comments: Beverly, I do remember Locust Park (we never used the "Grove" either.) However, I can't recall the exact location. Newport ran north a few blocks into Tracy Park with the lighted tennis courts and we used to visit Tracy more than Locust.

It seems to me it was west of Newport. Is it possible it was where the current Gunboat Park is located today, around 13th and Frankfort?

Another possibility: It may have been obliterated by expressway construction.

If anyone has a map of Tulsa prior to expressway construction, it should list Locust Park. I couldn't find it on the Web.



I found the answer in this Tulsa World article, "'Summer Santa' made quite a splash with pools", 1/31/2007:




"(Frank H.) Reed's first wading pool, built in 1921 in Locust Park at 14th Street and Cincinnati Avenue, was followed by more than 50 before his death. Locust Park disappeared when the land was needed for part of Tulsa's expressway system."
---

February 08 2009 at 11:21:16
Name: Beverly
Topic: Dance studio
Comments: Mike,

Yes, now I remember that the dance studio I'm thinking of was on the southwest corner of 15th and Norfolk. I think I remember the doctor's office along there, too.

Having grown up in that area, do you remember much about Locust Grove Park? I remember it as just Locust Park. I've searched and can't seem to find a picture of the entire park and how it fit in with the neighborhood.

I was very young, but have vivid memories of going there from church across the street for various activities. I have seen up close pictures of the park, but would love to see one of the entire area. I had so much fun there as a very small child.

---

February 08 2009 at 08:37:22
Name: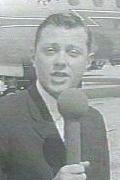 Mike Miller
Topic: Dance Studio on Newport
Email: michaelmmillerathotmail.com
Comments: The Lew Miller Dance Studio was on the Northwest corner of 15th and Newport. I grew up there walking or riding my bike to Lincoln and later Marquette. I'd often run into Tulsans who would say, "Your dad taught me and my mother took lessons from him before me."

June Runyon and Regina Smith had dance studios down 15th a block or two closer to the old Midland Valley RR Bridge. I think Regina specialized in ballet. There was a doctor's office building directly across Newport.

My dad sold it in the 80s several years before his death. It did have two wood floor teaching levels that would make for good roller skating. It was great for parties and dances when I was in H.S. I was a bit shocked to see the site has become part of a trendy patio home development.

---

February 08 2009 at 07:37:24
Name: Beverly
Topic: Dance studio
Comments: Is the house where the dance studio once was on the southwest corner of 15th and Newport? I think I remember that being a tap and ballet studio in the 60s.

Many of my friends took dance lessons there while I took ballet at a studio close to 21st and Memorial.

I think the owner of the studio (on Newport) was June Runyan (Runyon?) or maybe Regina Smith. I just remember seeing that house on the way to Boston Avenue Methodist as a child and thinking it was a ballet studio. I could be all wrong on this one.



More Tulsa dance studios on The Pink Barn page.
---

February 08 2009 at 01:28:33
Name: roy lee
Topic: Dance studio at 15th and Newport
Email: roylees houseatgeemail.com
Comments: I lived in that dance studio Mike Miller mentioned!

Of course at that time (early 80s), it was a house of freaks/punk rock crash pad.

The landlord never came to collect rent more than once.

You could roller skate on that huge wood floor, and we did!

---

February 06 2009 at 10:29:06
Name: Charles
Topic: Sears downtown
Comments: I remember a Sears downtown in my very early days. I think I recall there being an escalator in it. The building I remember it being in later had a drug store as the tenant on the ground level floor. For some reason, I think the building was in the general area where the Oneok building went.

Here is a link to a picture of it from the Beryl Ford collection.


---

February 05 2009 at 23:56:56
Name: Webmaster
Topic: New movie at the Circle
Comments:

Golden Globe nominee, "I've Loved You So Long", reviewed here by Gary Chew, finally opens in Tulsa on 2/6 at the Circle Cinema.
---

February 05 2009 at 21:41:46
Name: Mike Bruchas
Topic: Sears at 21st & Yale
Comments: All hail that Sears store! It was an excellent Sears outlet for so many years when I lived in Tulsa. It was a destination for that part of town and would become Target's first Tulsa store next door.

Was there ever a Sears store downtown, like Penney's?

Is Frougs' still in business?

Creaky aulde minds wanna know!

---

February 05 2009 at 16:10:59
Name: Webmaster
Topic: Previous GroupBlog link
Comments:

Archived GroupBlog 281. Highlights can be found on the What's new? page.
---
Back to Tulsa TV Memories main page