Tulsa TV Memories GroupBlog 232

TTM main | What's new on TTM? | GB Archive




February 15 2007 at 22:51:05
Name: Mike Bruchas
Topic: News services
Comments: 20 years ago, Sheridan Broadcasting, which was a black radio station group, had news, sports and sports stats services of Grambling and other black colleges I recall. BET used to use their data a lot.

UPI, now affiliated with THE WASHINGTON TIMES and The Unification Church, has shrunk.

6-7 years ago I was on a project to decide if they wanted to be back in the video services business (remember UPITN?) with gear bought from a defunct cable news network out of San Antonio.

It was like for a $4,000,000 investment they could have had bureaus all over TX and a major teleport in San Antonio. Plus 20 ENG cameras and 5-6 microwave nets and 2 satellite trucks. The defunct news network was about an $40,000,000 original investment start-up.

For $2,000,000 they could have bought half of the assets and moved most to DC.

The folks at the helm then and mostly still now - had no idea of what it would entail and stayed with a limited web service, minimized reporters and a shrunken news pix service. They chased away Helen Thomas.

They thought no news would come outta Texas!
Duh - Dubya was elected.
Duh - Texas was just so "way out there and primitive."

As we would say in Tulsey, "That was a bad bidness decision...".
---

February 15 2007 at 22:37:27
Name: Mike Bruchas
Topic: speaking of old things...helical tape decks
Comments: A local engineer - following a DC SMPTE meeting tonight - asked if I knew of any IVC brand 1" and 2" tape machines still out there. Has footage that needs transfering.

I told him 26-27 years ago Tulsa Cable had them and a place that Ralph Bardgett taught at in MO had some but my links to all have vanished over the years.

If any of you "tech heads" out there know of any machines from IVC and the model numbers - help me out!

---

February 15 2007 at 19:08:38
Name: David Batterson
Topic: old news service
Email: davidbat(at)yahoo(dot)com
Comments: Frank Morrow mentioned Copley News Service as having been shut down. They must have started up again, as they are at www.copleynews.com. Two of their commentators are Phyllis Schlafly and Jack Kemp.

---

February 15 2007 at 15:47:26
Name: Mike Bruchas
Topic: Richard Pulliam
Comments: I knew him briefly from TU's J-school classes and later when I shot news; would bump into him, shooting for the paper. He was a good guy!

My one and only Richard story involves my one and only trip to a Tulsa topless bar on Sheridan with guys from KTUL and I forget whom else. It was on a Sunday night no less. Richard Pulliam and some guys from the paper were there. None of was rowdy, nobody thrown out; we all nursed over-priced beers and watched what was thought to have been "entertainment". We noted that the better dancers WEREN'T topless.

---

February 15 2007 at 15:13:11
Name: Randy Kindy
Topic: Richard Pulliam
Email: rkindy-at-mac-dot-com
Comments: Richard Pulliam's death was reported in this morning's Tulsa World. He was a nice guy and talented photographer who is remembered, I'm sure, by most who worked in the media in the 70s or 80s.

Here's the article:

Richard Pulliam, a professional photographer who for 23 years put the news in focus for the Tulsa World, died Tuesday. He was 66.

A rosary will be recited at 7 p.m. Monday, and a memorial Mass will begin at 3 p.m. Tuesday, both at St. Bernard Catholic Church. Services are under the direction of Floral Haven Funeral Home of Broken Arrow.

Pulliam was born March 11, 1940, in Garden City, Kan. His family later moved to the Tulsa area.

He developed his love of journalism while he was the sports editor of the Sand Springs High School newspaper.

Pulliam finished high school and joined the Army, spending three years as a medic. He bought a camera and used his post's X-ray room as a makeshift darkroom.

Upon leaving the Army, Pulliam attended the University of Tulsa, where he graduated in 1971 with a bachelor's degree in journalism.

While in college, he began working for the World as an obituary writer. He moved to the Photography Department a few years later.

Pulliam was a photographer for the World for 23 years. He resigned in 1991.

He is survived by his wife, Mary Kay Pulliam; two daughters, Valada Marie Dubitsky of Boulder, Colo., and Mary Dolores Harr of Claremore; and six grandchildren.

Friends are making memorial contributions to St. Bernard Catholic Church or to any wildlife rehabilitation center.

---

February 15 2007 at 12:59:45
Name: Dwight L. Fast
Topic: Jerk Joints
Email: fishingfast@comcast.net
Comments: That's right, Granny's Basement was located close to the Black Gold Cafe. Where we could go through the buffet and do a great job of getting rid of the munchies.

So with this settled would it be right to think the name of the jerk joint across from Moore's was Sandy's?

---

February 15 2007 at 12:41:42
Name: David Bagsby
Topic: The goose is loose
Email: dcbatsunflower.com
Comments: Granny's Basement was at 21st & Memorial next to Roy & Candy's Music Store and the Braggin' Wagon (a photo studio).



A short (Lindy) hop from the Linkletter-Totten Dance Studio. Am I right in thinking it was located near 31st & Sheridan?
---

February 15 2007 at 12:28:54
Name: Lowell Burch
Topic: Foosball Teletype
Comments: Back in college, I remember tearing off the latest news, circling whatever looked interesting, and reading it on the late broadcast. That was fun. The WKRP episode comes to mind when Les Nesman's old machine was clattering away and it began to buzz an alarm because a tornado was coming. Herb Tarlek unplugged it. ("You are not supposed to move an injured victim!")

I was in college when foosball started making it big so I was never a big player. I never got that slap shot down, but I would win a game now and then with a little finesse and style.

---

February 15 2007 at 12:20:28
Name: Dwight L. Fast
Topic: Jerk Joints
Email: fishingfast@comcast.net
Comments: Okay it looks like enough people can remember through the years of haze. That in fact the fooseball hall located at 31st & Garnett was named Tornado Alley and that the one behind Cotton's restaurant was Mineshaft. And in fact, the one across from Whiskers was Goodtimes.

Still, there is some confusion about one that was at 21st & Memorial or one at 15th & Memorial. The possible names mentioned have been Granny's Basement and Sandy's. I'm positive one was located across the street from Moore Funeral Home, but can't recall the name.

Can anybody remember the name of the jerk joint across the parking lot of Tiffany bowling alley, or where Zodiac was located?

Just a note to David Bagsby. Bet your dad is glad there was no such thing as cell phones back in the days of "Gooseball"!

---

February 15 2007 at 10:58:17
Name: Frank Morrow
Topic: News services
Email: frankmor@io.com
Comments: In the 50s we had three basic American news services. We didn't have access to any foreign agencies like we do now.

The Associated Press was the biggie, of course. Still is. But we also had United Press and International News Service. The latter was smaller, eventually failed, and was taken over by UP to form UPI. INS had a more right-wing slant and had colorful writers such as Bob Considine.

The Western Union ticker also contributed to news on a specialized basis. WU provided the basic info with which Mack Creager recreated the Tulsa Oiler baseball broadcasts on KAKC. The Copley News Service came later, but it functioned as more of a propaganda medium for the CIA. It folded after several years, particularly following revelations of the CIA connection.

At KTUL I preferred UP to AP because the former was more colorfully written and had more features, However, AP covered more stories and frequently at greater length. At "Boulder on the Park" we had two AP services, one for radio and the other for general, newspaper use. It was fun to put together a fifteen minute news cast from these various sources.

Both AP and UP had their radio feeds scheduled for special on-air usage. They sent out periodic fifteen minute newscasts, five minute newscasts, long and short sports casts, headlines only, and a very short summary called "News in a Nutshell." (UP might have been the only one to do the Nutshell.) In between these they had commentaries, weather, special features, and bulletins. Sports scores and running updates on athletic contests were also laced in between the regularly scheduled news. Everything came with the teletype clacking at 60 wpm.

The most famous bulletin I saw was the one that announced that Josef Stalin had died. I wished I had kept a copy of that.
Stalin's death made a strong impression on Jim Ruddle and Don Norton, too.
---

February 15 2007 at 09:58:26
Name: David Bagsby
Topic: Fooseball Parlors
Email: dcbatsunflower.com
Comments: If memory serves, Ziggy's was at 15th and Memorial and I think Tornado Alley was out near 31st and Mingo or Garnett.

Another joint we used to frequent was the Q-Spot at 31st and Sheridan. More of a pool hall but it seems like they had good fooseball tables. Their phone number was one digit off from our home line so we got calls constantly from stoners looking for other dudes. My dad would usually answer the phone "Gooseball" on Friday and Saturday nights.

---

February 15 2007 at 08:43:36
Name: Dwight L. Fast
Topic: Jerk Joints
Email: fishingfast@comcast.net
Comments: There has been some recent discussion about the old jerk joints around Tulsa back in the 70s. Does anybody remember where the locations of any of these locations might of been?

Tornado Alley
Tornado Shelter
Ziggy's
Zodiac

---

February 15 2007 at 00:05:00
Name: Lloyd in the Rose Bowl Bunker
Topic: Teletypes!
Comments: Yes, Steve Bagsby: don't ya just love the sound of a teletype?

In the later 70s, I was an archivist at OSU in Stillwater, part of the General Reference Dept., where we had a teletype as the statewide link for InterLibrary Loan.

I only re-confirmed my colleagues thinking of me as a really weird duck with my overjoyment when the teletype would fire up and kachunk out messages.

Wonder what my wife would say if I told her I was thinking of buying one to ornament my library?



Probably, "No."
---

February 14 2007 at 14:46:17
Name: Steve Bagsby
Topic: From the News Room (Insert teletype noise here)
Comments: I remember Howard K. Smith on ABC at a time when they had Frank Reynolds, Harry Reasoner, and Jules Bergman handling the Science/Spaceflight stuff. (Insert more Teletype noise here -ch-ch-ch-ch-ch-Ding!)

---

February 13 2007 at 17:22:58
Name: Stan
Topic: Howard K. Stern
Comments: Howard K. Stern and Howard Stern of radio fame confuse many of us. When I first heard the K. Stern mentioned along with Anna Nicole Smith, I immediately though of Stern and some sort of stunt he was pulling for his radio gig.

I can think of some stunts that local radio personalities pulled over the years as well. I won't mention any here, but one of my favorite memories was of Gailard Sartain on his radio show on KAKC extolling the many virtues of the state of Kansas, where "the highways are paved with linoleum".

---

February 13 2007 at 16:15:12
Name: Mike Bruchas
Topic: Sci Fi book/The original Howard K. Smith
Comments: Tangent here: one of my co-workers was talking about his book for months. Well it came out, in hardback no less from Silver Leaf Books. His name is Stuart Clark, his book is Project U L F. Buy it on Amazon.com thru the TTM link! He quit his job to play house daddy and free-lance for the Geo Film Library. He needs the money! He moved to NYC.
...
I almost ran into Howard K. Smith and wife maybe 17 years ago at a Bethesda, MD grocery check-out line - his voice was immediately recognizable. I was 5 people behind him and they was Xmas grocery shopping. They had some kind of great house nearby, overlooking the Potomac. I later read about it in his biography, which, though out of print now, is a good read.

Remember Howard K. was one of "Murrow's boys" and his accent a gentrified "N'awlins" tone. though his family was anything but rich.

Several DC friends worked with his late son, Jack Smith. Jack Smith almost died in Viet Nam as a soldier and I think did a Nightline piece on a return to post-Viet Nam on his near-fatal battle. His voice and his dad's were near the same in sound.


---

February 12 2007 at 20:44:34
Name: Dana LeMoine
Topic: Howard K. Smith
Email: d4wdw at valornet.com
Comments: Every time I hear Howard K. Stern's name mentioned (especially with Anna Nicole Smith's), I can't help but think of longtime journalist Howard K. Smith.

And now that you've read this, I hope you will too!

---

February 12 2007 at 20:36:31
Name: Mike Bruchas
Topic: Edwin!
Comments: Take it off yer taxes!

I don't recall loaning you any $$- but was glad to buy beer some times because back then - you drank it like coffee and were never the worse for it.

If anyone invented a "non-weight-gain beer diet" with no inebriating effects - it was Edwin.

But then too he could work like 2 guys for the price of one!

---

February 12 2007 at 20:28:57
Name: edwin
Topic: TV
Email: edwinfincherataoldotcom
Comments: FINE! I get it! So you want some kind of video out-o-me.

When I owed L. W. 20 bucks...The King ask where I was...on-air. I am amazed Bob Hower hasn't looked for me yet since I owe him 180 bucks! While I will pay it back (as I did L. W.) I will most probably pay back the dang Webmaster stuff. Since he ask for it "on the air OETA" and all.....give me a month or so dudes & dudettes.

Ah, man...your tryin' to kill me. I'm an old man now and as Robert Zimmerman said, I don't have a clue what I meant in those days....this is all a truth statement given unto this site by me, edwin itself. I have been gone from computors for a bit now and am not sure I-I-I want to use them any more.. archive is archive. Ya know?..............or do you?



Edwin is the creator of "MAINTAIN", ladies and gentlemen.
---

February 12 2007 at 18:08:44
Name: Jeff
Topic: Lee Woodward
Email: roddy98[at]peoplepc[dot]com
Comments: Mr. Woodward,

Thank you for the information on your brother. I knew, as good as he was in the "Lobo" Gunsmoke episode, he had to be nominated. It's great to know that he has and is being recognized for all the great work that he has done.

This is so cool; to me it's like being able to write the President or something! The only other question about him I am going to ask is, what does he think of King Lionel?

Thanks again and we miss you on TV.

Sincerely,
Jeff

---

February 12 2007 at 17:16:49
Name: Mike Bruchas
Topic: Jack Frank Fantastic Tulsa Films
Comments: Okay - you can't get it on Netflix, but is is a great job and the film transfers exceed my expectations.

I am glad that this is Vol. 1 - I look forward to more. Young Bob Brown, Mike Miller and Clayton Vaughn are seen in several news clips! And a Jack Morris plea to voters.

Bravo!



Yes, it is a remarkable job and highly entertaining. And, my 1974 footage of George Harrison and Leon Russell is on it!
---

February 12 2007 at 13:49:25
Name:
Steve Todoroff
Topic: Frankie Laine
Email: info@preservemusicdotcom
Comments: Speaking of Frankie Laine, Tulsa's own Leon Russell played on many of Frankie Laine's sessions in the '60s. The tunes that come to mind are: "Take Her She's Mine" and "I'm Gonna Be Strong", both on the Columbia Records label.

People talk of the six degrees of the Kevin Bacon challenge, but I suspect that the same could be said for Leon Russell in his session career. He worked w/ a "Who's Who" of the recording and Hollywood crowd during that era. I was watching "Rio Lobo" recently and of the four main characters (John Wayne, Walter Brennan, Dean Martin and Ricky Nelson), Leon had worked on recordings for three of them.

Steve

---

February 12 2007 at 10:29:56
Name: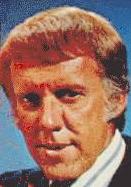 Lee Woodward
Topic: Morgan Woodward
Comments: There was a post Feb. 6th that I missed responding to, concerning my actor brother, Morgan Woodward. To answer Jeff's questions, here goes.

Morgan is eighty years old now and retired from acting. He still is being honored at various film and western festivals around the country (except the "Cowboy Hall of Fame?") for his over three hundred roles in various film and television performances. Yes, many of them were up for Emmys and in one case, "Cool Hand Luke," for an supporting Oscar. (He lost out to George Kennedy in "Airport.")



Morgan's degree in business from U.T.A. has served him well in his quest to enjoy the fruits of his income. Due to health concerns (arthritis) he has recently stopped flying and sold his airplanes (the last, a Waco PF-7 Bi-Plane.) He still has two Classic Cadillacs which are 100 point cars. A 1951 Eldorado Convertible and a 1938 Fleetwood. Both cars have won numerous awards.

Just a few years ago, he lost his long-time friend Ann Miller; with whom he attended many galas and festivals. He delivered the eulogy at her funeral in L.A.

As for visits to Tulsa? He has been here about five or six times for everything from film shoots, to weddings, to participating in the "Roy Clark Golf Tournament."

As to the series "Gunsmoke?" He appeared as a guest, more than any other actor and the part of "Lobo" was one of the Emmy nominees.

I will forward your kind words as he is "Web-less."



Morgan was twice a guest star on "Star Trek".

Here is The Official Morgan Woodward Website.

(Added 1/1/2008) Here is Morgan Woodward at age 6, courtesy of Lee Woodward:
---

February 11 2007 at 17:07:57
Name: Mike Bruchas
Topic: Gerry Bonds
Comments: When I worked at KOCO, Gerry Harris was the new co-anchor with Jack Bowen. That was many moons ago. I think she came from CT.

I am glad Gerry Harris made OKC her home.

Now a marriage later she is on with George Tomek!

---

February 11 2007 at 11:29:26
Name: Scott Linder
Topic: Frankie Laine
Comments: Sometime in the 80s I cut the audio track for a Frankie Laine "Greatest Hits" TV spot. Bob Daniels did the VO. Frankie dropped by to hear and approve it. He was very gracious, funny, and sharp as a tack.

---

February 11 2007 at 00:06:32
Name: Webmaster
Topic: George Tomek's back
Comments: George Tomek (bio at the link) is now co-anchoring the statewide nightly newscast Mondays, Wednesdays and Fridays with Gerry Bonds at OETA's Oklahoma News Report desk. It's good to see him in Tulsa again.

This 1961 Tulsa TV schedule shows that George started his career here (see Channel 6 noon news).
Recently, George acted in an unusual movie made in the UK, "Tube Poker".

Here is George's own web site.

---

February 11 2007 at 00:05:43
Name: Lloyd
Topic: Tulsa Times
Email: Bunker Under the Rose Bowl
Comments: Just watched the Webmeister on OETA.

Full Disclosure: The Man and I have been friends and comrade nerds since ... shortly before the last Ice Age ended.

He did one damn damn finest job representing one of the finest sites on the Internet.

TTVM is ... well, it's like if Marcel Proust, of Remembrance of Things Past fame, had been around for TV, and he ate a special cookie he remembered from his childhood, and all the memories of all the Tulsa local TV he'd ever seen came rushing back.

And, of course, the site has morphed into something way beyond that: it's as close to a collective memory of Tulsa as one can find on the Web.

Ave, Webmaster Imperator!



(blush)
---

February 09 2007 at 23:49:14
Name: Ken Harwood
Topic: Gridiron Show
Comments: Wow! What a great Gridiron show it was Friday night! It is a humor-packed 70 minutes of wonderfully funny parodies, done with style and far more professionalism than the previous 10 years of Gridirons added together.

You have one more chance to catch it. Saturday night. Eight o'clock. Far better than it has a right to be!

Kudos to frequent Tulsa TV Memories contributor, P. Casey Morgan, the show's producer.



Thanks, Ken. I hope lots of folks got to see the show this evening.
---

February 09 2007 at 11:57:05
Name: Webmaster
Topic: I'll be on OETA Saturday
Comments: OETA's program, "Tulsa Times", features an interview with me on Saturday, 2/10 at 5 pm.

Info about KOED (Channel 11) and a history of the station are on the Links page.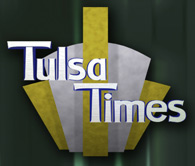 ---

February 09 2007 at 11:26:33
Name: Sam Loveall
Topic: Gunsmoke and Tulsa
Email: lsl@roanokebible.edu
Comments: "Gunsmoke" was mentioned a few posts back. Read an interesting item a couple of days ago. Said that Tulsa's own Teddy Jack Eddy played the last character to be killed in the last days of the "Gunsmoke" series.
Steve Todoroff sent pics of that particular on-screen Busey bucket-kicking in GB 58
---

February 08 2007 at 20:10:21
Name: John Hillis
Topic: Gridiron
Comments: Wow! Real singers, a real theatre, no Mayo. This is NOT the Gridiron I remember (hazily, probably because of visits to the bar). Sounds like a terrific show--the lyrics and "book" were almost always far better than the performances, which could have nonplussed even Simon Cowell.

I don't think I ever contributed to the Tulsa Gridiron, but I did provide some material for the Georgia Press Association's "Cracker Crumble" in the early 70s. One line I was particularly proud of was a bit of byplay between Manuel Maloof, who owned the politically-minded watering hole, and one of the hosts from the then-new talk radio station, "Ring Radio."

It was the Bicentennial, so the theme was historical:

DJ: You know, Manuel, tavern-keepers like you have had an important role in the community since the beginning. The tavern was the place where even the most loutish, ingorant, drunken fool could have his say in the public dialogue.

Manuel: Now you guys do it and broadcast it to thousands.

Guess you had to be there....So be there for Gridiron Friday.

---

February 08 2007 at 16:02:40
Name: DolfanBob
Topic: Anna Nicole Smith
Email: MiamiPhin@yahoo.com
Comments: Anna Nicole Smith dead in Florida. No cause as yet. What a stressful life lies ahead for the newborn baby girl. Never to know her mother or brother. Really sad.

---

February 08 2007 at 11:48:32
Name: Frank Morrow
Topic: Frankie Laine
Comments: Frankie Laine also recorded a couple of discs with Jo Stafford. I remember playing "Gambella, the Gambling Lady" a lot on KAKC. Others were "Hambone," "Settin' the Woods on Fire," and "Hey, Good Lookin.'"

He also recorded some songs with Doris Day. Their "Sugarbush" was a hit.


---

February 08 2007 at 11:47:41
Name: Ken Harwood
Topic: The New 'Gridiron' Show
Comments: The 74th edition of the Tulsa Press Club's Gridiron show is going to feature some big changes this Friday and Saturday night.

The most significant change is that all skits and props are gone, along with the amateur singers. Instead, we'll get the great song parodies about people, places and things in the news -- completely intelligible, for a change -- performed by a small troupe of folks who know how to put a song across.

It also will be held for the first time at the Performing Arts Center, downstairs in the John H. Williams Theatre. Comfortable seats and a great sound system .... This is not your father's Gridiron!

Tickets remain for the 8 p.m. shows both nights. Your $20 helps provide scholarships for area journalism students. Here's the link for more information and tickets: http://www.tulsapac.com/eventslist.asp?id=233&dl=ev3

We'll be there this Friday. See some of you then!


---

February 08 2007 at 11:46:36
Name: Rick Brashear
Topic: Brookside
Comments: Where do I begin? Dragging Brookside was THE place to be. Picking up chicks, or them picking up guys, was what Friday and Saturday nights were all about. Each mile had its own social group occupying parking lots.

There was a Safeway which housed the goat ropers. Next were various lots with "tough guys" and their wenches. The first Arby's in town was occupied by bikers. Farther south, the cool people took over all the way to Der Wienerschnitzel. Bellaire Village was where guys met to race for "pink slips". They would check out the competing cars and decide if they thought their muscle car would win in a race down Highway 75 or, if the other guy would walk off with their cherry machine. Things got tense. (It was so much fun!)

My neighbor had a 1965 short bed Ford truck with a hot 352 and all eight open exhaust exiting out the back. He did a burn-out that completely obscured the Camelot Inn. My brother was challenged by Rusty Butterworth. Rusty had a 1969 440 six-pack Roadrunner that had been unbeatable. My brother had a 1969 SS 396 Camaro. Well, the plate said 396 but it was a really a 427 with 600hp.

They were going to race the Beeline for titles. We took off to get gas and Rusty sent a spy to watch us. We noticed the guy and went all the way to Garnett to get gas. When we got back on I-44, the guy was right behind us. My brother floored the beast and left the other car's lights in the stone age. We were going about 130 after a mile. (With slicks, it would do that in a 1/4 mile at the drag strip) Well, the spy finally showed up and told Rusty, and Rusty backed out of the deal. The wuss. And that's the way it was then.

Sometimes I'm reminded of Charlton Heston in Planet Of the Apes when I think about the crappy, front wheel drive, ugly modern cars and high fuel prices: "Damn you! Damn you all to hell!" :)
Great post!
---

February 08 2007 at 11:45:17
Name: John Hillis
Topic: Frankie Laine
Comments: While Tex Ritter sang the song in the movie "High Noon," Frankie Laine's version is the one that sold more records. "Mule Train," whip-cracking and all, was a classic.

Part of this is perhaps the genius of Mitch Miller, probably one of the most-disliked people in the record business at the time. Laine, a Chicago kid who was the son of a barber, and was a Depression marathon dancer to keep himself fed, didn't want to sing Western, but Miller prevailed, as he did with others (Rosemary Clooney was not happy singing "Come On'a My House."), the results were just what popular American culture wanted at the moment, and, backed with Columbia Records clout as one of the big 3 record companies.

Whether he sang "That's My Desire," or "You Gave Me a Mountain," or even the Oscar-nominated theme to "Blazing Saddles"--it was a master stroke of Mel Brooks to have that voice singing that song--Frankie Laine brought his own sensibility to whatever he recorded.

Laine made and kept friends, too. I heard him do a live radio interview a couple of years ago with Keith Rush, a New Orleans DJ who knew Laine from his many appearances at various local nightspots. His rapport and knowledge of what was going on in his friends' lives, even at age 90, was astonishing. I've heard others remark on the same thing--he was into his 30's before he "made it," and consequently knew instinctively about being nice to the people you meet on your way up.

Do our Johnny Martin experts have any tales of Laine-Martin interactions? They seem to be cut from the same bolt of cloth...


---

February 08 2007 at 11:44:10
Name: Mike Bruchas
Topic: Won't be the same Mule Train any mo'
Comments: Just moved across the wires - Frankie Laine died in San Diego at age 93. (original date of entry was 2/6...webmaster)


---

February 08 2007 at 11:42:25
Name: Webmaster
Topic: Previous GroupBlog summary
Comments: Archived GroupBlog 231.

The slow posting problem with this GroupBlog is fixed, so I have moved all entries from the Backup GroupBlog here.

Lee Woodward's actor brother, Morgan, had just received an encomium from Jeff. My own brother Alan was first man out in a beard-growing contest, as reported in the Tulsa World.

"Jerk joints", or foosball halls, were remembered by a number of former habitués. We heard about an occasion when Eric Clapton dropped in at the Nine of Cups here in Tulsa.

Wilhelm Murg (who has written several articles for this site) paid a visit. He is writing for OKC's NONzine. The "Lite Brite" toy was a topic in the wake of an advertising campaign for "Adult Swim" cartoons, turned bomb scare. We saw an old TV commercial for it on YouTube.

Our old chum Chuck Adams checked in.

The 1957 Tulsa time capsule, due to be opened on June 15 of this year, sparked a discussion of what should be put back in it for 2057. Suggestions ranged from a bottle of Old Harper to the truly ridiculous.

All there for the reading in GroupBlog 231.
---
Back to Tulsa TV Memories main page