Tulsa TV Memories GroupBlog 233

TTM main | What's new on TTM? | GB Archive




February 21 2007 at 14:43:37
Name: Mike Bruchas
Topic: Bob Schieffer: Songwriter
Comments: Did ya know Bob Schieffer is a fledgling song writer too?

He co-hosted the WAMMIES - the DC area music awards Sunday night in a tux and jeans. He has a CD but I can't find where to get one.

Here is a link to Washington Post coverage.



The musical group Honky Tonk Confidential will release "Road Kill Stew" on 2/26. It features 4 of Bob's songs. Listen to an MP3 sample of "TV Anchorman" at the link. It sounds a bit like "A Boy Named Sue" with Bob's lyrics and vocals.
---

February 21 2007 at 09:12:56
Name: Erick
Topic: Public Radio in Tulsa
Comments: Usually I find a way to keep up on these things, but I missed this one.

About a year or so ago, OSU's public radio outlet expanded to include the 107.5 FM frequency northeast of Tulsa. Usually, I could pick this up in my car, and it actually complemented KWGS very well, as they offer different programming, but reception was sometimes a problem.

I just realized by checking radio-locator.com that there is now a translator frequency for this station in Tulsa at 107.3 FM, and it comes in crystal clear at home and in the car. Just a heads up for the public radio fans out there.

---

February 21 2007 at 08:45:36
Name: Joe
Topic: KAKC identifiers
Comments: More stuff from Youtube. I typed in KAKC, and up popped a clip featuring radio identifiers from around the country, produced by the Drake Chenault group. The first two are for KAKC, and will probably jog a few memories.


---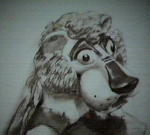 February 20 2007 at 18:37:20
Name: King Lionel
Topic: Squid Pro Quo
Email: DotCastleRotCom
Comments: I say; "Dig up the 57 Plymouth and replace it with Anna Nicole; perfect size, perfect timing. All my Subjects can join me in ululating in the key of B-Flat."
FOX will send "Shepard Headroom." It will be huge!

---

February 20 2007 at 18:00:38
Name: Mike Bruchas
Topic: Music under newscasts
Comments: When Steve Smith was at KWGS in the 70s, he introduced music beds to be played under newscasts. Most of us thought this heresy.

Now I am hearing more newscast features here on the East Coast on commercial stations for markets, consumer stuff with non-distractive music beds under them. Gee, he musta started a trend back then. You can't recognize the tunes so that's better!

---

February 20 2007 at 17:27:06
Name: Wilhelm Murg
Topic: Comic Empire
Email: Wilhelmurg at yahoo dot com
Comments: I guess it's the same Comic Empire. I didn't find it unitl 1985, located just south (3122) of 31st & Mingo. I know he has the old Spider-Man outdoor sign from a long forgotten comic/record shop that was just east of 11th & Yale in the early 1980s on the north side of the street. He still gets an occasional underground, but it's snatched up in seconds; now undergrounds usually start at $10 on eBay and go up into the hundreds of dollars. I like the shop because it's nothing but comics (and comic anthologies and supplies) - no figures, no games, no CDs, no cards - run by a guy who knows the history of the medium, and he has more back issues than anyone else in town at reasonable prices.

I'm a comic snob; when I'm looking for collectors items I don't want to trip over a bunch of children (and loser adults) playing Yu-Gi-Oh!

---

February 20 2007 at 13:03:17
Name: John Durkee
Topic: The Last Days of the Rockin '97
Email: john-dot-durkee at coxradio-dot com
Comments: I just read Dick Loftin's comments on KAKC. Those were fun days indeed. As I recall, Don Carpenter was also involved in "The Great Egg Beater Rip-off". Carpenter is now doing mornings in Detroit.

I also remember Dave Poteet holding the PD (Randy Anson) hostage with a fire extinguisher until he agreed not to make us read some silly promo lines in the middle of a newscast. The day we changed from Top 40 to MOR was painful. I was the news anchor. We went into the newscast with "Dream Boat Annie" and came out with "Lucky Be The Lady". There were billboards all over town stating "KAKC is off its rocker".

We were indeed.

---

February 20 2007 at 12:22:40
Name: Webmaster
Topic: Sun-Up

Courtesy of Mike Miller
---

February 20 2007 at 12:21:25
Name: Homer
Topic: Comic Empire and Waterbed Stores
Comments: To Mr. Murg..."Comic Empire"! That place is still in existence? I actually worked there in the 70s. The original owner was named Larry Scott; not sure when he sold the place, wonder whatever became of him?

An interesting place to work. Many good memories, until the Sci-fi crowd ran amuck after the release of the original "Star Wars". A few underground comix WERE sold there many years ago. Mr. Scott carried a select few, but the focus of the store was more mainstream.

Waterbed stores (with or without head shops). Did any other city have more than Tulsa? I seem to recall the aforementioned "Odyssey Mall", "Dot Sleep Center", "Great Southern Waterbeds", and "Best Shot Waterbeds". Some memorable TV and radio ads. Whatever become of Uncle Leo?



Leon Newton passed away on March 1, 2004. More about Mr. Newton at the link.
---

February 20 2007 at 11:54:38
Name: Wilhelm Murg
Topic: Unfilmy Can Festival
Email: Wilhelmurg at yahoo dot com
Comments: As far as I remember the Unfilmy Can Fastival was the radio version; unfilmy because it was a non-visual medium. I first discovered the radio version on KAKC-FM, which was a nice change from the pre-rock pop music that they usually played. It was also on KAKC AM, but by that time I had become an FM snob (now I'm an XM snob).

I remember picking up the National Lampoon Radio hour on the Broken Arrow FM station (KTBA). KMOD had The King Biscuit Flower Hour (which is being rebroadcast on XM's Deep Tracks) and the daily Spider-Man five minute segments, which didn't seem to last long. They also had a weird, short interview show with rock stars where the interviewer would say "We asked Elton John about his new album..." and then the audio quality would go way down and you would hear the star's answer, obviously recorded on location months before the questions were added.

I saw in Rolling Stone that four Monty Python albums were recently re-released, including "Monty Python's Previous Album" and "Another Monty Python Album." The reviewer noted that the Pythons had a cult audience before the television show was broadcast here through their albums being played on AOR/Classic Rock stations. Unfortunately KMOD never played comedy albums, so they were a mystery to us until they appeared on the Midnight Special.

Of course Oklahoma would have the one hippy station that refused to play comedy. I didn't know about Cheech & Chong either until KAKC and KELI started playing "Sister Mary Elephant" as a hit single.

I've never known whether Dr. Demento was a weekly show that kept getting canceled locally, or if it only came on a few weeks a year. It came on the first local FM top forty station, but I can't remember the call letters (103.3? 104.5?)

I also used to pick up KOSU, which played radio shows from the 1940s, like "Fibber McGee & Molly" and "Duffy's Tavern." I was always disappointed that KWGS never played anything like that.

The other day 106.1 changed their format and had a voice giving the countdown to the change while emotionlessly throwing out pop culture phrases, like "It's The Real Thing," or "Hi, I'm Jim Rockford, at the tone leave your name and number and I'll get back to you." Brian Parton called me and said to turn on my radio. It honestly took me a few minute to remember how to even work the damn thing.

My how times have changed.

---

February 20 2007 at 10:44:53
Name: Steve Bagsby
Topic: Can Unny Fest Filmaval
Comments: I remember a time back in the 70's when you could hear G. Ailard on the AM, then tune over to FM and catch the National Lampoon Radio Hour. In the case of Brother David and myself, through the magic of a T.G.&Y table radio (tan with gold enamel trim). Anybody have a similar recollection?



Here is your radio's little brother.
---

February 20 2007 at 01:52:50
Name: Webmaster
Topic: Tulsa Times
Comments: My 8-minute plus interview from OETA's "Tulsa Times" last week is now on Google Video. You'll notice a little "shout out" to Edwin, asking for footage of "MAINTAIN".

---

February 19 2007 at 21:58:48
Name: Rick Brashear
Topic: Headshop at 41st & Peoria
Comments: Re:Wilhelm Murg
Topic: Where can I buy a bong, Dude?

There was a headshop/hangout called Pepperland above some store. I don't remember if the store was a water bed place but I do remember a water bed place somewhere around there. I witnessed a pretty funny act one night outside Pepperland.

A friend and me went there to listen to some band (psychodelic lights and all) and his next door neighbor, Chuck, was there. Well, Chuck was on acid and three sheets to Mars. My buddy cooked up an idea. We waited outside on the south sidewalk, and when Chuck came out, my buddy told him we knew he was a narc and had been snitching on people. Chuck of course, denied it all, but that didn't stop the inevitable. Ron then fired six rounds of blanks at him. Chuck grabbed his chest and 'died' on the sidewalk. A few pedestrians saw the whole thing and began screaming, "Oh my God! They killed him! Somebody call the police!". We ran to the parking lot behind Pepperland and jumped into my 1954 Plymouth (code named: Dreadnaught) and zig-zagged out of the neighborhood at a blistering 20mph. We zagged all the way to 15th & Lewis and then headed east, where safety and beer awaited us. The next day, Chuck barely remembered anything of the previous evening and we didn't bring it up.

Ahh...to be young and irresponsible again. :)

---

February 19 2007 at 21:29:35
Name: Charles Luke
Topic: Mazeppa!
Email: ccaycar69 at yahoo dot com
Comments: I just found Tulsa TV Memories and Mazeppa.com tonight. I grew up in Tulsa during the sixties and seventies (got married and moved away in 1981) and the memories of people like Leon Russell, Gary Busey (aka Teddy Jack Eddy), Sherman Oaks, and of course all of Gailard Sartain's characters came flooding back. Does anyone remember when the Uncanny Film Festival became the Unfilmy Can Festival and Mazeppa became G. Ailard S. Artain?

---

February 19 2007 at 13:11:12
Name: David Batterson
Topic: Animated music video
Email: davidbat(at)yahoo(dot)com
Comments: Just another shameless plug for ex-Tulsans David Batterson and Mark Giles, who have a new music video on YouTube, for their song "Hot Breezes".

---

February 19 2007 at 10:58:51
Name: Dick Loftin
Topic: KAKC
Email: dloftin1@cox.net
Comments: Just saw Brandy's post from February 16th. Interesting times those final days of KAKC. I used the name Dick James (the name of the Beatles original music publisher) and it was the only time I used a fake name on the air. But I remember Brandy, Randy Anson (where'd he wind up?), and all the rest. I did feel funny playing Jack Jones and Tony Bennett on the "Rockin' 97," but it was such an honor working in the very studio, on the very console, all the greats from KAKC worked on. It was a fun time. The glory days were long gone, but what a thrill it was to work in that studio at the Trade Winds.

Another thing that was from that time was the day John Durkee, Dave Poteet and I found a huge box of egg beaters in a storage room. Why they were there I have no idea, but we decided to give them away on the air. There was no promotion budget for the station obviously, so off we went. "Just call and we'll give you as many egg beaters as you want." The phones lit up!! I was amazed and continue to be amazed about the response to this day. What great times.

Good luck to you Brandy, wherever you are....

---

February 19 2007 at 09:24:03
Name: David Bagsby
Topic: Keye Luke Fan Club
Email: dcbatsunflower.com
Comments: Perhaps Britney is following the mysticism trend and becoming a Shaolin Monk. Check for tiger and dragon tattoos on her forearms. When you can snatch the pebbles from my hand, it will be time for you to release another single.

---

February 19 2007 at 09:21:59
Name: Lee Woodward
Topic: Serial Celebs
Comments: Ladies such as Anna Banana Smith, Limply Lohan; Bareist Hilton and Nittenny Spears, do for women, what John Wayne Gacy did for clowns!

---

February 18 2007 at 01:29:33
Name: roy lee
Topic: Head shavin'
Email: beerdrunk@msn.com
Comments: She can shave her head if she wants and it won't affect my opinion of her one bit. Then again, I couldn't tell you the name of one of her songs if I tried.

---

February 18 2007 at 00:43:55
Name: Wilhelm Murg
Topic: SATANISM! and Mr. Ed
Email: Wilhelmurg at yahoo dot com
Comments: The "Mr. Ed" Theme song was targeted by Christian groups in the 1980s when not one, but TWO backward satanic messages were "found" in it. "That is of course unless . . ." when played backward is suppose to say "Sing the song for Satan" ("sang the song or sade in,") and "Well listen to this . . ." contains the message "Satan's the singer" ("sade in da sing gear.")

The song was included on the two-record set "Television's Greatest Hits," which was included in mass record burnings. Thankfully it was the beginning of the end for the movement; even hardcore Christians had trouble with the concept that Mr. Ed was out to destroy the minds of the Nation's youth.

Ironically, TeeVee records, the company that released the set, had their first major hit a few years later when they signed Nine Inch Nails to their label. I'm sure more than one of these fringe Christian people pointed to the signing as proof that TeeVee records was in on the Satanic consparicy, which they started with Mr.Ed. We were all fools not to heed their warning.

"WIL-BER!"



---

February 17 2007 at 23:18:28
Name: Gary Chew
Topic: Bad 'No Hair 'Day
Email: Just SW of the Donner Party Family Grill
Comments: This young and, unfortunately, mixed-up woman is either crying for help...or striving for a comeback. If the latter is correct, I suggest she keep the coif and change her name to Britney Shears.

Sorry 'bout that.

Delmeaux de Gillette du Coffeyville.



---

February 17 2007 at 20:04:42
Name: Mike Bruchas
Topic: Britney Spears head shaving
Comments: Does this mean all female singer/rich but trashy/drug affected "5 Minute Celebrities" are gonna "go the Sinead O'Connor look" in Hollywood.

Why do people look up to these folks?

Of course even the late but hip Frank Sinatra did a duet with Sinead....Her career has survived though not as big as it once was.

Lemme know if this becomes the "rage" among young teens and impressionable young women in Turley, Barnsdall, Checotah or Muskogee this weekend!

I am tragically non-hip any mo'...

---

February 17 2007 at 18:27:41
Name: Mike Bruchas
Topic: Ray Evans
Comments: On the CBS Radio news feed at 1 am Eastern this morning - a good 90 seconds was on Ray Evans and how his music is so tied to the 1950s US and "theme songs" of American vocalists like Doris Day. I knew who he was - but had no idea what ALL he had written!

---

February 17 2007 at 18:20:21
Name: Dave
Topic: Who was Ray Evans?
Comments: An obscure obituary in one of the papers today from the L.A. Tines wire notes the passing of 92-year-old Ray Evans. He was a Hollywood songwriter who collaborated with Jay Livingston. Together they produced "Buttons and Bows", "Mona Lisa", "Que Sera, Sera" and "Silver Bells."

Well, that's interesting, you say. But wait -- there's more. The article inexplicably saved the kicker for the last paragraph, which says:

"The songwriting duo also wrote the themes for the TV series 'Bonanza and 'Mister Ed.'"

You heard that right. The composers of "Silver Bells" also wrote "A horse is a horse, of course, of course."

---

February 17 2007 at 14:57:57
Name: Webmaster
Topic: I Remember JFK web site
Comments: I heard a mention on CBS' Saturday Early Show this morning of a 4-month-old blog:
I Remember JFK.

IRJFK's emphasis is more national than local, though the blogger, Ron Enderland, grew up in this area (Miami, Oklahoma). Some of the blog entries touch on central TTM topics, e.g., Local Kid Shows, Local Wrestling Shows on TV, The 7up Flickering Can Light, Drive-In Theaters; the Picking Up Pop Bottles item even has a link to TTM's "Pop Bottles" page.

It's another view of the 60s and 70s from the perspective of a former northeastern Oklahoman.

---

February 17 2007 at 11:35:14
Name: David Bagsby
Topic: Underground comix
Email: dcbatsunflower.com
Comments: Odyssey Mall was the headshop at 41st & Peoria. Bought King Crimson's "Lizard" album there as well as this Asian Ukelele deal that I thought would look cool on stage but ended up a wall hanging for it would never stay in tune. It looked like this.


---

February 17 2007 at 11:05:23
Name: Webmaster
Topic: Robert Jennings
While watching a tape of "Boston Legal" recorded on 2/13, I saw this still about the passing of veteran ABC cameraman Robert Jennings. Robert sent a photo in 2002 for the Jim Hartz page; he shot Jim's audition at KOTV in 1963 for NBC-New York.

He covered many important stories, including Vietnam, the assassination of RFK, Somalia, and Afghanistan. Here is a story about him and message board at ABC News.

He visited this site in GB 111.

Here is Robert Jennings' side of my email correspondence with him. At my request, he talked about his career in Tulsa and beyond. He also sent the photo of a KOTV cocktail glass.

7/30/2002:
Mike: I am Robert Jennings, ABC News in L.A. Just found your wonderful site. I was at KOTV, from 1960/63. Worked in the News Department for Tuck Stadler and camera for Art Elliott. Worked Lee's show and would love to say hello and thank him for the start of a 42 year career in TV. Regards and Thanks for your time. Robert

7/31/2002:
Mike: At the time I was there, we did Jim Hartz audition for NBC, saw a young guy from TU, Jesse Patrick Odell come aboard, he is a CBS Network cameraman in Dallas. Like you said, Bob Brown, did his first standupper in TV and finally, that was the time Lee built the castle. It was the best! Robert

Mike: When you send a message to Lee, tell him I was around when he was building the castle. He would work on it in the studio, near the OG&E kitchen. At that time we redid the studio with all new insulation and a new small control room.

Can't stop reading the guest book. I have E-Mailed Scooter Segraves, he and I shared an apartment for awhile. Robert

8/1/2002:
Mike: I am thinking of writing a book of the last 40. Covered Vietnam from 1965/68. Did the POW releases from the Philippines and Hanoi and the fall of Cambodia and Saigon. Travelled with Bobby Kennedy in 1968, spent a year with Reagan in 80. Many things happened in that era. Patty Hearst, SLA, Charles Manson to O.J. etc. I was fortunate to be in position to cover them all. Robert

Mike: Here are four pictures of a time gone by. These cocktail glasses were a promotion from 61 or 62. I still have three left after the earthquakes.

As for your question how did I get to ABC. I left Tulsa to go in the Army. Went to KPRC in Houston after that, Tom Jarriel was my assignment editor. Year later went to WSB in Atlanta, Tom Brokaw was the anchor. 1965, ABC News started for real. Tom Jarriel recommended me and I went to Japan and Vietnam for 3 years and have been in L.A. since. Regards and keep it up. Robert
---

February 17 2007 at 02:04:37
Name: Wilhelm Murg
Topic: Where can I buy a bong, Dude?
Email: Wilhelmurg at yahoo dot com
Comments: I came across a reference someone might know. I was at Comic Empire this week – Tulsa's finest comic shop, in my humble opinion - and got into a conversation with the owner, Mike, about underground comix. He said he started collecting them when he was a kid and they were available at Starship and another establishment, but he couldn't remember the name of it. It was a waterbed store with a headshop above it around 41st & Peoria. Apparently it wasn't in business long. Does anyone remember this place? I always thought Starship was the lone distributor of undergrounds in the area.

---

February 16 2007 at 21:27:48
Name: Dwight L. Fast
Topic: Jerk Joints
Email: FishingFast@comcast.net
Comments: Thanks Mitch for the cool story about Sandy's. I was living in Magic Circle back in the 60s and 70s. Now that you tell the story about the car crashing through the window. I remember exactly where Sandy's was located. I ought to because it was the place the first time I ever saw someone smoking pot.

So now the jerk joints of the east side of Tulsa are becoming pinpointed. Sandy's, Goodtimes,Tornado Alley, Mineshaft & Granny's Basement are located. What about Zodiac or Ziggy's, does anybody remember where they were located?

Or does anybody remember the names of the jerk joints that were located at:

41st & Memorial - 21st & Garnett by Tiffany's - 31st & 129th - 41st & Garnett - 15th & Memorial - 11th & 129th behind the Quik-Trip by East Central High.

---

February 16 2007 at 21:06:12
Name: Brandy
Topic: KAKC
Comments: I'm new here, been poking around for jolts to the old memory. I was a DJ on KAKC as it took it's dying breaths as a rock and roll station. Well, it was actually more of a middle of the road/adult contemporary format when I was there. Randy Anson was the Program Director. Larry White was the Chief Engineer. James "Pooty" Poteet was the Junior News Director. Dick Loftin aka Dick James worked both KAKC and KBEZ (Killer Bees).

It was my first gig as a DJ after graduating college with a degree in Radio Broadcast and Communications. It wasn't the longest gig I ever worked, but it was my first and my favorite. Characters such as Jim Richards, Randy Anson, Dick James, Carmen Pleasant, Billy B... What memories. What fun. RIP, R&R KAKC...I'll see you on the dark side of the moon.....

---

February 16 2007 at 18:39:17
Name: Mitch Gray
Topic: Yep! More jerk joint!
Email: mitchwerx at cableone dot net
Comments: Ok, Dwight, Sandy's was located in the strip center at Hwy 169 and 21st. Owned and operated by Ed Sanders, Sandy's opened in 1973 as Sandy's Shoppe, a tape and record store. But who could compete against Bill's T or Starship? (links are to Wilhelm Murg's articles on this site)

So Ed had a lease to fulfill and out went the records and tapes and in came the American and Tornado foosball tables, along with pinball and a few pool tables. A few doors down was John Dougherty's barber shop (I shined shoes there for awhile...25 cents a pop but that's another story...) and the In-N-Out store.

A few more doors down was a night club...forget the name but I do know that Don White played there almost every night. He may have owned the place. And...next to that was the center's first strip joint! Someone drove a car thru the window of that place and bartender Karl shot his nuts off! The guy had just been thrown out for harassing a dancer.

Whew! A lot went on back then! Anyway, that's where Sandy's was located.



I hope that was a lesson to him.
---

February 16 2007 at 15:47:58
Name: Wilhelm Murg
Topic: NONzine Hype
Email: wilhelmurg at yahoo dot com
Comments: We got another issue of NONzine out on the streets today in OKC.

My contributions to this issue include a review of AMERICAN HARDCORE, a documentary on the hardcore punk movement, which raised its ugly head after Sid Vicious killed himself and ended the first wave of punk (proper).

Apparently there was some confusion over who was going to play the film here in Tulsa. As I understand it, The Circle was going to play it, and then the AMC took the option, but never played the film, so it finally played at The Circle last week, the same week it came out on DVD. Tulsa's own hardcore heroes N.O.T.A. (who are referenced in the film, but do not appear in it) spoke at the sold out Tulsa premiere last Friday.

I also got in a review of THE FILMS OF KENNETH ANGER VOL. 1. Anger is a true visionary and technical alchemist who took film to its further reaches, not only as a medium, but in subject matter, and unusual casting. As I keep pointing out to those who don't understand, Martin Scorcese, the god of mainstream film, did the introduction for the accompanying booklet. It's not just for gay Satanists anymore.
In my TIGER BEAT FROM HELL column I review four new releases of music too unique and creative to ever get played on the radio (which is a sad statement of our times.) It was inspired by the new EXPLOSIONS IN THE SKY album -- as they did the music for both the TV and film versions of FRIDAY NIGHT LIGHTS we might actually have a chance of getting their neo-progressive rock sounds on the air -- but don't hold your breath.

NONzine is also looking at the possibility of coming into Tulsa. They keep saying that if they can just get three ads from Tulsa, they're ready. A lot of people in OKC say that the magazine is too hip for Tulsa, and when I ask people around here all I get it "Yeah, that's probably true." Once again -- a sad statement of our times.

See for yourself @ http://www.NONzine.com.

---

February 16 2007 at 14:18:15
Name: Mike Bruchas
Topic: BuriedCar.com/Old tape machine formats
Comments: Anyone know if they are taking individual donations towards the $200k to bring the car up?

Also - when did Tulsey get an Air and Space Museum?

For old tape machine formats, try: LabGuysWorld.com.

---

February 16 2007 at 08:39:10
Name: Joe
Topic: King Lionel
Comments: I think I just found King Lionel's long lost cousin. While perusing old Mattel commercials on "youtube", I came across a "Larry the Lion" toy. This one talks, without someone's hand up his rump. Looks like Lionel's next of kin.

Just type in Larry the Lion in their search, and it's the first spot in the list.



Soon there will be some Granny and Lionel on YouTube or Google Video.
---

February 16 2007 at 08:05:20
Name: Lowell Burch
Topic: Hollywood Lionel
Comments: When I was just a little tyke, I remember asking my dad why Lee Woodward didn't go to Hollywood. I really thought Lee was talented. I remember Dad saying that he thought Mr. Woodward just thought he would rather stay in Tulsa. Of course, I did not know about his equally talented brother at the time. I guess the Woodwards had enough representation in Tinsel Town.

That still doens't explain why Lionel never packed up and headed west.

P.S., My dad, Bob Burch, was on OETA news last night being interviewed about the '57 Plymouth Time Capsule, in case you missed it.



Bob Burch is seen and quoted in today's Tulsa World story, "Unburying treasure to be costly".
---

February 16 2007 at 00:06:55
Name: Webmaster
Topic: Previous GroupBlog summary
Comments: Archived GroupBlog 232.

We had just learned of the passing of Richard Pulliam, Tulsa World photographer.

Jerk joints (foos or fooseball parlors) were still a raging topic.

Frank Morrow filled us in on the history of news services. The aesthetic qualities of teletype machines were extolled.

The passing of singer Frankie Laine ("Rawhide") was noted. Lee Woodward answered questions about his actor brother Morgan.

The webmaster guested on OETA's "Tulsa Times" (the show will be replayed on the OETA OKLA digital channel through Saturday, 2/17). Edwin Fincher discerned a call to action in that appearance. George Tomek is now an anchor on OETA.

Rick Brashear contributed a vignette about dragging Brookside.

That and more is what you'll find in GroupBlog 232.

---
Back to Tulsa TV Memories main page