Tulsa TV Memories Guestbook 178

TTM main | What's new on TTM? | GB Archive




March 09 2005 at 16:32:05
Name: Mike Bruchas
Location: cccccold DC
Comments: Dan Rather's last broadcast as anchor is tonight - 24 years after his first night. Originally he was shooting for 1 more year. Washington Post's Tom Shales said on WTOP radio here that he has heard rumors afoot that after Dan comes back from a planned vacation - he may NOT be getting much "60 Minutes II" work. Shales is a Rather fan but said there is a lot of emnity at CBS after those 4 producers were fired in the flap over the Bush NG story...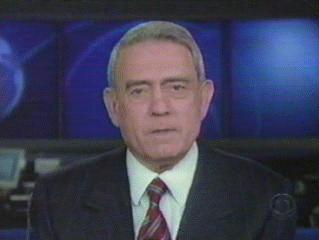 Dan Rather in his final moments as CBS anchor, 3/9/2005

I remember watching the last Huntley-Brinkley when at KTUL and Cronkite's last shows when in OKC in the '70's/'80's. I have both on 2" inch tape somewhere...
When ABC's Frank Reynolds died - ABC over did his funeral coverage - it looked like he was a head of state.
Here's a link to Chuck Pharis' collection of vintage TV and Radio gear. To my knowledge - not related to the Phariss family who lived up by Tulsa International Airport and worked in both "the oil patch" and corporate TV...

---

March 09 2005 at 01:54:30
Name: Todd Murry
Email: tackman@intergate.com
Location: Tulsa
Comments: This post will stir some memories, I have no doubt.
We lived across the street and up a couple from Joe Krieger and family, Joey, Stevie, Janice, Julie, Jody, Jackie... If I am wrong on a name, it's only one.
Children, wild in the streets after dark in the 1960s. Bagworm fights, bats in the bedroom, and on and on... I know Janice remembers, she was my bud, so was Jimmy M. Polio didn't stop him. Memories I will have forever...

---

March 08 2005 at 22:18:58
Name: John Young
Email: johnk662561atyahoodotcom
Location: Rose Bowl Snack Bar
Comments: That's sad about the Rose Bowl closing down. I'm afraid the Sahoma Lanes in Sapulpa might be next. Seems like bowling isn't the big draw it used to be. I remember being on a league that bowled at Rose. It was a great alley and the lanes were well taken care of. She'll be missed...

---

March 07 2005 at 19:16:27
Name: Dave
Location: straight outta Kansas
Comments: I remember that KGGF's multiple formats in the late 60s included a lot of weekend hours devoted to top 40, usually without the tightly programmed format of KAKC or KELi. That made it a good alternative to the two Tulsa rockers that were too often in a rut, at least in the daytime before WLS could come booming in after sundown.

---

March 07 2005 at 13:32:03
Name: Gary Chew
Email: garychew(at)comcast(dot)net
Location: Arnoldstadt, CA
Comments: To D.C. Meister Bruchas:
I didn't conjure up the Gillette handle for KOTV's cutting edge late night programming. If my memory serves me on this, it was His Eminence and Great Nurturer of All Things Spiritual, Mazeppa Pompazoidi.

---

March 07 2005 at 12:21:34
Name: Mike Bruchas
Comments: To Bro Hillis - I have forgotten the guy who did WGN radio then TV's FARM REPORT before Orion Samuelson - "but I used to know...". I think Orion's son is the producer maybe sometime talent. I'd swear we briefly carried the TV show on KGMC in OKC for a short time - it came in on 2" on a 1 day delay (or that was a weekend wrap-up show) then on satellite - on the delayed show - I think the station was to insert local markets - we never did. All I remember is somewhere in the '80's when the show was nationally syndicated - Orion took a BIG turn to the right politically outta nowhere (and I thought was acting a bit full of himself). I guess he hated someone at USDA or whatever. I heard it was then being syndicated out of Omaha then went off the air.
To Bro Chew - didn't you coin the name "Delmo Gillette" for a radio character or KOTV translator engineer?
Don't get me started on why new station owners change long-lived + familiar call letters like KGGF, KVOO or WMAQ - when "there ain't no need..."
Oh man - RFD-TV - found this link for POLKA music from the sponsor of their "BIG JOE POLKA SHOW"...too bad I am too poor for a dish, Bro Hillis!

---

March 07 2005 at 07:50:19
Name: Lowell Burch
Email: ten.xoc@3hcrubl
Location: March Madhouse
Comments: Bill Miller's show is one of the best programs on the radio today. You can pick it up out of Bartlesville on 100.1 FM every Sunday evening. I am a regular listener.
I bowled some of my best games at Rose Bowl. Once, while bowling there, I was on my way to a 300 game - but I got sort of excited and blew the second frame.

---

March 07 2005 at 04:54:54
Name: Gary Chew (via email)
Location: Sacramento
Comments: "K-G-G-and-F" was the radio character, Jasper G. Jones. The man giving him voice was Bill Miller, who worked at KGGF for a long time.
I worked with him at KELi; his name there was Bill Kelly.
He lives now in Olathe, KS. He does a syndicated big band program, "The Bill Miller Show", that's heard in a number of markets. (114 radio stations in 30 states and Canada including 20 Kansas AM and FM stations...webmaster)
I think a station in northwest Arkansas carries it. It's also carried on an AM in Wichita.
He used to do Jasper on KELi...or rather K-E-L and little i.
Here is a Bill Miller bio. You can hear some of his 2004 shows on MP3 at TheBillMillerShow.com.
---

March 06 2005 at 21:28:30
Name: Mark Hyatt
Email: mjh5364@prodigy.net
Location: west of the Oklahoma Aquarium
Comments: I read in the paper today about Rose Bowl closing down. I couldn't believe it myself that after 43 years in business, its shutting its doors for good. It was a spectacular place to bowl.
Not only did I work there for 6 years (1983 thru 1989), but I bowled there as well, posting several 200 games, some 600 series and one 700 series game(posted a 711 series in the summer of 1986). Also saw events take place there such as Bowling With The Pros, which Jerry Park from KOCO-TV 5 hosted, the forementioned movie UHF, Katey Sagal and Ed O'Neill from Married With Children.
It's like a recurring bad dream to wake up again and read that another part of Tulsa's identity is to be discarded. It makes me feel like Iron Eyes Cody watching that trash bag sail out the window and land at his feet in the old Public Service Announcement.

You can't save everything, but the Rose Bowl is a highly distinctive part of the landscape. If and when folks come to the next "Route 66" convention, and ask what happened to the Rose Bowl, we just shrug and say, "Oh, it was demolished"?

(P.s., vote for the Admiral Twin every day this month.)
---

March 06 2005 at 20:47:52
Name: John Hillis
Location: Melting Snowpack, Virginia
Comments: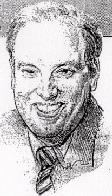 KGGF hadn't changed much since my mother worked there around 1939 through the last time I listened a few years ago.
I listened fairly frequently in my Tulsa days. KGGF was an ABC-E (Entertainment Network) affiliate, as I recall, so they had network news at the bottom of the hour, while KVOO ran NBC at the top. The morning DJ, whose name I can't dredge up (His station breaks were "K-G-G-and-F, Coffeyville"), while no Erling, was pretty good for a little town where the gelts and barrows prices from the Kansas City Stockyards are the most important news of the day.
Since I moved out here on the dirt road and had to get the Dish, my new favorite network is RFD-TV, channel 9409 (so high it's almost low), which runs live cattle auctions along with about every state's Cooperative Extension Service television show, live coverage of the FFA meetings with Orion Samuelson (a name out of the past that may mean something to a Chicago boy like Bruchas), and old ShowBiz country music shows like Porter Wagoner and the Wilburn Bros. And a 90-minute Saturday night polka show out of Omaha. (When was the last time you saw a band in leiderhosen with an accordionist singing lead on cable? Other than the History Channel's endless Hitler bios, I mean.)
Say what you like, I find it refreshingly un-focus-grouped, and it'll probably be bankrupt by Tuesday morning. But if KGGF ever had got a TV license, it would probably have looked like that.

---

March 06 2005 at 10:49:01
Name: Webmaster
Comments: This is wild: Boing Boing points out that almost every Dr. Demento show ever produced is available on MP3 at TheDoctorDementoShow.com. The doctor appeared in Weird Al's Tulsa-shot movie "UHF" as the Whipped Cream Eater.
I mentioned these "tales for the timid" Urbane Legends a couple of years ago, but here they are again, apropos of nothing.
Bad news in the paper today: the Rose Bowl will close in one week.

---

March 06 2005 at 03:56:35
Name: Wilhelm Murg
Email: wilhelmurg@ yahoo dot com
Location: A little North of Kon-Tiki Koni
Comments: Hunter S. Thompson, Dr. Gene Scott, and Martin Denny all dead in a few weeks of each other...and Brain "Head" Welch of Korn was baptized in the River Jordan today; the end is nigh!
I never had any contact with Denny, but my association as one of the writers for the (late) COOL & STRANGE MUSIC! MAGAZINE had me singing the praises of his reissued CDs in the review section, which had international distribution. My friend and former publisher, the magazine's founder, Dana Countryman, DID do a Denny interview and always threatened to publish the unexperged version when Denny died (just between you and me, it sounded like Denny was less than pleasant to deal with). I emailed Dana about Denny's death on Friday and the interview is already up on the website:
http://www.danacountryman.com/Denny/Denny1.html
It is the only interview when Denny admitted that he wasn't involved in every record that bore his name (so, like, did the 101 STRINGS sometimes only use 99?)
I first heard Denny's music when a friend of mine read Re/Search's INDUSTRIAL CULTURE HANDBOOK (mentioned in the interview) and found a copy of the classic "Quiet Village" album. Denny made the handbook (which discussed such issues as electronic noise, Alister Crowley's magick writings, body modification, and anti-capitalism) because his birdcalls were an influence on the primordial (or maybe I should say the prototypical) industrial band, Throbbing Gristle. The band's "Greatest Hits" even featured their female member, Cosey, dolled up on the cover to pay homage to Denny's album covers. Once you hear the music, the influence on early Pink Floyd (the MORE soundtrack and UMMAGUMMA)and new wave composers, like Devo leader Mark Motherbaugh's opening music to "Pee-Wee's Playhouse," is obvious.
One of the bands to spin off of Throbbing Gristle, Chris & Cosey (featuring Cosey and Chris Carter, (who had designed Pink Floyd's ANIMALS cover in an earlier life) even sampled Denny in a long out of print masterpiece of industrial music, CORE, and also paid homage in their own S&M-influenced dance album, EXOTICA.

The only Tulsa connection I know of with Denny was that when I met my friend Roy Lee, who was also a Throbbing Gristle fan, he took me to the Bamboo Lounge (back in the 1980s) just so I could hear "Quiet Village" on the jukebox. When the record started, the owner brought out tap shoes and castanets and, while sitting on a chair, clicked out the rhythm with a precision that was unbelievable. You just don't find entertainment like that anymore!
"You are a fluke of the universe, you have no right to be here, and whether you know it or not the universe is laughing behind your back." - The National Lampoon, "Deteriorata"

---

March 06 2005 at 01:31:41
Name: Jim Reid
Email: jimreid56 at aol dot com
Location: Dallas
Comments: I was looking through the section on Tulsa's drive-in movie theaters and something occured to me. It's surely a sign of my advancing years that the only movie I remember seeing at the Capri Drive-in was clean. It was "To Sir With Love".

---

March 05 2005 at 21:07:51
Name: Gary Thompson
Email: Gary@kxoj.com
Location: Sittin' on my mental combine
Comments: KGGF...I know what you're talking about.
KKOW 860 in Pittsburg, Ks. tried that conservative talk thing for a couple of years. That seems to be a formula that works better in a big city atmosphere than it does on a heritage rural AM.
KKOW just went back to their roots by switching back to their classic country/full-service heritage format.

---

March 05 2005 at 09:33:11
Name: edwin
Location: I hope so
Comments: Even my favorite...The Mighty 690, KGGF-AM...has gone off on some tangent! They do still have a "homey" show in the morn' & are supposed to still play the old time radio shows, but I can't figure out when. Have listened to them since I was a wee boy & they never changed until recently. Too-too bad. Just can't imagine the farmer on his combine listening to the far right.
Not to encourage a conflagration on this topic, but here is some interesting demographic data from Talkers Magazine.
---

March 04 2005 at 21:31:31
Name: Erick
Email: ericktul@yahoo.com
Location: Tulsa
Comments: As a prelude to Gary Thompson's comments on the former 101.5 KMRX, lest we forget that before it was Christian, it was a great Triple A (Adult Album Alternative) station some 2 to 3 years before the format really took hold nationally (it was known as X 101.5).
Before that, I believe it was Christian (although these were the days of local marketing agreements, or LMA's, so it may have been multi format at that time).
Soapbox time...with all due respect to outgoing FCC commissioner Michael Powell (Colin's son), one of the worst things to happen to radio was deregulation. I'm not sure what the intention was other than to make the airwaves more sanitary. The big corporations bought out the smaller companies. The vast majority of Tulsa stations are owned by Clear Channel (KIZS 92.1, KMOD 97.5, KTBT 101.5, KQLL 106.1, KAKC 1300, KTBZ 1430) or Cox (KWEN 95.5, KRAV 96.5, KRTQ 102.3, KJSR 103.3, KRMG 740). All local flavor in radio has been lost. Hopefully a change in leadership will help.

---

March 04 2005 at 08:19:20
Name: Webmaster
Comments: Martin Denny, whose recording of Les Baxter's "Quiet Village" is a Tiki culture anthem and was the first Fantastic Theater theme, has passed away in Hawaii at age 94.
Found this good article about our three very different, but excellent college radio stations, KRSC, KWGS and KWTU in Urban Tulsa's archive from earlier this year. More about them here on Tulsa Radio: Yesterday and today.

---

March 03 2005 at 12:28:03
Name: Don Norton
Email: donaldhnorton@hotmail.com
Location: Tulsa
Comments: Looks like it's time for another "festival" on public television, starting Saturday, March 5. Rita Sherrow lists "The German Americans" from 3 to 4:30 (probably with "pledge breaks"). That's the show we found pioneering Tulsa weatherman HARRY VOLKMAN on a year or so ago.
Television's "ageitis" caught up with Harry at WFLD last summer, but he apparently has no plans to go anywhere else. I can't imagine forecasting Chicago's weather is that interesting--I've experienced a few Chicago winters myself.

---

March 01 2005 at 18:50:11
Name: Bryan
Email: thetafffamily@netzero.com
Location: Route 66 NE
Comments: Was it a cost-saving measure or laziness that keeps the downtown buildings from spelling out Christmas words at night during the season with their office lights? I remember that vividly, and would like to show it to my kids someday.
I really appreciate this nostalgic site. Thanks!!

---

March 01 2005 at 10:32:38
Name: Gary Thompson
Email: Gary@KXOJ.com
Location: 55 Floor Citiplex...getting ready to open the mic and expose Tulsa to Strep Throat
Comments: I think you're referring to "Live 101.5" KMRX which is owned by Clear Channel. Our former Morning guy, Seth Andrews was at the helm of that with PD Chad Bonham. We didn't own it or have anything to to with it, other than share a former employee in Seth. It was more Christian CHR and a money experiement for CC.
They were on the air for about a year and a half. Then CC changed 101.5 to Urban. We started the Kross 100.3 about a year after Live folded. But "Live" and the "Kross" sound NOTHING alike and never did. The Kross is hard rock. The Kross has been on for about 2 years now.

---

February 28 2005 at 21:38:28
Name: John Young
Email: johnk662561atyahoodotcom
Location: STILL Waitin' fer the dang Trolley!
Comments: Gary, what happened to that Christian Rock station that KXOJ was setting up as a sister station? I can't even remember the call letters now. It was about 2 years ago, I think. The guy who worked with Jim Marbles before Craig West came on board was one of the DJ's at that station. It was literally (it seems) here one day and gone the next.
Mr. Stephens has REALLY spread out! I had no idea he owned those other stations! Thanks for the info!

---

February 28 2005 at 20:52:20
Name: Gary Thompson
Email: Gary@KXOJ.com
Location: Jenks...or Janks...if you're from South of I-44
Comments: To answer Mike's question about the dad on family ties...I think that was Michael Gross. I can only remember that because he looks alot like my dad.
In response to Mike's other questions:
KXOJ AM ran anything from sattelite Christian talk to southern gospel to brokered soul as KBLK back in the day. They finally settled on Southern Gospel for about 10 years. Then a year or two ago, we flipped 1550 AM to sports talk running WWLS relayed out of OKC. We do a local 3 hour daily segment from 9am to Noon with Big Al Jerkens from channel 2 and Jimbo Elrod (former Chief's pro and OU football star).
100.9 FM is our flagship stick in Tulsa and we're Contemporary Christian. We've got a 5K signal up in B-ville at 101.1, a 5K in Pryor at 94.5, and a translator in Chelsea at 100.7 FM. Those signals give our CCM format a pretty good coverage.
We also own 97.1 KMMY in Muskogee (Country), KBIX 1490 Muskogee (repeating WWLS sports), and KCXR 100.3 FM Taft (Christian Rock...kind of like 104.5 KMYZ on communion wafers)

---

February 28 2005 at 20:33:50
Name: Mike Bruchas
Comments: Sitting here watch G.ailard S.artain murder a review of "Band on the Run". Stu Odell sent me a DVD of some old low dollar spots by Gailard for Greer's Tape Centers - execpt he was pitching albums. Former KOTV Production Manager Bill Southard makes a cameo in one of the spots. GS as Santa is plugging Craig 8 track decks too. Also saw some early Chris Nickel's Renault spots with the legendary Le Car by GS.

---

February 28 2005 at 20:33:38
Name: Darrell
Location: Midwest City OK
Comments: I am trying to find exact history and dates of call letters and formats of these stations:
(AM)
740 - 970 - 1050 - 1170 - 1240 - 1270 - 1300 - 1340 - 1430 - 1500 - 1530 - 1550 - 1570
(FM)
89.5 - 90.5 - 91.3 92.1 - 92.9 - 94.1 - 94.5 - 95.5 - 96.5 - 97.1 - 97.5 - 98.5 - 99.5 - 100.3 - 100.7 - 100.9 - 101.5 - 102.3 - 103.3 - 104.5 - 104.9 - 105.3 - 106.1 - 106.9 - 107.5
You will find information about several of those frequencies here.

A TTM reader recommends trying the Broadcasting and Cable Yearbook, which used to list each radio station by city of license with date of sign-on and current format. The SRDS is advertising-related, but may give sign-on date, power, and format info. Both should be in the reference section of most good-sized libraries.

He also suggests trying the Oklahoma Association of Broadcasters to see if they have a historical archive. You could see what OU has down in Norman, either in the library or the department of RTVF, which might have saved annual editions of the reference books.
---

February 28 2005 at 17:40:04
Name: John Young
Email: johnk662561atyahoodotcom
Location: Vern Station Waitin' for the Trolley
Comments: Mike...
I THINK KXOJ is still owned by the Stephens family (Gary, please correct me if I'm wrong). I know when I was growing up, we used to get mail in our P.O. Box for "Maude Stephens" who had the same Rural Route Box number we had. I'm assuming she was related to the Mr. Stephens who owned the station, since the Rural Route she was on was Frankoma Road.
KXOJ is spreading out, that's for sure! They have like 4 or 5 other stations around the area that I assume simulcast the programming from their homebase at CitiPlex. Gary's right. From its humble beginnings, KXOJ has really moved up in the world!

---

February 28 2005 at 15:21:42
Name: Mike Bruchas
Comments: Help me - I remember KXOJ off the Turnpike access road but cannot remember the programming - I thought all they had was the AM. I think TU grad Leslie Smiley may have read news for a short time at KXOJ. It was a station that did not have ties with TU/ORU for recruiting student workers like other Tulsa radio outlets had. KTOW in Sand Springs was the western daytime/soul at at night station before KKUL and had - I thought - a stronger signal AND decent programming. What happened to it? It broadcast from some building in downtown "Snand Springs". Couple of times we tried to find it when out cruisin' from TU after a stop at the original KNOTTY PINE.
So who owns KXOJ now and what other stations are sister operations? The webpage doesn't really say.
I am glad to see the John 3:16 Mission is still there in Tulsa. They are one of the KXOJ web page sponsors. The old white building which they occupied by the Brady Theatre - wasn't that the World or Tribune's original home?
Speaking of the TSU railroad - when will it ever be a commuter line to downtown? I see Albuquerque is gearing up for Belen-Albuquerque-Santa Fe commuter rail service. One of the stars from that Michael J Fox old TV show (not Spin City) had run a freight and scenic railroad in Santa Fe. I forget - the guy who played the long-suffering Dad is whom I mean...

---

February 27 2005 at 19:17:54
Name: Gary Thompson
Email: Gary@KXOJ.com
Location: Jeanx - Now craving a late night air shift and a burger and fries delivered from Braums in Sapulpa
Comments: Wow. Now that WAS a long time ago. I don't go that far back. But I started at KXOJ as their full-time overnight jock in early '93 one week before I graduated from Oologah high school. The station was still in Sapulpa at that time. The station was in a house literally in the middle of a cow pasture. There was nothing between you and the rest of the world out there at night except half an acre of land and a 3 dollar door lock from K-mart.
There were times (all hours of the day and night) that people would just show up and walk into the studios. There's nothing more frightening than finishing an on air "prayer break" at 3am, looking up through the glass and seeing what looks like a 300 pound deranged trucker staring at you from the production booth. Turns out that he was just the new fill-in trainee for weekends. But man, what a heart-stopper for a wirey 18 year old baby jock.
There was another time I heard of in the 1980s that one of their part-timers was covering a shift on the FM. In between segues, he apparently sauntered over to the AM studio (which ran satellite programming) and picked up the mic to amuse himself. He began "speaking in tongues" on the air and invited listeners to call with the interpretation. He offered a CD of "Carman's" latest efforts to the caller with the correct interpretation. As luck would have it, the owner was listening and called in with his own interpretation. He said: "I'll tell ya what it means! It means 'You're Fired!!!'"
You know...I think that was the correct interpretation!
I moved on from there in '95 and worked for a number of other stations in town including KRAV 96.5, KWEN 95.5, KQSY 101.5 (now KTBT), KCFO 970, KAKC 1300, KQLL 1430 and a few others in Ohio, Missouri and Kansas. Now it's great to be back where I had my first full-time gig. My family and I have come full circle back home to one of the best employers I've ever had.
KXOJ has improved quite a bit over the last decade. Instead of a cow patty in Sapulpa, we have some of the best facilities in town on the 55th floor of Citiplex towers, a skilled staff, great ratings, 5 area stations under our ownership, and loads of terrific listeners who are loyal to the bone. Great place to be. And I wouldn't have traded those humble beginnings for anything. It was a blast just for the pure love of radio.
Although...I do miss the late-night pizza and burger deliveries. No one can get past our security desk at Citiplex to get our evening jock her dinner these days.

---

February 27 2005 at 18:39:16
Name: John Young
Email: johnk662561atyahoodotcom
Location: Sand Springs: Sandburr Capital of the World
Comments: They're independent? That IS rare! Kinda like KXOJ was back when they were still in Sapulpa. When I was a senior in HS, I worked the late shift at Braums and would take burgers and fries out to the night DJ's over there. It was fun to sit and watch "the Magic of Radio" unfold. I always wanted to get into radio, but somehow never did.
Not to date myself, but I can still remember when KXOJ played songs by Henry Mancini and The Lettermen...lol

---

February 27 2005 at 11:15:36
Name: Gary Thompson
Email: Gary@KXOJ.com
Location: Genx, America...home of the "one and a half mile per hour" speed limit down mainstreet
Comments: 1380 is actually a rare situation. They're a stand-alone AM not owned my any major local conglomeration. The station manager's name is Steve. Nice guy. I forget his last name. But he's hispanic. It's something like Mendez or Mendoza...I don't know. I saw an interview with him on KWHB TV 47 right after they signed on here in the area.
1380 has a pretty decent daytime signal. And the programming is pretty good. Can't say that I've heard a lot of "It's A Small World After All..." I think they play mainly bubble gum pop. Kelly Clarkson, Dianna Degarmo, Jump 5, Ashlee Simpson...etc.

---

February 26 2005 at 22:01:12
Name: John Young
Email: johnk662561atyahoodotcom
Location: Duct Taping Cat Hair Off the Sofa
Comments: Last I heard, Gary Shore was in Iowa. That was a while back, though. I saw on one of the posts here that he was looking for work. Hope he found what he was looking for.
In unrelated news...what's the deal with this "All Disney, All the Time" AM station? AM 1380? All of a sudden I've been seeing billboards around Tulsa about it. I still shudder when I hear "It's a Small World After All". My wife flipped over to 1380 the other day and that song was playing. If any of y'all heard a loud, sucking sound Friday afternoon during "drive time", that was twenty years of therapy getting "power flushed" right down the tubes and every pore in my body slamming shut!
Is that a Clear Channel station or is it one of the few they DON'T own?

---

February 26 2005 at 16:34:09
Name: Gary Thompson
Email: Gary @KXOJ.com
Location: Jinx...with a 103 Fever and frosted mini-wheats all over the living room floor. Ain't parenthood grand?
Comments: Where did Gary Shore go to anyway? I saw someone mention him on a post in the last guestbook. Also, Trav does our forcasts at KXOJ as well. He calls them in on phone for us. I understand that he uses a Marti unit for Cox's stations. He's made mention that he's looking at going to .mp3 for all of his radio clients. Cheaper and simpler than a Marti. And better quality than phone.

---

February 26 2005 at 09:10:30
Name: Webmaster
Comments: Archived Guestbook 177, where we just read a fantastic recollection by Al Hess of meeting Ray Charles at the Cimarron Ballroom in 1960. I happen to know the "Tom Ed Claiborne" in the story; he is an excellent drummer and taught at Memorial High School in recent years. Maybe he'll visit here soon.
We also saw a new picture of Big Bill and Oom-A-Gog. Interns in Tulsa TV/radio over the years were discussed. We heard from Kristi (Conrad) Stewart, once an assistant to KTEW's "Troubleshooter", later Associate News Producer.
We learned of the passing of Bob Tayar, former co-owner of the Tulsa and OKC Molly Murphy's.
As a young teen, Robert W. Walker (later a KAKC Top 30 jock) met Kelly of "Kelly and Chauncey".
A locally-produced TV show, "Biopsy Playhouse", could now be called "Autopsy Playhouse"--it was cancelled from the local WB, though it can still be seen on the internet.
There is much more worth reading in Guestbook 177.

---
Back to Tulsa TV Memories main page