Tulsa TV Memories GroupBlog 322

TTM main | What's new on TTM? | GB Archive


March 10 2011 at 07:10:50
Name: Lazzaro
Topic: Booth
Comments: There was much more going on behind the little window than I had imagined.

Speaking of Bishop's... TulsaGal has nice spread on it here:

http://www.tulsagal.net/2011/02/bishops-restaurant.html

---

March 09 2011 at 22:00:54
Name: Ron W
Topic: More 50s movie stuff
Comments: Mr Linder, if I remember right the Ritz had clouds that moved around the ceiling and stars that flickered. If I didn't like the movie that well I spent more time looking at the ceiling. My dad worked at Skelly Oil across the street from the Ritz and Coney Island was right next door. It was big fun for me to go downtown back in the day. Plus window shopping was top notch too.

---

March 09 2011 at 19:07:02
Name: Scott Linder
Topic: Movie stuff
Comments: Thanks to all for for kind comments, and for your interest in movie stuff.

Yes, I loved the Tulsa Downtown theatres too. Most every Friday night when I was a kid, me and my folks had a nice dinner at Bishop's Restaurant while visiting with all of our Bishop's friends and regular employees. Then, we would visit the windows at Vandevers or other stores on Main Street as we walked to our favorite theatre "up-town"... I did love those Friday nights... OK, that's another story.

With regards to theatre curtains, and such. As mentioned, all curtains and masking in theatres were operated from the booth, and were simple motor-controlled curtains that have been used for many years. Curtain cues varied, due to the set-up and curtain timing in each theatre. The operator new this, and made the appropriate timing cues, as needed. Some did this "on the fly" and others punched a curtain cue-mark in the upper-left of the frame near the end of the feature...see? It was possible during later days to automate some cues, and the operator did this by placing a foil strip on the print which cued by a photo cell located in the projector sound head.

In addition to curtain cues, the booth also included a control for the black horizontal screen masking that adjusted the screen from flat (1:85) to Cinemascope (2:40), if required. The operator did this as he hit the screen with the wide-sceen print after screening a a flat cartoon/short subject/or preview reel. I always liked doing this cue from flat to scope... the screen seeming to "grow" as the studio logo appeared on the screen.

Of course, all operators changed lenses and aperture plates when going to scope, and back again when the new show started,as well as re-setting the screen masking.

Being a Motion Picture Operator used to be such fun, especially when we did what we could to make every feature look great for the patrons.

---

March 08 2011 at 23:38:19
Name: Ron W
Topic: Mr. Linder's movie theater stories
Comments: Mr. Linder, just love to hear your experience at the old movie theaters in the 50s. I was just a young teen and every Friday night would go downtown to see such great movies like 'A Summer Place'. 'Giant', 'East of Eden' and so on. The Ritz was my favorite but loved all the downtown movie houses. Keep the stories coming.

---

March 08 2011 at 07:54:22
Name: Mitch Gray
Topic: Fall into the Gap
Email: North Of You
Comments: When I was in the radio biz, we loaded our carts with tape for 30 and 60 second spots. They also had an aluminum strip to identify then beginning of the tape (just like 8 tracks). Later machines merely encoded a tone at the onset.

I think the food joint below the stairs at Southroads was either Chick-fil-A or Orange Julius next to The Gap and Rebel Jeans. Rose at Looboyle would repair your Zebco snarls whilst thou shopped.

---

March 07 2011 at 15:29:13
Name: Jim Cripps
Topic: Movies and Southroads
Email: jimcripps () yahoo.com
Comments: Thanks too you also, Scott! Great stuff!

The record store on the upper-level of Southroads was Hastings, and hard to believe as it was very small in comparison to the store in present day Norman. I haunted that place as soon as I had a car, and waited patiently for anything U2 after their concert album "Under a Blood Red Sky" came out (live from Red Rocks). Notables I bought there, "Rio" vinyl by Duran Duran, and a brick that was once called Walkman! It was also the store that a girl asked who I was, and told me she had my class ring--strange circumstance that was.

I also remember the lower-level fairly well, always anticipating going down there and perusing Looboyle's, but never as a child being led through Soundtrack, which I think had a nice window view from the stairs. The awesome arcade was under the stairs, but I didn't go there much because of my age, and I think it, or another arcade owner, moved to the end of the West hall, and a Townshend Tops kind of place filled up its old spot. Great eye candy for a kid.

There was a food place down there, next to the stairs on the west side of them... anyone remember the name?

---

March 07 2011 at 09:59:40
Name: Lazzaro
Topic: Extravaganzas
Comments: Follow-up question, if I may:

I'm fascinated to learn that the curtain (and if I understand you correctly) the house and curtain presets were controlled by cues included in the film itself. I would have never guessed that level of sophistication and technology to be present at that time. My experience in old proscenium halls, some of which had a cinema history, always included hemp and a flyman operating the curtain, generally from stage right. I had no clue.

Given that there were different screen sizes and the mechanics of the curtain had to have varied from venue to venue, how was that timing customized (assuming it was) for the different theatres? Was that a responsibility of the Operator to splice in? And how about those Spectaculars such as Spartacus and the like which included intermissions? Were those also coded into the film?

Am enjoying the education.

---

March 07 2011 at 07:40:23
Name: David Bagsby
Topic: Southroads Mall
Comments: speaking of Southroads Mall, does anyone recall the name of the music and record stores there? The record store was right next to Spencer's Gifts (I bought the quad version of Dark Side of the Moon on import there as well as a lot of music scores for Jean Luc Ponty and ELP). There was also an organ place across from there that I believe sold either Lowery or Gulbransen organs as well as a music store on the lower level where I got my first acoustic guitar (Takemine factory second) and a Fender Vibro Champ amp (which I still have)...they were also a Norlin dealer (mainly amps but they bought out Moog synthesizers then went under).

---

March 06 2011 at 16:49:37
Name: Scott Linder
Topic: Lazzaro's remarks
Comments: Thank you for your kind thoughts and interest in the movie stuff in Tulsey Town.

You obviously enjoyed several of the theatres who are now gone. I think that I may have worked the Majestic a couple of times, but the Ritz and the Orpheum were sad victims of "progress" when I began as an Operator. All of the downtown theatres were staffed by Local 513 Operators who had been there for decades. I learned everything I know about lenses from Carney Burton, who worked the Ritz for 30 years.

I never worked the Rialto,but it was the premier theatre for the TODD-AO screening of "Oklahoma" in 1955. By the way, the TODD-AO Norelco projectors used for that run are the machines that were moved to the Brook after the Rialto closed. Those old girls screened a lot of good films before they were trashed by various Brookside idiots.

Several folks have mentioned that I should attempt to compile my various memories and thoughts from my days as an Operator in Tulsa. I'll give it some thought, although I'm not sure that many really give a damn these days.

OK, I'll give you another little story that I remembered the other day.

I think that my interest in projectors began at Lowell Elementary School in Tulsa. Every Thursday was "film day" in Science Class, which was tought by a teacher named Clyde Jones. One Wednesday in about 1954, he was having trouble with the classroom projector, and he allowed me to look over his shoulder as tried to fix the problem. It seemed clearly obvious to me, and I soon got things going. I then became the science class "projectionist" and looked forward to every Thursday.

My serious interest probably began whan my Dad took me to a matinee of "Man of a Thousand Faces" with James Cagney at the Delman in the spring of 1957. I liked the film, but spent a lot of time looking at balcony and "the guy in the booth". As we left toward the lobby, my sweet Dad asked the manager if we could "visit the projectionist". The manager called the booth, and we were given permission.

I remember climbing the stairs to the balcony, and the opening the large metal "fire door" into the booth. Operator Jerry Murphy greeted us, amidst the sound of machines and the aroma of burning arc-lamps. Jerry should me everything about the booth, and even allowed me to "stomp the button" to do a changeover. I was in heaven, I think. He gave me a short clip of a past movie preview when left the booth... I kept it for years.

Jerry Murphy was a long-time member of Local 513 and installed all of the motion picture theatres in Tulsa for decades. He was a sweet man who cared enough about his craft to take a few moments in the booth at the Delman to entertain a little kid named Scotty.

Just to keep things tidy, the projector in the science class at Lowell Elementary was a RCA 400 series with a 750 watt Mazda lamp. Of course, the Delman had Brenkert BX60 machines with RCA 9030 sound heads, and Strong Mighty-Nighty lamps.

In answer to your question, all drapes and lighting in the theatre were operated from the booth by the Operator. Most were timed using Clint-Faire marks on the print, but later versions in platter booths used a foil strip that cued automated curtains and lighting.

OK... I've just said WAY too much here. My apologies to many TTVM readers.



Actually, Scott, this is THE place for Tulsa movie theater memories. I consider it a prime topic for this site. So, no apologies needed, just keep it coming.
---

March 06 2011 at 14:34:00
Name: Alan Fare
Topic: Arcade
Email: filmgeek67 at hotmail dot com
Comments: Something has been bugging me for several years now, and this may be the place to find an answer.

When I was a young teen I spent most of my time (and money) at Southroads Mall. It was just across the field from my house, back in the early 80s, and was my home-away-from-home growing up. I can recall the old Renbergs, Vandevers, Woolco (long before Walmart), and other stores, but one name escapes me to this day.

Way down at the end of the hall in the lower level, by Soundtrack (I believe it was SEVCO...webmaster), was an arcade. I can't for the life of me remember its name! I can even remember my favorite game at the time was Omega Race, the only sit-down video game I'd ever seen at the time.

Can someone please tell me the name of that arcade and end my quest?



From near the bottom of GB 243, Bill Jaynes thought the answer to your question may be "Nautilus".
---

March 06 2011 at 10:59:17
Name: Lazzaro
Topic: What Mitch said.
Comments: Sometime when you are bored and twiddling your fingers Scott, I wonder if you might consider compiling a list of the Tulsa area theatres you worked at as an Operator (or as an apprentice) and to the extent possible, the films you projected in each. As Mitch and Mike theorized, I also expect that I sat in seats with you up there behind the little window.

Until age 7 or 8 most of my movie watching was at the Admiral Twin with a little Airview and Apache sprinkled in for spice. After that the usual suspects were the Circle, the Brook, the Delman, the Boman Twin, the Will Rogers and the occasional trip downtown while those theatres were still open - the Majestic, the Rialto, the Orpheum.

The Circle equaled Bond, James Bond. I watched Thunderball eight times there during the run (often by remaining in my seat when the movie let out and not making a peep until the film started up again, rinse and repeat). It was the opening credits with the back-lit swimmer girls in silhouette...

The Delman was my favorite. Think I saw 20,000 Leagues Beneath the Sea there and many many others. I didn't see Mary Poppins (just recently watched it for the first time) probably due to the trauma inflicted by 26 months of Julie Andrews at the Brook.

The Boman Twin introduced me to Miss Olivia Hussey, er, I mean Romeo and Juliet. In addition to True Grit I think I also saw Fantastic Voyage there and of course many others that I can no longer recall.

Wouldn't it be great if a list of films shown at the various venues during the lifetime of each theatre were available? Talk about a trip down memory lane.

Bonus question: Did the operators in the booth have any control over the curtain switch and if not (as I suspect) how did you communicate with whoever did?

---

March 05 2011 at 17:06:14
Name: Scott Linder
Topic: Mitch Gray's note
Comments: Mitch, thank you for your nice note and kind comments with regard to those of us who have now been eliminated from motion picture theatres.

I have received several comments here on TTVM from those who have experienced poor sound and pictures at various area venues. That makes me sad, but you must realize that most theatres are either automated, or operated by a "manager" or concession-stand employees with little or no technical knowledge.

As a side note, I find it interesting that producers, directors, and other folks who produce the motion pictures you see REQUIRE union Motion Picture Operators in all of their studio and post-production screening rooms here in Hollywood. However, they spent more than a decade and millions of dollars to eliminate Operators from their theatres. Hmmm...

Meanwhile,patrons experience bad product and distributors make no money on films, and are forced to try to earn a living on the concession stand.

I'm so sorry that many patrons now have less-than-good experinces in local theatres. These days, it's all about new technology and saving money. All of us old-timers who cared for the patrons are long-gone, I think.

I have lots of stories from "the booth' in Tulsa. OK, I'll give you one more.

After more than a year as an apprentice for Local 513 with no pay at area drive-ins such as the Capri, Apache, Bellaire, etc. I got a call from the Business Agent one Saturday saying that an Operator was sick, and could I cover his shift? Of course, I said "yes" and he told me to report to The Delman!

This was my first hard-top shift, and it was very scary. When I got to that theatre, the film was "Mary Poppins" and there was a line around the corner for tickets!

Long-story-short, everything was fine and the BA called me the next day and gave me two full shifts, one of which was the East side of the Admiral Twin.

So, I remember the Admiral Twin. My first year as a "real" Union Motion Picture Operator. I made anough money that year to pay-off my parent's mortgage. God Bless Local 513, and God Bless The Admiral Twin... I'll never forget it.

OK...NOW I'll shut-up.

---

March 05 2011 at 08:40:12
Name: Mitch Gray
Topic: Misc
Email: North of You
Comments: I thought Thaipho was a workout program.

I feel that Mr Linder was fortunate to have participated in the movie industry in his heyday. The way he rattles off the projector and audio equipment nomenclature tells me he truly enjoyed his profession and reminds me of the start of a Tom Clancy novel.

I recall seeing "Midway" at the Boman in "Sensurround".
Lots of low frequency rumbling mostly. I wonder if Scott had a hand in that?
Don' you dare stop posting here at TTM Mr Linder.
I relish your comments.
---

March 04 2011 at 15:55:52
Name: Lazzaro
Topic: thaipho
Comments: You should see my posts before I discretely discreetly ask Mike to clean them up.



Scott had posted an apology for a couple of typos that I fixed up for him.
---

March 04 2011 at 15:02:00
Name: Scott Linder
Topic: The Admiral Twin, et al
Comments: Lazzaro, thanks for your kind words although I'm sure that the new Admiral will have all the new digital equipment that will provide nice pictures and sound. Old "Motion Picture Operators" like me have faded in to the past, now.

Perhaps I'll get a chance to see the new place.. I'd like that, and I will send them a note that they are not allowed to screen "The Sound of Music" without your expressed permission. I'm a bit weary of it too, after running it at the Brook for 26 months. Although, I do miss those lovely Todd-AO/Norelco projectors.

On another note, with the new "True Grit" on the scene these days, I clearly recall running the original version on the East screen of the Boman Twin for quite a while. It looked nice on the Boman screen, and I recall that the large audiences would often applaud when the credits hit.

The Boman had Simplex machines, Norelco platters, and Christie xenon lamps on both screens. It was my first time running platters.

By the way, Kim Darby (the original "Grit" actress) lives near to me here in Toluca Lake. I see her from time to time.

OK, I'll stop boring everyone. My best to the new Admiral Twin.



Let drop a tantalizing brush with fame, then exit stage right, leaving them wanting more. Sly dog.

I believe I saw "Grit" at the Boman Twin.

Just added to the bottom of the Admiral Twin page the story of the fire, plus Scott's excellent technical detail about the screen surface composition.
---

March 03 2011 at 18:25:41
Name: Lazzaro
Topic: Phoenix
Comments:
I'm delighted to hear the AT looks like it is coming back too. I've been critical of the way the owners have managed the pr and tsunami of popular support since the fire but then again, I'm glad I wasn't in the middle of all that frenzy and can't say how I would have reacted. Those are shoes I'm glad I didn't walk in.

I am surprised local big guns didn't step forward to make this happen sooner (assuming they haven't in the background). There are some deep pockets in Tulsa who have entertainment connections. Maybe they are as pinched as everyone else, who knows?

At any rate it is exciting to think new screens will be illuminated there. You should make a trip out and show them how it is done right, Scott. Just don't run 'The Sound of Music' or I may try to burn the new place down myself.

---

March 03 2011 at 17:08:12
Name: Scott Linder
Topic: The Admiral Twin
Comments: How nice to hear that The Admiral Twin will open again in the near future. It is truly a gem, and one of few drive-in theatres that remain anywhere in America. I send all my best wishes to the new owners and to all those who have donated.

As mentioned, I spent many hours in the booth on the East side, and screened many fine and not-so-fine films. In every case, it was always fun to do my best to put a nice picture on that old screen with many coats of paint, and wishing that I could still hear the voices of the children playing in the "kiddyland" park just below it.

Of course, other voices along with bouncing cars from the back ramps were always a part of the "weekend crowd". It was all fun, and a memorable part of the Tulsa landscape when I worked there in the 60s.

By the way, the East screen had a pair of Motiograph AA projectors with water-cooled Ashcraft Super Corelight lamps. Sweet... I can still hear the sound of them as I think of the Admiral.

All my best to the new Admiral Twin....

---

March 03 2011 at 07:46:20
Name: Webmaster
Topic: The Admiral Twin Drive-In
Comments:

The Admiral Twin will return this year! Story at KTUL.

Read about the Twin's history on this site's Admiral Twin Drive-In page.
---

March 02 2011 at 21:19:42
Name: David Bagsby
Topic: Space Center (sort of)
Comments: Well, not actually about the mythic Tulsa missile program building but I saw that Virgin Galactic is steps closer to public space travel... thought some of you here might be interested.



As I asked on David's "Tulsa Project" TTM page, "has anyone else had to explain to first wondering, then chopfallen visitors that the Space Center is a storage facility, rather than the site of a Tulsa-based missile program?"

If Virgin Galactic offers a 100 Mile High Club certification, they may do very well indeed.
---

March 02 2011 at 17:25:23
Name: Scott Linder
Topic: TTVM stuff
Comments: OK, allow me to compress several TVM entries in to just a few words:

"Tulsa" was a very interesting and lackluster film, Ms. Russell had stunning breasts, the re-make of "True Grit" is a joke, and the Academy Awards Show was visually stunning but vacant of any real talent.

---

March 02 2011 at 13:28:43
Name: Lazzaro
Topic: Tulsa
Comments: Sorry to hog the comments...

Curiosity got the best of me and I just watched it. It's a better film, for the period, than it is being given credit here. Formulaic, mostly predictable, but not bad. There's a beginning, a middle and an end. What more do you ask of 1949? I even liked the song.

My 'yonder's Tulsa!!' memory and the buttes is attached to some other movie - can't imagine what that may be, but know I've seen it. It wasn't this one.

I'm envious of Mike Miller seeing the difficult Miss Hayward pitching a fit at the Hotel Tulsa. I think I might woulda flipped an oil lease for that too.

Final line of the film spoken by Chill Wills:
"Yes Sir, Tulsa's still the oil capitol of the world. And mighty proud of it"

My, my, my...

---

March 02 2011 at 11:16:34
Name: Lazzaro
Topic: Tulsa
Comments: Well holy cow. I was disappointed to find that Netflix doesn't currently stock 'Tulsa' and on a lark went to YouTube. The entire film seems to be posted here:




When I find a spare hour and a half I intend watch and to hear that song all the way to its 'lamentable conclusion' and see if my memory of the buttes is correct. What a remarkable world we have at our fingertips these days. Dang.

---

March 01 2011 at 11:48:23
Name: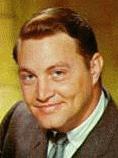 Jim Ruddle
Topic: Tulsa
Comments: The movie "Tulsa" was hardly an earthshaker, although as I recall we were let out of school at Central when the big premier cast rolled into town.

The worst thing associated with this flick was the song:

"Tulsa. Swingin' down to Tulsa.
Giddyup horse, there's the county line..."

And so on to its lamentable conclusion.

The oil field fire--the special effects mentioned above--was used by Herb Lightman, later, in an industrial film called "Rudy Crude."

---

March 01 2011 at 01:27:18
Name: Gary Chew
Topic: Song Lyrics
Email: Northeast of Eden
Comments: Hey, I thought the name of the song was, "She'll Comin'' Round Those Mountains," but I may be wrong about that. It's been a long time since I've had the chance to sing.

---

February 28 2011 at 21:43:23
Name: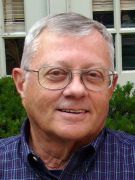 Mike Miller
Topic: The Anatomy Awards
Comments: My good old friend Gary Chew has somehow managed to link True Grit with Jane Russell's physique!

Makes me want to sing:

She'll be coming round the mountain
When she comes
(Toot, toot!)

One has to believe Howard Hughes trimmed his nails back when he was close to Jane.

Now, back to my DVR.

---

February 28 2011 at 21:13:01
Name: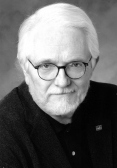 Gary Chew
Topic: Film Star Passes
Email: Northeast of Eden
Comments: Speaking of old hot film babes like Ms. Hayward. I noted with sadness that Jane Russell bit the dust today at 89. From a cold. Otherwise in good health. My dad had this story I loved to hear him tell other guys in the pool hall. He had gone to see "The Outlaw" 3 times because he just knew that sometime in one of those scenes when Ms. Russell was riding a horse that her blouse would slip all the way down. Which reminds me of those bogus mountains Mike Miller truly refers too in his untrue grit piece

---

February 28 2011 at 20:47:47
Name: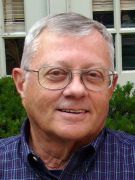 Mike Miller
Topic: Tulsa
Comments: I couldn't have been very old, perhaps 12, but I remember being in the old Hotel Tulsa lobby and seeing Susan Hayward coming out of an elevator in a knock out evening gown; she was in a real huff. (Her red hair must have been her natural color.) Anyway, I think she was heading for a nearby hotel bar called "The Afterglow." Obviously she must have been there for a premier.

I seem to remember maybe one shot of the actual Tulsa skyline in the film. There were some other scenes shot around Ada, and Turner Falls near Sulphur.

You'd think film producers would try to be a bit more authentic.

---

February 28 2011 at 20:20:23
Name: Lazzaro
Topic: Untrue Grit
Comments: Have you ever seen 'Tulsa'?
"'Tulsa' (1949) Set at the start of the Oklahoma oil boom, this epic features a commanding performance by Susan Hayward as Cherokee Lansing, a woman out to avenge her father's murder by a rival oil company. Cherokee's intensely focused plan for revenge, however, transforms into blind greed for the wealth that comes with the black gold flowing from her set-up wells. Tulsa was nominated for a Best Special Effects Oscar in 1950."

It's been quite some time since I've seen it but as I recall the climax was a race toward Tulsa aboard an oil laden wagon. One of the principle actors (Chill Wills?) exclaims as they are approaching their destination: "Yonder's Tulsa!!' They are racing past buttes and Arizona type scenery as they roar into town.

I haven't seen the new version of 'True Grit' but I hope Joel and Ethan know better too. I expect they do.

---

February 28 2011 at 19:25:53
Name: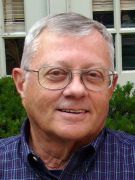 Mike Miller
Topic: Untrue Grit?
Comments: I got to thinking about why I didn't like the original which takes place in Oklahoma (Indian Territory.) (I did like Kim Darby.) However, as I recall there are some scenes with snow capped mountains in the background. I don't recall ever seeing Reservoir Hill snow capped in summer. There are just no mountains in and around Oklahoma high enough to gather snow. Just wondered if the new film corrected that error?

Surely Joel and Ethan know better.

---

February 28 2011 at 16:28:26
Name: Si Hawk
Topic: Furniture Page
Email: sihawk@hawkshometown.com
Comments: As I was admiring the TTM Furniture page I had some recollections that might be of interest.

A photograph appears of the Pigskin Manhattan furniture store on Admiral. Pigskin Furniture was founded by Sam Hawk (older brother to Bill Hawk who founded Hawk Dairies). After a number of years he was offered a deal by a fellow who had worked for Sam Hawk as a manager of his Pigskin Furniture store and who had subsequently started his own furniture business. Hawk accepted and Pigskin Manhattan came into being. Years later when pigskin was no longer fashionable, the company's name was reduced to simply Manhattan Furniture.

Another furniture store that did quite a bit of business for years was B.J. Furniture near Admiral and Sheridan. While reporting sports (stock car races and Driller baseball games) for KELi I sold furniture at B.J.'s. B.J. Furniture was one of KELi's biggest clients and G.M. Joe Henderson handled that account personally.

---

February 28 2011 at 07:09:42
Name: Lazzaro
Topic: Play/Screenplay
Comments: Here's a detailed recollection by Seidler himself describing how 'The King's Speech' came to be:

http://www.dailymail.co.uk/femail/article-1339509/The-Kings-Speech-How-naughty-word-cured-King-George-VIs-stutter.html

---

February 28 2011 at 01:04:12
Name: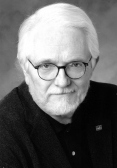 Gary Chew
Topic: The Oscar Bash
Email: Northeast of Eden
Comments: Can someone tell me why Sir David Seidler won the Oscar for Best Original Screenplay for "The King's Speech" when I've heard on 2 different occasions that there is a play titled "The King's Speech, which was seen by the film director's mother, who then, in turn, informed her son that this play would make a great movie. Seems to me that Seidler should've won for having written an adaptation, not an original. Just sayin'. And asking if anyone might know about this, specifically.

---

February 27 2011 at 14:05:05
Name: Rick M
Topic: Joo-stan
Comments: Now that's funny Mike. Really.

Wow, I just noticed it's been almost 10 years since his passing. I miss that old Cajun half-bleed. I Gar-on-tee.

---

February 25 2011 at 11:50:33
Name: Webmaster
Topic: Dumb thing I do at home
Comments:

When watching Channel 2 news, and the anchor identifies himself, "Hi, I'm Justin Wilfon," I always say "How you all are!" in the manner of Cajun TV chef Justin Wilson, to my wife's neverending delight.
---

February 25 2011 at 09:05:23
Name: Lazzaro
Topic: Gilcrease Mystery House: Ax, Murder, Attic, Rocking Chair and Fish Pond
Comments: ¿

I'm interested in discovering whether anyone here knows the story behind a somewhat legendary 'haunted' house of the 60s. It was/is located a stone's throw from Gilcrease Museum on N. 27th W. Ave. I 'visited' it in 1965 or so and have had a nagging curiosity about the place all these years since.

Story was that an old lady had killed her husband with an ax then had gone insane (as if she weren't already) sitting in a rocking chair in the attic, waiting for him to return. Rocking with the ax on her lap...

What does a sixth-grader do with that information?

Our assault on the place (there were 3 or 4 of us) began down on Gilcrease Drive (or Museum Road or whatever it is called now) where we ditched and hid our Stingrays. Up the hill through the brush and scrub oak until we entered clearing of the back yard. There was (and still is judging by a zoomed view on Google Earth) a sizable fishpond that, due to years of neglect, was full of the blackest, thickest, liquid substance I've ever seen. We all steered well clear of it half expecting something to erupt from the water and drag us in.

The entry to the house was made at a basement door in the back which was down a short flight of stairs. The door was constructed of small glass panes and one was already missing. Being the skinny thing I was then I was elected to squeeze through and go upstairs to open a door on the first floor. Well, I did it and entered a very spooky, dark basement - alone. It was absolutely packed with shadowy, difficult to identify things that made my hair stand up. I made it upstairs in one piece and entered the house proper from a doorway in the kitchen, if I remember right, and opened the back kitchen door for my fellow ghostbusters.
The place was incredible. Fully furnished as if someone had just left, but had clearly been vacant for years. Crystal in the cabinets, silver in the drawers, old cans and vintage cereal boxes on the shelves. Tables, chairs, everything. It was the same with the rest of the house. The only real sign that something wasn't right was that the carpets were rolled up in the main rooms on the first floor.

On the south side of the house was a large attached greenhouse/conservatory full of huge plants that were, of course, all long dead and creepy. Think Morticia Addams. To the north was an attached garage that had an old car in it, as I recall. It was room after room of a long deserted house with closets full of clothes, beds still dressed with linens, drawers full of belongings, even a dress maker's form in the sewing room. Wild.

On the stairs to the second floor was one of those chair lifts on the wall. And then there was the attic which was reached via a pull-down ladder. Sure enough, there was a rocking chair up there facing the stairs. Yow.

By poking around I determined that the family name apparently was Trimble - which only ratcheted up the creep factor. For quite some time after that I was reluctant to allow my hands or feet to dangle over the edge of the mattress at night...clearly picturing old Trimble hands reaching up from under the bed. Used to wish I could erase that name from my memory.

Sometime in the mid to late 70s I drove to the place and walked up to the front door thinking I might ask the current owners about the house. In the sandstone block framing the door was carved an evil little pinched gargoyle face. It had red eyes. I left.

In retrospect I imagine the old woman died, became infirm, or senile and possibly didn't have heirs to deal with the belongings. Not sure why it stood vacant like that for so long. Still it was a very strange place to explore. I discovered just recently that my elder brother had also been through the home - probably a few years before I did. It's amazing to think how many kids must have passed through that house to scare themselves yet I don't recall seeing any evidence of vandalism. No spray paint, no busted up furniture or mayhem. I doubt the old place would fare as well in today's world.

Statute of limitations being long expired, I can now admit to my first breaking and entering of a private residence (well, entering anyway) and hope to learn the rest of the story from someone here.


---

February 24 2011 at 11:29:10
Name: Webmaster
Topic: Gary Chew live on San Francisco radio
Comments:

Gary Chew appeared live on KGO radio in San Francisco last Sunday. He and host Peter B. Collins discussed the best films of the year, anticipating the Oscar broadcast this weekend.

To hear the podcast, click KGO Radio MP3 Archives for Sunday. You can either play the show, or right-click on the link there to save the mp3 file. Chew comes on at 9 minutes in. Act quickly, it will disappear by Monday.
---

February 23 2011 at 09:56:34
Name: Webmaster
Topic: Low visibility
Comments:

TTM was obliquely referenced in KOTV's story about the NBT Weather Teller yesterday.
---

February 20 2011 at 23:43:20
Name: John K. Young
Topic: Buddy Holly is Alive and Well...
Email: johnk662561atyahoodotcom
Comments: I had the pleasure of reading this e-book over the weekend and wanted to take a minute and thank you for putting the link up for it. Loved the book and have "pimped out" the link to several of my sci-fi and Buddy fan friends!

Thanks again!

JohnnyK



Hey, glad to hear that you and Chew enjoyed the book!

I've gone a little nutty with reading ebooks lately. All you need are several free applications for the PC.

With Adobe Digital Editions and Overdrive Media Console, you can borrow ebooks and audiobooks from the Tulsa library (free software available there). You can also download free ebooks from a number of sources. The Kindle for PC and Nook for PC free software allows you to read Amazon and Barnes & Noble ebooks, respectively.

Here is my recent e-reading list:

The Quants: How a New Breed of Math Whizzes Conquered Wall Street and Nearly Destroyed It by Scott Patterson
Where Men Win Glory: The Odyssey of Pat Tillman by Jon Krakauer
Split Image by Robert B. Parker
The Accidental Billionaires by Ben Mezrich
A Fortunate Life by Robert Vaughn
Buddy Holly Is Alive and Well on Ganymede by Bradley Denton
The Grand Design by Stephen Hawking and Leonard Mlodinow

After all that, I bought a refurbished Nook E-Ink reader for $80 at 1saleaday.com, on which I just finished The Quants. Nice device, as I'm sure the Kindle is as well. I can even check email and this GroupBlog on it. I must say, though, that the laptop PC is a good way to read as well. They both have their virtues.

For those who might question the authenticity of the ebook experience, this product might up their comfort level: Smell of Books aerosol.
---

February 20 2011 at 16:47:45
Name: Scott Linder
Topic: Burgers
Comments: Just thought I'd mention how wonderful it is to dine at the Coyote Bluff Cafe in Amarillo, Texas. Of course, I still love the joints in Tulsa, but if you happen to be in the Texas panhandle don't miss this place. I've been eating there for years, and the burgers and other food is truly extraordinary.

I don't often mention food south of Tulsa, but this is an exception..

---

February 19 2011 at 16:19:30
Name: Webmaster
Topic: J.J.'s Gourmet Burger Cafe
Comments:

New article at This Land Press by Steve Girkin:

"No Phones, No Fools, No Frets: The J.J. Behind J.J.'s Gourmet Burger Cafe".

I visited J.J. and his cafe on 6/16/2007. In 1973, it was the Rubicon head shop, also a J..J. enterprise. Details on the Tulsa Counterculture of the 70s page.
---

February 18 2011 at 17:19:49
Name: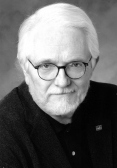 Gary Chew
Topic: Buddy Does Ganymede
Email: Just Northeast of Eden
Comments: On the page jump from 10 to 11 of "Buddy Holly is Alive and Well on Ganymede" there is a great line written by Brad Denton: "Poor Buddy...Ganymede was an immense ice ball strewn with occasional patches of meteoric rock, and its surface was constantly bombarded by vicious streams of protons and other cosmic crap whipped up by Jupiter's hyperactive magnetic field. It was no place for a picker from Lubbock."

Love it!!! Read it, if you haven't. Del in Cal

---

February 18 2011 at 14:51:19
Name: Webmaster
Topic: Previous GroupBlog link
Comments:
Archived GroupBlog 321.
---
Back to Tulsa TV Memories main page