Tulsa TV Memories GroupBlog 326

TTM main | What's new on TTM? | GB Archive


May 13 2011 at 10:32:07
Name: Webmaster
Topic: The Dust Bowl Lanes, 70s decor
Comments:

From the Tulsa World today:

"Bowling alley rolling in"

"The pins are set for Dust Bowl Lanes and Lounge, Elliot Nelson's newest Blue Dome District venture."
---

May 11 2011 at 15:04:02
Name: Scott Linder
Topic: Elmo's Grill
Comments: Thanks to all for the reminder of Elmo's Grill. Me and many Motion Picture Operators were regulars.

Mr. Westsider, my Dad did many jobs with Tulsa Ornamental Iron when he managed Tulsa Canvas Products, which later became Eagle Fabco. I'm sure that he and your grandfather may have worked together on many Tulsa projects in the 50s, 60s and 70s. Nice.

Speaking of Tulsa food, us Operators often dined at a 24-hour restaurant on 11th street called "Brashier's", I think. The owner was Charlie Brashier, who grew to know and like all of the Tulsa theatre-types. He even ran tabs for us until we got our paychecks. Does anyone remember this place from the 60s?

---

May 11 2011 at 12:18:52
Name: Webmaster
Topic: The National Jukebox
Comments:

The Library of Congress has just put a massive, free, streaming audio archive online.

It's called "The National Jukebox". Recordings include Teddy Roosevelt's voice, "Rhapsody in Blue" with George Gershwin on piano, Enrico Caruso singing.

In 1929, the Coon-Sanders Nighthawk Orchestra did "Alone in the Rain", the first segment of which became part of Mazeppa's opening theme.

At this Coon-Sanders Jukebox I set up, click "Add all to my Playlist" and you'll be ready to listen to 8 tunes. These old 78s sound pretty good!

One of the tunes is their 4/5/1924 recording of "Night hawk blues":
---

May 11 2011 at 12:17:39
Name: Westsider
Topic: Elmo's Grill
Comments: Thank you Mr. Chew for bringing back a wonderful memory. Elmo's Grill's biscuits and gravy - awesome food in a very small space.

Being a kid then I loved sitting at the counter. A Saturday stop for my mother and I before the shopping started. My uncle owned and my grandfather worked next door at Tulsa Ornamental Iron.



More from Mr. Chew about Elmo's in GB 204.
---

May 08 2011 at 15:26:30
Name: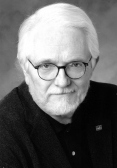 Gary Chew
Topic: Mouth Watering Time
Email: Just Northeast of Eden
Comments: Shout out to Scott about his mother and Hank's burgers. The lady knew her burgers, man. Glad to hear you got such good burger time with your mom.

Tulsa has that special place in my synaptic taste bud recollection center for great burgers and fries... and fresh biscuits with milk gravy---the latter as were routinely consumed in large quantities by me and friends at Elmo's Grill, just off Yale on 15th---now, long gone. Lawzee, Californians wouldn't know good biscuits with gravy if it bit 'em on the butt.

---

May 07 2011 at 15:10:42
Name: Scott Linder
Topic: Mother's Day
Comments: Tomorrow, May 8, is Mother's Day. My sweet Mom has been gone for many years, but I hope and trust that all TTVM folks will say "I Love You" to Mom, where ever she may be.

Just before she passed, my Mom wanted to have a real Tulsa burger at Hank's out there near her home on Admiral. It was her favorite spot, and we talked about a lot of things as we ate our burgers, and said "hello" to all the regulars.

Sure, I have many memories of my Mother, but I'll always remember Hank's. I hope that it's still there after all these years. Mom would like that.




Hank's promo card I scanned in 1999. It's still there!
---

May 06 2011 at 13:31:26
Name: Scott Linder
Topic: Jackie Cooper
Comments: It's too bad that Jackie Cooper is gone. Indeed, he had a very long and interesting career.

I do remember watching the "Hennesey" series with Jackie and Abby Dalton. (1959-62). I always liked the theme music, that I think may have been scored by Sonny Burke... somehow his name comes to mind.

Then again, I can't remember what I had for lunch yesterday, and 1956 was a while ago. God bless, Jackie.

---

May 06 2011 at 02:03:43
Name: Jim Reid
Topic: Jackie Cooper
Comments: I only have a very vague memory of Jackie Cooper's TV series.

If you grew up watching The Little Rascals (aka Our Gang) comedies on TV, you might remember Jackie from the early 30s films where he was in love with the beautiful new teacher Miss Crabtree. In a three film series, Teacher's Pet, School's Out and Love Business, Jackie tried his best to win her.

I may be wrong, but I think Jackie was the last survivor of the Hal Roach Our Gang comedies.

He will be missed.

(Jim amended this: I forgot, Dickie Moore is still around.)

---

May 05 2011 at 19:14:50
Name: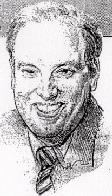 John Hillis
Topic: RIP Jackie Cooper
Comments: Star of 50s TV Jackie Cooper passed on at the age of 88. Those of you asking "Who's Jackie Cooper?" can see clips from "The People's Choice" (NBC) at YouTube and "Hennesey" (CBS) at TVsComedy.com.

No real Oklahoma connections but notable as screen actor from age 5 and youngest Academy Award nominee (for "Skippy") ever.

Younger viewers may remember his as Perry White in the Christopher Reeve "Superman" films.



---

May 05 2011 at 05:44:44
Name: Jim Reid
Topic: SNL on KJRH
Comments: I'm pretty sure that was 1980. I remember doing a free-lance college football game in Indiana that year. We all rode up there in the remote truck. Coming home we passed through St. Louis while SNL was on. We had tv in the truck and that was the first time I saw Eddie Murphy.

---

May 03 2011 at 18:51:01
Name: Wiseguy
Topic: SNL on KJRH
Email: wiseguyusa@yahoo.com
Comments: What year did KJRH preempt SNL with Barney Miller re-runs?

Not 1975 season one, early 1980's

When did it return?

---

May 02 2011 at 15:39:49
Name: Scott Linder
Topic: Weather in Tulsey-Town...
Comments: I've actually been working here in television-land for a couple of weeks, and have little time to check the weather, other than that in the South. My thoughts and Prayers go to everyone there...

So, how is everything in Tulsey-Town?

---

May 02 2011 at 11:51:54
Name: Scott Linder
Topic: Jim Cripps and 78rpm
Comments: Jim, I certainly understand your various issues with 78rpm turntables. Those of us who have lovely versions of them were able to obtain them before they vanished. I grabbed my RCA 70D just before it was trashed from KVOO radio about 35 years ago!!

These tables are out there... either as old models or a few stunning, but expensive, audiofile versions.

---

May 01 2011 at 15:31:59
Name: David Batterson
Topic: Happy B'day Willie!
Email: extulsahippie@sandiegoparadise.com
Comments: Yes, April 30 (1933) IS Willie's actual birthdate.

---

April 30 2011 at 21:55:49
Name: Jim Cripps
Topic: 78s
Email: jimcripps ~ yahoo
Comments: I was not happy to see that all the stereo systems available when I got mine circa '86, didn't come with 78RPM, and I've been wanting one since. When USB came about, turntables with three speeds were being sold for $100. The price for a name brand is pricey, but I don't know how much I would really spend on one anyway.

---

April 30 2011 at 12:13:24
Name: Mike Bruchas
Topic: The magic number of the day is 78
Comments: Willie Nelson's 78th birthday party is today. Not sure if his actual birth DATE - though.
Rock on!

---

April 28 2011 at 13:22:46
Name: Lazzaro
Topic: Skilly Forsman - RIP

Comments: I'm not the one who should be posting this as I put up a fierce and successful resistance to being 'sent to' Skilly's as a youth but I just read of the passing of Skilly Forsman here:

"Dance instructor, fitness expert kept Tulsans moving"

I probably would have benefited from a few turns on that floor. Was not to be.

---

April 26 2011 at 14:47:51
Name: Scott Linder
Topic: To Chuck Fullhart
Comments: Chuck, you might try contacting the folks at www.precision-ar.com. I believe they are located in Washington, and they seem to have a good reputation, but check for yourself.

I've asked around here in Hollywood. Several studios and labs do this type of transfer for record labels, etc. but it's big money.

Let me know what you find.



Webmaster: From a correspondent:

"I've transferred lots of 78 RPM records. I just recorded it into the computer at 45RPM and sped it up by 173% in the computer. Works perfectly."

Also, I've noted another low-cost solution for Mr. Fullhart's conversion needs, two items below this one.
---

April 26 2011 at 14:13:34
Name: David Bagsby
Topic: 78
Comments: eBay has loads of 78 rpm turntables.

---

April 26 2011 at 11:51:42
Name: Lazzaro
Topic: 78 rpm
Comments: As a last ditch...

I suppose a feller could try playing and recording your 78rpm on a 33 1/3 turntable (if you know some one who has one) then record that recording to a pc then alter the speed of the recording upward via sound editing software. Here's a couple of freebies:

http://audacity.sourceforge.net/

http://www.free-audio-editor.com/

Kind of a long way to get there but it might work.
Now I'm curious about what's on there too.



Webmaster: Check this out; a USB turntable (which has a 78 rpm setting!) for $30 today only at:

http://1saleaday.com/wireless/

I've bought several things from this outfit and have been very satisfied.

I notice that it has a ceramic cartridge. This is a good thing for 78 rpm records (they need more weight on the tonearm), but for 33 rpm records, I would prefer to use a magnetic cartridge for better fidelity and less wear. A preamp is probably not needed with the ceramic cartridge (unlike a magnetic).

I use the free Audacity software Mr. Lazzaro mentions, and it works with this turntable, too.
---

April 26 2011 at 09:03:26
Name: Mitch Gray
Topic: Phoebe
Email: North Of You
Comments: NEW YORK (AP) - Phoebe Snow, a bluesy singer, guitarist and songwriter whose "Poetry Man" was a defining hit of the 1970s but who then largely dropped out of the spotlight to care for her disabled daughter, has died.



This talented lady was once a Shelter Records artist.
---

April 26 2011 at 07:28:51
Name: Chuck Fullhart
Topic: 78 RPM audio conversion
Comments: To Scott and Lazzaro: Thanks for your suggestions. I have talked to all the local retail outlets that I can think of---that are in the phone book---listed on line, all of which wanted to sell me a turntable; and the City-County library, and none of them have the setup to do the conversion that I am looking for.

The "dude": at one store, which shall remain nameless, but was somewhere between Cheech and Chong, was not exactly sure what I was talking about, kept telling me they sell turntables, but the 10 minute conversation was like trying to tell some of the "air talent" that I used to work with that they had to wear clothes, bathe occasionally, and show up every day on time.

The City-County Library was helpful, but they don't even own a 78 turntable anymore, and they referred me back to "Dude" at one of the record stores, so I guess I will keep looking.

Thanks for your input.

---

April 25 2011 at 15:31:33
Name: Scott Linder
Topic: Chuck Fullhart, and turntables
Comments: Chuck, I enjoyed your post with regard to turntables. Actually, I have several turntables including a rather modern Technics, a lovely belt drive Rek-O-Kut and a beautiful RCA broadcast Model 70D that includes 2 Grey tonearms and three original GE VR cartridges.

I enjoy using these as part of my various interests. Plus, they require less space than projectors and lamphouses.

There are many folks who do transfers from-and-to every audio format. Take a look online, and I know you'll find help.

---

April 25 2011 at 15:06:18
Name: Lazzaro
Topic: Sync
Comments:
Name: Jim Cripps
Comments: @Lazzaro - "Intolerance" synced with 'Close To the Edge'? I'm very interested in that!

I'm afraid there wasn't anything as exotic as dropping the needle with the third lion roar or anything like that but I found the two to be a good match, projected on my blank, white, bedroom wall in 1972 or so.

And I too sat on the little benches in the Cartoon Hut watching the dim images. If I remember right, there was a 'start' button. That little touch made for an interactive experience in the early sixties.

---

April 25 2011 at 14:27:31
Name: Scott Linder
Topic: David Bagsby, and The Cartoon Hut
Comments: David, all of cartridge projectors used in the Cartoon Hut were made by Technicolor. As I recall, the lamps were 500 watt GE lamps that weren't very bright, but they ran forever. Those 16mm emulsion-out cartridge prints in these machines ran hard and dirty, but it was a very interesting idea in those days.

Can you imagine a child today watching those films? The pictures on their mobile phones look better!!!

---

April 25 2011 at 09:28:12
Name: Fabris G. Luca (via email from Jerry Pippin)
Topic: Where is DJ Dan Wallace from Tulsa?
Email: plcpf at tin dot it
Comments: My name is Fabris G. Luca, 45 years old, Italy. I'm an Elvis Presley researcher especially on the early days. At the moment, all my researches are in relation to a book/CD project for the Elvis fan club network. It's a 3/4 CD 200 pages book about Elvis stay at SUN records done by Ernst Jorgensen (BMG chief on Elvis music catalogue) which I'm now helping detailing the period from July of 1954 through the end of 1955. And early months of 1956.

The book will consist of more than 400 early photos - half of them previously unpublished. It's not an attempt to once again write the story of Elvis Presley, but more a collection of information, photos, memorabilia and stories shared by fans who where there at the time. The book will not deal in gossip or other unpleasant material, it's all about the innocence of the time and the impact of Elvis' music.

We are trying to document every single show Elvis did, and we have come fairly close. So I'm looking for photos,recordings from Louisiana Hayride (KWKH program transmitted also by KTHS) or Opry, or any live radio gig or interview... ANYTHING IS WELCOME FROM THE 50s!!

Do you have friends owning photos or recordings of Elvis playing in the 50s general?

I'm trying to locate DJ Dan Wallace from Tulsa OK, could you help?

Your help, anyone's help is welcome!



I've found nothing on TTM about him, only DON Wallace, of the "Wallace Wildlife" TV show. Anyone?
---

April 25 2011 at 08:57:08
Name: David Bagsby
Topic: Various
Comments: eBay is the Sargasso Sea of dead technology. Wondered what kind of lamp they used in the Cartoon Hut.

---

April 25 2011 at 08:16:30
Name: Lazzaro
Topic: 78
Comments: Public Library perhaps? Are there any shops in your area selling vinyl (what with the comeback)?

I never had a turntable that didn't feature 45rpm, 33 1/3rpm and 78rpm options.

---

April 25 2011 at 07:42:09
Name: Chuck Fullhart
Topic: "Record Your Voice" disc
Comments: In going through some family papers, I found a 78RPM "Record Your Voice" disc, marked 90 seconds in length.

I no longer have a 78RPM turntable, having just recently upgraded to a new 8-track system.

I'm trying to find a studio or stereo buff that has a 78 turntable that I could play this on and see what is on it.

If anyone has any ideas, I would appreciate them pointing me in the right direction.

---

April 24 2011 at 15:23:28
Name: Scott Linder
Topic: @Jim Cripps
Comments: Jim, thanks for your comments with regard to the various science "shorts" that were made by Disney. If I understand, many or all of these shorts are available on DVD. You might want to check for these on the net, or wherever.

With regard to the Christie 70mm projectors.. Christie made several rather nice lamps, but never actually made a projector, as far as I know. The look of the projector on eBay seems to be a crude version of a machine that may have been made by Ballentine, which shredded a lot of prints over the years.

I'd like to more about this machine, as us old Operators love this stuff.

---

April 24 2011 at 14:57:54
Name: Jim Cripps
Topic: Shorts from the Past
Email: jimcripps()yahoo.com
Comments: @Scott Linder - It was just recently that I was reminded of those Bell shorts while I was looking for 'shorts' that I've seen but have no idea what they're titled. Starring Eddie Albert: "Our Mr. Sun". "Gateways to the Mind" had a great cartoon in it, foretelling "The Wall". I think I saw these in school or summer camp.



---

April 24 2011 at 14:54:51
Name: Jim Cripps
Topic: 70mm Special
Email: jimcripps()yahoo.com
Comments: @Lazzaro - "Intolerance" synced with 'Close To the Edge'? I'm very interested in that!

70mm projector for sale on eBay

---

April 24 2011 at 14:43:10
Name: Scott Linder
Topic: Richard Eby/David Jenkins
Comments: Mr. Eby,

Thank you so much for your forward of David Jenkins' article. It is spot-on and greatly appreciated by all of us at TTVM who treasure motion pictures.

A great many of us worked every day to provide the finest pictures on our screens, and we truly appreciate all who enjoyed what they viewed.

Yes, we all loved those few times when a patron waved to us in the booth while the credits were rolling, just before we closed the douser on that last reel. What a nice thing to remember...

---

April 24 2011 at 14:04:27
Name: Richard Eby
Topic: Where did all the projectionists go?
Comments: Just a note here; David Jenkins wrote the article, I just wrote to our webmaster about it.

I for one like watching real film better.

---

April 24 2011 at 12:38:39
Name: Scott Linder
Topic: Article from the UK
Comments: I really enjoyed David Jenkins' article "Where Did All the Projectionists Go?" from the UK. All TTVM readers who fancy motion pictures must read this.

Despite the many posts from those of us who worked at a time when film ran through gates, we all must realize that our Projectionist craft is rapidly vanishing, and that digital production, presentation and distribution are the future of motion pictures... as well as others which only our grandchildren will enjoy.

My only hope is that the studios will always preserve the past films, using whatever formats are available.

If I live long enough, it would be fun to tell my grand-children about how Grandpa used to show movies by passing light from a carbon-arc lamp through "film" onto a big white screen. I'd like that.

---

April 24 2011 at 10:23:43
Name: Jim Reid
Topic: Checking out films from the library
Comments: In the mid 70s, I got connected with the folks running the Reflection Film Society at the Central Library. It was every Wednesday night in the Aaronson auditorium. Since we used their projectors, I got to know the people at the media center and I checked out quite a few films they had there. When I decided to leave super 8 and start collecting 16mm, I sold my entire super 8 collection to the library. If anyone knows the whereabouts of Don Baird, who was film librarian back then, let me know.

---

April 24 2011 at 10:17:29
Name: Jim Reid
Topic: Various Movie Things
Comments: I have quite a few older projectors in my garage. Almost anytime I see an old machine for sale, I pick it up, unless the seller is convinced that he has a priceless antique and its sale will finance his retirement.

---

April 24 2011 at 09:56:18
Name: Lazzaro
Topic: Digital
Comments: Uh-oh...

Blood pressure check for Mr. Linder!

Excellent article Mr. Eby I know next to nothing about the switch to digital and know more now than I did before.

---

April 24 2011 at 08:20:39
Name: Richard Eby (from Sweden via email to webmaster)
Topic: Digital projectionists
Comments: Article from the UK magazine, Time Out:

"Where did all the projectionists go?"

"A quiet revolution is going on behind your back at the cinema. Old-style projectors are making way for spanking new hard drives. But is this a good or a bad thing? David Jenkins clambers over the back row to find out."
---

April 23 2011 at 19:49:06
Name: Scott Linder
Topic: How to borrow films in the 50s
Comments: Lazzaro, your note reminded me of a time in in late fifties when I was just a "baby" Operator.

My Dad, who understood my interests in motion pictures, had a friend at what we then called "The Phone Company". For reaons that I do not know, he was able to obtain beautiful 16mm prints of the Bell Science features "Our Mister Sun" and "Hemo the Magnificent". These apparently were not available from the Tulsa Public Schools film libraries at the time.

My Dad would take me to the "Phone Company" office downtown to pick-up the print, and then take me to school. I would screen the show, usually on a Bell and Howell Filmo-sound 300 series projector that none of the teachers could seem to operate.

After the showing, my Dad would return me and the print to the local Phone Company office, and then take me to lunch.

I now realize that these films were directed and produced by Frank Capra and produced by Disney, with many of our favorite voices as characters.

I haven't thought of this episode in my life for at least 55 years. Thank you, Mr. Lazzaro, for jogging my memory.

I'll tell Dad about this story when I join him in that big Norelco Booth in the Sky.

Kind regards always,
Scott and Hiram Linder

---

April 23 2011 at 18:28:34
Name: Lazzaro
Topic: Reels/film
Comments: Prior to the advent of VHS, Tulsa Public Library used to loan out films and projectors. That is how I first viewed D.W. Griffith's 'Intolerance' and 'Birth of a Nation' along with many other early film classics. Intolerance, by the way, synced up nicely with the Yes album 'Close to the Edge' - but I suspect that was a 70s frame of mind, which I was in at the time.

Now it might well sync up nicely with Rebecca Black's 'Friday' for all I know.

---

April 23 2011 at 17:05:07
Name: Webmaster
Topic: Previous GroupBlog link
Comments:
Archived GroupBlog 325.
---
Back to Tulsa TV Memories main page