Tulsa TV Memories Guestbook 212

TTM main | What's new on TTM? | GB Archive




May 17 2006 at 01:40:20
Name: Wilhelm Murg
Email: wilhelmurg@yahoo.com
Location: Underground Comic Rack @ Starship (next to Honest John's)
Comments: I haven't written in lately because I'm been overly busy with The Gayly and also writing for NONzine out of OKC. I've been talking to a lot of old heroes from my youth. In the last issue of The Gayly I got to interview Chuck Panozzo, bass player and one of the founding members of of Styx, who is HIV positive. In the current issue I got to talk to Sam Andrew, of both Big Brother & The Holding Company and The Kosmic Blues Band. Styx (without Panozzo) will be playing The Brady on the 19th and Big Brother will be playing the Venue on the 26th.
Even though he's my age, and I didn't really know much about him until I read his new book, I also got to speak with Dan Piraro, the cartoonist of Bizarro, He grew up in Tulsa and is Bringing his Bizarro Baloney Show to The Nightingale Theater, which is a surreal one man show and talk, on the 22nd.
In our upcoming issue I will have a piece on Jim Blanchard, who is also from Oklahoma. Blanchard is best known for working on HATE! comics with Peter Bagge. He just released an art book, "Beasts and Priests." I'm also down for an interview with Gary Panter, another underground Okie artist, who has just released a new book, "Jimbo's Inferno." Panter is probably best known for his designs on Pee-Wee's Playhouse (for which he won an Emmy) and three Frank Zappa covers from the late-seventies; "Sleep Dirt," "Studio Tan," and "Orchestral Favorites,"
Back on the heroes side, I am also set to interview Victor Moscoso, the San Francisco artist who is famous for his concert posters and being a Zap Comics artist. I always credit Andy Warhol, Peter Max, and Moscoso for making me pick up a paint brush.
Obviously, I'm still digging up the underground connection to Oklahoma. Oklahoma may be the buckle on the bible belt, but it has a proud backlash tradition in the underground.
---

May 16 2006 at 00:00:21
Name: Darrell
Location: MWC OK
Comments: Sad news from OKC: KFOR TV's Brad Edwards has passed away today.
---

May 15 2006 at 09:49:14
Name: Joyce Richardson
Comments: When I was young, we would take the Skelly Bypass into Tulsa from the Sapulpa area. Just after we passed the Peoria off-ramp, there was a structure off on the right side of the bypass which offered free tours. I think it was a trailer structure, but it could have been a prefab building. I remember it was some sort of evangelist but that's all I can remember. Does anyone know who this was?
You must be referring to the old T.L. Osborn property. See the pics at the bottom of the linked page.
---

May 15 2006 at 08:58:54
Name: Lowell Burch
Location: Houston Elementary School, Back Row, Dumb Class
Comments: My wife Susan, a music teacher, met another music teacher this year who is of local TV interest. She is Miss Peggy, of 1960s Romper Room fame. She is still active as a substitute teacher in the Skiatook/Sperry area.
Susan said she is one of the favorite teachers. I wonder if she still uses the Magic Mirror to check in on the kids at home?
---

May 14 2006 at 20:24:06
Name: Karen Manasco
Email: karen@wuvie.net
Location: Hulbert, Oklahoma
Comments: Over the weekend I happened upon a bust, or statue, of a man by the name of Dick West. Needless to say, I was rather intrigued by a head sitting on the porch. The statue came home with limited information, only his name.
The back of the head has an inscription of N.F. HARRIS 11-67. It is made of a heavy plaster and painted to resemble bronze.
In searching the internet, someone suggested this might be the Dick West who once appeared in the sign-off of KTUL's daily broadcast.
Should you happen to be familiar with such, please let me know.
I would certainly appreciate any feedback.
Thank you so much.
It certainly looks like him, and Hulbert is near Ft. Gibson, where he retired. Since Dick was himself an artist and teacher, N.F. Harris might be one of his students.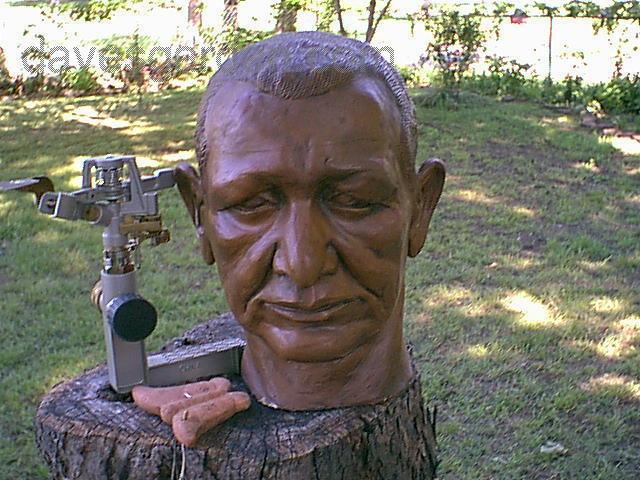 ---

May 14 2006 at 09:50:10
Name: Jeff H
Location: Pants America
Comments: I thought I was the only one who was hearing a hum on Channel 11, thank goodness! I thought aliens were sending me messages to watch the quilting show and "Wonderful World of Watercolors".
I guess I can take the tin foil off the windows now.
Don't forget to watch Lawrence Welk on Sunday afternoons.
---

May 13 2006 at 14:21:43
Name: Dino Economos
Email: economos@netzero.com
Location: West of Sand Springs, Oklahoma
Comments: In a recent letter to Ed Dumit, University of Tulsa, I was remembering my early days at KWGS, the University '3200 watt coffee pot' as we used to call it. The time was around 1964, 65. I was 18 years old:
I was thinking, just recently, about my show on KWGS called 'Impulse.' At that time I was also working at KTOW in Sand Springs and getting around without a car or even a scooter. On my way to do 'Impulse' I had hitchhiked to mid 11th Street at airtime, and called from a payphone.
The engineer on duty, Scotty Comstock, told me this was unacceptable but I asked him to pull up music records anyway and my show by phone patch went something like this:
"We're at 11th and Utica, roughly, watching limited traffic go by. Oh, there's the bus I was waiting for to get to the studio on time. Oh well. It's a pleasant night in Tulsa and I have a clear view of a rising moon. Here is Willie Mitchell, 2075."
"That work OK Scotty?" I asked. "Yeah, he said, but you shouldn't be doing this. You are required to be here."
"OK," I said. "Log it as a remote."
While I have the tablet, can anyone do anything about the hum on Channel 11 in Tulsa? 120hz, likely a bad capacitor in an audio amp. It has been there too long now.
Thanks, Dino
Dino and Candace, welcome.
---

May 13 2006 at 13:47:03
Name: Candace Conley
Email: trombka1110@aol.com
Location: Tulsa - where else?
Comments: I have read the Guestbook any number of times on TTM but for some reason, feel compelled to wade in today.
I worked at KRMG during the late 70s...I think 76-78? My shift started at 3:30pm and I did traffic reports, followed by newscasts until midnight.
I remember Ed Brocksmith saying "we have this great broad in the traffic". Johnny Martin was the greatest. Later I was promoted to midday! Bob Stevens and I did the noon news where I was known to say almost anything that would enter my head...somewhat dangerous at that time.
When I would take over in the morning, John Erling was finishing his show and we would have a brief interchange (on air). This was during Nixon's book writing year and John asked me if I knew where you could find Nixon's book...I said I don't know, maybe in the fiction section. Boy, did we get letters and phone calls over that. A very interesting time to be in radio...
Ed Brocksmith says he doesn't remember saying that! (GB 259)
---

May 12 2006 at 21:24:21
Name: Mike Bruchas
Comments: Sorry to hear about Brad Edwards - always thought him an OK guy.
I have a new job. I am learning new technology and ingesting film library material at the National Geographic in DC for the test of a VideoBank Media Asset Management system. "I get paid to watch TV" - no - I really get paid to transfer archival and program material as best as possible to MPEG 1, MPEG 2, and uncompressed HD storage. This is just a 6 mo. gig, but I am happy to be working AND at "the Geo"! Had 2 days of bugs and dead mice to troll thru then WONDERFUL polar bear, walrus and Beluga whale raw material. Aw, nature!
---

May 12 2006 at 17:04:56
Name: Erick
Email: ericktul@yahoo.com
Location: Tulsa
Comments: News for OKC TV fans.
Longtime KFOR (WKY-TV, KTVY) investigative reporter Brad Edwards suffered a brain aneurysm this week. He had been in the hospital suffering from endocarditis (heart infection). The infection is responsible for the aneurysm. He is currently in a coma and on a ventilator, and KFOR reports that his condition is "very grave".
I don't know Brad personally, but I did watch him growing up, and I certainly hope that is able to recover.
---

May 12 2006 at 11:18:37
Name: Lou Boils
Location: Coupla doors from Oertle's
Comments: For Ed Colton's 4/24/06 entry: Joe sold me a Sanyo turntable, upon which I'm now listening to Gruppo Sportivo, in May '75. I've replaced the belt on it once. They don't make 'em like they used to, but then I suppose they never did...
p.s. To Jeff H. Maybe that concentration camp thing made old Joe a bit cranky!
---

May 12 2006 at 02:12:54
Name: Cheryl Stewart
Comments: Hello, I have a question about a weatherman during the 1950-1960 era.
I'm not sure if he was on a Tulsa channel or an OKC channel (It's been so long ago). I remember that he kept his hands in his pockets all the while he was giving the weather report and was teased by his co-workers. On one program, someone had sewn up his pockets.
He later was offered a job on the east or west coast and shortly after his arrival he was shot to death. Like I said, it was so long ago that I'm not sure of the facts. But for the life of me, I cannot remember his name!
If you could come up with some info I would really appreciate it.
---

May 09 2006 at 16:41:44
Name: DolfanBob
Email: MiamiPhin@yahoo.com
Location: Broken Arrow
Comments: Well all of us here at Graves Satellite are still trying to find that bathroom, and we still want to do your dishes. And we will try and stay away from your pool during install. Leo has had some good ads over the years and I'm sure that he will have a lot more. P.S. you can even have Satellite in a outhouse.
Maybe you need "Ponch" as your spokesman.
---

May 09 2006 at 14:02:13
Name: Webmaster
Comments: We have been watching Capt. Kirk/Denny Crane's TV spots for local attorney Jeff Martin for over a year now. When do we hear from Napoleon Solo or "Ponch" Poncherello?
---

May 08 2006 at 11:10:29
Name: Skip Flippin
Email: mefsdad@hotmail.com
Location: Lebanon,Mo
Comments: I just heard the news about The Jolly Roger Borden. What A Shame. I remember Roger on KAKC and then on KNUZ in Houston. He also acknowledged my first wedding on the radio and he And I were friends during the time I lived in Houston and I never forgot him. I feel a great loss because now I have lost two great radio personality friends, Roger and John Henry. To Roger's family and friends, God bless, keep you and remember you are in my thoughts and prayers always.
Does anyone know where I can get a copy of either the KAKC Top 50 Or the KELI Top 40? I need the copies for June 1, 1966. Contact me at my email address.
---

May 07 2006 at 19:18:54
Name: Mike Bruchas
Location: Rainy No. VA
Comments: At the Smithsonian Natural History Museum in DC - in the minerals collection - is a piece of meteorite from OK. Not sure where from - now. I was touring there maybe 20 years ago when I discovered a bunch of Okies in there - going "hot damn!". They had spotted it first and were mighty impressed that a "piece of OK" was in a national museum. It was about 2 rooms away from the Hope Diamond!
---

May 07 2006 at 14:18:35
Name: Webmaster
Comments: Story about Daddy A Go Go in the OKC paper Friday. The online version is free, but registration is required.
---

May 06 2006 at 01:39:03
Name: Phil Edwards
Email: philea@sbcglobal.net
Location: Cedar Hill Texas
Comments: I'm Phil and played in "The Reasons For...". I was an acquaintance of Malcom Kay, a fellow grad of Bishop Kelley '67, who headed up the "Bachelors" with Jamie Oldaker on drums.
I was looking through my scrapbook and came upon my page of "competition" and found a business card of the Bachelors and "The Rogues" with Terry Burcham, Randy Ess, I.J. Ganem and Mike Fischer.
It's great to see the notes about T.V. Dance Party and realize that all the great memories are not forgotten or just floating around in the heads of a few of us that it meant so much to.
---

May 05 2006 at 22:23:46
Name: Ed Colton
Location:
Castle Rock Colorado
Comments: While I was on (the Club Cards page), I saw the "mud wrestling at the Cain's" section and it reminded me that I have some video that you might be interested in. I have a .wmv of Ch. 6's live news coverage of the first mud wrestling match at Cain's. It features Clayton Vaughn and Bob Losure, and the 2 lady wrestlers Jodie Williams and Jamesella. It's 5.8 megs in size, is 320x240, and runs 3:05. Bob's having a pretty good time with this story, so I'll bet you'd get a kick out of it.
---

May 05 2006 at 12:27:08
Name: Jeff H
Location: One block away from Humpty Dumpty with a sack full of pop bottles
Comments: Random Ramblings.......................
Did I miss the second round testing of TPS bean chowder? I think that was around end of February. Inquiring minds want to know.
The "I whipped Walls" promo reminded me of some other local ads. Do you remember? Super Cool John Mount...The competition just keeps chipping away. John Mount is sitting on a large block of ice. And my favorite is "Chick Don't Care" as someone takes a ball bat to a windshield.
Classics indeed.
Speaking of Tulsa car dealerships, here is a related item. When I was 12, I thought it highly amusing to sign the Milner Pontiac sales rep as "Hal E. Tosis" (a character of George Carlin's in the 1960s).

This gag item has been around for awhile.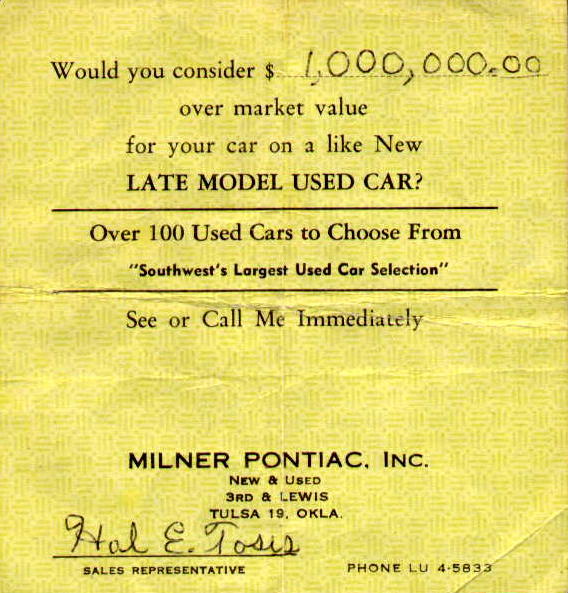 ---

May 04 2006 at 19:01:19
Name: Erick
Email: ericktul@yahoo.com
Location: Tulsa
Comments: "I Whipped Walls" continued when John moved to KOTV. Does anyone remember the "Hit the Walls" billboards at Drillers Stadium and the Convention Center? I can't remember if both did this, or just one, but during hockey games, whenever a player would hit the wall with the billboard exceptionally hard, a cartoon cutout of John Walls' head would pop up behind the glass and bob around.
---

May 04 2006 at 16:57:04
Name: Richard Tompkins
Email: chardtomp@aol.com
Location: Boca Raton, Fl
Comments: Does anyone remember the meteorite that landed in Tulsa? It was probably 1969 or 1970. I was about six at the time. My brother and I both saw it come down. It was shortly after sunset and it lit up our whole neighborhood like daylight when it passed over. If I remember right it landed near the Broken Arrow Expressway and a local man found it. News reports at the time said it was seem by people in three states. I've looked on the Internet, but I've never found any information on this event.
---

May 03 2006 at 22:04:51
Name: Gretchen Quoss
Email: supergirl_red@yahoo.com
Location: Williamsburg, VA
Comments: Hey, anyone remember that "I whipped Walls" contest held by Channel 8 in the 80s? It was a choose the winning teams sports contest? My dad and I used to participate and I've just got to find one of those shirts. Anyone have any leads?
I remember seeing one on eBay. Walls is depicted with a black eye, and maybe a missing tooth. The best strategy I know is to set up an automatic periodic search on eBay. But maybe someone reading this site has one for sale.
---

May 03 2006 at 11:30:23
Name: David Batterson
Email: davidbat(at)yahoo(dot)com
Location: LaLaLand, CA
Comments: I created a zero-budget music video of our song, UNLESS WE HAVE A SONG.
Words by David Batterson, music (and performed) by Mark Giles (both former Tulsans and proud of it).
Article in the Whittier Daily News.
---

May 03 2006 at 09:19:31
Name: Steve Bagsby
Email: sbagsby@tulsacc.edu
Location: Soppin' Gravy at Cline's Corner
Comments: In reply to the Webmaster, I handled the vocals on the "Talahina Hula" CD and my Brother David handled the harmonies. As far as the vocal style went, Tommy Duncan, Leon Huff, and alike were big influences. Same thing went for Leon McAuliffe's steel playing and Eldon Shamblin's guitar work. Those styles rubbed off on me at an early age, and I've been heavily corrupted since.
---

May 03 2006 at 08:51:48
Name: Kristi Stewart
Email: ok-kid@rogers.com
Location: Unionville, Ontario
Comments: Kudos to fellow guestbook authors!
John Hillis and Erick... I do believe you gentlemen are correct about the Tulsa hostage-taking. In fact, my "older" neurons are starting to "fire" too and I think you're both right... it was McCartney's at 71st & Sheridan not Albertsons... though I do think it turned into an Albertsons later? And, "yes" John... I think you're right on target when you mention the microwave signal not being able to reach the studios for a "live" shot..because of the hills... so that's why I believe each channel had the same tape. I believe they used the "one" tape shot by the police officer... everyone got a copy and put it on air! Anyway... I remember years later seeing a "re-enactment" of this incident on one of those network crime shows.
Valerie Shaw was the young reporter/DJ I mentioned earlier who was kidnapped from townwest and murdered. She was at one time an intern at Channel 2 with me. Thanks to everyone for jogging my memory... Now, on to happier thoughts!
---

May 02 2006 at 22:12:56
Name: Webmaster
Location: Taken back to Tulsa
Comments:
Steve Bagsby, who is that guy singing on your new Talahina Hula CD? He's got an authentic Western Swing voice.
---

12 May 02 2006 at 18:05:25
Name: Mike Miller
Location: Houston
Comments: A Continental Express 50-passenger Embraer Jet just passed over my house. It's burning fuel after blowing tires on one side of the plane. My guess is that it will attempt a belly landing at Bush International within a few minutes. Check your TV for live coverage.
The plane landed safely at 6:30 pm.
---

May 02 2006 at 16:38:22
Name: Scott Linder
Location: Hollywood-land
Comments: Just a note from here in LA. TV production is at a stand-still this pilot-season. Even the "grapevine' is strangely quiet. Things will either break-loose like gangbusters near the end of June, or many of us will be saying "May I help you..." at a food joint somewhere near the studios where we used to work. If that's the case, please stop by Pink's Hot Dogs near Paramount Studios. They know me there, so I'm sure they would be willing to hire a Tulsa Coney Island junkie.
---

May 02 2006 at 16:23:52
Name: DolfanBob
Email: MiamiPhin@yahoo.com
Location: Broken Arrow
Comments: I just want to say that this TV memory goes way back.
I remember watching our black and white TV the evening that the Apollo astronauts landed on the Moon. During the broadcast, the local news station broke in with a news story about a elderly lady being killed at the liquor store two blocks from our home at the McLain Shopping Center.
My father was a Tulsa Police officer at the time and I remember him telling us later that the lady who worked there had sprayed the robber with mace and or pepper spray and he had made the statement to the police that it just made him mad and that was why he killed her and drug her back to the store room to try and hide her.
The last time that I was out north, I noticed that little store front is still a liquor store today.
---

May 02 2006 at 16:02:06
Name: Gary Chew
Location: A little southeast of The Donner Party Family Grill
Comments: I've read my old friend Mike Miller's autobiography about his career in the nooze biz and found it to be very much a page turner. And I don't think that's just because I've known Mike for such a long time and shared many memorable moments with him. Of course, when you read your own name in a published book---at least for me--- it seems a little strange since I've basically lived such a sheltered life.
I've already passed the book on to a friend here in Sacramento who's eminently qualified to resonate with the life of the broadcast newsman up to his butt in politics most of the time. My Sacramento friend, up until recently, has covered politics a long time at the California Capital, downtown. He says, "ultimately, everyone comes to Sacramento." So he has face-to-face familiarity with many of the biggest names in politics that go back to Jesse Unruh and before.
My congratulations to Mike for his commitment to write an extended work. My attention span only allows me to put down 10 to 12 paragraphs about a film, then I have to take a nap. I even have to listen to Beethoven symphonies one movement at a time. But I think I read Mike's book in about four sittings, which is pretty good for a slow reader.
Don't stop now, Mike! Maybe some crime fiction. First sentence could be: "I was on the day watch at Third and Frankfort when a call came in that..."
---

May 02 2006 at 14:36:26
Name: Erick
Email: ericktul@yahoo.com
Location: Tulsa
Comments: I'm a huge Bogie fan, and I love to correct people who get that "Casablanca" quote wrong.
In any case, I always thought that the supermarket hostage situation did occur at McCartney's at 71st and Sheridan (now Southern Agriculture). I don't know much about that event, other than what I have heard about it here. I do recall hearing somewhere that the gunman asked for a TV camera crew to tape him giving a rant, and this was allowed to him. Does anyone know any more?
---

May 01 2006 at 22:09:09
Name: Mike Miller
Email: michaelmmiller@hotmail.com
Location: Houston
Comments: To Mike Bruchas. First of all, thanks to you and also to John Hillis and, of course, webmaster Mike Ransom for your nice comments about the book.
Now to Dan Rather. My wife Mary has never been impressed by celebrities. She just kind of shrugs when she meets one.
When I worked at WTTG-TV, Channel 5 in DC, Bob Schieffer had been working there with me but had moved on to CBS News. (BTW, in his last book, Schieffer wrote that he replaced Bob Gregory, but I recall Gregory being replaced with another deep throat, Barry Sarafin. Anyway, Schieffer invited us to a party at his home and Dan Rather was there. Rather was a White House correspondent at the time and still genuflected before the anchor desk of Walter Cronkite. Anyway, when Mary met Rather, she kind of melted. He impressed her a lot!
Of course, we were all a bit more dashing in 1969. Connie Chung was also there. But she still looks pretty good today, although MSNBC may need to rework "Weekends with Maury and Connie." Which reminds me, I hope she whipped Maury's ass.
---

May 01 2006 at 19:51:31
Name: John Hillis
Location: Out on the porch, giving thanks for Wi-Fi
Comments:
It's a perfect evening out here...the sun has set behind the ridge, the sky is cloudless gradients from periwinkle to royal blue, there's a sliver of a crescent moon, "Casablanca" is on TCM, ("of all the gin joints in all the towns in all the world..." just went by, along with the oft-misquoted, "you played it for her, you can play it for me. Play it.")
So why am I typing that my memory of the late 70s supermarket hostage event was the McCartney's on 71st around Yale, rather than an Albertson's? Or were they then still Skaggs-Albertsons, the tongue-twisting union of Salt Lake City based Skaggs Drug Stores and Boise grocer Albertson's?
Anyway, that's what the old neurons say, though they ain't nearly as reliable as they once were. I seem to remember that the South Tulsa hills blocked feeble attempts to get a microwave shot in.
Well, that little exertion wore my rememberer all out, and the Nazis are closing in on Rick and Ilsa, so back to the best movie Jack Warner ever greenlighted.
---

May 01 2006 at 17:00:54
Name: Mike Bruchas
Location: DC
Comments: Got Brother Miller's new tome today and have been enjoying spending a pollen-free indoor day reading it! I suggest that you buy one early and often, "How High Can a Guy Stoop?" thru the TTM Amazon link or at Steve's Sundries!
Mike's book will reside next to my Bob Schieffer bio, Howard K Smith bio, Oil in Oklahoma (thank you, Bob Gregory, for getting this in print!), Tulsa Historical Society, and Guy Atchley ("Now for the Good News") books!
BTW - Mike Miller, I have not read your anecdote about when your wife met Dan Rather for the first time. You need to tell us here about it!
---

May 01 2006 at 15:43:47
Name: Sam Loveall
Email: lsl@roanokebible.edu
Location: Eastern Swamp, North Carolina
Comments: Here's a link to a site about lost or murdered children, that includes (on this linked page) an article about a number of murders in Tulsa, seemingly related to each other. Don't know if any were ever solved. Any more info on them?
---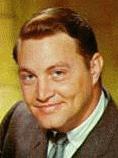 May 01 2006 at 15:37:43
Name: Jim Ruddle
Email: jruddle@earthlink.net
Location: Rye, NY
Comments: In the nineteen forties, the Crime of the Century (there's a new one every few years) in Tulsa was still the murder of John Gorrell, son of a prominent doctor, at the hands of Phil Kennamer, son of a federal judge. It happened on Thanksgiving night, 1935.
That's a pretty good start for a sensational crime.
Actually, Kennamer wound up being convicted of first degree manslaughter, rather than murder, primarily, one supposes, because Gorrell was shot with his own gun, in his own car, about where Roy Clark bought that mansion, on Forest, I believe.
Kennamer was an odd duck who had either been kicked out of, or had run away from, several schools. At his trial, Dr. Karl Menninger, of the famous clinic, testified that he was probably unable to tell right from wrong, but the insanity defense didn't sell. Kennamer had been telling people for weeks that he was going to kill Gorrell for plotting to kidnap a girl named Virginia Wilcox, whose father, H.C. Wilcox, was one of Tulsa's oil tycoons. That there was such a plot was pretty much rejected as being nothing more than Kennamer's delusion.
Kennamer was sentenced to 25 years at McAlester, but during World War Two he was allowed to join the army and was later reported to have died in the South Pacific. Some doubted it, but some people doubt anything.
A footnote: When a Mrs. O.L. Harman was called to testify as a witness about Kennamer, she refused, saying she and her family had been threatened with death. Her daughter, she said, had pleaded with her not to go on the stand. Mrs. Harman declined to respond to an attorney's questions and called him a liar, in open court. She was adjudged to be in contempt, fined $250, and sentenced to thirty days in jail.
Her daughter later became the manager, then part owner of KOTV--none other than Helen Alvarez.
---

May 01 2006 at 13:28:32
Name: Lyndon Massa
Email: bostock98_99@yahoo.com
Location: Still in the old neighborhood!
Comments: One of my memories of Tulsa TV occurred late one Friday night during the show, "Mannix". It was shortly before the end of the show that night when all of a sudden an image appeared, it was Mack Creager of the KOTV late night news, sitting in an easy chair in what appeared to be shorts or boxers I think, giving the finger to the camera and holding what looked like a beer in his hand. I remember asking my father, "what's that, Dad?" And what's he doing? lol My father just sort of stared at the TV with a blank sort of look and said, "I'm not sure, son, but I think it was a mistake".
Read several posts about the man who used to own Sevco down on Peoria and have to mention this also. Dad took me in there one Saturday morning and Joe Pierre was waiting on us, showing us stereo receivers, when all of a sudden Mr. Pierre leaned over and spit on one of the receivers and started wiping it off, telling us that spit was one of the best cleaners ever invented, lol. Imagine doing that these days in front of a prospective customer looking at a thousand-dollar stereo unit, lol.
Thanks for the Tulsa memories, it's been a great place to grow up and live.
Read the straight story of the Creager Finger Incident from eyewitness Gary Chew in Guestbook 183.
---

May 01 2006 at 13:24:48
Name: Webmaster
Comments: Archived Guestbook 211, where Tulsa's crime history was being recalled...
---
Back to Tulsa TV Memories main page