Tulsa TV Memories GroupBlog 292

TTM main | What's new on TTM? | GB Archive




May 29 2009 at 23:57:54
Name: Mike Bruchas
Topic: TV technical goofs
Comments: I live in Chicago, but was trained in Tulsa.

WLS TV (ABC) and WTTW (PBS) are sometimes just awful on tape-delayed shows. Oprah! airs here about 5 times a day. Tonight, audio was completely off for the post-Nightline replay and no one fixed it nor made an attempt to do a technical disclaimer.
In this HDTV 16x9 format world, several times shows played back in a square 4x3 aspect.

WTTW has tape playbacks or HDTV signals converted wrong on network feeds about 20% of the time. They run promos for PBS shows which have been pre-empted a lot, too.

At KTUL 35 years ago, we were taught FIX IT; if a problem, call someone for direction and apologize to the viewing public when something goes wrong on-air.

In Jay Leno's last TONIGHT show, they must have moved local spot windows around a bit. Twice tonight, local WMAQ-TV (an NBC O&O) missed breaks and had NBC network animated peacock backgrounds on air. These animated backgrounds are up in break "windows".

The older I get, the more surprised I am with what I see on-air.

---

May 29 2009 at 20:37:03
Name: Dave Bartlett
Topic: Rick Cox
Email: dbartlett@ameritech.net
Comments: Rick Cox was the former Edison Band Director and tenor sax player. Rick was the band director at Edison when the stage band movement started in the Texas-Oklahoma area in the late 50s.

I played trumpet under Rick in my high school years. He took the then "Edison Stage Band" to the Tri-State Music Festival and we took first place for several years. Many of us learned our first big band jazz lessons with Rick.

The first year the judges were, as I remember, Buddy DeFranco (clarinet), Don Jacoby (trumpet) and Remo Belli (Remo Drum Company).

After I left the Army band, I played many times with Rick and his brother, alto saxophonist Alan Cox gigging around Tulsa. Rick's wife was a wonderful singer.

The two brothers were excellent jazz soloists and both had that west-coast sound that was as smooth as butter. The Ken Downing band was one of the best around and it was always a pleasure to play with all the guys on that band including Rick. I play to this day and owe much to Rick.

---

May 29 2009 at 14:47:23
Name: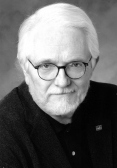 Gary Chew
Topic: Two Summer Movies, Maybe
Comments: I call your attention to a couple of movies that may be released this summer that might have an attraction for some of the folks who surf here with first-hand knowledge what Tulsa broadcasting was like in the 60s and 70s---or even earlier.

The first is "Taking Woodstock." It's about how the dudes who promoted that famous event in the outback of New York state do it and the subsequent and various kinds of'mayhem' that came to chart much of pop music's future while writing a hellava lot of its history.

The second film is "The Boat That Rocked." First sighting of this comedy leaning on historical broadcasting in the high seas off Mother England indicates it might be a real hoot. Philip Seymour Hoffman and a motley crew do radio "Radio Caroline" style---much to the chagrin of the Brit government.

What's important here for Tulsans is that Garry Kemp (KWGS, KCMA, KVOO), an old and respected radio associate of mine, was aboard D-Jaying on the actual Radio Caroline back in the day.

Last time I heard, Garry was still haunting the environs of Tulsa, although I've not heard hyde nor hare of him in much of a very long time. I trust and hope he's well.

Anybody know his whereabouts? I've never thought to ask Garry about the repetitous "R" in his first name. Besides, he oughta know about this motion picture. Maybe he could intro the movie if it plays there in Green Country. I hope it will soon run here in my neck o' the woods,too.



I'll drop him an email.
---

May 28 2009 at 22:04:50
Name: Dave
Topic: Oklahoma Pop -- more
Comments: Don't forget there's another interesting article about the proposed Oklahoma Pop museum in Urban Tulsa.



Plus, audio of Rich Fisher's KWGS StudioTulsa interview with Bob Blackburn, Executive Director of the Oklahoma Historical Society.

(Rich was also credited on the linked 1983 Starlight Jazz Concert program three items below.)
---

May 28 2009 at 18:02:14
Name: Beverly
Topic: Skating at the Coliseum
Comments: There was ice skating, at least, at the Coliseum...from what I hear. There are people interviewed on one of the DVDs about Tulsa Memories (I can't remember which one, but I'll check) who speak of skating there. The Coliseum must have really been something because those who remember it speak so fondly of the time they spent there.

---

May 28 2009 at 17:58:04
Name: Webmaster
Topic: Oklahoma Pop museum in downtown Tulsa
Comments:

I've been meaning to mention this news from the Tulsa World:

"History for the masses: Pop culture museum proposed for Tulsa"

OK Pop sounds like a brick and mortar realization of many of TTM's recurrent themes. Here is an artist's conception of several views inside and outside of the museum. It could be a very big deal for Tulsa.
---

May 28 2009 at 16:24:17
Name: Webmaster
Topic: David Sherr's 1960 journal
Comments:

Late last year in GB 277, David Sherr asked the name of the manager of the Cimarron Ballroom in 1960. He came up with the answer himself recently: Peck Allen.

David's own site includes a 1960 journal of his experiences in Tulsa and on the road as a woodwind player with the Ronnie Bartley Band and the Ernie Fields Orchestra:

On The Road At 18 begins with visits to Bishop's Restaurant and the Denver Cafe.

If Jim Bouton had written Ball Four as a 18-year-old musician on his way up rather than as a 30-year-old knuckleballer on his way down, it might have read a bit like this.

I bet the high school music teacher "Rick Cox" mentioned a couple of times is Richard Cox, credited on this 1983 Starlight Jazz Concert program.

As a big jazz fan, I was blown away to see all the people David has worked with. His own CDs today are an intriguing mixture of jazz and classical.
---

May 28 2009 at 16:04:17
Name: Scott Linder
Topic: My Dad's skating memory
Comments: Near the end of his life during many conversations about Tulsa, my Dad told me that he and my Mom skated at the Coliseum. Could that be true? Was there public skating at the Coliseum at one time?

---

May 27 2009 at 18:28:10
Name: Erick
Topic: Skating Rinks
Comments: Speaking of skating rinks...there is a pic on the 2nd KELi page of some of the KELi jocks at a Skate-A-Thon. Any idea which rink it is?



It looks like Skateland at 1150 S Sheridan.
---

May 27 2009 at 16:29:33
Name: Steve Bagsby
Topic: Parkey's Skating Rink...All Skate!
Comments: Our family spent a lot of time there in the '70s. I think there was a discount or free night for American Airlines employees (which Dad was).

I remember the Snack Bar had a huge collection of coffee mugs. Also remember the men's room constantly smelling like an open-air latrine (yuck!)

Always wondered if it was the same Parkey's that owned a small restaurant at 11th & Sheridan.

---

May 26 2009 at 23:37:56
Name: Dana LeMoine
Topic: Skating Rinks
Email: d4wdw@valornet.com
Comments: Anyone remember Parkey's on N. Mingo between Admiral and Pine?

---

May 26 2009 at 11:04:43
Name: Charlie Tooley
Topic: Skating Rink on 11th Street
Email: charlie_tooley@wellsfargois.com
Comments: I'm pretty sure the name of the Rink was call the "Continental".

I went there in the early 1960s as Joey Dee and the Starliters (Wikipedia) played at the rink for some reason. I skated the wooden boards there a few times, but pretty sure it was gobbled up about the time of the IDL being done.

It seemed to me to be a buff-colored brick structure on the outside. Heading east it was just past the Midland Valley railroad trestle after you passed the old Warehouse Market.

---

May 26 2009 at 10:06:29
Name: DolfanBob
Topic: Roller Skating
Email: DolfanBob@lycos.com
Comments: Ahhh, the wonderful memories of skating just like Nascar. In a circle to the left. The great times of following the hot girls with big hair that ignored us.

I learned how to skate at the Village rink and then honed my skills at Skateworld on 21st. I never went to Skateland and to this day I have no idea why.

I only ice-skated a couple of times and it was too ruff on my ankles so I stuck to the roller skates.

I have not tried roller blades but figure that my healing time would be a little too great to chance taking.

---

May 25 2009 at 20:17:56
Name: Mike Bruchas
Topic: Star Trek / Jump's Roller Rink
Comments: To my geezerly friends: go SEE the new Star Trek movie. Very, very good. Though at $9 for my senior matinee discount at an AMC multiplex, I PAID well.

Jump's Roller Rink was plugged a lot on The John Chick Show in the 70s. I drove past it several times after I left 8 and it looked to be a tough joint. I wonder if it is still in business.



Jim Reeves, Wanda Jackson, Hank Thompson, Conway Twitty and and Bob Wills performed at Jump's Roller Rink in Fairfax, Oklahoma in the 1950s. Jump's Roller Inn Cafe is noted for their chicken-fried steak.
---

May 25 2009 at 18:29:16
Name: Beverly
Topic: Skating
Comments: Skating was fun, even though I wasn't all that good at it. It was also a fun thing to do with friends.

---

May 25 2009 at 16:20:02
Name: Scott Linder
Topic: Wheels or blades on your feet
Comments: Even though I spent several years with "Holiday on Ice" shows in the 70s, I must admit that I never really understood the fascination with strapping-on strange shoes that included blades or wheels... I don't get it. This is just a personal issue and is not meant as a criticism to any previous TTM contributors. Perhaps someone could help with my understanding of this rather curious interest.

---

May 25 2009 at 16:03:23
Name: Mike Bruchas
Topic: Ken Broo in Cincy
Comments: From his FaceBook post today: "I'm anchoring the news (and sports) Monday and Tuesday at 5p, 5:30p and 11p on WLWT in Cincinnati. Clayton Vaughn, John Wilson, Jerry Springer and every other news anchor I've ever worked with have simultaneously passed out upon learning of this 'breaking news'."

I e-mailed him that if he did weather, too, he'd won the Trifecta.

We are both wondering where Lil Newby is now. She was assignment editor at KOTV and went big in the PR biz. Anyone know?

---

May 25 2009 at 13:40:13
Name: Beverly
Topic: Wheel Roller Skating Rink
Comments: The Wheel Roller Skating Rink is listed at Mohawk Park. FI 5-0132...in 1968.

I'm afraid I don't remember that one, either.

The only one I really remember was Skateland at 11th and Sheridan Rd.

It's kind of sad about expressways... what we have to do away with... we lose such treasures as the skating rink on 11th that Scott and Gary were talking about... and then one of my favorite places, Locust Park, also.

---

May 25 2009 at 12:53:28
Name: Scott
Topic: Skating rinks
Comments: I believe the rink on 11th Street was on the south side of 11th Street, where the east leg of the IDL is now--across from Tracy Park at Newport.

---

May 25 2009 at 11:59:15
Name: Beverly
Topic: Skating rinks
Comments: I'm not finding one on 11th Street close to downtown in 1968. It must have been gone by then.

Gary, when you write the "edge" of downtown, do you mean east or west edge? I'm trying to recall something like that, although I would have been too young in 1963, it could be something I would remember from a few years after that.



Beverly, do you find Mohawk Rink or "The Wheel" in your '68 directory?
---

May 25 2009 at 11:50:32
Name: Beverly
Topic: Village Roller Rink
Comments: My 1968 Tulsa Telephone Directory has the Village Roller Rink at 12616 E. Admiral Pl.
GE 7-9925

"One of the largest in Oklahoma featuring hardwood floors."



Thanks, Beverly.
---

May 25 2009 at 08:52:14
Name: Mitch Gray
Topic: Skate Backwards Please
Email: North Of You
Comments: I recall the rink Michael Bates was talking about.

Maybe Michael remembers the entrance to the rink from the sitting area,sloped downward and if you manuevered just right, you could get a terrific running start onto the rink. I think I knocked down a few patrons performing that stunt.

The seats in the sitting area on the North side of the rink were old wooden theater style seats that had fold down bottoms.

It was probably 1972 or '73 when I last visited that rickety old firetrap.

My gang hung out mostly at Skateworld when we skated. Skateworld also featured live bands occasionally, however I never saw any famous figures there.

---

May 25 2009 at 07:31:05
Name: Mike Bruchas
Topic: Donna Reed + Memorial Day
Comments: She was in the early 60s another "American TV mom", maybe less perky than Mrs. Cleaver and "more problem-solving" on THE DONNA REED SHOW. Kind of a "drama lite" Mom. Many forget her last gig in real life was as a wife in Tulsa. Even more forgot she was a WW II pin-up.

The New York Times has an interesting article on her vis a vis the WW II days. She kept so many WW II V-mails that soldiers and sailors had sent her.

My soon to be 86 year old WW II vet friend, Andy Bossieux, who found this article also said, "Please don't say 'have a Happy Memorial Day'." It's an oxymoron. Too often fast food and store clerks blurt it out because someone "in corporate" has decided it's an appropriate thing to say today.

Andy, the former high school English and philosophy teacher, feels that America has forgotten that it is NOT a "happy" holiday, it is supposed to be a "reflective" holiday. To honor those who have served and passed and remember our family members no longer with us.

---

May 25 2009 at 00:12:47
Name: Gary
Topic: Continental skating rink
Email: garylelia@q.com
Comments: I remember a skating rink on 11th Street at the edge of downtown Tulsa. I think it was called the Continental, that even had concerts there from time to time. Saw Lonnie Mack play there around 1963.



Wow, that must have been something.
---

May 25 2009 at 00:04:28
Name: Michael Bates
Topic: Skating rink on Admiral east of Garnett
Comments: The very first place I went roller-skating was on the south side of Admiral east of Garnett -- almost to 129th East Ave. I seem to recall it was known as the Village Skating Rink. The building is still there.



I'm kind of hazy on this, but I feel like the rink I was talking about was in closer bike range from my house, which was on 117th E. Ave. It would have been in the late 1960s.

On the other hand, I might be wrong; the name "Village" would tie it in with the Village Theatre on Admiral and Garnett (a reference to nearby Western Village addition, where I lived at the time).

About what year would you have skated for the first time?

As Casey says, a phone directory of the period would answer all questions.

(Later note: Michael was right. Beverly checked her 1968 Tulsa Telephone Directory and found the Village Roller Rink at 12616 E. Admiral Pl.)
---

May 24 2009 at 16:36:12
Name: P. Casey Morgan
Topic: Skating rink at Mohawk
Comments: Mike, I think it was just called Mohawk Rink. There should be a way to look this up in old phone books, though I doubt any are online.



A contributor to TulsaOKhistory.com's Turley memory section recalls:


"The roller rink across from the water reservoir at Mohawk Park was named 'The Wheel', owned by Paul Aldridge, who was Uncle to John Denver. Mr. Aldridge also raised miniature Shetland ponies. Mr. Aldridge's mother owned the original Lee's Bicycle Shop in downtown Tulsa, as well as other buildings downtown."
---

May 24 2009 at 15:41:05
Name: Webmaster
Topic: Skating rink near Mohawk
Comments:

Casey Morgan named several Tulsa skating rinks of the past in GB 202. A co-worker has asked me the name of the tiny rink near Mohawk Park.

Danny W. Burdick in GB 172 said it was a wooden-floored skating rink called "The Wheel", possibly a nickname, based on Casey's description: "You pretty much just turned all the time." I believe I skated there as a Cub Scout once.

I checked the Beryl Ford archives and found mention only of Johnnie Mullins skating rink and "Arean". From the legal case Rush v. Mullins, I found that Mullins operated "Arena" (not "Arean") and it was the rink at the Fairgrounds Pavilion building.

Besides the rinks Casey mentioned, there was Parkey's, north of Admiral and Mingo, near the geodesic dome building. I seem to remember a little skating bear as a mascot, much like, or adapted from Bear Wheel Alignment's mascot.

Here is a 1995 article in the Phoenix New Times, "Shim and Bear It; Now in his 70s, the happy little wheel-alignment mascot is still an endearing species", dating it back to the 1920s.

Another rink was to the east of the old UToteM site on Admiral, east of 117th E. Ave. I can't remember its name; I want to say that "bird" was in the name, like Thunderbird or something.

(Later note: Beverly found that it was the Village Roller Rink. I don't know where I got the idea that "bird" was in the title. Maybe the logo was a skate with a wing on it, or I just dreamed it up. Scroll up for discussion of Tulsa skating rinks.)
---

May 24 2009 at 15:08:07
Name: Scott Linder
Topic: Memorial Day
Comments: I just want to take a moment to extend my best wishes to all who are honoring their relatives and friends during this Memorial Day weekend 2009.

Many fought and died to insure and preserve the freedoms that we all enjoy every day. Despite our busy and often frantic lifestyles or our political differences, please pause for a moment this weekend to say "thank you" in whatever way is meaningful to you.

---

May 24 2009 at 13:48:32
Name: Mike Bruchas
Topic: DownBeat magazine
Comments: I just feel stupid some days. I started reading DownBeat in high school and a subscription followed me to TU in the 70s for about 10 years. WSDM FM in Chicago took me by storm when I was about a high school soph, revealing JAZZ in a whole new swingin' way.

Now I find it was published about 9 miles from where I grew up and now live... been in biz 75 years! (Chicago Tribune link)

---

May 23 2009 at 12:37:00
Name: Scott Linder
Topic: Steve and my friend Doug
Comments: Gary, yes I sure do remember that show. In fact, my long-time friend Doug Nelson was the audio mixer, and has lots of good stories!

By the way, Doug is the son of actor Frank Nelson.... you know, the "Yessssss" character who did the Jack Benny radio and television shows and made many appearances on "I Love Lucy".

---

May 23 2009 at 12:29:08
Name: Gary Chew
Topic: More Steve
Comments: Then Scott, remember the syndicated videotaped "Steve Allen Show" Channel 8 aired in Tulsa. I watched it just about every night. Steve's music ensemble on that show boasted Frank Rosolino, the great jazz trombonist, as a member. Frank even did some schtick with his great mustache. Very West Coast.

---

May 23 2009 at 12:16:35
Name: Scott Linder
Topic: Steve and Ernie
Comments: Gary thanks for your note and interesting observation. Of course, every late night host is influenced by Steve Allen, whether they realize it or not.

By the way, I remember watching "The Tonight Show" on NBC in the mid-fifties. Steve Allen was host for two or three nights and Ernie Kovacs did the balance of the week! I have no idea if any of these shows survive on kinescope or early videotape, but I would sure like to see them again.

---

May 23 2009 at 12:01:42
Name: Gary Chew
Topic: From Ernie to Steve
Comments: A shoutout to Scott Linder on Kovacs. Yeah and amen. The cat was way ahead of his time, TV for sure.

But on the other subject, Steve Allen. You see him, incarnate, almost every evening, rolled-over thrice, on MSNBC in the form of a dude named Keith Olbermann. 'Cept Keith don't do piano, but he's knows your ERA.

---

May 23 2009 at 10:46:34
Name: Scott Linder
Topic: Ernie Kovacs
Comments: I probably watched every Ernie Kovacs show in the 50s and 60s. My Dad was a great fan. Kovacs' creativity and television innovations were truly remarkable. It's interesting that much of his comedy was often subtle and cerebral, but would then be followed by taking a pie in the face... a very interesting and often controversial mix of styles and unusual characters.

I think PBS did a Kovacs special in the 70s that might be of interest. It's probably available on DVD these days. (The Best of Ernie Kovacs)

Then, there's Steve Allen... but that's another subject.

---

May 22 2009 at 18:07:12
Name: Mike Bruchas
Topic: PAX-TV - I mean ION...
Comments: Ion Media Networks Inc., the former Paxson Communications Corp., has filed for bankruptcy protection in New York. The company listed debt of more than $1 billion and assets of $10 million. More than 100 of its subsidiaries also filed for Chapter 11 protection.

As I recall, Bud Paxson had a scheme a few years back to get stations to sell their frequencies before the HD to make money. Don't think that worked.

Remember when NBC bought a lot of Pax stations in preparations for HD and having a second license in major markets? That didn't work either.

So much for "the great Christian broadcasting innovator"...lotta good Christian folks put money into his stations over the years.

As I recall Oklahoma had several PAX-TV low power affils at one time.

---

May 22 2009 at 12:16:19
Name: Mike Bruchas
Topic: Ernie Kovacs
Comments: I remember him as a kid; way too funny! I cannot remember what network that he was on, though.

I cried the Saturday he was killed in a car wreck.

He and Steve Allen I thought were the two funniest guys I had ever seen.
---

May 21 2009 at 20:08:40
Name: Erick
Topic: RTN - digital channel 8.3
Comments: For those with either a digital converter box, or an DTV set with antenna - keep an eye on the Retro Television Network, channel 8.3. Lately they've been showing "Retromercials", normally for Wendy's (Where's The Beef?!), Slinky, Hai Karate, etc.

KTUL has also utilized the "Retromercial" name to show some old channel 8 news and 8's The Place commercials. Just saw 2 while watching The A-Team.



I got a chance to see some "McHale's Navy" on it today, and caught several "8's The Place"s.
---

May 21 2009 at 16:23:29
Name: Steve Bagsby
Topic: Ernie Kovacs
Comments: I was watching some of Ernie's stuff on YouTube. Was wondering if anyone out there had any memories of watching him back in the day?

---

May 21 2009 at 16:14:31
Name: Webmaster
Topic: The "Mazeppa" song
Comments:

I heard from Wayne McCombs today that songwriter Randy Prahl's great song, "Mazeppa", was played by Stan at KRVT-AM this morning.

If you haven't heard it yet, it's on YouTube on the Mazeppa music page. Randy also does a mean "Johnny Donut" impersonation.
---

May 21 2009 at 11:08:10
Name: Erick
Topic: Wayman Tisdale
Comments: Watching Wayman Tisdale's memorial service at the BOK Center on KTUL.com live this morning. KOTV was streaming live aerial footage from SkyNews 6 of Tisdale's casket being carried through the streets on a horse-drawn carriage. I don't know how many people are attending the service, but the BOK Center seats about 19,000 and it looked like a ton of people were walking in.

---

May 20 2009 at 14:45:11
Name: Mike Bruchas
Topic: Frank Lloyd Wright LEGOS
Comments: Tangent here...to my knowledge no Price Tower nor Tulsa homes here but for the wacky adult - there is now a Frank Lloyd Wright LEGO set. Personally I wanna Tulsa TV station and Coney I-Lander locations LEGO sets... Lawzee.

---

May 20 2009 at 12:27:14
Name: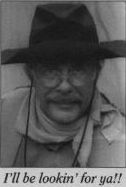 Carl Bartholomew (via email to webmaster)
Topic: Movie star in Tulsa
Email: unclezeb at webtv dot net
Comments: I think it was sometime in the '40s when I saw my first movie star IN PERSON at the Crystal City amusement park when it was still going strong with big swimming pool, dance hall, rides, and everything.

From the Tarzan movies, there stood "Boy," Johnny Sheffield (Brian's Drive-In Theater link), who played Tarzan's son whom he called "Boy." He was not in costume (leather loincloth) and was wearing regular clothes and shoes.

His bodyguard kept yelling at everyone, "Don't call him 'Boy' call him John or Johnny." He had the curly hair (perhaps a perm) and the right voice, but he never attempted the Tarzan yell. I think his voice was beginning to change.

He later made a movie or two, maybe a short TV show call "Bomba The Jungle Boy" (Matt's Bomba the Jungle Boy Movie Guide).

Anyway, I was fascinated in that he was a real person making a personal appearance right here in Tulsa.



Webmaster: Dana LeMoine reported this info from a fan site in GB 205:

"At the tender age of eighteen, Vivian Jones left her home in Independence [Kansas] for Tulsa, Oklahoma and became Vivian Vance. In Tulsa she performed at amusement parks and speakeasies before moving to New York in the late twenties."

Then she must have performed at Crystal City Amusement Park, that being probably the only one in town then. (Vivian Vance was most famous for playing Ethel Mertz on "I Love Lucy".)
---

May 20 2009 at 01:15:38
Name: Webmaster
Topic: Previous GroupBlog link
Comments:

Archived GroupBlog 291.
---
Back to Tulsa TV Memories main page