Tulsa TV Memories GroupBlog 311

TTM main | What's new on TTM? | GB Archive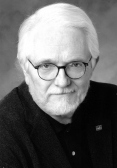 May 31 2010 at 15:43:33
Name: Gary Chew
Topic: Morgan Woodward
Comments:

Just caught Lee Woodward's bro, Morgan on Retroplex Channel with Sarah Jessica Parker and Helen Hunt in "Girls Just Want to Have Fun" (1985). Both the gals look like they might've been about 17 or 18 years old for that shoot. It was good to see Morgan in a tux.

---

May 31 2010 at 13:16:45
Name: Mike Bruchas
Topic: CLINT EASTWOOD
Comments: Turns 80 today.

Does anyone remember if he has even been in Tulsa for filming?

---

May 30 2010 at 17:44:06
Name: Bob Hardie (via email and by permission)
Topic: Ben Hevel
Comments: Jim, thanks for keeping us informed. I'm sad to hear the news about Ben. I liked Ben.

I worked many years with him in the sixties, when I was at KTUL TV. Many stories are to be told as we had a lot of fun in the 60s in TV. It was a lot of work and a lot of fun then. One particular story involving Ben sticks with me.

This story, one that doesn't make me look too good, is when J. Howard Edmundson was running for governor, the Prairie Fires Campaign. He was being compared with JFK. J. Howard was charismatic. He lit up the election.

Tulsa TV stations, and some radio stations, wanted J. Howard to come to Tulsa (from OKC) to ask him questions, etc. You know how news people were...are... :-) They all wanted to be "THE STATION" that hosted the program.

As I recall, Ben and Bill Swanson, and of course, Jack Morris, were all involved. Seems like Bob Gregory (Bob Pitcock) was there, too. They were successful in getting the promising gubernatorial candidate to come to KTUL TV. A REAL ACCOMPLISHMENT. The other TV stations were to carry it too; as I recall, all on tape delay. Yep... all on tape delay. Our tape was to be sent to the other stations for them to copy or use.

WELLLLLL, I was the video tape engineer at KTUL TV that day when it was recorded in our studio. A BIGGGGG DAY. We rotated days as to who was the VT engineer.

To lay the groundwork here, each late afternoon, we had to record the ABC DEF news stories feed. DEF was "Daily Electronic Feed" of ABC news stories that we used on our local news shows. We typically used up to six stories. It was quite a job to get them, physically cut the tape and splice them in order to be used on the news. Took all evening to get that done by the 10 pm news.

So, we recorded the J. Howard Edmundson program, which had reporters from the other TV stations plus ours, in the late afternoon, really close to the ABC DEF feed. I really had to hurry to take down the tape (we only had one tape machine then) and put up the ABC DEF recording tape. Well, I took off the J. Howard tape and laid it on the tape table next to the ABC DEF tape, cleaned the tape machine per standard procedure, (in a hurry, of course) and instead of picking up the ABC DEF tape, I accidentally picked up the same tape, the J. Howard recording. AND I RECORDED OVER IT. By the time I realized it, it was tooooooooo late. I remember my heart dropping to my stomach. I had mixed feelings. I needed to inform programming, Ben Hevel. And I wanted to not tell anyone until I had a chance to gain my composure. So, as I recall, I told Verdell Sexton, the director. He told Ben. WOW... it hit the fan. Ben said, "what idiot did that?"

I felt soooooooo bad. I probably crawled down the stairs, most likely the circular ones too, on my chagrined body, to apologize and try to gain some credibility back. After Ben calmed down, and he WAS LIVID, he finally talked to me again. It took a while, but he came around. Jack Morris was livid too. And I do NOT blame them at all. Most likely I snuck in the back door to come to work for a few days until all calmed down. In my defense, I was a good video tape engineer. I was young, early 20s, full of it, ya know, and sometimes got too much in a hurry. This sure helped calm me down for a while. I sure did a lot of "double checking". It really taught me a good lesson. Ben understood.

Ben was very fair about things. Sometimes his first reactions were explosive. However, I felt that he always came around. With me, anyway.

I also knew him when he was at Channel 2 as GM. I was involved in the Society of Broadcast Engineers and meetings were in KVOO radio at times, with Johnny Barth, CE. I'd see Ben there a lot and at other broadcast functions around the city. Oh yes, I'd see him at the NAB too. He always had time to stop and talk to me. This was in the 1980s. I left Tulsa again in 1990. My theme song became, "Take me back to Tulsa".

Ben had some controversial situations at Channel 2, as I recall. I can't remember much about them.

Boyce knew Ben best, in my opinion. He probably can remember a lot more than me. As does Betty Boyd, Jack Morris, Don Woods, Bob Gregory and others. I sure miss all those wonderful people. We had a great time in TV.

AND... I'd sure like to have visited Ben one more time. I liked Ben.

Bob Hardie
now in Magnolia, Texas, retired after 53 years in broadcasting.



Ben Hevel at the 'Captain Ben' reunion at McNellie's, 3/5/2006
---

May 30 2010 at 17:12:33
Name: Jim Hill (via email to webmaster)
Topic: Ben Hevel
Comments: In the Tulsa World death notices this Saturday morning: Ben, age 80, died on Thursday. He was living here in Tulsa.

Ben was the Operations Director when I came to the station in March of 1965. He left in the late 60s, going to a station in Ohio. I think it was a Scripps-Howard station and he became the station manager. Boyce Lancaster can tell us more.

He returned to Tulsa in the 70s to manage Channel Two after it was acquired by Scripps-Howard.

Services for Ben will be Friday June 4 at 12:30PM at Boston Avenue Methodist Church.

---

May 30 2010 at 16:55:29
Name: Joe Riddle (via email to webmaster)
Topic: KRMG April 1978 11PM Newscast
Comments: Joe Riddle:"Found this off a Johnny Martin aircheck that I taped at home one night. Thought it might bring back a few memories.

"Figured it wasn't Nelson Farmer or Len Ballard that came down to the station that late at night.... that sounded like only one engineer at KRMG that I knew."

Email reply from Jim Henry: "Guilty as charged!

"That's great.... That old 'top of the hour' ID, Dowdell, and ol' Jim Back... Now those are memories!"

Webmaster: Also heard: Ed Hardy, Candace Conley, Mike Early, David Rucker, David Boren...

KRMG11pmNewsApril78.mp3


---

May 29 2010 at 17:29:13
Name: Mike Bruchas
Topic: THE AUCTION?
Comments: Was that clip on cable or over the air in Tulsa?

Low dollar TeeVee!

Most cable systems won't do shows like this unless for PAID programming.



That was on cable.
---

May 29 2010 at 15:48:36
Name: Mike Bruchas
Topic: WRZA 99.9
Comments: This is an FM in Peotone, IL with a strong signal in parts of SW Chicago. It has changed hands several times. Formerly a 3 station chain owned by NewsWebRadio, which also failed. To Chicagoans, Peotone is at the edge of the Earth in cornfields.

Edwin Newman has a weekend talk-show on it; presume it's in syndication.

He was telling about working at NBC in Chicago in the 1960s and I just missed a blurb about Jim Ruddle.

He went on to do several Len O'Connor stories. O'Connor was one of the first Chicago TV newsmen. later a commentator till fired by NBC and hired by WGN. Newman was doing dead-on imitations of the late O'Connor.

Have to find out more on the Newman show.

---

May 29 2010 at 12:58:09
Name: Rose Bowl Bunker Commander
Topic: Dennis Hopper
Comments: Thanks for the great trip. Dennis Hopper, RIP.

---

May 29 2010 at 07:57:28
Name: Sonny Hollingshead
Topic: Ben Hevel
Comments: The Tulsa World reports today that Ben Hevel has passed away at age 80.

---

May 28 2010 at 13:20:14
Name: DolfanBob
Topic: Gary Coleman
Email: DolfanBob@lycos.com
Comments: Gary Coleman of Diff'rent Strokes has died at age 42.

---

May 26 2010 at 14:27:18
Name: DolfanBob
Topic: Kids say the darndest things
Email: DolfanBob@lycos.com
Comments: We lost a great one today. Art Linkletter passed at age 97.

---

May 26 2010 at 12:14:31
Name: Lang Hagen
Topic: DICK BIONDI
Comments: Mike Bruchas
Topic: Rock and roll radio legend..
Comments: Chicago DJ - DICK BIONDI - celebrates 50 years on the air in Chicago - tonight at midnight.

Hey, Mike, here's some trivia about that legend - who is Mr Biondi's agent? Dave Martin, the son of Johnny Martin, Tulsa's Midnight King. Small world.

---

May 25 2010 at 23:27:33
Name: Webmaster
Topic: "The Auction" fun
Comments: A stagehand trucks right through hostess Layla's shot at 1:52 in the below clip from "The Auction", 4/6/2001. Just click to start; I set it up to jump right to the spot.



---

May 24 2010 at 19:49:20
Name: Dana LeMoine
Topic: Bell's Amusement Park
Email: d4wdw@valornet.com
Comments: Great news!

Bell's Amusement Park Signs Lease With Wagoner County (NewsOn6.com)

---

May 24 2010 at 19:40:37
Name: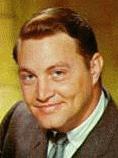 Jim Ruddle
Topic: Martin Gardner
Comments: Odd, but I had just re-read Gardner's " ">Fads and Fallacies in the Name of Science" two weeks ago.

It's a bit dated in subject matter, since so many quacks and charlatans have come along since the book was first published, however, it's still a useful antidote to the nostrums passed onto the public by acclaimed frauds.

---

May 23 2010 at 21:02:07
Name: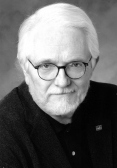 Gary Chew
Topic: Gardner's Demise
Email: Just Northeast of Eden
Comments: Sounds to me like the Enlightenment shines bright on our old Rose Bowl Home and the Alley Commander-in-Chief.

Del in Cal

---

May 23 2010 at 20:22:07
Name: Rose Bowl Bunker Commander
Topic: Martin Gardner
Comments: Given how Tulsa has been saddled with so many anti-intellectuals and irrationalists, it's particularly sad to lose Martin Gardner. RIP, indeed.

---

May 22 2010 at 23:32:22
Name: Webmaster
Topic: Former Tulsan Martin Gardner
Comments:

I'm sad to report that Martin Gardner, author, former Tulsan, and 'Mathematical Games' columnist in Scientific American for many years, passed away yesterday at the age of 95.

Martin Gardner, 1914 - 2010 (Discover Magazine)

Some of the things he got me interested in: hexaflexagons, Piet Hein's Soma cube puzzle, Solomon Golomb's polyominoes, John Conway's "Game of Life" (cellular automata).

Mr. Gardner was discussed on the 1957 page on this site. RIP, Martin.
---

May 22 2010 at 22:06:54
Name: Mike Bruchas
Topic: TV flashback
Comments: Watching a Mission: Impossible rerun: Jim Phelps goes into a record store, gets a coded message on an LP from a nerdy clerk, goes into a record listening booth and pulls the LP out of a then new high tech Ziploc bag to get his instructions; of course, the LP self-destructs in a bit of smoke.

Gee - how times have changed.

---

May 19 2010 at 21:52:15
Name: Mike Bruchas
Topic: 1975
Comments: 35 years ago today, Don Lundy and I both were working at KTUL as directors. His eldest son, Matt, was born on this date.

I offered to do "the Chick show" for Don the next morning so that he could be at St. Francis with Rosie and the baby. I had done the 6 and 10pm Total 8 Tulsa casts the night before. I had eaten the night before at the Crystal City Coney Island restaurant.

Little did I know - that I had acquired food poisoning from there. I was okay the next morning going live with John Chick's morning program. Then about 5-10 minutes in, I suddenly had severe pain, so much that I could barely sit at the switcher and direct. As I recall, projectionist Jonathon Jeffreys had to finish the last 5-10 minutes for me.

Cameraman John Heatley drove me to St. John's ER. I spent about 4 hours there and downed some meds. Yep - food poisoning....it's day that the Lundys and I will not forget!

---

May 18 2010 at 16:52:29
Name: Rick M
Topic: Re: 1906 Film of San Francisco
Comments: I find this clip mesmerizing. I've watched it countless times now. Also located another clip of the same journey post earthquake and fires.




It clearly shows the destruction and devastation. Quite sad to watch after seeing the first one. I was also pleased to find quite a number of 'sequel' journeys filmed in more modern times for comparison. It's a striking difference what traffic laws and rules do to transform chaos. It sure looked like they were enjoying their chaos though.

---

May 17 2010 at 16:46:28
Name: Tulsa Area Music Archives
Topic: TAMA VOL. 5.5 Leon Russell "Bonus" Podcast Now Available!
Email: info at preservemusic dot org
Comments:



LEON RUSSELL - SESSIONS FROM THE '70S, '80S,'90S AND BEYOND

PreserveMusic.org or via iTunes.

Despite Russell's transition to a solo performing artist, he has continued to work actively as a session musician and producer for other artists. We've put together a wide variety of Russell's work beginning in the early '70s and continuing through the past four-decades. Just like Russell's session work in the '60s, this body of work reads like a who's who of popular music.

Includes insights and commentary on each song by TAMA Founder Steve Todoroff.
Enjoy...

1. Hummingbird - B.B. King
2. Wild Horses - Flying Burrito Brothers
3. L.A. Getaway - Hill, Barbata & Etheridge
4. It Ain't Easy - Ron Davies
5. Blues Power - Eric Clapton
6. Vaya Con Dios - Doris Troy
7. The Song Of The Elves - John Simon
8. How The Web Was Woven - Jackie Lomax
9. Sweet Motor City - Jim Horn
10. Ask Me No Questions - B.B. King
11. Tandoori Chicken - Ronnie Spector
12. Live With Me - The Rolling Stones
13. Look At You Look At Me - Dave Mason
14. Day After Day - Badfinger
15. That Man Is My Weakness - Rita Coolidge
16. Bangla Desh - George Harrison
17. Will The Circle Be Unbroken - Delaney & Bonnie
18. Goodbye Old Missoula - Willis Alan Ramsey
19. Me and My Guitar - Freddie King
20. Be My Baby - John Lennon
21. Soothe Me - Mary McCreary
22. Rock and Roll Beat - Flash Terry
23. Watching The River Flow - Bob Dylan
24. My Captain - Jesse Ed Davis
25. Me and Baby Jane - Jose Feliciano
26. Woman, She Was Gentle - Eric Andersen
27. Tired of Midnight Blue - George Harrison
28. Shark (In The Dark) - The Dwight Twilley Band
29. Direct Me - Larry Hosford
30. The Choice - Andrae Crouch and The Disciples
31.Thinking of You - The Gap Band
32. Sold On You - Gary Ogan
33. Save The Last Dance For Me - Mary Kay Place
34. Lucky Old Sun - Willie Nelson
35. One Day I'll Walk - New Grass Revival
36. What Do You Expect - J.J. Cale
37. A Song For You - Phil Driscoll
38. Golden Rings - George Jones & Tammy Wynette
39. I Can't Trust My Heart - The Sky Kings
40. Little Piece of Your Love - Lee Rocker
41. That's What I Like About Love - Junior Markham
42. Foggy Mountain Breakdown - Earl Scruggs & Friends
43. Wade In The River of Jordan - Delaney & Bonnie

Running Time: 3:16:36

Direct from the vaults of the Tulsa Area Music Archives.
Preserving Tulsa's Music History...

---

May 15 2010 at 18:09:54
Name: Al Hess
Topic: Gordon Berra
Email: aljhessatcableonedotnet
Comments: Back in about 1960, I used to listen to a show on KRMG on Saturday evening that was hosted by "The Voice", Gordon Berra. It was a jazz show and Mr.Berra often featured Sonny and Susan Gray of THE RUBIOT Jazz and dinner club.

I was just wondering if anyone has any copies of Gordon Berra's voice. I cannot imagine that anyone ever had a better voice for radio. I think I listened to that show as much for his voice as for the lone voice of jazz her in Northeast Oklahoma.
Please, someone tell me that they have a recording of Berra's voice, even if it's just a commercial.

Al Hess
Bartlesville

---

May 15 2010 at 16:10:28
Name: Scott Linder
Topic: The Pomona College Commencement
Comments: This has nothing to do with Tulsa, but I thought that it might be interesting to some that I'm mixing audio for the Pomona College Commencement tomorrow with Homeland Security Secretary Janet Napolitano as speaker. The event is outdoors, and I've never seen a larger Secret Service detail since I lived and worked in D.C. at Ford's Theatre, National Theatre and Kennedy Center for seated Presidents.

It should be a very interesting day. In addition to other feeds, we're streaming on the web beginning at 9:30 PST. Visit the Pomona College website, if you care to watch...

---

May 15 2010 at 14:11:23
Name: John K. Young
Topic: Re: 1906 Film of San Francisco
Email: johnk662561atyahoodotcom
Comments: Thanks for posting such an awesome bit of history!

---

May 14 2010 at 20:53:53
Name: Lee Woodward (via email to webmaster)
Topic: 1906 film shot in San Francisco
Comments: Webmaster: This has nothing to do with Tulsa or TV, but is history worth seeing. Be sure to go full-screen (the button with four arrows pointing away from each other).

Mark Twain was still alive. According to Wikipedia, he heard that his friend Ina Coolbrith had lost nearly all she owned in the 1906 San Francisco earthquake, which happened four days after this movie was taken. He volunteered a few autographed portrait photographs to be sold for her benefit.

How many of the people seen in this movie would be gone by the next week?

The music is by Air, a French electronica group.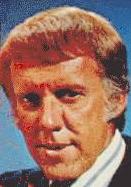 Lee: "This is one of the most amazing historical films I've seen. There seemed to be no rules per se. I wonder how many were killed or maimed every year?"

-----

'You are there' for a cable car ride in San Francisco.

This film was "lost" for many years. It was the first 35mm film ever. It was taken by camera mounted on the front of a cable car.

The number of automobiles is staggering for 1906. Absolutely amazing! The clock tower at the end of Market Street at the Embarcadero wharf is still there. How many "street cleaning" people were employed to pick up after the horses? Talk about going green!

-----

This film, originally thought to be from 1905 until David Kiehn with the Niles Essanay Silent Film Museum figured out exactly when it was shot. From New York trade papers announcing the film showing to the wet streets from recent heavy rainfall & shadows indicating time of year and the actual weather and conditions on historical record, even when the cars were registered (he even knows who owned them and when the plates were issued!). It was filmed only four days before the Great California Earthquake of April 18th 1906 and shipped by train to NY for processing. Amazing, but true!



---

May 10 2010 at 10:06:29
Name: John K. Young
Topic: KELi Fan Page on Facebook
Email: johnk662561atyahoodotcom
Comments: If anyone is interested, there is a new KELi Fan Page on Facebook.

---

May 09 2010 at 23:32:57
Name: Mike Bruchas
Topic: Lena Horne
Comments: Just heard, she has passed at age 92. What a classy, classy lady!

---

May 09 2010 at 13:20:04
Name: Chuck Fullhart
Topic: Leon McAuliffe properties
Comments: What did we do before we had Google? Leon purchased KAMO in Rogers, AR in about 1965, and ran it for several years. I can't remember the exact year he put it up for sale, but I want to say in the mid or late 70s.

At 'Steel Guitar Forum': "Leon McAuliffe -- The Story of A Steel Guitar Pioneer; by Leon McAuliffe, as told to Charlotte Anne Smith" (circa 1975)

---

May 09 2010 at 13:10:23
Name: Chuck Fullhart
Topic: Leon McAuliffe properties
Comments: On Jim's Ruddle's questions on Leon McAuliffe owning any TV properties, he did own and operate a radio station in, I think, Rogers, AR for years, or at least in the Rogers-Bentonville area. A friend of mine worked for him for a few years; I'll see if I can get in touch with her.

---

May 09 2010 at 06:12:17
Name: Joe Talley class of '74, the mighty BTW
Topic: "Mississippi Burning" movie
Email: marvelguru@sbcglobal.net
Comments: From an old late-night Mazeppa big fan from north Tulsa... I loved you growing up, had late night sleepovers to watch your show. I don't think I missed one. It hurt me and others when you played Sheriff Stuckey in the movie, but over time I got over it. Most of my friends are dead now. I'm going to order your DVD if you still have them. I'm proud to be a TULSAN.



Joe, you can order Mazeppa DVDs at Mazeppa.com. Thanks for writing, and hang in there!
---

May 08 2010 at 20:25:39
Name: J LeMoine
Topic: 60's Tulsa Band "The Quotations" postcard on eBay
Comments: I have no idea who these kids are, but someone here might, and this may be of some interest:


1960s Postcard Rock Group The Quotations Tulsa OK
(from GB 313) Kathy said:"I noticed an old Quotations postcard on your site and no one knew who they were! I knew them all! They all went to Will Rogers High School in Tulsa. They were: Rodney Salmon, Kenny Sigmund, Kenny Williamson, and Steven Jones. Most of them graduated between 1970 and 1972. Very talented group who used to play almost every weekend at the Western village shopping center at Admiral and Garnett. One of their dads was a member of the VFW there and would get them to play. My friends and I would go there to listen to them and dance! Brings back many memories! :)
---

May 08 2010 at 07:06:37
Name: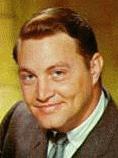 Jim Ruddle
Topic: Steel Man
Comments: Aside from the Cimarron Ballroom, did Leon McAuliffe ever own any television properties?

I remember talking to him in the late 'fifties about a cable system he owned in Rogers, Arkansas, but wondered whether that ever evolved into anything else.



We know that Ike Horn once had an interest in a KTOW-TV Channel 29 that never came to be. Does anyone know about Leon?

YouTube clip of Leon appearing on the late 1950s "Ozark Jubilee" TV show (Wikipedia link) now on the main page.
---

May 04 2010 at 18:42:07
Name: P. Lazzarro
Topic: re: TAMA Vol. 5 podcast now available.
Comments: Dadgum I don't know how I've missed this treasure trove until now. Thanks for providing all this music. Wow.

---

May 04 2010 at 13:56:28
Name: Sonny Hollingshead
Topic: Channel 41 history
Comments: In April's issue of Tulsa People Magazine, John Hamill wrote a column remembering a small bit of Tulsa TV history in the startup of UHF Channel 41. You may find this interesting. Here's the link: Remembering "41 LIVE!"



More from John Hamill on this site's KGCT page.
---

May 04 2010 at 06:46:51
Name: Jason Liebig (via email to webmaster)
Topic: Vintage Christmas catalogs
Comments: (Excerpt)

...a few years ago I started WishbookWeb.com, which is a site that where I've scanned and posted entire vintage Christmas catalogs from Sears, JC Penney and others.

I'm also a big poster to Flickr and my focus there is my enthusiasm for vintage cereal boxes and candy:

Flickr.com/photos/jasonliebigstuff/sets/



I found a bunch of toys I had forgotten from years past in the 1958, 1964 and 1966 Sears and Penney catalogs.

(Added later) Some of them are in my new Flickr photoset, "My old toys".

While we're at it, here is a site with old Lafayette, Allied, Radio Shack catalogs: Reel2ReelTexas.com/catIndex.html.
---

May 03 2010 at 16:47:56
Name: Webmaster
Topic: Mazeppa Manga
Comments:

Dr Mazeppa Pompazoidi by *hojcat on deviantART
---

May 03 2010 at 11:19:34
Name: DolfanBob
Topic: Bell's
Email: DolfanBob@lycos.com
Comments: Wow Ken's Pizza and Bell's commercials from the 80s. Talk about jarring them ol memories of great T-Town times. Thanks so much for posting that link.

---

May 02 2010 at 21:32:20
Name: Mike Bruchas
Topic: Rock and roll radio legend
Comments: Chicago DJ DICK BIONDI celebrates 50 years on the air in Chicago tonight at midnight. Hard to believe he was on the air when I was in GRADE SCHOOL. Now on WLS-FM.

---

May 02 2010 at 13:17:42
Name: Beverly
Topic: Tulsa Gal's Blog - Bell's
Comments: Tulsa Gal's Blog has some wonderful old commercials and videos of Bell's Amusement Park - added on April 30th.

---

May 02 2010 at 10:30:40
Name: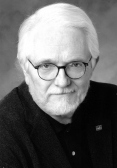 Gary Chew
Topic: A Forgotten Moment from "Annie Hall"
Comments: During IFC's daily re-run of "Annie Hall," I happened to catch the scene near the end of the film where Alvy has just flown from NYC to LA to persuade Annie to return to NYC and marry him.

After arriving in LA, Alvy waits for Annie at a Sunset Blvd. sidewalk health food eatery. The waitress approaches his table and give him the menu. Alvy knows, instantly what to order. He says, with a line only Woody Allen could write and deliver, I'm sure, "I'll have the alfalfa sprouts...with a plate of crushed yeast."

Still needing the eggs, I remain Delmeaux de Gillette du Coffeyville.



I had a sandwich (not of crushed yeast) at that same vegetarian restaurant ("The Source", L.A. Weekly link) when I visited L.A. in 1986. There was a large billboard across the street.
---

May 02 2010 at 09:19:01
Name: Tulsa Area Music Archives
Topic: TAMA Vol. 5 podcast now available.
Email: info at preservemusic dot org
Comments:



NOW AVAILABLE! VOL. 5 LEON RUSSELL - THE SOLO YEARS PART 2

We continue our meticulously researched podcast series on the music career of rock legend and former-Tulsa Leon Russell in Volume Five, which will focus on Leon?s transition to a solo artist and future superstar. Focusing on his early relationship with producer Denny Cordell, soul-singer Joe Cocker and the historic "Mad Dogs & Englishmen" album, film & tour, and Russell's debut album with Shelter Records featuring the British All-Stars, such as George Harrison, Ringo Starr, Eric Clapton, Bill Wyman, Charlie Watts, Stevie Winwood, and other notabes. Direct from the vaults of TAMA. Enjoy...

1. The Ballad of Mad Dogs & Englishmen - Leon Russell
2. Hello Little Friend - Joe Cocker
3. Delta Lady - Joe Cocker
4. Medley - Joe Cocker w/ Mad Dogs & Englishmen (live)
5. Steve Hoffman Interview - Part 1
6. (Can't Seem To) Get A Line On You - Mick Jagger w/ Leon Russell
7. Steve Hoffman Interview - Part 2
8. Indian Girl - Leon Russell
9. Steve Hoffman Interview - Part 3
10. The New Sweet Home Chicago - Leon Russell
11. Prince of Peace - Leon Russell
12. Roll Away The Stone - Leon Russell
13. Jammin' With Eric - Leon Russell
14. Hurtsome Body - Leon Russell
15. Chris O'Dell Interview
16. Pisces Apple Lady - Leon Russell
17. Shoot Out On The Plantation - Leon Russell
18. Delta Lady - Leon Russell
19. I Put A Spell On You - Leon Russell
20. A Song For You - Leon Russell
21. Old Masters - Leon Russell
22. Give Peace A Chance - Leon Russell
23. Ole Man Trouble - Hill, Barbata and Etheridge
24. Make Your Love Known My Brother - The O'Neal Twins


Direct from the vaults of the Tulsa Area Music Archives,
Preserving Tulsa's Music History...

Available at PreserveMusic.org or via iTunes.

---

April 28 2010 at 13:35:40
Name: Webmaster
Topic: Previous GroupBlog link
Comments:
Archived GroupBlog 310.
---
Back to Tulsa TV Memories main page