Tulsa TV Memories Guestbook 185

TTM main | What's new on TTM? | GB Archive




June 10 2005 at 00:24:19
Name: Webmaster
Comments: Casey Morgan says:
Mike - got back from San Diego/L.A. last week. Spent lots of time with former KAKC jocks Jim Peters and Robert Walker. Photos taken Friday, May 27, in Los Angeles.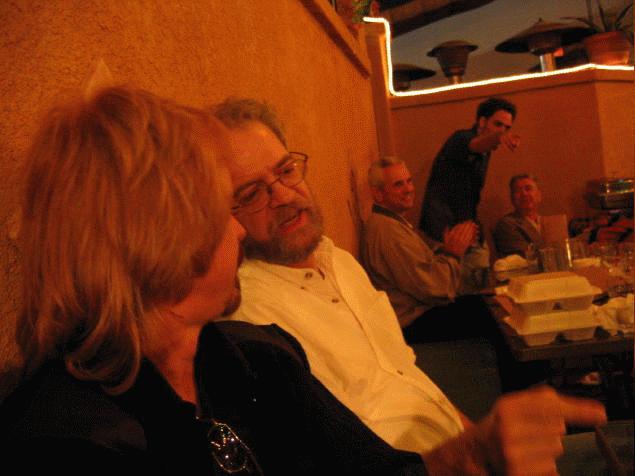 ---

June 09 2005 at 20:00:39
Name: Mike Bruchas
Comments: Just started doing some Christian History Institute "movies" shot on tape - more about some early missionaries with no-name actors but they wear period costumes and were shot on location in "furrin lands". Lighting is not quite BBC-good but better than a lot of films I have dubbed. This is a Dutch/Brit/Australian group that I have not heard of before. They shot all in 16x9 in preparation for HDTV so someone was thinking about "shelf life" on some of the stuff.
Several years back when I worked with Arab Network of America on their launch (now called ArabNet if still on the air as DSS)- they ran Syrian "novellas" shot in period costumes - the problem was - most were shot on early KOTV single tube Sony news camera-like gear and the color was ABBY-normal and funky.
Yet I am told they were very popular with the audience. But no - no scantily clad blondes with 50+ year old guys in mustaches - it was "historical" dag nab it! Most of you would never realize how big American + Japanese cartoon shows and Mexican TV novella shows are in the MidEast on TV. Plot line and good dubbing transcends where all was created.
---

June 09 2005 at 19:44:30
Name: Gary Thompson
Email: Gary@kxoj.com
Location: In my office enjoying the unpredictability of Oklahoma Summers
Comments: I remember "The Cross and the Switchblade".
Sadly, it's actually less cheesy than a lot of today's "Christian entertainment."
Pretty good acting from the main characters. It's obvious why they went on to be successful over the long-haul.
OK...Estrada isn't exactly a Robert Redford...but mention his name and everyone knows who he is. That's fame.
---

June 09 2005 at 15:26:48
Name: Mike Bruchas
Location: DeeCee
Comments: Dubbing Christian movies at work in slow times. The place has to make money doing non-news stuff, too.
How many of you remember "The Cross and the Switchblade" - which had theatrical release initially. Starring a very young Pat Boone as a strugglin' inner city preacher and a younger Erik Estrada and in one of the gangs is a young Denzel Washington! This is deemed a "modern classic of Christian Cinema" by some folks. Most of it was shot in an old movie theatre turned church. Corny but it had a good cast.
---

June 08 2005 at 16:59:58
Name: Mike Bruchas
Comments: To Chuck F. - I too am tempted on 99 cent DVD's - MicroCenter (ya hafta to go to the one in Dallas - ain't one in Tulsey!) had antique Dragnet shows - one where someone ELSE replaces the Ben Alexander role mid-season was weird! But it's funny - many of Jack Webb's early 1950's stock cast stayed with him thru the late 60's color episodes which we showed at KTUL in the 1970s!
As noted here before - when I was with GoodLife TV - formerly Nostalgia TV - on many 1950s shows with classic commercials built-in - we ran them as historical content. The Tootsie Roll and other folks later contributed historical product fillers to GoodLife on a series on classic commercials which ran for years. Later methinks legal hands made us remove classic spots from shows... GoodLife is now being "re-spun" as American Life TV on very few cable systems sadly.
---

June 08 2005 at 16:34:24
Name: Chuck Fullhart
Location: Looboyles on 11th-in the fishing aisle looking for a pointed stick to go noodling with
Comments:
It's too bad the Abandoned Tulsa site didn't get pics of old Fire Station #2 on North Boulder at 244 before the city took it down. It was a city storage facility, according to the World story, so there may not have been any entrance allowed in there.
What about the old bath house in Knobblock park which is still in use? It doesn't exactly fit the profile of abandoned, since the city is still using it for something--the Parks Department if I remember correctly, but it would be a shame to at least not get some video or photographic recognition of it before it just goes south like so many places have.
What about the old Skelly Oil Co. buidling at 4th and Boulder that the World took down to expand and try and solve some of their parking and dock problems recently? Did anyone document what was on the top floor?
I had heard for years that the Skelly Board room was still on the top floor, paneling and all.
---

June 08 2005 at 16:24:17
Name: Chuck Fullhart

Location: Wading through Mingo Creek looking for the best catfish hidy hole
Comments: You can always tell when you are shaking hands with a "noodler".
There will usually be a couple of fingers missing from the hand, and, very often, the person you are meeting will tell you to just call him "Stubby".
---

June 08 2005 at 16:17:15
Name: Chuck Fullhart

Location: Still waiting on my order at Sandy's
Comments: To Brother Bruchas...
Mike, you have to really give some kudos to the Billy Graham Evangelistic Assn. This was a different approach to spreading the gospel.
I have to admit, I think it is a lot better way to sell the sizzle on the steak than having to listen to ol' Bev Shea belt out another hymn. It hopefully worked a little better in the numbers. (Don't get me wrong, I enjoy Shea, but after years of seeing another crusade--I think the novelty is wearing off for the average TV viewer.)
I speak not only as a seasoned member of the Order of the Multi-Function remote, but a worshipper at the Shrine of The Golden Transmitter. It is a whole lot better than seeing the back of some agent's head blown out by a .50 caliber sniper rifle, such as the season finale on NCIS.
If you get tired of the current programming, WalMart has DVD's that they picked up cheap somewhere and are selling for a $1.00 apiece. Included in the titles are such shows as The Danny Thomas show, the Bob Cummings show, and the second season of Burns and Allen.
Aside from almost dropping my favorite adult beverage when I saw the opening ads for the American Tobacco Company, I kept looking at my watch and realized that the total commercial time was about 3 minutes out of 29, not counting the open and close . (The new Dodge for '55 should be in the showrooms shortly, by the way.)
After watching these and the comparison with today's programming, it does kind of make you wonder.
The one thing that Doc Lacy drilled into us broadcasting wannabees is that television programming has one purpose, and one only...to deliver numbers to the advertiser.
Say "Goodnight, Gracie."
---

June 07 2005 at 20:31:41
Name: Mike Bruchas
Location: Slow hot night in DC....
Comments: "Okie Noodling"? - WETA - the PBS station here ran this fishin' documentary as part of fundraising. After seeing a story on ABC News the other night on new Noodling law changes in MO the other night - Noodling must be the NEXT thing in Reality TV!
WJLA - sister station to KTUL is pre-empting ABC network programming for Billy Graham programming tonight. No - not Billy Graham but some made-for-TV movie that they produced. Boy - I feel like I am back in OK!
---

June 07 2005 at 20:03:04
Name: Dave
Location: no memory of '32
Comments: About the photos of the old Temple Israel at 14th and Cheyenne on the Abandoned Tulsa site: it says the temple moved away in 1932, but it appeas that the sanctuary couldn't have changed much. Does anyone know what has that building been used for since 1932?
---

June 07 2005 at 16:13:17
Name: Alison
Email: zarrowmail-abandonedtulsa@yahoo.com
Location: Tulsa
Comments: New photos have been added to the Abandoned Tulsa Project web site (AbandonedTulsa.com).
A few photographs are now up from Lowell Elementary, the Camelot Hotel, and Renberg's/Drexel Building.
Please feel free to email suggestions for additional sites, preferably those with some significance in Tulsa's history.
Thanks.
---

June 07 2005 at 12:05:03
Name: Gary Thompson
Email: Gary@kxoj.com
Location: On the starboard deck of Radio Caroline
Comments: CAROLINE!!!!!
For those who don't know, Garry Kemp's "Radio Caroline" is the British equivalent of WLS or WNBC here in America.
Wow.
I do some freelance imaging work for a British group of stations. They all talk about Caroline with "Anorak" fondness.
Find out more at AnorakNation.com. A rich heritage there.
Gary, e-mail me if you have time. I'd like to buy you lunch and talk about your career.
Good to see you post.
---

June 07 2005 at 11:36:02
Name: Garry Kemp (via email solicited by the webmaster)
Email: jollygoodchapX@msn.Xcom
Location: Tulsa
Comments: When I first came to Tulsa, I'd been working in radio for a good many years. I had been with the BBC as a DJ, staff announcer for BBC TV, host of a live pop music programme broadcast from a London theatre, DJ on Radio Luxembourg (in the Grand Duchy of Luxembourg), and DJ on two of the "Pirate" radios which operated before commercial radio was introduced to Britain. At one point, I was with BBC under my own name at the same time I was "Gordon Bennett" on Britain Radio. The other "pirate" was Radio Caroline.
So to look for a radio job here was a natural, and I was lucky enough to be taken on by KXXO 1300AM, an easy listening station. After about a year, I took up the offer of work at KVOO 1170AM, "Big Country," doing a show called "Limey Country." I had a great time there for about three years, doing a lot of live appearances, emceeing many of Jim Halsey's Tulsa Opry shows at the PAC, as well as the International Country Music shows he put on.
I was then offered a job as programme director with TU's KWGS 89.5 FM. I stayed there nearly three years, and was part of the increasing use of programmes from NPR. A change of general manager introduced many aspects with which I could not agree, so I left. About that time classical KCMA 106.1FM (later 92.1) was opening up, and I joined it as morning drive jock. In 1985, my wife went to New York to do her doctoral studies, so the whole family moved there, and I worked for Classical WNCN.
Returning to Tulsa in '97, I also returned to both KVOO as weekend part timer, and to KCMA as morning drive for weekdays, having parted from both on good terms. The KVOO job lasted until my family complained about my never being home, but I stayed with KCMA until 1994, when the imminent sale of the station induced me to go back to London for a couple of years with BBC World Service. Big cuts there (which are still going on) saw me out of work, so, with retirement age approaching, I decided to come back to Tulsa and idle around. That's what I've done ever since, though I do admit to missing radio. I've been very fortunate in having worked with all the terrific "Legends of Tulsa Radio."
Still do the odd voiceover, too.
Garry is a special radio hero of mine. As I've mentioned here before, his early morning literature readings on KWGS in the late 70s brought the characters to life in a magical way. I met him by chance in the appetizer line at the Tulsa Radio Icons event last year. See and hear him at The Pirate Radio Hall of Fame.
---

June 06 2005 at 21:07:04
Name: Kristi Conrad Stewart
Comments: TEX - "The Movie"
I was just browsing through the movie section of films shot on location in Tulsa, and it triggered some fun memories for me.
When I was working at KTEW as an Associate Producer in the late 70s, I recall a phone call to the newsroom "looking for people to play TV reporters and cameramen for a film being shot near Bixby...anyone interested?" Well, I immediately shot my hand up. The next day, photographer Rick Scott and I were off on a memorable adventure along a hot road near Bixby. We met up with the likes of Emilio Estevez, Jim Metzler, Meg Tilly and of course, MATT DILLON!
Rick brought his camera, and he and I did a lot of standing around that day (as is the case on most movie sets). We were lucky enough to get to watch the scene being shot, which lead up to our BIG SCENE. This involved a car chase with Matt Dillon and a couple of police cruisers. It was action packed, let me tell ya!
When that scene was shot, it was time for Rick and yours truly to take the stage (or the side of the road, as the case may be.) We stood in our respective places, Rick with his camera held steady atop his shoulder, me with a grin and a mic in hand. (Of course, there were other reporters and photogs there as well.)
Then an interesting thing happened. Just before Matt Dillon was to appear, none other than FRAN RINGOLD showed up with a mic in hand. For those of you not familiar with her, she was a creative writing teacher at TU who not only taught me a thing or two about writing, but she was Susie (S.E.) Hinton's teacher as well. As an honor and a "thank you," Susie wanted Fran to appear in her picture. So there she was front and center. And there Rick and I were front and center, too (well, sort of!)
After all the positioning was complete, out walked none other than MATT, then all of 17 or 18. He stood right next me. He was very cute... big "baby blues". We were all told to ad lib during the scene. Of course Fran was the only one with a scripted line other than Matt. But I got my turn! My famous line "WILL YOU EVER PICK UP A HITCHHIKER AGAIN?" (Yes, folks, that's what I came up with on the spur of the moment!) Those years of journalism and news writing kept me in prime condition for moments like this one!
After the film was completed, Rick and I were even invited to the premiere in Tulsa which was held at the Park Lane Theatre on South Sheridan, before it was made into a twin.
We were excited to see our debuts on film. When our moment arrived, all you could see was a piece of my blonde hair blowing into the frame (right next to Matt of course) and hear my voice "will you ever...?" And, there was NO Rick to be seen...but Fran and Matt sure did a good job!
I'll always remember that day. The best part was when I received my $50 check from Walt Disney! Of course, being the cash-strapped Tulsa TV person I was at the time...I cashed it!
---

June 06 2005 at 12:28:40
Name: BJ
Email: bdande120@aol.com
Location:
Comments: Does anyone know where I can get a copy of the TV show that aired in the late 70's called the Bible Bowl? My sisters and I were on that show. My older sister passed away a few years ago and I thought it would be great if I could get copies of the show so that her daughter could see her mother when she was young.
I wish I had good news for you, but most videotaped shows that far back were not saved. Bryan Crain described "Bible Bowl" in Guestbook 36 and Angie in Guestbooks 74 and 99.
---

June 06 2005 at 01:36:59
Name: roy lee
Email: beerdrunk@msn.com
Location: rubbin' in the liniment after the show
Comments: I suppose I was one of those first generation punks Wilhelm was talking about. I never went to a high school reunion and the Los Reactors reunion show was probably as close as I will get to one. These people were more fun anyhow... The band was surprisingly good too. Mikel Automatic from the band "The Automatic Fathers" was there. So was Greg Sewell and his wife, Jenana. Incredible to see 'em. It was a fine night, I gotta go sit on the heating pad now......
---

June 05 2005 at 19:58:39
Name: John Hillis
Location: Hidin' Out
Comments:
Praise from Jim Ruddle puts an old coot like me in high cotton! Jim, you are fully compos mentos, we haven't met, though it'd be my honor.
Since I did my little posting, I had the chance to view the tape of that third hour of CNN that I did. That night, I was, as a veteran Tulaa broadcaster who shall remain nameless would have said, "puckered up tighter'n a Cheerio," and after it was over, didn't remember my name, much less the contents, which I thought were lost to the ages. No such luck. The show had more than its share of goofs and looked primitive by today's standards, but it was loaded to the gills with breaking news (on a Sunday night in June, kids) and you couldn't have guessed what would happen next. Both things that I think are pretty often lacking on the webs nowadays.
There was even a story and later a phoner about that governor of Arkansas rushing to the Cuban riot at Ft. Chaffee. Wonder what ever happened to him?
Other lesson, as I viewed myself on the bump shot of the control room, for you young broadcasters out there, is hair today, gone tomorrow. Especially if you keep tearing it out going through multiple startups over 25 years.
---

June 05 2005 at 17:52:50
Name: Wilhelm Murg
Email: wilhelmurg@ yahoo dot com
Location: Dance Cafe'
Comments: Joe Christ (aka Joe Danger) and legendary Los Reactors had their reunion show at The Venue last night, and it was pretty amazing, especially in light of the fact that they hadn't played together in two decades.
Billy Joe Winghead, one of my favorite bands around, opened the show, sporting a new drummer. Their Theremin driven version of "The Peter Gunn Theme" was mind bending, especially if you stand right in front of the main speakers (as I did - the sound almost knocked me over at one point) (I'm partial to their version of Bobby Goldsboro's "Honey" as mentioned in Guestbook 127...webmaster). Winghead is always a hard act to follow, but Los Reactors rose to the challenge, and did some mosh-inspiring versions of their classics.
The crowd of roughly 100 people was an interesting mix, with a lot of first generation Tulsa punks mixed in with the younger audience; they looked like the teachers who were stuck with chaperoning the school dance.
Joe and his better half, Regine, stayed with us for five days leading up to the show, while he rehersed with the band (Joe lives in Atlanta, while the rest of the band laid down roots here in Tulsa). They're great people. I had no idea they would be so into dogs, but our two mascotts, Rex and Albee, were well fed and got pleanty of attention while they were here.
The main image that summed up the experience came Saturday night as Joe was leaving for the sound check. I walked into our kitchen and Joe was chugging something from a can. I said "Are you ready to rock?" Joe held up his can of Red Bull and nodded his head. I continued on with my journey to the back of the house yelling "My, how times have changed!"
---

June 05 2005 at 00:42:36
Name: Frank Morrow
Email: frankmor@io.com
Location: Austin
Comments: There's an interesting postscript to the movie "The Big Wheel." In the picture the Rooney character was racing at Indianapolis. He was wheel-to-wheel for many laps with "Bill Holland." The real Bill Holland was a racer who had won Indy and had come in second on another occasion. There were many close-ups during this struggle of both Rooney and "Holland."
After the movie came out, the real Bill Holland filed suit, complaining that the actor who portrayed him in the movie was plain looking, not like he, the real Holland, who was handsome.
Holland won the case, or at least got a settlement out of court.
---

June 03 2005 at 07:13:55
Name: Jim Ruddle
Email: jruddle@earthlink.net
Location: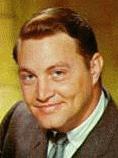 Rye, NY
Comments: Thanks to John Hillis for the CNN reprise. Along with other things we forget is the fact that America wasn't totally cabled, then. And some of us--me included--wondered whether a move from broadcast to cable would be a smart thing. When Bernie Shaw, a Chicago radio reporter, left for CNN, I wished him well, but wondered....He provided the answer.
Also, John, though we've not met (unless my addled memory fails again), I appreciated that you were quick to note the fortuitous connection between Mickey Rooney and a midget racing movie, a while back. Perfect. I never added that the comedy was compounded by the fact that the movie was titled "The Big Wheel."
---

June 02 2005 at 15:16:14
Name: Mike Bruchas
Location: In Mark Felt's former hometown....
Comments: A friend here works at THE PENTAGON CHANNEL and gave me this trivia. Remember actor Gary Sinise was "Lt. Dan" in "Forest Gump" - the movie? Sinise - when not on "CSI:NYC" on CBS, has a band and it is touring military bases in Europe for the USO - it's name - "Lt. Dan and the Band".
Forwardin' info from a Texas compadre...for those of you in Texas around the start of July - go see the 50th Anniversary showing of "GIANT" where it was filmed...BigBendQuarterly.com.
---

June 01 2005 at 20:50:31
Name: Rich
Email: SandysHamburgers@yahoo.com
Location:
Comments: Sandy's in Tulsa has been mentioned on this site quite a few times (e.g., Guestbook 44)... I remember Sandy's. They had locations at 3002 E. 11th Street, 5002 N. Peoria and 3821 S. Harvard. Does anyone have a picture of any of the locations for this website? Sandy's Hamburgers
---

June 01 2005 at 19:45:24
Name: Mike Bruchas
Location: Amen to anything Bro Hillis says
Comments: I happened to catch longtime OKC newsman and one-time CNN bureau chief - Tony Clark talking about the OKC Bombing story on the CNN 25th Anniversary Show. He is a great guy - used to do "Capitol Week in Review" with him at OETA circa 25 years ago.
Many many years ago - Steve Frederickson (I may be wrong on the last name)- originally from OKC worked at the CNN Bureau here in DC when CNN was in the then new ULLICO Building. He may have been Production or Operations Manager. We were not impressed at how small Larry King's set was when he "toured us through"! Ted Turner had just bought new Sony chip - not RCA tube studio cameras - and that had more novelty to us!
Don't forget Pam Olson - another OKC KWTV news vet - was with CNN for years.
---

June 01 2005 at 19:10:40
Name: John Hillis
Email:
Location: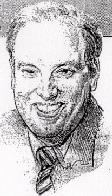 Red Dirt, Virginia
Comments: Tonight, June 1 marks the 25th anniversary of CNN. Since I was there on that night, and produced the second newscast, which was the third hour of programming (a one-hour interview of President Jimmy Carter was the second), I'm probably a poor choice to objectively chronicle those now-historic events.
Just over a year out of KOTV, I was one of seven producers hired to create the newscasts that were to be the heart of the new 24-hour news network. We started work a couple of months before the big date, and about three weeks before air, things were sufficiently functional that we could do dry-run newscasts. As rocky as the trials were, it was clear to me that CNN would work; a group of us ferocious workers led and channeled by some very smart guys had created an almost perpetual motion machine that was hard to crash. All it required was prodigious amounts of energy, and that we had--producing two hours of live programming in a 10-hour shift, backfilling each other's newscasts by writing, editing, and pulling together videotape when we weren't in the barrel ourselves, and then going out and carousing until the night shift got off after midnight, going back in at ridiculously early hours to start another day all over again.
That was a long time ago...as far removed from today as 1955 was from 1980. Before that night 25 years ago, I had always harbored a wish to have been around in 1948, when television was just getting going. My experience that night...and over 3.000 other hours of airtime I filled in five years of CNN let me give that wish away.
Without getting into the arguments of today's competitive media landscape, something amazing happened 25 years ago tonight, and it was remarkable to be there.
---

June 01 2005 at 18:24:53
Name: Mike Bruchas
Location: DeeCee
Comments: Free Kennedy Center entertainment webcasts - 365 days a year at 6pm. Tune in on your computer on those days where iPod or Tulsa radio doesn't fit the bill. Hope that you have good speakers.
Try Millenium Stage broadcasts.
Jimmy Leake would be rollin' over in his grave - tonight NBC and the WB start running condom ads in prime time. Remember at one time - besides liquor-by-the-drink spots - us On-Air staff at 8 had to block feminine deodorant products because Mr. Leake and Leake TV Pres. Bob Doubleday were offended by them in the 1970s and would not air them - even in network programming - on KTUL and KATV in Little Rock.
---

June 01 2005 at 10:58:36
Name: Jim Hale (via email)
Email: james.haleX@tateandlyle.comX
Location:
Comments: I have searched the guest books and cannot find a clue to the following. I am 47 now.
When I was very small, like four years old...this would be about 1962...KTUL ran a serial type flying show that I believe was produced at KTUL studios on Lookout Mountain. Two guys, their secretary that got kidnapped once, ran a flying service with a fake plane that was always stalling and crashing, once in the jungle with some very scary natives. One native took a flying service patch and was going to sew it directly onto his skin (the pilot had theirs on leather jackets)
What was the name of this show? My photographic memory fails me after more than 40 years, as I could not read yet, but I believe the logo patch even had the number 8 on it, and the star was one of your regular announcers on KTUL.
I told Jim that the show was undoubtedly "Captain Ben" and forwarded his note to the Captain (aka Bob Jernigan). Bob replied:

Mr. Hale has an accurate memory. I remember the program he is talking about. In fact, I have a picture of the guy who played the "native". Grass skirt and a spear and makeup all over his body. He also did "Bozo the Clown". Hope all is well for you and thanks again for the update.
I asked if that "Bozo" wasn't Doug Montgomery. Bob responded:

Yes, that was Doug Montgomery. I could retire on the money I could make from him by threatening to make that picture public.
Jim came back:

I wish you would copy Judge Jernigan as well to the effect that a four-year-old, now 47, was very entertained with his acting in 1962. I lived in Fort Smith, Arkansas and my father had put an antenna on the house that allowed us to receive a clear black-and-white signal from Tulsa, some 120 miles away.
On reading the Captain Ben page, it must have been Wayne Johnson that kidnapped Clancy and scared me so badly that I had to turn off the TV! I am sure she was rescued, but the camera was at his back, as I recall, and a wreath of cigarette smoke really made him just too sinister for me, at age four, to watch one second longer. To think that this was the guy that I loved so much as Tuffy on the Mr. Zing show later on is really an eye-opener!
I would enjoy hearing from both Wayne and Bob should they care to email their most loyal fan of 43 years.
I did forward the note to Bob. Has anyone heard from Tuffy lately? I believe he planned to retire to his ranch out west of Tulsa.
---

May 31 2005 at 17:08:48
Name: Gary Thompson
Email: gary@kxoj.com
Location: Tulsa
Comments: This is a really long-shot. But does anyone remember a college top 40 jock named Steve Mitchell? He did a great countdown show on KNGX 91.3 Rogers State College in the late '80s. His real name was Paul Zirax. I can't find him anywhere. He was my first radio mentor and he's just disappeared.
---

May 30 2005 at 10:07:29
Name: Randy Brumley
Email: randy@Xreddirtroundup.net
Location: Tulsa
Comments: Yes Mike it's me! We had some fun times working together at Honest John's. I bet people don't realize how Mike can dance and rock out like a crazy man!
I've had a show titled "The Payne County Film Festival and Red Dirt Roundup" for 3 years in Stillwater and we're finally bringing it to Tulsa - albeit with it's truncated "Red Dirt Roundup" title. It's "airing" on Cox cable channel 71 Fridays @ 11:00 PM. I really hope that the old Mazeppa fans will enjoy it as well as the generation who don't know Mazeppa from Rosetta.
Randy Brumley
RedDirtRoundup.net
(remove the X to reply)
---

May 30 2005 at 00:55:06
Name: Webmaster
Comments: I found an unusual opportunity out on eBay for Tulsa advertisers. Oddly enough, the high bidder so far is a German lingerie company.
---

May 29 2005 at 08:40:30
Name: Mike (sleepy) Bruchas
Location: Dee Cee - dodging 10,000 Harley riders here for Rolling Thunder...
Comments: Its amazing how sports on today - Memorial Day weekend SUNDAY - is all 500 or NASCAR based. We are taping sports stuff early because of both - I am on ESPN's Outside The Lines as a camera op in DC on a story on Manchester United soccer being sold to an American NFL owner.
Of course we also have dead cameras at the White House in the middle of a good weekend and trying to re-call Tech staff is not going anywhere...welcome to Summer!
---

May 28 2005 at 20:33:07
Name: Bob Daniels
Email: bdaniels@copperfield.com
Location: Fairfield, Iowa
Comments: Does anyone remember or have stories about Joe's Pool Hall on Admiral just east of Lewis?
From 1980 thru '84 I rented the space just east of Joe's. I always thought this old place was straight out of "The Hustler", and there must have been some awesome straight pool shot there with heavy money on the line in decades past.
Next thing I knew, in about 1983, Joe's closed and we absorbed his space, then we moved and it is now a church - plus the whole area got upgraded. (Though part of me is still happy to see The Doll House there and the porn shop on the corner - or they were there last year when I visited.)
By the way, just west of Joe's was Ike's Chili, but it closed about 1981 - this was during the real demise of the area - but it was sure a cool place to be in my opinion.
Anyway, thanks.
Ron Rosson remembered the 1950s Whittier Square area in Guestbook 132. I stupidly sold my "Playboy" collection to the Whittier News Stand at 1 N. Lewis for peanuts a couple of years before the eBay era began. The arrest of two clerks there in 1999 for selling a "Penthouse" magazine prompted Hustler publisher Larry Flynt's offer to foot the legal bill.
---

May 28 2005 at 00:18:50
Name: Webmaster
Comments: Archived Guestbook 184.
---
Back to Tulsa TV Memories main page