Tulsa TV Memories GroupBlog 246

TTM main | What's new on TTM? | GB Archive




July 12 2007 at 12:51:24
Name: Dana LeMoine
Topic: Transformers
Email: d4wdw at valornet.com
Comments: One of the main players in "Transformers" is an Okie, and available on eBay:

"Bumblebee" '77 Chevy Camaro

---

July 12 2007 at 07:49:11
Name:
Webmaster
Topic: New Oklahoma photo book
Comments:

Michael Hardeman ("Michael Evans" on KRAV, KELi, and KWEN-95 in the top 40 days) has a new book out: Oklahoma Wonder and Light.

From Amazon: "This photographic journey showcases some of Oklahoma's most scenic landmarks—such as the Ouachita and Ozark Mountains, the Great Salt Plains, Turner Falls, and Red Rock Canyon—as well as more intimate views of this remarkable state."
---

July 11 2007 at 23:32:55
Name: Dan Winders
Topic: Rubiot Club
Email: dwinders@goblueview.com
Comments: I grew up as a kid on 71st between Peoria and Lewis between 1958 and 1970. I marveled at the back-lit sign on the Rubiot hundreds of times as we passed by it in my grandmother's Rambler American Automobile. The Rubiot was definitely on the west side of Lewis.



Thanks, Dan, I added your note to the Tulsa Coffee Houses of the Past page.
---

July 11 2007 at 17:49:25
Name: Mike Bruchas
Topic: Lady Bird passes
Comments: Lady Bird Johnson died at age 94. I know that she has been close to being blind for several years but her mind was still fine. She is known for her highway beautification programs when First Lady. She has been a conservationist all of her life.

What you may not know is that she ran the Johnson-owned radio and TV stations in Austin, TX and made them financially successful for LBJ and her family. Smart woman - was a leading light in Austin TV at one time in the last century.

---

July 11 2007 at 09:48:09
Name: Wilhelm Murg
Topic: Charles Lane
Email: wilhelmurg at yahoo dot com
Comments: I remember him on other shows, but most associate him with "Soap." He was the judge when Jessica was accused of the murder of Peter Campbell, which was a major story line in the second season. I'm more shocked that he lived so long, rather than the fact that he died.

---

July 11 2007 at 09:36:19
Name: Greg Bittick
Topic: Charles Lane
Email: g bittick at tulsa cc dot edu
Comments: Last night, I finished watching the "Dark Shadows" Revival series DVD set (12 episodes) from the early 90s.
In one of the last episodes, Charles Lane guested as the owner of an antique shop in Collinsport, the locale of the series. He was only on camera for five minutes or less, but he portrayed the usual grouchy old man for which he was so well known. He was probably about 85 years old at the time of the filming of that episode, but his performance was flawless. He defined the term character actor.
I remember watching him many times appearing on "I Love Lucy" (again as a grouch), long before he moved on to Hooterville. I still enjoy those episodes in their never-ending reruns today. His legacy lives on through his multiple film and television appearances. The end of an era continues...

---

July 11 2007 at 09:26:00
Name: DolfanBob
Topic: Charles Lane
Email: MiamiPhin@yahoo.com
Comments: Well I have to admit. By his name, I had no idea who Charles Lane was. After going to IMDb and seeing his picture, there was no way in the world that you would not know that face and who that man was. He was in almost everything on TV: I Love Lucy, Green Acres, Dennis the Menace, etc., etc., etc.
338 acting credits. The man was a legend. A true Hollywood loss.

---

July 10 2007 at 23:40:09
Name: Jim Reid
Topic: Lane & Capra
Comments: Lane was one of director Frank Capra's favorites and was in almost all of his movies. He played a crooked lawyer in "Mr. Deeds", an IRS agent in "You Can't Take It With You", the reporter that Jimmy Stewart punches in "Mr. Smith Goes to Washington" and a gossip reporter in "Arsenic and Old Lace".
---

July 10 2007 at 22:48:22
Name: P. Casey Morgan
Topic: Charles Lane
Email: p.casey.morgan at gmail dot com
Comments: Ah, Charles Lane. I, too, remember him from "Petticoat Junction" (a much revered show at KWGS, where we often refer to ourselves as "moving kinda slow at the junction").
But wasn't Charles Lane also the guy in "It's A Wonderful Life," who brought evil Mr. Potter the bad news about the success of George Bailey's "prettiest little houses you ever saw," and ended his speech by saying, "And one of these days, this bright young man is going to be asking George Bailey for a job."

---

July 10 2007 at 21:52:52
Name: Jim Reid
Topic: Sad News
Comments: Character actor Charles Lane died today at 102. Lane was a fixture in many films and tv shows from the early 30s till the 80s. He was part of Frank Capra's stock company and will probably be best remembered for his role as Homer Bedlow, the evil railroad boss on "Petticoat Junction".

---

July 10 2007 at 21:12:10
Name: Gary Chew
Topic: Death of a Cartoonist
Comments: I was sorry to hear of Doug Marlette's death, but it was good to read a post here from none other than William Randolph Hearst.

Delmeaux de Gillette du Coffeyville

---

July 10 2007 at 20:15:50
Name: Mike Bruchas
Topic: Doug Marlette's novel
Comments: If there is a cartoonists' heaven - he is up there makin' fun of it. What a great talent.
I had forgotten about THE BRIDGE, a pretty good period novel set in NC, which he had penned. Many of the mill towns in the story were close to where my ancestors had worked. The mill strikes too are a part of my family's NC lore.

My Aunt Betty June had it and loaned it to me a few years back, then asked for it back. Never got a chance to finish it. Maybe now I will track down a copy.

---

July 10 2007 at 14:26:07
Name: Citizen Kane
Topic: Doug Marlette
Comments: With great sorrow, let us note the death of an honored member of the Tulsa journalistic community, Doug Marlette, edtitorial cartoonist for The Tulsa World. He perished when a car in which he was a passenger in Mississippi hydroplaned and impacted a tree.

Doug was a great talent. Deepest condolences to family and friends.

A tree. Wood pulp. Newsprint. Other than the dying part, I'm sure he would have appreciated the irony.

If there's a heaven, I'm looking forward to seeing the cartoon he makes out of this.

---

July 09 2007 at 16:51:03
Name: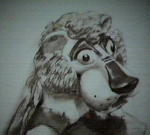 King Lionel
Topic: Stately Wayward Manor
Comments: Why all the fuss over my castle? The one on 101st Street west of Yale. Can't a king have some peace?

And it isn't a school for girls...exactly. Although, I did take in an orphan girl once. Her name was Little Orphan Vi Anney.

Maybe that's where all the confusion comes from. I hope this will help clarify the topic; if not, call your Congressman or Representative; they're not doing anything.

Uh oh! Gotta go, the Schwan's truck's at the gate. Feets...get movin'!

King Lionel
(his mark: $cratch)

---

July 09 2007 at 08:57:46
Name: Wilhelm Murg
Topic: 32 Year Old Mystery Solved
Email: wilhelmurg at yahoo dot com
Comments: When I was a teenager I once visited The Rubicon, a headshop/record store somewhere on Peoria, but it wasn't open for very long. It was recently confirmed that the building right around the corner from my house, J.J.'s Gourmet Burgers was the old Rubicon building, at 7th and Peoria. I haven't been in there as it's only open for two hours a day, so by the time we're though arguing about where to eat, it's closed.

I only shopped at The Rubicon once. The "head supplies" were downstairs, so I went up to the record store and found a copy of Badfinger's "Magic Christian Music" on sale for $4 -- little did I know that it would be one of my last purchases on Apple until the 1990s when the company imprint was finally revived. I bought it because KAKC-FM had been playing "Come and Get It" in heavy rotation during that period and aside from KMOD and KKUL, it was really the only other FM rock station that came in crystal clear. I can still hear the announcer's voice: "1969!" It's still my favorite Paul McCartney composition of all time.

This visit would have been in 1975, as I remember a poster for George Carlin's "An Evening with Wally Londo Featuring Bill Slaszo" on the wall. I don't know if they went out of business, or if I had just gotten used to dealing with Matt at Starship, but I never went back.

They probably didn't carry underground comix.

---

July 08 2007 at 23:25:36
Name: J. Greenleaf Whittier
Topic: Famous Whittier Time Capsule
Comments: Speaking again from beyond the grave, I must say I am all agog at the impending (16 July) opening of the David Batmasterson time capsule, currently residing in a refrigerator in my namesake town.

I am puzzled by the relative lack of media attention as the countdown to the opening approaches.

I'm hoping that the opening of the capsule will be covered by that new-fangled U Tube.

---

July 07 2007 at 06:29:17
Name: Elfego Baca
Topic: DOT
Email: canaaratcharterdotnet
Comments: BRAVO!!!

Worthy of a reference in Cheepnis.

---

July 07 2007 at 04:37:47
Name: Brian
Topic: I just found this website
Email: bduncster at yahoo dot com
Comments: What a blast!
I grew up on 64th between Peoria and Lewis. Been living in Colorado since 1980. I remember seeing the Riverside Drive-In across the soy bean field and imagining the lights from the marquee were part of a spaceship. My second home was Little Joe Creek.
What a trip it is to see all these blasts from the past! Thanks y'all!

---

July 06 2007 at 13:52:03
Name: Mike Bruchas
Topic: Okie boys make good
Comments: Former OETA/OKC CABLE INTERCONNECT engineer Steve Nease is now Head of Technology for the Library of Congress' new NAVCC in Culpepper. VA. Former Okie and Stunkard Phipps employee Bob Bieberdorf is working in the TV plant build-out there too as a contractor.

David Packard of Hewlett Packard fame has paid for ALL of this new facility, while the US government paid in $16,000,000 on it. The NAVCC has the new Packard Theatre in it and will have a classic theatre organ installed for playing with silent movies. The theatre will screen ALL forms of film and the NAVCC has nitrate film vaults built-in underground. The audio division has $12k turntables and processing gear to ingest music off any kind of record for digital storage.

Why Culpepper? Scares of 9/11 potential repeats started this need to move America's film/audio/TV archives to a nearby but safer location - then the Social Security Admin and Treasury moved their vaults from this mountainside site and the LOC bought it as surplus government property. In the next year or so, reseearchers will be able to access all there and the public will see concerts and classic silent movies.

---

July 06 2007 at 11:04:37
Name: Steve Bagsby
Topic: Bloozfest
Comments: Yeah, I'll be out at the VFW, one block West of Peoria on 6th street (across from Centennial Park) on Saturday. Show starts at 5 pm and goes until they call the law. Admission is $5 This is a benefit for the Blue Star Mothers of Oklahoma and is raising funds and donations for personal items to go to American soldiers overseas. Live music will include The Restless Ribbon Band, Wanda Watson, Bill Davis and the Glenn R Townsend band. All ages welcome.

This is an outdoor gig so bring your coolers and lawn chairs.


---

July 06 2007 at 01:00:52
Name: Webmaster
Topic: Chew is on the air today!
Comments:

Gary Chew will be back on the air today from noon to 4 pm Tulsa time on KXPR in Sacramento, streaming at CapRadio.org under classical.
---

July 05 2007 at 13:43:15
Name: David Bagsby
Topic: Bleu's Fest
Email: dcbatsunflowerdotcom
Comments: FYI: my brother Steve is playing this Saturday with Glenn Townsend at some deal at 6th & Peoria...the VFW by the graveyard. Starts at 6pm and I think it's a free outdoor thing. I'm going to try and be there for it and hope you can come too.

---

July 05 2007 at 11:16:35
Name: David Bagsby
Topic: Dungeon of Tension (not Dept. of Transportation)
Email: dcbatsunflowerdotcom
Comments: Mike...thanks for the DOT plug. Got 2 new films in the same vein that will be available soon...Mooniac and Party of the Worst Part. They are all playing on Kansas City's Time/Warner Cable 'On Demand' channel 13 but if you are a cable system, school or public access channel, send me a request on official letter head and I'll send you my stuff free...or if you don't have a letter head, send me a link to your channel's homepage where I can see you're legit. If you're not a TV station, I'll cut you a swinging deal. Plug off.

---

July 04 2007 at 21:07:48
Name: Wilhelm Murg
Topic: More Self-Promotion
Email: Wilhelmurg at yahoo dot com
Comments: I hope you had a good Fourth of July. I've always loved the holiday because of the fireworks, but as a Native American I have to keep telling myself "It's celebrating the defeat of the British, not about the stealing of billions of acres of Native land." It's hard being an Indian. Here is some reading material I just posted on Myspace.com/WilhelMurg:

First up is a short interview with Don Brewer, the leader of The American Band itself, Grand Funk Railroad, for this week's Tiger Beat FROM HELL!!! When I was 12 years old I thought Grand Funk was the coolest band in the world. I still get chills when I hear the opening of "Shinin' On," and I have to play "Bad Time" as least three times in a row when I put the CD in the player. Over the years I've come to the conclusion that they are still one of the most overlooked, bong-rattling gems of rock 'n' roll.

There are also two new reviews, first up is an overview of Michael Moore's latest documentary "Sicko." While I am something of a fan of Moore's, I'm still a little tough on the film, which should be a welcomed break. I've found most critics review Moore's politics rather than his films, but I could care less if I agree with a director, I'm there to watch a movie.

And last, but most interestingly, Mystic Fire Video has also just released the complete works of Maya Deren, a true goddess in the pantheon of experimental filmmakers. I remember being haunted by images from her films that I saw in books when I was in college. Once the video revolution kicked in I got a copy of her experimental films collection, and it has been in my personal library every since. I've always recommended her, even to people who hate experimental film; there is a poetry to her work that has a strange universal appeal. I couldn't think of a better choice for my 100th post on MySpace

All of this should also be on the NONzine.com website on Friday. If you are in the Oklahoma City area you can find a hard copy of the magazine.

Grindhouse sleaze is coming your way next. Heads up.
-WM

---

July 04 2007 at 19:00:16
Name: Lowell Burch
Topic: Correction
Comments: After going to the link with the information St. John's, I am sure we played in the gymnasium on the east end of the building. We only went there at night so it always looked a little scary, with the gates and the goth architecture and all. For each engagement, we had to enter through the stage door so I never got a good look at much of anything inside besides backstage and the kids out front.

So, is it still standing? I ought to go drive by and see.

---

July 04 2007 at 18:46:46
Name: Lowell Burch
Topic: St. John's Vianney and Rhema
Email: ten.xoc@3hcrubl
Comments: Some friends of mine asked me to go to Rhema's big festival on Sunday. Their son, Scott Davis, had written a song for one of the bands and they thought it would be fun to go hear it so we went. There were about 20,000 people there and the fireworks were probably the best I've ever seen. I think there might be some shots on Youtube.

Back in the early 70s, my band used to go out and play for the St. John's Vianney School for Wayward Girls. It was a pretty spooky place but they had a big room with a stage where we played. Of course it was an all-girl audience and the Sisters always stood at the back to listen. I have no idea how we got booked into the place but it was a lot of fun and we always hung around afterwards to talk with the residents, sometimes getting phone numbers from the girls that were scheduled for release.

I still have a letter from the Head Penguin telling us how much the girls liked us. I am sure the old mansion is long gone.

---

July 04 2007 at 14:52:52
Name: Webmaster
Topic: TTM Film festival: "The Dungeon of Tension"
Comments:

David Bagsby's 4.5 minute entry in a "make a horror film in 48 hours" contest in Kansas: "The Dungeon of Tension". It's weird and funny.
---

July 04 2007 at 12:58:12
Name: Sam Loveall
Topic: St. John Vianney
Email: lsl@roanokebible.edu
Comments: Don't know if this is the same place you're talking about, but here's a link for the Tulsa Preservation Commission's entry on St. John Vianney Training School for Girls, at 4001 E. 101st.

---

July 04 2007 at 11:36:00
Name: P. Casey Morgan
Topic: Satanic church or girls' reform school?
Email: p.casey.morgan at gmail dot com
Comments: I'm going to guess that the satanic-looking mansion near 111th and Yale is what used to be the "St. Vianney School for Girls" that my father always used to threaten to send me to if I didn't straighten up.

I only saw it once, when my boyfriend and I were driving his car around the hills in that area (circa 1970); there were closed wooden gates across the driveway and, with that sort of timing that is only believable on bad sitcoms, as we drove by and looked, a German Shepherd stuck his nose in the crack between the gates. Scared me straight, I'll tell you. Or at least more circumspect.

I wonder if it's still there, and if so, what it is today - wayward girls these days being so much more fashionable.

---

July 04 2007 at 08:54:15
Name: Michael
Topic: Darker side of Tulsa
Comments: Back in 1989, I went to school with a guy who claimed he attended a Satanic church in Tulsa called Murdoch's (sic?). He also told me that there was a mansion in South Tulsa, somewhere between Yale and Peoria, around 111th, that was where they often met. I've seen the alleged entryway, a large medieval styled gate, and was wondering if there is any truth to the rumor, or how it got started.

---

July 04 2007 at 06:34:41
Name: Webmaster
Topic: TTM Film Festival continues with "Tube Poker"
Comments:

I discovered that the short U.K. movie, "Tube Poker", starring OETA anchorman and TTM contributor George Tomek, is also now viewable on the internet at Pawky.com. I will watch it myself later today, but it is probably not suitable for kids.

(Later) Wow, intense film. Congratulations to George. And no, it definitely isn't for kids. It makes me want to say English major-y things, but fortunately for you, I wasn't an English major, so I won't.
---

July 04 2007 at 05:45:11
Name: Webmaster
Topic: "Flip: a short film"
Comments:

Kirk Demarais' web site, Secret Fun Spot, has been featured on the Links page for years. He created a great webtoon about the dear departed Phantasmagoria ride at Bell's (read and see much more about the ride in the SFS blog).

He recently put his award-winning, live action "Flip" short film out on Google Video. If you ever hankered after the products hawked in comic book ads, this will be of interest to you.
---

July 03 2007 at 13:35:25
Name: Gary Chew
Topic: Pronouncing The River
Comments: Maestro Bruchas is lamenting the mispronunications of the woman on CBS reporting about the flooding at Coffeyville, etc.

When was I kid, I spent lots of my summers in Emporia, KS at my maternal grandparents place. They did some serious fishing of the waters around Lyon County Kansas. One of the rivers in the region was called by them the VERR-duh-grehs.

Later in life, when I moved on down to Green Country, I had to re-adjust that sound in my head to VERR-duh-gree. Little did I know then how laisse-faire the French are with unspoken letters in their words. Sacre bleu, live and learn.

Delmeaux de Gillette du Coffeyville. (Glub, glub.)

---

July 03 2007 at 13:24:35
Name: Patrick Bryant
Topic: Scotty Comstock
Email: patdotbryant at gmaildotcom
Comments: So who of us in the Television industry ISN'T a piece of work, eh? :)
I worked in OKC with Scotty for 12 years and he's one of my greatest friends and his heart is Pure Gold.

---

July 03 2007 at 08:51:10
Name: Jim Ruddle
Topic: Beverly Sills
Email: jruddle@earthlink.net
Comments: Sometime in the early 70's, I looked up from my typewriter one day and there was Beverly Sills. She was to be a guest on a noontime program and was killing time before someone came to take her onto the set.

We started chatting and Georg Solti's name came up--he was conductor of the Chicago Symphony Orchestra at the time--and she rolled her eyes. How could she be critical of him, I wondered. He was one of the greatest conductors of the 20th Century.

It had nothing to do with his musical talent.

She said when she was much younger--probably in her early twenties--she had gone to Europe to further her career, which hadn't gone very far at that point. As I recall, her passage overseas had been paid for in conjunction with an appearance she was to make in an opera led by Solti.

It seems Georg had more than music on his mind and hit on her hard. Aghast, she quit the scene, now with no return ticket because of her refusal to play ball, and only through the kindness of friends was she able to get back home.

I think she refers to this incident in her book "Beverly," although I haven't read it.

It was remarkable how open she was and unaffected. I didn't do many celebrity interviews, but she would have been a great one, I'm sure.

---

July 03 2007 at 02:23:48
Name: Webmaster
Topic: Channel 8...a Raft of Good Movies...by George
Comments:

Remember the 1970s Channel 8 promo with George Raft conducting a band while doing a weird dance in tails? The music used was Ramsey Lewis' popular instrumental version of "The 'In' Crowd". I don't have a video copy of the promo, but you can read about how it was created by Carl Bartholomew, Glen Blake and David Banks on the first TTM Gift Shop page. There is also a tenuous association with Harold Stuart, explained there. Jog your memory of the spot with the music:
---

July 02 2007 at 23:27:45
Name: Michaelangelo Bruchas
Topic: The great Beverly Sills/OK place name follies
Comments: Dr. Chew and Ed Dumit could probably tell us; she did a lot to keep a generation interested in opera.

She, Sylvia Fine Kaye and Leonard Bernstein carried that classical music torch with side bars by Pablo Casals and others. Brother L. Pavarotti did do in the 80s and 90s.

YoYo Ma and Wynton Marsalis along with Placido D. do it now.

A loss to us all.

---

Karen Regal on CBS Radio midnight East Coast feed had a soundbite from somebody at "KOTV-TV" in "BartLESSville, OK" on the heavy rains and flooding. She also mentioned a refinery fire/spill in KS has caused problems with the nearby VerDESSgress River.

Sheesh...coming one week only to....you know the rest...

---

July 02 2007 at 23:12:02
Name: G. Puccini
Topic: Beverly Sills
Comments: Opera great Beverly Sills died tonight of cancer. She sang once with the Tulsa Opera, about 30 years ago, and I was privileged to hear her.

Herewith, a fragment from one of her great roles, in "The Ballad of Baby Doe" (YouTube clip).

---

July 02 2007 at 21:14:03
Name: Dave
Topic: B.J. Thomas
Comments: The Webmaster's recent link back to an April 2004 thread took us to something I must have missed three years ago -- tales of B.J. Thomas' appearances on New Year's of '68-69 and '69-70. I vaguely recall that and wondered why a star of that caliber at that time wasn't playing larger cities on New Year's.

There were references in the postings to some sort of ruckus that apparently accompanied B.J.'s Tulsa appearances, although I surmise that whatever happened wasn't necessarily his fault. B.J. seemed to just attract trouble back then. Here's another example:

I recall about 1973 or '74 he was scheduled to appear at a trendy ultra-contemporary decor club in Kansas City on the Plaza called the Observatory. But the day before his appearance a bomb went off overnight while it was closed and shut down the club. As far as we were told in news coverage, it didn't have anything to do with B.J.; he may have just been the one unfortunate enough to lose a booking date in the middle of it. But it just goes to show that wherever B.J. went in those days, trouble sometimes followed. Coincidentally or not, his career went into a lower profile around then.

---

July 02 2007 at 18:43:34
Name: Mike Bruchas
Topic: Scotty Comstock
Comments: He, too, is a piece of work!

Have not seen him in over 22 years but his life and KWGS and Channel 2 before his move to OKC are all inter-twined.

Scotty - what are you doing NOW?

---

July 02 2007 at 15:15:34
Name: Webmaster
Topic: Previous GroupBlog summary
Comments:

Archived GroupBlog 245.

This GroupBlog, which is hosted in Athens, Greece, has been extremely slow at times lately, due to their ongoing bandwidth saturation problem. (Europe's prime time is roughly midnight-11 am Tulsa time.) We used the Backup GB for GB 245, but it is labor-intensive for me to archive. So let's see if we can get by with this one again for awhile.

In GB 245, we got the scoop that Casey Norton is moving down to Dallas. Best of luck to him. He and LeAnne Taylor made a great team.

A link took us back to a 2004 thread with a newly-added postcard of the Tulsa Holiday Inn. We saw a 1964 KELi survey which poked a little fun at "Pete Kelly", aka Gary Chew.

A Tulsa TV giant passed away: Harold Stuart. Among many other accomplishments, he was instrumental in the startup of KVOO-TV, Channel 2 in late 1954. Remembering him: Scott Comstock, Rick Alan West, Louise Bland, Mikes Miller and Bruchas.

A sign-off featuring students at Eliot Elementary School was recalled. A Beryl Ford photo of 15th & Memorial from the 60s or early 70s continued to spark comment. Writer Wilhelm Murg updated us on his pop culture adventures.

A new story was told about an infamous phone service, RI-DESHY. We saw a YouTube clip of NBC promos from the 1966-68 seasons (1966 had really stuck in my mind.)

All of that is yours in GroupBlog 245.
---
Back to Tulsa TV Memories main page