Tulsa TV Memories GroupBlog 248

TTM main | What's new on TTM? | GB Archive




August 02 2007 at 10:27:01
Name: Steve Todoroff
Topic: Leon Russell
Email: infoatpreservemusicdotorg
Comments: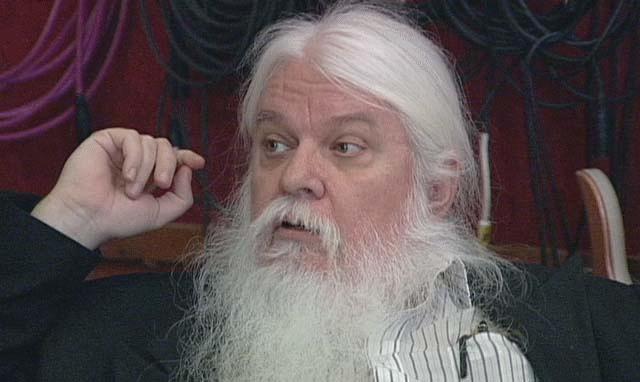 Leon Russell photo courtesy of Tulsa Area Music Archives/Dan Mayo


Thought I would address some of the posts here regarding Leon Russell...

* First, regarding Wilhelm Murg's post, Leon likes Tulsa, and as you probably saw, Tulsa responds well to him. He doesn't typically say much during a concert, but sometimes if he's feeling well and the crowd is responsive he'll talk about some of the songs or engage in other banter...heck, he even takes his sunglasses off if the mood strikes him...people think he just rushes through his sets, but to be truthful he actually gives the crowd more for their money by playing more songs...only Leon knows why he prefers this method, but I've learned to live with it and actually enjoy it over the years...I promoted most of the Birthday Bash shows in Tulsa from 1986 - 2002, and I always felt Tulsa and I got our money's worth...a 90 minute show w/ little or no break is pretty demanding...glad you enjoyed the show, as the Tulsa World labeled his set as "incoherent", which I still don't know what that means. Perhaps the sound was muddy? It's times like this that John Wooley's presence is missed...

* Regarding John K. Young's post, first of all Leon's birth name is Claude Russell Bridges, or C. Russell Bridges as he is known in many circles. I've known Leon since the late '70s, and like all of us he probably had a drink or two, in fact early in his career he admits to drinking regularly to the point of being hungover prior to going to his classes in high school. From about '82 on Leon has not been much of a drinker, in fact he takes a dim view of any of his band members bringing booze on the bus (I've seen that myself over the years).

I've heard a ton of Leon Russell stories over the years, and some of them aren't very flattering, but I'll tell you this, I could never imagine Leon ever trying to use his name to get free drinks. That is so out of character for him that I have to question the source. However, we all have had instances in our lives that we would rather forget and Leon is probably no exception.

* Regarding Leon's refusal to speak about his session days in L.A., he actually speaks about them quite often. What he doesn't like is the misinformation that is floating around out there about some of his session work. For example, the first time he was on the David Letterman show in the early '80s Dave asked him about him playing on The Righteous Brothers "You've Lost That Lovin' Feeling" and Ike & Tina Turner's "River Deep, Mountain High", neither of which he played on. Dave was surprised that Leon hadn't played on them since it was taken from something in the press, but Leon confirmed on national TV that he hadn't played on them.

I did extensive research back in the early '80s at the L. A. Musician's Union in Hollywood in order to document all his session work, and when I showed it to Leon even he was surprised at all the stuff he worked on. He says that he remembers more of the melody/music then he does specific session names.

I did an interview w/ J.J. Cale and Jimmy Markham back in the early '80s and they said Leon would disappear for days at a time in the early/mid-'60s working on sessions before they even got out of bed, and never really told them what he had been working on. The Musician's Union told me that Leon would go for weeks at a time before he came in and picked up a stack of checks for his session work.

I've spoken with him at length, and also shared his session work records and he still doesn't recall all the various artists/sessions he worked on during that period. And furthermore, some of those sessions he'd rather forget thanks to the royal screwing he got from some of the producers, not the least of which was that old charmer Snuff Garrett. You'd be surprised how those cats operated in getting their name on the writing credits before they would allow them to be produced and released nationally.

The Gary Lewis sessions were great for some of the fans, but Leon found them boring and tedious, to say the least. Eventually we will release all the session data via the Tulsa Area Music Archives, as we plan on publishing "Longhair Music: The Leon Russell Story" very soon as a fundraiser.

Here's the link if you want to know more:

http://www.preservemusic.org/projects.htm

There is a ton of information in there regarding Leon's session days.

* Lastly, Leon has "been there, done that" with the press and other publicity avenues, and at his age (65) I imagine he doesn't really care too much about doing all those one-on-one interviews. He's very selective and I can't blame him.

I hope this sheds some light on this subject, as Leon has and always will be more of a recluse then a publicity hound.

Steve Todoroff
Founding Director
Tulsa Area Music Archives (and Leon Russell Fan)



Thanks for your great information and knowledgable perspective on Leon, Steve. I haven't seen Leon without sunglasses in years!
---

August 01 2007 at 18:32:01
Name: Wilhelm Murg
Topic: The Cartoon Camp
Email: Wilhelmurg at yahoo dot com
Comments: Part of the genius of Uncle Zeb's show was that he had great taste in cartoons, and that was back before you could get books and web pages on the history of animation, aside from propaganda from Disney and Leonard Maltin's "Of Mice and Magic."

When I interviewed Zeb (aka Carl Bartholomew) he said that he thought that the Fleischer Popeyes were the best (and they are a touchstone of great animation -- I always preferred them to Disney) but he kept getting complaints because they were black and white, so he usually ended up showing Looney Tunes, and for a period the George of the Jungle line-up, including Super Chicken and Tom Slick, or the later color Popeyes. I've gone back and looked at some of those later Popeyes and they were great animation, but usually a little ugly in story line: Bluto and Popeye would want to date Olive Oil, she would get mad at Popeye and date Bluto, who would then metaphorically rape her ("hey, babe, howz about a kiss?") and Popeye would come to the rescue. The early Fleischer Popeyes were much more human and they were generally a better quality of animation.

"Popeye The Sailor Meets Ali Baba's Forty Thieves" is one of my favorite films of all time. I've always said it ties with Bunuel and Dali's "Un Chien Andalou" and The Marx Brothers' "Duck Soup" in my book for greatest work of art committed to film. Not only does it have the multi-plane 3D effect (without the glasses) but second by second, no other film is so filled with jokes and asides, and great musical numbers with attitude too ("When things get quiet, I start a riot as I go by...") I have good unofficial disc of it, but I must have this newly remastered version.

It's been a full summer of animation releases; the first Woody Woodpecker box, the complete Tex Avery Droopys, plus three discs of Underdog cartoons all hit the shelves this week. I gotta have them all. I might even get a chance to watch a few of them one of these days.

---

August 01 2007 at 14:41:49
Name: Steve Bagsby
Topic: Tom Snyder
Comments: I remember the night that Tom did his show live from inside the "Spruce Goose", carefully mummified in its hangar at Long Beach Harbor. Apart from the caretakers, no one had been inside since Howard Hughes had flown it. Too bad the caretakers weren't the people handling the Plymouth Belvedere.

Also remember hearing Tom years later on the radio. I'd catch the show on WLS ("The Big Eighty-Nine") in Chicago.

---

28 August 01 2007 at 14:40:08
Name: Webmaster
Topic: Fleischer Popeye cartoons now on DVD
Comments:

Dana LeMoine pointed out that a 4-DVD set of the 1st 60 Fleischer brothers Popeye cartoons from 1933-1938 has just been released. The cartoons are unedited, cleaned and restored to like-new b & w condition. 550 minutes of cartoons, plus 5 hours of bonus documentaries and extra cartoons. Also included: the fabulous Technicolor two-reelers: "Popeye the Sailor Meets Sinbad the Sailor", and "Popeye the Sailor Meets Ali Baba's Forty Thieves".
---

27 July 30 2007 at 12:50:19
Name: Jim Reid
Topic: Tom Snyder
Comments: Tom was an acquired taste. Some of his Tomorrow shows were solid gold. I remember excellent full hours with Alfred Hitchcock and David Niven. Unfortunately all those tapes were destroyed.



On one Tomorrow show I saw, Harry Shearer, then of the comedy troupe, The Credibility Gap, did a dead-on impersonation of Tom Snyder, eyebrow choreography and all. It was much more precise and nuanced than Dan Ackroyd's (though his was funny, too.) Tom seemed taken slightly aback, and toned down his characteristic brash personality for a minute.

Too bad NBC (Fred Silverman) decided to kill the show by putting in an audience and Rona Barrett. "Tomorrow" was great late-night viewing.
---

26 July 30 2007 at 12:18:36
Name: Jeff H
Topic: Tom Snyder's Passing
Email: Wonder bean Patch
Comments: I was a fan of Tom Snyder, He had guests on the show you would never see elsewhere.

One that comes to mind was Sterling Hayden, an actor with a very interesting life and an odd personality that kept Tom a little nervous.

I also liked the format a "one on one" versus the guest couch with a ditsy starlet acting like a moron...A non-Hollywood change of pace.

Bob Costas did a similar show later and he did a nice job as well.

R.I.P. Tom

---

25 July 30 2007 at 10:35:02
Name: Steve Bagsby
Topic: Dfest from the bunker
Comments: Was playing "Always Patsy Cline" at the Williams Theatre last weekend. Could hear the low thump and roar of Dfest coming through the walls, and we're three floors below street level!. Came out on the loading dock on Saturday to watch Leon. He still puts on a great show.

---

24 July 30 2007 at 08:47:16
Name: Wilhelm Murg
Topic: Tom Snyder has died
Email: wilhelmurg at yahoo dot com
Comments: Tom Snyder died Sunday from complications from Leukemia. He was 71.

I've recently ended up with some classic "Tomorrow Show" moments on DVD, the "Punk and New Wave" disc which features his classic battle with John Lydon (aka Johnny Rotten,) not to mention a classic Plasmatics encounter, and there's a clip on the first season of SNL where he interviews the cast. In each case you realize what an oaf Tom was, but in retrospect, he was really just the right attitude that was needed for what became the first wave of tabloid television. He was the everyman thrown in the middle of an intense situation that wouldn't shut up long enough for you to find out what the other person was thinking.

Snyder's career fell apart when "The Tomorrow Show," where my generation discovered sexual perversions of every form, went live and they attempted to turn it into a variety show. After that he refused to do the exploitative interviews, which is was he was best at. After that he had a show on CBS and one on radio, but for all intents and purposes, he really disappeared into the sunset.

My favorite memory was when an obviously disturbed woman came in and wanted him to interview her when they started rolling tape for show. Like a fool, he tried. She was eventually taken into custody and they started the show over, but the next night Snyder played the tape of he and the woman attempting an interview. No weirdo was too small to gain a place in the history of "The Tomorrow Show."

Rest in Peace Tom.

---

23 July 30 2007 at 03:45:03
Name: John K. Young
Topic: On The Lighter Side...
Email: johnk662561atyahoodotcom
Comments: According to an article in the Honolulu Star-Bulletin, Maui is getting a new TV station with a rather...ahem...NAUGHTY SOUNDING set of call letters. For a good laugh and proof that we may be running out of Call Letters, click the link below...:)

http://starbulletin.com/2007/07/26/business/engle.html

---

22 July 30 2007 at 03:39:36
Name: John K. Young
Topic: Leon Russell Bridges
Email: johnk662561atyahoodotcom
Comments: Two quick things about Leon. The first is a story told to me by a friend who was attending school with me at TJC back in the 90s She was in her 30s and knew quite well who Leon was. She was working in a local bar when Leon came in and ordered a drink. She fixed him his drink, set it on the bar in front of him and said, "That'll be $3.50, please". She said Leon stared at her like she'd grown a second head and spluttered and said, "Don't you know who I AM!? I'm LEON RUSSELL!" Without missing a beat, my friend responded, "Nice to meet you, Leon. I'm Sally Smith and you still owe me $3.50". She said he slammed his drink down, threw 4 ones on the bar and stalked out along with his "friends".

The other thing...Leon refuses to talk (or hasn't talked as of yet) about his work with groups like Jan & Dean, The Beach Boys and other groups while he was still working as a session musician in LA. David Gates talks about his session days. Glen Campbell talks about his. Wonder why Leon acts like he's ashamed of his past work? It's not like he did anything bad. If you've ever heard the Jan & Dean hit, "Deadman's Curve", that's Leon playing piano. And he did a lot of the piano work for the "Phil Spector Christmas Album". Wonder why he gets annoyed when that subject is broached?

---

21 July 30 2007 at 03:18:53
Name: Wilhelm Murg
Topic: The Tulsa Sound
Email: Wilhelmurg at yahoo dot com
Comments: Saturday night I went to Dfest for the Leon Russell concert and it was surprisingly good. It has been a few decades since I have seen the Tulsa legend live, and I've heard about delays of his recent concerts, his lack of energy or caring, that he couldn't walk, and of course, the Tulsa World's attack on Leon's birthday bash a few years ago, where he was denounced as egotistical. I saw none of these problems, and I'm one of the more cynical voices in town.

Yes, Leon sits in one spot, barely talks to the audience, plays an keyboard instead of a piano, and hardly breaks between songs for applauses (I thought of the Ramones) but aside from the lack of piano, isn't that what he always did? He only worked with a guitar, bass, and drums, and I imagine we were lucky to get that much, considering the low ticket prices (the female backup singers of the records were missed in "Jumping Jack Flash.")

When he was at his commercial peak, Leon took rock music down many back roads and swamps that only strengthened its character. Now as a grandmaster, he should be allowed to simply show how it's done. I highly recommend everyone see him when they can, he's still brilliant.

---

20 July 29 2007 at 10:30:29
Name: Scott Linder
Topic: Admiral Twin projection booths
Comments: As to the projection booths at the Admiral Twin, I seem to recall that it was the East side that had a stand-alone booth. However, the last time I threaded a projector there was about 1971, so I'm sure that my memory is flawed!

For any who care about such things, the West screen had Century "C" projectors with Strong Super 135 lamps, and the East side (my favorite) used Motiograph "AA"s with Ashcraft Super Corelight lamps. Altec amps drove the speaker posts on both sides, 'til they went FM.

I'll attempt to get more accurate info on the booth layouts. Now I'm curious...

---

19 July 28 2007 at 23:56:16
Name: John K. Young
Topic: Jan Dean Tribute Blog
Email: johnk662561atyahoodotcom
Comments: (This is an excerpt from a MySpace blog I wrote a few days ago after the passing of both Tammy Faye Bakker and Jan Dean. The first half, which is NOT included here, was pretty much a tirade on Tammy Faye. The second half, which is about Jan, is reprinted below for your considration. I hope you enjoy it. JKY)

I'd like to talk about "dying with dignity" for a moment. At approximately 1:30am on July 25th, 2007, a good friend of mine and a well known Tulsa DJ, Jan Degen, aka "Jan Dean" passed away from cancer of the brain stem at the age of 48. A benefit was held back in April for Jan and, while it made "news" locally, it was not made into a "nationwide thing", nor should it have been. Jan was a well-known and well respected member of the fraternity that is Tulsa Radio, having been a "disk jockey" in Tulsa since 1977. She created a show while working the overnight shift at KAYI called "Bed Check". It was a call-in request format where (almost) anything went...and I'm sure there were a few times when Jan might have gotten "called on the carpet" for not hitting the "beep" button fast enough. Knowing Jan, she would have just smiled that little half-grin of hers and promise to behave...knowing all the while that the very thing her boss was "getting after her" for was also the very thing that made her show so popular. You never knew what might happen on Jan's show...and half the time, neither did she. That's what made her and her show so much fun.

But now, after a year long battle with "glial blastoma", Jan has left us and gone to heaven to spin tunes and do "Bed Check" for eternity. Heaven's gonna be a lot more fun with Jan there, I can promise you that! I can also promise that, outside of this blog, (unless you read this and live in the Tulsa area) none of you are ever going to know who Jan was or what she was about. Why? Because Jan died the way she lived. She gave it all she had and then some...but she was dignified about it. She was an "Icon of Tulsa Radio"...to those of us who grew up listening to her. To Jan, she was just doing her job...the job of making people happy, even if it was only for a few short hours each night. She didn't ask anyone for any thing. She didn't even ask people to listen to her. They just did. They listened to Jan not because of who she was but for who they felt she was...friend, sister, co-conspirator and sometimes, confessor. Jan had no idea how many people she had touched until that night in April at Cains Ballroom in Tulsa. She had no idea how much she was loved and respected by not just her friends in the Tulsa Radio Community but also her friends in the Tulsa Listening Community. Jan had been a fixture in Tulsa radio, up and down the dial, for almost 30 years. That's at least two generations that Jan affected directly or indirectly. Can you imagine that? Simply by doing what she loved and using the gifts she was given, Jan was able to touch peoples lives in a more palpable, more sincere way than almost anyone else could! THAT is an accomplishment to be proud of!

Did Jan go on the air at all while she was sick? No. Did she attempt to garner sympathy by making a spectacle of herself on television days before her death? Definitely not. Did Jan show us how not simply to die, but how to die well? Yes! And that, my friends, is what dying with dignity is all about. Jan knew it and she left behind a city that has lost much with her passing...but she left behind a legacy and a respect that will be long remembered.

---

18 July 28 2007 at 15:03:42
Name: Webmaster
Topic: Admiral Twin projection booths
Comments:

This aerial photo of the Twin shows a separate projection booth on the west side, but I don't see one on the east. It must be attached to the concession stand there. Google Earth also shows it looking like this photo. My question is, has it always been this way? I don't remember.
---

17 July 28 2007 at 12:15:12
Name: David Worrell
Topic: Trish Lester - Plymouth Belvedere
Email: david.j.worrell at gmail
Comments: While listening to the radio this morning (great station btw, 'Arts and Roots radio', KCSN.org), Trish Lester, a female folk singer from Santa Clarita where I currently live, started talking about a recent song she had written called 'Plymouth Belvedere'. She claimed to have written this song while unaware of the Tulsa Belvedere. You can listen to her song, here:

http://trishlester.com/music.html


---

16 July 27 2007 at 23:16:55
Name: Rick Brashear
Topic: Kentucky Wonder Beans
Comments: I live in the house my materal grandparents lived in. The back half of the back yard was a garden. They grew all kinds of things. I remember tall, square poles about 3/4" wide with beans growing on them. I'm guessing those were the Kentucky beans.

One day, my grandfather told me to go and cut down the corn stalks. He meant the 'dead' corn stalks. Me not being a farmer, I chopped down every corn stalk I saw. Boy was he pissed. I killed off the entire season's crop. That was the first time I heard certain words and the last time he ever told me to do anything in the garden.

---

15 July 27 2007 at 09:03:23
Name: Beverly
Topic: Dixon's - Kentucky Wonder Beans
Email: BeverlyW58@hotmail.com
Comments: My Grandpa raised Kentucky Wonder Green Beans in his garden. He lived with us down the street from Dixon's after my grandmother's death. I just remember they had to climb and were really delicious. He had quite a garden in that little backyard. He bought all of his plants and seeds at Dixon's.

He used to pull me in my red wagon to Dixon's where he would buy four pouches of Beechnut tobacco for himself and a Hershey bar for me...and he would still get change back from a dollar. That tells you how very old I am!

---

14 July 27 2007 at 04:33:11
Name: Old Man
Topic: Beans
Comments:
Flash to Mr. Bagsby.

The "Kentucky wonder beans" on the Dixon's marquee are "phaseolus multiflorus", brought to the USA from England; in the latter they are known as "runner beans". They are a flat-podded green bean originally prized for their flowers.



---

13 July 27 2007 at 01:02:56
Name: Wilhelm Murg
Topic: Uncle Zeb as Alternative Icon
Email: Wilhelmurg at yahoo dot com
Comments: Uncle Zeb was not on the radio this morning. I emailed Channing and she said she couldn't get through to him, but they are trying it again Friday Morning on The Edge.



I'll set my VCR to record 104.5 again at 8 am today.
---

12 July 26 2007 at 19:13:21
Name: David Bagsby
Topic: Wonder Beans
Email: dcbzatsunflowerdotcom
Comments: Anyone know what those 'wonder beans' are they're selling on the Dixon's marquee?

---

11 July 26 2007 at 15:51:53
Name: John K. Young
Topic: Jan Dean
Email: johnkatyahoodotcom
Comments: I had the honor of knowing Jan personally and I can honestly say that she was as caring and sincere in "real life" as she sounded on radio.

She and I got acquainted when I was going to what is now Tulsa Community College and had classes with her sister, Mallory. Mallory and her family were very nice to me and made every effort to make me feel "at home" when I visited.

Jan was almost always a part of the "scene" and was great to talk to. She had some great stories to tell and was after me to change my degree from Psychology to Broadcast Journalism.

She inspired people in ways she never even knew. I'm pretty sure there are some young DJs out there right now who'd be doing something completely different today if their lives hadn't been touched by a wonderful female DJ who called herself Jan Dean.

I'm gonna miss you Jan...

---

10 July 26 2007 at 05:31:07
Name: Webmaster
Topic: Uncle Zeb radio interview this morning
Comments:

Channing, who is a personality for 104.5 The Edge and 94.1 The Sound in Tulsa, will interview Carl Bartholomew (Uncle Zeb). Her show is from 6 am-10 am (I believe on 104.5 today). She will be calling Carl in the 8 am hour.
---

9 July 25 2007 at 16:20:31
Name: Dick Loftin
Topic: Jan Dean
Email: dloftin1 at cox.net
Comments: So sad about Jan Dean's passing. I worked with her in the late 70s at KWEN and interviewed for a slot at KTSO when she was there. I didn't get the job, but I always respected Jan Dean. Prayers to her family and many radio friends.



Here is a Tulsa World story about her today (7/26).
---

8 July 25 2007 at 16:09:27
Name: DolfanBob
Topic: Tammy Fake
Email: MiamiPhin@yahoo.com
Comments: I'm sorry but Wil Murg is right. There are millions of people that die every day of cancer with a lot less of a lavish lifestyle, money and sympathy than Tammy Faye. Her pet even had a air conditioned dog house.

What is wrong with America when a huge business such as the WWE cancels its regular programming to do a two hour tribute to a man who killed his wife and son and then himself?

Seems strange what is newsworthy today.

---

7 July 25 2007 at 15:56:01
Name: Mike Bruchas
Topic: Kitty Roberts of The American Theatre Company and former Tulsa DJ
Comments: Someone heard that she is having a hip replacement or some other serious surgery done. Anyone know about this?

---

6 July 25 2007 at 15:16:40
Name: Webmaster
Topic: Jan Dean
Comments:

Michael Hardeman just informed me that, according to Rick Alan West, Jan Dean passed away about 1:30 Tulsa time today. Our thoughts and sympathy go out to her friends and family.
---

5 July 25 2007 at 09:53:14
Name: Wilhelm Murg
Topic: SAME OL' SAME Ol': 3 New Posts!!! TAMMY FAYE, OKIE NOODLING, & GRINDHOUSE TRASH
Email: wilhelmurg at yahoo dot com
Comments: CITIZENS OF OKLAHOMA:

It's been a busy night, but there are three new posts on my blog at Myspace.com/WilhelMurg, all written just for you.

First, the upcoming TIGER BEAT FROM HELL!!! rips apart the legend of Tammy Faye Messner (who recorded albums, so she's fair game.) The outpouring of emotion over someone who helped bilk millions of dollars out of innocent people has absolutely churned my stomach. The original title was "Tammy Faye, Good Riddance!" But I toned it down to "Tammy Faye in Perspective." And Larry King is next for allowing such crap to pass as news!

We have DVD Reviews too!

First up is a reissue of the cult classic "Okie Noodling," the PBS documentary (with The Flaming Lips soundtrack) about men who catch catfish barehanded. Yes! The guys look exactly like you would expect them to look. It's the most retarded sport since bull riding, and it's even less dignified. The film takes a winking look at a tradition that is as absurd as it is dangerous.

As promised, we also have some classic softcore action in After Hours Cinema's "Grindhouse Trash Collection." Not one, not two, but three hour long features of pointless sex followed by rough endings await you on this double disc set. All three films are from the late-sixties and will blow your mind with their inanity. The highlight is easily the great 42nd Street Pete's introductions to the films.

And last, but not least, last week's under-hyped TIGER BEAT FROM HELL!!! This my report on working at a used record store for three days last week and the madness that surrounds such establishments.

And don't forget to check out the website for the magazine that allows me to get away with all of this sounding off, NONzine.

Next time, we're going back to the 1980s for a look at the totally forgotten film "Splatter Farm." This one looks pretty cheap and disgusting.

Stay Tuned!!!

---

4 July 25 2007 at 07:23:31
Name: Lowell Burch
Topic: Happy Birthday
Email: FI 5-9774
Comments: He be a young'un - and married to pretty filly, too (see the Sunday Tulsa World for a photo of the almost-newlyweds). If I know our Webmaster, he will do something creative for his Big Day. Best wishes.



Thanks, Lowell. I didn't necessarily want to put the arm on readers for yet further congratulation, but I appreciate it anyway. I believe I have ID'd Ms. "Anonymous" as a descendant of Bat Masterson's.
---

3 July 24 2007 at 22:06:39
Name: Anne Anonymous
Topic: Our Webmaster
Comments: The 25th is the Natal Day or "Birf Day" of Mike Ransom - our site's founder.

Happy Birthday, M R!

What are you 39?

---

2 July 24 2007 at 19:14:21
Name: Beverly
Topic: Hawk's Dairy
Email: BeverlyW58@hotmail.com
Comments: On what corner of 11th and Lewis was Hawk Dairy located? I always thought it was the southwest corner, but I don't think that's right. Also, in what year did it close?

---

1 July 24 2007 at 16:32:49
Name: Webmaster
Topic: Previous GroupBlog summary
Comments:

Archived GroupBlog 247, where we just saw a Beryl Ford Collection photo of the Dixon's Thrif-T-Wise Supermarket, thanks to Beverly.

Caroline Croskery is the daughter of a top-of-the-line voice talent, the late Danny Dark. She is in the voice business herself. There is still an open guestbook for Danny Dark memories. He was a Tulsa Central High grad and worked at both KOME and KAKC in the late 50s. He announced for Kraft and Budweiser, and was the voice of NBC for years. He did voiceover for "Bonanza" and "Bewitched", among many other series.

Party lines and local telephone exchanges of the past were discussed. OKC celebrated 50 years of TV (link to photos of the event). We learned that The Rubiot, after its demise as a coffee house/jazz club, briefly became a dinner theater. We saw a Coman's restaurant Frankoma ashtray. The passing of Tammy Faye Bakker Messner was noted and discussed.

The webmaster celebrated five years of marriage.

All of that and more in GroupBlog 247.
---
Back to Tulsa TV Memories main page