Tulsa TV Memories GroupBlog 297

TTM main | What's new on TTM? | GB Archive




August 19 2009 at 08:36:59
Name: Beverly
Topic: Jack Frank
Comments: I can't wait for Jack Frank's new show about Tulsa! I'll be camped out at Steve's to get the first copy!
I only wish my dad were here to watch them with me. We used to take long drives all over Tulsa and he would tell me of how it used to be. Gosh, I miss those wonderful lessons on Tulsa and I certainly miss him.
---

August 19 2009 at 08:33:02
Name: Beverly
Topic: Uncle Zeb
Comments: I was so sad to hear of Uncle Zeb's death. I feel like I did when my mom told me Mr. Zing died.
Now I'm more anxious than ever to have the VHS of my boys on Uncle Zeb transferred to DVD. They were on twice and it was just so precious.
---

August 19 2009 at 02:43:05
Name: John K. Young
Topic: Uncle Zeb
Email: johnk662561atyahoodotcom
Comments: My condolences to the Bartholomew family on the passing of Carl. I have many fond memories of watching him on TV after school. I'm old enough to remember the transition from Mr. Zing to Uncle Zeb and I ust say that Carl did a wonderful job of keeping the fun and 'toons flowing for all of us kids who needed to unwind after a hard day of subtraction and word problems.

You were a good man, "Zeb"...you'll be missed by many. Godspeed, my friend.
---

August 19 2009 at 00:45:24
Name: Marc Hall
Topic: Uncle Zeb
Email: stormchaser27 at hotmail dot com
Comments: Thanks for the great memories.
---

August 18 2009 at 22:45:55
Name: Rose Bowl Bunker Commander
Topic: Uncle Zeb
Comments: "Flights of angels sing thee to thy rest".
---

August 18 2009 at 16:22:28
Name: Webmaster
Topic: Remembering Uncle Zeb
Comments:
KTUL has a story about Carl, and a YouTube of the Uncle Zeb show. Here is another clip:
---

August 18 2009 at 15:29:15
Name: Kenny Bolen
Topic: Uncle Zeb - Godspeed
Email: bojoker@att.net
Comments: You're so right Tamie, another childhood memory has passed us on. Funny. I had met him as well, to brief as those who knew him well, but found him to be funny and very cordial. My siblings had appeared on his show and even though I was older (and also had the honor of being on Mr. Zing and Tuffy) I was still very excited to go down to the studio and watch the show from the peanut gallery. My deepest and heartfelt condolences to the family and wish them Godspeed.
---

August 18 2009 at 13:17:35
Name: J LeMoine
Topic: Farewell to a Favorite Memory
Comments: I was a "grown up kid", but still enjoyed the Cartoon Camp - and both my kids loved it...

Farewell and thanks for the memories, Uncle Zeb.

"We'll be rememberin' ya!"
---

August 18 2009 at 13:02:07
Name: Wilhelm Murg
Topic: The Passing of Uncle Zeb
Email: wilhelmurg at Yahoo dot com
Comments: Carl Bartholomew and I had an interesting relationship. I was very honored when he called me and said I did the definitive interview on his career as Uncle Zeb, which was easy because I have always been a fan of animation and it was impossible to be a fan of animation in Tulsa without being a fan of Uncle Zeb. I remember going to his house, which looks like a cabin out in the middle of Brookside, and you had to go over this little bridge/ramp to get to the front door. I realized this place was set up like the cartoon camp! Nothing was ever more surreal then watching a tape of "8's The Place" spots with him around 3:30 PM one afternoon -suddenly you realize "It's time for the Cartoon Camp and I'm in it!"

Around that time when Tulsa television had that last blast of homegrown creativity, when "Beef Baloney" was on Channel 23 and Channel 2 had "The World's Worst Movie" show. I approached Carl about doing a late night cartoon show of adults, it was a satire of the cantankerous side of Uncle Zeb, but I think the concept was a little too bizarre for him, or maybe I was just too harsh on a legend. It was built around the old joke about Uncle Zeb slapping the kids around (and NO, he NEVER slapped a kid, but there was something about Bartholomew that was just intense - I never could put my finger on it - but he could be intimidating without even trying.)

Tulsa television hasn't been the same without Uncle Zeb. It was a great time to be a kid, when the television stations seemed to stop and just play show for children to enjoy. We'll never see anything like that again.

While I don't think there's anything left of the Channel 8 show, I know he had tapes of his complete run on cable. Hopefully someone can put a "Best of" disc together of Uncle Zeb - but he'll always be remembered in our memories of growing up in Oklahoma.
---

August 18 2009 at 12:30:39
Name: Cindy Wood
Topic: Uncle Zeb - good bye
Email: cindy-wood@ouhsc.edu
Comments: One of my all time greatest childhood memories was being a participant as a child on one of your shows. You will truly be missed by all who had a pleasure of meeting you or participating on your show. May you rest in peace and thoughts and prayers are with your family.
---

August 18 2009 at 12:18:15
Name: Tamie Williams
Topic: Uncle Zeb~bye
Email: tw151159@yahoo.com
Comments: Another childhood memory gone.... RIP
---

August 18 2009 at 11:47:22
Name: DolfanBob
Topic: Carl B
Email: DolfanBob@lycos.com
Comments: I sent an audio tape of impersonations to him when we both worked at Tulsa Cable.
He called me into his office and wanted to hear them in person. But he wanted to hear them with his back to me so his imagination and the sound of who I was doing would tell him if it sounded like them. He said that he would try and figure out what kind of ad he could use them for and he would let me know. A short time later he left Tulsa Cable.

A true Tulsa icon and an all around nice guy has been lost.
---

August 18 2009 at 10:27:04
Name: Joe
Topic: Uncle Zeb
Comments: Thanks Uncle Zeb for all the Cartoon Camp memories.

"I'll be lookin' for ya"
---

August 18 2009 at 09:49:01
Name: Mike Bruchas
Topic: Carl B
Comments: As I recall when I started at 8 - he was running camera as a back-up on John Chick's 7am show, doing booth audio and doing Zeb. That later his job changed to PROMOTIONS and appearing as Zeb. As I recall - TV was a second career for him - he had done some sort of Sales work before coming to 8.

He was a man of patience when I worked with him at 8.
First when I was a newbie projectionist - later as a director.

All of us wanted to direct Uncle Zeb - it was fun and only looked like semi-disorganized chaos! Cy Tuma was always collaborating with Carl on sound effects for the Zeb show.

Carl was probably also one of the most creative minds at 8.

So long, Carl - you did so much, so well!
---

August 18 2009 at 09:19:59
Name: Jim Hill (via email)
Topic: Uncle Zeb has passed away
Comments:

Carl Bartholomew died early this morning.

I received a call from Carl and Marilyn's son, Blake just a few minutes ago. Carl died at about 3 o'clock this morning at St. John Hospital, where he had been a patient in ICU over the weekend. Blake said that he was at peace and did not suffer. He was a myelodysplasia patient for seven years.

Blake is now 38 years old and also a father. He tells me that he and his mother are planning a service that they hope will be this coming Saturday. I'll keep you advised.
---

August 18 2009 at 08:32:47
Name: Steve Todoroff
Topic: re: Tulsa Stuff
Comments: Sorry to hear about Uncle Zeb...prayers out to him & his family...

Re: the 1957 Plymouth, once I heard on the news that the vault was full of water I figured there would be no joy in Mudville (or Tulsa), however it was still fascinating to watch... I was saddened to read that Boyd Coddington passed away the following February from complications of diabetes.
---

August 18 2009 at 02:35:43
Name: Gary Chew
Topic: Tulsa Stuff
Comments:

Where was I the day the car came up? On the third floor of the downtown City-County Liberry looking out a window watching them bring it up, rust and all. Fun stuff. I just happened to be visiting my Tulsa daughter at the time.

On a note not fun: my thoughts are with Uncle Zeb.
Thanks to MMM and Jim Hill for getting out the word.

---

August 18 2009 at 01:05:23
Name: John K. Young
Topic: Miss Belvedere Redeaux
Email: johnk662561atyahoodotcom
Comments: This is an edit of an essay I wrote (blog actually) about the unveiling of "Miss Belvedere" back in 2007. I know it's not timely but maybe it'll bring back some memories of where you were" on that June day in 2007. Enjoy!

Miss Belvedere: The Big Dig and the Big Disappointment (includes a list of the 1957 Tulsa time capsule items)
---

August 17 2009 at 16:52:43
Name: David Bagsby
Topic: Texas Playboys
Comments: Here's my brother Steve playing steel with the Texas Playboys

Sending out good vibes to Uncle Zeb!



---

August 17 2009 at 14:19:47
Name: Mike Miller
Topic: Bad news about a favorite uncle
Comments: The following is an email I just received from Jim Hill who keeps track of former Channel Eight people. Barbara Swiggart has notified Jim that Carl Bartholomew is seriously ill with a blood disorder. The message is as follows:

I've just received the following message from Barbara Swiggart, who by the way, celebrated a bithday this weekend.

Hi, Jim.....

Just spoke with Marilyn Bartholomew. Carl is in ICU @ St. John. His situation is very serious. Could you spread the word to your official e-mail list that thoughts and prayers are needed.
Thanks, Barbara

I understand that Carl is a Myelodysplasia patient. This is a serious blood disorder.

Should you want to send your "get well" wishes, here is Carl's contact information. I'm sure that Marilyn will get them to him.

Carl Bartholomew
1424 E. 33rd St.
Tulsa, OK 74105
unclezeb@webtv.net
We will get those well wishes to Carl. Thanks, Mike, Barbara and Jim.
---

August 17 2009 at 14:08:28
Name: Mike Bruchas
Topic: Oklahoma Horizon
Comments: On FaceBook and other sites, stories from OKLAHOMA HORIZON keep popping up. They are also on RFD TV I am told. I googled to see whom was producing and it's an Oklahoma state agency, Career Tech. Had never heard of them before. Here's a link:

OKhorizon.com
---

August 17 2009 at 10:04:17
Name: Tulsa Area Music Archives
Topic: Tribute to Sir Paul McCartney
Email: info at preservemusic dot org
Comments: The TAMA staff have put together a musical tribute to Sir Paul McCartney on this historic occasion...it's not every day a Beatle comes to Tulsa...a sidenote, Leon Russell has played with all the Beatles with the exception of Sir Paul...hopefully that can be corrected someday...

Here's the link:

PreserveMusic.org
---

August 16 2009 at 22:52:37
Name: J LeMoine
Topic: Count Gregore
Comments: Very glad to hear this and am looking forward to catching it!

We have been trying to watch Retro TV's Midnight Monster Hop - and it's just not very good - at least that's the verdict here at the asylum...
---

August 16 2009 at 11:08:59
Name: John K. Young
Topic: More Les Paul
Email: johnk662561atyahoo.com
Comments: A Tribute to Les Paul I wrote on 8/13/09. Enjoy.
---

August 16 2009 at 08:09:47
Name: August Spillers
Topic: Count Gregore
Email: aespillers@yahoo.com
Comments: The Count is back on TV on Saturdays 10-12 on Cox Channel 7 in Tulsa and 23 in OKC.

John Ferguson is also on Facebook, be a friend; look him up.



Great news, August, thanks for letting us know. I look forward to seeing the Count in action again. I remember him from my days at OU in the early 70s.

Here is an announcement of Count Gregore's show. See an old OKC newspaper ad for his show and related links in GB 190. He was the originator of Shock Theatre in OKC. Bob Mills filled that role in Tulsa; read about him and the origin of the format on the Shock Theatre page.
---

August 15 2009 at 08:02:41
Name: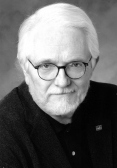 Gary Chew (via email)
Topic: "The Mentalist" on location in Sacramento
Comments: This photo shows the coffee shop in front of which they were recently shooting a scene for CBS' "The Mentalist," with Simon Baker. (You can see him standing with his arms outstretched and hands on the back of a chair. He's in white shirt sleeves.) I think he has the lead in that show.

I don't watch it myself, but I often park my car in a multi-level garage that's right across the street from this place. It's just about where the camera was when the pic was taken. This is about a half a block from the capital and The Terminator's office. We must all walk softly in this area so as to not piss him off.


Story at The Sacramento Bee
---

August 13 2009 at 22:50:23
Name: David Bagsby
Topic: Les Paul
Comments: Got to meet/hear Les Paul in NYC in 1984.

When he found out I was from Tulsa, he told me about auditioning for Bob Wills. He said it was fun, but he was making $1600 a week with Fred Waring's Orchestra. It's good he didn't do that as he would've been on the road and never invented the future of music. Les was 16 when he auditioned for Bob Wills.

He was funny and friendly and a fantastic guitarist and I hope Chester and Lester are jamming right now because I am their greatest fan.



I'm a huge Chester (Chet Atkins) and Lester fan, too, and the proud owner of a Gibson Les Paul. They were very different musicians, but both great.

Link to Bill Hyden's comments about hearing and meeting Les Paul in 2006 just below.
---

August 13 2009 at 18:28:49
Name: Tulsa Area Music Archives
Topic: Leon Russell Interview in Distinctly Oklahoma
Email: info at preservemusic dot org
Comments: Leon Russell interview in Distinctly Oklahoma Magazine.

One fact I noticed that was wrong was that J.J. Cale was never a member of Leon's band, "The Starlighters", and didn't go on the road to backup Jerry Lee Lewis...that was the late Leo Feathers.
---

August 13 2009 at 14:23:00
Name: Mike Bruchas
Topic: Les Paul
Comments: Goodbye, the Wizard of Waukesha.

I think we have a previous post here by Jim Ruddle - of seeing him in NYC.



That was Bill Hyden in GB 222, but Jim Ruddle brought the subject up in the previous GB, which is linked from Bill's items.
---

August 13 2009 at 12:30:31
Name: Tulsa Area Music Archives
Topic: R.I.P. Les Paul
Email: info at preservemusic dot org
Comments: R.I.P. Les Paul @ age 94. We put together a short tribute in mp3 format at:

PreserveMusic.org

The Original Guitar Hero...
---

August 12 2009 at 01:20:20
Name: Mike Bruchas
Topic: Bella Shaw + Paul Harvey Radio Show
Comments: Former OKC Channel 4 newshen, later CNN feature reporter, Bella Shaw, is all over the Chicago airwaves with the "Back 2 Life" infomercial in the wee small hours of the morning. There is a little continuity problem with the show as she is called both Bella and Bey-la (a la Lugosi) on the show.

I met a freelance radio engineer at a car show here Friday. He had worked at several Chicago stations and said radio maintenance engineers are a dying breed. Chicago is host for several talkers or jocks who have their own studios for syndicated shows not heard here. So there is freelance for people like Mancow Miller and others.

He told me about moving the Paul Harvey studios from the old WLS location on Wacker Drive to the whole 16th floor of building on Michigan Avenue, several years before Paul Harvey passed. Harvey had a studio at his home in AZ, too.

Since Harvey passed, his son has been trying a revolving bunch of WLS air talent doing the Harvey show as a way to keep the Harvey legacy going. No one knows if this will work.
---

August 11 2009 at 13:03:40
Name: Wilhelm Murg
Topic: Weekly ramble
Email: WILHELMURG AT YAHOO DOT COM
Comments: Okay, I guess I brought everyone down by mentioning the 40th anniversary of Helter Skelter. Did anyone celebrate?

We have a happier event, I guess, to mark its 40th anniversary this weekend; Woodstock! I've always felt like the hippies failed (especially on that whole stopping the war campaign) and Woodstock was a great gathering, but ultimately a failure on many, many levels.

Musically the highpoints were Hendrix, the Who, Sly & The Family Stone, Santana, Jefferson Airplane, Ravi Shankar, and Joe Cocker. The promoters were offered the Plastic Ono Band, but turned them down, so instead of Yoko's avant-garde yelling we got Joan Baez's sanctimonious yelling, and my, isn't that an improvement!

The big coup to the promoters was signing The Band, who couldn't kick out the jams if you put a gun to their heads.

Looking back, Woodstock was something of ending for a lot of those groups and a lot of that music. Iggy Pop, The Velvet Underground, Captain Beefheart, and a few others were already pointing to the future.

I know I would have hated being there, if only for the porta-potties that were not cleaned for three days(!)

Of course, part of the reason the hippies were seen as positive is because they hadn't connected Manson with the Tate-LaBianca murders yet - because everyone knew if you let them drug-addicted hippies run wild something like Helter Skelter would break out.

Of course, it's a short-lived victory, as the 40th anniversary of Altamont is coming up December 6th - and you knew that if someone was going to get murdered at one of these gatherings it would be at a Rolling Stones concert.

1969 was an amazing year. As I was eight years old for most of it, I think the highlight that for me that year was the premiere of H.R. Pufnstuf or the release of the bubble-punk classic "Yummy Yummy Yummy" by Ohio Express - a band that could kick out the jams!

I still recommend the film "Woodstock" - it's a good feature to watch when you're fighting mutants like Charlton Heston does in "Omega Man."



The first arcade video game, Computer Space, was seen in "The Omega Man" as a futuristic artifact played by Mr. Heston. It was a fun game rendered in vector graphics.
---

August 09 2009 at 20:10:37
Name: Webmaster
Topic: Tulsa Movie Theatres
Comments:
New on Tulsa Gal's Blog: Movie Theatres, including photos of the Continental, Will Rogers and the Circle.
---

August 08 2009 at 08:07:14
Name: Webmaster
Topic: Prolific Chew
Comments:

Gary Chew has up a record four, count 'em, four reviews of movies that just opened yesterday in Tulsa:

"A Perfect Getaway"
"Adoration"
"Julie and Julia"
"(500) Days of Summer"
---

August 07 2009 at 08:31:24
Name: Steve Bagsby
Topic: Helter Skelter
Comments: If I ever build a "Fraidy Hole" for tornadoes, I'm gonna paint a little sign on it that reads "Helter Skelter Shelter"
---

August 06 2009 at 10:40:31
Name: Erick
Topic: Helter Skelter
Comments: I don't know if America has let go of its obsession of Charles Manson, or the Tate/LaBianca murders, or what that may mean for society. I'm really not smart enough to comment on that with any sense of authority.

However, I do know that "Helter Skelter" was one of Paul McCartney's encore songs at Citi Field in NYC, and will likely be played at the BOK.
---

August 05 2009 at 23:42:58
Name: Wilhelm Murg
Topic: It was 40 years ago today, Cap'n Charlie taught the band to play....
Email: Wilhelmurg At Yahoo Dot Com
Comments: "It's too late to fall in love with Sharon Tate..." - Jim Carroll

I've noticed a little bit of mention, but not a lot, on the fact that we are in the 40-year anniversary of "Helter Skelter," i.e. the Tate/LaBianca murders, August 8th & 9th 1969, though the festivities really started on July 25th, the 40th anniversary of Hinman's murder By Bobby Beausoleil, Mary Brunner and Susan Adkins.

It seems like this is as important as the moon landing in American history. America has had a bizarre obsession over Manson since he first hit the papers. We've had movies, best-selling books, endless pseudo-documentaries, the famous interviews (Rolling Stone, Snyder, Rose, Geraldo, etc.) and now it's like it's all finally being forgotten. No, the Manson girls aren't as cute as they once were, and no one wants to hear about their current exploits, The Beatles are no longer putting out "spooky" records, and Manson is seventy-four years old (I guess prison must be good for one's health). Now, after all the hoopla, it's all being forgotten, like the decadent amusements of Coney Island past or the plays of the Grand Guignol Theatre.

I keep wondering if America finally grew up and got over the whole Manson thing, or is it just another part of history lost (Ask a young person about Lenny Bruce and all they can tell you is that he "is not afraid.") I hope it's the former, but I know it's the latter.

So, do you think McCartney's going to perform "Helter Skelter" at the BOK Center?
---

August 05 2009 at 06:18:40
Name: Tulsa Area Music Archives
Topic: Vol. 2.5 bonus podcast now available
Email: info at preservemusic dot org
Comments: LEON RUSSELL - THE SESSION YEARS PART 2.5 Bonus.
We had so many songs left over from Volume 2 that we decided to offer a bonus podcast of alternate takes, songs from the same sessions, and other songs that didn't make the cut for whatever reason. Volume 2.5 also seemed like a good place to put many of the surf-rock tunes and other instrumentals that Leon played on during that period of the 1960s when surfers ruled. Think of it as 'Jan & Dean Take Leon Surfin' or, my favorite, 'The Little Ol' Leon from Pasadena!'

Thirty extra tunes, back-to-back! Enjoy...

Download at: PreserveMusic.org


Songlist:
1. Skinny Jim (original version) - Eddie Cochran
2. Little Hollywood Girl (#1; Take 17) - The Everly Brothers
3. Little Hollywood Girl (#2; Take 2) - The Everly Brothers
4. My Heart Is In Your Hand - Johnny Rivers
5. I'm Just A Country Boy - Sam Cooke
6. All About Ronnie - Julie London
7. Time Is On My Side - Irma Thomas
8. Lefty Louie - Larry Gordon
9. He's A Quiet Guy - Darlene Love
10. Avalanche - Eddie Hodges
11. School Girl - The Mincy Twins
12. My Paradise - Christopher Monte
13. El Tecolote - Calvin Cool & The Surf Knobs
14. Dear Henry Ford - The Zip-Codes
15. 007 Theme - Billy Strange
16. Surf City - Jan & Dean
17. Shoot The Curl - The Honeys
18. Rebel Rider - Annette
19. A Tribute To The West Coast Musicians - Al Hazan
20. Wee Wee Hours - The Routers
21. My Block - Joanie Sommers
22. Main Title Theme from 'Baby The Rain Must Fall' - Elmer Bernstein
23. Wheelin' Home - The De-Fenders
24. Do The Slauson - Round Robin
25. Surf-A-Nova - Bruce Johnston
26. My Coupe Effen' Talks - Mr. Gasser & The Weirdos
27. Roger's Reef - Bruce & Terry
28. On Wisconsin - The Routers
29. Teen Machine - The Gamblers
30. Out Of Limits - The Marketts
31. I See The Light - Leon Russell

Direct from the vaults of the Tulsa Area Music Archives,
Preserving Tulsa's Music History...
---

August 04 2009 at 23:41:49
Name: Webmaster
Topic: Falstaff
Comments:

From IRememberJFK.com today: a remembrance of Falstaff beer.

You may recall a discussion here on TTM years ago about both Falstaff and Griesedieck (aka "Slippery Richard") beer.
---

August 04 2009 at 18:57:38
Name: David Bagsby
Topic: Film
Comments: Thank you Mr. Woodward! Tell Lionel no werewolves were harmed during the production of this epic.
---

August 04 2009 at 11:57:19
Name: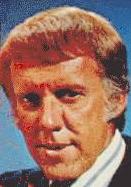 Lee Woodward
Topic: What an Idea
Email: SotoVoceDotCom
Comments: About fifty years ago, local jazz pianist Sonny Gray had a grand idea. We have talked about it before here on TTVM. His idea was to build a jazz club like nothing else in America. An upscale place where you could dine on fine food and listen, yes...I said LISTEN to the top names in jazz, live, while you dined or sipped the evening away. He was way ahead of his time. (The Rubiot)

I was sent a video this morning, of a ukulele player named Jake Shimabukuro. Having been blown away by this artist, I then read the list of other people on the bill, but not before I read about the club where they were recorded. It's in San Diego and it's name is "The Anthology." If Sonny's place was four star, this place is fifteen star.

The club has not been open all that long, so these videos are as new as now! When was the last time you heard Herb Alpert play? He's here with a great female jazz vocalist. Al DiMeola, Lee Ritenour, Stanley Clarke as well as great new people you may not know yet?

'Nuff said: TheAnthologySD.com. Enjoy.

P.S. David, your film is ***** star.
---

August 04 2009 at 08:09:53
Name: David Bagsby
Topic: Arrival
Comments: Del, I arrived South West of Slapout.
---

August 03 2009 at 15:51:50
Name: Tulsa Area Music Archives
Topic: Vol. 2 - Leon Russell: The Session Years Part 2
Email: info@preservemusic dot org
Comments: TULSA AREA MUSIC ARCHIVES PODCAST SERIES
VOLUME 2 IS NOW AVAILABLE FOR DOWNLOADING!

LEON RUSSELL - THE SESSION YEARS PART 2.

Check out our podcasts page to hear facts and rare songs from the TAMA Archives.
Also available on itunes.

We continue our meticulously researched podcast series on the session work of rock legend and former-Tulsa Leon Russell in Volume Two, which includes seventy-three minutes of songs and commentary focusing on Leon's extensive body of L.A. session work from the Sixties, where he established himself as one of the most highly sought after session players in the business.

Compiled, edited and mixed for your enjoyment by TAMA Founder Steve Todoroff.

PreserveMusic.org

Songlist from Vol. 2:

1. Twenty-Four Hours From Tulsa - Gene Pitney
2. Skinny Jim (overdubbed) - Eddie Cochran
3. Little Hollywood Girl - The Everly Brothers
4. Everybody But Me - Johnny Rivers
5. Queen For A Day - Bobby 'Blue' Bland
6. Da Doo Ron Ron - The Crystals
7. Christmas (Baby Please Come Home) - Darlene Love
8. Not For Me - Bobby Darin
9. Life Of The Party - James Darren
10. Sugar Dumpling - Sam Cooke
11. Danke Schoen - Wayne Newton
12. Washington Square - Les Brown and His Band of Renown
13. I Want To Find Out For Myself - Julie London
14. Down At Tony's Cafe - Larry Gordon
15. Anyone Who Knows What Love Is (Will Understand) - Irma Thomas
16. Oo-Wee-Baby - Doris Day
17. Someday Soon - Ann-Margret
18. Sea Cruise - Bobby Vee
19. Help Me Rhonda - The Beach Boys
20. Mean Old World - Ricky Nelson
21. When Somebody Loves You - Frank Sinatra
22. Someday - Leon Russell & The Shelter People, featuring Phylliss Lindsey



Update:

Leon Russell - The Session Years Part 2.5 Bonus now available. See 5 items up in this GroupBlog.
---

August 03 2009 at 15:22:22
Name: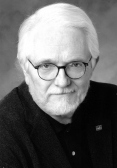 Gary Chew
Topic: Bagsby's Arrival
Email: Northeast of Eden
Comments: David, let me know where you've arrived at. I might want to try to get there, myself, while I still have some time. Thanks for the words, man.

Del in Cal



---

August 03 2009 at 09:03:22
Name: David Bagsby
Topic: Mr. Gary
Comments: I know I have arrived when one of my flicks earns a "Chew Review"! Thanks Gary
---

August 02 2009 at 18:49:54
Name: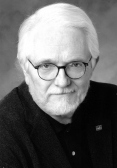 Gary Chew
Topic: "Birthday Party," A Stunner!
Comments: Mr. Bagsby's riveting short subject faithfully depicting Webmaestro Ransom's birthday party might find itself under consideration next year by the Oscar people. How can such tension, such pace, such true terror be contained in such a truncated effort by Mr. Bagsby and his talented crew? Well, they do, even if I can't begin to say how they did it...and so winningly.

For me, the ingenious aerial cinematography of the giant fly stands out as that moment in the piece that can surely and only take the breath away.

Eat your heart out, Jeff Goldblum!
---

August 02 2009 at 07:29:39
Name: David Bagsby
Topic: Birthday
Email: deebagsbyatkayceedotarardotcom
Comments: For those who missed it, here's the webmaster's birthday bacchanal:



---

August 01 2009 at 16:26:46
Name: Ken Harwood
Topic: Jack Frank's 'A to Z' Project
Email: jayhawken at aol dot com
Comments: Just wanted to say that I will look forward to seeing Jack Frank's newest project because I have so enjoyed his previous valuable work.

Regarding the "B" for Brownie's, I was going to volunteer myself as an interviewee because I've feasted on those burgers and pies for about 53 years now. I was, but I won't. With Bill Bowen and nephew Gary Hahn ("Whaddaya-want-I-don't-have-all day!") both gone in the past year, it just seems a somewhat seedy shadow of its once greasy-proud self.
---

August 01 2009 at 10:44:29
Name: Jim Reid
Topic: Zandbergen's Nursery
Comments: I saw Mike Miller's mention of the Zandbergen's nursery.

I grew up on 48th place, just south of Peoria. Across from our house when I was little was the Zandbergen's huge backyard filled with greenhouses. My older brothers locked me in one of the greenhouses. Luckily, I was wearing my cowboy guns and holster and used the guns to start beaking windows till they came and let me out. Mr. Zandbergen was very nice about it and wouldn't take money from my parents for the broken glass.

His son Case had a very cool go-cart, which I was always too young to drive. Just about the time I started school, they sold the backyard and two houses were built there, one of which my new best friend's family moved into. From then on, the only Zandbergen connection was always being ready to run when the Zandbergen dogs, Taffy and Baby, were let out. They were mean, and would chase you till you climbed up a tree or made it into the house.
---

July 30 2009 at 14:13:55
Name:
Lanette Brown Giese
Topic: Belated birthdays, Tulsa A-Z and John Zink
Email: im4cruisn circle around a C mywdo daht cahm
Comments: Hehehe, couldn't help the comment, my humble attempt at comedy. This got kind of long, but please bear with me.

Happy Belated Birthday wishes Webby... sorry I missed it, I've had multiple projects, but it's no good excuse. My bad. It sounds like you had a perfect birthday!

Hubby is off to Sapulpa tonight for a long weekend, and I'm wishing I could spend my birthday the same way, in T-Town!

As far as the Tulsa A-Z project, I'm looking forward to it! I'm wondering if it includes what references to the boating/sport community in the Tulsa area...

My interest is both personal and professional, being the daughter of Jesse Brown, one of the ORIGINAL boat dealers in Tulsa. I have also been involved, one way or another, in the retail/wholesale end of that piece of Tulsa history all my life. (I specify "original" because some lay claim to be, but in reality they learned the business from my dad and a select few.)

The impact of the sport/fishing business in Oklahoma and Tulsa has been huge, and has put MANY people to work. It's made a good living for good people like my Dad.

Mrs. Fiveash, Mr. Bayer and Mr. Atkins were some of the originals, they were out there making sure people got the right boat for the right price. It wasn't just a money thing for them.

In reference to the John Zink Co,: we have some pictures that my brother took of the Unser Brothers down at John Zink, working on their sprint cars. My dad was involved with stock car racing in those days, with a DX station at 11th and Richmond. There's also a promotional photo from that era, of Parnelli Jones, sitting in one of his sprint cars with his promoter/sponsor J. C. Agajanian kneeling by the car.

It was quite an exciting day for Jess II, meeting them down at John Zink. He was quick to get it autographed.

To confirm what a SMALL world we live in, my brother was on a flight to the West Coast a few years back and sat next to a young woman, who introduced herself as Ms. Agajanian. After the lightning bolt that hit my brother wore off, he asked her if she was related to that famous guy he had met all those years before; she indeed was, and is the owner and proprietor of an established restaurant in the Huntington Beach, CA area.

And so our ties are to many, as your website continues to confirm, Webby... keep on webbin'!!



Thanks, Lani.
---

July 29 2009 at 15:46:24
Name: Scott Linder
Topic: John Zink racing
Comments: I hadn't thought of John Zink in many years. My dad did lots of work for him when he was with Tulsa Canvas Products in the 1950s. I seem to recall going along with Dad to Zink's company location on Peoria, just south of Pennington's Drive In and seeing some of his race cars. I was only 7 or 8 years old at the time.
---

July 29 2009 at 14:14:26
Name: David Spillers
Topic: Working @ KJRH
Email: dcspillers at yahoo dot com
Comments: I was the director of the KJRH morning show, 2 News Today, for several years in the late 90's to early 00's. During my tenure at KJRH I had the pleasure to work with Karen Keith, Jerry Webber, Big Al Jerkins, John Hudson, Gary Shore, Jeff Lazalier, John McIntyre, Gillian Kirk, Deirdre Davis, Keith Isbell, and Russ McCaskey & Karen Larson, who are both still there as of this writing.

Overall, it was a great experience with the good fortunately outweighing the bad. Boy, do I have stories. Too juicy for public consumption, though.

Love the website. Thanks.



You're welcome, David.
---

July 29 2009 at 10:01:55
Name: Webmaster
Topic: Looking for the mouse
Comments: An interesting essay about the future: Gin, Television, and Social Surplus
---

July 29 2009 at 07:02:40
Name: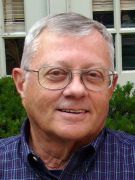 Mike Miller
Topic: Abstruse
Comments: Thanks, JW. I think the company is now somewhere on Apache.

The word: abstruse
Part of Speech: adjective
Definition: difficult to understand
Synonyms: Greek to me, abstract, clear as dishwater, complex, complicated, deep, enigmatic, esoteric, heavy*, hidden, incomprehensible, intricate, involved, muddy, obscure, perplexing, profound, puzzling, recondite, subtle, unfathomable, vague, occasional posts from Northeast of Eden.

Antonyms: clear, concrete, easy, lucid, obvious, plain, simple.
---

July 29 2009 at 01:33:24
Name: JW
Topic: John Zink Co.
Comments: John Zink started the John Zink Company had its worldwide headquarters on Brookside (of course it was in the middle of nowhere when the company started in the 1930s) After Mr. Zink passed away, his son, Jack ran the company. Jack sold the company in the 1970s and it is presently owned by Koch Industries out of Wichita.

The John Zink Co. is still a very successful company (today the headquarters is out near Hwy 169 on the North side) and makes pollution control equipment for refineries, chemical companies and other industries.

As most of you know, Jack was a racing enthusiast and his race team won the Indianapolis 500 twice in the 1950s.
---

July 29 2009 at 00:11:23
Name: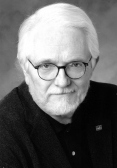 Gary Chew
Topic: Abstruse? What's That?
Email: Northeast of Eden
Comments: Note To MMM in JACK FL...

The "Z" Frank obviously should include in his creation is ZINGO at Bell Park. Frank could take a jaunt down Xanthus Place for that tough "X" letter.
---

July 28 2009 at 22:35:17
Name: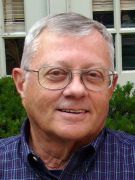 Mike Miller
Topic: A to Z
Comments: Regarding video historian Jack Frank's "A to Z" project, I have a thought. (Several actually.) My old friend Gary Chew's abstruse reference to John Zink also got me to thinking about the conclusion of Frank's program.

There was another Z on (but not "in") South Peoria besides Zink's company. Zink's business develops products that I've never quite understood, but somehow involve the removal of contaminants from the air. Obviously, the task must have been a challenge located on the "Restless Ribbon." But I digress.

That other Z would be the Zandbergen Nursery which blossomed for some time.

That led to another nursery idea. This one might be found under "P" for the "Playtime Nursery" which flourished right next door to my 15th and Newport growing up residence, aka the Lew Miller Dance Studio. That nursery was for older playboys only, but would unquestionably be outvoted by the more notorious "Pearl Hotel." These last two suggestions will undoubtedly be rejected by Mr. Frank, although they could increase the program's ratings.

Anticipating our webmeister, I'll add: Funny, what started out as a serious post went downhill so quickly.
---

July 28 2009 at 19:10:01
Name: Kenneth
Topic: Gary Chew and Sonny Grayisms
Comments: Hi Mr. Chew,

While it's on my mind,and since I know you appreciate it, here are two more Grayisms.

Sonny had a friend who attributed his long marriage to a lack of imagination.

Another friend, when speaking about his mother, said he was amazed that she never saw the irony in calling him a son-of-a-b....!

Oh well, another slow day in Tulsa.
---

July 28 2009 at 13:37:41
Name: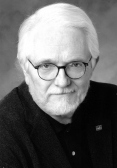 Gary Chew
Topic: Everything from A to Z
Email: Northeast of Eden
Comments:
Well, we know what Frank's Tulsa item will be for the letter "Z," don't we? No, it's not anything to do with John
Zink.

Del in Cal
---

July 28 2009 at 07:56:28
Name: Webmaster
Topic: Tulsa's nightclub scene in the 40s
Comments:
When Tulsa Gal was growing up, she and her sisters listened to Johnny Martin on KRMG. Her dad had played drums at Tulsa clubs such as the Casa Del and the Blue Moon. He also was the first station manager at KWGS and hosted a show on KOME.

Read more, see photos, and hear Johnny's theme in her blog item, Basically Blues.
---

July 28 2009 at 05:45:48
Name: John K. Young
Topic: "ON" vs "IN": An Answer...Maybe
Email: johnk662561atyahoodotcom
Comments: Here's a way to look at the conundrum. It's not pretty, but here goes:

If you're homeless and you're in the Brookside area, when you pull up a patch of grass or whatever to sleep, you're sleeping ON Brookside.

If you own a residence in the Brookside area and you sleep inside your abode, you're sleeping IN Brookside.

If you're a city street worker and you're doing a resurfacing job at 41st & Peoria, you're working ON Brookside.

If you own a business (say at 38th and Peoria) you work IN Brookside.

KJRH is located ON Brookside.

A store located in a strip mall (such as the one at 51st & Peoria) is said to be located IN Brookside,

My two cents (that I found years ago while walking ON Brookside) for what it's worth.
---

July 28 2009 at 05:27:21
Name: Jack Frank (via email to webmaster)
Topic: Tulsa A to Z
Email: Jack at Tulsafilms dot com
Comments: I'm going to be doing a new show, and know your many readers might be interested. The show is "Tulsa A to Z" airing this winter, and featuring unique, funky, historic things for each letter of the alphabet. For instance A=Admiral Twin, B=Brownies hamburgers, etc.

We are planning to shoot at the Admiral Twin soon and hoped you could see if anyone would like to meet us to share their memories.

Also would love to hear what ideas your readers might have for different letters. Right now we have most letters, but can change if someone has a really interesting idea. We are trying to find unique things (not Gilcrease museum, etc.)
---

July 27 2009 at 20:47:42
Name: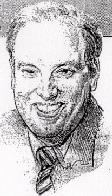 John Hillis
Topic: Brookside
Comments: The answer to the conundrum is simple. Ask Garry Kemp. When he gave the temperature, was it 92 degrees at the KVOO studios IN or ON Brookside?

The Drifters say, "They say the neon lights are bright ON Broadway," but that would refer to the street and not to the area of town.

Useless knowledge: I heard on Sirius radio that Director Blake Edwards was born in Tulsa around this time in, I think, 1925. I don't think I knew that before. In honor, and in celebration of that other famous notable's birthday, a spin of the theme from "Peter Gunn," on the house.



From Henry Mancini's "Peter Gunn" album: "Dreamsville" as the musical background for Cy Tuma's February 18, 1979 KTUL-TV sign-off.
---

July 27 2009 at 12:34:47
Name: Erick
Topic: Happy B-day/On vs. In
Comments: Happy Belated Birthday to the webmaster. I recently celebrated a number that reminded me of being a child and being amazed that someone could live that long.

Regarding the "on/in" controversy, here's my take, which has pretty much been mentioned already. You can't be "on" a place. One cannot be "on" Tulsa, unless you are a very large person.

So, you are "in" Brookside, which happens to be "on" Peoria. After all, you can't put all of those clubs and restaurants "in" the street. People have to drive there.

However, I will admit occasional guilt in referring to something as being "on" Brookside, as though Brookside itself were a street. Perhaps it is carry-over from referring to things as being "on" Cherry Street, which also isn't a real street name, but makes more sense.

Typing all of that exhausted me. The fair is fast approaching. I need a dose of fried cheese on a stick to recharge.
---

July 26 2009 at 18:49:48
Name: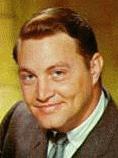 Jim Ruddle
Topic: On Birthday
Comments: Sorry, Webmaster, to have missed your birthday. I don't even pay attention to my own, these days, except to note that I'm still here.
About the "in/on" discussion: Any outlander who goes to New York City and its environs will be taken aback by people who ask if you're waiting "on" line. Never "in" line. Finally, you get used to it, but if you're stubborn (one of my charming traits) you continue to say "in line" and it puzzles them.

By the way, when it comes to boats and ships, you're supposed to sail "in" them, not "on" them, which always seems odd to me standing ON deck.
---

July 26 2009 at 14:16:31
Name: Webmaster
Topic: Previous GroupBlog link
Comments:

Archived GroupBlog 296.
---
Back to Tulsa TV Memories main page