Tulsa TV Memories GroupBlog 315

TTM main | What's new on TTM? | GB Archive




September 12 2010 at 22:32:07
Name: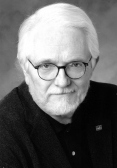 Gary Chew
Topic: Sound Ideas: Hearing Dialogue
Email: Northeast of Eden
Comments: I can't refrain from saying something about Woodward and Linder in regard to sound in modern film, today. Both gentlemen have some very important things to say about it, I believe.

Gawd, I'm always having the problem Lee cites about hearing dialogue in the cinema. I attribute some of my problem to my age, and the fact that I wore cans for about 50 years doing radio and recording com'ls and voice tracks. It does affect the voice frequency envelope-range that hits the ear drums, I believe. But movies, especially today, seem to really challenge a fellow to hear what the hell some actors are saying.

Here are two paragraphs from my "Dark Knight" review in which I rant about sound, music and sounds effects in that---for me---rather ho-hum film. Here are the 2 graphs...


"THEN THERE'S THE SOUND! Hello, can you hear me? I said, sound. Yes, sound, that invisible stuff which includes dialogue, music and background noise. Quite simply, the damned good music heard in 'Knight' is almost always too loud for the dialogue. I suggest they redo the film and either put English subtitles in with the inaudible spoken English, or fade the music and wild sound down a smidgen when there's someone speaking. It's an old trick we used to do when running a live record show on the radio or putting together a commercial to air on the station. It's amazing how much better communication improves with this swell idea.

"Then there's the voice of the non-Wayne character employed in some smooth digital fashion by Batman, himself. It doesn't sound like the same voice I hear when Bruce Wayne/Christian Bale is speaking on the soundtrack. I'm taking a guess that a ghost-voice actor was brought into the looping booth with his pipes being technically enhanced so Mr. Wayne's onscreen identity is less noticeable, also, as that of Batman. I think the ghost-voice is Clint Eastwood's!!! 'Make my day, Joker!' (review out)


A movie that wasn't hot artistically, or at the box office was George Clooney in Steven Soderbergh's "Solaris" from 2002. The whole damn film takes place on a space ship...with the usual space ship sounds that always seem to be humming in low background on the soundtrack. ("Open the pod bay door, Hal!). Clooney and the other actors never speak in full voice and mostly in whispers or almost whispers. I guess Soderbergh kept cans on his ears anytime he screened the film. Fartliness with regard to myself and Mr. Woodward may have a bit to do with it, but not everything, for sure.

I also have problems with voice that comes into mics that are not as close to the mouth of the speaker as the mouth of an announcer in a booth who's working the mic, tightly, when delivering his/her lines. The difference it obvious to me. TV VOs on spots are very easy to understand. Some film actors seemed to be miked so loosely that a slight natural echo actually gets in the 'way' of the solid voice sound waves needed to understand some of the vowels and consonants being used in the dialogue. The room ambiance of the set location for particular scenes might have something to do with that. How 'bout that, Scott? You're the expert.

---

September 12 2010 at 15:35:01
Name: Lazzaro
Topic: Motion Pictures
Comments: Annoyed? This is fascinating.

I'd be interested in hearing about your recollection running '2001'. Many who viewed that film were having a chemically-induced movie experience at the time. I wonder if the theatre staff were aware of that phenomena?

Also interested in knowing if you were in the booth for 'Romeo and Juliet' at the Boman Twin and how long that feature ran. I know I saw it several times just to glimpse Olivia Hussey rolling out of bed the morning after her wedding with Romeo. Heady stuff in 1968.

Was the Admiral Twin the only drive-in you worked or was there an outdoor circuit for Local 513?

---

September 12 2010 at 14:21:27
Name: Scott Linder
Topic: Movie Dialogue Levels
Comments: Mr. Woodward,

I have information and personal personal thoughts with regard to motion picture dialogue levels. I will attempt to address this on a technical level in the near future, and would be interested in hearing of this issue from other TTM folks who may have shared your experience.

Meanwhile, I feel that many TTM fans may be becoming weary of my various motion picture remarks, so I will stop annoying them...

By the way, the last name of the 15th and Peoria theatre may have been the Premier. So, it has at least been known as the Alhambra, Plaza and Premier until possibly the early 60s. I have no idea of what may have happened after that!!

Kind regards always,
Scott Linder



Not so for this fan. Keep it coming!
---

September 12 2010 at 12:39:14
Name: Johnny K. Young
Topic: Frougs Back to School
Email: Johnk662561atyahoodotcom
Comments: Just saw the Frougs ad below. Man does That ever take me back!

My folks used to drag me to Crystal City and buy all my back to school clothes there. I remember the smell of the "sizing" on the clothes and the way the Jean legs would peel apart as you tried them on. Then of course came the packs of tightie whities, three to a pack...and socks. Then it was Westward Ho! Back to Sapulpa and a stop at Harrison's shoe store for leather school shoes and some P.F. (Positive Foundation) Flyer gym shoes!

Speaking of Crystal City...I got my very first actual suit at Bynum's there at the Crystal City Shopping Center.

---

September 12 2010 at 12:28:09
Name: John K Young
Topic: Good news about the Twin if True!
Email: Johnk662561atyahoodotcom
Comments: I recently heard from an acquaintance who lives a block or so from the Admiral Twin that they ARE going to rebuild the screens and make them insurable this time!

I may be a day late and a dollar short on this news but that's what happens when you live in AZ and get your news by stagecoach. By the way...also just heard the Civil War is over and the Yankees won in extra innings. Please confirm. Have a 20.00 gold piece riding on this...Thanks!

---

September 11 2010 at 13:51:15
Name: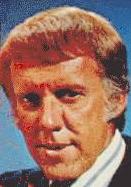 Lee Woodward
Topic: 15th & Peoria Flickhaus
Comments: Scott,

That theater sounds way too big and grand to me; however, my memory banks aren't that good either. I do know that it was pretty much an "art house", ala, the Circle Cinema. But thanks for the information.

Let's start another subject that seems to be new to me; that is, The current correlation between whispering actors and sound recorders who make it even more difficult to understand dialogue due to the levels of sound effects and background music. A great example was the Circle Cinema film, "Winter's Bone." My wife and I agree that we missed 50% of what was said. I understand that this theater is not state of the art, but that doesn't matter. I have gone to afternoon movies at AMC and Hollywood 12, where I was literally the only ticket holder there - same thing.

I know that some would say, "I'm an Old Fart and just can't hear," but that's not the case. Let me just put it this way, I never have a problem understanding a Richard Burton or any actor with a classically trained delivery. An antipodal contrast would be Clint Eastwood. I rest my case.

---

September 10 2010 at 11:38:35
Name: Scott Linder
Topic: The 15th and Peoria Theatre
Comments: Mr. Woodward,

My memories of the theatre at 15th and Peoria are fading. Strangely, I remember it as the theatre just south of the original Moore Funeral Home there on Peoria... Is that the one?

If so, I believe that this house was originally built in the 20s as The Alhambra Theatre. It was quite elegant, and even sported a Kimball theatre organ. It was renovated several times, the last of which was for the Tulsa showing of the film Ben-Hur in about 1959. This included new projectors and 4-track magnetic sound. At that time, I believe it was renamed The Plaza Theatre. Of course, it most likely went through other names and incarnations in later years...

Please keep in mind that this comes from my ever-fading memory, and that I often cannot recall what I had for lunch yesterday...

Others mentioned the Boman Twin in previous posts. It was a really nice house... very clean with all-new equipment. They had Super Simplex machines with the first Tulsa installation of either Christie or Orcon xenon projection lamps, which eliminated carbon-arcs. I recall working a good many opening shifts there before going to my closing shift at the Brook, or sometimes the Admiral Twin during the summer. I recall running "True Grit" at the Boman for quite a good while...

Anyway, I hope the 15th and Peoria info is of help...

---

September 10 2010 at 11:25:19
Name: Lazzaro
Topic: Motion Picture Operator
Comments: Really enjoying your projection recollections. What is a 'hard ticket' schedule? Guaranteed audience numbers? Pretty impressive about the single print running 26 months. This video has a glimpse inside one of the the Admiral Twin projection booths (at about 2:41) and shows some equipment you must be well acquainted with:


I'm guessing circumstances make this booth not quite as clean as the one at the Brook.

---

September 09 2010 at 22:43:36
Name: Scott Linder
Topic: The Brook and The Sound of Music
Comments: Mr. Lazzaro, I'm sorry that you had a bad experience at the Brook. You are correct with regard to the long run of "The Sound of Music". It ran on a "hard ticket" schedule in ToddAO 70mm at 2pm and 8pm for 26 months. I believe that it was the longest time that I ever ran a single feature in any theatre.

By the way, we ran the same print for the entire run! We ran a very clean booth at the Brook and paid a great deal of attention to how we handled prints.

After the first year of screening, the Fox rep appeared, to suggest to the management that it was time for a new print, to which we replied: "Why?". He said that our print had to be showing signs of wear, so it must be replaced at the theatre's expense.

He had shipped a new print with him, so we suggested that we thread-up reel-one of both prints on each of our machines and compare the quality. We did this, and changed-over from both machines as an A-B comparison as he watched in the theatre. After our test, he came to the booth and said that he had never seen a year-old print in such good condition. We said, "Hey, welcome to Tulsa and Local 513!!" He went away, and we ran the same print for 26 months.

By the way, the beautiful ToddAO 70mm projectors at the Brook were the the original Norelco machines with Strong Super135 lamps that were installed at the Rialto for the premier of "Oklahoma".

I liked working at the Brook. Brookside was great, Lewis Meyer's Bookshop was next-door, and Tex Meyer's Deli was right across the street.... Oh, and I liked the balcony at the Delman, too. By the way, they had a pair of Super Simplexes with RCA 9030 sound heads, and Peerless Magnarc lamps.

---

September 08 2010 at 21:46:24
Name: Lazzaro
Topic: Brook
Comments: Mr. Linder,

If you were projectionist at the Brook during the run of Sound of Music I have a bone to pick with you.

As a squirt I moved to within easy Schwinn Stingray striking distance of the Brook Theater. 'How cool is this' I thought. Movie independence!

The first film I pedaled over to see was Sound of Music.

Many, many, many months later when we moved from the neighborhood Sound of Music was still playing. It took Joyce Martel to warm me up to the place again.

And I preferred the Delman when the balcony was open.

---

September 08 2010 at 19:13:03
Name: Michael D. Trout
Topic: Movie night in Tulsa, September 1966
Email: thinking about it
Comments: Scott, please keep feeding us your wonderful information about the poor Admiral Twin and other places. Nobody wants you to shut up.

I saw many films at the Admiral Twin in the 1960s, including The Pink Panther and The Longest Day. On advice of counsel, I will neither confirm nor deny that I ever crawled through a hole in the Admiral Twin's fence to see a film for free.

The Admiral Twin will always remain the king of all drive-in theatres. Here in upstate New York, I am two miles from the Jericho Drive-In, still a popular site. Its single screen is the standard rural block of 4 by 8s mounted on a few wooden poles, with a rather plain snack bar--although recently augmented by an extension outside the perimeter, allowing folks to purchase ice cream without entering the theatre (has custard ice cream ever made it to Oklahoma?). There are at least four other working drive-ins within a 45 minute drive. But they cannot match the Admiral Twin.

Are there any photos of the Admiral Twin under construction?

I recently found yet another newspaper clipping from the Tulsa World in a 1960s scrapbook. As usual, what's on the back is a lot more interesting than what's on the front, which is an 8 x 12 black-and-white photo of Raquel Welch and Arthur Kennedy zapping a blood clot in the 1966 film Fantastic Voyage.

On the back is part of a mundane interview with Tab Hunter. But there are also seven display ads for Tulsa movie venues. Some are chopped off and incomplete, but they are a cornucopia of interesting films and visuals. Here's what I was able to piece together.

I think this clipping is from 1966, probably very late August or early September. Fantastic Voyage, which must have had a big publicity drive accounting for the World's large photo, was released 24 August 1966. I was in upstate New York as usual for that summer, returning to Tulsa just in time for school. There was an airline machinist's strike in August 1966 and we had to drive home, and I probably clipped this from the paper shortly thereafter. Unfortunately, my clumsy clipping must have omitted the Admiral Twin's ad.

Boman Twin West at 31st & Sheridan ('Finest in the Southwest,' Adults $1.25, children 50¢):

Woman of Straw (Sean Connery and Gina Lollobrigida; a British murder drama released in September 1964; 'It's Connery as you like him 'dangerous' 'exciting' 'romantic'; the word 'COLOR' appears to be pasted in the ad).

2nd feature: Stanley Kubrick's Dr. Strangelove Or: How I Learned to Stop Worrying And Love The Bomb (Peter Sellers and George C. Scott; released January 1964; 'the wild hot-line suspense comedy!'; includes photos of Sellers as President Muffley and Tracy Reed as Miss Scott, both speaking on telephones, which was a significant subtheme of the film.)


Interesting how two 1964 films were showing in 1966, but I think that was not uncommon in those days. Woman of Straw may have been rereleased to capitalize on Connery's James Bond popularity, and Dr. Strangelove, although not a big hit when first released, had a significant 'cult' status that was growing even then. I'd first seen Dr. Strangelove, my favorite film, on late night Tulsa TV in late 1964, I think; I didn't see it on the big screen until the 1970s. There is also a small piece of an ad for a sneak preview; all I can make out is that it stars somebody whose name ends in man or nan,''in his latest and most hilarious'.

Boman Twin East

William Wyler's How to Steal a Million (Audrey Hepburn and Peter O'Toole, with Eli Wallach, Hugh Griffith, and Charles Boyer; a romantic crime comedy released July 1966). At the top is a small banner ad 'Last 3 Days!' followed by a movie title that ends in ge, which 'must start next Wednesday.' I suspect this is Fantastic Voyage, which I saw there.

"Million" actually played the Boman West in 1966. Courtesy of the Beryl Ford Collection.


Rialto and Bellaire ('51st W of Bridge'; Adults 1.00)

Movie Star, American Style (the title appears as a swimsuit worn by a shapely brunette; I hope it's not T.C. Jones) or, LSD, I Hate You! (Directed by Albert Zugsmith and starring female impersonator T.C. Jones and midget Frank Delfino. Apparently a sex-drugs 'comedy' with a tinted acid-trip sequence 'in hilarious LSD color.')

2nd feature: Fanny Hill (Russ Meyer and Albert Zugsmith's 1964 sex comedy starring Letícia Román and Miriam Hopkins; 'The motion picture they said could not be filmed')

Capri ('On Road to Sand Springs'; Adults $1.00, Child Free) I think the phrase at the top of the ad, 'First time together!', refers to these two films, not to Fonda and Sinatra.

The Wild Angels (Cheap, violent 1966 Roger Corman biker gang film with Peter Fonda and Nancy Sinatra; 'The most terrifying film of our time!'; 'This picture is recommended for adults')

2nd feature: Fireball 500 (Lame, dull, 1966 film about fast stock cars with Frankie Avalon, Annette Funicello, Fabian, and Chill Wills; 'They live from spinout to crack up 'In Panavision and color')

Orpheum ('The Big One: Downtown'; Adults $1.00, Children 50¢)

The Fat Spy (Awfully unfunny 1966 'comedy' with Phyllis Diller, Brian Donlevy, and Jayne Mansfield; 'Hilarious' 'The year's biggest fun hit') This film supposedly ran out of money, with the final scenes created by panning the camera over pages of the script.

All the theaters above (Boman, Rialto, Bellaire, Capri, Orpheum) share the same familiar squashed-Maltese-cross logo; they must have been owned by the same syndicate at the time.

'51' Drive-In ('3 Miles East of Memorial on East 71st'; Admission 75¢ -- Children Free)

3 On a Couch (Romantic 'comedy' with Jerry Lewis producing, directing, and playing five roles; Maltin says the straight role is funny and the four 'funny' roles are unfunny; also starring Janet Leigh and Mary Ann Mobley)

Paris Art Theatre (Adults only; Downtown: 18 South Main; Adm. $1.50) '2 color films back by popular demand'

London in the Raw (1964 sexploitation documentary; 'Red-hot, Red-eyed and raw!')

2nd feature: World of Flesh (Actual title Hollywood's World of Flesh; 1963 sexploitation documentary starring Baby Bubbles; 'Filmed in Partial COLOR')

Last day: Bachelor Peeping Tom (Actual title Bachelor Tom Peeping; 1962 sexploitation comedy)



Re the movie, "Wild Angels", I seem to remember it playing at the Twin, but it was billed as "Wild Angles". Might excite a mathematician. Similarly, the 1969 Andy Griffith movie was billed at the Twin as "'Angle' in my Pocket". Sounded painful.

I read Isaac Asimov's novelization of "Fantastic Voyage" before seeing the movie. Asimov added considerable scientific detail and Cold War mood to Jerome Bixby's and David Duncan's original framework. I loved it and couldn't wait to see the movie. When I finally caught it on TV, I was miserably disappointed.
---

September 08 2010 at 18:41:58
Name: William Mattson
Topic: Froug's Department Store
Email: william_mat at yahoo dot com
Comments: I worked at the Southland store for Froug's in 79-80. It was the corporate office located on the southwest corner.

I would take the mail to the main post office and packages for shipment. Once a week I would load the company van and tranfer items to and from all the stores: Southland, Eastgate, Northwood, 71st and Memorial, two across the river, Ft. Smith, AR.

I would once in awhile take Mrs. Froug around town on errands and other things for some of the VPs and Chairman. They were a great family to work for.

Courtesy of Beryl Ford Collection/Rotary Club of Tulsa, Tulsa City-County Library and the Tulsa Historical Society
---

September 08 2010 at 17:34:01
Name: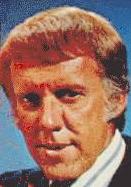 Lee Woodward
Topic: Theaters
Email: preprandialDotCom
Comments: Scott,

Great information on the Twin. As to the theaters you mentioned? I did them all including the downtown ones.

However, there is one whose name escapes me. It was a small Art House at 15th and Peoria, on the N.E. corner. My mentor and friend, the sculptor Saint Clair Homma, had a small studio right next door. At that time he was working on the bust of Thomas Edison, which I assume still resides in the hallway of Edison High School?

---

September 08 2010 at 13:29:44
Name: Scott Linder
Topic: The Admiral, and other Drive-In stuff...
Comments: It is very interesting to see the photos and video of the Admiral Twin screen tower, and to recall my memories of working there as a motion picture operator a few decades ago.

The screen surfaces were indeed made of plywood, and had received many coats of flat-white paint over many years. It might be of interest to some that during the glory-days of drive-ins in the 50s, the SMPTE engineers did extensive work on improving screen luminance and maintenance for drive-in theatre operators.

The best method was to use bright corrugated aluminum sheeting as the screen facing. The corrugations ran vertically, using galvanized fasteners. This prevented rust and "screen-streaking" during rain and winter weather. Then, this bright metal surface was given a single light spray-coat of white gloss enamel paint. During the day this surface looked "mottled" and un-even, but it provided a beautiful picture at night. In addition, it lasted for years and could be easily cleaned with water before each season, preventing numerous paint-jobs. AND it was fire-resistant.

As to the technical benefits, the brilliant aluminum greatly improved screen luminance and the white coat corrected color balance. The vertical corrugations spread the projected image slightly and made the picture brighter to off-axis viewers.

In addition to screen treatments, the projectors were equipped with "drive-in" 5-blade shutters that passed more light, even though they increased flicker. This was considered an acceptable trade-off and the added flicker was only apparent during fast-action shots. The fastest F-stop lenses were used to provide best focus. Of course, the largest lamps possible were used and they were always water-cooled, along with film gates to control film buckling.

The Admiral Twin screen was most likely just a victim of age, although it will be interesting to know what the fire inspector finds as the cause.

I have other Admiral-Twin stories from when I was working shifts there in the 60s. Then again, I have stories from when I was running "The Sound of Music" at the Brook, and "2001" at the Fox and "Man of 1000 Faces" at the Delman but most TTM readers have never heard of those places, so I think it's time for me to shut up.



No, it's not! This is great stuff!
---

September 07 2010 at 17:07:37
Name: Lazzaro
Topic: Dwelling on the Admiral Twin
Comments: Mike

You mentioned something about the structural integrity after 60 years in this post:

'In my mind, the Twin's screen had been doomed for years. The only surprise to me was that it lasted so long in such a condition. The painted-over tiles were poor light reflectors, there were holes in the structure, and it seemed to be inviting a tornado to knock it down or rip it apart from the inside. It was hard to imagine any way the 60-year-old, 9-story structure could stay intact much longer. The Hampton Hotels' award of $35,000 didn't manifest itself on the screen (mentioned in GB 179 five years ago).'
The screen certainly looked rough but the interior was rather stunning as evidenced by this short video that includes a look inside (September 6th entry):

http://www.facebook.com/pages/Los-Angeles-CA/Going-Attractions-drive-in-movie-theater-documentary/68811483595?ref=ts (Or http://tinyurl.com/3xgvaf3)

I wonder if an architectural plan of that fantastic timber structure exists somewhere? I'd pay to have a look at that.



You've got a point. If it stood up to all the weather that has come at it in 60 years, it couldn't have been that flimsy.
---

September 07 2010 at 16:48:18
Name: Shirley Speechley
Topic: Dick Clary
Email: pat_shirley@cox.net
Comments: Got a message from Rick Clary this morning that his father, Dick Clary, passed away this morning. Dick had an advertising agency for years. I worked with Rick at KVOO Radio for years. He was sales manager.

---

September 06 2010 at 18:51:00
Name: Lazzaro
Topic: Admiral Twin
Comments: Jan LeMoine posted:

31 September 04 2010 at 10:24:32
Name: Jan LeMoine
Topic: Save the Admiral Twin drive
Email: ok_lemoine at yahoo dot com
Comments: Great pic and spot-on observations, Mike.
Less than 24 hours since it went up, the Facebook "Save the admiral Twin" page has close to 13,500 supporters.
23,808 now and growing.

Interesting details Mr. Linder. I'd never heard of the dusk-to-dawn Halloweens let alone the projector specs.

---

September 06 2010 at 16:08:23
Name: Scott Linder
Topic: The Admiral Twin
Comments: I was so sorry to hear of the fire at the Admiral Twin. Before platters and single-projectors, I often worked the east side as a projectionist in the 60s. The booth had two Motiograph AAs with water-cooled Ashcraft Corelite water-cooled lamps, and the standard Altec sound.

My favorite shift each year was the "dusk-to-dawn" Halloween marathon that ran from sundown to about 6:00am. It featured many of the Universal monster classics as well as many others. We had no room on the booth reels for all of these features, so we ran them right from the cans off of the exchange reels, without checking the prints. It was scary, but fun!

Even now, I remember everything about working at the Admiral, and I have many stories. The photos of the screen-tower burning made me very sad. I can only hope that this Tulsa landmark can be rebuilt.

---

September 04 2010 at 21:49:01
Name: Dana LeMoine
Topic: Admiral Twin's land
Email: d4wdw@valornet.com
Comments: I swear that I once either read or was told that the Admiral Twin's land could never be used for anything but a drive-in.

---

September 04 2010 at 19:53:20
Name: Webmaster
Topic: The Twin a phoenix?
Comments:

Tulsa World today: "Admiral Twin has memories to build on"
---

September 04 2010 at 10:24:32
Name: Jan LeMoine
Topic: Save the Admiral Twin drive
Email: ok_lemoine at yahoo dot com
Comments: Great pic and spot-on observations, Mike.
Less than 24 hours since it went up, the Facebook "Save the admiral Twin" page has close to 13,500 supporters. Mike & TTM's Admiral Twin page gets an excellent mention & link in the comments from Mr. Horton, so we may see a surge of new TTM fans directly!

A benefit concert is planned at the Rose Bowl Event Center (7419 E. 11th, of course) at 1 p.m. Sunday, Oct. 10th. And Bigfoot Prints of Owasso is offering "Save the Admiral Twin" Shirts for $10.00 - you can even customize for and additional $10 - and 100% of profit goes to the Admiral Twin. Call 918-805-0543 for order info.
---

September 03 2010 at 19:22:53
Name: Wesley Horton
Topic: Admiral Twin
Email: okc_rn@yahoo.com
Comments: Hello Mike and All,

My wife and I became aware of the tragedy as it was unfolding this afternoon around 2:30 or so. Got there in time to take a few pics. From the looks of your picture, we were on the highway above you taking pictures...

Since the original screen is now gone, I will dig out the remaining pictures I have of the screen under construction in 1951, and tell the story of the drive-in, who took those pictures and how the story was uncovered. If you will, post them, I will be happy to supply them.

It looks like there is going to be an effort to rebuild the theatre. Efforts are here:

http://www.facebook.com/pages/Save-the-Admiral-Twin-Drive-in/152452301439952?ref=ts

Looks like I will be donating time and money to the effort. I hope others will as well.

Kindest Regards,
Wesley Horton
American Institute of Drive-in Archaeology

---

September 03 2010 at 18:29:47
Name: Gary Chew
Topic: Says Boo-Hoo
Comments: I've been online with my daughter in Tulsa. She just told me about the tragic Twin conflagration. I sped pronto to this site to find that our Web Maestro has got it covered. Good job, Mike and Gaye! Maybe you guys should do news wagon reports like we used to do at KELi. Let's raise a toast to the venerable Admiral Twin...where "Psycho" first scared the hell out of me. I actually think I screamed a little bit when Norman's "mother" was wheeled around in her basement rocking chair. Damn that Hitch.

---

September 03 2010 at 17:49:09
Name: David Bagsby
Topic: Admiral Twin
Comments: What a drag...the last films I saw there were 'The Devil's Rain' and 'Embryo'...sopapilla flag to half mast.

---

September 03 2010 at 17:12:25
Name: Webmaster
Topic: The last picture show at the Twin
Comments:

Gaye and I were near 17th and Sheridan this afternoon when we got the news. We drove over and parked just off Admiral Place and walked to the entrance (the access road was blocked by a police car). You can see what we saw below.

We were there last Saturday for what I guess was to be the "last picture show" for the Twin. Our first choice had been "The Expendables", but there was a problem with the projector on the east side. So, with qualms, we went with "The Last Exorcism" on the west side.

We bought hot dogs and nachos and a big pickle from the concession stand. I brought some Miller High Life in a cooler to wash it all down. We also brought a Milky Way candy bar and some already-popped microwave popcorn. (I had diligently used the Admiral Twin Drive-In Checklist on this site.)

The weather was nice enough to sit outside the van on folding chairs.

As had been the case for quite awhile, the screen was so dark that we missed some of the details. That was just as well with "The Last Exorcism", as it creeped Gaye out. Soon, our neighbors with kids left the theater, probably for the same reason.

Gaye didn't last much longer. We skulked out of the theatre after finishing the snacks. I think that is the quickest I have ever left a drive-in since my family drove out of the Twin in disgust with "Bye Bye Birdie" in 1963. (Our family wasn't big on musicals).

In my mind, the Twin's screen had been doomed for years. The only surprise to me was that it lasted so long in such a condition. The painted-over tiles were poor light reflectors, there were holes in the structure, and it seemed to be inviting a tornado to knock it down or rip it apart from the inside. It was hard to imagine any way the 60-year-old, 9-story structure could stay intact much longer. The Hampton Hotels' award of $35,000 didn't manifest itself on the screen (mentioned in GB 179 five years ago).

Now I read that it is unlikely that the Twin will return due to the cost of a replacement. I'm not sure what else could be done with that land; maybe become a part of my old elementary school, Mitchell, or a park, if the city had funds to do it (also unlikely).

I grew up just a couple of blocks from the Twin. It was only two years old when I arrived in the world, but I've outlived it.

More later. Here is this site's Admiral Drive-In Theatre page.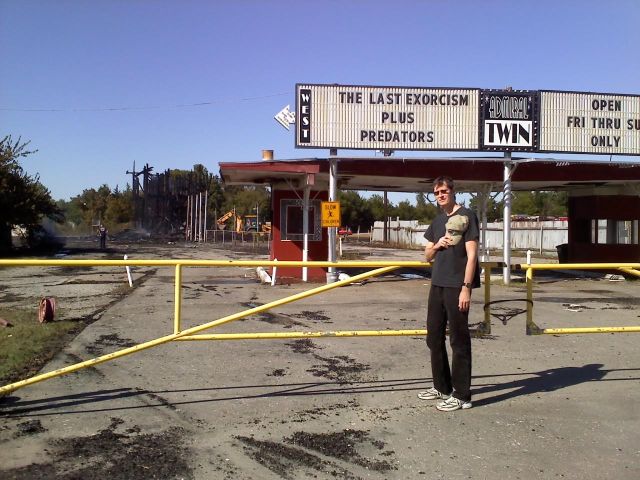 Photo courtesy of Gaye Brown. Sorry for the goofy look on my face, but what else was I going to do?
---

September 03 2010 at 16:59:33
Name: Mitch Gray
Topic: Admiral T
Email: North Of You
Comments: Reports say that the screen was NOT insured.
I hope the screen gets rebuilt somehow.
Perhaps a donor drive?
Maybe Matt Dillon would contribute.
I would.

---

September 03 2010 at 14:26:29
Name: John Shepelwich
Topic: The twin
Email: jeshepelwich@aep.com
Comments: Tulsa World story: "Tulsa landmark Admiral Twin Drive-In burns"

Sad day. Good memories.

---

September 03 2010 at 14:18:59
Name: Lazzaro
Topic: Admiral Twin
Comments: Dang.

---

September 03 2010 at 13:52:05
Name: DolfanBob
Topic: Admiral Twin
Email: DolfanBob@lycos.com
Comments: The Outsiders Drive in has burnt to the ground. A very sad day in Tulsa. I hope they rebuild.

---

September 03 2010 at 13:39:18
Name: Rose Bowl Bunker Commander
Topic: Admiral Twin
Comments: According to newspaper report, the screens at the Admiral Twin have been destroyed by fire this afternoon.


---

September 03 2010 at 13:04:22
Name: P. Casey Morgan
Topic: KAKC documentary on KWGS
Email: p-casey-morgan@utulsa.edu
Comments: Slight change of plans: because the antenna replacement at KWGS is continuing through tomorrow night, there might be some dropouts and blips in the airing of the KAKC documentary tonight. Therefore, part 1 will play tonight at 8 AND next Friday night at the same time; Part 2 will be on Sept 17. You will still be able to hear the documentary online.

---

September 03 2010 at 08:46:49
Name: Lazzaro
Topic: Middle Path
Comments: Tim,

Funny you should ask. I discovered TTM by accident 5 or 6 years ago (not sure what the blog page count was at that time - 150-ish maybe?) but I did just that - I went back to the beginning at post one and read forward through the whole thing over a few weeks. Have tried to keep up since. This place is remarkable. So many things I had forgotten spring to life again on this site. Steve Housel and Middle Path are a couple of examples.

I remembered your post from way back but Steve's last name had slipped my mind. It slipped back in recently and hence the update and another take on the character of the good Doctor.

Haven't seen or spoken to him in over thirty years but maybe he'll catch wind of this and post that chowder recipe!

Hive is right.

---

September 02 2010 at 21:11:35
Name: Tim Sawyer
Topic: Middle Path
Email: sawyer_tim at cox dot net
Comments: Lazzaro, I appreciate your devotion to the TTM GroupBlogs!! Were you working your way from Blog #1 all the way to current, when you stumbled upon my eight-year-old query? Or just browsing Tulsa restaurant memories on Mike's amazing web site? At any rate - Thanks for the update!

My disagreeable description was based on a thirty-year-old memory (worked with Steve at the "7th Floor" in 1972) and may have been filtered through a childish and drug-encrusted mind. Plus, I may have been picking up on his disgust at having to work as a waiter in a ptomaine palace when he was really a radio personality!

The opinion dropped from my thoughts many years ago (however, the mind has actually achieved new heights of childishness!)

Pretty impressive what Steve has accomplished (would be proud to call him "one of my friends") - however, I have always been disappointed that the Middle Path restaurant closed down. I really enjoyed the food there and thought that the corn-potato chowder was delicious (see if you can get Steve to post that recipe?!)

Again, this is one of the coolest things about this site -- a scattered community drawn together through the sharing of happy and cherished memories - truly a "hive" mind!

---

September 02 2010 at 14:50:39
Name: Lazzaro
Topic: Middle Path
Comments: A question from Guestbook 99:


January 09 2002 at 12:36:03
Name: Tim Sawyer
Location: Tulsa
Comments: There was a previous comment about the ownership of the Middle Path, aka Golden Drumstick...I once worked with a guy at the "7th Floor", a restaurant at 51st & Lewis. He was a waiter there named Steve (somebody). He was a tall, thin character with long blond hair, a rather snobbish pseudo-hippie. As I was eating at the Middle Path a couple of years later, the person I was with told me that Steve was now part or full owner of the Middle Path. I'm throwing this out to possibly jog someone's memory.

The name is Steve Housel. I don't share your 'snobbish pseudo-hippie' opinion/description of him but I never worked at the '7th Floor'. I found him to be an extremely nice guy. He is now Dr. Housel at Rogers State University.

---

September 02 2010 at 10:16:26
Name: James Clarke
Topic: TEX the Movie
Email: greasersocproject@yahoo.com
Comments: A Facebook page has been started for the film TEX which filmed in Bixby, Broken Arrow and Tulsa in the spring of 1981. Some never-before-seen photos, articles and links pertaining to the film can be found here.

Facebook.com/Tex.McCormick

---

September 02 2010 at 09:53:27
Name: P.Casey.Morgan
Topic: KAKC doc on KWGS website
Email: p-casey-morgan@utulsa.edu
Comments: The KAKC documentary will become available for listening to on our website at the same time the documentary is airing, so Part 1 will be there Friday night, starting at 8 p.m. CDT.

---

September 01 2010 at 22:09:42
Name: Webmaster
Topic: Uncommon obituary
Comments:

The most unusual obituary I've read: a self-penned one by Tulsa attorney and bon vivant Charles Rabon Martin, aka Debonus Dementis, Uptown News writer.
---

September 01 2010 at 20:39:29
Name: Dave
Topic: KAKC documentary
Comments: A question about the KAKC documentary to be presented on KWGS: will a recording of it be posted on the website after it airs live for the benefit of those who can't tune in or log on at 8 p.m. Friday?

---

September 01 2010 at 14:24:37
Name: Webmaster
Topic: New product in the TTM Gift Shop
Comments:
Drop your iPod or iPhone into the pocket at the end to create a private movie theater on your head. Use in bed, on camp-outs, in flight, when feeling anti-social, and for watching rude stuff.

You will turn heads with your style, though you won't see it happen. Kids will have fun hitting you over the head with an inflatable mallet and running away. Death row inmates are asking for TV Hat instead of a blindfold and a cigarette.

Not recommended for use while driving, or near elevator shafts, manholes and mining areas.

Order one for every member of the family, and one for the horse you rode in on!

asseenontvhat.com



Webmaster: My guess is that director David Lynch wouldn't endorse the TV Hat. Then again, maybe
it would change his mind about watching movies on iPhones! (Language not safe for work.)
---

August 31 2010 at 20:52:31
Name: P. Casey Morgan
Topic: KAKC radio documentary
Email: p-casey-morgan@utulsa.edu
Comments: This is what I get for not proofreading: I meant to say "KWGS Operations Director, Steve Clem" has worked on the KAKC doc for the last year and he's done a great job. We at KWGS are also talking to the great folks at the Tulsa Historical Society about a KAKC exhibit, possibly in Spring of 2011.

If you have anything we could borrow for such an exhibit, please contact me directly with details. We have lots of old surveys - but maybe you have ones we don't have. We're also interested in other KAKC memorabilia.



Thanks, Casey. Listeners can also hear it online at KWGS.
---

August 31 2010 at 20:13:13
Name: P. Casey Morgan
Topic: KAKC radio documentary
Email: p.casey.morgan at gmail. com
Comments: Fans of the old KAKC 970 am will want to tune in to KWGS, 89.5 fm, this Friday night at 8 for the first part of our documentary about the Rockin' 97. KWGS Operations Director Steve Clem has been working on this two-part documentary for the better part of a year and we think you're going to enjoy it. Part 2 follows on Friday, Sept 10, also at 8.

Details here: Tulsa's Top 40 Legend, KAKC "The Big 97".

---

August 31 2010 at 18:41:47
Name: John Hillis
Topic: Skandar
Comments: Our ringside folding chair is at half-staff in memory of one of the great "heels." Another reminder that Life is a one-fall, time-limited match.



For some of us, it's a midget lumberjack grudge match.
---

August 30 2010 at 16:11:01
Name: K. Bolen
Topic: Car AC
Email: bojoker@att.net
Comments: Just to piggy back what Mr. Woodward had mentioned about the first car AC's that used to hang on the passenger side window, they're the rage here with many of the East Coast Low Riders using them (and they work!) on their custom rides - I think I remember the first time I saw one was in an older Chevy bolted under the dash - Nice memories.

---

August 30 2010 at 12:13:21
Name: Mike Bruchas
Topic: Evaporative coolers
Comments: Guy Atchley's late Dad used to repair them, as I recall. I originally thought the coolers to be old window air conditioners.

The first time that I had been in a house with coolers was when I visited Guy at home in Sapulpa and met his wonderful sister. They lived near the Frankoma plant.

---

August 30 2010 at 11:55:10
Name: David Bagsby
Topic: Skandar
Comments: Hats off to the tenacious one.

---

August 30 2010 at 11:13:36
Name: Si Hawk
Topic: Skandor Akbar
Email: sihawk@hawkshometown.com
Comments: I am very sorry to hear of the passing of the 'General'.

I spent a lot of time visiting with Skandor Akbar and his 'army' during the '80s when the Championship Wrestling folks did a good deal of their pre and post production at KJRH-TV in Tulsa. A lot of the wrestlers (Andre the Giant and Mr Pogo for example) did not really like to talk very much. But General Skandor Akbar was friendly (when out of character) and enjoyed conversation. Wrestling will never be the same!

---

August 30 2010 at 08:08:05
Name: Sam Childers
Topic: Skandor Akbar
Email: sam.childers@sbcglobal.net
Comments: I'm a Tulsa native who has lived in Dallas for the past 20 years and thought I would let TTM readers know that I read an obiturary in The Dallas Morning News for Jimmy Saied Wehba, better known to wrestling fans of the 1970's as Skandor Akbar. He was 75 and lived in Garland, TX.

Here is a link to the story in The Dallas Morning News.



Thanks for letting us know, Sam. I'm sorry to hear it. I liked Skandar Akbar because sometimes he seemed to have trouble keeping a straight face during his threatening addresses to the camera. Here he is at the top of The Rasslin' Page.

"Skandar" is short for "Iskander", the Arabic variant of "Alexander". "Akbar" means "great".
---

August 29 2010 at 14:16:12
Name: Lazzaro
Topic: Swamp Cooler
Comments: Ah, water-coolers. My first stitches came as a result of dangling like a monkey under a water cooler at age 4 or so and causing the big cooler to disengage from the window frame and come crashing down on me. Nice cut just under the eyebrow. It took a few years to understand that chicks dig scars. Thanks for the evaporative memories.

---

August 27 2010 at 21:19:45
Name: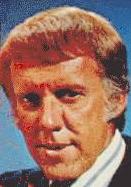 Lee Woodward
Topic: Swamp Cooler Companion
Comments: Michael,

That's a great story about your mom's sit-down strike.

Your family retained your cooler a long time if you still had it when we were on the air. We retired ours I would say, in about 1946.

As my father was a doctor, he utilized a great portion of the upstairs in our two-story home for his practice. There were two recovery rooms. You might imagine that recovering patients would suffer during the summer months. I'm sure they did, but perhaps not as much as they would in their own home. The reason: we had ceiling fans in almost every room. These silent wonders made life a whole lot more tolerable, even without A/C. or evaporative coolers. I remember at night we sometimes would sprinkle water on our sheets and pillow cases as a further aide in comfort during really hot spells.

Lionel and I hope that we were able to take your mind off the heat for at least a little while and perhaps bring a bit of laughter to your family.

---

August 27 2010 at 19:02:50
Name: Michael D. Trout
Topic: Replacing the swamp cooler
Email: michaeldtrout at earthlink dot net
Comments: Today, the progress of technology has many of us almost continuously thinking of getting rid of something and replacing it with something new. Years ago this was not so common, and the decision to replace something usually involved a careful consideration of the cost.

My mother was of Scots descent and my father was from the Kansas wheat fields, so such decisions were infrequent. Money was tight, and if something was still working?

One horribly hot summer Sunday in Tulsa, our family had as usual attended morning worship at Sheridan Avenue Christian Church. As the services concluded, we all got up to leave.

Except my mother. She sat in the pew as if glued there.

While we kids looked on in puzzlement, my father gently reminded my mother that it was time to go. She replied, very calmly, that she was not leaving. My father asked why.

"I'm not going home until there's an air conditioner in our house!"

The church, of course, had installed air conditioning a few years previously. I don't remember the details of the conversation that followed, but it was clear that my mother had stated her case and that was that.

I also don't remember how my father obtained a new window air conditioner and installed it, without my mother being home. The details of going to Sears and dealing with baby-sitting four kids seem like a scheduling nightmare. But it was done, and my mother arrived home to a cool, dry house, and our barely-useful swamp cooler was gone. The change in our house was astonishing and we all agreed that, whatever the ethics of the tactic my mother had used, the end result was most impressive.

One night later, everyone in our family almost certainly sat down to watch Lee and Lionel in our nice, cool house. We were all huge fans, and we will never forget the smiles they put on our faces night after night. Had we only known, we could have called Lee for pointers on why our swamp cooler was mostly just adding humidity and noise. However, we were one of the last families on the block to get rid of our swamp cooler, and the neighbors were starting to talk.

---

August 25 2010 at 03:07:09
Name: Webmaster
Topic: Previous GroupBlog link
Comments:
Archived GroupBlog 314, where talk had turned to artesian wells and water coolers.
---
Back to Tulsa TV Memories main page