Date: October 26 2001 at 01:21:00
Name: Webmaster
Location: TTM control room
Comments:

Well, well...we just caught up with the time machine setting seen in the Prologue. Apropos of that, here is a TV schedule for the year 1965.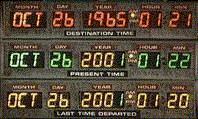 A bit less apropos, but still interesting, the World today printed a Tulsa time capsule for Nov. 25, 1971 (anniversary of a big OU/Nebraska game). Here are some of the items:
At Shopper's Fair (21st & Sheridan), "anchor" of the shopping center that is still home to Casa Bonita, new LPs from Led Zeppelin, Roberta Flack, James Taylor, Aretha Franklin and the Bee Gees were marked down as low as $2.69! (p.s., remember Gulf Mart at that same intersection?)
At Horn Bros. Furniture Fair on Admiral & 129th, a queen-size bed with a nine drawer dresser and mirror sold for $159 (is that the fabled "Zamora Home Pack"?) A TV listing for their "Longhorn Wingding" can be seen in the schedule linked above.
Borden's Cafeteria offered a Thanksgiving lunch for $1.09, or a catfish dinner for .69. Other restaurants of the period can be seen in the Photo Briefcase.
The Circle Theater (1st & Lewis) was playing "Summer of '42", starring Jennifer O'Neill...pant, puff! Can you believe that 1942 was less distant from 1971 than 1971 is from 2001?
Speaking of our current year, "2001: A Space Odyssey" was three years old in 1971, but the dulcet strains of "The Blue Danube" were being strained through the tinny speakers at the 11th Street Drive-In.
The Capri Drive-In apparently hadn't gotten down and dirty yet; a John Wayne double-bill of "Big Jake" and "The Undefeated" was playing.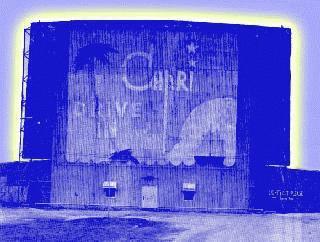 The Will Rogers featured Clint Eastwood as a jazz DJ and Jessica Walter as a psycho-fan in "Play Misty For Me".