Tulsa TV Memories GroupBlog 331

TTM main | What's new on TTM? | GB Archive


November 03 2011 at 16:54:52
Name: Si Hawk
Topic: Steve Epps
Email: sihawk@HawksHomeTown.Com
Comments: I wanted to advise those who might have known Steve Epps from KJRH over the past 35 or so years about his passing. This past Saturday.

During the 10 years or so back in the '80s when I was the staff announcer, Steve was the go-to guy who could fix ANYTHING. He was actually hired by KTEW in the '70s when he started fixing studio cameras that had been trashed as 'unrepairable'.

Steve was a friendly and thoughtful man whose IQ was somewhere near 10x that average person's level. He will be greatly missed!

---

November 01 2011 at 01:08:15
Name: Webmaster
Topic: Tulsa Run, 15K (9.3 mi.) @ 10:30:17 am, 10/29/2011
Comments:

My chip time was 1:27:27.
---

November 01 2011 at 00:19:22
Name: StillUpsetIDidn'tGetonUncleZeb
Topic: "Who Has Touched the Sky"
Comments: Thanks, Michael, for the research. It may have been about OK tourism as opposed to a promo for KTUL.

---

October 31 2011 at 11:37:40
Name: Webmaster (via Louise Bland)
Topic: Bob Barry Sr. passes at the age of 80
Comments:

KFOR-TV
October 30, 2011

NORMAN, Okla.—The NewsChannel 4 family is mourning the loss of one of our own today. Former KFOR sports director and longtime sports announcer Bob Barry Sr. passed away at the age of 80.

Barry was found inside his home in Norman after neighbors grew concerned that he had not picked up his morning newspaper.

Barry was the voice of the Sooners from 1961 until 1972 and again from 1991 until he retired from the radio last spring.

He also was a play-by-play announcer for the University of Tulsa basketball team and also announced football games for Oklahoma State University in between stints at OU.
---

October 31 2011 at 09:55:35
Name: Michael Bates
Topic: "Who Has Touched the Sky" video
Comments: Found a video -- the same song used on that KTUL promo, performed by a multi-generational choir (or just a family gathering?) in the Philippines:



---

October 31 2011 at 09:42:37
Name: Michael Bates
Topic: "Who Has Touched the Sky"
Comments: To StillUpsetIDidn'tGetOnUncleZeb: I remember that promo, too, and it's forever linked in my mind to two other promos from the same period that were either for KTUL or Oklahoma tourism -- one used an instrumental version of "Everyone's Gone to the Moon," the other used the Sons of the Pioneers' "The Everlasting Hills of Oklahoma."

---

October 30 2011 at 11:39:42
Name: Andy Holthouse
Topic: Old Tulsa Tribune column
Email: andyocoregon@comcast.net
Comments: Thanks Chuck, but I now live in Oregon and won't be travelling to Tulsa anytime soon.

BTW, as I recall, Squidgim Skwee had a unique skill in which he could "swallow himself inside out and become invisible". I guess it was a science fiction kind of column.

---

October 29 2011 at 23:03:06
Name: Lazzaro
Topic: 3's
Comments: Condolences Mr. Linder.

---

October 29 2011 at 17:43:29
Name: Chuck Fullhart
Topic: Old Trib columns
Comments: Andy--Central Library has the World and the Trib on microfiche.

---

October 29 2011 at 01:52:42
Name: John K. Young
Topic: RE: Scott Linder
Email: johnk662561atyahoodotcom
Comments: Scotty...

Just saw your post. My condolences on your loss.

My wife, Julie, passed away unexpectedly on October 8th. Because of that, I'm moving back to the Tulsa area around Thanksgiving.

I know it sounds cliche', but hang in there. Sending good thoughts to you and your family.

JohnnyK



Our thoughts are with you, Johnny.
---

October 28 2011 at 15:50:09
Name: Scott Linder
Topic: Missing TTVM
Comments: I've really been missing TTVM, but I have had a rather difficult time during the last two months, including three deaths in my family, and all that goes along with that. It seems many things happen at once, these days...

All my best to everyone at TTVM. I'll probably be back here to annoy all of you when things improve a bit in my life.

Kind regards to all...

Scotty



Scott, you have our deepest sympathy. Please come back when you feel up to it.
---

October 28 2011 at 15:07:09
Name: Andy Holthouse
Topic: Old Tulsa Tribune column
Email: andyocoregon@comcast.net
Comments: OK, here's a challenge for all you old geezers, like me. Way back in the mid to late 1950s, there was a seasonal column in the Tulsa Tribune that I cannot remember much of other than the star character was a spook named "Squidgim Skwee". If I remember correctly, it always came out around the Halloween season and ended before Christmas. As I had just begun to learn to read, it was quite a task for me to read it aloud, but I know I enjoyed the column and it played a large part in my appreciation of creative writing.

Does anyone know who wrote that column or anything about it? I'd sure like to find some copies of it. Alas, since the Tulsa Tribune long ago went defunct, I don't know where to turn to find archives.

---

October 26 2011 at 20:39:58
Name: Mike Bruchas
Topic: Norman Corwin
Comments: I met him in DC at the National Portrait Gallery gala on a radio/TV pioneers exhibit about 22-23 years ago - brilliant but a very grumpy old guy.

His daughter was his escort and tried to "make him behave".

I worked for NAB at the time and we co-sponsored the exhibit but didn't do any heavy lifting, the curators did.

Yeah - I was in awe of him, too...

---

October 21 2011 at 12:02:39
Name: StillUpsetIDidn'tGetOnUncleZeb
Topic: "Who Has Touched the Sky"
Comments: Does anyone else remember a promo that aired on KTUL in the 70s, set to the Anita Kerr/Rod McKuen song "Who Has Touched the Sky." It was nicely done.

---

October 20 2011 at 09:32:57
Name: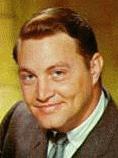 Jim Ruddle
Topic: Corwin
Comments: The death of Norman Corwin reminds those of us who are old enough to remember, that his kind of radio and the kind we now have are as distant from one another as Hip Hop is from Mozart. He was a genius with words, as good as anyone writing in any medium of his day. "We Hold These Truths" and "On a Note of Triumph" should be heard by every citizen at some point.

(I distinctly recall a PBS special of a radio verse play which I thought was titled "Why the Devil Hates Chrlstmas" The obits don't mention it.)

---

October 20 2011 at 08:00:51
Name: Mitch Gray
Topic: Radio
Email: North Of You
Comments: US radio giant Norman Corwin dies at 101.

---

October 18 2011 at 00:24:46
Name: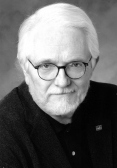 Gary Chew
Topic: Gaylon Stacy
Email: Northeast of Eden
Comments: When I was in high school up in Kay County, Oklahoma..Channel 6 didn't make it in to my town back in the day. Everybody in town watched channel 5 in Enid... or Channel 4, then WKY in OKC. I remember Stacy from then. Good talent with a really grounded presence on camera, too.

Other folks I remember from those days at WKY were John Fields and the great Frank McGee, who went on to fame at NBC News, and was a great inspiration to Tulsa's Jim Hartz, after Jim invaded NYC and DC with his bright smile and even brighter mind.

I was a tad too old to watch Danny Wms as 3-D Danny, though.

---

October 14 2011 at 14:40:38
Name: Erick
Topic: Gaylon Stacy
Comments: Tulsa area viewers may know Gaylon Stacy as someone who frequently hosted local segments for OETA during fundraising drives.

---

October 14 2011 at 10:41:08
Name: Webmaster
Topic: Phantasmagoria for sale
Comments:

Parts of the old Bell's rides, including Phantasmagoria, are on sale and display today at the Vintage Tulsa Show.
---

October 12 2011 at 22:21:29
Name:
Louise Bland
Topic: Gaylon Stacy
Email: lbland@tx.rr.com
Comments: One of my best friends, Gaylor Stacy, has died. He passed last Monday.

I had just left Tulsa from KTUL in the early days of television where we were all superstars in our own right. Gaylor would show the actors like John Wayne I had interviewed on my "Spotlight" morning show in the early 60s.

We'd laugh and feel special because we had in that day the jump on a lot of stations because we were the Oil Capitol of the World. Big shows came to town!!!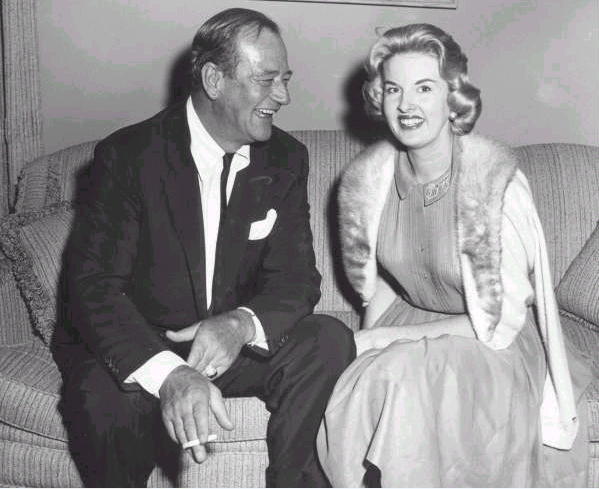 John Wayne and Louise Bland, 1960
---

October 11 2011 at 16:24:12
Name: Mike Bruchas
Topic: KOCO staff fave from the 80s passes
Comments: From Jim Rankin:

Janet Sinclair, originally secretary to then Programming Director Mike Palmer when I worked there in the 1980s, has passed. She later replaced Mike in that job; he went over to OETA.

She was a sweet, brainy and an all around great person.
She passed away about 10 days ago. She was 62.

---

October 11 2011 at 08:27:31
Name: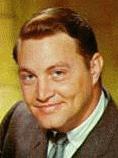 Jim Ruddle
Topic: Obit
Comments: Most news sources failed to note the passing of a wonderful singer--perhaps the last of the WWTwo female vocalists--Kay Armen. "The Charmin' Kay Armen" sang on numerous radio programs, was in movies (notably "Hit the Deck" with Tony Martin, Vic Damone, Debbie Reynolds, and Jane Powell.) She took her professional name from the fact that she was an Armenian girl from Chicago. She died in New York, Oct. 2nd, and was returned to Chicago for interment.She was 95. (In England, Vera Lynn survives at 93.)



I was not familiar with Kay Armen, but Vera Lynn is notable to the boomer era as the singer of the WWII tune "We'll Meet Again" heard at the end of "Dr. Strangelove".

I recently read the novelization of Strangelove by Peter George, interesting in that the author wrote the original straight thriller the movie was based on ("Red Alert"), then wrote this version that stuck closely to the movie. Very little humor, despite word-for-word dialog in many places.
---

October 10 2011 at 22:40:44
Name: Webmaster
Topic: Happy Binary Days!
Comments:

Today (10/10/11) and tomorrow (10/11/11) are back-to-back Binary Days. Yee-ha!
---

October 10 2011 at 21:37:31
Name: David Batterson
Topic: Roger Williams
Email: david@stillaliveandkicking.com
Comments: I had the pleasure of interviewing Mr. Williams for KWGS back in the '60s. As I recall, it was after his show at the Old Lady on Brady. He was a good interview, with a down-to-earth persona.

---

October 10 2011 at 18:06:23
Name: Mike Bruchas
Topic: Roger Williams - staple of MOR radio passes...
Comments: He died Saturday at age 87 from Pancreatic Cancer.

BORN FREE and The AUTUMN LEAVES were his biggest hits.

If you worked at an MOR station or "beautiful music" format in the 60s-90s - he was on a playlist.

---

October 10 2011 at 16:31:56
Name: David Batterson
Topic: Dale Robertson
Email: Contact Wells Fargo San Diego
Comments: According to his imdb.com page (www.imdb.com/name/nm0731783/), Dale Robertson was the narrator and star of the TV series "Tales of Wells Fargo" (1957-62). Also, it shows he was in some episodes of "Death Valley Days" in 1969-70.

---

October 10 2011 at 09:59:41
Name:

Jerry Pippin (via email)
Topic: Podcast: Tulsa TV/radio with Mike Miller and Gary Chew
Email: jerrypippin@sbcglobal.net
Comments: Mike Miller and Gary Chew will be guests with Peter B. Collins. I think they are going to discuss old Tulsa radio and television days -- plus a little about God knows what else. The podcast will be available tonight late on PBC's website or at iTunes.

Gary went on to become Northern California's king of Classical Music announcers and Mike left TV for the world of politics, working for some very conservative folks in the Senate and the House as Press Secretary including a brief stint with Senator Jim Inhofe when Inhofe was still a congressman.

Put Mike Miller in the search mechanism on our web site to find his other two interviews.

Gary Chew is doing a weekly movie review heard on several sites and we will be featuring one this week since it is a review about a political movie. His work for us can be found here, as well as his movie review when it is available later this week, plus Mike Miller's political interview:

http://www.jerrypippin.com/This_Week_in_Politics.htm



Mike Miller wrote an excellent memoir of his experiences in Tulsa, D.C. and beyond: How High Can A Guy Stoop?, available at Amazon.

11 pm: Just listened to the podcast. Very entertaining and informative. Well done, gentlemen!
---

October 08 2011 at 22:09:02
Name: Mike Bruchas
Topic: Marshall Brodien rides again
Comments: Now on sale at a local chain here.



He previously rode in here and here with his renowned magic tricks.

I found a bunch of his Magic Cards on eBay.
---

October 06 2011 at 08:56:37
Name: John
Topic: 'My first car' blogsite
Comments: I've been reading TTM for years but have never commented. I have actually answered three or four people's queries on the site about cars and car dealers though. Helped a couple of people with Corvette questions relating to Wilkerson Chevrolet, and actually had an article/photos published in the Vintage Chevrolet Club International magazine which was reprinted in the NCRS [National Corvette restorer's Society] newsletter because of correspondence with folks asking Tulsa-specific car questions on your site. So I should stop and say "thanx" for printing people's car questions on the TTM !

I have started a little blogsite about first cars where I encourage people to talk about their first car and show photos. Most car people have a soft spot for their first car, and hence, we usually like to tell stories. The site is my first car. The "welcome' and "welcome pt2" posts kinda give an idea about what we're doing.

Being a Tulsa native, I really enjoy your site and the features therein. I am especially interested in radio, and of course, all things Mazeppa. Thanks for doing the site and keep up the good work.



Thanks, John. I contributed my story, which I see is already up!

Future webmaster's 1964 Chevy at OU's Cross Center, circa 1974. Click for larger view of setting.
---

October 05 2011 at 07:13:54
Name: Sonny Hollingshead
Topic: Accountability For All
Comments: Accountability Burns sighting! I saw His Einsteiness early yesterday afternoon at 15th and Denver. Perhaps this time we can draft him for president!



Excellent idea! Why just shoot the moon when you could shoot Mars?
---

September 28 2011 at 15:49:40
Name: Si Hawk
Topic: Okla Actor
Email: sihawk@HawksHomeTown.Com
Comments: If I'm not mistaken, Dale Robertson was one of the hosts of the long-running 'Death Valley Days' TV series. Other hosts of note include President Reagan. I believe Robertson discussed his roots in Oklahoma quite often on the talk-show circuits.


---

September 23 2011 at 05:37:51
Name: David Bagsby
Topic: Time machine/interstellar travel
Comments: FYI: physical demonstration that superluminal (faster than light speed) travel is a reality. A bit off-topic but worth a mention.



Article in Scientific American: some neutrinos have been observed travelling minutely faster than light. Very interesting result. We'll see if it is confirmed elsewhere and if so, how it fits into the theoretical picture.

Maybe they are slipping through one of those curled-up braneworlds discussed by physicist Lisa Randall in Tulsa a couple of years ago.

Update, 10/15/2011: Better hold off ordering your DeLorean: "Speedy neutrino mystery likely solved, relativity safe after all".
---

September 22 2011 at 06:19:03
Name: John
Topic: jukeboxes
Email: johnrichardziegler@gmail.com
Comments: I have a unusual Question. Does anyone remember from the 1970s what brand and or model the the Jukebox in the Juniors Department of the Southland Mall JCPenney was, also what was the Jukebox at the Shotgun Sam's pizza Palace at 1785 S. Sheridan?

---

September 17 2011 at 13:49:42
Name: Scott Linder
Topic: Our Webmaster and Big Brother
Comments: Mr.Webmaster, I'm pleased that you and your wife enjoy Big Brother. It seems that you will have another season to view us next year. I really enjoy working the Thursday show with the live audience, and you and your wife are most welcome to attend if you're in LA next season. I'll make sure that you have good seats, and it would be great to meet you!!!

Yes, I did speak with Iris. She's a classmate of mine from Will Rogers High School in Tulsa, class of 1966. Thanks for the note....

---

September 16 2011 at 17:27:28
Name: Scott Linder
Topic: Big Brother
Comments: Not that anyone cares, but I just finished the Big Brother live show season on CBS this week. It seems as if we have been picked up for Big Brother 14 next season.

Sometimes, TV works OK for me.



At least two more people care: my wife and I. We wouldn't miss it. Had a hunch that Rachel would pull it out this season. I feel that I've learned a lot about human nature (and myself) from both "Big Brother" and "Survivor". If you ever run short of folks to fill out that studio audience, let us know.

By the way, Scott, Iris sent a message for you down a few entries from this one.
---

September 16 2011 at 13:46:51
Name: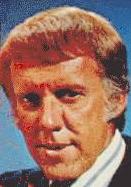 Lee Woodward
Topic: Okla Actor
Comments: Jon writes about an actor with Oklahoma connections; I believe he speaks of Dale Robertson, not Cliff.

Dale did indeed wind up with a ranch in Blanchard, Oklahoma. When I was the announcer on the first tee at Cedar Ridge C.C., I recall introducing him a couple of different times during Roy Clark's Golf Tournament.

There's a picture somewhere of his visiting Lionel when we had the doomed Saturday venture.

---

September 15 2011 at 11:04:43
Name: David Batterson
Topic: Cliff Robertson
Email: Use the Pony Express!
Comments: I'm surprised nobody (including most of the obits) mentioned the excellent film he produced/directed and starred in, called "J.W. Coop" about the rodeo biz. Parts were shot in Tulsa and OK. I saw it when it came out in 1972. One of Cliff's best, and definitely worth renting.

---

September 13 2011 at 22:50:48
Name: Jon Cummins
Topic: Cliff Robertson
Comments: I met Cliff Robertson in 1982 when he was part of celebrities native to Oklahoma honoring Oklahoma's 75th anniversary of statehood. I think he was living in Blanchard, but I don't recall if that was his hometown. It was amazing how many big names grew up in OK. My father and I was killing time and had a great time with the actor Ben Johnson who took a liking to us and invited us to come to his ranch in Pawhuska and gave us his number and directions. Sadly we never got that visit.

---

September 11 2011 at 09:45:54
Name: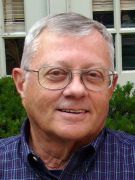 Mike Miller
Topic: Picnic
Comments: Gary, Holden had a specific job in mind at the Mayo.

I remember the Tulsa theater audience laughed out loud when Holden said he was going to Tulsa to get a bellboy job at the Mayo. Seems everyone (except perhaps William Inge) was aware all Mayo bellhops at that time were African American.

---

September 11 2011 at 01:23:34
Name: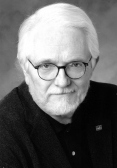 Gary Chew
Topic: Alan Benson
Email: Northeast of Eden
Comments: Alan Benson was the character Cliff Robertson played in the 1955 film, "Picnic," written by Independence, KS native, William Inge. Cliff died at 88 earlier today.

BTW, the film had William Holden, Kim Novak, Susan Strasberg and Rosalind Russell in the cast. And there was that great music by George Dunning and Steve Allen, too. The film was shot on location in Halstead, Nickerson, Sterling, Salina and Hutchinson---all in Kansas.

Holden's character, at the end of the film, hops a freight going SE to get a job at the Mayo Hotel in Tulsa, Oklahoma. I got "Picnic" in slo-mail out of my Netflix queue yesterday. Wow!

---

September 07 2011 at 15:38:51
Name: Iris
Topic: Scott Linder
Comments: Would Scott Linder please check out wrhs1966.com?

Thank you.

---

September 04 2011 at 23:20:44
Name: Mike Bruchas
Topic: WGN MDAA coverage in Chicago
Comments: Oklahoma's BART CONNER is one of the guest studio anchors tonight on the MDAA telethon on WGN-TV.

Billy Corrigan of Smashing Pumpkins is also stepping in - said he's watched the Telethon since he was a kid.

==================

The new 6-7 hour format of the Telethon seems to be more appealing to local stations - rather than staffing an all night event in these tougher revenue times...

---

September 02 2011 at 14:05:05
Name: Mike Bruchas
Topic: Bob and Jack and similar ilk FM
Comments: We were told in a TU Irish Lit/Theatre class in 1969 or 1970 that whatever was the rage in NYC got to Oklahoma 25 years later.

Bob and Jack type programming on radio probably hit the US radio markets 5 years ago, so I guess "culture" is creeping up on Oklahoma faster.

In some markets, the Bob formats has gone away.

No one here seems to mention Ed Volkman, Harry's son and I thought TU alum, who was a "boss jock" at CBS in Chicago...hjxp

---

September 02 2011 at 11:57:37
Name: John K. Young
Topic: Re: BOB.fm
Email: johnk662561atyahoodotcom
Comments: Thank you for the memory refresher. I THOUGHT I had heard of that station/format before and couldn't place it. I did a search before I posted and couldn't find "Bob.fm"...sorry about the redundancy. ;)



I usually have no trouble find things on this site, but it took some doing this time, so I know what you mean.
---

September 02 2011 at 11:37:50
Name: Webmaster
Topic: "Rumble Fish" event tonight downtown
Comments: "MOTORCYCLE BOY'S NEVER COMING BACK"

Friday, September 2 · 8:00pm - 10:30pm

BENNY'S BILLIARDS
13 EAST BRADY - BRADY ARTS DISTRICT
Tulsa, OK

Created By
Lee Roy Chapman, Zachary Matthews

This Land Press and Gitwit Creative
present Public Secret #13

"MOTORCYCLE BOY'S NEVER COMING BACK"; an autonomous installation

Francis Ford Coppola's 1983 film Rumble Fish, based on the novel by SE Hinton, was filmed in downtown Tulsa. The characters in the film hang out at Benny's Billiards, a poolhall owned by Tom Waits' character, Benny.

An installation at 13 East Brady, the same location as Benny's Billiards, will show the connection of Coppola's cinematic vision as it pertains to the work of two Tulsa photographers, Larry Clark and Gaylord Herron. Herron's behind-the-scene photos will be shown to the public for the first time. Video installation and artwork provided by Gitwit Creative, Peter Bedgood, Zach Matthews, James Galleger and Gaylord Herron. Curator - Lee Roy Chapman

Circle Cinema will be showing Rumble Fish Friday September 2 at 11:00 pm immediately after the opening. Tickets to the film are $8.50.

From James Clarke:

Rumble Fish Meet and Greet at Caz's Chowhouse 18 East Brady Street on the patio across from Benny's Billiards starting at 6pm. September 2.

More about this event at Facebook.

---

September 02 2011 at 11:08:41
Name: Erick
Topic: Bob/Jack/etc
Comments: The BOB and JACK concept stations were designed to make radio stations more relative in the age of the MP3 player. In Tulsa's case, "BOB" is supposed to be a guy, and you're basically listening to random songs on shuffle from his iPod. Occasionally you'll catch local nuggets like "BOB remembers when he was on Uncle Zeb". There is also a "Bob FM" in Oklahoma City, but it doesn't take this approach, and is really a straight-ahead Classic Rock station.

Jack FM stations are a brand that is owned by a corporation and distributed nationally. There are other copycats of these "name" stations. Philadelphia has "Ben FM" (for Ben Franklin), Indianapolis has a country version called "Hank FM" (for Hank Williams, I presume) and even OKC has a country version called "Jake FM".

On the stations that are formatted similarly to Tulsa's BOB FM, you will never hear a DJ.
---

September 01 2011 at 05:09:57
Name: David Bagsby
Topic: Radio
Comments: Kansas City's version of BOB is JACK

---

August 31 2011 at 12:39:50
Name: John K. Young
Topic: BOB.fm???
Email: johnk662561atyahoodotcom
Comments: I'm cruising through some of my Tulsa radio stations and instead of KBEZ, I find something calling itself "BOB.fm" at the old 92.9 spot on the FM dial! "BOB"?? They actually named a radio station, "BOB"?

Ooookay. Anyone who can help me find "Phred.fm" would be greatly appreciated.



We discussed the arrival of Corporate BOB in Tulsa a little over a year ago in GroupBlog 312.
---

August 31 2011 at 09:45:46
Name: Webmaster
Topic: Previous GroupBlog link
Comments:
Archived GroupBlog 330.
---
Back to Tulsa TV Memories main page