Tulsa TV Memories GroupBlog 317

TTM main | What's new on TTM? | GB Archive




November 03 2010 at 15:52:40
Name: Over in Ranch Acres
Topic: "The Editors Are Not Hipsters"
Comments: Sunday, November 14th 2010 at 7 pm, Tulsa will celebrate the 50th anniversary of the White Dove Review, a "little" magazine independently published by Central High School students Ron Padgett (editor) and Joe Brainard (art editor).

Contributors included Dick Gallup, Ted Berrigan, Jack Kerouac, Allen Ginsberg, Clarence Major, Paul Blackburn, Amir Baraka (Leroi Jones) and other notable American poets.

Art for the White Dove was created by Oklahoma artist such as Joe Brainard, John Kennedy, Bob Bartholic, Paul England and others.

Five issues were produced from 1959-60 before the editors moved to New York City to become part of the Second Generation of the New York School of Poets.

Don't miss readings from the White Dove Review, art and artifacts display, including the print collaborations with Andy Warhol and the screening of the Warhol Screen Tests of Joe Brainard, Allen Ginsberg and Ron Padgett! Dig it.

This event will be held at the Circle Cinema with special guests Ron Padgett, John Brainard, Dick Gallup, and Christine Rodgers.

Sunday November 14, 2010 7-9 pm
The Circle Cinema located at Admiral and South Lewis.
Admission is free.



An evening celebrating the 50th Anniversary of the White Dove Review.
Ron Padgett performed his first reading at The Rubiot.
---

November 02 2010 at 23:31:02
Name: Gary Chew
Topic: Voting in CA
Email: Just Northeast of Eden
Comments:
I voted early, out here. But I won't say how, even though I did vote. (Gee whiz, can't imagine whom Delmo would cast his vote for.)

It does look like marijuana by-the-wink will continue out here in La La Land. Shades of Oklahoma's Liquor by-the-wink.

---

November 02 2010 at 22:54:50
Name: Mike Bruchas
Topic: Ted Kopell on BBC tonight
Comments: So good to see him on TV tonight on the BBC feed on PBS.

Talking about attack ads. This has also been the most expensive TV ad campaign in US history.

He sounds very tired and old tonight.

---

November 02 2010 at 16:39:44
Name: Scott Linder
Topic: Your vote
Comments: So I hope that all TTVM folks voted today!! If not, please refrain from any political comments... OK?



I voted, AND I will refrain from political comments.
---

November 02 2010 at 14:54:44
Name: Mitch Gray
Topic: Rocket / Missile
Email: North Of You
Comments: There also was a missile / rocket protecting the Camino Villa trailer park near Broken Arrow years ago.

Any others?

---

November 02 2010 at 12:26:18
Name: over in Ranch Acres
Topic: Defending Holliday Hills
Comments: The clip of S.A.G.E. reminded me of the BOMARC missile that for years stood guard over the swimming pool at LaFortune Park...

---

November 01 2010 at 11:44:13
Name: Tulsa Gal
Topic: IBM SAGE computer ad
Email: tulsahistory@aol.com
Comments: Love the IBM SAGE computer ad! I was a pretty darn fast keypuncher back in college, I might add :o)

Nancy



I'll have to scan the IBM punch card with my name on it from the 1966 Int'l Petroleum Exposition.
---

October 30 2010 at 23:05:19
Name: Mike Bruchas
Topic: TU BEATS NOTRE DAME!!!!
Comments: Did not watch the game, but caught the end of it at a newstand here in the Chicago burbs while buying a Lotto ticket.

I hate attitudes here that TU has a pissant, hick team. Boo!

ND fans very unhappy; saw so many in ND colors and shirts after the game.

=====

On a sad sidebar note: ND staff and admin is spinning nonsense on the death of a Chicago area ND media student. He died the other day while filming a practice session in high winds when his 30 foot lift platform collapsed.

He Tweeted friends and family that he was scared before the collapse but Athletic Dept. folks whom he worked for are denying that they forcefully ordered him to go up on the rig. They also said NO high winds buffeted to practice field. This while high winds hit Chicago the same day and knocked down trees and power lines.

South Bend is 2 hours East of Chicago and our "weather track" affects them, too.

---

October 30 2010 at 16:24:42
Name: Webmaster
Topic: "What's new" on Twitter
Comments:

A new way to find out what's new on Tulsa TV Memories: @TulsaTV on Twitter.

You won't be hearing about my personal breakfast choices, my political musings or similarly boring info. It will be the "What's new" feed from this site, and maybe the very occasional heads-up about site-relevant local events.

I found a way (using Twitterfeed.com) to link the RSS feed of this site to my until-now-nearly-dormant Twitter account. Thus, I need do absolutely nothing to update Twitter; it will happen automatically whenever I update "What's new" on TTM.

So if you want TTM updates via Twitter, they are now available.

-----

There is a way to add TTM's RSS feed to your Facebook as well, but they don't make it as easy as it should be (use http://feeds.feedburner.com/tulsatvmemories if you want to try, or http://feeds.feedburner.com/ChewsReviews). I'll get back when I can explain it clearly. (I don't have an active account on Facebook, myself.)

(Later) On Facebook, go to Notes, then Write a Note, then click Friends' Notes, then Edit import settings, then Import a Blog. Paste in the above URL, and check the box. Easy, huh?

You can also add it via the "Social RSS" tab, it you have it. This method adds each TTM update to your Wall.

There are no doubt other Facebook apps that do it differently.

(Added 12/15/2010) Go to Tulsa TV Memories@FB and "Like" it. It's the simplest and best way to get TTM updates into your News Feed.
---

October 29 2010 at 13:35:53
Name: Lazzaro
Topic: re: D.B. Wilkerson & Corvettes
Comments: The following related to me by someone who was in the biz at that time:

1) Dealership established 1950 or 1951? D.B. began by renting a bare lot downtown and charged for parking. With the proceeds he bought a used car and sold it for a profit. One thing led to another after that. His brother later had some combination of a Desoto/Chrysler/Plymouth dealership.

2) The dealership was sited at the current location of the Tulsa Welding School - 2500 block of East 11th. D.B. also had a used car lo across the street.

3) Unsure of the volume, but D.B. advertised 250 new cars at approximately this time. He was unique in that he was the only dealer who paid for his stock outright rather than having a 'floor plan' where the bank fronts the money and interest is paid.

4) D.B.'s dealership was sold to Brad Noe Chevrolet but D.B. kept an office in Noe's dealership. He apparently had no duties but was so attached to the lifestyle and the office that he made arrangements to stay on. D.B.'s daughter Marilyn worked for Brad Noe after Noe bought the dealership (and possibly when D.B. owned it?). Noe Chevrolet went out of business and was bought by Bud Swinson. Noe then bought a VW dealership which I think may still be in business. Last heard Marilyn still works there.

5) D.B. 'Tink' Wilkerson is deceased (long story there). For Marilyn see above.

6) See 4 and 5

7) One guy you need to search out is a guy named Don (last name not remembered) who was Parts Manager for Reliable Chevrolet. He was also President of the Corvette Club in Tulsa. It's said that you could name an obscure Corvette part and he could rattle of the part number and point you to the location, nationally, where it was available. Believe he retired about 8 years ago. You may be able to contact him by contacting Reliable Chevrolet.

Hope this helps and good luck.

---

October 28 2010 at 20:08:55
Name: Webmaster
Topic: I Remember JFK blog
Comments:

Our old buddy Ron Enderland from Miami, Oklahoma has a great post up at his blog, I Remember JFK:

The Laredo Cigarette Machine

I was never a smoker, but I remember it well.
---

October 26 2010 at 11:29:41
Name: Erick
Topic: Wilkerson's Chevrolet
Comments: All I know about Wilkerson's Chevrolet is that it's former location on 11th is now the location of Tulsa Welding School. Not sure if the building is the same or not.

---

October 25 2010 at 20:58:54
Name: TulsaTownie
Topic: New Look for KOTV
Comments: KOTV switched to 16:9 widescreen format yesterday. Along with that change came a new logo and graphics package. Now, News On 6 is positioning themselves as 'Oklahoma's Own' with their sister station in OKC (KWTV) sporting the same slogan, graphics package and a virtually identical logo. New websites are set to go online for the stations in the coming days.

What do you think about all the changes?

http://www.newson6.com/Global/story.asp?S=13381356

---

October 25 2010 at 16:54:42
Name: Steve Smith
Topic: Admiral Twin
Email: esskayess@hotmail.com
Comments: I just read the terrible news about the Admiral and am relieved to hear that it will rebuild. I spent many happy evenings there and would have had an additional reason to mourn if this had been the end, because the last drive-in in my area (north of Seattle) was torn down this year after bravely enduring for decades. I'll be watching for updates.

---

October 25 2010 at 14:24:39
Name: William Shepherd of Toledo, Ohio via email
Topic: Wilkerson Chevrolet
Email: william_shepherd (at) owens (dot) edu
Comments: I bought a 1968 Corvette a few years ago. Research by the National Corvette Restorer's Society (NCRS) indicates the car was shipped new to Wilkerson Chevrolet of Tulsa, OK. An internet search for that dealership led me to your site.

The obituary for D.B. Wilkerson on your site, and related comments to that article, got my search started. I'm hoping that you or your readers can help me in my quest for additional information. Specifically, I hope to find answers to these questions:

What years was the Wilkerson Chevrolet dealership in business?

What were the various locations for that particular dealership, and the other
Wilkerson dealerships referenced in the obituary?

What was the volume of business for Wilkerson Chevrolet, particularly in
1968?

Was the Wilkerson Chevrolet dealership sold and opened under a new name,
or did it go out of business?

What, if anything, was the involvement in the Chevrolet dealership of D.B.
Wilkerson's three children mentioned in the obituary?

Could anyone give me information on how to contact the three children of
D.B. Wilkerson, or alternately for them to contact me at the address above?

Is there any employee of the Wilkerson dealership from summer 1968 or later
who might remember a gray 1968 Corvette coupe with gray interior, tripower,
and an automatic transmission?


I appreciate hearing from you and your readers with any information you can provide to solve the puzzle of my car's beginnings and the Wilkerson Chevrolet dealership.



Lazzaro provides many answers to these questions above.
---

October 24 2010 at 11:35:07
Name: David Batterson
Topic: Coincidences/Heinlein
Email: just send a smoke signal!
Comments: RE: "Russell co-wrote an Emmy-winning episode of "Star Trek: The Animated Series".
=======================================================
And, of course, Leon Russell wrote a song called "Stranger in a Strange Land." Which looped everything around. ;-)



You are just the kind of researcher we are looking for to beef up the "Spurious Connections Department"!

Speaking of Leon's Shelter People version of that tune. there is a misheard lyric on my part. He seemed to be singing/rapping, "...stop raising dog a-blillion, oh such a sad, sad state we're in..."

I was never sure what "dog a-blillion" might be, and I haven't yet googled it to see.

(Later) I checked. It's "stop racing toward oblivion". Obviously, I'm more of a music guy than a lyric guy.
---

October 24 2010 at 03:23:35
Name: Webmaster
Topic: Robert Heinlein and Frederik Pohl in Tulsa...when?
Comments:
Over a year ago, I mentioned in passing the fascinating blog of famed science fiction writer Frederik Pohl: The Way the Future Blogs. Since then, it won him the Hugo Award for Best Fan Writer.

His most recent post is another in his series of remembrances of his friend, Robert Heinlein, whom he edited and published in several SF magazines. If you have an interest in either gentleman, it's well worth reading. We should all be so lucid and productive as Mr. Pohl at his age (91), or any age.

I read this in his 5/10/2010 post, Working with Robert A. Heinlein, Part 2:


"When the Heinleins came to New York, they preferred to stay in a small but spiffy hotel somewhere near Tudor City, and on occasion asked me over for an evening of smoking, drinking and amiably criticizing each other's world views. (Well, usually it was amiable.) And there were evenings I remember at places like Tulsa and Grand Rapids..."

Which impelled me to ask, "What was going on here (in Tulsa) that brought Pohl and Heinlein together? And when was that? The first conventions I know about here were in the 70s." No answers to those questions at this time.

Here is a program from a 1978 convention at the Mayo Hotel: OKon II. It didn't feature Pohl or Heinlein, but present were writers R.A. Lafferty of Tulsa, Russell Bates and C.J. Cherryh of Lawton, OK, Lee Killough of Manhattan, KS, and Bob Tucker.

From the TTM Spurious Connections Department:

Russell co-wrote an Emmy-winning episode of "Star Trek: The Animated Series". Captain James T. Kirk's middle name, Tiberius, was first used in the animated series. Frederik Pohl wrote the Encyclopedia Britannica entry on Roman Emperor Tiberius in the 1960s.
---

October 21 2010 at 19:56:01
Name: Walter H. Blood of Kansas City, KS (via email to webmaster)
Topic: King Lionel
Email: bloodwalter (at) aol (dot) com
Comments: In early September 1963, the Iota Delta Kappa ("I Doesn't Know") fraternity located in Independence, Kansas offered honorary membership to King Lionel. He accepted (on-air) that invitation.

I am one of the original members of Iota Delta Kappa and wondered if any video survived that might include King Lionel's reading of our invitation and his acceptance.

I am also interested in a means of contacting King Lionel and Lee Woodward in the future. The fraternity may be having a reunion and I would like to be able to invite King Lionel and Lee to such an event.

---

October 21 2010 at 19:28:27
Name: Lazzaro
Topic: Another radio junkie
Comments: Mr. Bruchas:

I share your DX affliction and some of your radios. I appreciate your post pointing toward the TTM store where I read a glowing review of the GE Super Radio.

I used to have the original CC Radio until an unfortunate meeting of the antenna and a hotwire of a pretty serious electric fence charger. That was that. Great radio but replacing it is a little spendy these days.

I've been looking at the GE for a while and wondering if it was really up to snuff. I think that may just be the next AM purchase.

73's

---

October 20 2010 at 07:58:35
Name: Webmaster
Topic: Leon & Elton collaborate
Comments:

Listen to the new album in its entirety and read about the collaboration at NPR:

"First Listen: Elton John And Leon Russell, 'The Union'".
---

October 19 2010 at 14:34:28
Name: Mike Bruchas
Topic: Radio junkie here..tangent
Comments: I don't listen enough to local stations except for news, weather, scores and jazz or classical music. Shortwave and DXing US stations have always been a joy for me.

Still have a near 40 year old Grundig shortwave, bought from Paul Goelz, a fellow TU student. Pete Abrams re-strung the tuning cable on it and Ed Morris modified it for AC power. That was long ago. Ditto a post WW II Carlson tube radio in a wood case bought at a pawn shop on 3rd Street in Tulsa 36 years ago, re-wired by Ed Morris.

For years, had a Standard FM converter in my cars in Tulsa. Great little mono tuner! Think that I bought it at SEVCO or Radio Inc. Oklahoma was/is a great place for radio DXing.

Bought a Grundig Satellite in DC cheaply at the NatGeo. Have never used it!

My C. Crane WiFi radio is my favorite but now am having signal difficulties via my AT&T DSL line.

An iHome AM/FM ($12 clearance; good tuner and iPod charger on top) is used if I want to iPod it to sleep.

Add to that a re-gifted GE Superadio and an original C Crane South African-made FreePlay SW/LW/MW with magneto crank power.

When on the East Coast, my Sangean scanning SW was a great DXing toy/tool - not so much now in the Midwest. Add to this 1 of those little Fisher-Price-like plastic Grundig crank radios of 10 years ago.

I sound like some goofy old hoarder geek, but I bought stuff generally cheap and had applications for all. Okay, Grundig Satellite was just a lucky buy.

There IS still more out there on radio than just the "hate talkers" on AM.

Internet radio is fun but it ain't portable!

---

October 18 2010 at 17:27:33
Name: Lazzaro
Topic: TTM's Amazon kickback
Comments: I didn't know about the Amazon cut you get. I do a bit of shopping there (or did before the economy went to hell) and will keep that in mind in the future.

This doesn't mean you will be able to track my Nancy Sinatra purchases does it?

---

October 16 2010 at 17:09:32
Name: Scott Linder
Topic: Thanks to our Webmaster
Comments: Mr. Webmaster, thanks to you for fixing the recent "ads" issue on the website. You mentioned that it was not a huge cost issue. However, I'm sure you know that all of us stand ready to contribute to the support of TTVM at any time. Just say the word, and the bucks will be there.



Nah, thanks, but no need.

All I would ask is to try to remember that, when you buy from Amazon, if you started your shopping session from any Amazon link on this site, I get a little commission at no extra cost to you.

I added Amazon very early in the history of the site, using it as a source of content that was lacking in those days. No lack now, but I still think it's a fun way to expand on various topics, mostly site-relevant. American TV is all about product and logos, so it adds to the site experience, I think.

In recent times, I have taken to tweaking aStore content so that you sometimes see items relevant to current topics displayed on the main TTM site. Either that, or whatever pops into my head on a given day.

There is quite a bit of info from site contributors and me in the TTM aStore.
---

October 15 2010 at 22:39:08
Name: Gary Chew
Topic: Whoops: Nixon?
Email: Northeast of Eden
Comments: Most of the people I knew, at the time, didn't think President Nixon would be good at the job.

---

October 15 2010 at 21:50:45
Name: Mike Bruchas
Topic: Fred Davis
Email:
Comments: I went to TU with Fred Davis. He dressed better than most of and was a lot of fun to talk with.

I believe that he had to drop out when his Dad passed and had to take over the family ad agency in Tulsa.

I did not know that he is Jim Inhofe's nephew. He was pretty apolitical then.

Way back then, guys at TU were more worried about being drafted for Vietnam and thought that Nixon was gonna be a "good" President... what fools we were...

Anyway, he was part of a big article in last week's TIME magazine as one of the biggest GOP attack ad creators now:

"Meet Fred Davis: The GOP's Hottest Mad Man"

---

October 15 2010 at 03:38:51
Name: Webmaster
Topic: Anti-Beatles screed from Tulsa
Comments:

| | |
| --- | --- |
| | |
| | |

John Lennon is the topic of the day with the release of "Nowhere Boy" on what would have been his 70th birthday.

The Beatles, and especially the outspoken Lennon, weren't universally liked in their time. Here is an item I contributed to Boing Boing five years ago:

More anti-Beatles agitprop

At right is the cover of a pamphlet by an associate of Billy James Hargis at American Christian College, a fundamentalist counter-counterculture organization based in Tulsa in the early 1970s. It was located near 27th and Sheridan, also the site of Hargis' KBJH-FM (98.5, now KVOO-FM's frequency).

"Hargis warned the youth of the country of a Communist master music plan hypnotizing them into submission with the music of the Beatles and he denounced the sexual revolution, x-rated movies and Satan-worship with equal fervor." (from 'Premillennialism and the paranoid style' by John M. Werly)

(The editor of the Tulsa Tribune expressed a similar, though non-conspiratorial view of rock music in his 4/17/1979 editorial, 'Knocking the rock': "First, of course, there is the beat. It is utterly simple, hypnotic and, all-pervasive. The use of strobe lights, in which normal motion seems to stand still, contributes to fantasy. Then, there is the amplification - the raising of sound to the point of pain which produces the effect of electric shocks.")

Interestingly, Hargis was involved in a 1969 Supreme Court decision that solidified the FCC's "Fairness Doctrine". Reagan abolished it by executive order in 1987. The action reshaped the talk radio landscape into today's familiar contour.
---

October 11 2010 at 08:49:41
Name: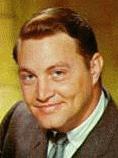 Jim Ruddle
Topic: You're Innocent
Comments: Much has been written and broadcast in recent days about the American male who was allegedly attacked and killed on his jetski while near the Mexican border.

The perpetrators are supposedly members of Mexican drug gang.

They are called the "Zetas," or "Los Zetas."

This is to inform all former (current?) members of Zeta Squadron that they are in no way accountable for the actions of this brutal group.

Now, look at your TV set and wiggle your fingers.

---

October 10 2010 at 18:47:45
Name: Lazzaro
Topic: Rose Bowl leeches
Comments: Anyone hit the Rose Bowl today for the Admiral Twin benefit?

I'm a fer piece from there now but once upon a time accumulated many leeches in unspeakable places wading the creek between McClure Park and the majestic Rose Bowl.

Very interested in seeing the Twin rise again. Hope these benefits take a dent out of what's needed.



More about the next benefit on the Bulletin Board on the main page.
---

October 10 2010 at 15:43:46
Name: Scott Linder
Topic: TTM website issues
Comments: I know that our great webmaster is dealing with the issues on TTM. Meanwhile, I feel that it might be prudent for all of us to go away for for a few days until the problem is solved. This type of stuff is very scary.



Probably the GroupBlog host, Pathfinder, got their free servers crossed with their no-ads servers temporarily. I sent them a note. Not a big problem.

10/12: My subscription to their no-ads guestbook service had expired; the recurring payment I had set up at PayPal did not recur. It's now been paid and the GroupBlog is aesthetic and copacetic again. It's not a huge expense, by the way.
---

October 09 2010 at 14:09:32
Name: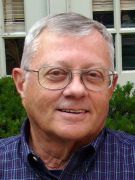 Mike Miller
Topic: On the verge of ancient
Comments: Thank you Mike Bruchas. I know you are a tremendous wealth of information while remaining a man of means by no means; but how did you know? My children have no idea.

I am now 73. In Tulsa briefly over Labor Day to attend my high school's last reunion. (We're getting to be so few in numbers.) I felt kind of young. It included every graduating class from Marquette dating back to the class of 1944. Ran into Hurst Swiggart and wife, Barbara for a nice visit. Hurst and Barbara are two friendly faces.

As someone once said, the trouble with getting old is that when you're young you try to avoid temptation. But when you're old, temptation avoids you.



Hope you had a great birthday, Mike.
---

October 09 2010 at 12:40:28
Name: Mike Bruchas
Topic: Mike Miller
Comments: *************HAPPY BIRTHDAY TO MIKE MILLER!!!!*************

I know he's "only 39".

Thank you for so many great anecdotes about Tulsa TV and the other markets where you have worked!

Still can't see you as a Floridian!!

---

October 09 2010 at 12:12:44
Name: Lazzaro
Topic: KCET and PBS
Comments: Heard T. Conway Jr. talking about this yesterday on KFI. Seems to be some strong reactions from long-time viewers but a 40% jump is 'go jump in the lake' territory to me too.



An explanation: KCET drops PBS, risks viewer loyalty to avoid $6.8M yearly dues
---

October 09 2010 at 11:31:45
Name: Scott Linder
Topic: KCET and PBS
Comments: Just a note that LA station KCET has severed its network affiliation with PBS as of January 1, 2011 due to a 40 percent increase in programming costs demanded by PBS. Hey, PBS is good, but it ain't THAT good. Best of luck to KCET!

---

October 08 2010 at 09:37:32
Name: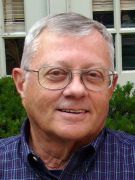 Mike Miller
Topic: Women in early Tulsa TV
Email: michaelmmillerathotmaildotcom
Comments: Several days ago, Madeline Caruthers asked about females who managed to land jobs in the early 1960s in Tulsa television. (I sent her an email but I'm not sure she got it.) Already mentioned were Louise Bland, and Betty Boyd. Judy Pryor (who worked at 2 and 6) should also be included as early Tulsa TV pioneers. They and Gay Miller at KOTV in the late 60s, were on-air females in the 60s or earlier. I'm not counting the women who did the cooking shows because most worked for ONG or the local electric company.

The newsroom was an all men's club for a much longer period. The first female news person that I recall was Georgia Jones who co-anchored the Noon News at KOTV with Mike Flynn. That was in the late 60s. In the early 70s, Susan Silver became the first female co-anchor (with Bob Hower) for the evening newscasts. Barbara Allen followed Silver at 8.

However, female reporters were rare to say the least. The first I recall was Judy Clayton (Bruzinsky) at KTUL-TV in the early 70s. Jan Berry was also in the newsroom but wasn't on camera. Susan Bunn was reporting over at KOTV about that same time. Not sure about what was happening at Ch-2.

It was tough to break into news for women, no question about it. But by the mid to late 70s, they began reporting and anchoring in more abundance. The color barrier began to crumble as well.

Please feel free to correct or add to this post. I'm sure I must have skipped some people.

---

October 07 2010 at 18:39:54
Name: Si Hawk
Topic: Capt. Lambert's Anniversary
Email: sihawk@hawkshometown.com
Comments: Alan,

Congrats on the Big 50! I've got to tell you you've always been one of my favorite bosses! I must say, it's always a joy to hear you doing the Big Band Saturday Night show.

I don't know if I can attend the gathering but I'm hoping to make it.

Once again - a great big congratulations to the Great (and kind) Alan Lambert!

---

October 07 2010 at 18:03:10
Name: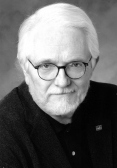 Gary Chew
Topic: Credit...Where It's Due
Email: Northeast of Eden
Comments: In an act of full disclosure: The first sentence of my review of "The Social Network" (that our Web Maestro so brilliantly positioned just recently), please know the creator of the line was my good friend and Tulsa broadcast mentor, Mr. Bob Gregory. It was he who uttered to me the query regarding who'll pull martini-mixing duty, should a major conflict arise.

And thank you, Mr. Lambert!! Thanks for reading my stuff. How 'bout some Les and Larry Elgart...and, of course, Les Brown? So fine.

---

October 07 2010 at 12:30:27
Name: LN
Topic: Nagging Tulsa memory #1 (of, surely, to be a continuing series): The restaurant in the Wooodland Hills Dillard's
Comments: Hi,

Crazy memory that just won't leave my head: Mid to late seventies (when my family moved to Tulsa/B.A.), was there not a Chinese restaurant inside the Dillard's at Woodland Hills Mall? As young as I was, I remember they had a buffet (maybe a first for Chinese buffets), and were actually pretty damn good. Can anyone vouch for me? Thanks. LN

---

October 06 2010 at 21:53:02
Name: Madeline Caruthers
Topic: Jobs in early 60s for women in Radio/TV
Email: elucidatemcatattdotnet
Comments: I just had my 70th birthday, which led me into introspection.

When I graduated, with honors (Radio/TV/Journalism), from TU, in 1962, I found there were few jobs which were open to women. (This was before sex discrimination was illegal. It was an unspoken rule that, generally, men got the jobs, back then.) I fought against racial discrimination, and to a lesser degree, then, age, and sex discrimination when I worked in civil rights in Tulsa for the City in the early 70s.

I went on later to use my media skills (both print and electronic) in other endeavors, for-profit and non-profit, but not commercial media.

I'm wondering if any of my contemporaries, particularly thinking of Nancy Steffens, etc. were successful in Tulsa in working in commercial media those early years? (Obviously there was one very successful woman, Betty Boyd. Anyone have any thoughts on this, and/or how opportunities have improved in Tulsa for women? (I don't live in Tulsa, so can't observe the scene.) Thanks for any info or insight.



Madeline contributed a fascinating page to this site a couple of years ago,
"Media People in the 1970s Made Major Difference in Race Relations".

Louise Bland is another 1960s Tulsa TV success story.
---

October 06 2010 at 20:43:34
Name: Alan Lambert
Topic: HI TO GARY AND THOUGHTS ON FRANK SINATRA, JR.
Email: bbsn@att.net
Comments: Hi Gary! I always enjoy your reviews...It seems a good part of my lfie has spiraled around KWGS and T-U. It's a good thing!

Earlier...Frank Sinatra, Jr. was mentioned in the blog. I had the pleasure of seeing him at the Broken Arrow PAC this year. He was great! He moves slowly across the stage and simply sings his socks off. The BA Arts and Humanities folks have been parading several good acts like this in recent years: Glenn Miller Orchestra, Jimmy Dorsey Orchestra, The Four Freshman and lately I emceed for the Harry James Orchestra directed by Fred Radke (lead trumpet for Harry James in the early 80s).

Alan Lambert
Big Band Saturday Night on 89.5

---

October 06 2010 at 16:14:32
Name: Gary Chew Again
Topic: Imagining John Lennon
Comments:
To Mr. Cripps: Another reminder: the Lennon bio-pic, "Nowhere Boy" opens WIDE Oct 15th. I'll have a review of it, here. Imagine that? Thanks for the tip Mr. Cripps, I'm now booking a flight to Tulsa, then a car to Bartlesville. Rachel Weisz makes my heart throb 'n' flutter. What an actress, too. Ben always gets the cool chicks for his pitchers.

---

October 06 2010 at 16:06:13
Name: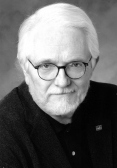 Gary Chew
Topic: Lambert's Longevity
Email: Northeast of Eden
Comments: Congrats spoken on a big PA system go to Alan for his tenure in Tulsa broadcasting. Great to hear someone's still pouring out on the air what we brought on to KWGS under the name of "Standard Reprise" back in the mid-70's. There were lots of big band LPs and of singers, too in the KWGS library, then, that had never had a needle to them. And 50 years isn't anything to sneeze at. I did it for 51, and I guess, Alan , we only have to make way for Larry King, who's show came over on the Mayflower, right?

---

October 06 2010 at 15:47:11
Name: Jim Cripps
Topic: Passings and *Untitled
Comments: Edwin Newman, much respect.
Tony Curtis, you'll be missed.

I don't know if anything will come Tulsa's way, but Terrence Mallick (an Okie by way of elsewhere), Ben Affleck (with Jennifer Garner), and Rachel Weisz are in Bartlesville filming a yet-to-be-announced-titled movie. Affleck and co. were spotted at Sonic last night.

And, let's all remember John Lennon on the 9th (http://imaginepeacetower.com/).

---

October 06 2010 at 13:54:18
Name: Scott Linder
Topic: Alan Lambert and Big Band Saturday Night
Comments: Wish I could be there for the Big Band Saturday Night broadcast. Please say hello to any of my Tulsa Local 94 musician friends who still might remember my name!

By the way, the last time I was in the Crystal Ballroom at the Mayo Hotel was many years ago when I had a very nice chat with former KVOO announcer Bill Ryan who paired with Dick Charles to co-anchor "Kaleidoscope" in the afternoons back in the 60s.

Bill was then working as a bellman at the Mayo. It made me sad to see him there. As I left, I remember him saying "thanks for coming..." in his beautiful classic radio voice. I never saw him again....

---

October 05 2010 at 17:29:49
Name: Mike Bruchas
Topic: Guy Atchley
Comments: Guy will be inducted into the Arizona Broadcasters Hall of Fame along with Joe Garagiola.

Here's a link:

http://www.kgun9.com/Global/story.asp?S=13267134

---

October 04 2010 at 22:08:44
Name: Webmaster
Topic: Previous GroupBlog link
Comments:
Archived GroupBlog 316. It was getting a bit long, due to my being busy winding up my Cloud Computing program at TCC, so on 10/11/2010, I sawed it off here. Continuity was preserved.

At this point, we had just heard from Alan Lambert who is celebrating his 50th year in broadcasting with Public Radio Tulsa at the Mayo Hotel on 11/6.
---
Back to Tulsa TV Memories main page