Tulsa TV Memories GroupBlog 303

TTM main | What's new on TTM? | GB Archive




November 13 2009 at 22:51:14
Name: Jim Reid
Topic: Grandparents in WWI
Comments: My grandpa, Francis Reid, was a cook on the U.S.S. Lake Mary, a collier (coal ship). He and his brother J.C. joined up together and were sent to the Great Lakes Naval Training Station near Chicago for basic training. Grandpa got through OK, but uncle J.C. was hit by the big influenza epidemic and died there in Chicago.

Grandpa's ship was one of the first to dock in Germany after the armistice was signed. He went ashore with all sorts of trading material and came back with a pistol, a framed picture of the Kaiser, a pointy-topped officer's helmet and tons of other souvenirs.

I used to spend hours going through all the foreign postcards and money he brought back. He had divided up all this stuff and his coin collection so the grandkids would all get some of it after he was gone. Two years before he died, someone broke in and stole everything. At least I still have the pointy-topped officer's helmet.



That, and Mr. Zing's hat.
---

November 13 2009 at 22:08:27
Name: Webmaster
Topic: "Pirate Radio" podcast with Gary Chew
Comments:

Gary Chew discusses the new movie he just reviewed, "Pirate Radio", with Peter B. Collins on PBC Podcast #66. Gary comes on at 1:16:00 into the show.
---

November 13 2009 at 20:20:13
Name: Beverly
Topic: Phillip Sumner
Comments: Loved the pictures! Thanks for sharing.

---

November 13 2009 at 14:25:25
Name: Lazzaro
Topic: re: Phillip Sumner's Rumble Fish redux
Comments: Excellent. I love this kind of thing.

Mr. Coppola stopped in for lunch at my then place of employment during the shooting of Rumble Fish and was given a tutorial in the new-fangled video poker machine perched on the bar. He seemed to take right to it. I think his meal got cold and another drop in the bucket of production budget over-run was added.

---

November 13 2009 at 09:30:56
Name: DolfanBob
Topic: Leon
Email: DolfanBob@lycos.com
Comments: Mr. Chew.

What a Kuh-Winky Dink you mentioned Leon. I just got to work and logged on, and by chance I am wearing my Master of Space and Time shirt that I bought at his concert at the Riverwalk in Jenks a couple of years back.

I do not know if the Urban Tulsa is online to read or not, but if it is you need to read this week's article about his Church studio and all the greats that were there and where the studio is headed now with new owners. It is a great read.

Sorry you missed him last night but he shows no signs of slowing down.

---

November 12 2009 at 23:07:06
Name: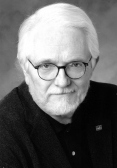 Gary Chew
Topic: Russell Bridges In Sac Tonight
Comments: Just got a call from a booker of musicians here in Sacramento a little bit ago. She left me a message saying some upstart rocker guy named Leon Russell was holding forth this evening at Harlow's downtown starting at 9.

I wish I'd've known 'bout this earlier so I could've done some napping ahead of time and be able check out this Master of Space and Time from Tulsa and see if he's got any music moxie. It be almost past my bedtime by 9 bells. Alas, Leon probably gets to sleep in on the bus.

Got Mazeppa Pompazoidi on mah mind.



Gary reviewed a Leon concert in 2007.
---

November 12 2009 at 18:32:53
Name: Phillip Sumner
Topic: Rumble Fish
Email: phil@sumnerphoto.net
Comments: Hey all, I am a long time lurker here. Partially inspired by "The Outsiders" page on TTM, I set out to take some "then and now" pictures from "Rumble Fish".

If you would like to check them out, they are on my photo blog at SumnerPhoto.net/blog.



Thanks for uncloaking, Phillip! These are good.
---

November 12 2009 at 02:28:23
Name: Mike Bruchas
Topic: Thanks, Scotty Comstock!
Comments: Now if you only had a working Ampex ACR for me (TV humor of another decade; Ampex made BETTER TV cart machines than RCA ever did).

Are you in Tulsa, OKC or elsewhere these days?

---

November 12 2009 at 02:10:55
Name: Scotty Comstock
Topic: THE WAY WE GET BY
Email: scottycomstockatahoodotcom
Comments: THE WAY WE GET BY; Next airing: 11.12.09 8pm OETA OKLA.
---

November 12 2009 at 00:29:44
Name: Wilhelm Murg
Topic: Gary Chew's Game
Email: wilhelmurg at yahoo dot com
Comments: I would love to play but this one's too easy. I take it you mean the famous cover of "Louie Louie," not the original version by Richard Berry. It's actually one of the most covered songs in rock music.

Rhino Records, back when they were still owned by Branson and Foo, put out a BEST OF LOUIE LOUIE Vol. 1 but I don't think any other volumes followed. I know they claimed to have found over 100 versions of the song (like 188, if I remember correctly). The album featured a hardcore version by Black Flag and an EZ listening version by The Sand Pipers. I have the famous Patti Smith Band bootleg where she sings The Velvet Underground's "Pale Blues Eyes" and then effortlessly segues into "Louie Louie." Iggy pop always sings the set with the imagined dirty lyrics that started the FBI investigation into the lyrics in the early 1960s - it was found to be unintelligible at any speed.

My problem has always been whenever I play it on guitar, it magically turns into "Wild Thing."

---

November 11 2009 at 22:08:35
Name: Mike Bruchas
Topic: PBS POV Series offering - THE WAY WE GET BY
Comments: Am not sure if OETA or KRSC-TV carry the POV series, but if they do, take time to watch this documentary about the Bangor, ME airport troop greeters.

It started airing nationally on PBS today, 11/11/09, and also has had some theatrical showings. I saw it and met the husband wife director and producer team earlier this fall.

TheWayWeGetByMovie.com

---

November 11 2009 at 20:57:58
Name: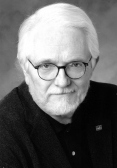 Gary Chew
Topic: Blasts from the Past
Comments: Surfing the shops today, literally, at Sacramento's Arden Fair Mall (Mall: a collapsed main street under one roof where crazy people do target practice on fellow shoppers), I fell by my fave, quasi-old-fashioned burger joint, Johnny Rocket's, for some lunch.

As I've waved-off on burgers since E. Coli came on the scene with such frequency, I now make it a grilled chicken breastwich with fries and iced tea sweetened with phony sugar. Gotta watch them blood sugars, too.

While sinking my teeth into Johnny's expensive, but tasty meal, someone in the joint monied-up the jukebox. And, oh did the memories begin gushing out of the speakers in the ceiling!

Would you believe(?): Louie, Louie, Runaway, Leader of the Pack, Duke of Earl and probably the most relevant smash hit on today's Oldies But Goodies list: Get A Job!

I'm recusing myself and Scooter (Scott) Segraves from this little test (for obvious reasons)...but who else can, "the sooner-the-quicker" come through with all five names of those who did these monster Blasts from the Past?

You have to be an old bastard to play this audio game.

Ready...set...go. No looking on your neighbor's 'puter.

Winner receives a free subscription to Mike Ransom's famous TV/Radio Mems Website we all know and love.

---

November 11 2009 at 14:59:35
Name: Mike Bruchas
Topic: THE GREAT WAR on Veterans Day 2009 - tangent
Comments: How many of you had parents, family or grandparents who served in World War I?

My late grandfather William Marvin Emmons did. From Arkansas. I have a pic of him at Fort Dix, NJ. He was later gassed during fighting in Europe and it shortened his adult life after the war. Not a drunk but whiskey and long hot baths soothed the pain, my late Mom said. He passed about 12 years before I was born.

My other granddad, Joe Bruchas and his brother Anton (Tony) had deferments as they made "ambulance baskets" in Chicago for the war effort. (Thanks to Don Lundy for finding copies on-line of their deferments!)

It's tough to fathom that so many people died of influenza then, too, including many doughboys who never made it to Europe OR survived the War to catch the killer flu in Europe or on their return home.

---

November 11 2009 at 14:32:25
Name: Tulsa Area Music Archives
Topic: TAMA Veterans Day Tribute
Email: info at preservemusic dot org
Comments: The TAMA Staff has put together a short music tribute in memory of our friend/missing Navy pilot Lt. Joe Houston, our veterans, and their families. We appreciate their sacrifices and their service!

PreserveMusic.org

FindJoeHouston.blogspot.com

---

November 11 2009 at 12:25:26
Name: Joe Sonderman
Topic: Chicken 66
Email: stlrt66 at aol dot com
Comments: I have a great old postcard from "Chicken 66" in Tulsa. A photo from the Beryl Ford collection puts it at Southwest and Quanah. Does anyone have any information about the history of this place? Also, where was Southwest and Quanah? I know Quanah became Southwest in the 50s, but where did they meet?



A colleague of mine has some of the answers, I believe. I'll check with him.
---

November 11 2009 at 09:06:27
Name: Teb Blackwell
Topic: Machoe Van Dyke
Email: tebii at comcast dot net
Comments: Anyone know where Machoe Van Dyke is? I'd like to talk to him regarding a 1960 Tulsa band he was in. Thanks.



I find "Mahcoe Vandyke" in the Tulsa phone book, but he is Mahcoe Van Dyke Jr. so you are probably looking for his dad.
---

November 11 2009 at 01:41:47
Name: Mike Bruchas
Topic: Having a KOTV flashback tonight
Comments: WFLD-TV (Fox Chicago) ran their post-midnight airing of the M*A*S*H episode whose plot was a b&w documentary within a show with long-time L.A. news legend, Clete Roberts.

I saw this first run at KOTV in Master Control with Stuart Odell and Brad McLaughlin lonnnng ago...

---

November 10 2009 at 20:47:45
Name: Mike Bruchas
Topic: Anyone know?
Comments: The TTM Amazon store has the Aluratek WiFi radio tuner bug at a good price. I am thinking of buying some as cheap stocking stuffers.

Has anyone tried it on your laptop or as a USB plug-in on your PC?

---

November 10 2009 at 18:53:10
Name: Beverly
Topic: Internet radio
Comments: I'll have to admit, I'd had no idea there was internet radio. But after reading here...I love Lush. Thanks for informing me.



I have a weakness for those chillout chanteuses on Lush (one of the SomaFM channels).
---

November 10 2009 at 18:02:24
Name: Scott Linder
Topic: Real radio
Comments: Amidst the flurry of quasi-radio that seems to appear on every available byte, I'm pleased to report that real radio is still alive, at least here in Lost Angeles. My favorites are classical KUSC and jazz on KKJZ. Both are available for listening via their websites, if anyone would care to listen to real music and talent with an IQ greater than that of a turnip.



I've listened to a lot of KKJZ (formerly KLON) in my time. I even paid them a visit.
---

November 09 2009 at 19:35:49
Name: Erick
Topic: Jack FM
Comments: Jack FM is actually a national satellite format, I think started by ABC Radio several years ago. At any given time, you might hear a song from Jefferson Airplane roll into a song from The Spinners, and then roll into a song from R.E.M.

It's an interesting format, designed to compete for listeners in the age of the iPod.

Tulsa doesn't have a Jack FM station (or a station with a similar format), but OKC does.

---

November 08 2009 at 17:56:40
Name: Webmaster
Topic: MAINTAIN
Comments:

Last night, I saw the short-lived KTUL late-night psychedelic show, MAINTAIN, on TV for the first time since 1973.

I just bought an LG BD370 Network Blu-ray Disc Player from Amazon. Besides playing the new hi-def discs, it's also able to access Netflix and YouTube. Once I had it hooked up, I signed onto YouTube, and watched MAINTAIN videos posted by Jason Fincher, son of MAINTAIN guru, Edwin Fincher.

You can watch them on your computer at the MAINTAIN link above, or on the TTM YouTube channel.

I made a discovery in the process of getting the Blu-ray set up. If running cable to another room of your house for an internet connection is a problem, a great solution is the Powerline technology. It turns your home's electrical wiring into a network. With the Netgear XAVB101 Powerline AV Ethernet Adapter Kit, you plug one device into an AC socket in the computer room and the other one in a socket in the TV room. Instant network.
---

November 08 2009 at 08:43:47
Name: David Bagsby
Topic: Radio
Comments: Current favorite internet radio is Pandora but I'll check out Soma as I've heard tons of things about it...plus if the webmaster here is using it, it must be good

---

November 07 2009 at 02:07:53
Name: Wilhelm Murg
Topic: RADIO RADIO
Email: wilhelmurg at yahoo dot com
Comments: The only time I hear radio is when I'm changing CDs in the car, which comes to less than a minute's worth per week. The closest I come is a combination of Deep Tracks and XMU both on XM satellite, which we get with DirecTV.

My friends on Facebook also keep a steady flow of both old and new music pumping through the site. It's nice not to hear obnoxious car commercials and "Free Bird" every fifteen minutes. It's also sad that a medium with so much potential would end up being abused to the point that it's totally irrelevant. How many more times do you really want to heard "Bennie & The Jets"?


---

November 06 2009 at 20:05:03
Name: Kenny Bolen
Topic: Carl Ballantine
Email: bojoker@att.net
Comments: Just read where Carl Ballantine has passed away. For all who enjoyd McHale's Navy would remember him and for us who watched Johnny Carson, a frequent guest who proceeded the Comic Magicians we see now.....Another part of my youth is gone. RIP Carl...

---

November 05 2009 at 13:11:15
Name: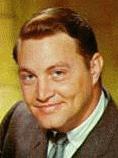 Jim Ruddle
Topic: An FM Icon
Comments: Gary Chew remarks that he sometimes listens to WQXR for classical music.

For many years, as an FM station owned by the New York Times, WQXR provided a strong signal to the NY, NJ, CT area. No more.

The Times has been stumbling financially for the past few years and dumped the station to, I believe, a Spanish-language programmer, although I haven't listened. The WQXR format now is broadcast on 105.9, a public station, and the signal sucks. The staff seems to be the same, including ex-Oklahoman Midge Woolsey who is music host from 10 AM to 3 PM, weekdays.



I have an odd association with WQXR. It played a small part in a 1964 Cold War thriller, The Hand of Mary Constable, by Paul Gallico.

As a kid, I read it in one of my dad's Reader's Digest Condensed Books. You can still see these books on shelves in TV shows today. They are a dime a dozen in thrift stores and were designed for eye appeal, so set decorators evidently have rafts of them.

I liked the story so much that I instantly bought the book when I saw it at a Tulsa library sale a decade ago. At some time further in the past, I had checked out the uncondensed version and read it. It was sexier and longer, but in fact, I found that I preferred the condensed version. Is that so wrong?

Its description of New York City milieus, the world of spiritualists and seances, and the subject of cybernetics really got my attention. A TV movie was made from it in the late 60s ("Daughter of the Mind"), but it didn't hold a candle to the book.
---

November 05 2009 at 11:12:54
Name: Steve Bagsby
Topic: Radio on the web
Comments: If you get a chance, check out WWOZ Radio from New Orleans. Interesting mix of stuff.

---

November 05 2009 at 00:35:34
Name: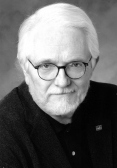 Gary Chew
Topic: KC and Sac Radio
Comments: Yes, David. We probably listen to the same in-your-face liner voice-guy too. He's always got a smart-ass remark between the sets...and something negative to say before every commercial break, as well.

Speaking of Kansas City. One of the last times I was in that town, I saw the home team play tonight's world champion New York Yankees. That wuz a long time ago...and the only time I've ever seen the Yankees in person.

---

November 04 2009 at 19:16:10
Name: David Bagsby
Topic: FM
Comments: We get JACK FM here in KCMO also...pretty big mish mash so unpredictable and great.

---

November 04 2009 at 18:42:53
Name: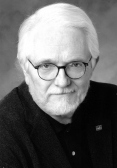 Gary Chew
Topic: Listening to the Radio
Comments: In response to Maestro Bruchas. I have XM/Sirius Satellite Radio and get over 200 channels...plus...The Bob Edwards Show...in my flat and Toyota.

Online, I listen to WBGO in Newark, KUSC in L A, some, and some, also, to WQXR in NY, when the mood's in for classical.

But, locally, it's JACK-FM (out of the air) for rough 'n' tumble radio that's not too many ticks away (format-wise) from KMOD in Tulsa. The station's vocal liner logo is:
"JACK-FM...playing what we want."



Gotta put in a plug for my favorite internet station(s):
---

November 04 2009 at 02:18:31
Name: Mike (maybe I have OCD?) Bruchas
Topic: For the NPR devotee
Comments: NPR Shop is selling a pre-programmed WiFi radio with ALL NPR affiliates (who have an online stream) in it.

Of course you need WiFi in your home or office and it's about $50 higher than all the other brands.

I have the C Crane WiFi radio with KWGS as my #2 hot button and WFMT as #3 on it.

---

November 03 2009 at 12:40:48
Name: Mike Bruchas
Topic: Added another TTM fan
Comments: Mark Dotter and I went to TU together a million years ago. We were amongst the first residents of TU's Twin Towers dorm. It looks out of place now on the TU campus.

Later he, future sports guy Larry Burnett and Jerry Marsh lived in a house on 6th near TU in the 1970s which still stands. KVOO's Dave "Tex" Irwin was a frequent visitor there.

Here's an e-mail from him:


"Spent some time on the Tulsa TV site, good stuff, even has a pic of Tex Irwin! What a man... have not heard from him in years.

SEVCO! I remember buying stuff from Joe, a good salesman. I still have the Empire 6000 speakers (real marble tops!) I bought from him back then. The midranges are a little raspy from the "house on 6th street" parties. I will rebuild someday...

Actually, the mysterious fire at SEVCO allowed me to purchase all kinds of smokey gear and learn how to rebuild tape machines. My room in the house always smelled of burnt electronics for quite some time!
---

November 01 2009 at 17:29:33
Name: Rick M
Topic: 1969 revisited
Comments: Gary was asking for recollections of significant events from 1969 a few pages ago. The news has been reporting the birth of the internet 40 years ago last week.

I can't say I remember it, but then I was only 10. *wink*

I must say it's hard to imagine life without it now.

---

November 01 2009 at 01:49:20
Name: Wilhelm Murg
Topic: CHRISTMAS MUSIC BROADCAST ON HALLOWEEN
Email: wilhelmurg at yahoo dot com
Comments: Since 106 FM has been playing X-mas music all day TODAY (HALLOWEEN!) Let me be the first to welcome you to what looks to be a long Holiday season. Merry Christmas to all and to all a good night!

---

October 30 2009 at 17:45:57
Name: roy lee
Topic: Booze salesman at the airport
Email: royleeshouse@gmail.com
Comments: I've got a fellow here at my hotel telling me the story of a guy who walked around the Tulsa airport in the early 70s selling half pints of liquor from his overcoat. Does anyone remember this? Who was he? Did he get rich?

---
| | |
| --- | --- |
| | |
| | Illus. by Lane Smith |
October 30 2009 at 08:37:40
Name: David Bagsby
Topic: Say cheese
Comments: The Stinky Cheese Man was a huge hit at the library when I worked at TU. It should be a film they make into a movie.

---

October 29 2009 at 17:13:34
Name: Erick
Topic: Phantasmagoria
Comments: Saw a story on KOTV last night about a house in Owasso that is decorated for Halloween using original props from Phantasmagoria.

---

October 28 2009 at 19:40:13
Name: Webmaster
Topic: My talented second cousins
Comments:

I just found out that Tulsa moviemaker Darla Enlow is my second cousin, once removed. Here is a recent Tulsa World article about her and business partner Dana Pike: "Gruesome twosome's films are just a scream".

Their web site is: NextMonkey.com.

A few years ago, I learned that illustrator, writer, and former Sapulpan Lane Smith is my second cousin. He wrote in back in GB 117. A 2004 Tulsa World article about him: "The Stinky Cheese Man comes to Tulsa".

His web site: LaneSmithBooks.com.

In their honor, I opened a new wing of the TTM Gift Shop:

Darla Enlow and Lane Smith
---

October 28 2009 at 00:15:16
Name: John K. Young
Topic: Fall Back? Hmmmm...
Email: johnk662561atyahoodotcom
Comments: Just a quick observation. I live in Arizona now and have for the last year (as of 11/4). Arizona doesn't observe DST, yet Cox is allowing the national feed ads for Arm & Hammer Baking Soda, telling folks to change their box when they set their clocks back on Saturday.

Not a Big Deal, I know... just thought it was odd that they weren't "covering" the commercial with a local ad or something.

---

October 27 2009 at 19:28:06
Name: Beverly
Topic: Night Gallery
Comments: My favorite Night Gallery episode was the one about the doll........so scary!

---

October 27 2009 at 14:04:23
Name: David Bagsby
Topic: Night Gallery
Comments: Always loved Night Gallery. I'm always trying to think of ways to tip the cap to that show in my films... most obvious example is in my short "Mooniac" when the Pizza Ape delivery guy is about to be cold cocked, you see the painting "Pickman's Model' in the background. Took a screen shot from the episode and had it printed on canvas.



---

October 26 2009 at 16:45:30
Name: Erick
Topic: Rod Serling
Comments: According to Serling's Wikipedia entry:

"He also worked for local Cincinnati TV station WKRC (Channel 12), where he wrote a series of live TV shows titled "The Storm". The program was a precursor to The Twilight Zone, as was one of the scripts: "Requiem for a Heavyweight."

I'm a big fan of his "Night Gallery" program, which currently airs on RTV (locally on channel 8.3, Cox channel 131) weeknights at midnight.



Hey, thanks for catching that!

We recently caught the Night Gallery episode, "The Caterpillar." I had seen it when it was new, and not since. But I never forgot the punchline. Great acting by Laurence Harvey and Don Knight. Also saw "The Sins of the Fathers" with Richard Thomas, Barbara Steele and Geraldine Page for the first time fairly recently. Wow. It packed a wallop.
---

October 24 2009 at 19:30:08
Name: Mike Bruchas
Topic: More Soupy stories
Comments: From Ken Broo - via e-mail:

"I worked at WKRC-TV from '90-'96 and several of the old guard there had worked on Soupy's show. In my first incarnation at WLWT, our sports office was the same office used by Rod Serling, where he wrote his pilot script for the future soap opera "Secret Storm" and his ....'Twilight Zone'"



I can't find any connection between Rod Serling and the CBS soap "Secret Storm", but he did write a 1970 teleplay, "A Storm in Summer".
---

October 23 2009 at 08:20:58
Name: Tulsa Area Music Archives
Topic: Soupy Sales Tribute Podcast
Email: info at preservemusic dot org
Comments: R.I.P. Soupy Sales

The TAMA Staff has put together a short tribute podcast of some of Soupy's work with former Tulsans Leon Russell and David Gates.

The first few listeners may be pie-splattered...

PreserveMusic.org

---

October 23 2009 at 07:56:00
Name: Chuck Fullhart
Topic: Woolaroc brand
Comments: Mike, the Woolaroc radio was not the only thing sold at Phillips stations. Washers were also sold under the brand name, and I believe refrigerators as well.

My family had started an appliance and radio repair business during the depths of WWII, ca. 1943 in Bartlesville. It was a shoestring operation to begin with, focusing mainly on doing radio repair since the manufacture of new units was almost nonexistent until after the war.

Phillips Petroleum Co. is legendary in their marketing philosophy and execution, even including putting Phillips tires on the limo that Queen Elizabeth used while in America, and which was used during Frank Philllips "66th" birthday celebration in 1939.

It was a surprise to my grandfather to learn that Phillips stations were suddenly his competitors when they began selling Woolaroc appliances. The appliances were manufactured by another company, and marketed under the Woolaroc brand. The pentup demand for these items was so great, however; that there was plenty of business in the market for everybody.

Philllips' foray into the appliance business didn't last long, and the family business and Bartlesville continued to prosper in the 50s, due largely to the fact that Phillips was expanding and running a very profitable operation. But the irony of being in competition against the very people who were largely the target market our family was serving and attempting to sell to was an ironic fact that was discussed for many years, long after the war was over.

---

October 22 2009 at 23:40:47
Name: Mike Bruchas
Topic: Soupy Sales
Comments: Just heard that Soupy Sales has passed at age 83.

He was on Detroit TV - later in Chicago and may have been seen nationally on kinescopes and early b&w video tape.

White Fang and Blacktooth - we remember you...



I loved his show as a kid and enjoyed his game show appearances, too. Here is an interesting side note on Lee Woodward's 2nd history page about the "Charlemane" puppet they had in common for awhile.

See two items above this one for a Soupy Sales podcast from TAMA.

TVParty! has a great feature about Soupy with media clips.
---

October 22 2009 at 17:33:57
Name: Jim Mac
Topic: Froug's Southland, Sanger Harris and Foley's.
Comments: I worked for J.C. Penney in the 1970s. Froug's was located directly to the south of J.C. Penney at Southland, not in the middle of the mall as one person said (in GB 286).

In answer to an earlier question: Sanger Harris opened a store at Southroads Mall in the old Woolco space. Then Foley's absorbed Sanger Harris and it became a Foley's store. When Southland remodeled and became Promenade, a new store was built there for Foley's, and they moved across 41st Street. And now Macy's has absorbed Foley's and is in that location.

When Woodland Hills Mall expanded, they built a new store for Sanger Harris. That also became Foley's and now is a Macy's store. John A. Brown was not originally in the Sanger Harris location. When John A. Brown closed at Woodland, its space was taken over by J.C. Penney.

---

October 22 2009 at 11:39:42
Name: Webmaster
Topic: Woolaroc radio / Phillips 66 service station
Comments:

During my recent interview with Sam Jones, he mentioned something I hadn't heard of: a Woolaroc radio.

I turned up a 2007 newsletter from the New Jersey Antique Radio Club that gives a 2-page history of this Bartlesville/Phillips 66-related brand, defunct as of 1948: "Fill 'er up... and I'll also take one of those radios" (article starts on page 7 of the PDF file).




One of several 1946 models of the Woolaroc radio



He also mentioned the cottage-style Phillips 66 service stations. The one at 602 S. Elgin (built in 1926) has been restored and is now an Avis Rent-A-Car outlet. Here's what it looked like originally:




Beryl Ford Collection/Rotary Club of Tulsa, Tulsa City-County Library & Tulsa Historical Society



While we're on a Phillips 66 kick...

From a KVOO-TV closed circuit program, 1/16/1959: comedian Jonathan Winters in Phillips 66 uniform (shot 1 and shot 2), plus, attractive models!
---

October 22 2009 at 01:07:30
Name: Webmaster
Topic: Previous GroupBlog link
Comments: Archived GroupBlog 302.
---
Back to Tulsa TV Memories main page