Tulsa TV Memories GroupBlog 305

TTM main | What's new on TTM? | GB Archive




December 24 2009 at 17:48:25
Name: Webmaster
Topic: Merry Christmas to all
Comments:

And for anyone who must be out in the blizzard tonight: be careful and we'll leave a gizzer blinkie on for you.

(Later note) I was one of those unfortunates. I've never encountered worse visibility in Tulsa. After 14 miles in an hour, I got stuck in my own driveway, but called it good.
---

December 24 2009 at 17:33:40
Name: Loser
Topic: KAKC Contact
Comments: To this very day, I still can't believe that those guys were actually denied admittance to "Easy Rider." What a travesty!



Give it another 40 years.
---

December 24 2009 at 16:34:25
Name: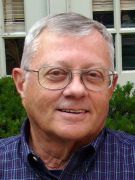 Mike Miller (via email to webmaster)
Topic: WTTG-TV in D.C.
Comments: Ran across this old (1969) newspaper ad featuring the names of the entire staff at WTTG-TV. By today's standards it was a fairly small staff. I think there were 100 in the newsroom when I worked at WFAA-TV in 1973.

Many of these staffers were either just starting out or becoming known in the Washington market. There's Connie Chung, Maury Povich, Rowland Evans and his partner Robert Novak, (they had a column in the Washington Post), Hollywood reporter Rona Barrett and and Dr. Joyce Brothers. Povich was married at the time and apparently didn't pay much attention to Connie until they co-anchored the news a few years later in Los Angeles.

Most of the reporters had worked in smaller markets before jumping to Washington and many of the names were behind the scenes types. They even included the courier who would pick up our film as soon as it was shot and rush it back via motorcycle for processing.

"IN COLOR SEVEN NIGHTS A WEEK." Interesting that they were still promoting color in 1969, some five years after it debuted in Tulsa. The Metromedia-owned station was considered the most successful in the country, largely because it came on at 10 p.m. ahead of the network affiliates.


---

December 24 2009 at 10:23:16
Name: Lee Woodward (via email to webmaster)
Topic: Merry Christmas
Comments: Ah! Maury Ferguson. My thanks to Gary and all others who still have a memory.

And my memory also tells me that it's Christmas time. So, I offer the attached photo of the King and I in a younger mode but with an old and sincerely offered bon mot to one and all, "Have yourself a merry little Christmas". I think there's even a musical backup around here somewhere.



---

December 24 2009 at 08:38:20
Name: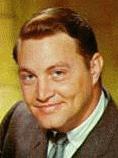 Jim Ruddle
Topic: Doc Hull
Comments: I knew Doc a bit and used to sit in the studio--announce booth-- with him at KVOO, in the Philtower.

Stopping for pancakes sounds right. He frequently expressed concern about his waistline and at one point figured that he had cracked the code that would move him to the world of the slender: Instead of having two pieces of toast with his breakfast, he would have one. That should do it.

I don't think it did.

By the way, Merry Christmas to all the TV Memories gang.

---

December 24 2009 at 01:44:35
Name: Arm
Topic: KAKC Contact
Comments: I definitely remember the radio show Beverly was asking about. It was called "KAKC Contact." I know it aired on Sunday night, I believe from 9:00 to midnight. It was a call-in show for troubled teens, dealing with relationship problems. Although I was extremely troubled, I hardly ever listened to the show, and only called once. Sunday nights were depressing enough, as I looked forward to another miserable week of my life and that Monday morning alarm clock. I'm okay now.

My only call to the show dealt with my buddy and I being refused entry to "Easy Rider" at the 51 Drive-in in Broken Arrow, due to the American flag on the back of his jacket. We called the show to complain about it. We pretty much got over it and moved on the next day, but I'll always remember turning on the show a few months later and still hearing some losers debating about whether or not they should have let us in.

That's all I've got.

---

December 23 2009 at 15:41:01
Name: Steve Hull (via email to webmaster)
Topic: Doc Hull of Sleepwalkers Serenade
Email: hullinc at charter daht net
Comments: My name is Steve Hull. Our father hosted Sleepwalkers Serenade at KVOO then later moved to KRMG. I remember, fondly, being allowed to go w/him to work at KRMG (after KVOO) on occasion, a fantastic field trip for a little boy.

His was the early morning shift. The ritual for us on the way to the radio station studio would be to stop and have breakfast at Bishop's? They had the best pancakes that I can remember.
As we arrived at the station, I don't remember whether the building was unlocked or if dad had a set of keys to unlock the door. Once inside the DJ area, dad would prep and cue records. Sometimes he would let me cue the next record while he watched to ensure that it was done correctly.

As his show started, I would wander around the darkened facility (low lighting) and frequently ended up in one of the recording studios to sit at the piano, entertaining myself by making up all kinds of things and sounds.

Sometimes being alone in the building felt a little spooky so would find comfort being back w/dad and his show.

I can't believe that I remember some of the names of people that worked at the station:

Milt Haynes? Leonard Haynes? Glen Condon? Lynn Higby?

Also remember a VW bus that dad would drive as a promotion for the station, sometimes I got to ride w/him. He would drive in traffic and announce, remotely, from the bus that he was behind someone else in traffic. He would call out the license number, I believe, so that if the person driving that car was listening to the station at that particular time, they would pull over and stop. Dad, on behalf of KRMG, would reward the loyal listener with a silver dollar. It was always a thrill when someone was listening and would pull over.

Dad made radio work look easy, maybe it was or is? He did have a great way of talking to people on and off the air. I know that he enjoyed it so.

---

December 22 2009 at 22:49:08
Name: Beverly
Topic: Radio show "Contact"
Comments: Does anyone remember a Sunday night radio talk show on KAKC in the late 60s called "Contact"? Just wondering if anyone else remembers it.



Yes, I believe that was David Stanford's show, though I think it was on KRMG in Johnny Martin's old time slot (see Arm's entry above and Si Hawk's in GB 306 for more info about KAKC's "Contact") Jim Back mentioned David in GB 56, also quoted on the Johnny Martin page.
---

December 22 2009 at 09:16:30
Name: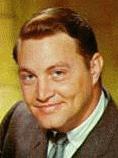 Jim Ruddle
Topic: Maury Ferguson
Comments: Back in the early to mid-fifties, I was a fan of Maury Ferguson's. He did a program about various aspects of Oklahoma and hosted it live from the KOTV studios. Apparently, he did the same thing in Oklahoma City, and drove weekly to Tulsa for the program.

He was a pleasant--if slightly hyper--fellow, but who wouldn't be with what he was doing? We oldtimers repeat ad nauseam that "live" was tough, and it was, but Ferguson made it look easy, smooth, and problem free.

Ferguson was the first truly personable narrator/host I'd encountered in local television and he was excellent at what he did.

---

December 22 2009 at 06:22:20
Name: David Bagsby
Topic: Radio
Comments: The Unfilmy Can Festival was Sartain's radio show that was on the same time as the National Lampoon Radio Hour.

---

December 21 2009 at 11:37:00
Name: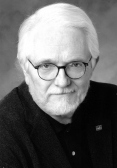 Gary Chew...Again?
Topic: Maury in OKC
Comments: Season's Best Wishes to my former colleague: King Lionel's right hand man: Lee Woodward.

I grew up on WKY-TV in OKC while attempting to mature in the hinterlands of Northern Oklahoma prior to making my pilgrimage to Tulsa.

Would you believe: Ferguson, Mr. Woodward?



Webmaster: In GB 12, 6/21/1999, Tony Sellars told us:

"Maury Ferguson is still in OKC, but retired. They took him off the Fred Jones spots just a couple of years ago."
---

December 21 2009 at 11:29:26
Name: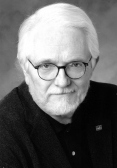 Gary Chew
Topic: What's In A Name?
Comments: Shoutout to Bob Dolfan: The Mazeppa show title, at least the front end of it, was my 'think-up.' I queried G. Ailard, "How 'bout using 'uncanny'? Nice flip on Cannes, doncha think?" Since Maestro Sartain hails from Tulsa, he added the now famous 'camp meeting' we all know, love and continue, to this day, to experience steeped in a sense of mirth.

Part of my retirement income is made possible through residuals for the creation of the 'uncanny' title.

From a cardboard box on a sidewalk somewhere in downtown Sacramento...

Shamelessly taking credit, I remain Delmeaux de Gillette du Coffeyville.

---

December 21 2009 at 11:19:45
Name: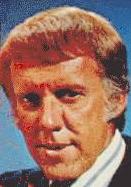 Lee Woodward (via email to webmaster)
Topic: Photo in the Tulsa World today
Comments: I was going to add a photo that was in this morning's paper of three people from a WKY-TV photo shoot from years ago.

It refers to a Ned Hockman (center) flanked by, on the left, Howard Neumann and on the right, Bud Wilkinson. Actually, I recognize the fellow not as Ned Hockman, but a fellow named Maury _______ . He was, when I came here in the fifties, an ad man from Oklahoma City. He had the Fred Jones Ford account, which was huge. I just cannot remember his last name. I know the sleuths out there in TTVM land will come up with it.



Here's the article by NewsOK.com with photo in today's Tulsa World:

"Former OU professor knew how to frame his world"

(Minutes later) In a note above: Gary Chew filled in the blank: Maury FERGUSON.

The complete story at NewsOK.com has a more recent photo of Mr. Hockman:

"Ned Hockman, OU professor and film director, dead at 88 "
---

December 21 2009 at 10:57:14
Name: Mike Bruchas
Topic: Birthday Boys
Comments: It's the shortest day of the year.

Somehow, waay back when, a lot of us geezers were born on this date.

I turned 59, former KTUL engineer Ed Morris 65 and Bob Hower is ??.

Former KTUL hand, Don Lundy, has a birthday, too, on 12-23.

I worked with two other guys NOT from Tulsa who had 12-21 birthdays, must be something in our birthdates which "drove us to TV careers".

---

December 21 2009 at 10:10:42
Name: DolfanBob
Topic: Mazeppa
Email: DolfanBob@lycos.com
Comments: Do any of you Mazeppa fans remember G-ailard twisting the name of the show to The Un-filmy Can-festival and Camp Meeting. Did I just dream that ?

---

December 21 2009 at 01:41:18
Name: Dana LeMoine
Topic: Mazeppa Articles
Email: d4wdw@valornet.com
Comments: Here are links to a couple of articles in Sunday's Tulsa World (about the new DVD available from Mazeppa.com):



"Mazeppa clips rescued with fan's ancient VCR"

"Who's laughing now? Final lost 'Mazeppa' tapes released"

Oddly enough, G. Ailard contradicts the origin of the name "Mazeppa", as told on this site by G. Ailard in GB 11.



Webmaster: A caption under the pictured "Mazeppa" matchbox cover states that it "helped inspire" the show's name (which was actually "The Uncanny Film Festival and Camp Meeting"). This may have been an assumption by the caption writer.

There have been a number of "Mazeppa" products over the years, one reason being that there is a town of Mazeppa, Minnesota. Other Mazeppa references at Wikipedia's Mazeppa disambiguation page.
On the history of the "Mazeppa" name: I had noted on the 1971 Gailard Sartain interview page that "Tchaikovsky's opera 'Mazeppa' is based on Pushkin's poem 'Poltava,' which depicts the historical Ukrainian separatist, Mazeppa, in both his political and romantic exploits."

Lord Byron wrote a poem titled 'Mazeppa' about the same 17th Century Cossack leader, which had prompted Pushkin's poem as a reply.

Lord Byron's Tulsa TV legacy:

Writer John Wooley, who appeared on the Mazeppa show as a member of "The Beef Squad", is a fifth cousin of Lord Byron. The story of Frankenstein was written by Mary Shelley in the summer of 1816 when she took a challenge by Lord Byron to write a ghost story. The June 7, 1970 Mazeppa movie was "The Bride of Frankenstein", which framed its main story with a take-off of this historical incident.
---

December 20 2009 at 20:09:24
Name: Elmer and Elsie
Topic: Rex Brinlee Passing
Email: elmeratbordendotcom
Comments: Cattle all across Oklahoma will sleep better tonight.

---

December 19 2009 at 12:22:26
Name: Sam
Topic: Rex Brinlee Dies
Email: sloveall@nc.rr.com
Comments: Rex Brinlee died on Friday, Dec. 18, at St, Francis Hospital in Tulsa.

---

December 17 2009 at 17:22:44
Name: Si Hawk
Topic: Joe Henderson
Email: sihawk@hawkshometown.com
Comments: I first met Joe Henderson in 1970 while I was a member of the KELi Explorer Post 430 group. Joe was an all-business kind of guy but never failed to show a soft side for young people getting in the business.

His voice was a staple on Tulsa radio and television for Safeway, OTASCO, BJ Furniture Sales and a ton of others. Joe and Dick Schmitz pretty much owned the air waves in local voice production in the 60s through the 80s.

Between Joe and Forrest Brokaw the members of our Explorer group got an opportunity to see first hand how the radio business actually worked. The Post 430 group enjoyed free baseball and stock car races and reported back to Ken (Sutherland) Douglas, Dean (Jenkins) Kelly, Les Garland, John Steel and Dick Ralston with live (and sometimes recorded) voicer reports. We were also encouraged to produce PSAs for airing and create "long cuts" of the Top-40 tunes being played on KELi. Those skills have served me very well over the years.

A couple of years ago I was delighted to hear Joe on a local spot. It really brought back memories. God bless you Joe!



By the way, Si, here once again is the TTM Christmas card, with your granddad's Hawk Dairies as a backdrop.
---

December 17 2009 at 12:10:38
Name: Mike Miller
Topic: Joe Henderson
Comments: Remembering Joe Henderson: There is a more detailed obituary in today's World.

I would not have recognized Joe today from the photo. Only by his distinctive voice.

RIP, Joe.


---

December 17 2009 at 01:52:37
Name: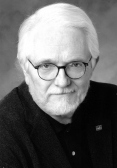 Gary Chew
Topic: Joe "Kelly" Henderson
Comments: Mike Miller's got it right, as does Mr.Sutherland not so far east of me in Elko, NV. Henderson was pretty much all professional. He did come in very early. He did the 6 to 9 air shift, "Coffee Cup Capers,) I think it was when KELi came on the air. Bill Miller Kelly did the 9 to noon.

I did the 3 to 6 afternoon drive. Seemed as though Joe was around almost all day like someone who came in at 9 or so. We spent a lot of time doing car radio checks in shopping center carlots all over Tulsa. I don't think anyone at other Tulsa stations did that. We were always seeing how we and KAKC were squaring-off with listeners.

I got off on the wrong foot with KELi. I had gone to the US Army (like Mike Miller did about that time) while KTUL was transmogrifying into KELi. I had a full time job at KTUL AM. I was told I would get my job back in Tulsa on release from service. Raymond Ruff of OKC and owner of KELi wanted me to go to his station in Wichita Falls. I like Oklahoma much better than Texas, especially when we're talking about Tulsa. I found that I was legally covered to be taken back at my full time job at 1430---to Mr. Ruff's chagrin. But he respectfully obliged. I've always appreciated his action.

Joe was a good, serious, professional man to work for. My condolences to his family. Joe and I are the same age.

I recently heard from Bill Miller, who now lives in the KC area, that Joe was failing. Joe, as I remember, was a tee-total-er: no booze, no nicotine. A pretty straight arrow, he was. Henderson was sort of a trailer-blazer for the likes of the late Billy Mays. RIP, Joe.

---

December 16 2009 at 22:53:02
Name: Ken Sutherland
Topic: Joe Henderson
Email: ken at rubyradio dot FM
Comments: 12/16/2009

I heard today that long-time KELi General Manager Joe Henderson died. Steve Clem, a former KELi jock and friend of all things related to Tulsa radio, forwarded me a 2-line funeral announcement from the Tulsa World that simply said "Henderson, Joe, Broadcaster, age 72, died Monday" and went on to give the date of the service.

I think Joe deserved more than that. The World should have done an article on his contribution to radio and especially to Tulsa. Even if you didn't know Joe, you knew his voice from the hardware store ads. Long after I left Tulsa, I continued to hear his furniture store and Safeway ads. Joe's voice was distinctive - there was no mistaking him for anyone else.

He had many accomplishments, and I am only aware of a few, but I'll spill them here, and maybe someone who knew him better can fill in the blanks.

Start with the birth of KELi, Tulsa's 1430. I believe it was in 1960, fully 11 years before I arrived, but the story still echoed through the curved hallways of the spaceship studios. At the time, Joe was the Program Director who came up with the idea of a contest to name your newborn child after the radio station, and win a huge pile of baby stuff. That is the reason that even today, there are so many 49 year old people in Oklahoma named KELLY or KELLI, or even KELi.

Not sure, but I believe the lower case "i" was his idea, too.

When I started at KELi, I was the all-night DJ, and Joe was the General Manager. He often arrived at 5:30 AM so that he could record the ads he'd sold the previous day, and get back to the work of running the station before 8. (After 40 years in the radio business, I've never seen another GM arrive that early!) His commercial production was outstanding, especially given the dilapidated old junk the station had for equipment. His work in that wedge-shaped little production room inspired me to build my own career with an emphasis on production, and today, even though we've gone from tape to digital, I still use many of the techniques I learned from Joe back in 1971 and 1972.

My respect for Joe is not based on friendship. I never had dinner at his home or even met his family. I was just a guy who worked for him for a couple of years. And I certainly was not the best employee in the place! I was an immature kid who bent every rule, and pushed the envelope as far as it would go. But Joe understood. He knew what I needed, which was a place to grow up, and he gave it to me. I'm sure I tested his patience to the limits, but he never raised his voice to me and he didn't give up on me. Eventually, I shaped up into a pretty good radio man, even if some might disagree, and I have Joe Henderson to thank for being such a positive role model early in my career.

Thanks, Joe!

Ken Sutherland
President
Ruby Radio Corporation
Elko, Nevada
Mix 96.7, 94.5 Coyote-FM, BIG Country 103.9
ken@rubyradio.fm

---

December 16 2009 at 20:51:40
Name: Webmaster
Topic: We have our winners!
Comments:
The question was: What business was formerly in the building that is the current site of Coney Island?

David Batterson came up with one of the correct answers: the Downtowner Motor Inn. He wins a Jack Frank "Tulsa A to Z" DVD, as does Erick Church for his answer of the Executive Inn.

Congratulations to both winners, and Merry Christmas!
By the way, here is Scott Linder's Mock Coney Island Coney recipe.

And now, some photos and information about the answers in this 13-image TTM Flickr photoset from the TTM photo/video briefcase. Thanks to Mike Bruchas for his photos, and Cara Orban, History Librarian at the Research Center of the Tulsa City-County Library via their AskUs service, which is great, by the way.



Ms. Orban: "Yes, you are correct about the motel on the corner of 4th and Cheyenne that currently houses Coney Island. It was known as Downtowner Motor Inn for about 20 years, from 1960 until 1981. Downtowner was apparently a motel franchise in the Southern and Eastern United States.

"I found some newspaper articles and a color brochure in our Tulsa motels vertical file, and have scanned and attached these items as JPG images.

"The brochure indicates that the Tulsa location was scheduled to open in fall of 1961. The articles attached are dated as follows:"

'Downtown hotel will rise,' Tulsa Tribune, 7/21/1960

'Downtowner Motor Inn sold, buyer plans major renovation,' Tulsa World, 8/19/1981

---

December 16 2009 at 20:13:58
Name: Dave Bartlett
Topic: Oral Roberts
Email: dbartlett@ameritech.net
Comments: I remember playing (trumpet) for the dedication of the Oral Roberts University and lighting up a cigarette during a break in the proceedings. I was promptly asked to put the thing out or leave the campus without a paycheck. I went for the paycheck (I was a poor TU student at that time). How times have changed (me too, haven't smoked for twenty-fine years).

---

December 16 2009 at 16:17:10
Name: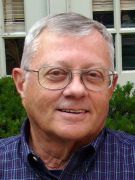 Mike Miller
Topic: Joe Henderson
Comments: This obit was in today's Tulsa World:

Henderson, Joe Weldon, 72, broadcaster, died Monday. Memorial service 2 p.m. Friday, Asbury United Methodist Church. Floral Haven, Broken Arrow.

Gary and I worked at KELi under Joe way back in the early 60s. Mr. Chew probably had more dealings with Joe Henderson than I did since my immediate boss was Forrest Brokaw while the DJs worked under Henderson, the program director.

Joe did station promos and a lot of commercial voice over work. I've heard his distinctively low nasal voice all over the country. He once remarked to me, ?You need two things to impress people. A nice car and a nice home.?

On my KELi salary, I always failed to impress.

---

December 16 2009 at 14:19:49
Name: Webmaster
Topic: TTM Contest update
Comments:

We've had a couple of answers of "Executive Inn" to the contest question. My sources confirm that it was indeed the last business at that location before Coney Island came along.

Before I knew the answer to the question, I had added a caveat that it be the first business in that building. However, my caveat came after I received an answer of "Executive Inn".

I therefore award a DVD to the first "Executive Inn" answerer, Erick Church.

But I know for sure now there is a different answer to my caveated question. So there is another DVD for the first person to answer it.
---

December 16 2009 at 13:26:35
Name: Frank Morrow
Topic: Oral Roberts
Email: frankdotmorrow@coxdotnet
Comments: My first memories of Roberts was seeing his huge tent that would pop up in the summers in large, vacant areas. It was a target of derision and jokes. "Holy Rollers," they were called. (This was during a comparatively secular time among the young in the US, even here in the Bible Belt.)

The first time I saw Roberts was on TV in Hawaii in 1960. It was a healing program with the whole range of throwing away of crutches, etc. One man came in with a huge goiter that was so large it prevented him from bowing his head. His chin was resting on it.

Oral laid his hand on the goiter, raised his head toward the heavens and yelled out "HEEEAAL!!" He simultaneously gave such a huge shove on the goiter that I thought it would either explode or come out the back side of the poor man's neck. People had to keep the "patient" from falling backward and off the stage.

Roberts roared, "Are you healed? Did God heal you?"

The visibly shaken man could not answer. He could only choke and wheeze. He could hardly breathe.

The man was hurriedly hustled off the stage.

---

December 16 2009 at 12:49:01
Name: Erick
Topic: The question must be asked...
Comments: If the webmaster is unaware of the correct answer to the question posed below...how will the webmaster know when the correct answer has been given?



The webmaster will independently obtain an answer from an authoritative source before awarding the prize.

The topic came up in conversation today. I realized I had been wrong about the Darby Lane Motel, and further internet searches proved fruitless for me. That's when I decided this would be a good question to pose.

1:24 pm: Well, I believe I found the answer myself on the internet by pure serendipity. I even have a photo, which I will add after we have an official winner.
---

December 16 2009 at 10:12:30
Name: Webmaster
Topic: TTM CONTEST RIGHT NOW!
Email: mike@tulsaTVmemories.com
Comments:

TTM Contest:

I had claimed previously that the downtown Coney Island is currently located at the site of the old Darby Lane Motor Hotel.

I was in error. The Darby Lane looked similar to the site at 123 W 4th St, but was actually located at 416 W 6th St.

The Question:

What business was formerly in the building that is the current site of Coney Island?

The first correct answer sent to my email (mike@tulsaTVmemories.com) gets the prize:

A new Jack Frank "Tulsa A to Z" DVD, which, by the way, is also available at TulsaFilms.com, SpiritBank branches, Tulsa area QuikTrip stores, Walgreens and at Steve's Sundries at 2612 S. Harvard.

(Later note: the property was built in 1960, according to the Tulsa World.
Yet later note: it is this first incarnation I am looking for.
Yet even later note: I must admit that I do not know the answer to the question at this time. But I am confident that it has one and only one answer as posed.)
---

December 15 2009 at 21:27:16
Name: Mike Bruchas
Topic: Oral & KTUL in the 70s
Comments: Before the ORU TV complex was built, KTUL was contracted to do remote tapings out there with the truck in the 70s.

Oral had taped at NBC Burbank and for a while brought L.A. union camera and production folks to work events at the Mabee Center.

---

December 15 2009 at 20:21:31
Name: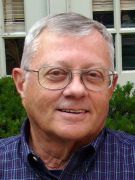 Mike Miller
Topic: Oral Roberts
Comments: My brief recollection of the late Oral Roberts is lifted from page 12 of "How High Can a Guy Stoop?"

"I covered the groundbreaking of Oral Roberts University in Tulsa. During an interview, I asked Roberts if he had ever heard Lenny Bruce?s classic routine, Religions Incorporated, in which Bruce brutally pokes fun at Roberts, Billy Graham, and other religious leaders. Oral said he had not, but, of course, was not under oath."

I also recall covering a theft of a number of bags of mail at his ministry near Boulder Park. According to a police report, one bag had about $13,000 in donations.

Roberts helped pave the way for other televangelists like Pat Robertson and Jerry Falwell.

Roberts not only changed television, his futuristic university certainly changed the landscape of South Tulsa.

The book by the way, available through this site and Amazon is a great Christmas gift idea? (And a shameful self-promotion.)



Just happen to have a page about it right here: How High Can a Guy Stoop?
---

December 15 2009 at 15:05:50
Name: Erick
Topic: Oral Roberts
Comments: Oral Roberts has died at the age of 91. Say what you will about him, but he left his mark on Tulsa television history.



As a search of TTM for "Oral Roberts" will attest.
---

December 15 2009 at 10:16:32
Name: Webmaster
Topic: Early Tulsa TV article
Comments:

From GTR News:

"KOTV Brought a New World to Tulsans" by David Jones, History Editor
---

December 15 2009 at 01:43:17
Name: Dana LeMoine
Topic: Busey
Email: d4wdw@valornet.com
Comments: Saw where Gary Busey became a new dad last week. Congratulations!

---

December 14 2009 at 13:00:52
Name: Webmaster
Topic: Linda Soundtrak's back!
Comments:

From The Lost Ogle: "Welcome back, Linda Soundtrak" (current-day NewsOK.com video interview with Linda Verin).






Scroll down a little from this spot on the KOKI page to see several original Linda Soundtrak commercials.
---

December 13 2009 at 14:48:58
Name: Lanette Brown Giese
Topic: Taylor Pies
Email: im4cruzin at the middle of the desert
Comments: Thanks to Beverly for the brain toot about Taylor Pies. My dad frequented that place, and somehow he knew the family. I believe one of them was David, probably through the boat business somewhere.

Hope this finds everyone having a good Christmas Season, and man am I thankful I'm not puttin' up with bad weather, the worst we've seen was 6 days below 40' and 2 inches of snow. Happy Holidays and Happy 2010 to all.

---

December 13 2009 at 13:39:15
Name: Wilhelm Murg
Topic: Christopher Lewis
Email: wilhelmurg at yahoo dot com
Comments: Thanks to Christopher Lewis for all the great spatter movies, not only the ones that he made, like THE RIPPER, but also the ones he distributed on VHS. I feel my life would be different if I hadn't seen SCREAM BLOODY MURDER! ("The first film to be called GORE-NOGRAPHY!"), THE TOOL BOX MURDERS, THE DEVIL'S RAIN, and all the others in the 1980s on VHS.



Some of these films are available at VCI Entertainment. Stocking stuffers? (heh, heh)

Local talent involved included the late Josef Hardt and movie critic/playwright James Vance.
---

December 13 2009 at 10:52:17
Name: Christopher Lewis (via email to webmaster)
Topic: Tulsa TV
Comments: Mike - I really get a kick out of the website - what a great tribute to a great TV town.... but I hate to see that so many have passed on!

As Bob Hope would have said, "Thanks for the Memories".

Best, Chris



Thanks, and seasons greetings to you and yours.

Chris' YouTube Channel features these high quality videos from his Tulsa days. Quite a cavalcade of TV celebrities in the second one:
---

December 12 2009 at 13:00:20
Name: Webmaster
Topic: Remco Drive-In Theater commercial
Comments:

I would have loved this item to go along with my Remco filling station. That's a young Patty Duke doing the commercial.
---

December 12 2009 at 07:21:28
Name: David Bagsby
Topic: Creature comforts
Comments: Something for the whole family:



---

December 11 2009 at 04:46:07
Name: Webmaster
Topic: Previous GroupBlog link
Comments: Archived GroupBlog 304.
---
Back to Tulsa TV Memories main page