Tulsa TV Memories GroupBlog 319

TTM main | What's new on TTM? | GB Archive



December 23 2010 at 21:25:02
Name: Jack Bettis
Topic: Rose Room Club 1950s North Side
Email: jacktheokie at yahoo.com
Comments: In 1956 I saw Ray Charles at a small club called the Rose Room. There were about ten tables and a small dance floor. This was just when "What'd I Say" came out, but before it was popular.

What I remember most was the opening act. An African-American came out on the dance floor on roller skates and picked up chairs, tables and such in his TEETH and skated around with them. His grand finale was putting a small woman in a chair, picking it up in his teeth and skating around with her. Does anyone remember any of this...Even that the Rose Room existed! Love to hear from someone on this.

I forgot to mention.....The skater's name was Lockjaw. And it cost $2 to see him AND Ray Charles!



Our good friend George Tomek remembered the Rose Room in GB 176.

Al Hess remembered a 1960 Ray Charles appearance at the Cimarron Ballroom in GB 177.
---

December 23 2010 at 06:54:33
Name: Jim Reid
Topic: Glenn McReynolds
Email: jimreid56 at aol dot com
Comments: I just read Glenn McReynolds' note from over 5 years ago thanks to the link provided. The picture of him was from the KTUL Christmas Party film that Carl Bartholomew produced back in '77 or '78. Mike, have I sent you a copy of that? If not, let me know and I will. I'm in Tulsa now visiting the folks for Xmas, but I can do it when I get back to Dallas.



No, I'd love to see it and get it out here.
---

December 22 2010 at 23:45:27
Name: Mike Bruchas
Topic: Birthdays
Comments: Happy Birthday to Don Lundy on 12/23.

A belated birthday wish out to Bob Hower and Ed Morris from 12/21.

Oh, yeah - I turned 60 then, too.
Why is it that I look OLDER than Mike Miller or Gary Chew?
But not as debonair as Ed Dumit??



Mike, Happy Birthday to you, Don, Bob and Ed.
---

December 22 2010 at 13:32:23
Name: Gary
Topic: Tulsa BBQ
Comments: BBQ joint in the 60s in west Tulsa was great D & D BBQ!!!

Courtesy of Nancy, TulsaGal.net.
---

December 22 2010 at 09:04:35
Name: Jim Reid
Topic: Various
Comments: Been away from here for a while. Three things to comment on. First, I only met Jack Morris once. Very nice guy. My 85-year-old aunt still tells the story about Jack stopping and giving she and my grandma a ride back during WWII, when picking up pedestrians was considered helping the war effort.

Second, I see someone posted a link to Glenn McReynolds' 4th of July piece that I put in as the sign-off. I was very impressed with the essay when I saw it on the news and asked Carl Bartholomew if it would be OK to run as the sign-off. He said OK. Looking back at it now, it's still a nice piece, but I can't believe we though it was a good idea to run footage of a funeral every night. Imagine that family, having to re-live that every night. Maybe they weren't night owls. Never heard anything about any complaints, except from Jim Leake when he saw it. That's why it didn't last that long.

Third, I'd love to get my hands on some Martin's barbecue sauce. Love that stuff. When I was at Channel 11 on N. Sheridan we used to go there for lunch all the time. After moving to Dallas, I would stop by there on my trips home and pick up a gallon of sauce to take back to Texas. Great stuff.

---

December 19 2010 at 17:33:30
Name: Joetul
Topic: Martin's BBQ
Email: joetul at net dot xoc
Comments: I remember going to Martin's BBQ as a kid, probably back to the late 1950s.

Other than the legendary BBQ places on Apache, Martin's was it. (I remember that jukebox too.) When Martin's closed, they sold many of the items that hung on the wall. The place had all kinds of western theme items as well as quite a few antique telephones.

A friend of my dad's bought a board that had several strands of barbed wire (bob-wahr) of different designs and the years they were popular. He gave it to my dad and it's still around.

I think a man who became my future employer bought several of the telephones and I think they may still be in that office today. I know they were wired at one time and you could talk to each other other on them.

In about 1964 another BBQ restaurant opened on 11th street called 3 Little Pigs. The building is still there just east of Darlington on the noth side of the street. These were days when BBQ was rare specialty in Tulsa. Looks kinda like a Pizza Hut building.

Martin's, Shakey's, McCollum's, Boots, Norman Angel's, King's Food Host, Don's, Sandy's, Griff's... and the hits just keep on coming...

---

December 19 2010 at 13:32:13
Name: Webmaster
Topic: New Year's resolutions / eating
Comments:

One of my resolutions for next year is to convert a lot of the RealAudio and RealVideo clips on this site over to the more usable MP3 and YouTube formats. I'll leave the older versions in place on the notion that multiple formats might help this material survive through future generations of technology.

Another resolution is to eat more Indian food.

Unrelated note: Sonya Roberts, a slight woman from Alexandria, VA, is a major league eater. Remember Cool Hand Luke eating 50 hard-boiled eggs in an hour? Sonya ate 65 of them in 6 minutes and 40 seconds.
---

December 18 2010 at 18:25:06
Name: Tulsa Area Music Archives
Topic: TAMA Vol. 6.1 Bonus podcast available.
Email: info at preservemusic dot com
Comments:
| | |
| --- | --- |
| | |
TAMA Vol. 6.1 Bonus Podcast is now
available for downloading.or via iTunes.

VOL. 6.1 Bonus
LEON RUSSELL - RRHOF TRIBUTE MEDLEY

In recognition and celebration of the announcement by the Rock & Roll Hall of Fame that Leon Russell will receive the 2011 award for Musical Excellence, TAMA has put together a medley of some of Russell's keyboard session work from his early days as one of L.A.'s top session keyboardists. Taken from earlier TAMA podcasts, if you like what you hear then you might want to check out our earlier podcasts covering the session years of former Tulsan Leon Russell. We also played this medley at a recent TAMA Leon Russell Luncheon in Tulsa, Oklahoma at the historic Mayo Hotel Museum in honor of the Master of Space and Time. Take it away, Leon!

1. Clairol "Is It True Blondes Have More Fun" Theme
2. Moody River - Johnny Burnette
3. Breakaway - Jackie DeShannon
4. I Walk The Line - Herman Clebanoff And His Orchestra
5. Say It Isn't So - Aretha Franklin
6. Jambalaya - The Raiders
7. Telstar - The Ventures
8. Ain't Gonna Try Anymore - Dean Martin
9. A Taste Of Honey - Herb Alpert & The Tijuana Brass
10. Da Doo Ron Ron - The Crystals
11. Christmas (Baby Please Come Home) - Darlene Love
12. Danke Schoen - Wayne Newton
13. Doin' The Flake - Gary Lewis & The Playboys
14. Down At Tony's Cafe - Larry Gordon
15. Hey Little Cobra - The Rip Chords
16. I'm Not Living Here - Sagittarius
17. Life Of The Party - James Darren
18. Help Me Rhonda - The Beach Boys
19. Little Deuce Coupe - The Beach Boys
20. Little Hollywood Girl - The Everly Brothers
21. Maybe He Will Come Back To Me - Patti Page
22. Mean Old World - Rick Nelson
23. Mr. Record Man - Willie Nelson
24. Mr. Tambourine Man - The Byrds
25. Not For Me - Bobby Darin
26. Out Of Limits - The Marketts
27. Queen Of The House - Jody Miller
28. Sea Cruise - Bobby Vee
29. Sugar Dumpling - Sam Cooke
30. Surf A Nova - Bruce Johnston
31. Surf City - Jan & Dean
32. Sweet Little Sixteen - Pat Boone
33. Tribute To The West Coast Musicians - Al Hazan
34. Washington Square - Les Brown and His Band of Renown
35. When Somebody Loves You - Frank Sinatra
36. Day After Day - Badfinger

Running time: 18:59. Direct from the vaults of the Tulsa Area Music Archives, Preserving Tulsa's Music History...

---

December 18 2010 at 11:47:42
Name: Michael D. Trout
Topic: Martin's Bar-B-Q and environs
Comments: Martin's produced some of the finest eatin' this side of anywhere. We lived within easy walking distance; I recall a few times my mom sending me to drop off a hunk of meat at Martin's, as they would barbecue it for you for a nominal price and you could pick it up in a day or two.

We sometimes got take-out there, but only rarely did we eat inside. The dining area, as I recall, was rather small, but there was a juke box. For some strange reason, I distinctly remember dropping a coin and playing Doris Day's "The Blue Train," the very obscure 1960 B-side of the semi-obscure "A Perfect Understanding."

Martin's kicking donkey sign is still one of my all-time favourite neon memories. "Everybody eats here but me and U know what I am." (We heard from a member of the Martin family in GB 318...webmaster)

Just as nice, and a lot more spectacular, was the neon sign for Kelly's Hamburgers on the northeast corner of Pine and Sheridan, just a few blocks north of Martin's. This giant multicolored extravaganza portrayed a comet exploding into "15¢." Kelly's burgers were not quite as fine as those of some other places (and couldn't hold a candle to my favourite burgers at Chuc Wagun a few blocks south, on the west side of Sheridan), but they tended to be a bit cheaper. Most other joints were charging 18 cents, I think. This was the early 1960s. (Another story about Kelly's in GB 186...webmaster)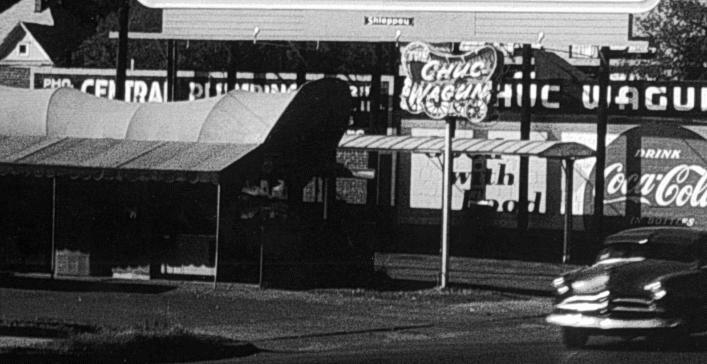 Chuc Wagun No. 1 at 2120 E 11th Street. No. 2 was at 1028 N. Sheridan. More about businesses in the N. Sheridan area in GB 101.
BatesLine.com's KML file from the 1957 Polk's City Directory used with Google creates this interactive map of 1957 Tulsa eateries.


(This is making me drool. Hamburgers here in upstate New York are a lot like hockey pucks in size, shape, and taste. On the other hand, I cannot find an edible pizza or decent Buffalo wings in Oklahoma.)

I think the other three corner lots at Pine and Sheridan were gas stations; the southwest corner was a Texaco. Not long after the Texaco appeared, the Safeway supermarket appeared on the same corner, with their parking lot surrounding the now rather small-looking Texaco. The station on the northwest corner (perhaps a Sinclair or D-X?) was replaced in the late 1960s with some kind of food joint I don't remember.

In the early 1970s the station on the southeast corner (Conoco?) was replaced with an Arby's. I had recently encountered Arby's while living in Tucson, and back in Tulsa took a stroll over to get a corned beef sandwich. Well, the Tulsa Arby's didn't have corned beef sandwiches, dagnab it, so I asked for roast beef. The smirking teenage cashier asked me if I wanted barbecue, mustard, or horsesh*t. I was stunned into silence; I couldn't believe someone could be that arrogant. Then I thought, okay, I'll call his bluff, and, smirking back, said "I'll have horsesh*t." He plopped a condiment into the bag. It turned out to be, of course, "Horsey Sauce," distorted by a mumbling teenager. And it was actually pretty good, since I really like horseradish. By the way, this was a couple years before my Town & Country incident, which had a much less pleasant conclusion.

We must not forget just a bit east on Pine was The Pines Restaurant, featured in the opening scenes of The Outsiders. Starting in the late 1960s, my family began eating supper there most every Saturday night. Shrimp in a basket, or sometimes a burger, was my choice. It's a good thing teenagers can eat an unlimited amount of greasy breading with no ill effect. Some of my best memories!




More about The Pines on "The Outsiders" page 1.


Heading back south on Sheridan towards Martin"s, there was Fire Station #17, a small Deco Moderne building that I always liked even when I was a kid. I remember it was always impeccably maintained, with a perfectly-trimmed lawn and beautiful flowers in a long planter in front. We never saw any activity there, however, and you might have thought it was closed if it weren't for its pristine condition.

On the other side of Sheridan, on the northwest corner of Newton Street where I lived, was Dr. Knight's home, with its unmistakable brick chimney with painted-on address. The number indicated Sheridan, not East Newton Street, so it was probably built before the rest of the neighborhood, which was circa 1952. It was one of the very few brick houses around, and also one of the few homes completely surrounded by a chain-link fence. If anything, there was even less activity around this home than at the fire station, and impressionable neighborhood kids concocted all kinds of stories about what really went on there. The scary rumors were fueled by the always-drawn venetian blinds, the lack of lights at night, and never a car in the driveway. One of the best legends was that only two people lived there: Dr. Knight and his daughter, and he never let the daughter out of the house, even to go to school. A couple of kids claimed to have glimpsed her through the blinds, and said she was the most beautiful girl they'd ever seen. I'm still surprised that I halfway believed some of the rumors, but the house certainly did have a mysterious air to it.

About 1973 I gashed my knuckle open on a piece of sheet steel while working at Porter Electric, and they took me to Dr. Knight to sew it up. I was amazed to discover that there really was a Dr. Knight, and stunned to think that I actually got inside the place after all these years. He turned out to be a normal old gentleman, and the inside of the house looked pretty much like any other doctor's office, with no trace of the oft-rumored torture devices. And I saw no daughter.

---

December 17 2010 at 17:59:40
Name: Dave
Topic: Blake Edwards of Tulsa
Comments: I had been unaware of Blake Edwards' Tulsa birth until his obit appeared. I was wondering how long he lived in the city. The World's AP obit, apparently with a World staff insert, said he and his family moved to Los Angeles when he was 3 years old.

---

December 17 2010 at 17:25:18
Name: Kenny Bolen
Topic: Blake Edwards
Email: bojoker@att.net
Comments: How lucky we were to have grown up in the time that Blake Edwards was able to share his genius work with the likes of Peter Sellers, Jack Lemmon, and Robert Preston. Movies like the Pink Panther, The Great Race, and Victor, Victoria, are still standards today as a measure to what a great comedy should be. Thanks to his great work and pardon me while a grab my DVD of "The Great Race" and laugh my arse off!!! Godspeed.

---

December 17 2010 at 13:07:16
Name: David Batterson
Topic: Blake Edwards
Email: Send it to the cloud!
Comments: I had forgotten he was born in Tulsa. I also didn't know (until I checked Wikipedia today) that his real name was William Blake Crump. I guess it was changed when he became an actor in his early years.



Reminds me of another super-sophisticated, urbane fellow who surprised me by being from Tulsa: Tony Randall.





One of my favorite Blake Edwards movies is "The Party" with Peter Sellers (1968). I saw it at the Village Theatre at Admiral and Garnett. (The Mirisch Corporation took on some luster in my eyes thanks to this movie.)

I recently listened again to Mancini's "Nothing to Lose", sung by Claudine Longet in the movie. Nice bossa nova tune. A distraction in the clip: Sellers (as hapless film extra Hrundi V. Bakshi) really needs to visit the restroom.
---

December 17 2010 at 10:49:28
Name:
G.ailard S.artain
Topic: Blake Edwards
Comments: It is interesting to me that local coverage of Blake Edward's death does not include the fact that he was born in Tulsa.






---

December 16 2010 at 23:37:21
Name: Mike Bruchas
Topic: Blake Edwards passes at age 88
Comments: We wouldn't have had PETER GUNN on TV and so many memorable movies. He has been married to Julie Andrews for 41 years.

Roger Ebert comments on Edwards' death




Moody arpeggiation (Mancini)
---

December 16 2010 at 22:51:10
Name: Tulsa Area Music Archives
Topic: TAMA Vol. 6 podcast now available
Email: info at preservemusic dot org
Comments:
| | |
| --- | --- |
| | |
The TAMA Volume 6 podcast is now available for downloading. Leon Russell - The Solo Years Part 3. Also available via iTunes.

We continue our meticulously researched podcast series on the music career of rock legend and former Tulsan Leon Russell in Volume Six, which will focus on Leon's earliest years on his Shelter Records label, including the 'Leon Russell & The Shelter People' and 'Carney' albums.

We also examine his live Homewood Sessions broadcast in Hollywood, an appearance with Sir Elton John at the Fillmore East in New York City on November 21, 1970 playing guitar, his famous appearance with ex-Beatle George Harrison, Bob Dylan, and others at the 'Concert For Bangladesh', and an unreleased song from the Shelter Records catalog.

As a bonus we also have Russell joining George Harrison at a concert at the Tulsa Assembly Center on November 21, 1974 to sing 'My Sweet Lord'.

TAMA Founder/host Steve Todoroff will once again be joined by one of Russell's former chief recording engineer, Mr. John LeMay, who offers insights to many of the recordings on Russell's Shelter albums.

1. Mandalay Again - Elton John & Leon Russell
2. Will The Circle Be Unbroken - Leon Russell & Friends (live)
3. Caravan - Jim Horn w/ Leon Russell & Friends (live)
4. Furry's Blues - Furry Lewis w/ Leon Russell & Friends (live)
5. Sweet Emily - Leon Russell & The Shelter People
6. She Smiles Like A River - Leon Russell & The Shelter People
7. It Takes A Lot To Laugh, It Takes A Train To Cry - Leon Russell & The Shelter People
8. Home Sweet Oklahoma - Leon Russell & The Shelter People
9. Alcatraz - Leon Russell & The Shelter People
10. Medley: Burn Down The Mission/My Baby Left Me/Get Back - The Elton John Band w/ Leon Russell (live)
11. She Belongs To Me - Leon Russell & The Shelter People
12. It's All Over Now Baby Blue - Leon Russell & The Shelter People
13. Beware Of Darkness - George Harrison & Leon Russell (live)
14. Medley: Jumpin' Jack Flash/Youngblood - Leon Russell (live)
15. Tight Rope - Leon Russell
16. Me And Baby Jane - Leon Russell
17. Manhattan Island Serenade - Leon Russell
18. Magic Mirror - Leon Russell
19. My Cricket - Leon Russell
20. Out In The Woods - Leon Russell
21. Carney - Leon Russell
22. Acid Annapolis - Leon Russell
23. If The Shoe Fits - Leon Russell
24. Cajun Love Song - Leon Russell
25. Queen of The Roller Derby - Leon Russell
26. My Sweet Lord - George Harrison w/ Leon Russell (live) @02:16:25 on the MP3
27. This Masquerade - Leon Russell
28. Lilies of The Field - Leon Russell

Running time: 2:38:45. Direct from the vaults of the Tulsa Area Music Archives, Preserving Tulsa's Music History...

Thanks to Tulsa TV Memories/Mike for the screencap of Leon & George of the 1974 show.



The webmaster's 1974 silent home movie: George Harrison with Leon Russell on "My Sweet Lord".
| | |
| --- | --- |
| | |

Webmaster: Here is an MP3 of the "My Sweet Lord" encore from the 1974 Tulsa concert. Never thought I would hear the sound that went with my film again, but here it is!

Start up the MP3, then my movie, which begins with a minute of Ravi Shankar and Billy Preston. Next comes the encore footage that matches with the MP3. Perfect syncing isn't possible due to the discontinuity of the film (I had to wind up the camera for each segment), yet the sound of audience handclapping along with the visual of hands in the air creates a rough sync that brings the movie alive.

Since the MP3 is a lot longer than the movie, I dragged the YouTube cursor back several times during the music to keep the illusion going. That's as close as we're going to get to 1974, folks!

I remember George chanting "Krishna, Krishna, Krishna... Shiva, Shiva, Shiva..." etc. during this encore. A former Beatle had a lot of latitude in 1974.

See the ticket stub and read comments from other witnesses on the George Harrison in Tulsa page.
---

December 16 2010 at 15:50:46
Name: Webmaster
Topic: Facebook question
Comments:

What happens on Facebook if you "Like" Neil Diamonds, Paul McCartley, Leo Russell, Bob Dilman and John Lemmon? (Mazeppa pg 2)
---

December 16 2010 at 15:17:25
Name: Hurst Swiggart
Topic: Jack Morris Memorial program
Comments: Hello Mike! I thought that some of your viewers might find solace in viewing the program from the Memorial. Jack Morris was the consummate newscaster and a very genuine soul. All will miss him.

Thanks, Hurst Swiggart



The 3-page program can be viewed on TTM's Flickr. Thanks, Hurst.
---

December 15 2010 at 16:18:25
Name: Webmaster
Topic: Remote control
Comments:

Ron Enderland at IRememberJFK.com has a new and relevant-to-this-site post up: "Remote Controls for our TV Sets".

I liked the idea so much in the 1960s that I bought a 1958 Zenith Space Commander 400 remote at a garage sale without the TV it controlled (described in GB 251)

For me today, the future has arrived in the form of Home Theater Automation.
---

December 15 2010 at 13:53:40
Name: Gary Chew
Topic: Leon, Jack 'n' Bob: Good Postings
Comments: Well, Leon: not a minute too soon, hum, hoss? To Jack: RIP you golfin' fool, you. And to my radio mentor, Bob: you're cooler now than then, man.

---

December 15 2010 at 12:09:30
Name: Webmaster
Topic: Jack Morris and Bob Gregory photo
Comments:

From Bob Gregory via Louise Bland:

Jack Morris and Bob Gregory at KTUL
---

December 15 2010 at 11:39:20
Name: Webmaster
Topic: Leon to get Rock & Roll HoF award
Comments:

Tulsa World today:

"Rock Hall names next inductees, including Tulsa Sound icon Leon Russell"
---

December 14 2010 at 17:56:07
Name: Mike Bruchas
Topic: BC Clark ads from OKC
Comments: Former OKC and OU grad, Steve Pickett, posted a link to this.

A lot of the BC Clark ads are now on YouTube.



---

December 14 2010 at 17:50:01
Name: Scott Linder
Topic: "Awards"
Comments: It's important to remember that the various "awards" have just become a sad commercial excuse to produce yet another "stunning" television production that has nothing to do with talent on any level.

"Actors" have none of the skills that define their profession, "musicians" and "singers" produce musical trash that no sane person could possibly appreciate, and they seem to think that audio from an iPod is what music actually sounds like... (sigh)...

We now like in a world where cheap and tacky is the norm, and little boys and girls who call themselves "producers" are now earning millions producing trash for the generations to come.

I'm so glad to be a "senior citizen", and looking forward to getting the hell out of here. I can only hope that some few will remember what we have done in the past, and pass our work along to their grandchildren.

---

December 14 2010 at 17:16:56
Name: Mike Bruchas
Topic: Jim Taylor on CBS Radio today
Comments: Don't know if it was a series or just a one-off feature.

Taylor did an interesting report on how WE identify with THE BEATLES and our favorite members of the band.

---

December 14 2010 at 12:25:23
Name: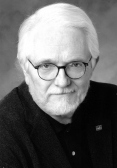 Gary Chew
Topic: The Golden Globules
Email: Just Northeast of Eden
Comments: Just read that Johnny Depp got partially nominated for his performance in "The Tourist." I guess the Globe folks had another film to vote on than the one I saw recently. Johnny's a fine, fine, actor, but there's not much to see of his talent in "The Tourist." Yawn.
---

December 14 2010 at 00:15:23
Name: Webmaster
Topic: Social Media and Tulsa TV Memories
Comments:

New buttons appeared on the main page this week: "What's new?" content is now available to you in a couple of new ways.



The orange button links to TTM's RSS feed page at FeedBurner. If you use, say, iGoogle or MyYahoo! to look at your email, subscribe on the feed page, then see TTM updates on your home page. Also, most browsers (Internet Explorer, Firefox, etc.) let you subscribe when you click the "View Feed XML" link at FeedBurner.

If you happen to be on Twitter, clicking the second button takes you to @TulsaTV, where you can elect to "follow" TTM on Twitter, bringing you "What's new?" in that form, as described last month in GB 317.

Similarly, there is now a Tulsa TV Memories@FB Facebook site. If you go there by clicking the third button, then click the "Like" button, you will get the same "What's new?" updates in your News Feed.

-----

Also new to the TTM main page are a couple of ways to tell friends about the site:

The Facebook "Recommend" button in the "What's newest" box posts to your Wall a quick link to the main TTM page: "(your first name) recommends Tulsa TV Memories main page at tulsatvmemories.com".

The "Tweet" button formats a tweet with a link to the TTM main page.

The same buttons in the "Gary Chew's Reviews" box work similarly for the "Chew's Reviews" page on TTM. (On that page, you will find them again, plus another orange button for subscribing to Chew's Reviews separately.)

-----

If you have no interest in Facebook, Twitter or RSS, fear not; you won't miss out. The buttons are just a service for those who prefer those methods of receiving and sending content.
---

December 12 2010 at 17:56:52
Name: Scott Linder
Topic: Shoes from the past
Comments: I remember "Earth Shoes", but my favorite shoes were the Murray Space Shoes. The only stores were in major cities back in the 70s, as you had to have a plaster mold of your feet from which the shoes were made. They were quite expensive, but worth every penny.

These were the most comfortable shoes that I ever owned, and I ordered several pairs of various styles over the years. Ordering was easy, as your foot-mold was kept by the dealer.

Danny Kaye told me about these shoes. Nice.

---

December 12 2010 at 13:08:30
Name: Wilhelm Murg
Topic: Kalso Earth Shoes
Email: wilhelmurg at yahoo dot com
Comments: I always thought the Earth Shoe was unisex, but I don't think women were very impressed with the clumsy look of the shoe. It was part of that post-sixties experiment in fashion that men seemed to be going through, along with the leisure suits, psychedelic sports jackets (I seem to remember Mr. Woodward sporting a few of those on the news), platform shoes, docksiders, feathered blow-dried hair, jean shirts, et al. Mix all of that with some Hai Karate aftershave and a few some overpriced stereos reviewed in the pages of Playboy, and it all adds up to a great time to be a guy.

---

December 12 2010 at 02:49:24
Name: Darrell in MWC OK, a KVOO-AM fan
Topic: KVOO AM, 1970s & 80s DJs
Comments: Where are the GREAT DJs of KVOO AM from the 1970s and 80s: Jack Fox, 5-9:AM; Jay Jones, 9-noon; Will Jones, noon-4 pm; Ralph Everly, 8-midnight; Billy Parker and so on??

---

December 11 2010 at 17:29:29
Name: Louise Bland
Topic: Earth Shoes
Email: lbland@tx.rr.com
Comments: I researched "Earth Shoes" and found that I own two pair. Totally different today than back in the 70's. Thank goodness, huh?

---

December 11 2010 at 16:16:02
Name: Louise Bland
Topic: Earth Shoes
Email: lbland@tx.rr.com
Comments: Earth shoes? --- Were they mostly for men? I can't remember them. All you guys seem to know all about them.

The ones you're showing look like for kids. Don't you think? How could I wear a pair of them? -- with what? Heh!

---

December 11 2010 at 15:34:22
Name: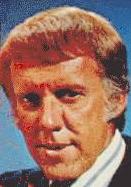 Lee Woodward
Topic: Granny's Earth Shoes
Comments: Granny has sported a pair of Earth Shoes all of her her TV life. They were popular and accommodated her wide paws and nails. (I have attached a photo)

Anne Kalso was the producer of these shoes and she may have bought the company from the original owner or not? The couple who had these at the Mall in Tulsa bought their supply when the company went bankrupt.

Granny had been wearing a pair of my kids' baby shoes, until I stumbled onto this couple selling Earth Shoes. They had this kids size and after I told them my plan, gave them to me for a plug. (You remember "plugola"?)

They sold out within a couple of months as I recall and that was the end of Earth Shoes in Tulsa. I also had a pair, but quit wearing them as I had to wear dress clothes most of the time and they were casual at best. I suppose if one wore them all the time, they might have the intended benefit, which at the moment... I can't remember; negative camber, or some such who-haa.

Too bad they didn't adapt Mr. Crumb's admonition as a commercial tag. You know..."Keep on Truckin'!"





See more of Granny and her shoes on
A day at home with Lee & Lionel pg 2
---

December 11 2010 at 11:24:05
Name: Rick M
Topic: Earth Shoes
Comments: I recall wearing them in the mid 70's while in high school. Ugly, yet you were cool if you wore them. I remember a retail shop at Southroads Mall. Seems like it was on the lower level next to
SEVCO. They took a while to get used to, but after a while became almost comfortable. I never really noticed when they faded away. Can't say I really miss them. I found this for a time-line of the original Kalso brand.

http://earthbeach.com/Library/info/back_from_past.htm



Since Earth Shoes are still a going concern according to this timeline, maybe Granny can pick up an endorsement deal.
---

December 11 2010 at 09:56:06
Name:
Louise Bland
Topic: Jack Morris, Dorothy's
Email: lbland@tv.rr.com
Comments:

Jack Morris. His noon news followed my show "Spotlight" with Louise Bland. Saw a lot of him over the years. Loved him and Bob Gregory. The best in the business at that time.

Mike Miller, I commentated a show at Dorothy's shop, with Men Models only. High Heels and all. Sure wish we had a clip of that one! Those were some of my fun days. Wish I'd not thrown away all the TV clips from my show! Some were remarkable with the biggest names in Hollywood and Industry.



Luckily, Louise did save her still photos, some of which can be seen with her comments on the Louise Bland page here on TTM.
---

December 10 2010 at 21:55:42
Name: Mike Bruchas
Topic: Earth Shoes
Comments: They could be MOST painful to drive with, especially for a 400-mile trip and no other shoes to wear. That inverse heel thing... I made a Wichita round-trip one day in the mid-70s and I was aching.

They also were VERY expensive for a TU college kid in the early 70s.

John A. Brown sold a design knock-off which ended up being actually better built and at a better price.

Flash forward - Don Lundy's brother-in-law, an ex-Army paratrooper, still wears them in a sandal version today. It's the shoe du jour for them guys who jumped out of planes, too often.

---

December 10 2010 at 18:07:30
Name: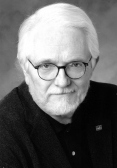 Gary Chew
Topic: Seeing It Now at Dorothy's Dress Shop
Email: Just Northeast of Eden
Comments: Can't let my old friend's piece on Dotty's Dress Shop go by.
I missed this...one of the many of Mike Miller's memorable acc'ts of Tulsa life...and it was great to hear his dulcet tones once more. Seeing him hold that mic and give an on-the-ground dress shop acc't took me back to the old KOTV blooper reel that contained Mike being flummoxed by a flaccid wind screen on a Ch 6 mic. Another of the many talents of the 3-M Dude. I can see that doing the dress shop piece required Mike to take a beverage.

---

December 10 2010 at 12:51:38
Name: Chuck Fullhart
Topic: Kalso Earth shoe
Comments: In response to Mr. Murg's question about the Kalso Earth Shoe ads in Rolling Stone: The couple that owned the Earth Shoe store that was a tenant at Woodland Hills Mall for years- late 70s and early 80s- sold Earth Shoes both on the retail level and in mail order. I can't remember the name of the couple at the moment, but the ad, I am pretty certain, was theirs. And, I seem to recall the mail order business made more money than the retail side of their business. I'll see if I can find the name of the couple in the archives.

---

December 10 2010 at 05:20:27
Name: Wilhelm Murg
Topic: Kalso Earth Shoes
Email: wilhelmurg at yahoo dot com
Comments: I was asked a question I couldn't answer. So for years, well into the 1980s, there was always an ad in the Rolling Stone Classifieds for Kalso Earth Shoes, and the address was in Tulsa. Why was the world getting their Earth Shoes from Tulsa? Did the local Earth Shoe stores overstock and end up with enough shoes to stay in the mail order business? Or were they still being made and simply distributed through Tulsa?

I had a couple of pair, but had to stop wearing them - I'm flat-footed. I remember the burlap bags they came in. The composer and philosopher, John Cage, wore a pair during his visit to Tulsa in the early 1980s.



I hope we get an answer to that one. I once ordered from an ad in Rolling Stone an ordination from the Mother Earth church for five bucks.
---

December 09 2010 at 18:13:55
Name: Webmaster
Topic: Dorothy's Dress Shop with Mike Miller
Comments:

Almost two years ago, Beverly asked about Dorothy's in GB 279, where we saw some Beryl Ford photos of same.

Jack Frank recently put up a video of an early 1960s KOTV news segment on a fashion show at Dorothy's, with an all-male audience (looks like a scene from "Mad Men"). The reporter was none other than regular TTM contributor Mike Miller. At the end of his report, Mike was handed a cocktail as the cigarette smoke swirled.

I should mention that Jack's great "Let's Go Downtown", "Stuff That's Gone" and "Tulsa's Uncommon Houses" shows are now on one DVD titled "Classic Set". Special price this week: $15. Just in time for Christmas! Order at TulsaFilms.com.

Mike's autobiography, How High Can a Guy Stoop?, is another great gift idea. I highly recommend it.
---

December 09 2010 at 16:44:14
Name: ragtimered
Topic: SKATING
Email: ragtimered@yahoo.com
Comments: I too grew up by the fairgrounds and skated at the ice rink there all through the 1970s. I also spent tons of time at Skateland, Skateworld, Four Seasons and the Williams Center Ice Rink. It`s seems as if there is nowhere to skate in Tulsa anymore except for the old Four Seasons aka Oiler Rink and the outdoor Winterfest rink. (See Sonny's post in the previous GB)

---

December 09 2010 at 15:19:45
Name: Webmaster
Topic: Previous GroupBlog link
Comments:
Archived GroupBlog 318.
---
Back to Tulsa TV Memories main page