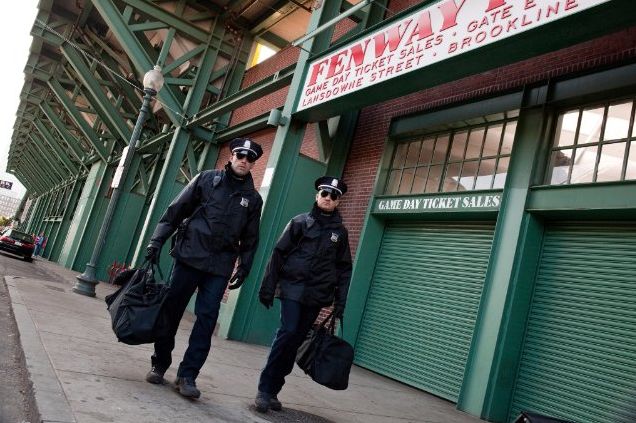 "The Town" | A film review by Gary Chew


GARY CHEW/Sacramento
9/13/2010

The Mystic River and the Charles River are cousins, sort of. Both flow eastward into Boston, meeting up at the Hah-buh.
The movies, "Mystic River" and "The Town," are closely related, as well. To clarify that further, the title of Ben Affleck's new film, "The Town" refers to the portion of near downtown Boston known as Charlestown, which takes it name from the Charles River...also known as The River Charles.
It's where Bunker Hill is, too. And through the movie, the Bunker Hill Memorial, like a fore-shortened and less-bleached cousin of the Washington Monument, is seen standing at attention in several panoramic aerial camera sweeps of Bean Town.
Showing his talent once again, Ben Affleck directs (for a 2nd time) and stars in "The Town." He, along with Peter Craig and Aaron Stockard wrote the screenplay. It's taken from a 2004 novel by Chuck Hogan titled, "Prince of Thieves."
Insofar as what's new or different about "The Town": it's probably as unmoving as the title, except for the way the actors do their parts and the story is written---if you don't ask yourself questions about how it so easily accommodates to your need for entertainment.
A problem I have seeing heist films is finding something to get "next to" with hardened criminals who, in moments when they're not taking things that aren't theirs or shooting cops to get away, show their hearts and reveal the humanity they usually mask or can't sense inside themselves.
It's difficult not to sympathize or, at least, have some emotional response to the characters in the R-rated "Town." The casting it nigh onto perfect.
Affleck is Greg, a clever, dark-minded, blue-collar thief. Jeremy Renner ("The Hurt Locker") is his longtime bud in crime, James. Male bonding and redemption are always much a part of Bostonian crime films, as are Irish culture and family with Catholicism and the conflation of what might be called the thug/cop syndrome.
| | |
| --- | --- |
| | |
| Ben Affleck | Jeremy Renner |

Dennis Lehane, we're reading you.
Greg and James are hooked up with Fergie, a nefarious flower shop owner played by the craggy Pete Postlethwaite (added 1/27/2011: Pete died January 2, 2011). Fergie sets up bank and armored car hits for them and two other thugs.
The film opens with a heist on a Cambridge bank which requires taking an assistant bank manager hostage for a short time to insure the getaway. The manager is Claire, played by Rebecca Hall ("Vicky Cristina Barcelona"). She's terrific in her almost perfect reading of the role with her not necessarily beautiful, but strikingly attractive and generous face.
Believe it or not, a few days after the robbery, Greg picks up on Claire again as the gang fears she might be able to finger them despite their wearing masks pulling the job.
You'll never guess that Greg and Claire hit it off, and a relationship blossoms although James pushes for Claire's elimination, empowering Greg, initially, to stalk her. Instead of killing Claire, Greg falls for her...and in an abundant display of naïveté, she for him. I've never met a bank manager who had her guard down as much as Claire.
Two other characters show up for excellent turns in "The Town." First there's Greg's "old lady" and James' sis. Krista ain't old and she ain't a lady. But guys won't be able to take their eyes off her in any scene she plays. Blake Lively is the actor who inhabits Krista. You can also see Ms. Lively in "The Private Lives of Pippa Lee" and "The Sisterhood of the Traveling Pants."
| | |
| --- | --- |
| | |
| Rebecca Hall | Blake Lively |

Chris Cooper ("Breach"), whom too long it's been since I've seen, plays Greg's old man or father, I guess you could probably call him. Stephen's in the joint, and takes a meeting on the phone with his son looking at him through a thick plate of glass. It's mostly about complicated family history that, like "Mystic River," comes out in the wash.
Cooper is always a welcome face to the cast of a film for me. He gives his best Bostonian accent without a trace of the Kansas City dialect he more often offers up in his work. Stephen's character has all the tenderness of an iguana and seems not at all disconcerted that his wife left the family when Greg was a little boy.
Do you sense a factor of sympathy being brought to Greg's defense as he is, after all, a criminal? It's been done before, and it's done well in this "Town."
Doing well, as well, is Jon Hamm that "Mad Men" dude who's been stirring up so much action on AMC Cable. A good job Jon does as the undaunted FBI guy out to bring 'em all in---one way or the other. He's got an adroit aide in his cop shop played by the visually memorable Titus Welliver ("Gone Baby Gone"), a mucho-seen character actor on the big and little screens.
| | |
| --- | --- |
| | |
| Chris Cooper | Jon Hamm |

"Gone Baby Gone" being from a novel by Dennis Lehane, btw.
Oh, the great car chases the G-Men and BPD mount trying to nab Greg, James and the boys: took me back to the hills and vales of those Steve McQueen days chasing bad guys in San Francisco. But "Bullitt" has no big heist at Fenway like "The Town" shows us.
And going it even one more: the elephant in the room of this caper film is Boston...the great city of the New England northeast. You get to see lots of it. It's a beautiful city. The movie might motivate you to visit there, sometime.
The three-hundred pound gorilla, though, that must be considered is the lore of Boston crime, punishment, cops and robbers that has turned out so many great stories, like the one I refer to in the first paragraph: "Mystic River." "The Town" is a good film, but has a way to go to meet up with "Mystic River," like the Mystic and Charles Rivers meet up at Boston Hah-buh.
"Mystic River" being from a novel by Dennis Lehane, btw.
I'm just hoping that another such great story, one also by Mr. Lehane, and called "The Given Day," will soon be made into another strong film about Boston...and, also, in this case Tulsa, Oklahoma.
It's a different tale of two cities.


"The Town" official site.
Opens wide Friday.
See Yahoo Movies-Tulsa for theaters and times.
Gary Chew can be reached at garychew@comcast.net,
Facebook.com/justin.playfair and Twitter.com/orwellingly.

Copyright © 2010, Gary Chew. All rights reserved.