Tulsa TV Memories GroupBlog 308

TTM main | What's new on TTM? | GB Archive




March 02 2010 at 23:16:21
Name: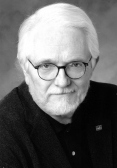 Gary Chew
Topic: Phony Trib Editorial on Clapton
Email: Northeast of Eden
Comments: Kudos to our Web dude. The "Onionish" commentary supposedly published in the old TULSA TRIBUNE made me laugh nearly uncontrollably. It's absolutely, outrageously funny to suggest that anyone would ever write an editorial about the "malignancy" of rock music in the 1970s, especially as a homily about a concert riot up in Wichita----as if there had never been anything like that happen in Tulsa about a half century earlier. Humor doeth flow here at Tulsa TV Mems. Keep up the good work!



Humor doth indeed floweth here, but we are only the conduit. That anti-rock editorial was legit (though I "supported" it with photos and captions). See the editorial as it appeared in the Trib in 1979 and responses in the People's Forum by John Henry, yours truly, and others.

By the way, Mr. Clapton was "on" tonight at the BOK Center. Great show.

His band: Tulsa's Walt Richmond on keyboards along with Chris Stainton (who played on Leon's "Shelter People" album and with Joe Cocker in the early 70s), Willie Weeks on bass (who played at George Harrison's 1974 Tulsa concert; , 3/3/2010: YouTube of the webmaster's home movie added!), Steve Gadd on drums (who has played on everything), and terrific singers Michelle John and Sharon White.

Roger Daltrey opened with a shorter but rousing set that included a number of hits by The Who and some bluesy material. The band jelled. But don't take my word for it. Jennifer Chancellor reviewed the show for the Tulsa World this evening. So that's why the guitar player reminded me of Pete Townshend!
---

March 01 2010 at 18:18:16
Name: Webmaster
Topic: Eric Clapton in Tulsa
Comments:

He'll be at the BOK Center tomorrow night.

E.C. was here in 1975, too, under less auspicious circumstances: see photo added to "Knocking the rock", a Tulsa Tribune editorial excoriating rock performers and their audience.

Photographer John Southern heard the call come over the police radio, and rushed to
the station to snap the photo.
---

February 28 2010 at 00:26:17
Name: JW
Topic: RSC (U) TV "Swingin' Country"
Comments: I watched this show several times when I was a teenager. Junior Brown taught at RSC then and played on that show several times. I was amazed at someone who sang like Ernest Tubb but could hit Hendrix licks note for note. I remember thinking at the time...this guy is gonna be huge someday.

He's had a pretty good career since.

---

February 27 2010 at 17:44:27
Name: Scott Linder
Topic: Dave Bartlett's video tapes
Comments: Dave, I would strongly suggest baking your tapes before attempting a transfer. This can best be done in a convection oven at about 55 degrees F for eight hours.

This process will re-bind the oxide and greatly reduce shedding and sticking during playback. The transfer playback machine should be cleaned before each reel.

I recently transfered 10 reels of 2" 24-track audio material here at Capitol Records using this method. Capitol has several ovens and often use this method to transfer ageing masters.

There is a good deal of information on this process available on the net, or from engineering papers.

---

February 27 2010 at 15:20:30
Name: Dave Bartlett
Topic: Sony Video Tape
Email: dbartlett@ameritech.net
Comments: Hey all you video engineer guys, help!

I've got a couple of reels of Sony Video Tape for helical scan video tape recorders from the 70s that I would like to bring into the year 2010 with CD or whatever. The tapes are polyester backed, 370m, 1210', 25 micron, 1.0 mil. Basically 1/2" X 1200'.

I've about given up ever seeing these again and they contain my daughters 1st birthday party among other neat family stuff. Any suggestions on how, who, where or if at all possible would be greatly appreciated. Thanks!

---

February 27 2010 at 11:48:47
Name: Si Hawk
Topic: Lewis Meyer
Email: sihawk@hawkshometown.com
Comments: I first met Lewis Meyer when I was very young while he was doing a radio show for children up stairs at the Hawk's Ice Cream store at 11th and Lewis. He clearly loved children and enjoyed reading stories to them.

In the following years, I accompanied my Grandmother on many occasions to his bookstore. Mr. Meyer was quite friendly and went out of his way to serve his customers. His show in the later years on KOTV was always enjoyable.

---

February 27 2010 at 08:34:07
Name: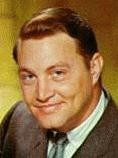 Jim Ruddle
Topic: Lewis Meyer
Comments: Lewis Meyer was such a unique character. I first met him when his bookstore was in downtown Tulsa, where (a fallible) memory places it at Sixth and Main. Or maybe not.

I didn't really get to know him until I worked at KAKC and he did a radio program about books and damned near anything else that came to his mercurial mind.

Sometimes, he'd pretend that he was home in bed doing the show by remote, or he might have an empty water glass and a spoon and clank the one against the other giving the illusion that he was eating ice cream. Lots of lip smacking and "oo-h-h-"-ing. And when he was on vacation, he'd send postcards.

I think everyone was stunned when he married the beautiful Natalie because nobody could picture him in a domestic setting.

Great to remember him.

---

February 26 2010 at 23:41:36
Name: Webmaster
Topic: 1989 "Oklahoma Swingin' Country" on KXON-TV 35
Comments:

Michael Bates of BatesLine just posted a new blog entry featuring a half-hour TV show produced by Rogers State College in 1989.

Michael: "Oklahoma's Swingin' Country was used to publicize RSC's country music school and to train broadcasting students. My wife was taking fiddle lessons and was invited to be on one of the episodes."

Some of the production personnel involved: Eddie Norfleet - director, Dale McKinney - associate director, David Ostmo - engineering.

Onscreen talent includes former Texas Playboy Eldon Shamblin, Debbie Campbell, Jim Bates (no relation), and Mikki Bates.

Read all about the show in his blog entry, Oklahoma Swingin' Country, 1989.
---

February 25 2010 at 19:36:55
Name: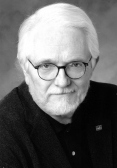 Gary Chew
Topic: Lewis Meyer
Comments:
Hey to Bob Dolfan!

After reading your paean to Mr. Meyer, here, all I can say is: The more derby you watch, the faster you roll. So, rock on, dude.

Louis would've like that, I think. What a sense of humor that guy had. I used to sit in a dark part of the studio at KOTV and watch him tape his show every week, if I had a moment.

---

February 25 2010 at 12:03:06
Name: DolfanBob
Topic: Sunday Morning
Email: DolfanBob@lycos.com
Comments: I also have fond memories growing up watching the Lewis Meyer Bookshelf.

Back then, we just did not think about his or anybody else's mannerisms. I always thought he was very intelligent, informative and always cheerful.

It was what was on before we went to church.

If not him, it was Rex Humbard, Dr. Robert Schuller or Oral Roberts. I liked him because I was getting ready to go to church and so it was a break from the double Gospel. Then if we were lucky enough. Roller Derby would be on when we got home. Indeed life was good.



Check out the Sunday morning lineup of programs on the 1970 TV schedule.
---

February 25 2010 at 09:24:19
Name: Webmaster
Topic: KTOW clock on the new KTOW page
Comments:

Received this photo from a fellow who plans to put the item up on eBay soon. I'll add the link when available. Read more on the new KTOW page.

Here is a KFMJ clock at Cain's Ballroom.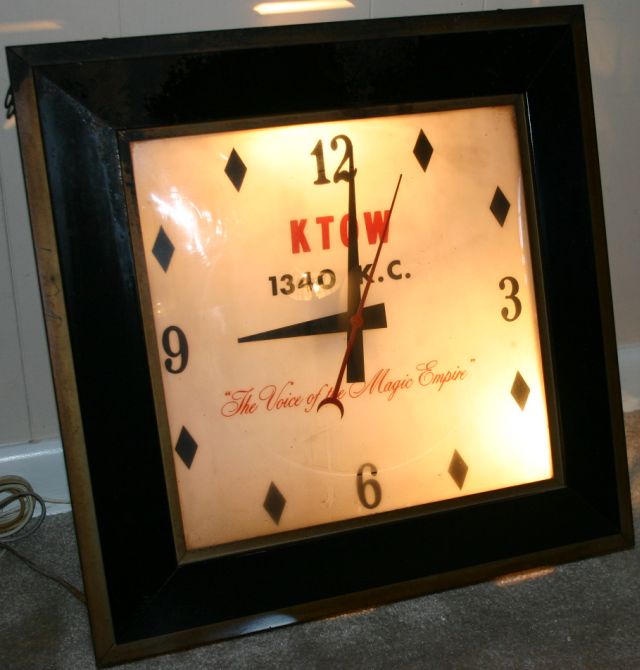 ---

February 23 2010 at 14:04:41
Name: Bob Barnett
Topic: Lewis Meyer
Email: brickmeyer@gmail.com
Comments: Hello!

I love this site more than you can imagine! Seeing John Chick and Betty Boyd as well as so many others on here that were very dear in my childhood memories has been amazing!

I desperately want to see videos of Lewis Meyer's Bookshelf.

I need to revitalize my brain cells again and I know Lewis' show could do just that. Is there anything that I could do to find even just one episode?

Also, I have searched extensively for video clips from The Creature Feature with Sherman Oaks and although you have a section for it that is awesome you didn't have any clips of the actual show itself. It would be great to see.

Keep up the awesome work and if you find these particular things I'm sure that others besides myself will be thrilled.

Thank You!

Bob Barnett



Thanks for that, Bob. There was a brief interview of Lewis Meyer on a KOTV special in 1999, dating from the time in the 90s when Lewis' store moved to London Square. I don't know of any material from his KOTV shows, though. Maybe someone will surprise us one day. At least you can hear Lewis saying his slogan on this site.

I'd love to see some "Creature Feature" too. I'm checking. There is a 10 minute clip of Sherman Oaks on KGCT in RealPlayer format (a pre-YouTube method of streaming video content; see my update about playing Real clips). I hope to upgrade it to YouTube quality soon.
---

February 22 2010 at 02:32:02
Name: John in Montana (via email to webmaster)
Topic: Tulsa memories
Email: lodosca aht midrivers daht com
Comments: Mike, you have a great site. I have only recently been introduced to computers, so please bear with me.

When I was five years old, we moved to Brookside, two houses off of Peoria on 37th street. We lived, shopped, ate, and grew up IN Brookside. My mother was an early receptionist on Lookout. She always said Jack Morris was a great guy.

When I was 16, 1958, my friend Lon Tinney got the dubious honor of filming the first baby born in Tulsa in 1959. He had a heavy old sound on film camera rig, with tripod and recorder. We were constantly moving between hospitals as the night progressed. This all happened in a 1930 Chrysler coupe, with all the gear in the rumble seat. Fun night.

When growing up in the 50s, we would listen to "Deacon Frank Berry" at night. Sometimes, after he signed off, we could get a skip from "Randy's Record Shop", from Gallatin, Tenn. Both of them played the real thing...Jimmy Reed...Little Walter...Bill Doggett...Clovers...Midnighters...etc.

I also remember that Doc Hull had the greatest laid-back style and voice for radio I've ever heard.

The house band at the Southern Club, in 1966, had Paul Maghee on drums...Gale Williamson on piano...Bill Crosby on bass...Tommy Crook on guitar...sometimes Tommy Loki on trumpet and Bunky Harper? on rhythm guitar. The place was packed every night. Crook, Tripplehorn, and Markham are true Tulsa treasures. Tripplehorn did some original tracks for the 2nd season of "Fishing With Roland Martin"...nice sounds if you can find it.

Just a few sparks to ignite some memories in your fans...Frank's Pig Stand...Blue Stem...Cavalier...ice cold longnecks brought to your car...what a concept!!! I tended bar in the 60s at some great joints...Southern Club...Tiki Nook...Bali Hai ...Avalon...Pink Pussy...Little Joe's...all three Tradewinds. I remember Don Stubbs as a really nice guy. I've lost track of my old friend Dino Economos (also see sidebar near the bottom of this TTM page: Media People in the 1970s Made Major Difference in Race Relations...webmaster).

I've bent your ear enough for now, love your site.

---

February 19 2010 at 20:19:06
Name: Webmaster
Topic: TTM Channel
Comments:

I've been adding a lot of new videos to the Tulsa TV Memories Channel lately, after acquiring simpler, better and cheap hardware and software tools (Pinnacle Video Transfer and their VideoSpin software, in case you are curious). I've also moved everything that was on Google Video over to YouTube, and added a featured video to the main page as well. Check it out if you haven't lately.
---

February 16 2010 at 17:30:38
Name: Scott Linder
Topic: Glenn Scheer's KVOO post
Comments: Glenn, it was really nice to read your post with regard to KVOO. In addition to your other mentions, please don't forget Don "Dean" Gilbert as well as Dick Charles and Bill Ryan who originally co-hosted "Kaleidoscope" in the afternoons back in the 60s.

It was a great time to work for, or listen to "The Voice of Oklahoma".

---

February 15 2010 at 14:04:06
Name: Glenn Scheer
Topic: KVOO
Email: glennscheer1945 at gmail dot com
Comments: As a child, I was forced to listen to two stations: KVOO, and whoever carried the Cards. It was not a burden, because I got to hear real announcers, not card readers, not political flunkies, of today. Jay Jones, Jack Campbell, and Senator Cummins, before he went to KRMG, were not just outstanding, but were people who motivated kids like me to become announcers. And, I did.

Mr. Jones was precise, he was warm, and he was rarely wrong, in any pronunciation. Mr. Campbell was like the guy at the game, beside you, but so close to perfect in his timing, it was scary. Don, (Don, because we worked together, at crummy g) was a wild man till it was airtime, and he missed nary a step, never a mispronounced word, never short of breath at the end of a sentence. These three were greats, and not by today's low standards of great, but truly great announcers / newsmen / conversationalists / interviewers.

I remember taking a test, before I was even interviewed. Try giving a test to somebody who wants to be "a star", and they'd run out the door. I remember meeting Mr. Smith, then the music director, but much more in his prime. He was able to, and wanted to, help a new production guy find the music, whatever was need, for the spot.

At this juncture, I am going to digress, slightly. My career, in Tulsa, included KOME / KCNW, KRMG, KAKC, KELi, KTFX, KTBA, and KWPR, in Claremore. But, KVOO AM, working for Mr. Jones (Willy the Hillbilly, in the '40s) was where I wanted to be, where I wanted to retire.

I got the chance. Mike Jackson hired me for a part time gig, and it lasted long enough to work Sunday morning (mid to 6) and half a production shift, on Monday. At almost exactly noon, Jack Kresse called me in his office, fired me, and gave me the two days check I had coming. He told me that it was because Mike did not have the authority to hire me, and they did not hire married people for that position. I know why, and it was not because of Mike Jackson's authority, or lack thereof.

Later, I was at the station that had the best chance to knock off KVOO, as the "country giant", KTFX, because we were the first FM station to play country, successfully. We were away from all the clutter at the 100 range, at 103.3, we had no FM competition, at all. But, the Main Payne brought his spoiled brat attitude (I would be too, were my father part of the FCC), and he brought his small-town radio to Tulsa. And, we failed, even before there was competition on the FM side.

Billy Parker was just exactly the right guy, for midday. He could sell ice to a Michigander, or Pontiacs to Datsun drivers. He had solid women numbers, and the guys were there, too, for him. The Gold Rush Guy, was money in the bank, for Kresse, and beyond.

The last KVOO guy that I heard who was truly outstanding was Jack Fox, the guy who came as an oldie, and was not movable. He had people moxie, and he had a line that never quit.

I am stunned by the reverence that is shown, rightfully so, to the KVOO heritage, in the guest book. "Guest book" is a really crummy name for the beauty that all of you have bestowed on KVOO. The only real pain is knowing that the days of true announcers are gone.

My last swipe at the youngsters is technical: If a newsman/person make a few million bucks a year, should they not know that "none" is "not one", and should be "none is", not "none are", among the hundreds of mistakes through which these kids out of college, without the proper training, make you (no longer "us", because I no longer listen, watch, ever) suffer.



This site's Guestbook has always been used as kind of a reverse blog. "GroupBlog" is a crummy name, too, but the most descriptive I could come up with. I switched terms on 6/6/06 (Da da DUMMM...)
---

February 15 2010 at 07:59:13
Name: Mitch Gray
Topic: KVOO
Email: North Of You
Comments: I'm glad I was able to work at KVOO when it still had some character.
Billy Parker, Jack Fox, and of course Jack Campbell, who I considered "The News Voice Of Oklahoma", were still on the air during my time there in the late Eighties.

Later, after Great Empire purchased the station, I worked various part time positions and helped Andy Oatman during the morning drive.

I was a character called "Chester Drawers", a devout McGuyver fan who hitch-hiked from Joplin to Tulsa every morning to find work. He also got beat up every morning by three guys in a pick-up truck.

On another topic and without malice, any ideas on why there are Braille instructions at DRIVE-UP automatic teller machines?

---

February 14 2010 at 17:57:34
Name: Mike Bruchas
Topic: Does it mean...
Comments: THAT YOU ARE OLD AND ABSENT-MINDED -- WHEN YOU FORGET THAT IT IS VALENTINE'S DAY???

I did this year. Ooops.

I loved KVOO when it was MOR and NBC. MONITOR on weekends was a favorite programming service. Vince Paul in the mornings on KVOO was my wake-up guy that first fall in Tulsa at TU in 1969.

I learned to like the format change to BIG COUNTRY 1170 for news, weather and classic country, though I started to listen to KRMG more.

At the time I was NOT a Bob Wills fan; I am so much, now. And realize that KVOO still then had folks who worked with this giant of Western Swing.

It's a shame that these 2 unbiased, very competitive local radio news outlets = KVOO and KRMG - are no more.

---

February 13 2010 at 09:12:24
Name: Webmaster
Topic: Lakeview Amusement Park
Comments:

TulsaGal has a new illustrated blog entry about Lakeview Amusement Park near Lake Yahola and Mohawk Park.

Also see Lakeview Amusement Park by Bryan Crain in TTM's Flickr with related comments from the GroupBlog over the years.
---

February 13 2010 at 00:18:06
Name: Gary Chew
Topic: Alternative Talk
Email: Northeast of Eden
Comments: Shout out to Mike Funsky:

The new alternative for hearing some chat that hasn't dropped off the edge of rationality is to pick up streaming more moderate and liberal talk shows online. Thom Hartmann out of Portland, OR. Podcasts of the Peter B.Collins Show out of San Fran or Ed Schultz on MSNBC or his radio show which started out of Fargo, ND. I think Thom and Ed both start there radio shows at 9am Pacific Time, but they likely put up podcasts of them, I'd surmise.

I can get KCBS AM (740) out of San Fran in Sacramento, so I keep up with CBS coverage. Still good, with news persons we've come to expect to hear on a real commercial radio news network. Only local radio I listen to is community KVMR in Nevada City, and three of the more rockin' R 'n' R com'l stations a la KMOD in Tulsa.

Then there's Sirius/XM which, after initial equipment costs, runs about 12 bucks a month with more channels than you'll ever have time to get to. To give an idea of the diversity on the satellite stations, you can hear Catholic Radio, Fox Talk, Gay Radio and Very Blue Humor Radio. It's not every day a guy can hear stand-up on his car speakers delivered by the likes of Richard Pryor, George Carlin and Rodney Dangerfield. All Major League Baseball games for the whole season can be heard on several channels on XM. Super Bowl, too.



Has anyone heard this station: AM 770 Downtown Tulsa Neighborhood Radio?
---

February 13 2010 at 00:16:59
Name: P. Casey Morgan
Topic: Public Radio Tulsa
Email: p.casey.morgan at gmail dot com
Comments: Mr. Bruchas - Public Radio Tulsa, which you remember as KWGS, now has two broadcast and four HD stations.

Our classical station is at 88.7. Our 24 hour a day, 7 day a week jazz station is at 89.5 HD2. We're not streaming it yet; that would be in the future. I think the history of full-time jazz stations in Tulsa has not been a story of successes; we're able to do all we do because of the success of KWGS and the support of The University of Tulsa.

Until about two years ago, we were running 6 stations with the same 5 employees we'd had for years. We're now up to 7 employees, one of whom is paid for completely by an outside grant. The kind of pay afforded those in commercial radio is a distant dream to us. And yet here we are - with the classical, with the jazz, with the BBC, with two different "ideas" stations.



I keep my HD radio on Public Radio Tulsa much of the time. The KWGS/KWTU stations and digital subchannels are an incredible asset to the city.
---

February 13 2010 at 00:02:40
Name: Fan of BIG Country 1170 KVOO
Topic: Date of KVOO's switch to Country
Comments: 1170 KVOO went country in 1971. Anyone know the date of the switch?

---

February 12 2010 at 20:24:25
Name: Mike Bruchas
Topic: Tulsa radio network affiliates
Comments: Not counting KWGS with NPR and whomever carries Rush Limbaugh's network (EIB and he is the only thing on it), who are the CBS and ABC radio network stations in Tulsa now. And AP and ESPN radio affiliates?

If I had a bazillion dollars, would want to own a CBS/AP based 24 hour NEWS station in Tulsa and a commercial jazz station -- I can dream, can't I??? And KVOO-AM would be a Country Giant again - if I ruled the world!!

BTW a friend in Milwaukee in the media and a fan of the (Milwaukee) Journal Stations never knew that they run a lot of outta town ultra-conservative talk stations. He said, "wha...?"



CBS News can be heard in Tulsa on KRVT-AM 1270. I don't know of an ABC Radio outlet in Tulsa.
---

February 12 2010 at 07:40:48
Name: Blake Bartholomew
Topic: 1st Annual Uncle Zeb Foundation Charity Golf Outing
Email: bcb00 (at) cox (dot) net
Comments: I would like to invite you to the 1st Annual Uncle Zeb Foundation Charity Golf Outing. It will be a 4 person scramble. Please e-mail me or call (918) 640-9837 if you would like to play. I need a preliminary head count by 2/19/10. Teams or individuals are welcome. Also, if you or your business would like to sponsor a tee box, please let me know.

Here's the deal:

· Monday, April 5, 2010
· Lunch (included) at 11:30
· Shotgun Start at 1:00
· 4 Person Golf Scramble at Tulsa Country Club
· Range Balls
· FREE BEER
· Cash and Prizes for 1st-3rd with 2 flights
· Cost $200 per person

All net proceeds benefit St. Judes Children's Research Hospital. For more information about this incredible organization and their mission, please visit StJude.org.

As most of you know my father, Carl Bartholomew, passed away last summer of a cancer called myelodysplastic syndrome. You may also know he had a children's TV show called "Uncle Zeb's Cartoon Camp." After his death, my mother and I started a foundation to support children with cancer. This is a great opportunity to play golf and support a worthwhile charity.

Please let me know by 2/19/10 if you would like to play.
Please make checks payable to: The Uncle Zeb Foundation
Please send checks to: 1418 S. Quebec Ave. Tulsa, OK 74112

The Uncle Zeb Foundation is currently awaiting the IRS 501 (c) 3 Non-Profit designation. Your entry fee may be tax deductible; please check with your tax advisor.

This is sure to be a fun event!

Thanks,
Blake Bartholomew

PS If you're out of town and / or won't be able to play, feel free to make a donation!
PSS Please feel free to pass this information on to anyone who might be interested.

---

February 11 2010 at 11:33:19
Name: Julie
Topic: Mary Ann Massey
Email: juliepeters72@gmail.com
Comments: Hi there,

I was wondering if anyone here remembered a woman named Mary Ann Massey who was with Channels 6 & 8.

She was an anchor and did Dayline and PM Magazine from the early 80s until '87 or '88.

I always enjoyed her and was curious if anyone had any information on what she's doing now... or footage of her from back then.

Any feedback is greatly appreciated!

Thanks,
Julie

---

February 10 2010 at 23:02:53
Name: Webmaster
Topic: Drive-in article
Comments:
The Admiral Twin Drive-In is mentioned in this article from MovingPictures magazine by J. Rentilly, "The Incredible Shrinking Movie Experience".
---

February 10 2010 at 21:48:13
Name: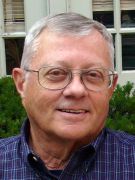 Mike Miller
Topic: Frank Magid
Comments: It?s been so long ago, I had to look this up in my book. (How High Can a Guy Stoop?) But when I was news director at KTUL-TV in Tulsa and KATV in Little Rock, both used Frank Magid.

His associate (our consultant) was a young lad named Richard Sabreen who generally made suggestions after reviewing and critiquing taped newscasts. Magid coached our anchors on how to use a TelePrompTer. This meant having them react to each other. While one was reading copy the other should turn and look at the person speaking then turn back and look at the camera. He also urged them to make transitions between stories.

It was mostly window dressing (the transitions usually sounded forced) and for such advice, Magid and other television consultants were paid big bucks. (An example of a forced transition: Following a plane crash story the anchor might say, ?Speaking of planes, here?s some plain talk from our weather man.) You could almost feel the audience at home cringe!

Over at KATV in Little Rock, President Bob Doubleday pressed Sabreen one day asking how many film stories should run in an hour newscast. Completely caught off guard by the question, Sabreen declared, Twenty. And 20 it was. Without exception! Nineteen would generate a nasty memo. No memo appeared however if we had more than 20. Later Richard acknowledged the 20 number was a big mistake and that he'd simply picked the number out of thin air. In the real world of news, some days are too slow or a major story might take up too much time to accommodate 20 stories.

One thing I never heard from a consultant is, Why don't you hire some good, hard-nosed reporters and turn them loose.?

The consultant I had at Channel 11 in Little Rock was not as good as Sabreen. But he was less expensive. Worse, he unsuccessfully tried to get my job via nasty memos to the station manager.

Nothing against Frank Magid; may he rest in peace. But in my view, the money could have been better spent on other things, like extra cameras, editing booths and reporters.

---

February 10 2010 at 18:26:17
Name: Dave
Topic: Frank Magid and TV news
Comments: Frank Magid, who died last week, is the man who made modern-day TV news what it is. I'll let this site's readership decide if that's a compliment or not. You can read his New York Times obit at http://www.nytimes.com/2010/02/10/arts/television/10magid.html
---

February 08 2010 at 18:00:17
Name: Mike Flynn
Topic: Helen Alvarez
Email: mike@folksampler.com
Comments: I've noticed the stories about Helen Alvarez...and realize she was a major player in Tulsa TV for quite some time.

Her brother, Jimmy Harmon, was one of my brother's best friends when I was about 10 years old. He lived on Peoria, right behind where we lived. As I remember, Helen was about 8 years older than her brother. I thought she was the most beautiful woman I'd ever seen...outside of my aunt, Ruth Brady Carroon.

Helen was at KOTV when I went to work there as a booth announcer in 1955.

Tulsa has had some very fascinating people in television over the years, and Helen may be at the top of the list.



Mike's radio show, "The Folk Sampler", can be heard on KWGS-FM 89.5 Sunday nights from 8-9 pm.
---

February 08 2010 at 11:25:04
Name: Jim Reid
Topic: KGCT Promo
Comments: I just watched the Channel 41 promo that is linked to on this site. That all seems like a million years ago, but I know it really happened, because I still have my green disco 41 Live jacket hanging in the closet.

---

February 08 2010 at 07:39:33
Name: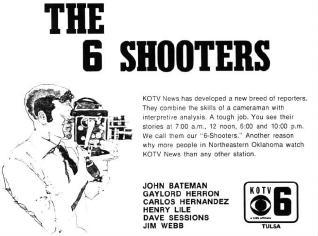 Richard Fitzgerald
Topic: John Bateman
Email: w5rdf@sbcglobal.net
Comments:

Quite a number of the folks on this site remember well John Bateman, especially for his time at KOTV and later at KJRH. John called me about eighteen months ago, he and his wife Marna are retired and living in Coeur d'Alene, ID. John is still doing some special projects, but generally just enjoying life. He still speaks fondly of his time in T Town.
---

February 04 2010 at 23:31:50
Name: John K. Young
Topic: Cindy Morrison
Email: johnk662561atyahoodot
Comments: I stand corrected. Here is a link to the newpaper article about her dismissal. I wish her the best.

"KTUL letting go news anchor after 12 years"

---

February 04 2010 at 23:25:24
Name: John K. Young
Topic: Cindy Morrison
Email: johnk662561atyahoodotcom
Comments: I heard a rumor that Cindy Morrison got sacked at KTUL. Any truth to that rumor? If so, what's the skinny? Inquiring minds and all that...

---

February 04 2010 at 02:20:55
Name: Webmaster
Topic: "Suspense Theatre" opening
Comments: Here's a sample result of my new video methods; quite a bit more quality than before. Try it fullscreen with the little button to the left of "HQ" below:



---

February 03 2010 at 20:38:36
Name: Tulsa Area Music Archives
Topic: Buddy Holly
Email: info at preservemusic dot com
Comments: Today is the day the music died....on February 3, 1959, Buddy Holly died in a plane crash along with the Big Bopper, Richie Valens and the pilot. The TAMA Staff has put together a short tribute to Buddy for your listening pleasure this evening...enjoy and Rave On!!!!

http://www.preservemusic.org/podcasts/media/buddy_holly.mp3

1. That'll Be The Day
2. Everyday
3. Maybe Baby
4. Peggy Sue
5. Well, All Right
6. Not Fade Away
7. Peggy Sue Got Married
8. Oh Boy
9. Words Of Love
10. Heartbeat
11. Raining In My Heart
12. Take Your Time
13. True Love Ways

---

February 03 2010 at 19:57:19
Name: Mike Bruchas
Topic: Buddy Holly
Comments: Former KOCO newsman, Ron Gardner, reminded me that Thursday is an anniversary date:

"BUDDY HOLLY - this is The Day The Music Died - Feb 3, 1959 - 51 years ago today. Charles Hardin Holley died in a plane crash at the age of 22, after recording 25 hit songs."

RIP

---

February 03 2010 at 12:11:12
Name: Webmaster
Topic: Previous GroupBlog link
Comments:
Archived GroupBlog 307.
---
Back to Tulsa TV Memories main page