Tulsa TV Memories Guestbook 183

TTM main | What's new on TTM? | GB Archive




At long last, the definitive behind-the-scenes story of the infamous Creager Finger Incident from an eyewitness:

May 10 2005 at 08:44:09
Name: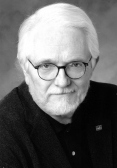 Gary Chew (via email)
Location: Sacramento, CA
Comments:
"Mannix" aired from CBS on KOTV from nine to ten pm Saturdays. I, as the weatherman, did that 10 o'clock cast on Six with Mike Flynn and Mack Creager. Our director was usually Jim Kudlacek. I can't remember who the audio and video personnel usually were, but I do know that Joe Willits was one of the cameramen that night.
Joe's father, Neil Willits was a transmitter engineer for Six then and performed his duties at the the transmitter which was then located on the ridge of hills to the west of Tulsa and north of Sand Springs. That's also where KWGS' transmitter was at the time.
Joe Willits had a couple of young ladies as guests who were going to watch the newscast live in the studio. Occasionally, guests would be in the studio to watch the broadcast. My parents were there once for an evening newscast when I was doing weather.
It was between nine and ten pm when Joe was showing his guests stuff on his camera. Someone had switched the video monitor in the big studio off of the network feed of "Mannix" so whatever Joe's camera was "seeing" would be on that monitor. Joe was moving the camera around and included shots of the guests so they could see themselves on the monitor's screen.
Gary Chew via email, 7/25/2008: "This photo shows my good, old friend and cameraman, Buddy Allison, with his butt plunked down in THE VERY CHAIR used in the infamous 'Creager Finger Incident' starring Mack Creager in his only, and so memorable solo performance."
Photo by Mike Bruchas.
Sometime before the end of "Mannix," Mack came into the studio and sat down in an old green, high-backed chair that was part of the studio furniture used for many sets at KOTV. He had finished putting his sports copy together in the news room which was then not attached to the studio building. I think Mack had gone into the director's booth and switched what the monitor was receiving back to the network feed so he could watch the close of "Mannix."
The camera play was continuing, however, and suddenly, Mack came up on the screen as viewed by Joe's camera as it had been showing earlier that hour. Mack, thinking that it was just an isolated, off-air shot of him with Joe's camera, made his notorious gesture to the shock and delight of many Green Country eyes, including my own.
I was putting up my weather map not more than 5 or 6 feet from where Mack sat looking at the monitor. I could see him make the gesture in person and on the screen. I nearly buckled with a quick chuckle thinking, as Mack was, that he was indicating to the others in the studio that he wanted to see the rest of "Mannix" and none of what an isolated camera might be focused on. Mack had this marvelously blunt sense of humor that everyone enjoyed very much.
The very first words uttered in the studio after Mack flipped his bird were ones from my mouth. "Mack, you'd better hope that camera wasn't on the air." I did it to dig him, as we were always doing such to one another. I love Mack Creager. He was a great TV sports guy in my book.
About thirty seconds later, Faye, the lady who handled our evening switchboard, came storming into the studio shouting someone had just called saying they'd seen an obscene gesture near the close of "Mannix" program. My knees went weak, even though I wasn't involved, just very near by and a witness to it all.
What was really funny, as I later found out, Faye didn't see it as she was watching something on Channel Eight at the time. I think she was an ABC junkie.
For a minute or so, I thought that one of the guys in the back control room had made a bogus call into the station to scare all of us out in the studio. But I think that was just my denial mechanism kicking in.
It was tough for the the three of us---Flynn, Creager and me---to look live into the camera so soon after this memorable television event had been perpetrated on the unsuspecting denizens of Tulsey Town.
Ultimately, the funniest thing that came out of this zany incident was a thought put forth, in jest, by the then-Program Director, Art Elliott, who had hired me. Art said that we could justify Mack's action by sitting Creager down in the same chair at the same time on the next Saturday evening using the same camera shot, but have him miked this time. Then cut into "Mannix" at the very same time with Mack holding up two fingers and saying, "Two!"
Another funny line which evolved out of this snafu was some Channel Six wag blurting, "Hey, do you know how to get a quick week's vacation at KOTV without pay?"
All persons deemed culpable in the incident by KOTV management were suspended for one week without pay. KOTV had to show that it took punitive measures against those persons despite the fact they were all very nice folks. I shudder to think how the FCC might react today to such a blunder.
George Stevens, who was then KOTV's General Manager, taped an apology that was run on at least one KOTV newscast subsequent to the flashing of The Mighty Creager Finger.
So, ladies and gentleman of the jury, in closing, I assert that my good friend, G. Ailard S. Artain is innocent! In fact, Mazeppa had already left the building.
Addendum from Gary: Mazeppa was taped. He was never in the studio on a late Saturday evening (except on one special occasion...webmaster). Those inserts of him and Millaway were recorded on Thursday afternoons, if I remember correctly. That's when lots of kids used to show up to watch the taping. It was fun, especially when Leon fell by one afternoon. "I got Mazeppa Pompazoidi on my mind." 'Twas a Tulsa phenomenon fur shur.
---

May 09 2005 at 23:06:57
Name: Frank Morrow
Email: frankmorrow12@yahoo.com
Location: Austin
Comments: John Charvat died a few years ago.
---

May 09 2005 at 22:19:53
Name: George Tomek
Email: mranchor@cox.net
Location: Edmond, OK
Comments: Tom Woods is the journalism prof who worked for the Chicago Sun-Times each summer. Thanks to Mike Bruchas for bringing his name up since my memory failed me on that one! Also Bill Hays -- another solid instructor. Does anybody know what happened to John Charvat? Jack, his father, was the long time Sports Editor for the Tulsa Tribune. John was SID at TU. I worked in his office as part of my scholarship -- sans pay of course. He left TU and became eventually CEO of Zebco.
---

May 09 2005 at 18:55:31
Name: Vern Kits
Email: phxprop@aol.com
Location: Tulsa
Comments: I am looking for information about the family that owned S&S Radio Supply in Tulsa. I think the owner was Lloyd H. Smith and his wife Inez. I know that they had at least two kids (Ty H. & Brent L.) and lived at 14th & Birmingham. I bought the house they used to own (& lived in from '46 'till late '80s?) and was hoping to find out more information about its history. Does anyone know if any of the Smiths are still around, or if any friends of theirs might remember them?
Also, does anyone remember the Dixie Dance Hall & Billiards that used to be at 120 N. Greenwood? A woman named Bertha Redfearn (or Redfern) either owned the place, or may have just worked there. Her husband's name was William, but I don't think he was involved with the dance hall. Bertha lived at 14th & Birmingham and then moved to 1336 E. 17th Place in 1934 (I think after her husband died).
If anyone has any info. I'd sure appreciate it.
---

May 09 2005 at 15:01:44
Name: Mike Bruchas
Location: on the road in NC
Comments: I believe Tom Wood's wife - Delores has been here at TTM. At TU I had Ed Johnson and the late great Dale Speer for my j-school classes. Rod and Pinky Jones, Fred Graves and Larry Graham for Speech. The late Bill Hayes for film classes and Ed Dumit for Radio and TV Production.
---

May 09 2005 at 09:41:24
Name: Bob Rice
Email: MiamiPhin@yahoo.com
Location: Broken Arrow, Ok
Comments: What a great Tulsa web page. I have lived here all my life and I remember so much of everything that has been posted and talked about on these pages.
One local T.V. incident that occurred and has probably been documented several times involved one of my favorite local personalities, G-Ailard S-Artain (Mazeppa.)
My Father worked for the Tulsa Police Department and was a Detective that investigated the incident and he told me that what happened the night during the showing of a episode of Mannix, I was watching and saw it. Mack Creager the Sports personality and Mazeppa were at the studio drinking and Mazeppa dared Mack to sit in a big chair and flip the camera off and when he did Mazeppa turned the camera on and both were soon let go from the station.
Can anyone confirm or deny what was told to me all those years ago? Thanks everyone for the great memories.
The on-camera incident definitely occurred, but the off-camera side of the story has become a (false) Tulsa urban legend.

Gary Chew just told the full behind-the-scenes story above! And here's Mr. S's take on it.
---

May 08 2005 at 00:45:56
Name: Frank Morrow
Email: frankmor@io.com
Location: Austin
Comments: Could the "hard-boiled" journalism prof be Tom Wood? He scared the heck out of the J-school majors. He was very demanding.
I wonder if TU has any speech interpretation classes nowadays. From what I see and hear on the media, no one anywhere in the has taken any of those courses. This was Ben Henneke's specialty. Good public speaking doesn't seem to be valued anymore.
---

May 07 2005 at 19:13:31
Name: George Tomek
Email: mranchor@cox.net
Location: Edmond, OK
Comments: The best thing that every happened to me higher ed-wise was escaping the University of Illinois where I actually had a biology class with about 250 fellow students to TU where, to coin a phrase used currently in a successful image spot by Oklahoma City University President Tom McDaniel, I was a "name not a number."
Journalism professionals Ed Johnson and Ed Dumit stand out in my memory...but there were others, including a hard-boiled professor whose name escapes me who spent each summer honing his profession as a crime reporter for the Chicago Sun-Times. But in this day and age, the graduates who have intensive, hands on training in a newsroom atmosphere have a leg up in the hiring and advancement arena. That's best accomplished under the J-School umbrella.
---

May 07 2005 at 12:01:40
Name: Mike Bruchas
Comments: TU seems to have cut back on journalism and broadcast training opportunities. I noted in the same TU mag that Jim Ruddle mentioned - film-making is under the English Dept. not J-school. It all comes in cycles - at one time in the 70's - TU seemed to want to get out of teaching Education courses and grooming new teachers - which BTW was what TU was started for -- many moons ago. TU was a great school - in my time - for turning out GOOD teachers.
Though Ben Henneke was just a prof again when I went to TU - I still think of him as the living spirit of TU. He was President of TU in interesting times of growth. And he was always approachable.
I was never too crazy about just-departed Dr. Lawless and wife - he did good work at TU - but felt they were publicity hounds. Under his "reign" TU bought the first President's Mansion - not even close to the campus but with his "equals" in a wealthy part of Tulsa. Kind of "the imperial TU Presidency". That mansion's price could have endowed a lot of scholarships at TU...
Am getting good vibes about TU's new President though.
---

May 07 2005 at 09:08:53
Name: Jim Ruddle
Email: jruddle@earthlink.net
Location: Rye, NY
Comments: I just received a copy of the TU Alum magazine and one picture caught my eye: On page 28, leading an article about the history of the arts at the school, there's a shot of Arthur Hestwood and some of the students who took part in one of his choirs. The second face from the left is that of Frank Simms, one of Tulsa broadcasting's brightest lights, co-host of "Eggs at Eight," on KVOO radio, and later a nationally prominent commercial announcer.
The picture must have been made in 1947 or '48. The TU choirs, under Hestwood, toured a lot and made some broadcasts on network radio. I can't identify any of the others, although some faces seem familiar. Well, hell, it's only been a little over fifty-five years and I probably didn't know any of them at the time--except for Frank.
A couple of pictures of Henneke are tucked in the magazine,and mention is made of Ed Dumit's tenure at KWGS, as well as a center spread announcing the new all classical FM station, KWTU.
If any of this interests you, you may be able to obtain a copy from the alum office Utulsa.edu/alumni, or call Kerry Willmann, (918) 631-3514.
P.S. I'm not flacking for these folks, just passing along the info.
---

May 06 2005 at 17:13:18
Name: Erick
Email: ericktul@yahoo.com
Location: Tulsa
Comments: This particular brain dump is only slightly on topic. With the mention of helicopters, KOCO's Sky 5 in particular, I remembered having a program from an OKC airshow that had a KOCO ad featuring the aforementioned helicopter over downtown OKC.
Turns out, that program was for the 1990 Aerospace America airshow. I remember this in particular, because I was in attendance and watching when airshow director Tom Jones was killed in the firey crash of his Cessna during a performance.
The airshow continued long enough for flyover salute by several aircraft, including a Soviet AN-225, which was then (and may still be) the largest airplane in the world.
We went home shortly thereafter, and Bill Mitchell was live on the air reporting on the crash. I believe Bill and Mr. Jones were close friends, and I remember his remarks being rather poignant.
---

May 06 2005 at 14:42:04
Name: Stephen
Email: edlich57@aol.com
Location: Lortondale, Tulsa OK
Comments: To answer Mike Bruchas' question about the Lortondale neighborhood: The Lortondale neighborhood (26th & Yale) was part of the original Creek land allotment to Frances Perryman. In 1924, the land was purchased by Eugene Lorton, publisher of the Tulsa World, and became the Lorton family's country estate, which they named "Lortondale."
The Lortons sold the estate in late 1935 and it became the original site of Meadowbrook Country Club. Meadowbrook was at this location until 1952, when the property was bought by Tulsa homebuilder Howard Grubb. Grubb subdivided the land, built the homes, and called the addition "Lortondale," after the previous owners. There is a more detailed history of the property on our neighborhood assn. website, lortondale.com
---

May 06 2005 at 13:09:01
Name: Erick
Email: ericktul@yahoo.com
Location: Tulsa
Comments: News choppers...gotta love 'em. Growing up in OKC, a trip to the state fair wasn't complete without a flight around the fairgrounds on Sky 5. I remember KOCO was the first station in town to have a chopper, probably beginning in the mid 70's. Sky 5 was everywhere. The logo was a big blue '5' with a red 'Sky' in front of it. Very easy to spot on the side of that white helicopter, and it was common to see it flying around town. Current KTUL reporter Bill Mitchell spent quite a bit of time up in Sky 5. When KOCO got rid of their chopper in the early 90's, Mitchell took over 5's unneccessary South OKC Bureau. KWTV came along with Ranger 9 in the early 80's, but I think they also had a small airplane for awhile. KTVY (now KFOR) brought on Chopper 4 sometime in the mid 80's. KWTV and KFOR still have choppers, and they use them quite a bit for storm chasing. As I like to tell out of state friends, LA's news choppers do car chases, OKC's does storm chases.
I know less about Tulsa's news chopper history, but I believe KTUL's Ranger 8 came in the early 90's. KOTV touts Sky 6, but that's actually KWTV's Ranger 9.
---

May 06 2005 at 07:14:47
Name: John Hillis
Location: Up the gravel road
Comments:
Henry Lile did indeed fly out of Harvey Young's grass strip. I remember him telling me, "I just don't feel right landing on concrete runways."
As for two-ways, if I remember correctly (no guarantees there, kids), KOTV and KOCO were on the same frequency and occasionally atmospheric conditions were such that we could trigger each other's repeaters, enabling us to have a conversation of sorts (mostly "Can you hear me? I can hear you, can you hear me?").
Since everyone monitored everyone else's two way on the newsroom scanners, conversations could also be had inter-city. Can't have that kind of fun with cell phones.
---

May 05 2005 at 20:33:06
Name: Gary Thompson
Email: Gary @KXOJ.com
Location: Janx, Amurica....looking for Scooter B.
Comments: Well, I see that Scooter Segraves is no longer doing afternoon drive at KXKC in Baton Rouge...
Anyone know where he is now?
---

May 05 2005 at 19:23:32
Name: Sonny Hollingshead
Location: Tulsa
Comments: The newspaper today carried an obit for Ronnie Farrar. He was a member of the Friday Morning Bluegrass Bunch on Channel 8's John Chick Show for several years. He was 68.
I'm sorry to hear that. Ronnie can be seen in a couple of pictures in Guestbook 179.
---

May 05 2005 at 17:48:36
Name: Mike Bruchas
Comments: Henry Lile used to fly out of a small field way out East (probably Harvey Young) for KOTV. Can't remember now if this was the "airmen's acres" field or not now. Or if he parked his plane at one field and gassed up at another a short distance away.
When the KOCO 5 Alive "Sky 5" copter came to Tulsa to do stories - we landed at Richard Lloyd Jones Field by Jenks I think. Somehow they picked up a rental car at the field. The nice thing about flying to Tulsa was as soon as the copter was airborne - we could feed tape via microwave to KOCO or the First National Bank in OKC tower. And some days with radio "skips" we could hear if not talk to OKC on the old 2 way radio.
Gee - I wonder if anyone in Tulsa uses 2 way radios any more in this day of cheap cel service?
---

May 05 2005 at 07:39:06
Name: Louise Bland
Email: l.bland@sbcglobal.net
Location: Dallas
Comments:
Bill Pitcock, was fired from KTEW-2 and moved to KOTV. He at that time became the number one newsman. He was the brother to Bob Gregory at KTUL. Harold Stewart, who owned KTEW said letting Bill Pitcock go was one of his worse mistakes.
Around this time may have been when Jack Morris moved to KTEW-2 (I'm only guessing).
Daytime rating were always hard for KTUL - no matter if Jack was on or who. KOTV with "Guiding Light" and "As the World Turns" took them to the highest level in ratings holding true through the noon hour.
---

May 05 2005 at 07:08:30
Name: Louise
Email: l.bland@sbcglobal.net
Location: Dallas
Comments:
Frank, you are asking about Jack Morris. He moved to KTUL-TV and became the number one newsman at 10 PM and holding that rating for many years. It must have been in the early 70's when he moved to KTEW-2 owned by Harold Stewart.
Jack called me when in OKC and we'd have lunch, but being a private person myself, I didn't want to ask him why he moved to channel 2, since I'd heard he had differences with management.
---

May 04 2005 at 22:15:16
Name: Dave
Location: slow time
Comments: OK, we're really late in catching up on this one -- four years to the day to be exact. There's a post from May 4, 2001, in Guestbook 78 by Steve Dallas about the very wide Urbana Avenue in the Holliday Hills subdivision near 61st and Yale. Both Urbana and 58th Place are so wide because they were originally runways for Commercial Airport in the 1940s. All this was profiled in Jack Frank's video about uncommon Tulsa houses. A house at 6010 S. Richmond was originally the pilot's lounge and restaurant. It remained standing and was modified a bit. Drive by today and there's still a sign on the front that says The Cabin.
All this began to fascinate me because as a pioneer resident of Holliday Hills from 1957 to 1960, I knew none of this. Even though I was under 10 years old, I might have been at least fascinated to learn of it at the time.
But it's never too late to catch up. And as you might guess, there's a web site about the old property that was Commercial Airport, complete with before and after aerial photos. It's part of a bigger web site dedicated to abandoned airfields across the nation. (Yes, everyone's a specialist.) See the Tulsa Commercial Airport page.
---

May 04 2005 at 21:00:10
Name: Frank Morrow
Email: frankmor@io.com
Location: Austin
Comments: Would someone give me some history on Jack Morris, please. I worked with Jack in the mid-'50s at KTUL radio before I left Tulsa in mid-'57. He didn't work for KTUL-TV? Or did he move? Also, what is KTEW? Is it the old KVOO-TV?
I always had the impression that Jack Morris was such a Tulsa icon that he would never be moved, shuffled around, or fired. What does he do now?
Does anyone but I remember hearing Jack as PA announcer for the midget car races at the Fairgrounds in the late '40s? Also, how many know that he actually promoted jalopy racing at the Fairgrounds track for a year?
---

May 04 2005 at 18:07:24
Name: flip sterling
Email: fsterling@biopsyplayhouse.com
Location: Tulsa
Comments: Biopsy Playhouse is back on the airwaves every Saturday night midnight Cox Cable 71. No longer a Tulsa TV memory, you can't hold a good thing down!! Join us Saturday May 7th from 9pm until ? at Patrick's Pub and Grill 91st and Sheridan for an evening with the Biopsy Playhouse. Come out meet the cast and crew. We will premiere our newest episode...lots of laughs. Be there and get twisted!!!!
---

May 04 2005 at 17:38:43
Name: Mike Bruchas
Comments: I see former KOCO artist, Pat Lopez, is working for ABC at the Lynndie England trial in TX.
---

May 04 2005 at 16:48:36
Name: Mike Garner
Email: bigredkc2002@yahoo.com
Location: Kansas, Okla.
Comments: I really liked Channel 2's "2 COUNTRY" promotional music done back in the 1970's. Later, they did a revved-up version of the song "2 COUNTRY" and called it "2's FAMILY." Does anyone know where I can obtain recordings of "2 COUNTRY" and "2'S FAMILY?"
---

May 04 2005 at 16:44:26
Name: Mike Garner
Email: bigredkc2002@yahoo.com
Location: Kansas, Okla.
Comments: I remember back in 1978, when at KOTV and KTEW, there were some changes happening. In the news departments, we saw Jack Morris of KTEW relinquish the anchor chair and be sidelined only to nightly commentary and special programming. And at KOTV, Clayton Vaughn left for Public Television in New Jersey. Their short-lived replacements: John McDonald, for Morris; and Jim Hale, and for one week, Bill Pitcock, for Vaughn. All the while, KTUL took dominance in the dinner hour news race.
This prompted KTEW and KOTV to make changes not only in their newscasts, but also in their station logos. And both 2 and 6 tried to copy KTUL's "8's the Place" slogan, which worked wonders for 8.
At KTEW, SCENE 2 NEWS became NEWSCENTER 2, the station's 2 design changed, and they tried the slogan TURN ON 2. And at KOTV, THE CHANNEL 6 EVENING NEWS became EYEWITNESS NEWS, the station's 6 design changed, and they tried the slogan TAKE A LOOK AT CHANNEL 6.
But neither KTEW nor KOTV was as successful as KTUL's strategy to draw an audience.
---

May 04 2005 at 16:16:19
Name: Mike Bruchas
Comments: Was Lortondale built by the Tulsa Lorton family as a development or what? Current Lorton descendants have done a lot for TU and are truly nice folks.
The Mabees gave a lot to TU - like funding for several dorms and buildings then seemed to abandon TU and gave a lot to ORU in the 70's - like the Mabee Center?

More below about the pool.
---

May 04 2005 at 15:19:14
Name: Becky Jackson
Email: beckyjac@aol.com
Location: Tulsa
Comments: My all time favorite news personality is Cy Tuma!!!! Like him, I also had polio. I of course had more options than he ever did due in large to the many fund-raising benefits he hosted for polio research.
When I was a child, I appeared with him in a few benefits, and he was extremely caring and gracious. When I started dancing on Dance Party, he was thrilled for me because I had overcome the effects of my polio and could dance so well.
He was sooo great!!! They should never have taken him off camera and put him in the backroom station work. He was handsome, dedicated, professional and had the best voice I've ever heard since on air. Just my 2 cents of memories.
Love this site!!!!!!
---

May 04 2005 at 08:11:29
Name: Tulsa Area Music Archives
Email: info@preservemusic.org
Location: Tulsa, OK
Comments: The Tulsa Area Music Archives (TAMA) is a 501(c)(3) non-profit organization that exists to collect, preserve, and archive the music and music-related memorabilia of the region's musicians who have made significant contributions locally, regionally, nationally and internationally.
In addition, TAMA will promote for educational purposes these archives via displays, publications, performances, classes, cultural events, and recordings. We also strive to promote Tulsa area music in general and to achieve national recognition of the region as an important center for live and recorded music.
Our main website is at: PreserveMusic.org
Our companion blog site is: PreserveMusic.blogspot.com
Watch our sites for periodic updates, fundraising information, and the location of our facility.
Thanks.
Steve Todoroff
Founding Director
---

May 03 2005 at 23:40:23
Name: Stephen
Email: edlich57@aol.com
Location: Lortondale, Tulsa OK
Comments: Yes Lowell, the Lortondale pool is the original Tulsa neighborhood pool and still in operation today at 4941 E 26th Street. Membership is open to all Tulsa residents, not just Lortondale owners. I live just around the corner from the pool on 26th St.
I know many Tulsans have seen my neighborhood, Lortondale at 26th & Yale; all those funky flat roofed homes. Our funky flat roofed homes have quite a history and I welcome all to read that history at lortondale.com.
---

May 03 2005 at 22:51:20
Name: Lowell Burch
Email: ten.xoc@3hcrubl
Location: Lortondale Pool
Comments: I lived close to Darlington Park from 1968 until 1975 and was a member of the Lortondale Pool. I swam there regularly and remember having my 21st birthday party there. Back then, the 21st and Sheridan area had something like 22 eating places, many that Stephen mentioned, all within about a half-mile of each other. That was unusual in those days.
The Outsiders bar had been a recording studio back in the '70's. Right off, I can't remember the guy's name who owned it.
---

May 03 2005 at 18:39:35
Name: Stephen
Email: edlich57@aol.com
Location: Lortondale, Tulsa OK
Comments: I am an 18 year resident of the Lortondale subdivision in Tulsa. Lortondale is between Yale and Darlington, 26th Street South and 27th Place South; Lortondale Second is between Darlington and Hudson, 26th Street South and 27th Place South. These neighborhoods are Tulsa's "quintessential" mid-twentieth century modern housing additions.
Lortondale was built by Tulsa builder Howard Grubb and designed by the Donald Honn architect firm in 1953-1956. Lortondale received over a dozen design awards from national trade groups and publications in the 1950s. Lortondale was featured in Better Home & Gardens, Good Housekeeping, the builder's trade mag. House & Home, and many other national publications. Lortondale was the first residential subdivision in Tulsa to feature a neighborhood swimming pool (still in operation today) and the very first tract home development in the United States where all homes were built with central "waterless" or refrigerated air conditioning. Tulsa has a gem on its hands in Lortondale, just thought I would pass this info. along to anyone that is interested in mid-twentieth century modern architecture.
For a photo view of Lortondale today and a history of our neighborhood, please visit Lortondale.com.
Since Lortondale turned 50 years old last year, we hope to have Lortondale included on the National Register of Historic Places soon.
---

May 03 2005 at 17:41:56
Name: Stephen
Email: edlich57@aol.com
Location: Lortondale, Tulsa OK
Comments: I don't remember Miss Gayle but I do remember that the Tulsa version of Romper Room in the early 1960s had the hostess Miss Peggy.
One of my favorite memories was when my Cub Scout den was on Mr. Zing & Tuffy, probably in 1966. Just before airtime, we kids were seated in the bleachers and John Chick went down the rows and asked every kid his name. Then at the point in the broadcast when they showed the children, Mr. Chick would repeat everyone's name as the camera panned across. The guy must have had a phenomenal memory.
I also remember my mother telling me that if I made a stupid face when the camera was on us, I would be in big trouble!!! I didn't. I remember all the mothers sitting behind camera in the dark, probably beaming with pride.
---

May 03 2005 at 16:55:03
Name: Ronnie
Email: mcbeanatcwisdotnet
Location: Stigler, OK
Comments: Hi,
I just found your great website and am still trying to catch up on a LOT of reading and memories. Thanks!!
Seeing some of the kid's show jogged my memory...I searched but didn't find anything about a "Miss Gayle" who used to be on KTUL. (May be spelled wrong)
I think it was a cartoon show...seems like I remember Popeye cartoons asscociated with it and she always wore some kind of sailor outfit. So it may have been Miss Gale (i.e. wind/sailing, etc.)
Goodness... that had to be back in the fifties, maybe 56-58. My dad worked for a Griffin's Canning Company plant in Stigler, OK and each year there was a big Griffin's Picnic held in Muskogee's Honor Heights Park for all Griffin employees. I remember Miss Gale and Don Woods were there signing autographs.
Just wondered if anyone else remembered the show. It was on in the afternoons just after school let out.
---

May 03 2005 at 14:28:15
Name: Stephen
Email: edlich57@aol.com
Location: Lortondale, Tulsa OK
Comments: I have been viewing this site for several years and thought I would finally make a post.
I am a lifelong Tulsan of 47+ years, attended St. Pius School, John Paul Jones Elementary, Eli Whitney Jr. High, and Nathan Hale HS Class of 1975.
Thanks to those responsible for this website. It sure has brought back a multitude of childhood memories.
My old "stomping grounds" was the area around 21st & Sheridan. Gulf Mart on the NE corner, the Shoppers Fair center on the SW corner (with the Shoppers Fair, Happy House Card & Gift Shop, IGA Grocery store, Woolworths 5 & 10, a slot car racing center), Burger Chef, Boots Drive-In, Shotgun Sam's Pizza, Griff's Burger Bar just up the hill on 21st St., etc.
With the recent high gas prices, I was remembering the gas wars that we had in the 1960s with the stations at 21st & Sheridan. Gulf Mart had a gas station, Lewellan's DX was on the NW corner, Mobil was on the SW corner and Texaco or Phillips was on the SE corner. During frequent price wars, I remember gas being as low as .18 or .19 cents a gallon and you could fill up the old Chevy Impala for less than $4! And it was full serve, with fluid and tire check and your windshield cleaned included. Those were the days.
Thanks again for a wonderful website!!
I remember running slot cars (not that well) at that Hilltop shopping center, too. Thanks for writing, Stephen.
---

May 03 2005 at 13:59:27
Name: Becky Jackson
Email: becky.jackson@eds.com
Location: Tulsa
Comments: I use to be part of the YMCA Dance Club and danced on the original Tulsa Dance Party. I have looked for years for copies of the tapes with no success. I did see my self dancing on one of the last Tulsa Memories shows when they showed a clip from Dance Party. It might have been an anniversary show because they told history of Don Woods, Betty Boyd etc...Does anyone know where I might get info on some or all of the tapes from the original broadcasts?
Thanks so much - I enjoy this site and Steve's Sundry where I buy all my Tulsa Memories items.
---

May 03 2005 at 12:37:13
Name: Webmaster
Comments: Sarah Sartain is the poster artist for Mayfest this year. The art looks great. Her dad did the 2001 poster.
---

May 02 2005 at 00:46:31
Name: David Bagsby
Email: dcbatsunflower.com
Location: Lawrence, KS
Comments: The bar location in question on the "Outsiders" page was a derelict building at the Stockyard exit off East 244. Lot of truck stops there now. I think it may be torn down.
Thanks, David, added this to the new "The Outsiders" movie page 2.
---

May 01 2005 at 15:18:21
Name: Erick
Email: ericktul@yahoo.com
Location: Tulsa
Comments: I mentioned in the last guestbook that former KTUL sports director Chris Lincoln anchored the 10pm sportscast last Thursday night as part of channel 8's 50th anniversary. I just found out that another former channel 8 sports director, Bob Carpenter, will anchor the 10pm sportscast this Thursday night (5-5-05).
| | |
| --- | --- |
| | |
| Chris Lincoln in the mid-70s | Chris Lincoln today |
| | |
| Roy Clark gets a grip with Becky Dixon. | Becky Dixon today |
---

April 29 2005 at 16:11:17
Name: Webmaster
Comments: Just archived in Guestbook 182: a couple of pictures from Louise Bland's early 60s Tulsa TV show (she now has her own page). The pics are of Shawnee Indian guests on the show, and amazingly, a very little Indian boy in one of the shots was found all grown up on a Shawnee web site.
Readers provided links to several interesting sites, including the new AbandonedTulsa, Roadside Peek, Discount Stores of the 60's, and others.
The topics of TV photographers of the 50s and 60s, and 15-minute programs brought comment from several people in the know.
By new contributor Joyce's request, the recipe for Pennington's Black Bottom Pie is now available in printable format. She baked one and reported that it was well worth the effort.
As usual, I can't shoehorn it all into this summary; please check out Guestbook 182 for yourself.
---
Back to Tulsa TV Memories main page