Tulsa TV Memories GroupBlog 215

TTM main | What's new on TTM? | GB Archive




June 27 2006 at 17:43:27
Name: Lowell Burch
Email: lburch3@cox.net
Location: Crow's Nest
Comments: Bloggin' good idea, matey. Yarrgh!
---

June 27 2006 at 17:22:09
Name: Randy Kindy
Email: rkindy@mac-dot-com
Location: Tulsa
Comments: Lowell, if you're still looking for new uses for the term "blog" and its derivatives, I'm thinking it would make a pretty good expletive, as in "the whole bloggin' thing." Especially effective if done in a pirate voice.
Anyway, webmaster Mike, "GroupBlog" is fine by me. Whatever you call it, it's still a great website. And, hey, since I'm no longer signing a "Guestbook," I sorta feel like family.
That's a good point I neglected to make. TTM contributors are way beyond "guests".
---

June 27 2006 at 16:13:54
Name: IludiumPhosdex
Email: kahunaaccidentale@yahoo.com
Location: Wisconsin Dells (in his mind)
Comments: Thought you should know where Griffin Foods' website is located @ GriffinFoods.com; you may want to update the corresponding link on the "8's The Place" page.
And to be honest about it: Would Tulsans rather prefer Griffin's Crystal White Syrup, Garden Club Light Corn Syrup or Karo Light Corn Syrup in recipes which call for white corn syrup?
---

June 27 2006 at 15:45:02
Name: Dana LeMoine
Location: Playing a Captain Fantastic Pinball
Comments: It's a shame they didn't bury a '57 Corvette in the time capsule instead of a Plymouth. Imagine the media frenzy that would have caused!
---

June 27 2006 at 14:31:56
Name: Phillip Sumner
Email: phil@brownlabcreative.com
Location: Tulsa, OK
Comments: I am in the planning stages of a documentary film about the 1957 Plymouth that was buried in downtown Tulsa back during the Oklahoma 50th Celebration. As many or most of you know, it will be unearthed on June 15th of 2007.
If you, or someone you know was there when it was put in the ground, or has pictures or film of the event, please e-mail me.
I will be interviewing people that were there, and I also want as much footage and photographic coverage of the event as I can find.
Thanks!
---

June 27 2006 at 12:36:17
Name: Alan Ransom
Email: nalamosnar at yahoo.com
Location: Everest
Comments: Thank you for the mention, Lowell. I'm very proud to be a part of the B.O. We really lucked out on the weather Thursday. When I got there to do a soundcheck, they were "draining" the PA speakers and mopping the stage. The equipment was flawless throughout the show as was the weather. (thanks goditself) Blog On
---

June 27 2006 at 11:17:09
Name: David Batterson
Email: davidbat(at)yahoo.com
Location: Not on a blog
Comments: There's one problem with "blog" versus "log" usage. It doesn't work when you want to tell that old dirty joke, which has the punch line: "How far is the Old Log Inn?" ;-)
---

June 27 2006 at 08:03:04
Name: Lowell Burch
Comments: The Brady Orchestra did a very nice job at Utica Square doing the Beatle numbers, all built on the solid bass lines of Alan Ransom. Nice atmosphere, excellent weather and pleasant company.
I love seeing Sartain in the new "BOB" commercial. Good production values and biting humor. He is the perfect talent for that. Now, Istook needs to hire Busey to counter the attack!
Personally, I love the word "blog" and try to work it into my conversation as often as possible during the day, just to stay current with the cutting-edge trends of the day. For instance, I might say, "So, do you think it will blog today?" or "That shirt is so blog, don't you think?"
Mike, that is a killer picture of you and "Jaws". That con is certainly a world-class event right here in little ol' T-Town.
I don't really love the neologism, "GroupBlog", but as a contraction of "Group Weblog", it is more accurate and current than "Guestbook". Plus, "GroupBlog" has the same number of letters and the same abbreviation (GB), a fortuitous alpha-numerological coincidence which is offered as appeasement to "goditself/edwin".
---

June 26 2006 at 23:43:49
Name: goditself
Email: @aol.com
Location: within
Comments: I-I-I agree with the poor boy.
It's hard to argue with this authority.
---

June 26 2006 at 22:51:29
Name: edwin
Email: edwinfincher@aol.com
Location: tulsa ok
Comments: I-I-I refuse to use the term "blog". throw it somewhere else.......back to the persons who NEED it......
I advise you all to be careful unto where you go.
---

June 26 2006 at 12:49:57
Name: Erick
Email: ericktul@yahoo.com
Location: Tulsa
Comments: I have seen the Gailard Sartain commercial endorsing Bob Sullivan for governor many times over the past few days. Maybe it is on a lot, or maybe I am just watching too much TV. I don't know anything about Bob Sullivan or Ernest Istook (except that I went to school with Istook's daughters) but I give the commercial my vote!
---

June 24 2006 at 22:31:09
Name: Mike Bruchas
Location: hot now wet DC
Comments: Question folks...who is Victor Gischler of Skiatook? Outta dumb luck I bought his new mystery, SHOTGUN OPERA, at the local bookstore tonight. A Dell paperback mystery. Part is set West of Pawhuska and it alludes to OSU's Wine Making projects in OK. So I flip to the last page and find he lives in Skiatook! Anyone else reading his crime stuff? Maybe you should visit the TTM Amazon link if you wanna buy one of his 4 books. It's great to read books with the Tulsey area as a plot part!
---

June 24 2006 at 12:58:31
Name: Webmaster
Comments: This is not a political endorsement, but I do endorse watching Gailard Sartain in this new online commercial.
---

June 24 2006 at 01:45:53
Name: Mike Bruchas
Comments: I finally joined NPPA - National Press Photographers Association. Tulsa's Carlos Hernandez, now retired from WTTG and other TV work, has been a long time member and I found TTM contributor Dave Banks is too. His new web page (Eyeconic.org) is fantastic - he also shoots stills. He's gone a looong way from KTUL - directing the Chick Show - and Claremore Jr. College's then-fledgling video operations!
---

June 23 2006 at 16:41:00
Name: Webmaster
Comments:


Trek Expo in Tulsa this weekend


Later: the webmaster met Richard Kiel.
---

June 23 2006 at 14:14:19
Name: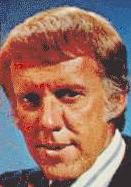 Lee Woodward
Location: Tulsa
Comments: Dana LeMoine's kind comments were appreciated by the "King & I."
We regret that neither of us has seen the "Lion King" production; only clips and bits here and there. A critique from my daughter (who saw it in New York) is sufficient enough for me to know it must truly be spectacular and worthy of all its accolades.
The production of King Lionel's show was basic at best from a technical standpoint. It was never scripted and the day's topics were gathered from the Tulsa World each morning. Certainly, thought was given to arrive at a comedic presentation of answers from the King; the rest was up to Ralph Bardgett and the crew as I kept an eye on the studio monitor.
I will tell you that for sheer difficulty, "The Muppets" are far more technically difficult to "get right" than anything else I can imagine.
The fantastic imagination of Julie Tamor's creations in the Lion King are staggering from what I have seen and perhaps one day I will get to see it.
---

June 23 2006 at 00:21:22
Name: Ken Harwood
Email: JayhawKen@aol.com
Location: Penny Lane
Comments: Those lucky ones who took our webmaster's tip to catch the Brady Orchestra doin' up the Beatles on Thursday night really got a remarkable show. Not only did they do the complete "Abbey Road", they also knocked off a nice piece of "Sgt. Pepper's" and other Mop Top classics with amazing faithfulness to the original sounds and energy.
The love of the music by a troupe of Tulsa's best musicians electrified the Utica Square crowd (as did a wild dancing woman who did a memorable recreation of hippy chick acid tripping). What took the Beatles months in the studio to create with the world's top engineers, equipment and effects, was magically recreated live with every flourish and note intact.
What a sound! What an evening! What about an encore?!
Good to see you out there, Ken. I totally agree with your sentiments on the show. I used my new digital camera for the first time this evening. Here's a shot of the freak-out gal (I vignetted it on purpose to spotlight the action). I've never seen anything like it, except for the Dragon God appeasement dance in the movie, "Wild Women of Wongo".

On a different note...based on this web page (about 1/3 of the way down), the writer is one satisfied customer of Tulsa TV Memories.
---

June 22 2006 at 18:48:22
Name: Dana LeMoine
Email: d4wdw@valornet.com
Location: Strawberry Fields
Comments: I saw a piece today on Channel Six about the elaborate puppetry involved in the stage production of "The Lion King". While it is impressive what they have accomplished, I personally don't think it holds a candle to the REAL Lion King. Longtime Tulsans know I'm speaking of the one and only [except for Granny], King Lionel! I'd be curious to hear what he thinks about the Lion King.
Given the popularity of it, perhaps someone needs to produce a "King Lionel" stage show.
---

June 22 2006 at 15:16:58
Name: Webmaster
Comments: My brother, Alan Ransom, is the bass player for the Brady Orchestra. Tonight at Utica Square, 7 pm, they will be performing the Beatles' "Abbey Road" album in its entirety. It's free!
You will see Max Wisley and Bill Phillips (of the legendary "Rubbery Cargoe"), Randy Ess (of the Rogues V, who frequently appeared on "Dance Party"), Frank Brown (who once played guitar with jazz great Chet Baker at the Nine of Cups), and Peter Mayo, the prime mover behind the event. The Orchestra also includes Terry Cooper, Scott Musick, Eric Grimshaw, Mike Bennett, Rod Clark and Gary Linde.
Read all about it in the Tulsa World Scene. My bro is bringing up the rear in the recreation of the famous album cover.
---

June 22 2006 at 00:24:37
Name: SS
Email: cwrenchAThotmail.com
Location: Rocky Topo
Comments: I just ran across this posting from 2005 about Blissful Foods co-founder Bill Sommers.
I'd also like to send my regards to the long unseen Bill Sommers.
Frickers - Tulsa Chapter BREEEER!
---

June 21 2006 at 21:19:34
Name: David Batterson
Email: davidbat(at)yahoo.com
Location: Finding tranquility in SoCal
Comments: Old KWGS-FM deejays David Batterson and Mark Giles continue their songwriting teamwork. [DB the words, and MG the music + singing.] Their latest is "Tranquility.mp3".
Comments welcome.
---

June 21 2006 at 19:11:15
Name: Scott Linder
Location: Hollywood-land
Comments: How sad. God speed, John Rigney. You taught me a lot about jazz and a lot about ensemble playing. It was an honor to play next to you.....(sigh).....
---

June 21 2006 at 18:24:22
Name: Webmaster
Comments: Tulsa bassist John Rigney, 68, passed away Sunday, June 16.
Born in Fairfax, OK, he became an upright bass player while in the Navy. Upon coming to Tulsa, he played with Sonny Gray in the Rubiot house band. In Denver, he played back-up for Anita O'Day and Nancy Wilson. He then went on the road with Red Norvo.
Back in Tulsa he played with Teddy Wilson, Mose Allison, Vince Guaraldi, Cal Tjader and many others. He played with the Tulsa, and the New York Philharmonic Orchestras. He was a regular on "The Sam Jones Show".
More about John's life and a Guest Book at the Tulsa World.
---

June 20 2006 at 22:39:26
Name: Kris Robin
Email: yubyub1980@yahoo.com
Location: USA
Comments: Great site and lots of fun!
---

June 20 2006 at 16:30:54
Name: Webmaster
Comments: MJ Sartain spotted this: the Tahlequah Daily Press has just printed a three-part series about Tulsa TV.
The first article relies heavily on Greg Corarito's 1967 TU masters thesis, painstakingly scanned and OCR'd by me for TTM from a copy provided by Bill Hyden.
The second story spotlights Larry Reasor plus Tulsa kiddie shows covered here such as "Captain Ben", "Kids Karnival with Bob Latting", "Big Bill/Capt. Alan and Oom-A-Gog", "Zeta, On Satellite Six", and "Romper Room".
The third part is Don Woods, Carl Bartholomew, James C. Leake, and Mazeppa, with Mr. Zing & Tuffy, Lee & Lionel, Betty Boyd, Mike Jett, and John Hasler.
Tulsa TV began as test pattern, evolved to multitude of choices

Local TV blurbs: Classics or duds?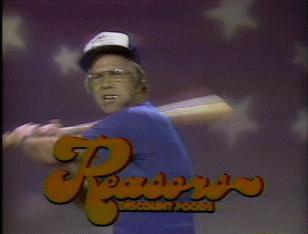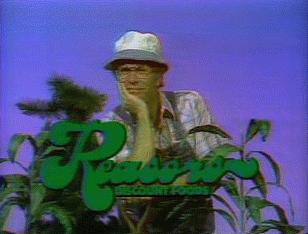 1980 screen captures from Guestbook 157, courtesy of Jim Reid.
---

June 20 2006 at 16:23:11
Name: Gary Chew
Location: Donner Party Family Grill
Comments: Rather would rather be a news reporter, I guess. Here's part of what he said today as he departs CBS News.
"Too much is made of anchors and their personalities, their ups and downs. The larger issues -- the role of a free press and of honest, real news in a democracy, the role of technology in supporting a free press,the "corporatization" of news and its effects on news content -- all deserve more attention, more discussion and more passionate debate."
He, like Ted Koppel (now doing some commentary on NPR) will likely be "showing up" at another place on the "dial."
Personally, I've always thought Rather's anchor persona was a bit too edgy, but I've always felt that he was nothing less than a consummate journalist. I still feel that way.
Good night, and good luck, Dan.
---

June 19 2006 at 23:05:47
Name: Mike Bruchas
Comments: CBS News just announced Dan Rather is retiring tomorrow.
Rumor is he is going to an HD TV project -or- going to another network as a commentator.
---

June 19 2006 at 12:16:39
Name: Scott Linder
Location: Hollywood-land
Comments: OK, here are a few more memories of projection booths in T-town:
The Boman had two sets of Simplex XLs with Christie lamp-houses. After a few years, one machine on each screen was removed and replaced with Norelco platters to allow one operator to work both sides.
The Southroads had three Simplex XL's, Christie lamps and Norelco platters in a very large common booth. (I ran "The Omen" there for several weeks using ONE print that was daisy-chained between all three projectors!!)
The Will Rogers Theatre had Brenkert BX-60s with Peerless Magnarc lamps. The Circle had Brenkert BX-40s with Peerless lamps. The Admiral Twin used Motiograph AA's with Ashcraft Super-Corelites on the East said and air-cooled Century C-1's with Strong Super 135's on the West side. As I recall, both the Ritz and the Orpheum had Simplex E-7s with Strong Mighty-Ninety's or Super 135 lamps.
As mentiond in my previous note, both the Brook and the Fox had beautiful Norelco AA's and the Continental had Cinemeccanicas.
The nicest part about working as a projectionist during that time was that we all cared about the presentation and did all that we could to make the experience pleasurable and exciting for the audience. We carefully checked focus from reel-to-reel, monitored sound levels, cared for the prints and used the theatre's curtains, lighting and masking to deliver a good show. Please think of us the next time you attend a theatre and try to remember when it was a special experience to go to the movies.
Yes, I remember Milton Slosser playing the Wurlitzer at the Ritz between shows.....what a treat!!
---

June 18 2006 at 12:29:02
Name: Webmaster
Comments: This :30 spot is a test for a friend of mine, Bob Ritter over at Hubcap Kingdom.
---

June 18 2006 at 10:30:42
Name: Scott Linder
Location: Hollywood-land
Comments: Mike, thanks for jogging my memories of my projectionist days in Tulsa.
Yes, the Continental had Cinemeccanica projectors with Ashcraft Super-Corelite lamps. The Brook was indeed up-graded with the two Norelco Todd-AO (later designated AA-2) machines with Strong Super-135 lamphouses. These were moved to the Brook from the Rialto where they were originally installed for the premier of "Oklahoma", circa 1956. The Fox at 51st and Harvard also had a pair of AA-2s with Strong Futura II lamphouses. This Norelco is generally considered to be perhaps the finest projector every built. They are a joy to use.
The Paramount Theatre here on the Paramount lot has three of them in the booth. I stop-by every now and then to visit and to remember my days in the booth...
Just a note that the mag-sound format for 70mm is six tracks...five behind the screen and one surround channel. For 35mm mag it's four tracks...three screen and one surround. Optical, of course, went just to the center-screen speaker.
By the way, the Brook, Fox and Continental all had Altec A-4 two-way speaker systems each driven by Altec 1567 amplifiers, as I recall. That amp used a couple of EL-34 tubes to generate a whopping 40-watts!! Pretty small by today's standards!!
Scott, thanks. I'm glad you and Mike documented this.
---

June 17 2006 at 17:33:50
Name: Mike Bruchas
Comments: Dr. Chew - I bow to your "Go for Doughness"! When you were in Carpus Crispie - did it ever remind you of Tulsey a tad?
On the Continental news clip - note projectors by Cinemeccanica of Italy. Per the IATSE projectionists I knew and wise theatre owners in Tulsey - a lot of these platter systems were sold throughout the Southwest. I was shocked to be at the AFI's new digs at the Silver Theatre here to see new but primitive Simplex projectors in use.
When Mike Pecaud ran the Brook - I was surprised by the ancient projectors and Western Electric sound system - later upmoded to 8 channels. At the same time - 25-30 years ago - Southroads, Fontana and that UA theare just East of Southroads had far superior projectors and sound.
---

June 17 2006 at 14:36:59
Name: Delmeaux
Location: KGGF
Comments: Maestro Bruchas. I remember "The Stewardesses" making a LARGE impact on Tulsa because it was the first time in Green Country history that moviegoers could ascertain the true protrusive qualities and breadth of mammary glands of the human female...and all of them, I might add, on a VERY LARGE screen. My only problem was that my 3-D glasses didn't fit well.
Thank you for the kind, but bogus reference to my academic status. I am only a humble doctoral candidate in Classical Disc-Jockery here at KGGF.
Delmeaux de Gillette du Coffeyville
Opportunities to slake the thirst for this particular knowledge had, up to that time, been confined to venues less respectable than the Continental.
---

June 17 2006 at 12:19:50
Name: Mike Bruchas
Location: The Emergency! urgent music theme playin' in mah head
Comments: Back on the theatre tangent string - doesn't it seem like for theatres (and often eatin' joints) in Tulsa - you stayed on the same patch?
I mean - for me - it was the Circle in its legit days when I went to TU, The Boman Twin for new biggies like the Godfather and Animal House, The Brook for more exotic stuff - (but almost never the Delman because it was closed so often and they would NOT let us sit in the balcony!), the Continental (not for The Stewardesses!) but for stuff like Alice's Restaurant or Robin & Marian, Southroads Cinema, the Cinema at Fontana, and Tulsa's first second run $1 house - just South of ORU on Lewis (Southside Cinema at 8781 S Lewis, aka Riverlanes Twin).
Speaking of The Stewardesses - a movie no one heard of - was a biggie in Tulsa? Maybe Dr. Chew can explain why....I think I did see Time Bandits at the Fox though...The Admiral Twin - I have been to 3 times but always enjoyed seeing a 10-second movie clip when on the expressway to/from the airport!
And speaking of the late Jim Davis - how many of you remember RESCUE 8? It pre-dates Emergency! and half the rescues seemed to happen often in "warehouses" that looked like movie studios. But man - I have always lusted for that stretched Chevy panel wagon squad that they drove. For firemen - they often did not react with real fire crews like the guys on Emergency! did and I thought that weird as a kid. And instead of fancy-schmancy rescue gear - rope was the big tool!
---

June 17 2006 at 11:38:07
Name: Gary Chew
Email: garychew(at)comcast(dot)net
Location: Near the Dalton Gang Hideaway which is just down the trail from the Donner Party Family Grill
Comments: Oh, the music is neat enough, but what about that great-looking scene the music cue is supporting? Wow, that stagecoach accident takes my breath away! I've never seen such action! Except maybe on Go For Dough On The Early Show.
Needing to get out more...your friend, Delmeaux de Gillette.
---

June 17 2006 at 11:18:52
Name: Webmaster
Comments: The Mazeppa theme was spliced together by Gary Chew ("Delmo Gillette", Mazeppa's announcer). It consisted of the first few bars of the Coon-Sanders Nighthawks' "Alone in the Rain", then generic "Chase Music" from a record in the music library at KOTV.
Bill Groves recently discovered the "Chase Music" in an episode of the 1954 TV western, "Stories of the Century": "The Dalton Gang". It starred Jim Davis ("Dallas"' Jock Ewing), Fess Parker (TV's Daniel Boone) and Robert Bray (the bus driver in the Marilyn Monroe movie, "Bus Stop").
The theme was probably created as stock music for Republic "B" westerns made in the 1930s-40s. They really matched it up with the action in this clip. Jim Davis is the guy who leaps off the gold-laden stagecoach at the last minute.
Watch it at the link above.
---

June 16 2006 at 19:09:30
Name: Bryan Storkel (via email)
Comments: I don't know if you guys know about this or not, but Robert (Kurtz) is producing Tom Green's new TV show. Check out the live show tonight at:
It will air at 10pm Tulsa time, only online. Nate and I will be there too. It is shot in Tom Green's house.
Also, check out the documentary I just finished with another Tulsa guy: StrictlyBackground.com
That's Bryan Storkel of Tulsa's own Beef Baloney, ladies and gentlemen. Beef Baloney was mentioned here just a couple of days ago in the review of Never Been Thawed.

I'm looking forward to the documentary about movie extras.
---

June 16 2006 at 12:49:35
Name: Jeff H
Location: In the Songbird with Sky and Penny
Comments: I had to comment about the Boman Twin and the Fox theaters.
The first movie shown at the Boman Twin was "The Sons Of Katie Elder"; circa 1965. I saw quite a few movies at that theater, including several James Bond flix.
The Fox had the honor of showing the first X-rated cartoon "Fritz The Cat"' I think that was '70 or '71.
Ah, the good old days...a good first run movie, a burger and Coke at the Crown drug fountain, a whole afternoon's entertainment for less than a buck. It just did not get better than that.
Another feature at the Boman in 1965: "The Great Race", with Tony Curtis and Jack Lemmon.
---

June 16 2006 at 09:35:41
Name: David Bagsby
Email: dcbatsunflower.com
Location: Lawrence KS
Comments: That theatre at 51st and Harvard was the Fox. Don't know if it's related to 20th Century Fox but I remember seeing the Planet of the Apes there when it premiered. The Boman was at 31st and Sheridan. It turned into Laser Tag and last time I checked, Rob's Records was part of that amalgam.
---

June 15 2006 at 23:22:57
Name: Mike Bruchas
Location: encoding Arctic fjord video on a warm night
Comments: The new Poseidon movie won't be the same without SHELLEY WINTERS. I think it may be on DVD as of last Tuesday or next Tuesday - that's the NEW ONE, folks.
CBS ran a loser made for TV version earlier this year. Why re-make it at all?
I saw the ORIGINAL "Poseidon Adventure" at that theatre at 51st & Harvard - but I cain't 'member the name. Was it a Boman Theatre? I was a youngin at TU at the time - back in the last century....
I never went to the Majestic in its porn days but when Jack Hobson worked there as an IATSE union projectionist (after KTUL and when going back to OSU)- I went to see him one day. He said he went down to Concessions for freebie pop corn & sodas (you providing your own containers - per management) and then back to "the booth" and tried NOT to notice what was going on in "the house" if it wasn't on the screen. He had to often splice in film segs "censored" in various other locales - before a print coming to the Majestic.
Long ago - the film courier services just dropped semi-locked film containers at a theatre's door late night - I wonder if that is how many bootleg prints of movies made it to illegal video. A famous Tulsan in the 70's (who will remain unnamed), tried to get the late Mike Pecaud to "misplace" some commercial releases showing at The Brook. Mike said no. He knew that this "famous person" wanted to zap the prints to Dallas overnight by private plane to make 3/4" U-matic copies for his home theatre.
The new "Poseidon" was directed by Wolfgang "Das Boot" Petersen. We saw it at the Admiral Twin recently. As you would expect, more impressive from an fX standpoint, tense, but not as fun as the original, if you can consider a movie about the death of thousands "fun" (and of course, you can, e.g., the "Terminator" movies).

Interesting subtext: the few ultimate survivors make no attempt to help the rest of the ship's complement, in contrast to the original movie. They focus on their own immediate, watery circumstances, while the ineffectual captain "wrings" his hands.

Given the implausible feats of breath-hold diving required, no one would have survived.

Speaking of movies about collective survival, "An Inconvenient Truth" opens tomorrow at the AMC Southroads 20. Here is Chew's review of it.
---

June 14 2006 at 14:19:46
Name: David Batterson
Email: davidbat(at)yahoo.com
Location: Adjacent to LaLaLand
Comments: RE: Gary Chew's "Shelley winters in Venice" bit....
Maybe this referred to "UP IN THE AIR" with Shelley Berman. He probably HAS been to Venice!
Shelley Berman has a recurring role as a judge with a low tolerance for "jibber-jabber" on ABC's "Boston Legal". He also plays Larry David's dad on HBO's "Curb Your Enthusiasm". He starred in an original "Twilight Zone". He personally keeps up with the message board on his site. Quite a career.

Mike Miller's interview with him circa 1960, as related on page 11 of his new book, was perhaps not on one of his better days.
---

June 14 2006 at 11:40:14
Name: Jim Reid
Location: Dallas
Comments: Mike, you were talking about all the different tape formats in the 70s. Before going to work at KTUL, I was a volunteer worker for about a year at the city-owned cable TV channel in the basement of the downtown library.
They did most of their work in the studio there and recorded on Sony 3/4 Umatic. For field work, they had both a super 8 sound rig and one of the Akai 1/4 inch video setups. I remember both being used quite a bit. They had a really nice film chain with both super 8 and 16mm projectors on it.
In the control room, they had both a JVC 1/2 inch and IVC 1 inch reel-to-reel machine, but I never remember seeing them used for anything.
The switcher, audio and CCUs were in the first two components of the control room and were on wheels. Twice a week, those two modules were rolled over to the city commission room to cover the meetings live. There was a microwave on the building that we would plug into.
If I remember right, Mr. Inhofe wasn't too pleased about being televised live and pretty much killed that station after becoming mayor.
---

June 14 2006 at 07:00:10
Name: Webmaster
Comments:
Here's an item I ran across in my archives from "Showcase" by David Jones, Tulsa World, July 17, 1965. I emailed it to Mike Miller, who said:

"Amazing, how you find these things. Now I understand why I never worked with Judy Pryor."

More about "Sun Up" on the Shock Theatre page.

Be sure to check out Mike's new book, How High Can a Guy Stoop?
---

June 14 2006 at 05:58:41
Name: Webmaster
Comments: Archived GroupBlog 214...
---
Back to Tulsa TV Memories main page